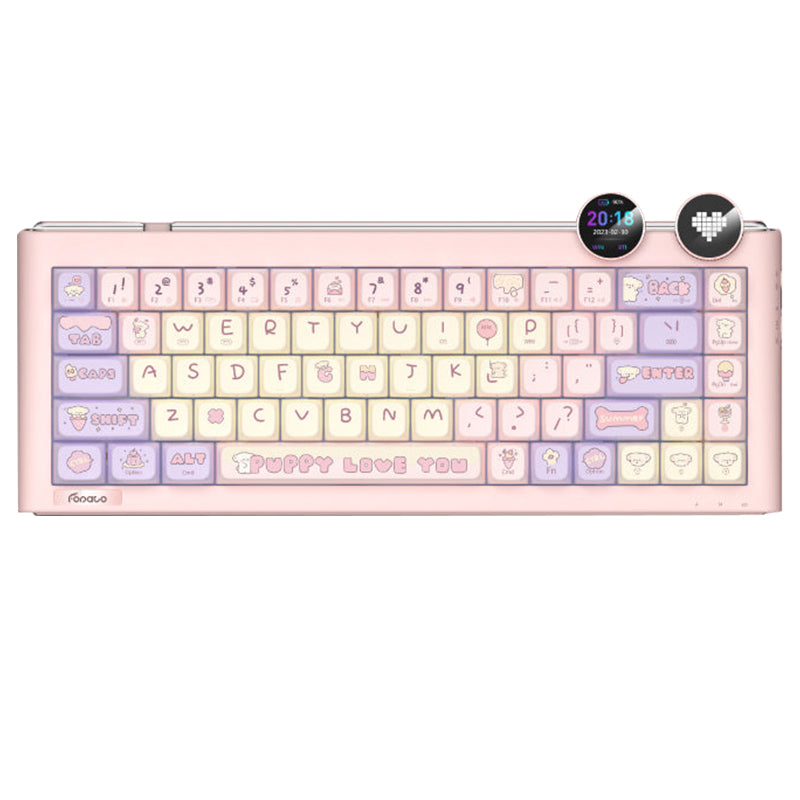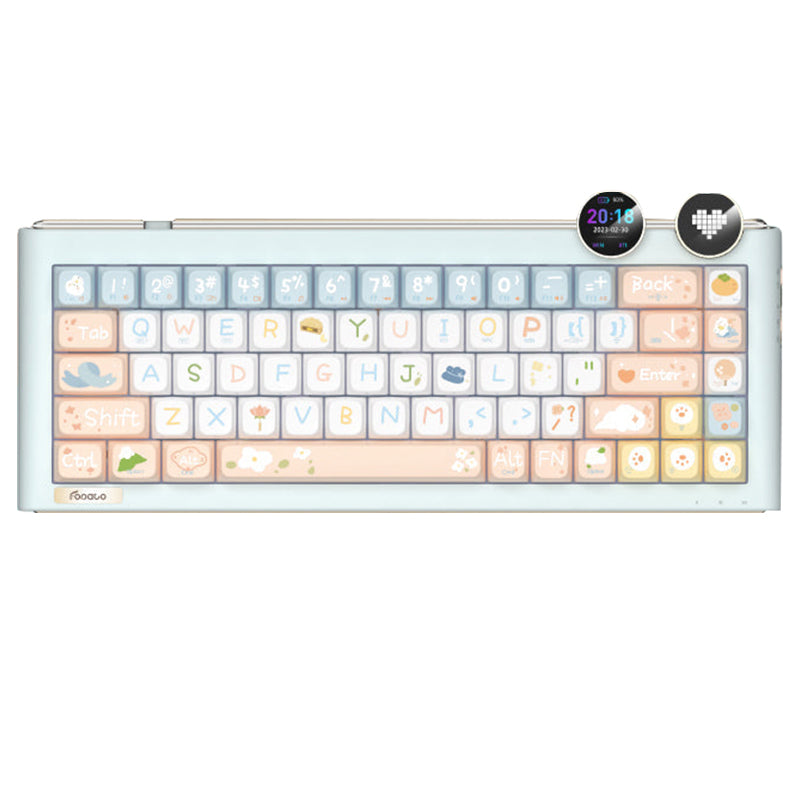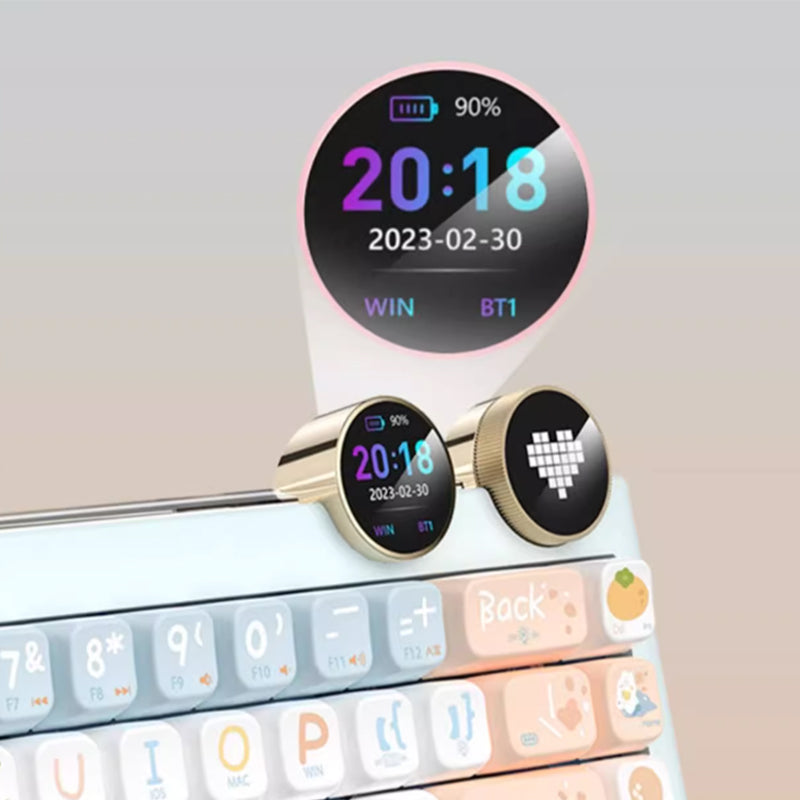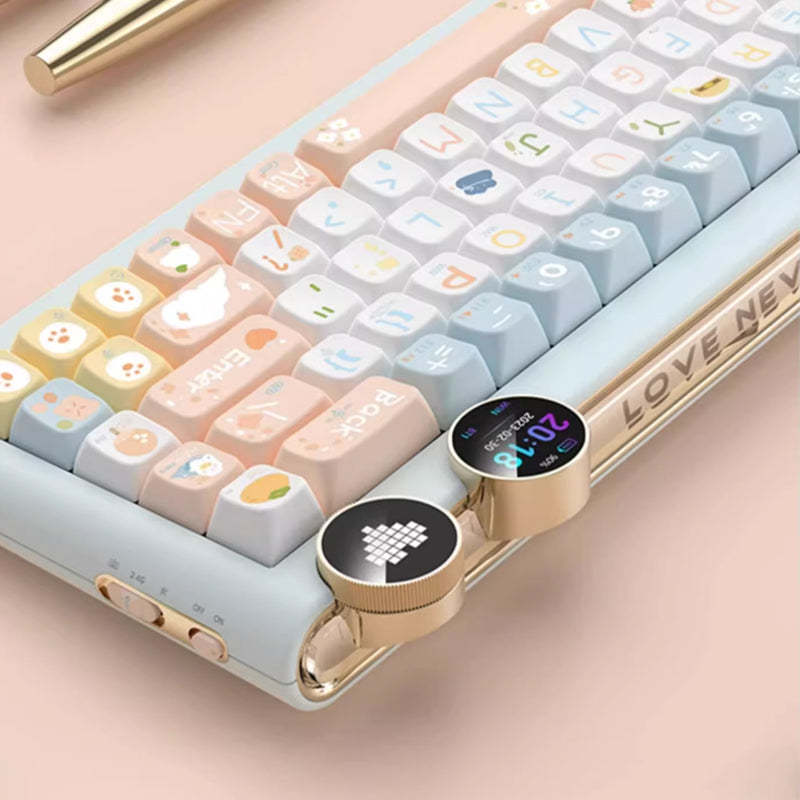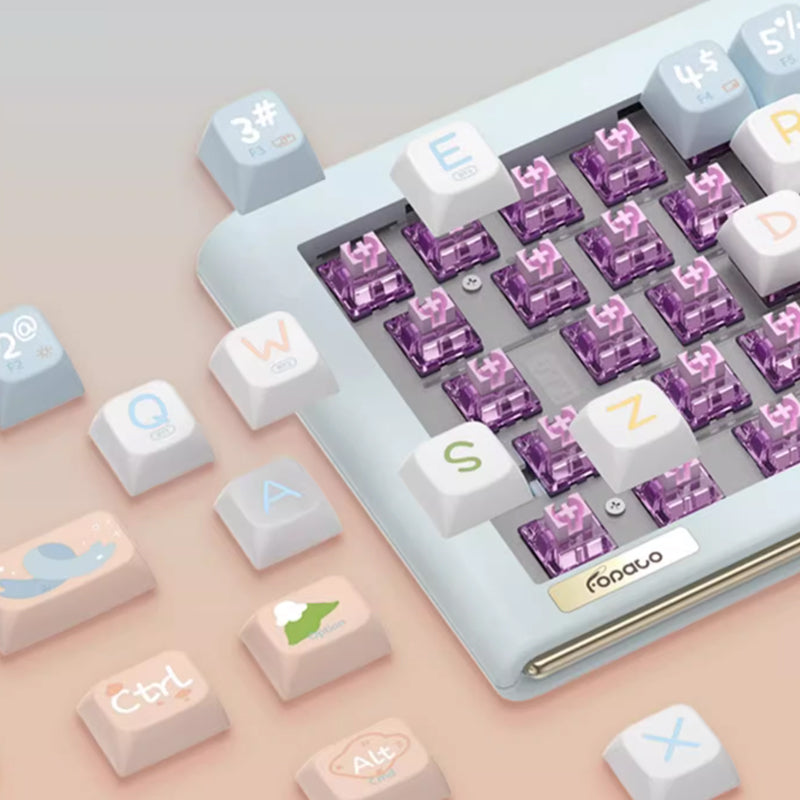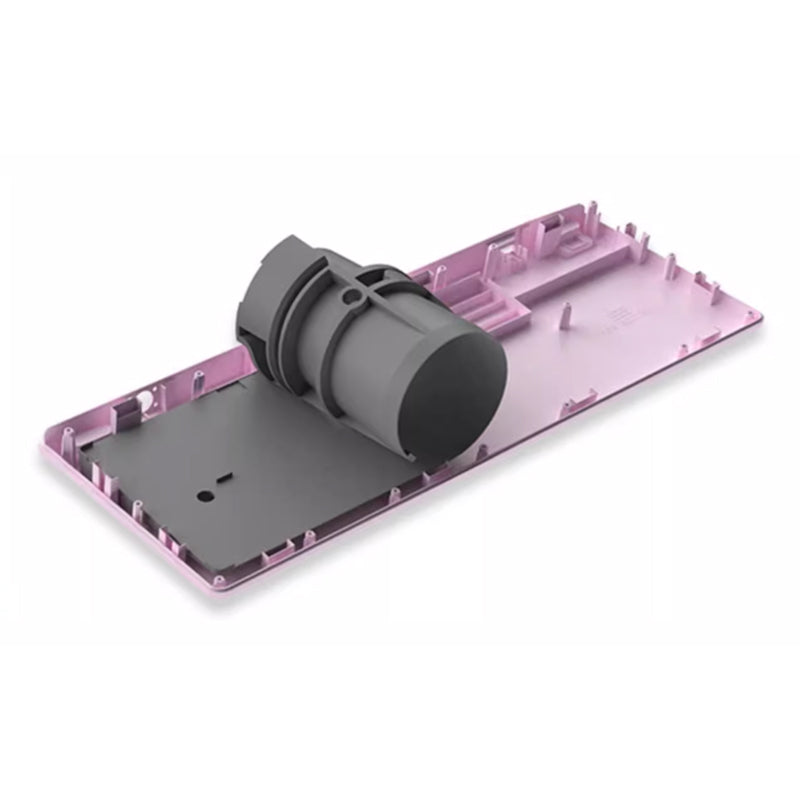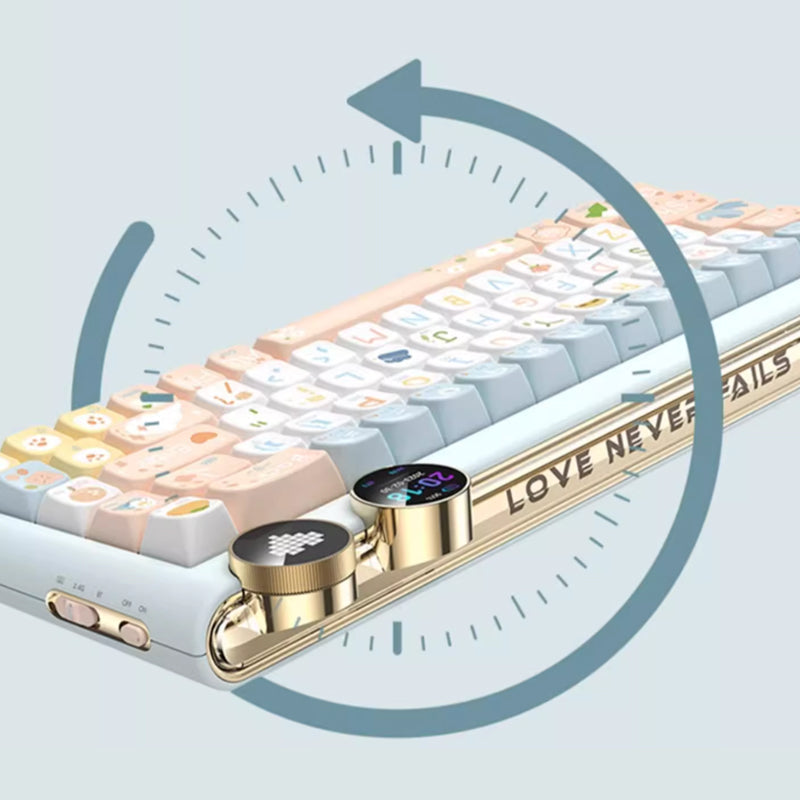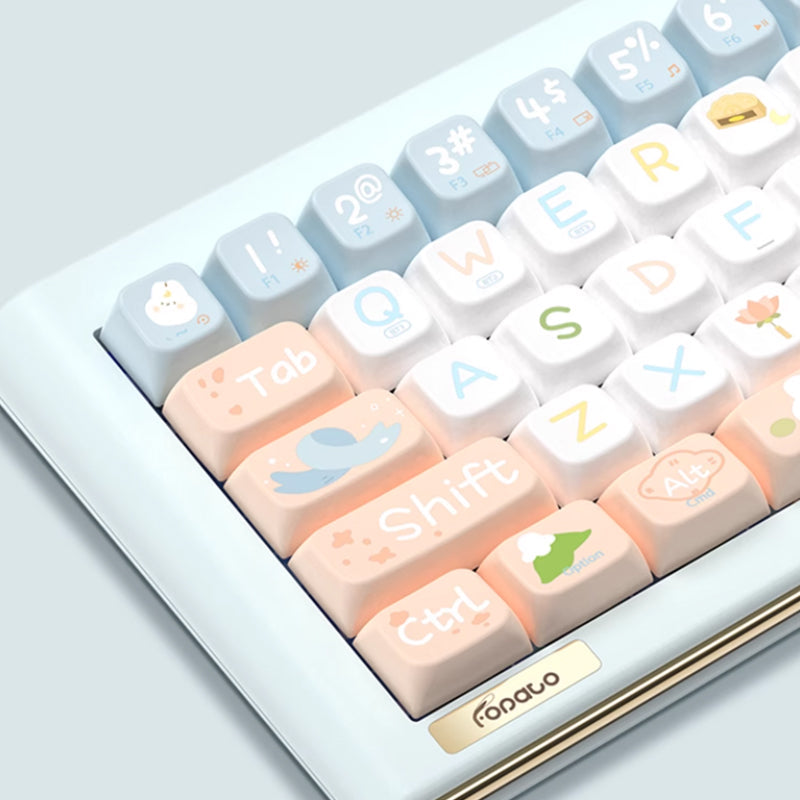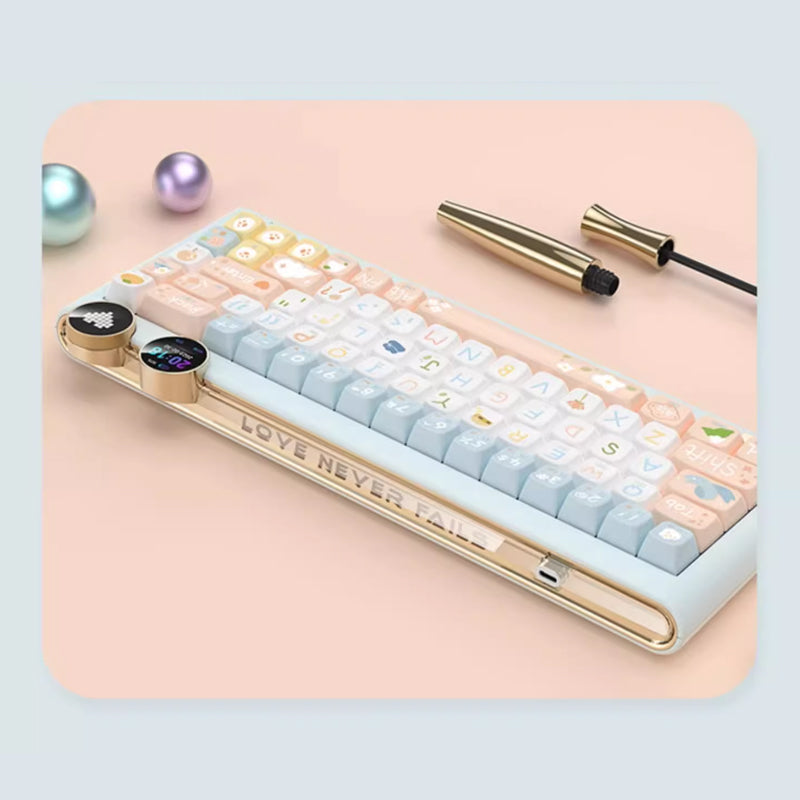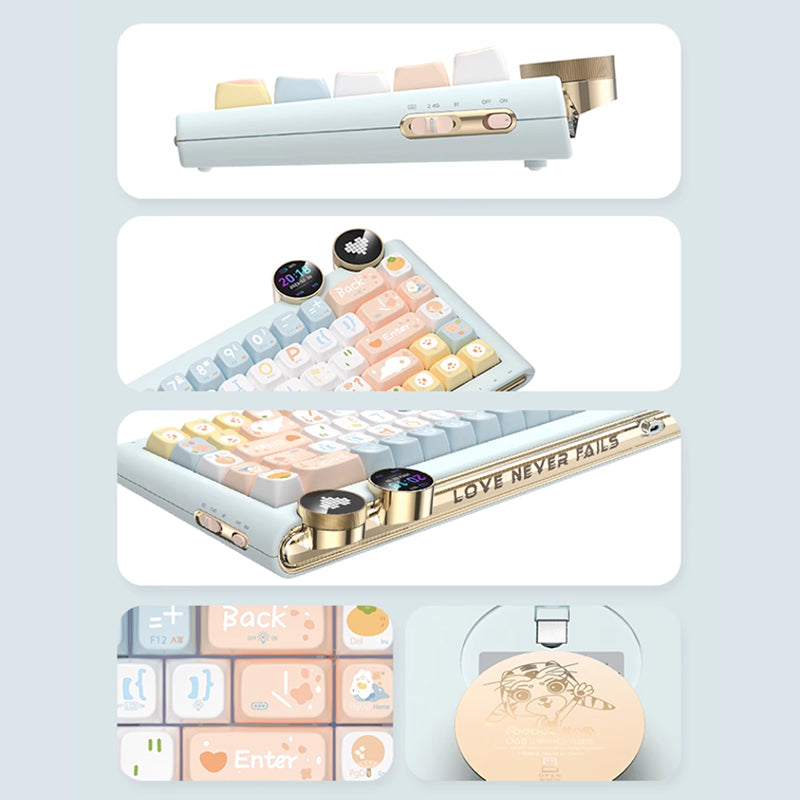 FOPATO D68 Playful & Cute Wireless Mechanical Keyboard
Switch Type:
TTC Fast Silver V2 Linear
The FOPATO D68 brings a whole new level of kawaii to your setup. This wireless mechanical keyboard features a playful design and cute colors, so you can type in style! Ready to unleash your inner geek? Hop on the FOPATO bandwagon and keep your workspace looking oh-so-sweet.
Compact, Elegant, Versatile
The FOPATO D68 keyboard is a small-sized marvel, with 68 keys tucked into a neat 65% layout. Its beauty lies beyond its size, however; the playful keycap legends make for a unique and stunning design. Creating a compact setup has never looked so good!

Interactive Colorful Display Screen
FOPATO D68 mechanical keyboard boasts a vibrant 0.9" TFT display. It's a great addition to this keyboard, allowing you to customize it using the driver software. By default, it will show you the time, date, active connection mode, and battery level.

Versatile Connectivity Options
FOPATO D68 Keyboard has the hook-up to suit any setup--Bluetooth, 2.4GHz, and USB Type-C are all on offer. Its rotating wheel makes it a cinch to switch 'em up. This multi-mode device can work with any Windows- or Mac-based system--it's compatible and convenient!

Soft Elastic Gasket Structure
The FOPATO D68 Keyboard delivers on comfort and typing feedback with its soft-elastic gasket-mounted structure design and multi-layered sound-absorbing padding that reduces noise for a more satisfying user experience.

Have a Colorful Typing Feedback
The FOPATO D68 Wireless Mechanical Keyboard is equipped with a vibrant RGB backlight that provides users with an enhanced typing experience, plus a range of illuminating and musical effects for a creative environment.

Premium TTC Mechanical Switches
The FOPATO D68 has been supplied with the latest-generation TTC Violet Sunset mechanical switches, enabling a smooth, light typing experience due to the extended spring design. Users additionally benefit from the full-key hot-swapping sockets, enabling quick and convenient switch replacement when necessary.

Long-Lasting Battery
Discover the FOPATO D68 Playful & Cute Wireless Mechanical Keyboard to experience the power of extended battery life with a large built-in 3000mAh Battery. Enjoy up to 250 hours of continuous use, even with the light and screen turned off for a more sophisticated, luxurious experience.
General

Brand: FOPATO


Type: Mechanical Keyboard


Model: D68

Specification

Layout: 65%


Smart Colorful Display Screen


Multimedia Volume Knob


Three-Mode Easy Connectivity


Comfortable Gasket Structure Design


Multi-Layer Sound-Absorbing Padding


Metallic Nameplate


Full-Key Hot-Swappable Sockets


Dynamic RGB Backlight


Five-Sided Dye-Sublimation PBT Material Keycaps


Premium-Quality TTC Mechanical Switches


High-Capacity 3000mAh Battery

TTC Violet Sunset Switches
Type: Linear
Operating Force: 40gf
Pre-Travel: 1.6mm
Total Distance: 3.8mm
Lifespan: 80million

Weight & Size

Product Weight: 0.87kg


Package Weight: 1kg


Product Size(L x W x H): 335x142.3x37mm

Package Contents

1 x D68 Keyboard


1 x 2.4G Receiver


1 x Type-C Cable


1 x User Manual