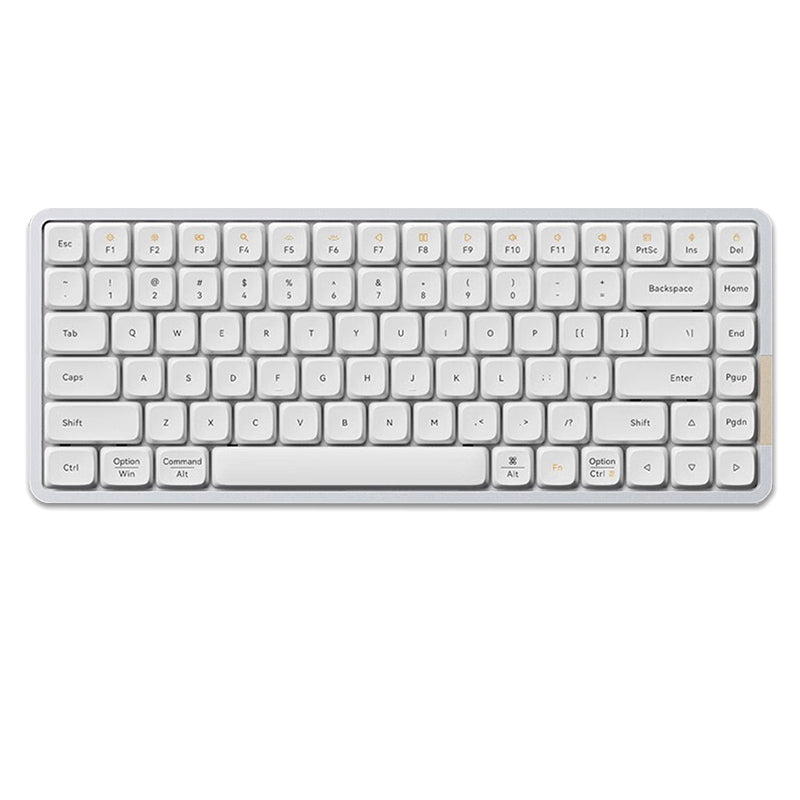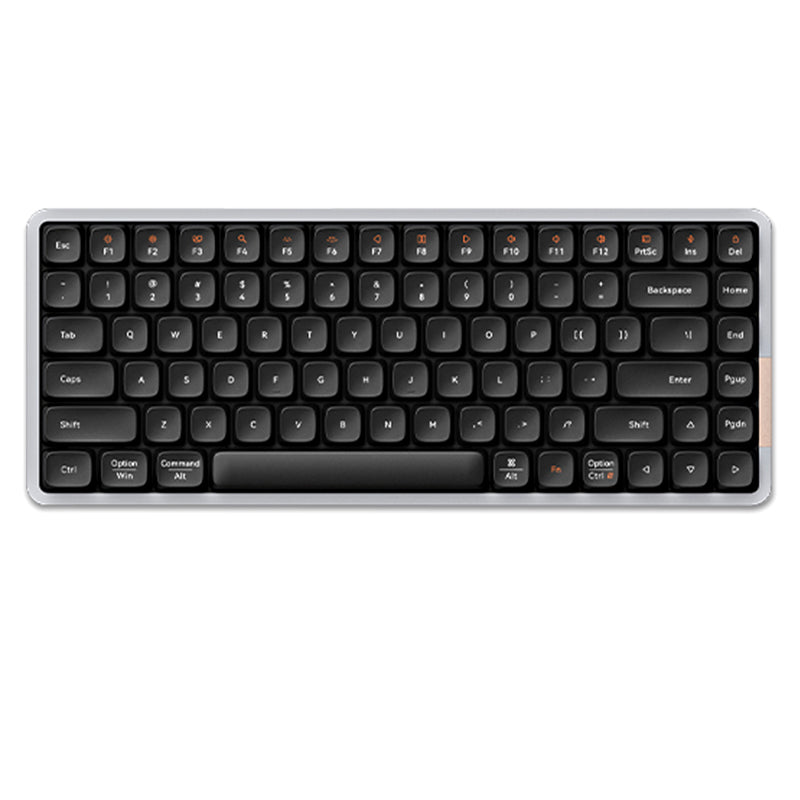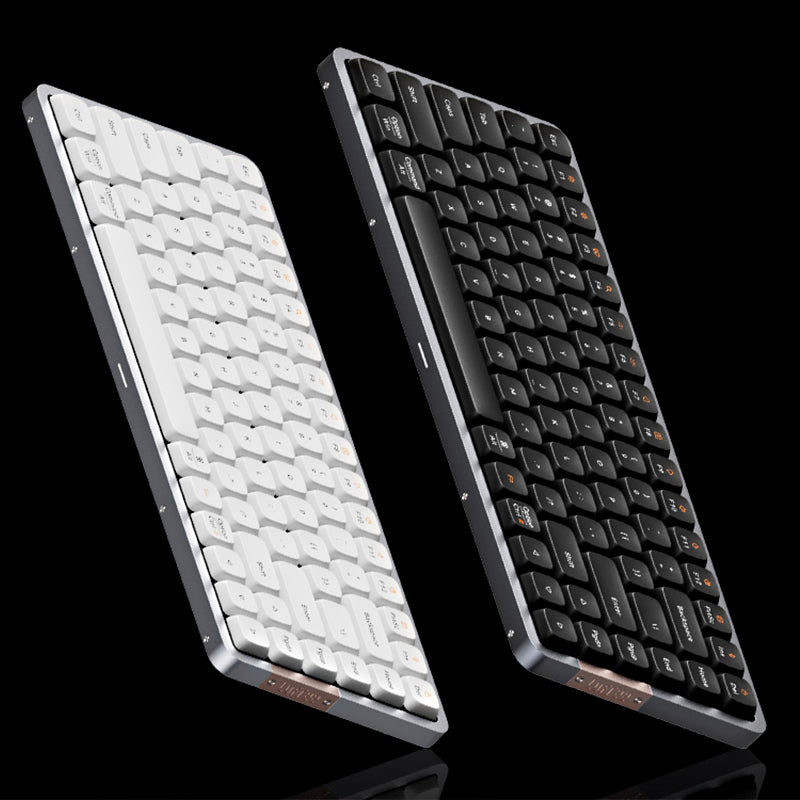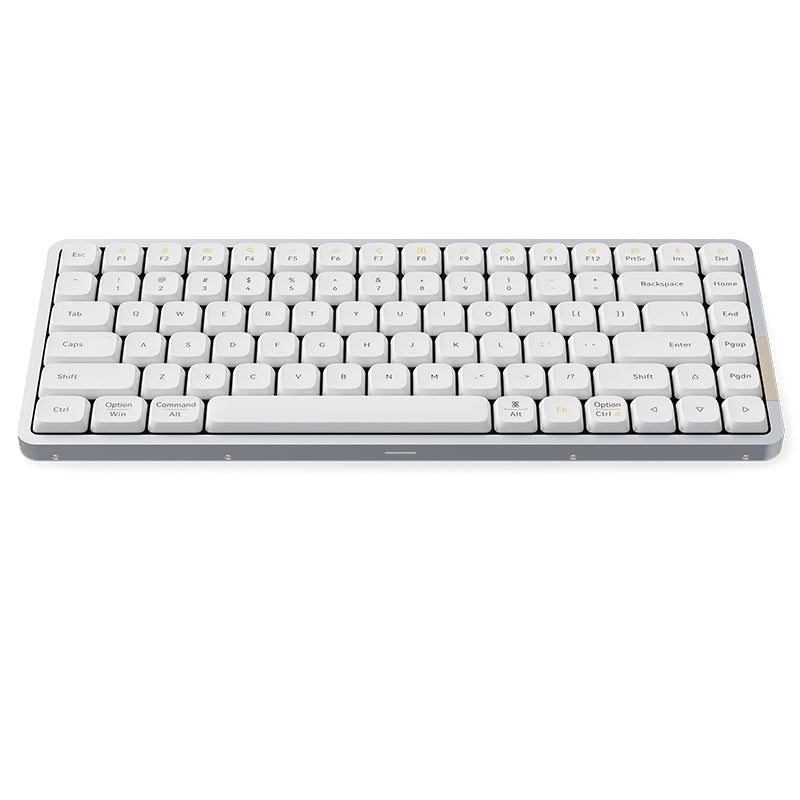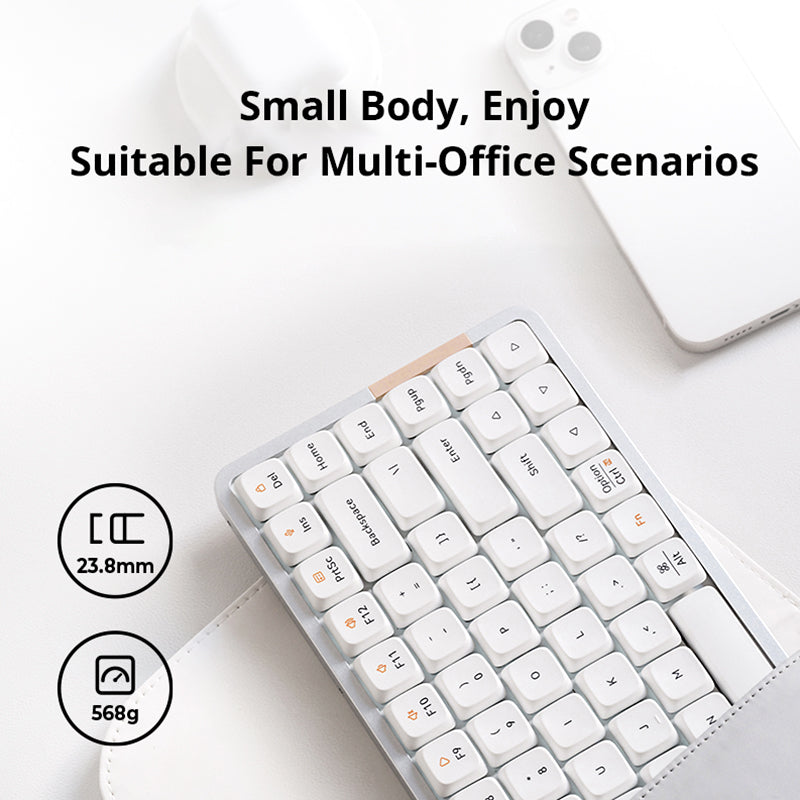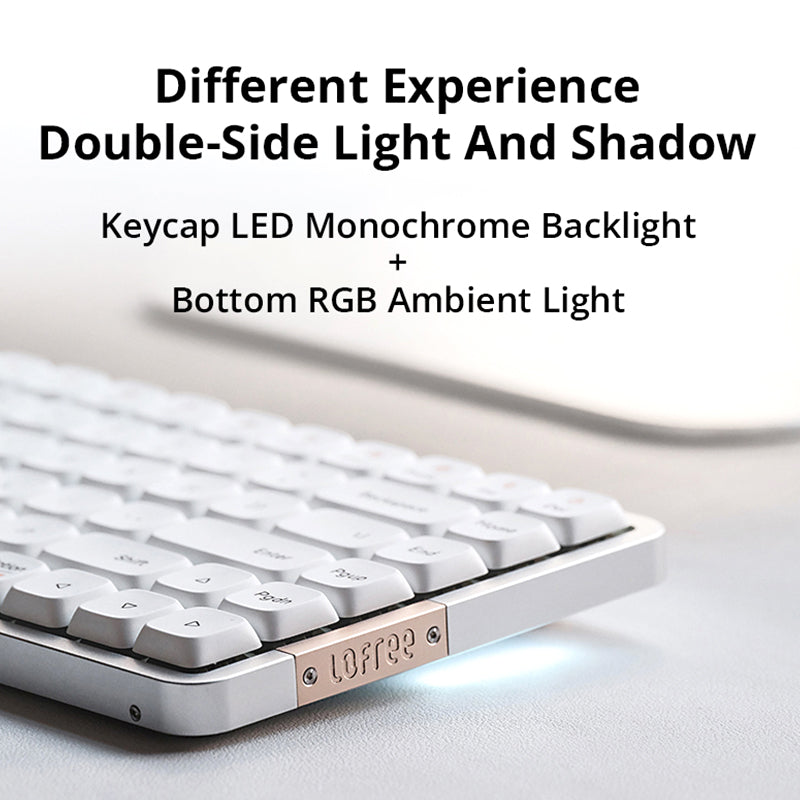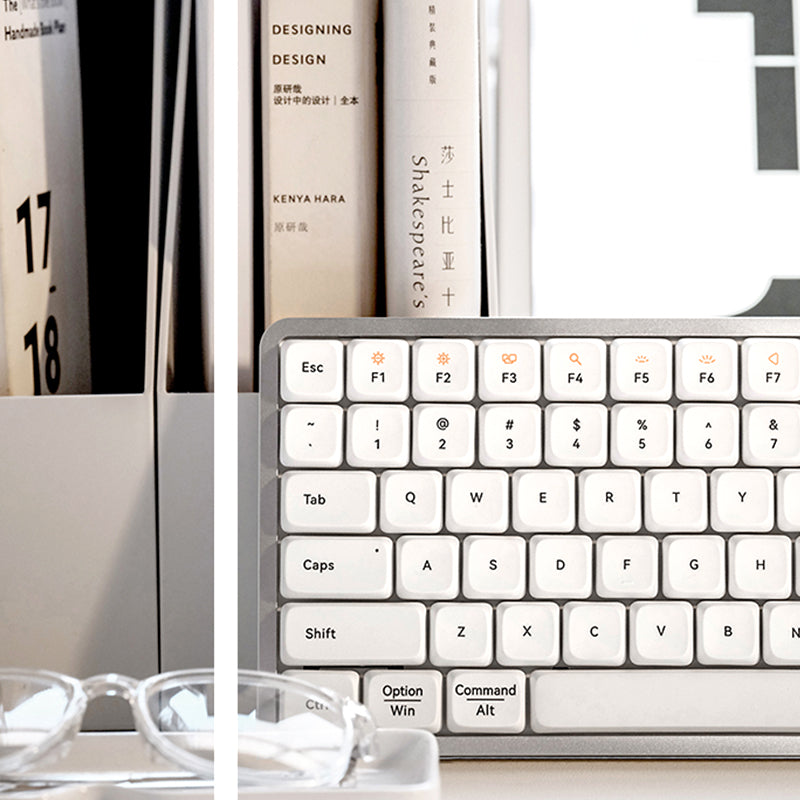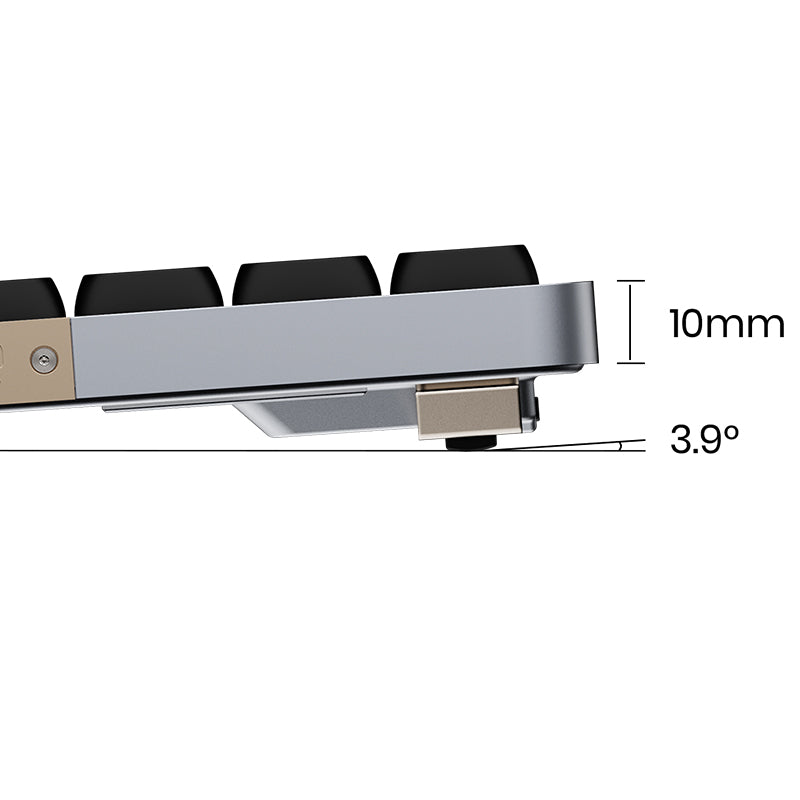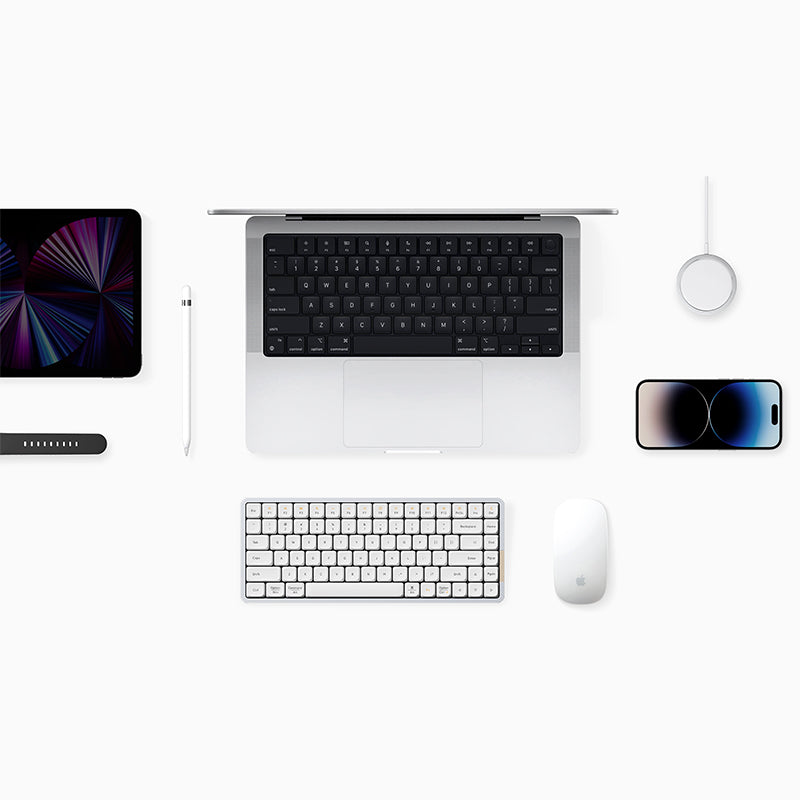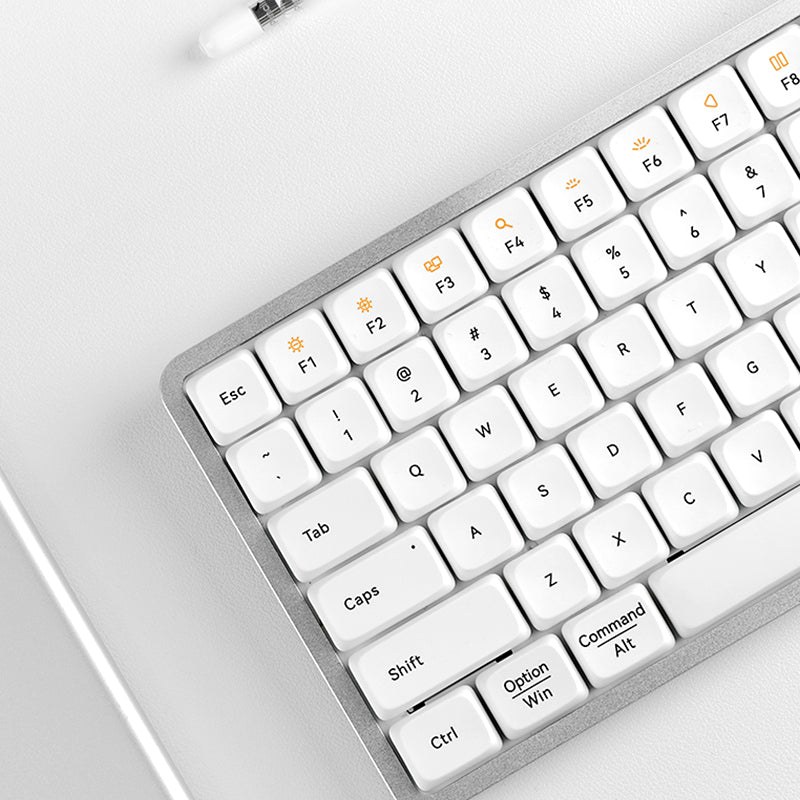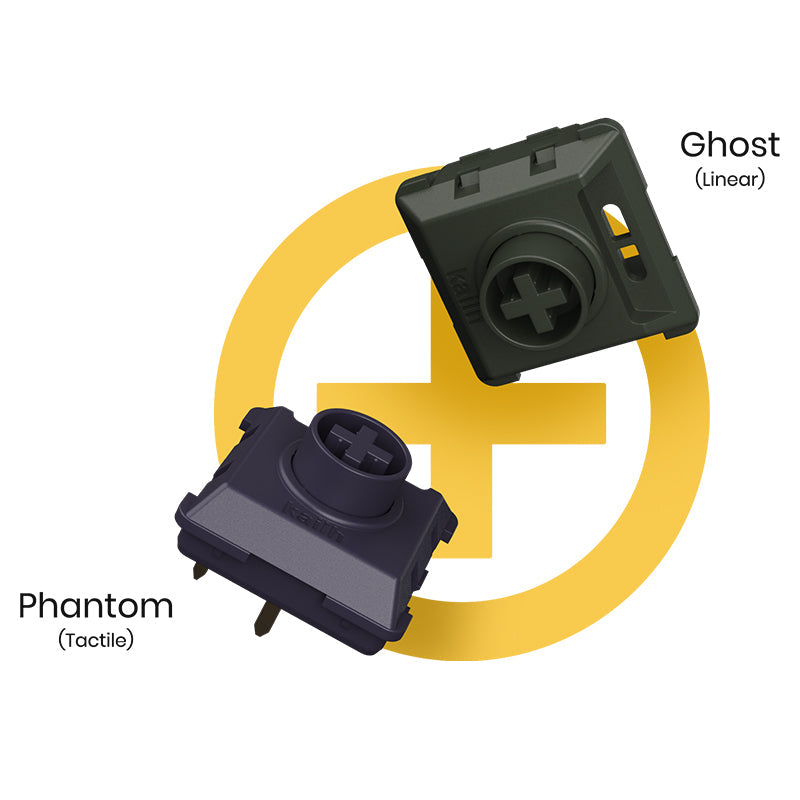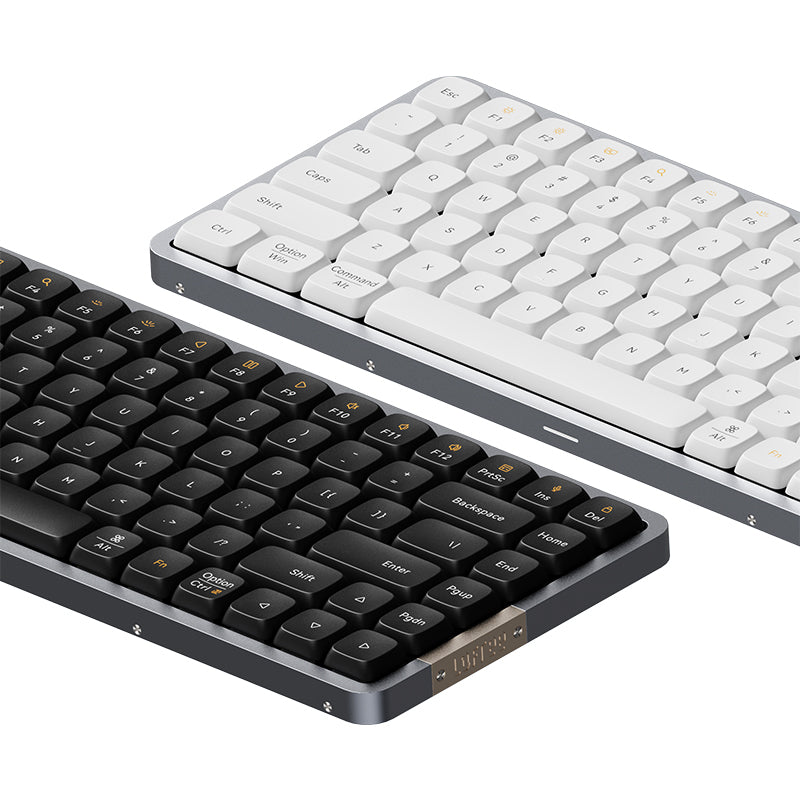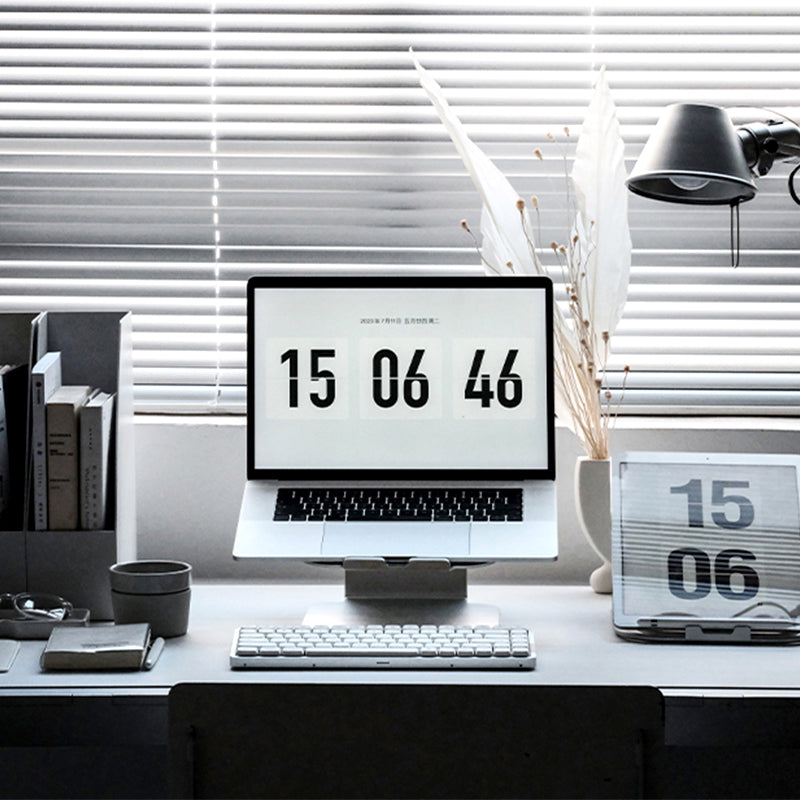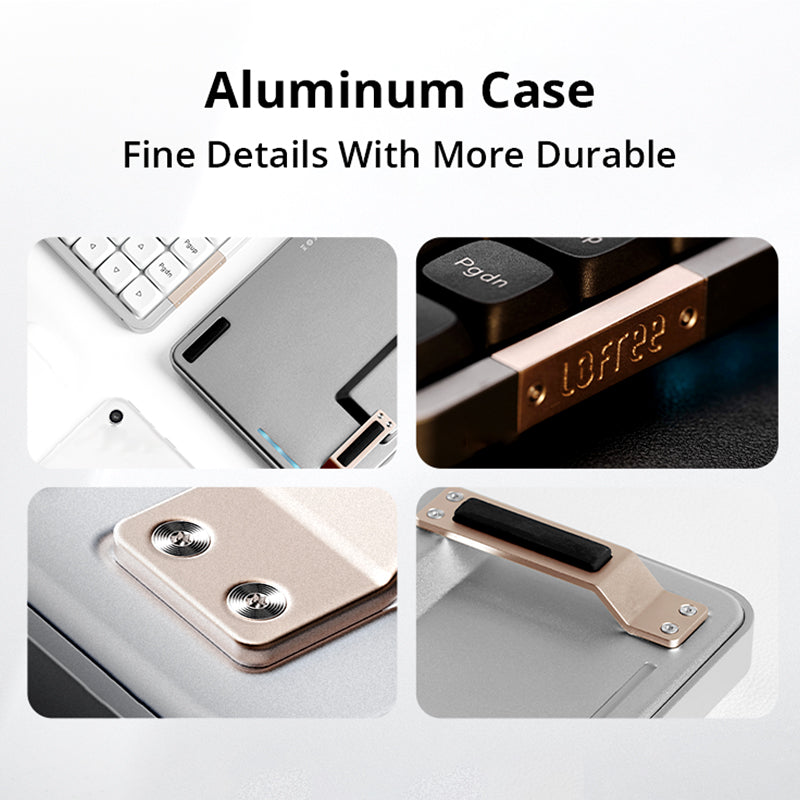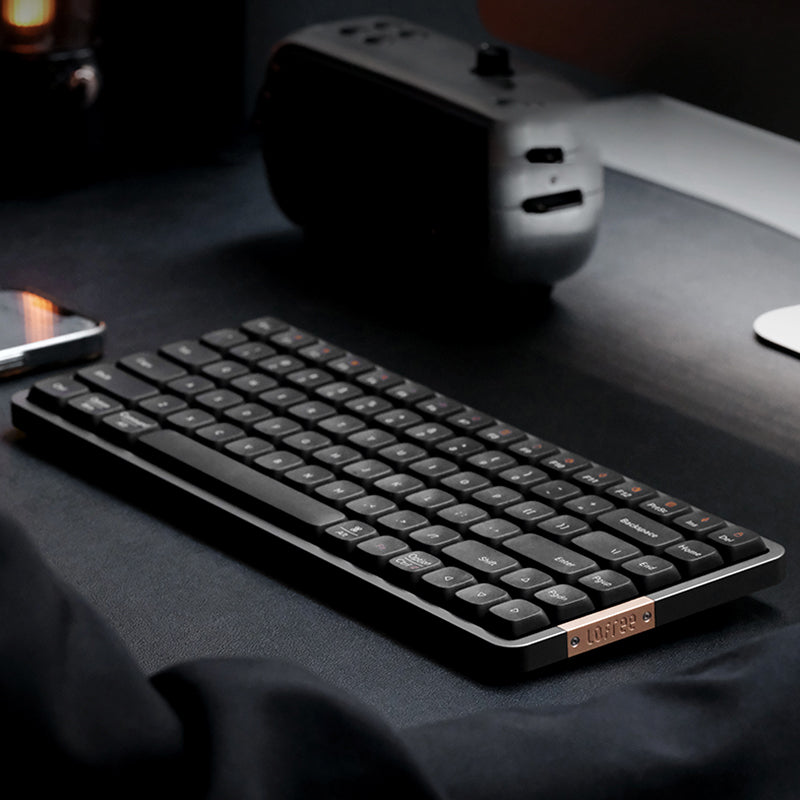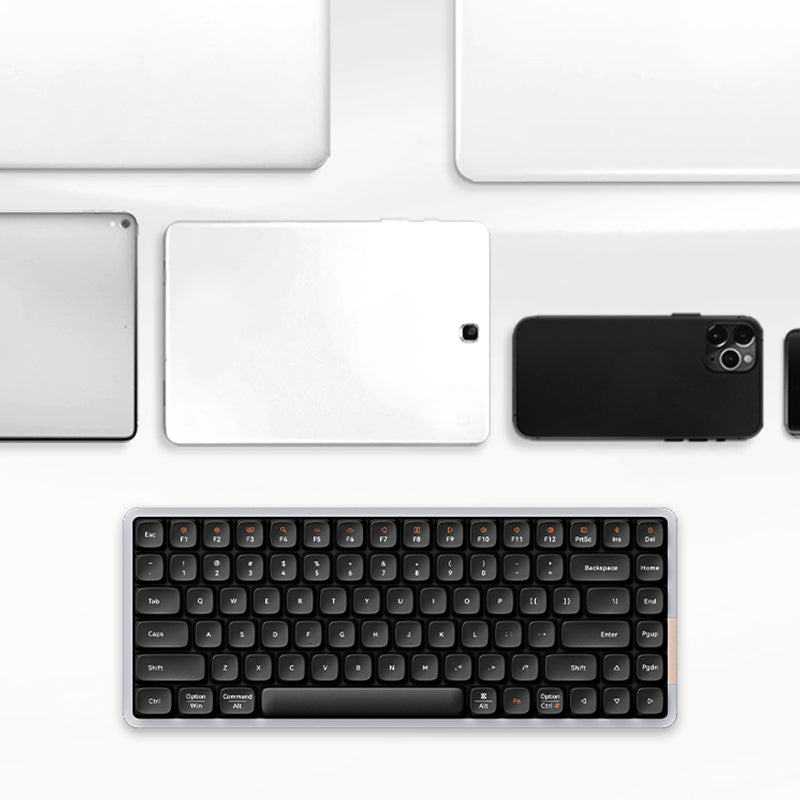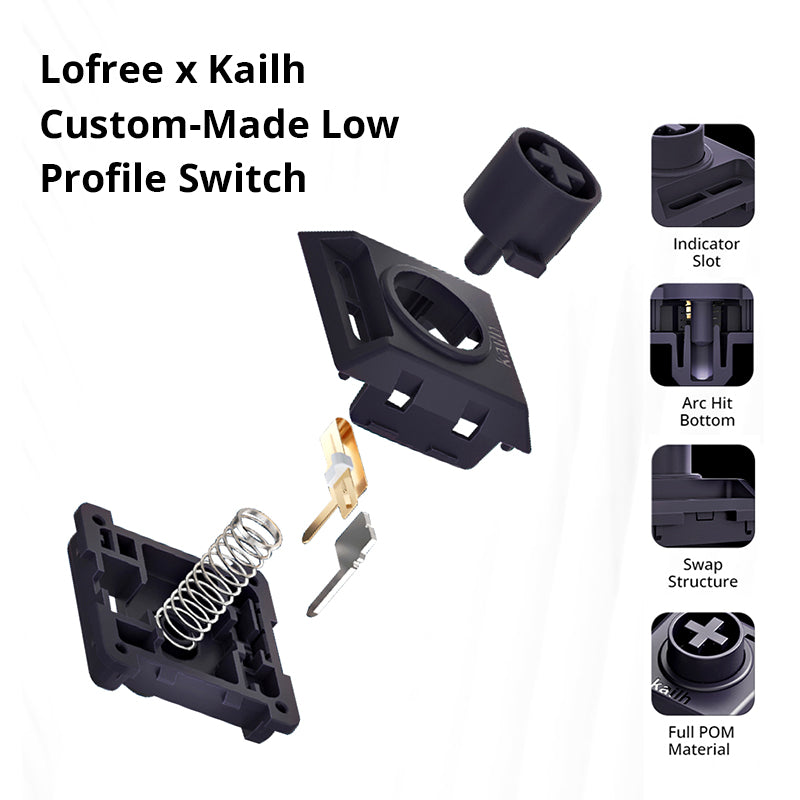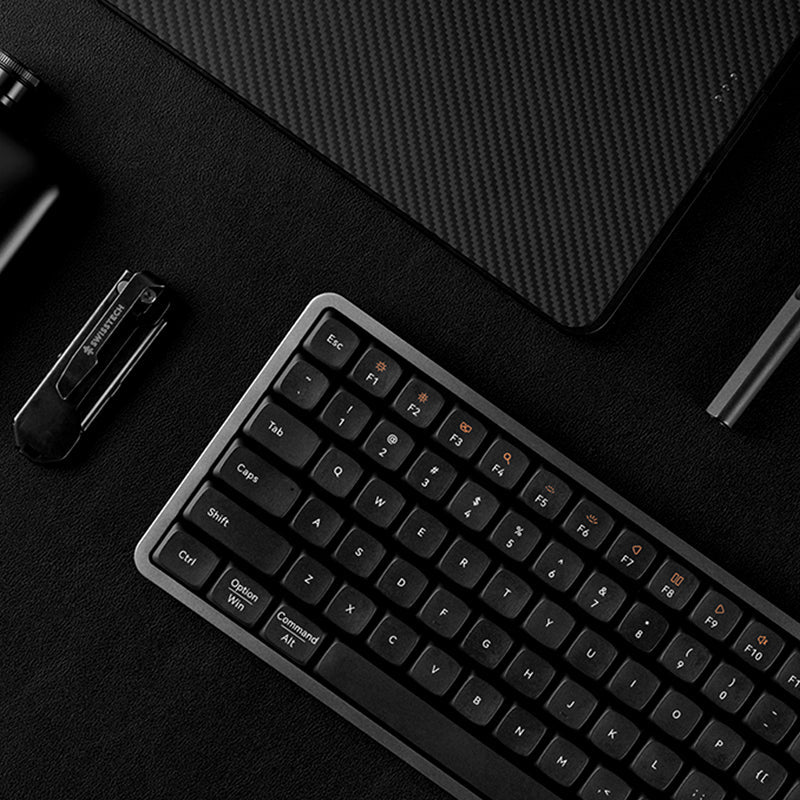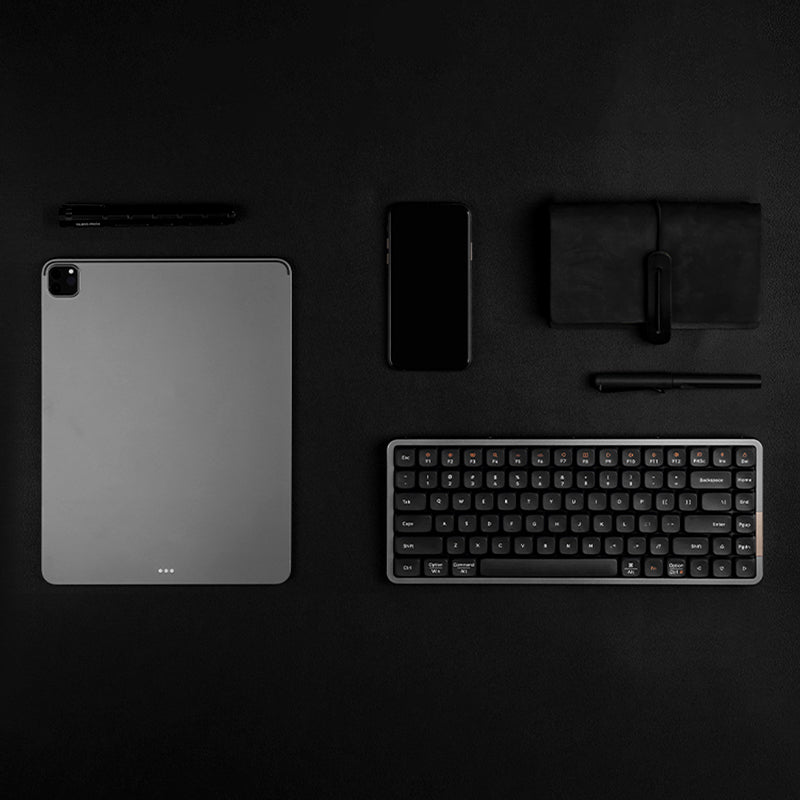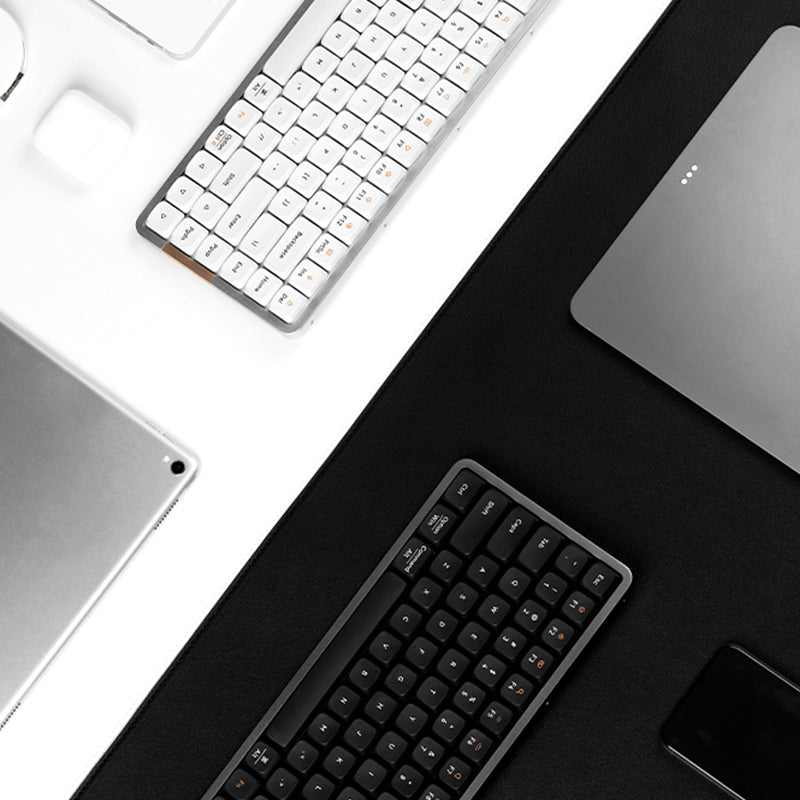 Lofree Flow Low Profile, the Smoothest Mechanical Keyboard
Kailh Switches:
Kailh GHOST Linear
Why do we need a low-profile keyboard? Compared to traditional mechanical keyboards, it's more portable! Because of its slim and streamlined design. They take up less space on your desk and can easily fit into laptop bags. Also, It's more comfortable! The shorter key travel distance of low-profile keyboards allows for quicker and more effortless typing, providing a superior typing experience compared to conventional keyboards, and minimizing discomfort and strain, particularly during extended usage.
Minimalist Design
Under Restrained Aesthetics, simple and clean with more life texture.

84-Key Compact Layout
Simplify the complexity, make the desktop space can be used efficiently, save the desktop space, and improve the overall aesthetic feeling.

Small Size-Suitable For Different Office Scenarios
Lightweight and easy to carry, it can work efficiently in different places.


Aluminum Case
Fine Details With More Durable. All-aluminum alloy body, finely crafted texture beauty. The logo on the metal nameplate is the finishing touch in minimalism. Multiple CD-textured screws, precision-constructed craftsmanship. The default 3.9° metal silicone bottom pad foot support is stable and non-slip.

GASKET Structure
Smoother and softer typing feel. Gasket structure+IXPE+Poron sound-absorbing foam. Helps provide a better feel and purer sound.

PBT Keycap Material+Dye Sublimation Process
Delicate feel, wear-resistant and non-oily. The PBT content is not less than 80%, which brings a more comfortable matte feel, is not easy to fade, does not oil, the pattern and characters are clear and is not easy to wear.

Unique Experience Of Double-Sided Light and Shadow
Keycap LED monochrome backlight + bottom RGB ambient light, dual light, make your desktop more atmospheric.

Two Connection Methods
Support Bluetooth 5.0/Wired Type-C connected, compatible with Windows 8/10, Mac/ios, and Android systems. Bluetooth can connect three devices at the same time and supports one-key switching.

Large Capacity Built-In Lithium Battery
2000mAh battery capacity, theoretical battery life of 6-8 weeks.
General

Brand: Lofree


Type: Low Profile Mechanical Keyboard


Model: OE915

Specification

Layout: 84Keys


Keycap Material: PBT


Character Process: Sublimation


Connection: Wired USB Type-C/Bluetooth 5.0


Battery Capacity: 2000mAh

Product Weight: 1.05kg


Package Weight: 1.05kg


Product Size(L x W x H): 315*126*23.8mm

Kailh Switches

Kailh GHOST Switch
Type: Linear
Operating Force: 50±10gf
Pre-Travel: 1.2±0.3mm
Total Travel: 2.8±0.25mm

Kailh PHANTOM Switch
Type: Tactile
Operating Force: 45±10gf
Bottom Force: 55±10gf
Pre-Travel: 1.6±0.3mm
Total Travel: 2.8±0.25mm

Package Contents

1 x Flow Low Profile Keyboard


1 x Type-C Cable


1 x User Manual