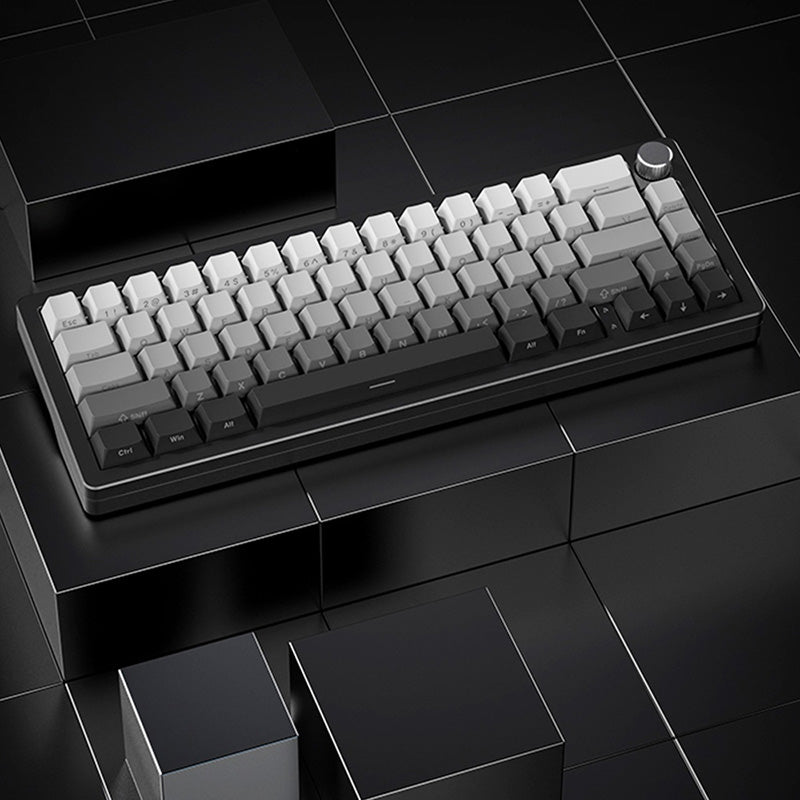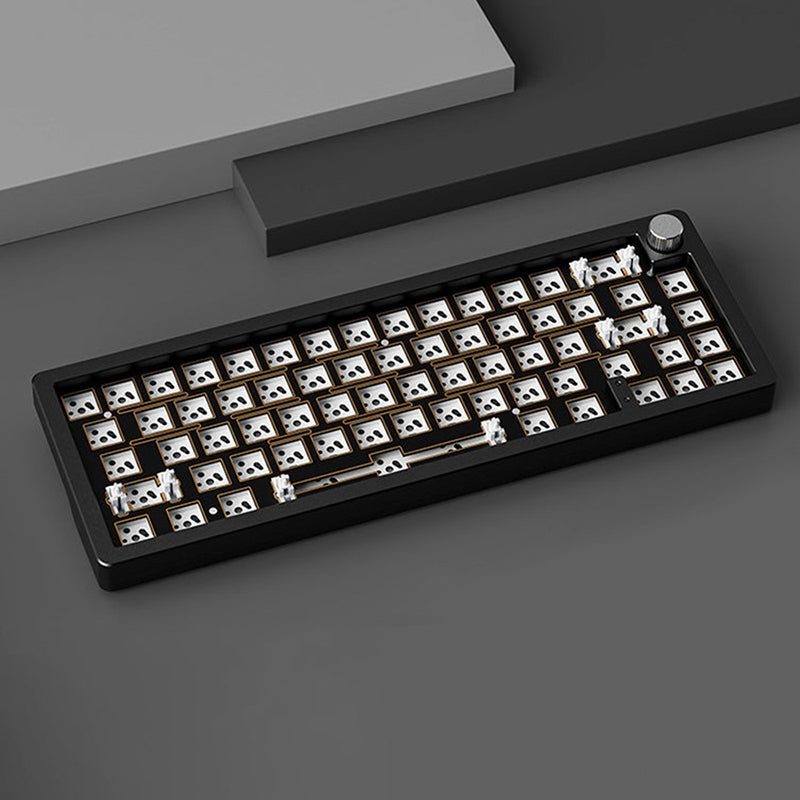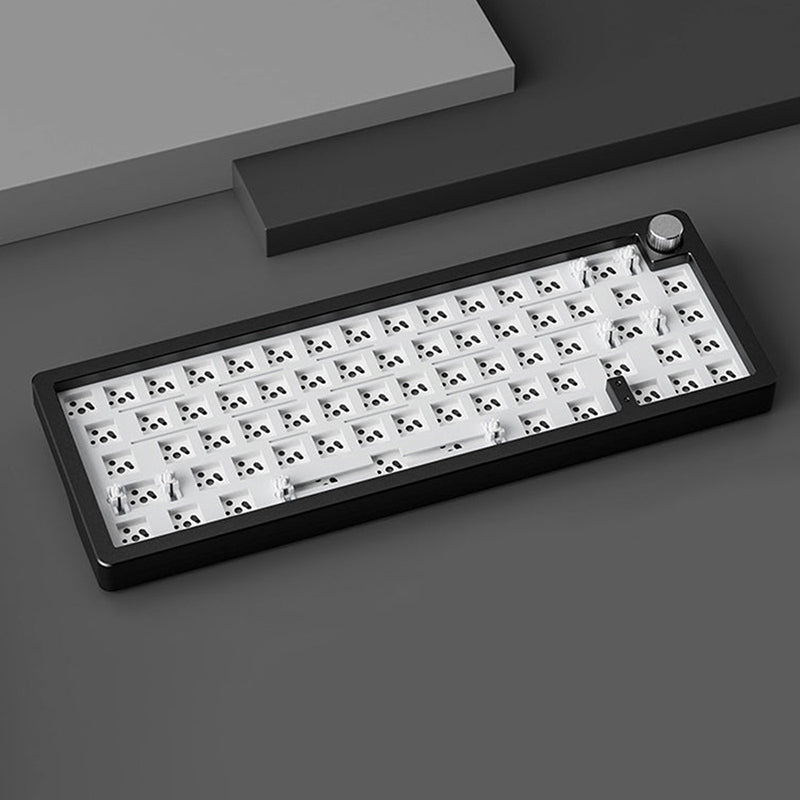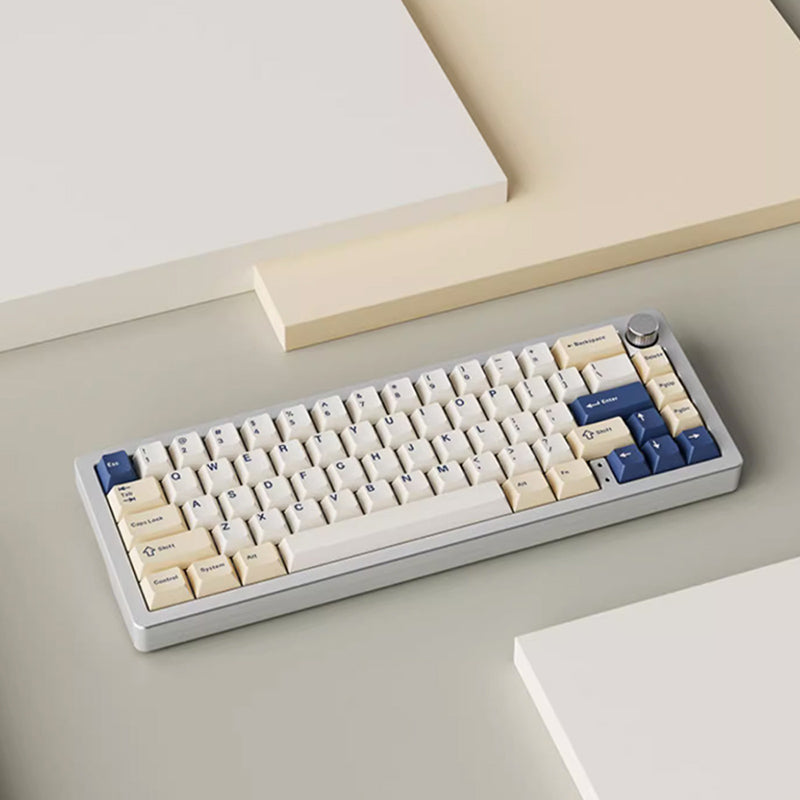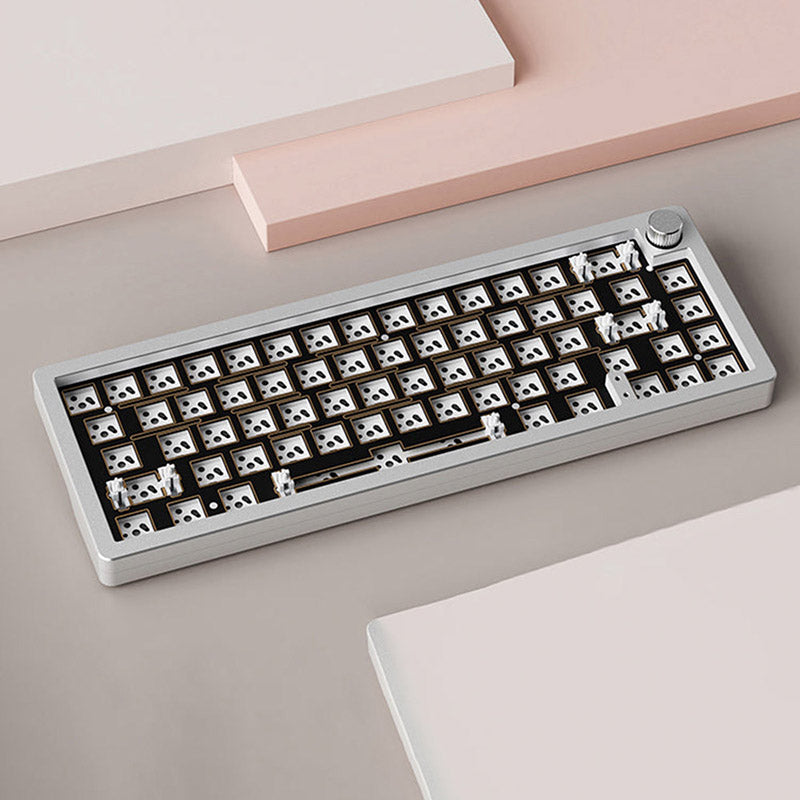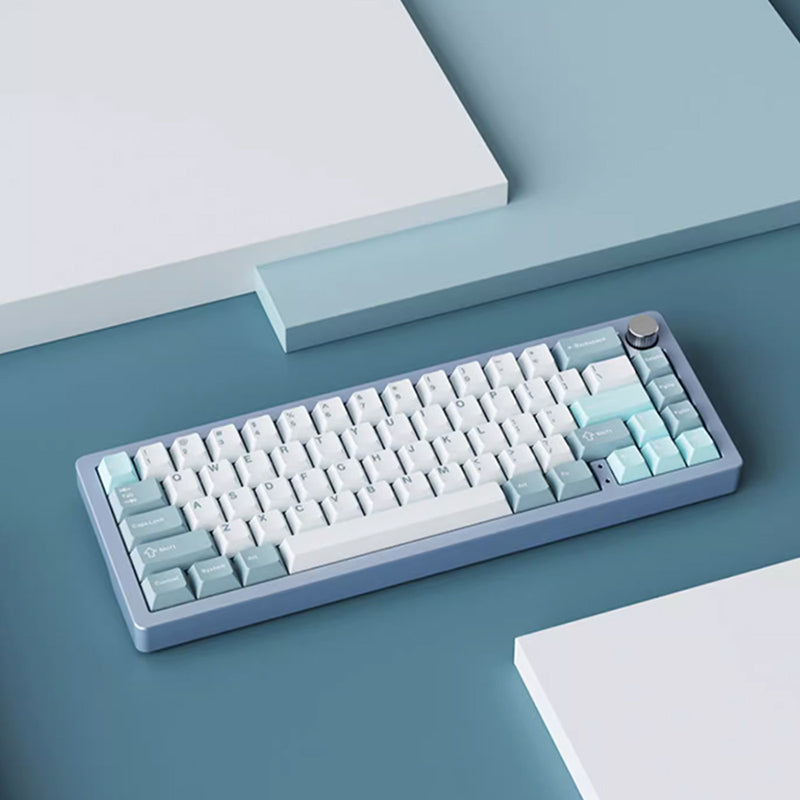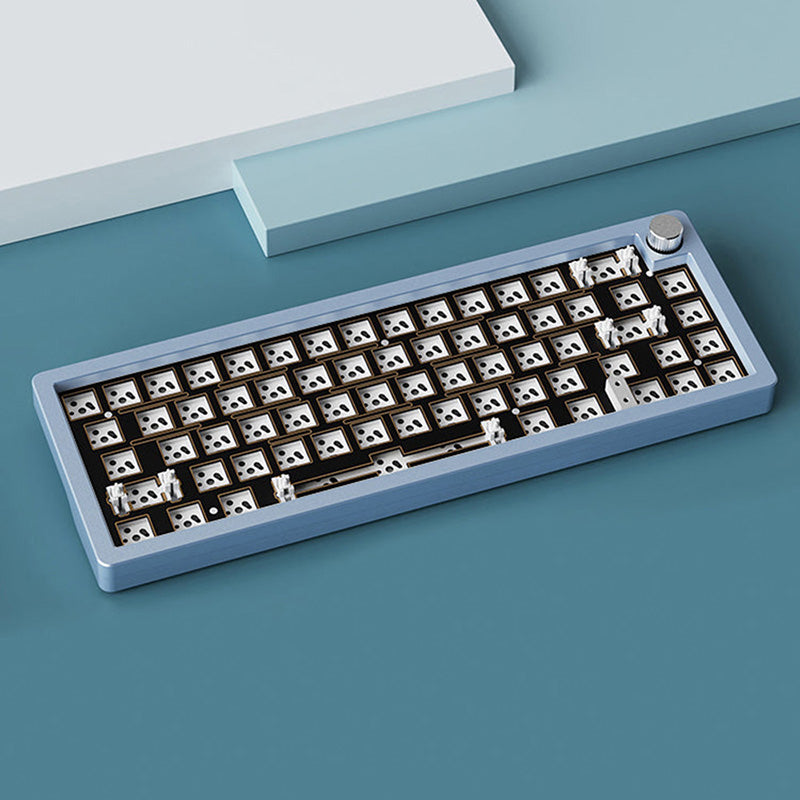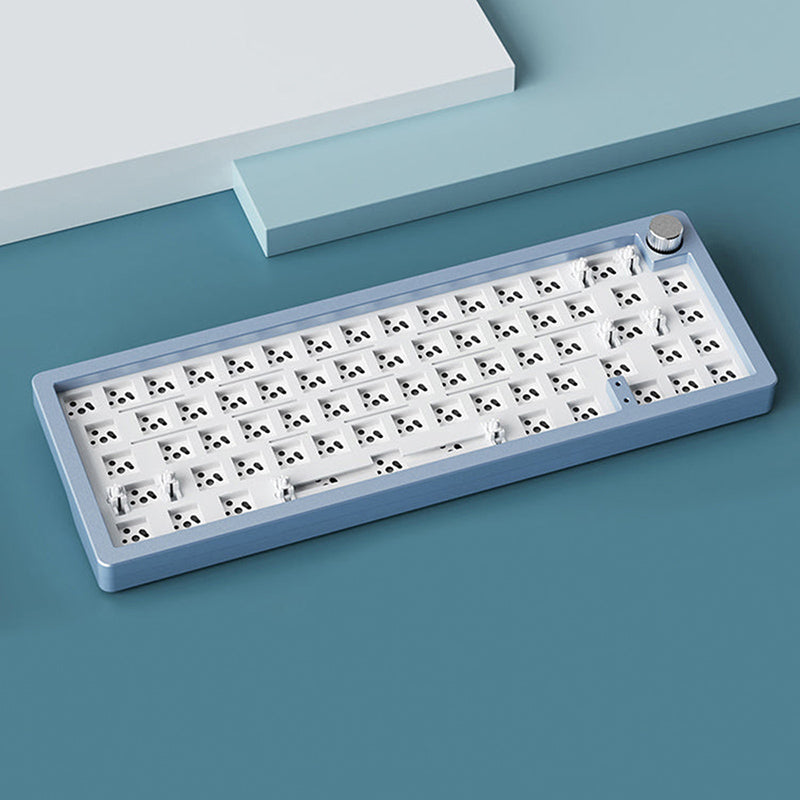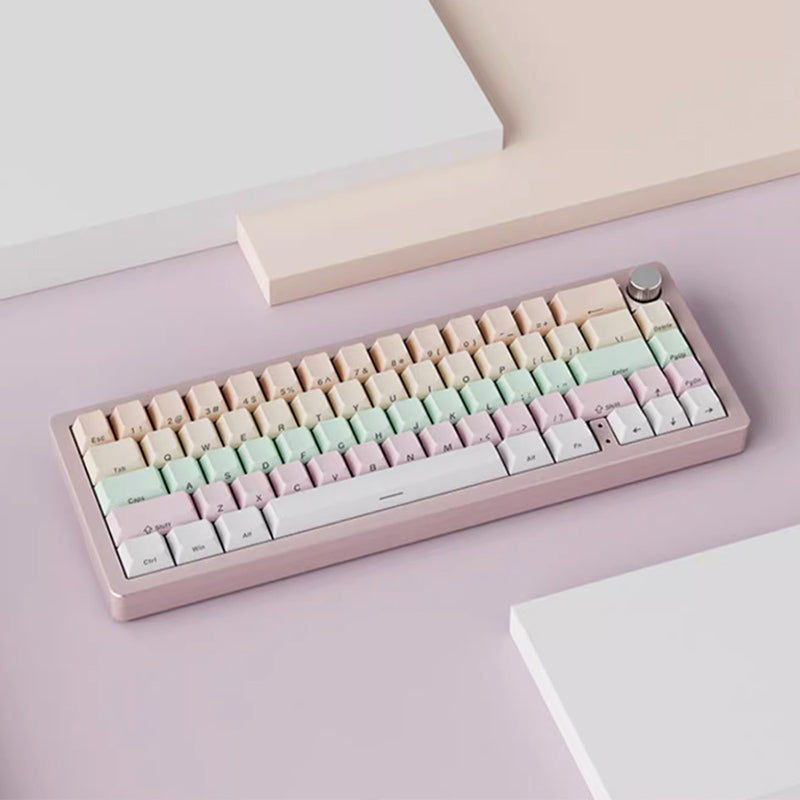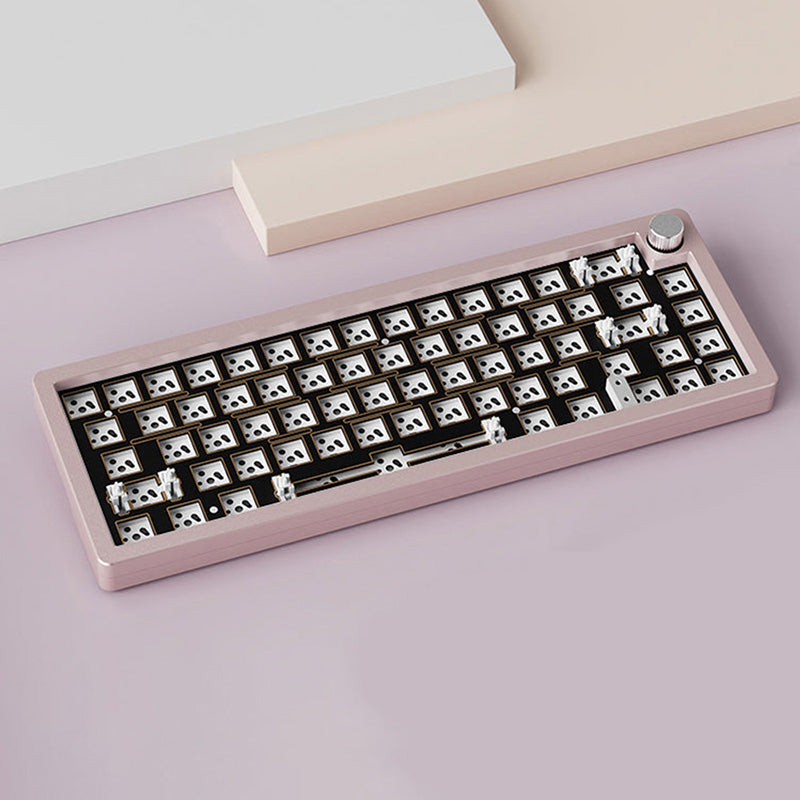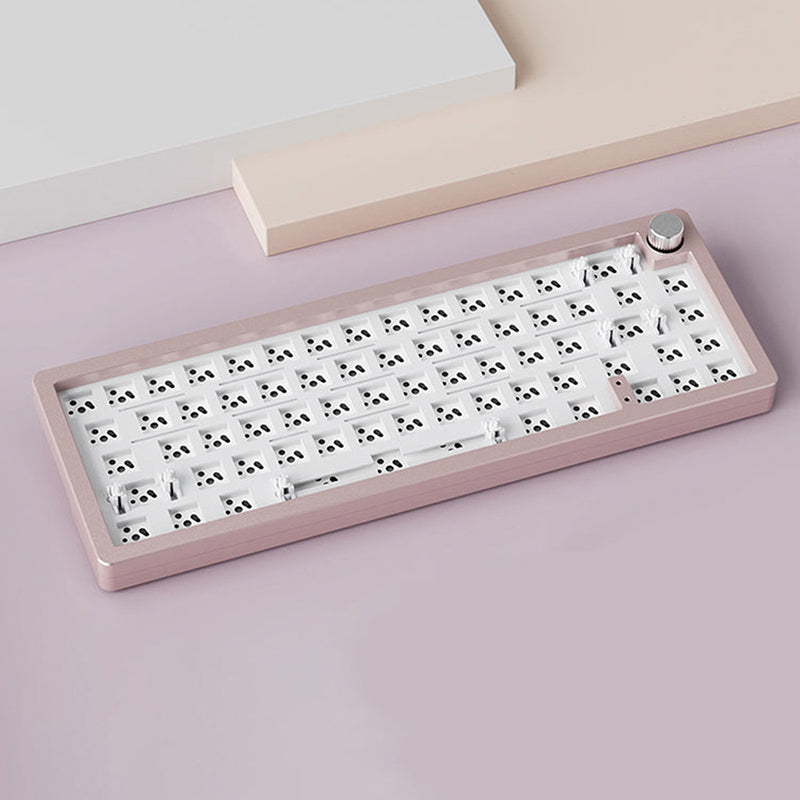 XINMENG A66 Gasket Triple-mode Keyboard DIY Kit
Design the perfect keyboard with XINMENG A66 DIY Kit. Choose from a range of colours and enjoy comfortable typing with its elastic gasket design. Get the PC or FR4 positioning board version and craft a keyboard to suit your needs.

Compact Layout With Multi-Function Knob
XINMENT A66 mechanical keyboard features a compact 65% layout. It is noticeably smaller than a full-sized layout and packs a multi-function knob as well. This knob allows for easy adjustment of volume and backlight brightness.

Premium CNC Machined Finish
XINMENG A66 keyboard kit has got a premium finish. The keyboard is made using high-quality aluminium alloy material. It is carved and crafted using a high-precision CNC machining process. Aluminium alloy gives the keyboard a solid textured finish with a robust build.

Soft Elastic Gasket Structure Design
In order to provide simple yet comfortable elastic typing feedback, the A66 keyboard kit features a soft elastic gasket-mounted structure design. The keyboard kit is available with PC material or FR4 material premium quality positioning plates along with a single-key slotted design that further enhances the typing feedback with softer acoustics and more stable operation.

Choose Your Favorite Switches With Hot-Swappable Sockets
Use your favourite switches on the XINMENG A66 keyboard kit. It is fully compatible with different mechanical switches available in the market today. We have full hot-swappable sockets. No soldering, or resoldering is required, simply change the switches with a simple pull-plug method.

Free Triple-Mode Connectivity
Connect the A66 Keyboard Kit with different source devices using its versatile three-mode connectivity. The kit supports wireless Bluetooth, wireless 2.4GHz and wired USB connections with a Type-C port. Connect the keyboard with a variety of devices with ease.
General

Brand: XINMENG


Type: Barebones Keyboard Kit


Model: A66

Specification

Layout: 65% 


Premium CNC Machined Aluminum Alloy Keyboard Kit


Soft-Elastic Gasket Structure Design


Full-Key Hot-Swappable Sockets


PCB Single-Key Slotting


Premium Quality FR4 Fibre Glass Positioning Board


XINMENG Self-Designed Finely-Tuned V3 Satellite Stabilizers


Connectivity: Triple-mode (2.4G / BT / USB-C)


Multi-Function Knob


4600mAh Battery Capacity

Weight & Size

Product Weight: 1.8kg


Package Weight: 1.8kg


Product Size(L x W x H): 322*113*20mm

Package Contents

1 x A66 Keyboard Kit


1 x USB-C Cable


1 x 2.4G Receiver


1 x Keycap & Switch Puller


1 x User Manual