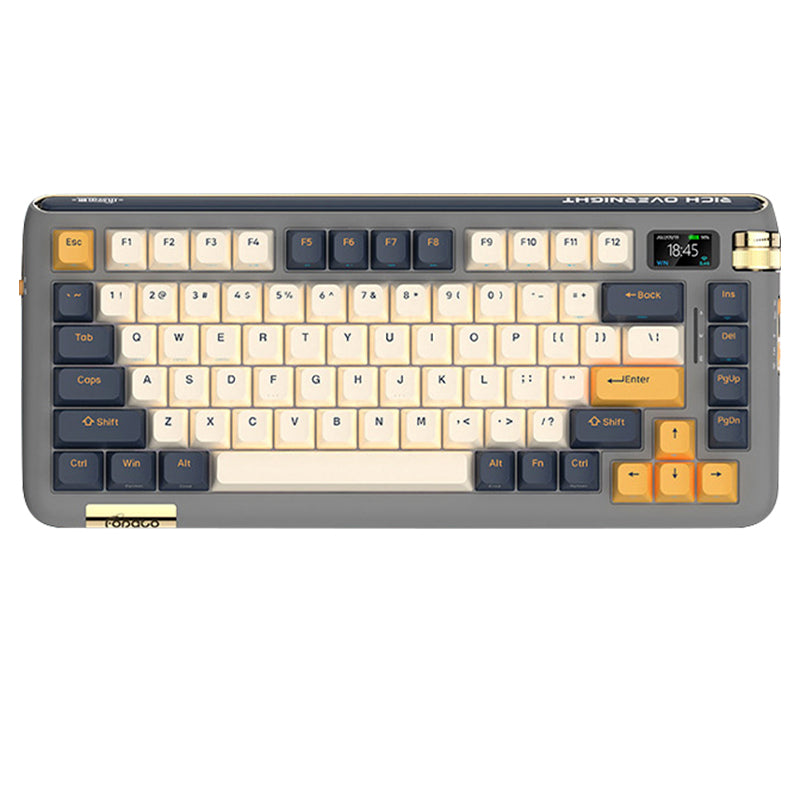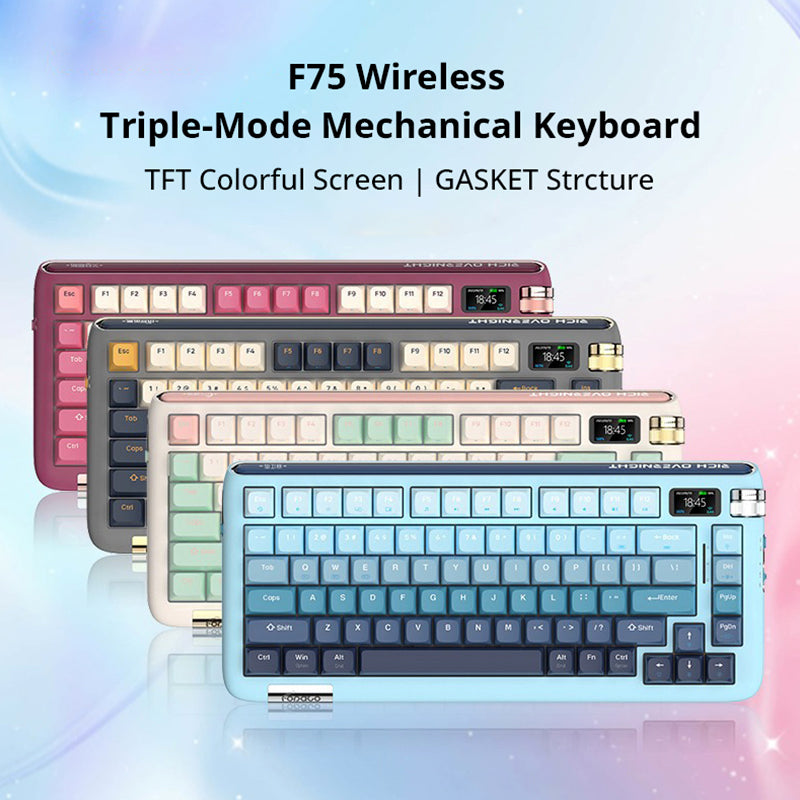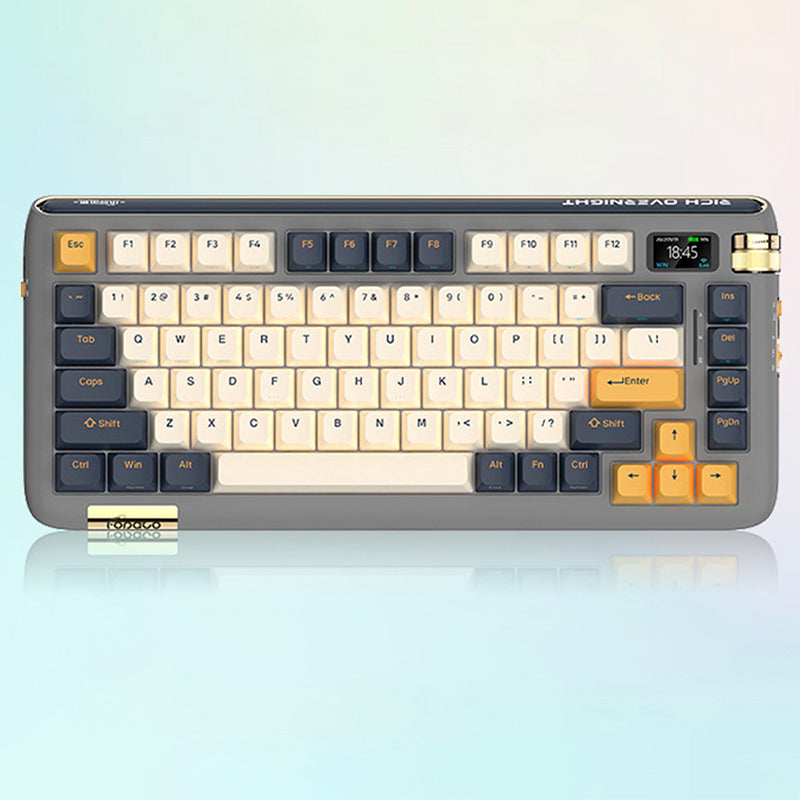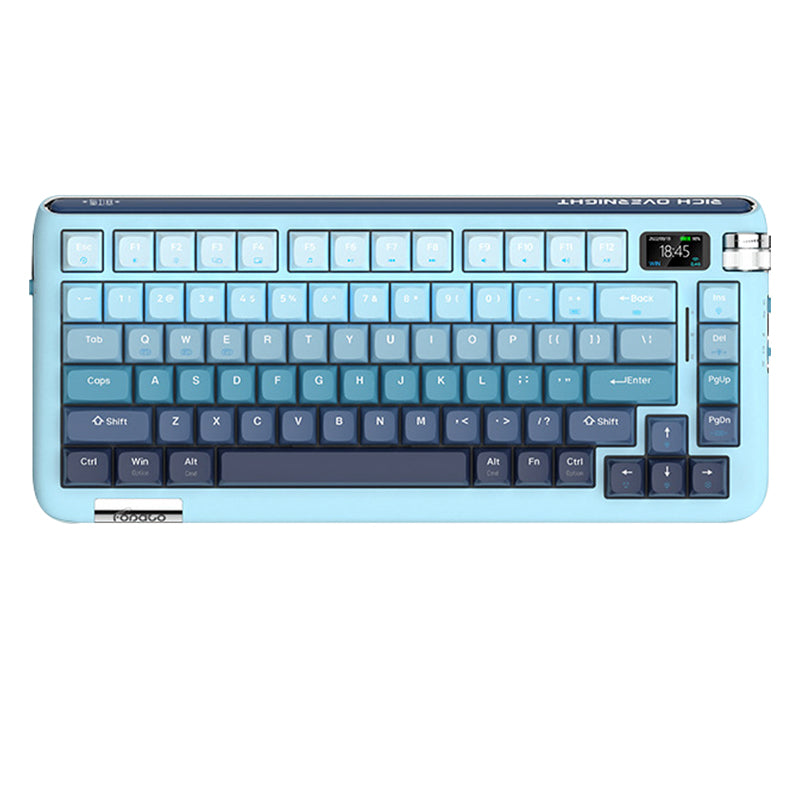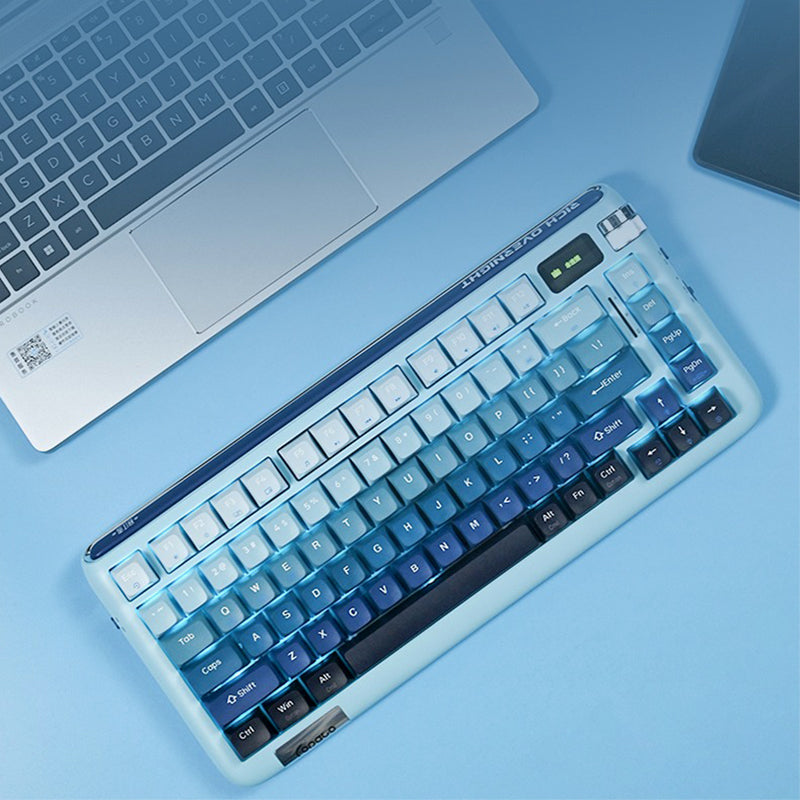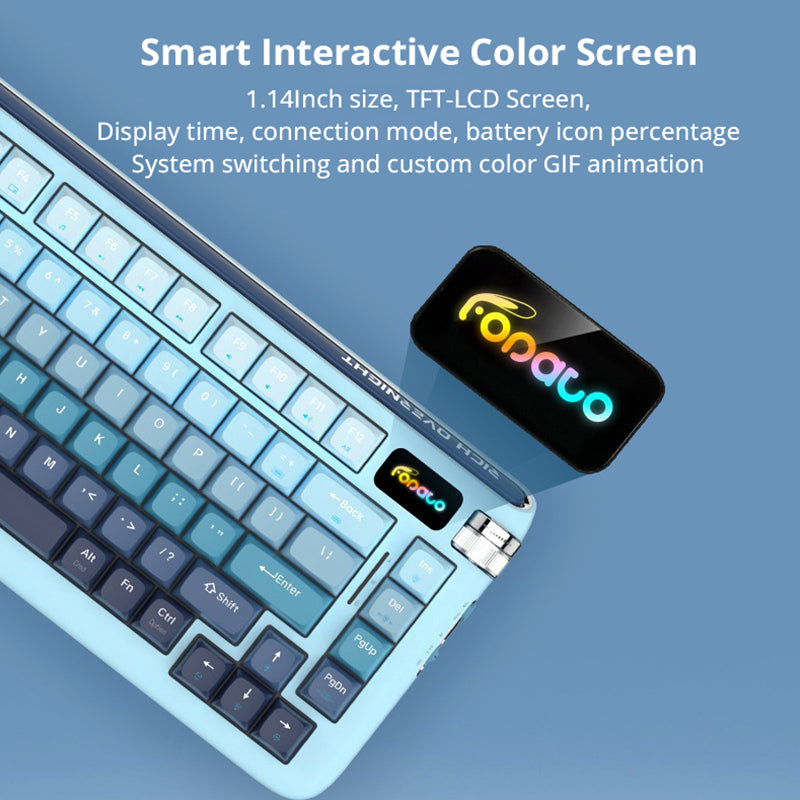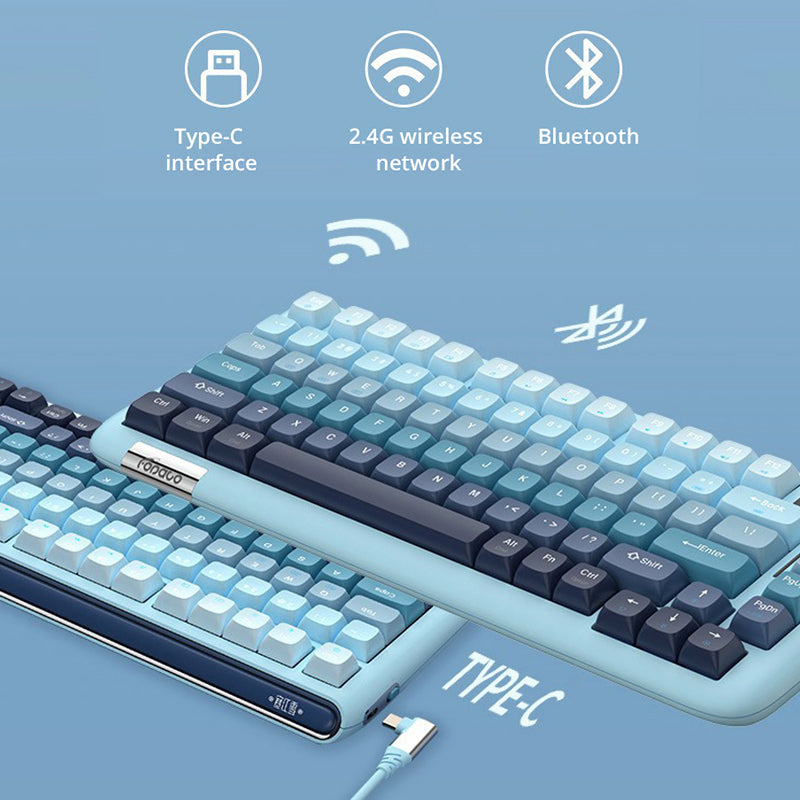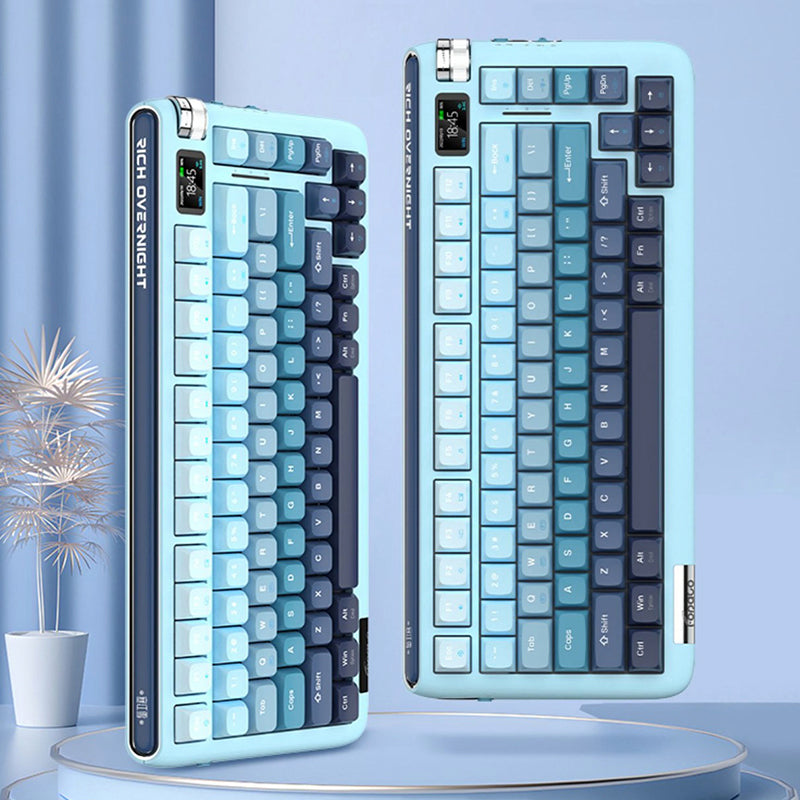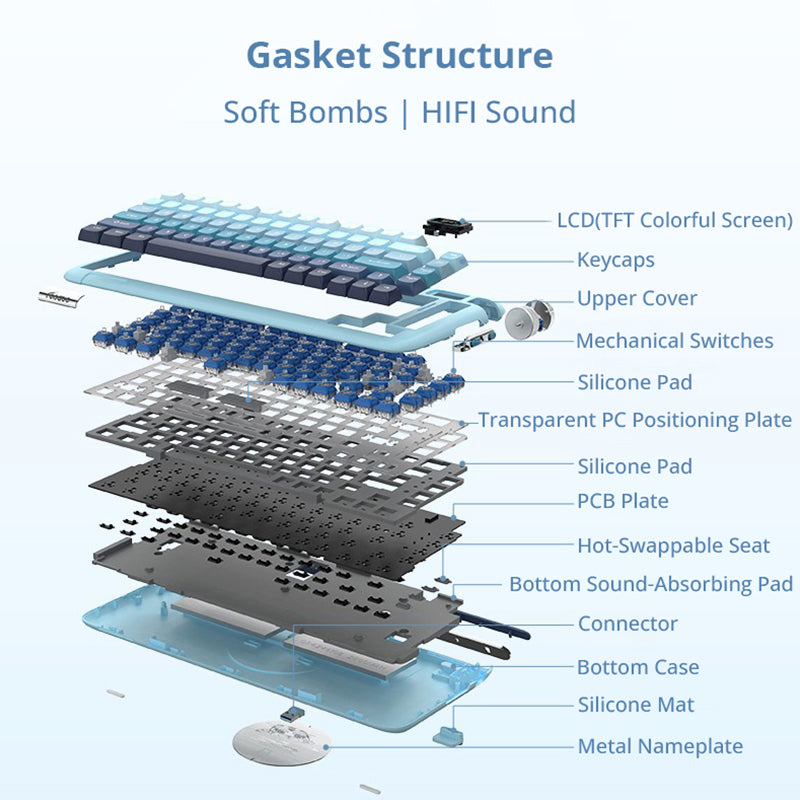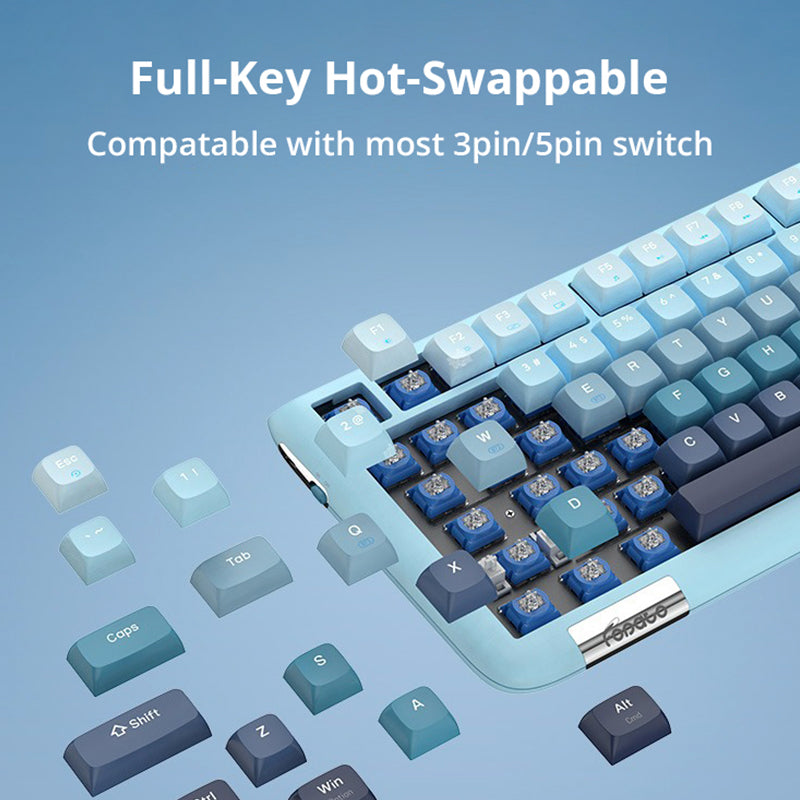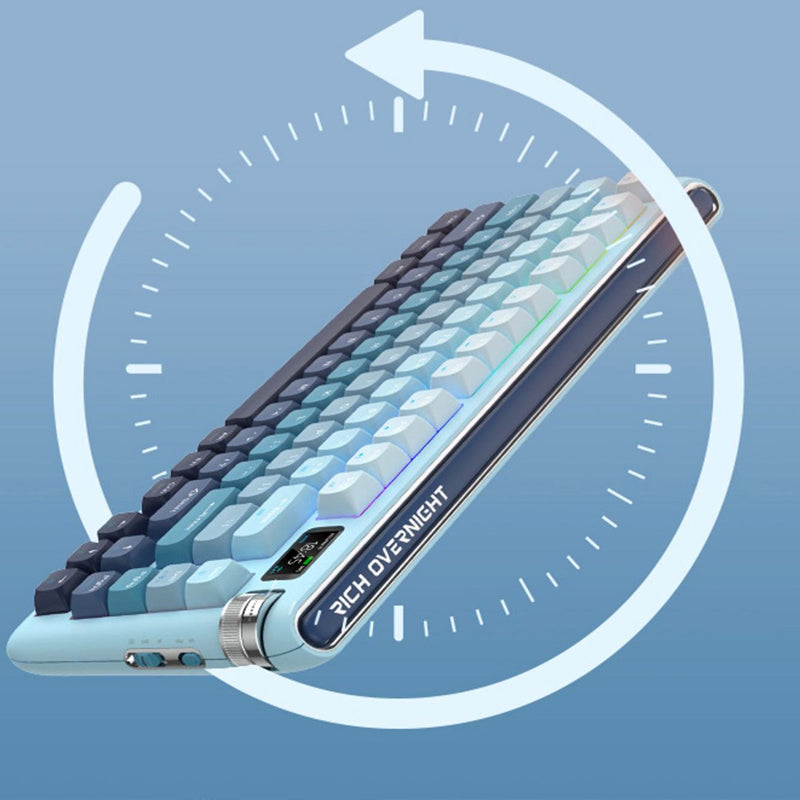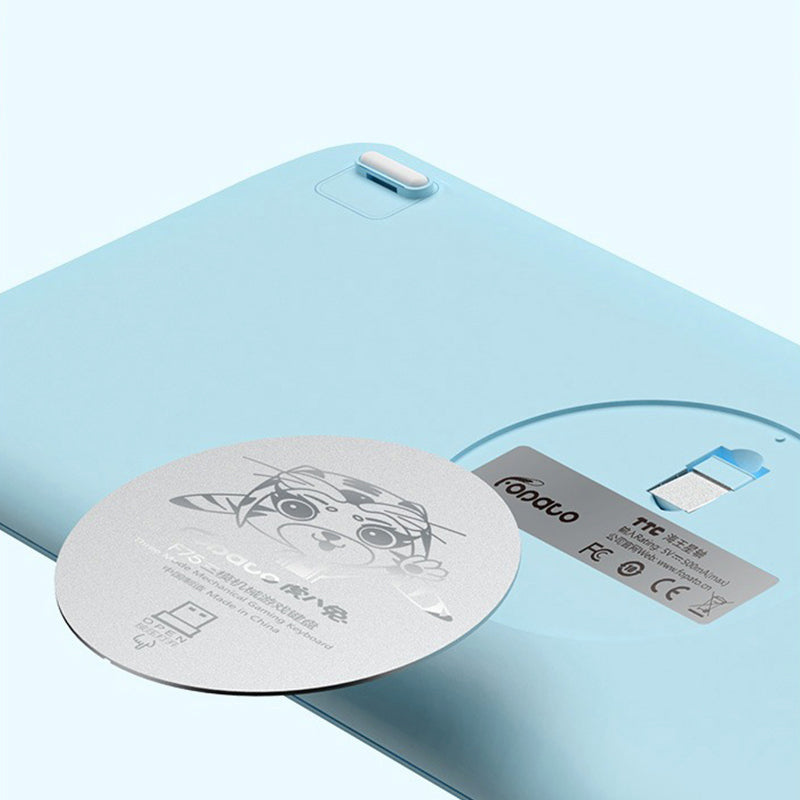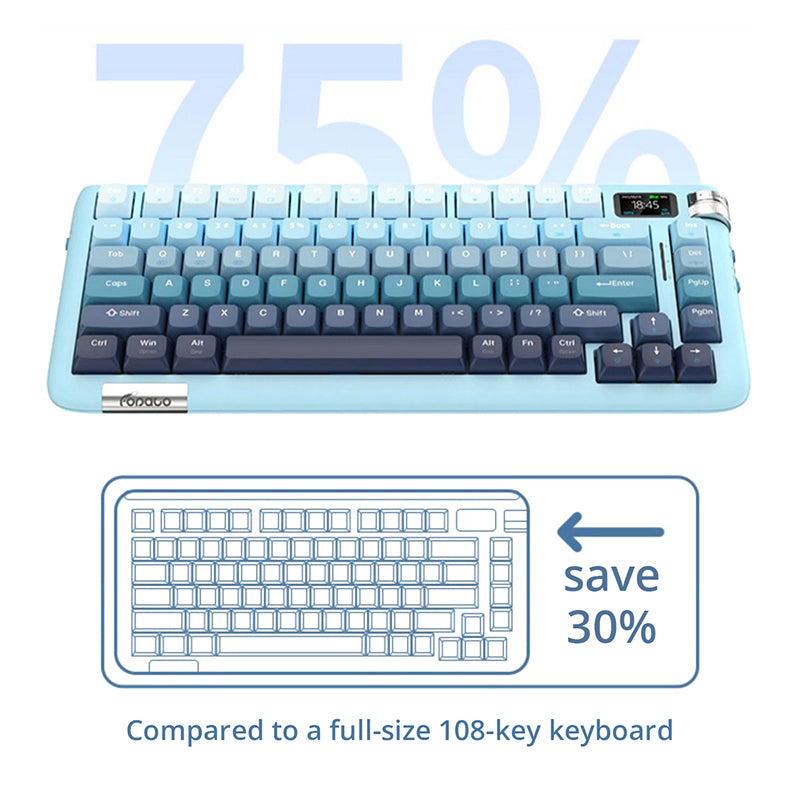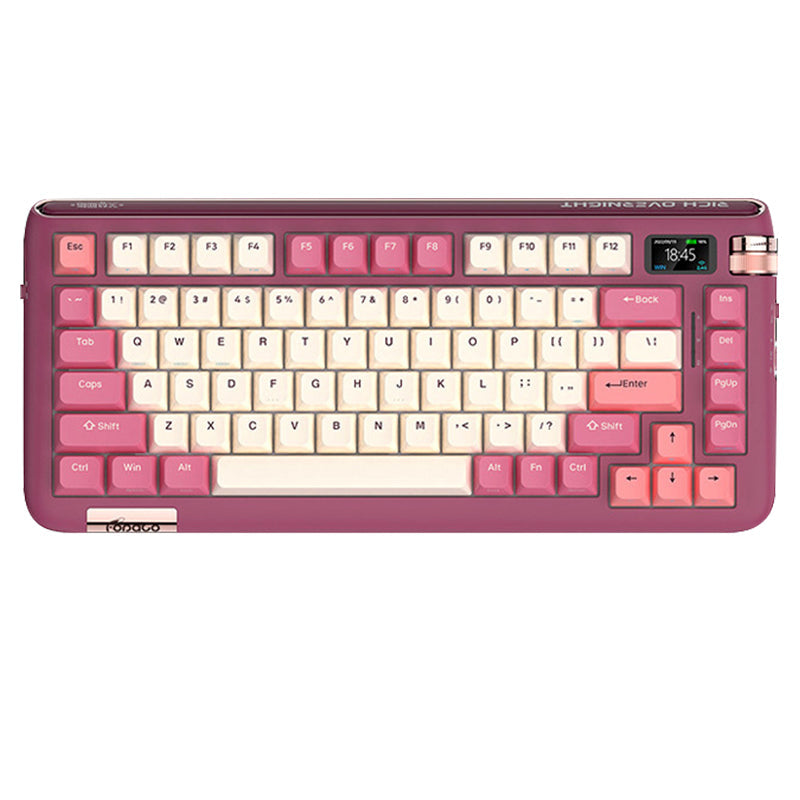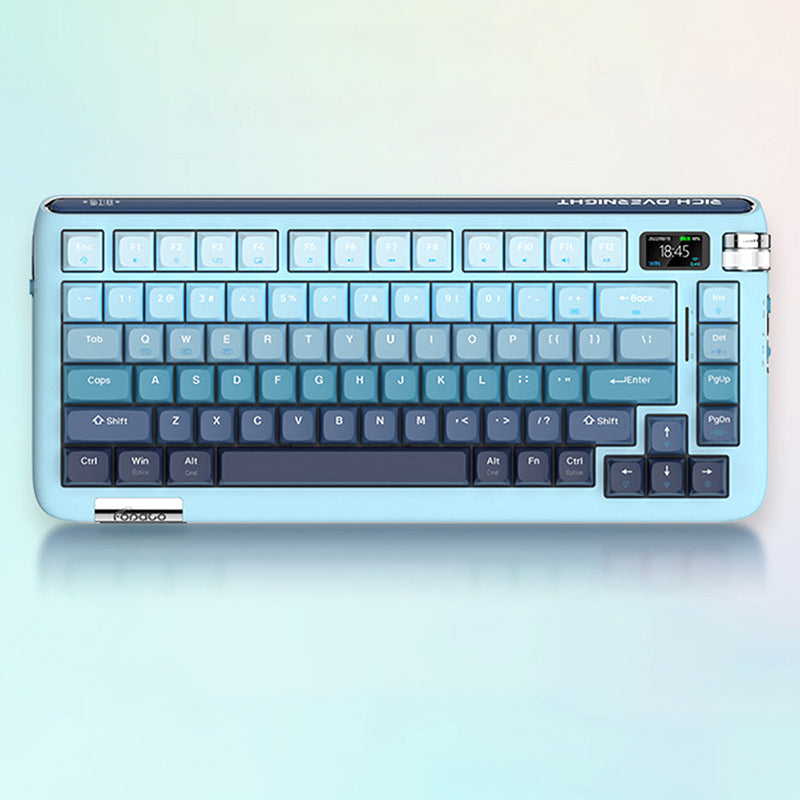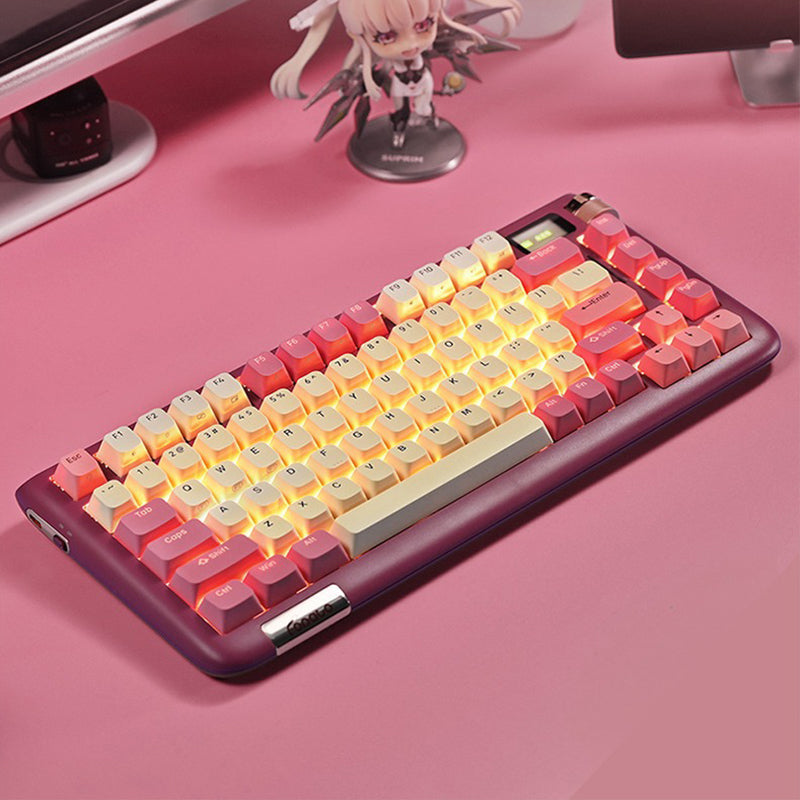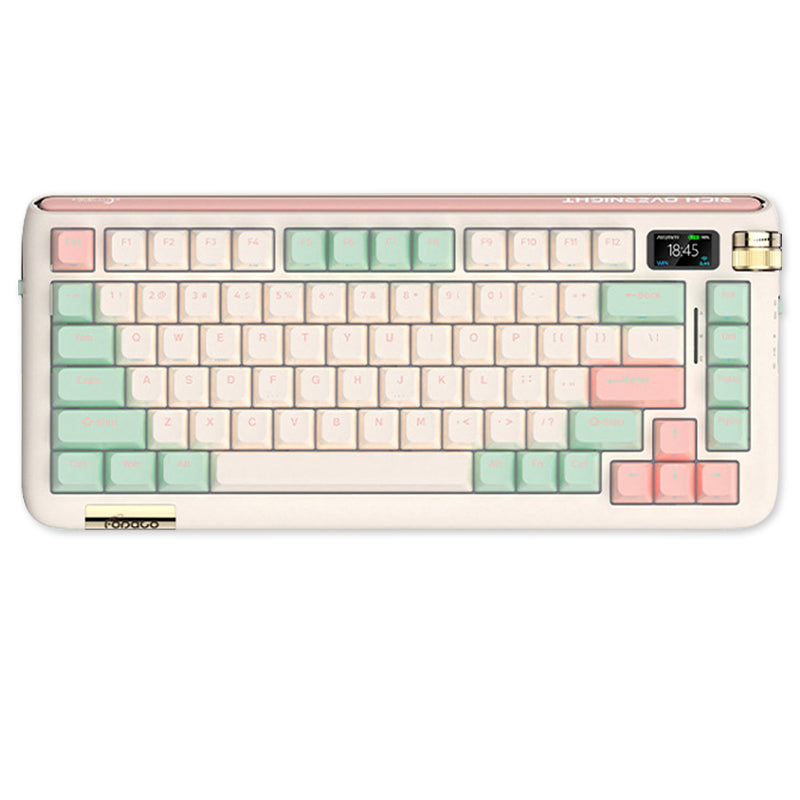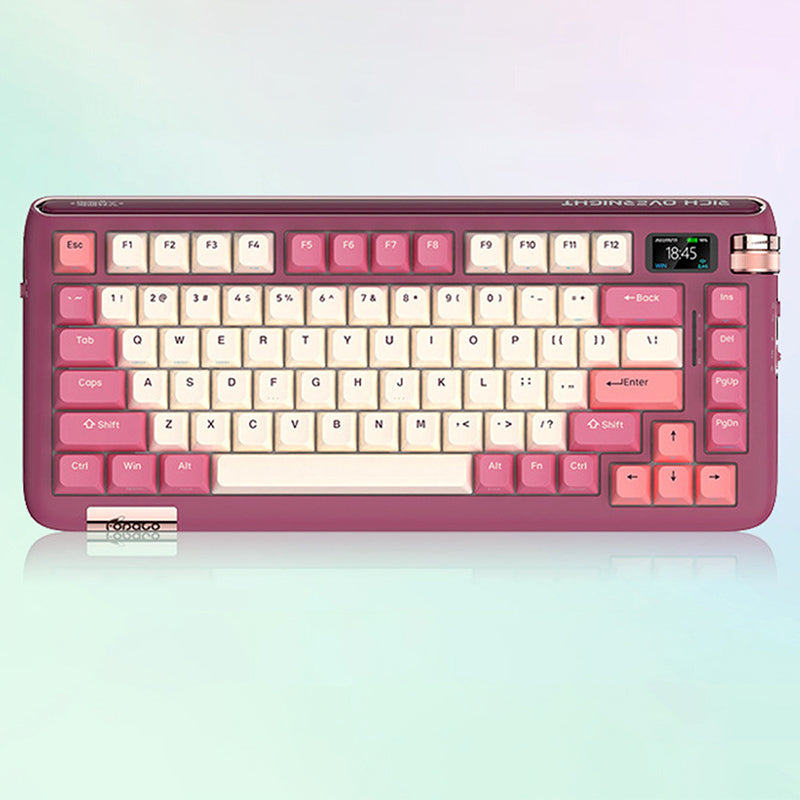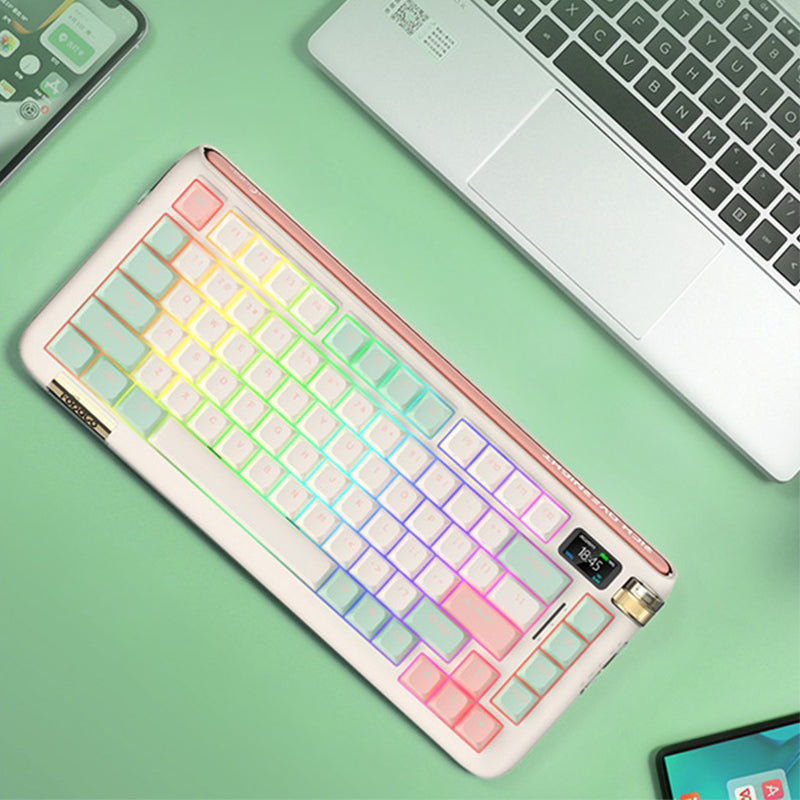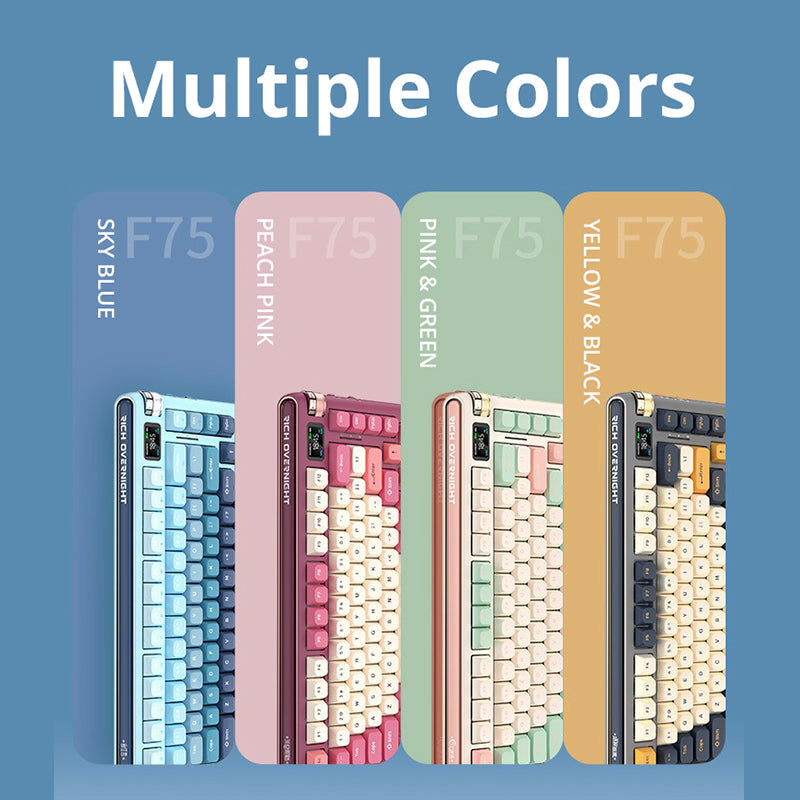 FOPATO F75 Wireless Mechanical Keyboard With TFT Screen
Switch Type:
TTC Neptune Linear
Do you want a keyboard with a stylish design and high quality? The FOPATO F75 Wireless Mechanical Keyboard boasts a sleek, fashion-forward design and a large, vibrant TFT screen. Perfect for gaming or home office use, the keyboard features a fast response rate and tactile feedback. 
Smart Intuitive Colorful Display Screen
Fopato F75 comes equipped with a bright 1.14" smart TFT-LCD display screen. It shows various functions and settings on the system including time, connection mode, system switching, gif animations, etc. There's also a knob right next to the screen which allows you to change the display settings.

Premium Typing Experience With Gasket Structure
Typing on the F75 is silky smooth all thanks to the Gasket Mounted Structure design on the keyboard. The keyboard plate is freely connected using gasket mounts in the top and bottom cover. The gasket structure gives the keyboard a comfortable and elastic feel while typing. This along with the dual-layered silicone padding design ensures a comfortable elastic feel with silent acoustics while typing on the keyboard.

Smart Three-Mode Connectivity
Fopato F75 mechanical keyboard support multi-device connection with its three-mode connection support. It can be connected using high-speed wireless 2.4GHz, multi-device Wireless Bluetooth, and Wired USB Type-C connectivity. The F75 supports Windows, Android, Mac, and iOS devices.

Full-Color RGB Backlight
Fopato has featured dynamic full-color RGB lighting on the F75. It has about 22 built-in lighting effects including both static and dynamic effects. You can play around and find the perfect one that suits your experience.

Ultra-High Capacity Rechargeable Battery
Fopato F75 houses a large 4800mAh rechargeable battery that provides the keyboard with extended battery life. With both RGB and screen turned on, the F75 provides a battery life of. Up to 15 hours, with the screen on but the backlight off, the keyboard provides a battery life of. Up to 60 hours. But when we turn both the screen and RGB off, we get a battery life of up to 400 hours.

Compact & Versatile Form Factor
Fopato F75 has a compact TKL 75% layout. It has a neat layout that helps you create the perfect system with a compact keyboard that occupies little space. The keyboard has an 81-key arrangement.
General

Brand: FOPATO


Type: Mechanical Keyboard


Model: F75

Specification

Layout: 75% / 81Keys


Hot-Swappable: Yes

Structure: Gasket

Screen: 1.14inch Colorful TFT Screen

Backlit: RGB

Connectivity: Wired USB Type-C/Wireless 2.4G/Wireless Bluetooth

Battery Capacity: 4800mAh

TTC Neptune Switch
Type: Linear
Operating Force: 41gf
Pre-Travel: 2.0mm
Total Travel: 3.8mm

Weight & Size

Product Weight: 1kg


Package Weight: 1.8kg


Product Size(L x W x H): 342*152*27mm

Package Contents

1 x F75 Mechanical Keyboard


1 x Clean Set


1 x Switch Puller


2 x Keyboard Mats


1 x USB Type-C Cable


1 x User Manual