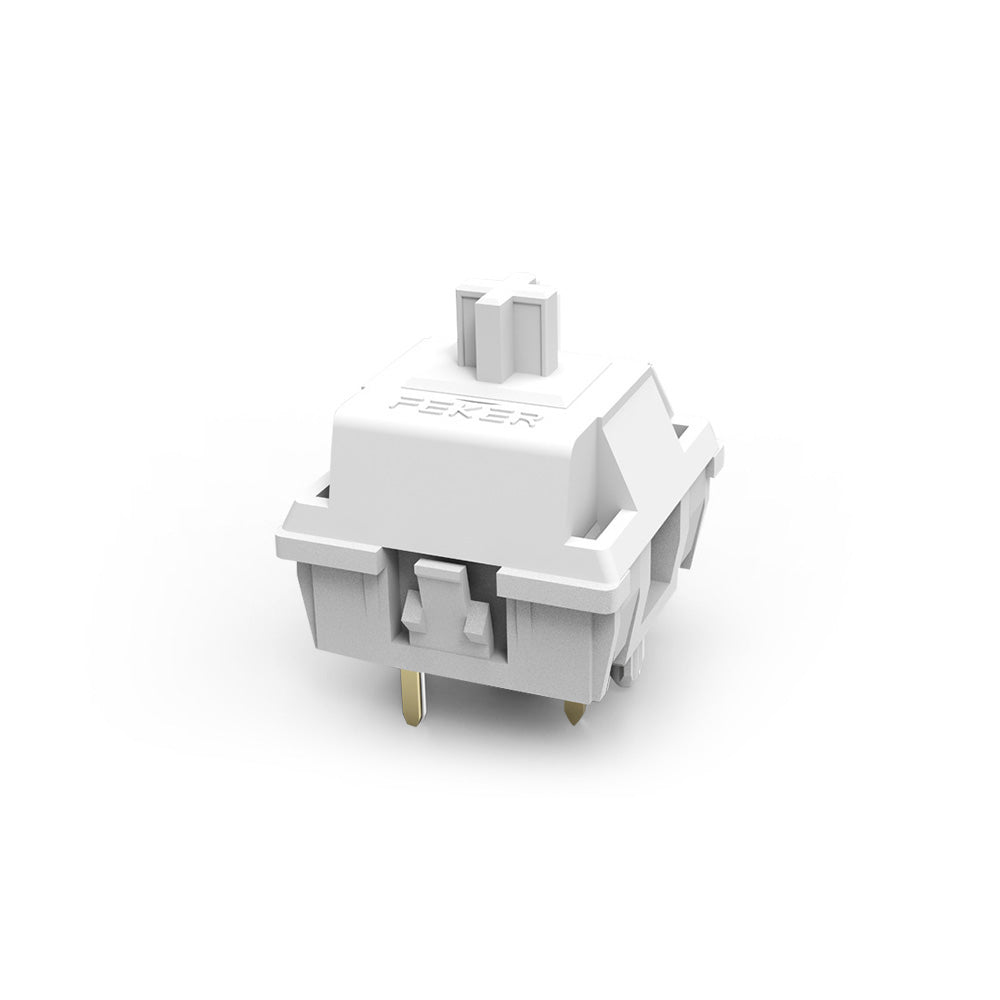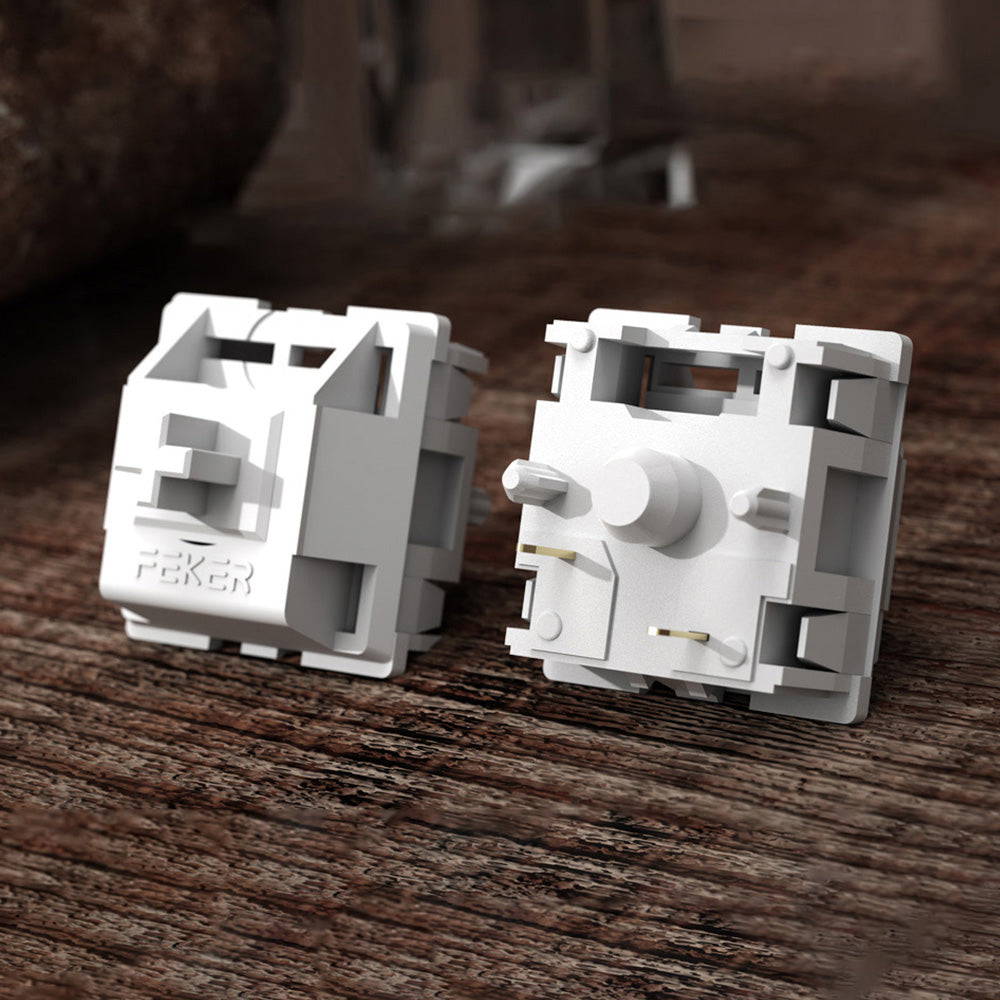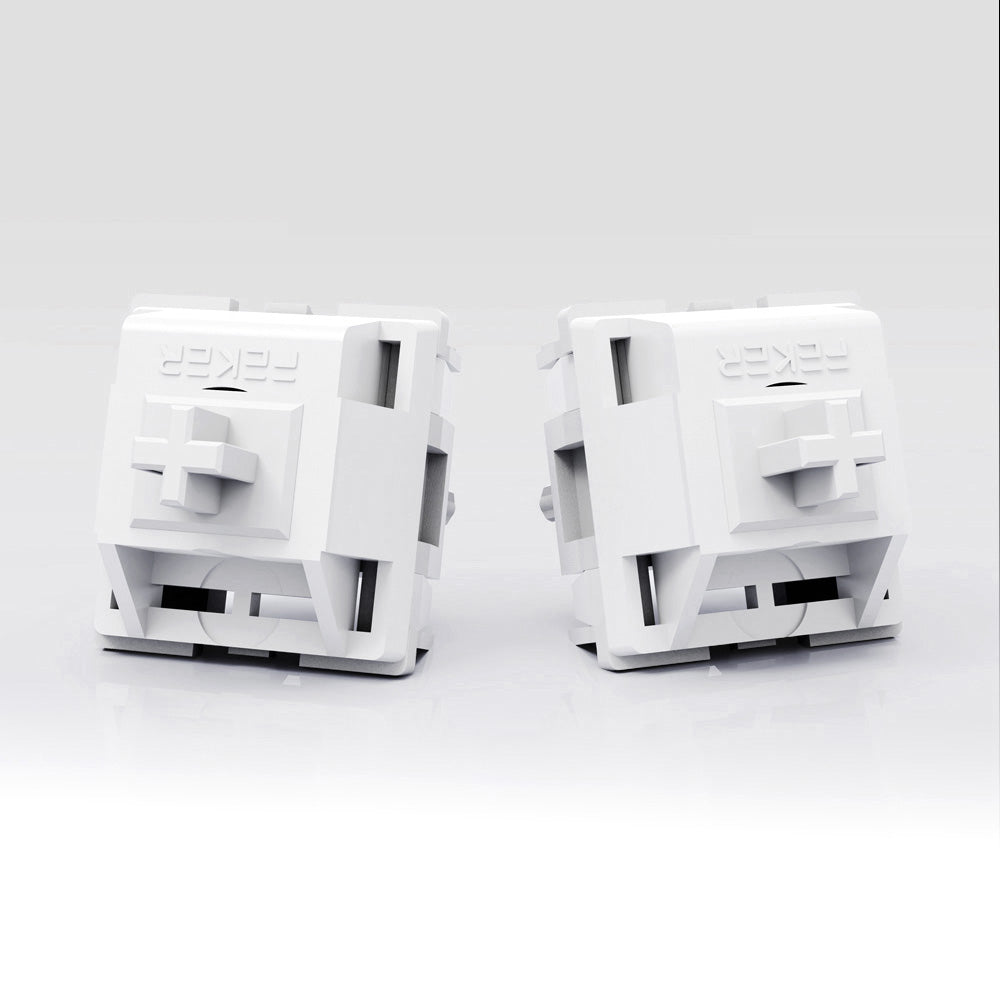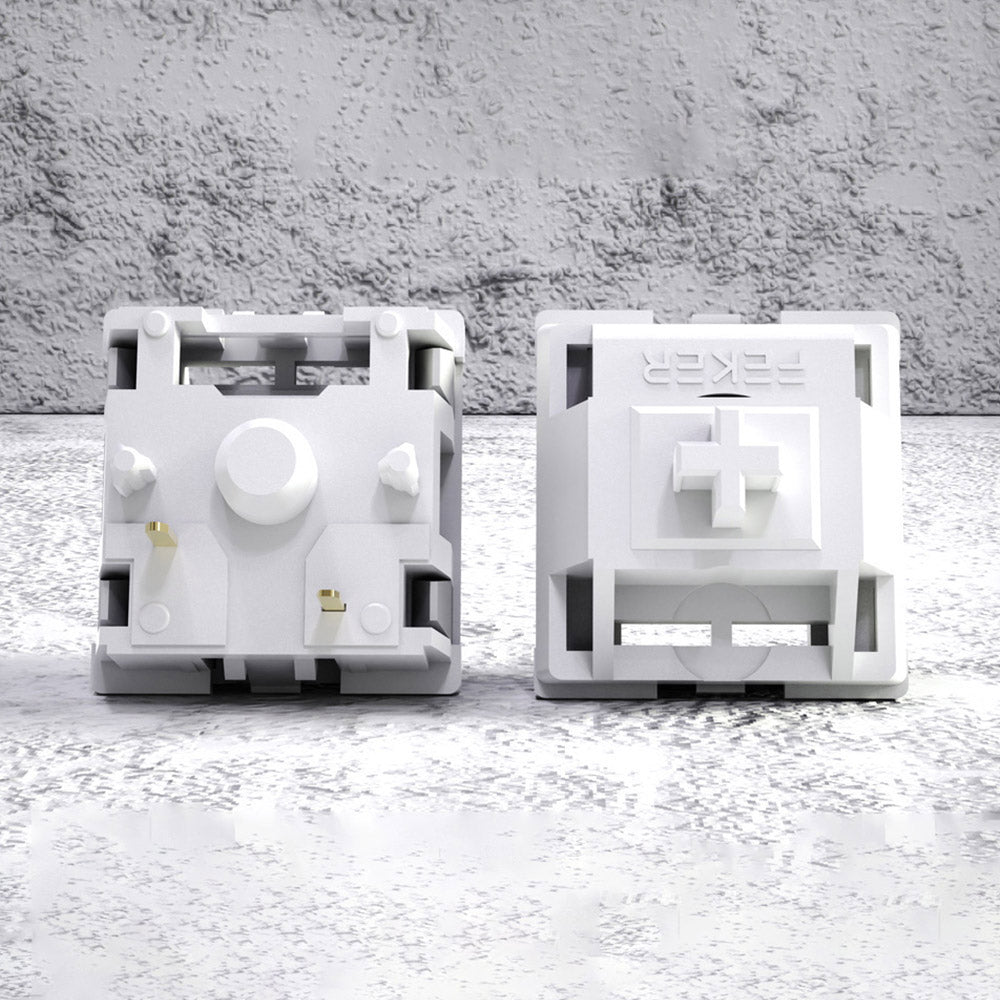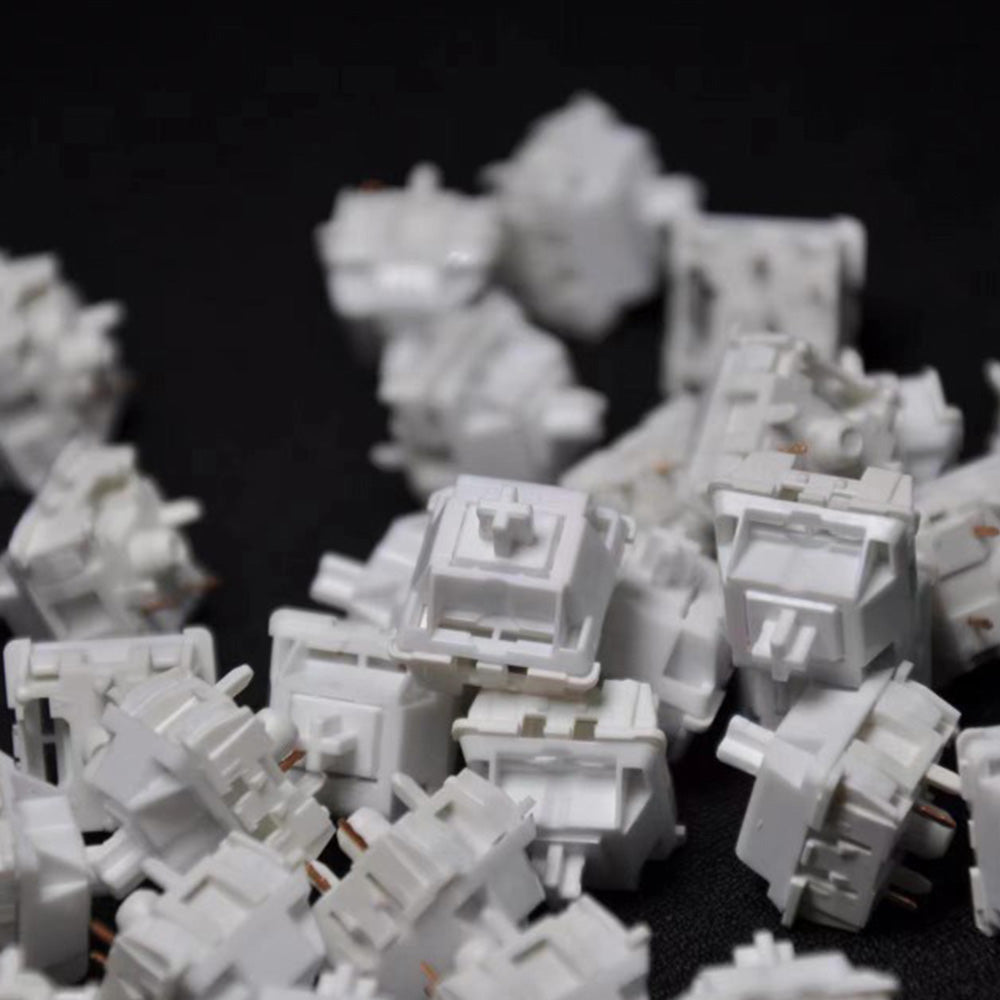 FEKER White Marble Linear Switches
Featuring a white marble design, the FEKER Linear Switch offers a sleek, modern look. This switch is perfect for those looking for a linear feel with superior performance.
The new upgrade, the HIFI sound effect optimizes user experience. No matter the task, you're sure to enjoy the warm, classic sound of Feker's White Marble Linear Switches.
Crafted with POM material, enhanced shaft core, rapid actuation, and feather-light touch, FEKER White Marble Linear Switches offer a superior experience.
Optimize the bottom contact area of the shaft core, and the sound is more HIFI. The design offers a smooth, responsive feel for a tactile typing experience. With enhanced sound quality, you can enjoy a consistent and reliable typing experience.
General

Brand: FEKER


Type: Mechanical Switch


Model: White Marble

Specification

Type: Linear


Initial Force: 30gf min


Operating Force: 42±3gf


Bottom Force: 47±5gf


Pre Travel: 2.0±0.3mm


Total Distance: 3.5±0.3mm


Spring Length: 20mm


Lifespan: 50 Millon

Weight & Size

Product Weight: 0.25kg


Package Weight: 0.25kg


Product Size(L x W x H): 1.4*1.4*1.7cm


Package Contents
100pcs x FEKER White Marble Switches