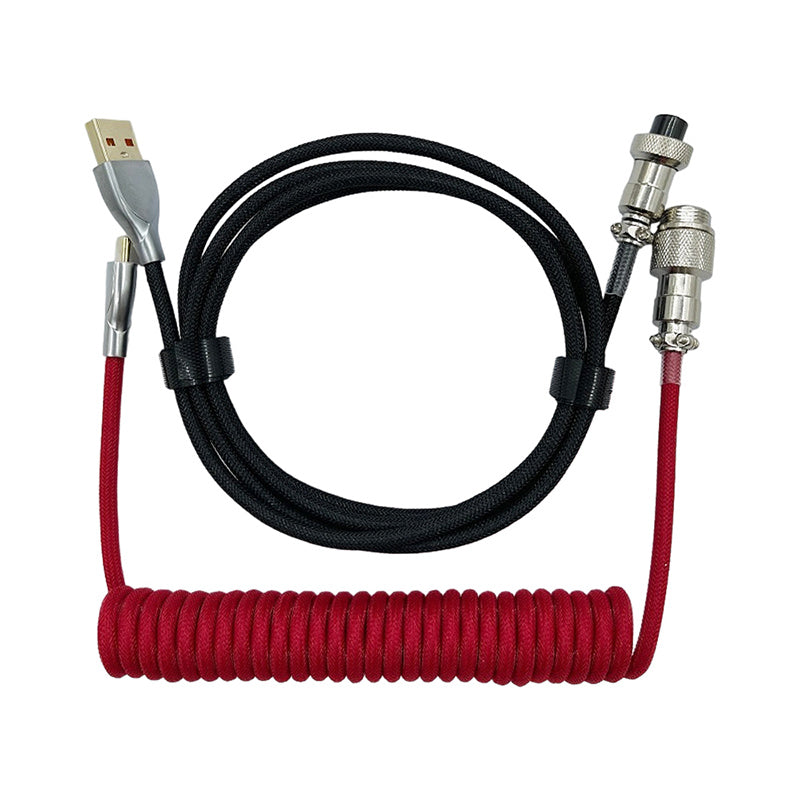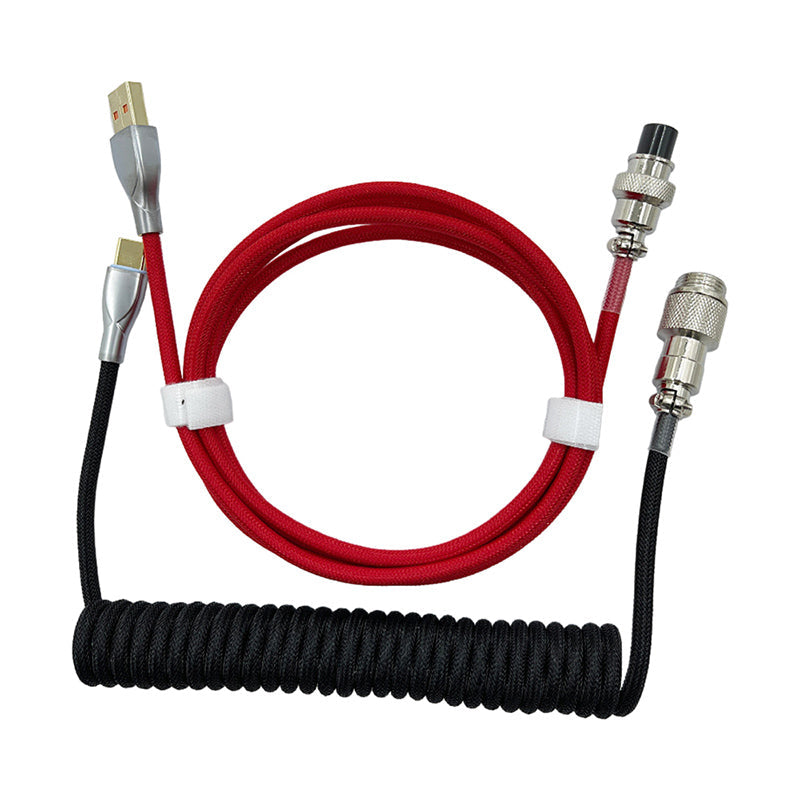 ACGAM Color Matching Custom Coiled Aviator Cable USB-C Black & Red
Choose your own bold style with this custom-coiled aviator cable. Featuring two color choices, this USB-C cable makes it easy to express yourself. Its colorful, coiled design ensures a reliable connection.
CUSTOM MIX CABLE FOR KEYBOARDS AND MORE
The custom color matching custom coiled aviator cable USB-C is designed to match your keyboard, no matter what type of setup you're working with. Choose from our different color options, it makes it easy for you to match your keyboard and top off your setup. Besides that, this cable features all you want and need Double-shielded USB 2.0 compliant, 61-gauge, 4-conductor, etc.

DURABLE AND FLEXIBLE
The custom MIX cable is durable and flexible due to the strict selection of the durable tech flex and PP double-sleeves raw materials. In another version, we adopt PU to protect the wires. The coiled design enables the cables easily to integrate into a wide range of spaces.

USB-C INTERFACE, USB 2.0/3.0 COMPATIBLE
For versatile connectivity, each one is equipped with a detachable aviator port to accommodate different connectors. Included in this run is a USB-C connector cable to fit modern boards. The Rainbow-C cable is designed with a Type-C aviator interface. On the USB-A end, the Rainbow-C cable is with a high-quality alloy connector so the cable stays firm and presents a neat form on your desktop.

NOTE:
Some keyboards may have narrow entry holes so the cable might not fit perfectly.
Please avoid over-stretching the cable given to the feature of the material, otherwise, the cable cannot be recovered.
General

Brand: ACGAM
Type: Coiled Type-C Cable
Model: Coiled Cable

Specification

Cable Outer Material: TPU
Connector Material: Custom high-quality metal
Connector: USB A to Type C(keyboard end)
Detachable connector: Aviator (4-pin)
Diameter of Cable: 5-6mm
Cable Length: 1.8M (coiled part not stretched)
Coiled part length: 155 cm (Stretched)
Compatibility: Smart Phone, Tablet, Mechanical Keyboard

Weight & Size

Product Weight: 0.12kg
Package Weight: 0.12kg
Package Size(L x W x H): 12*15cm

Package Contents

1 x Coiled Cable