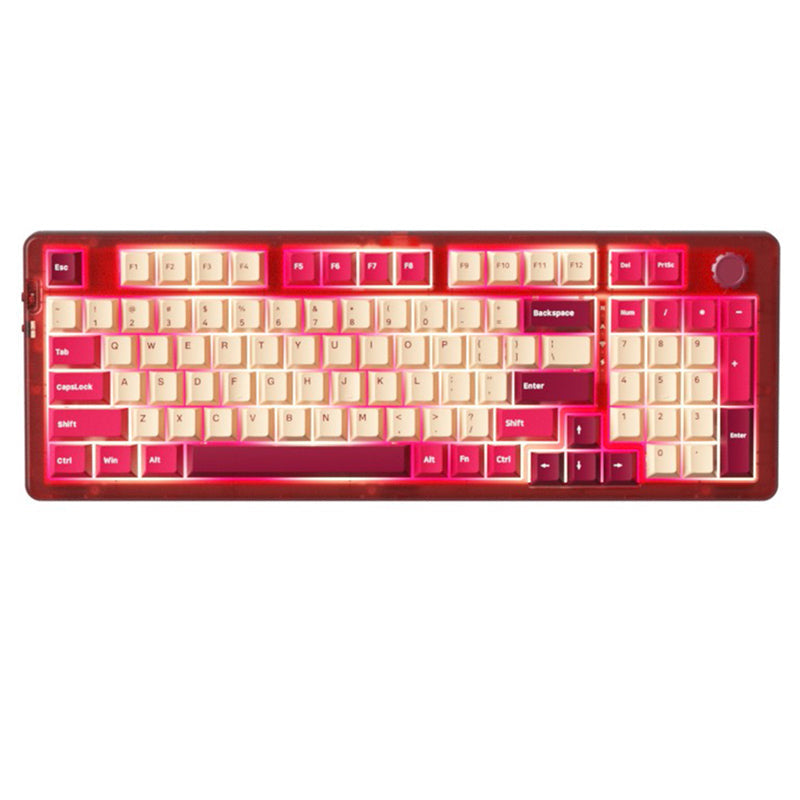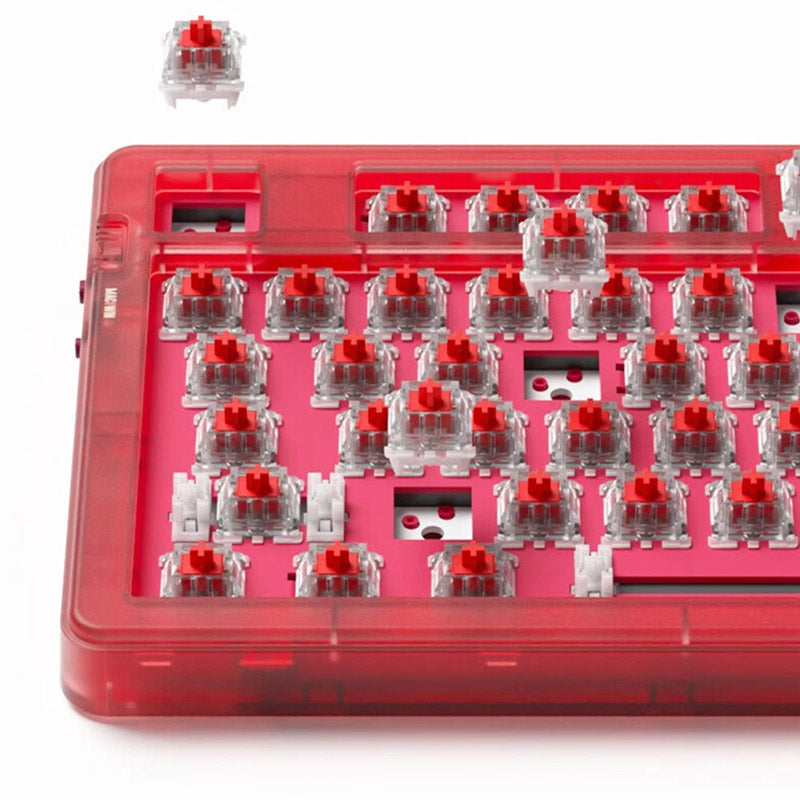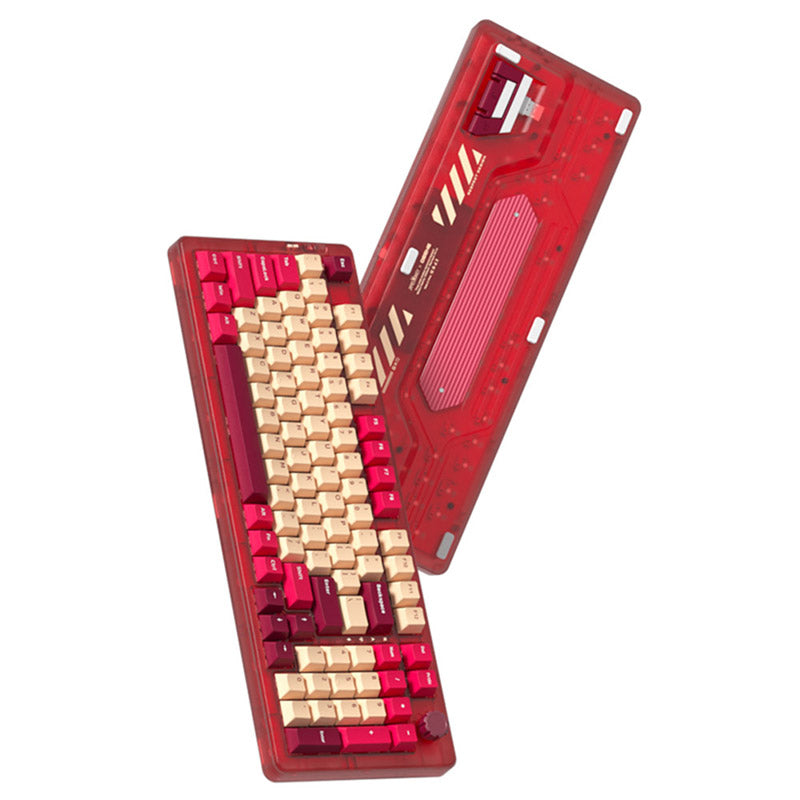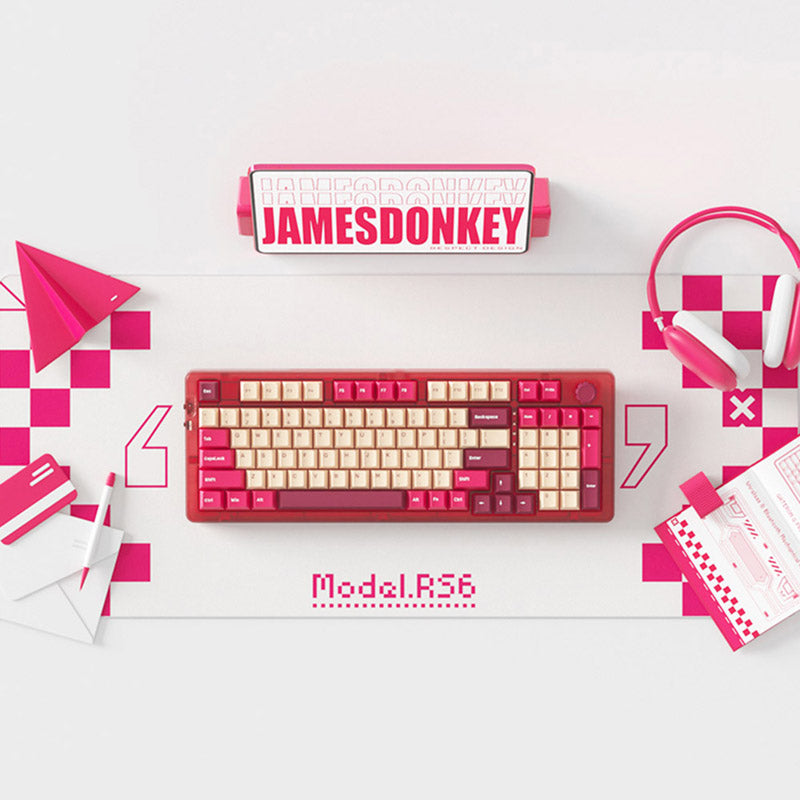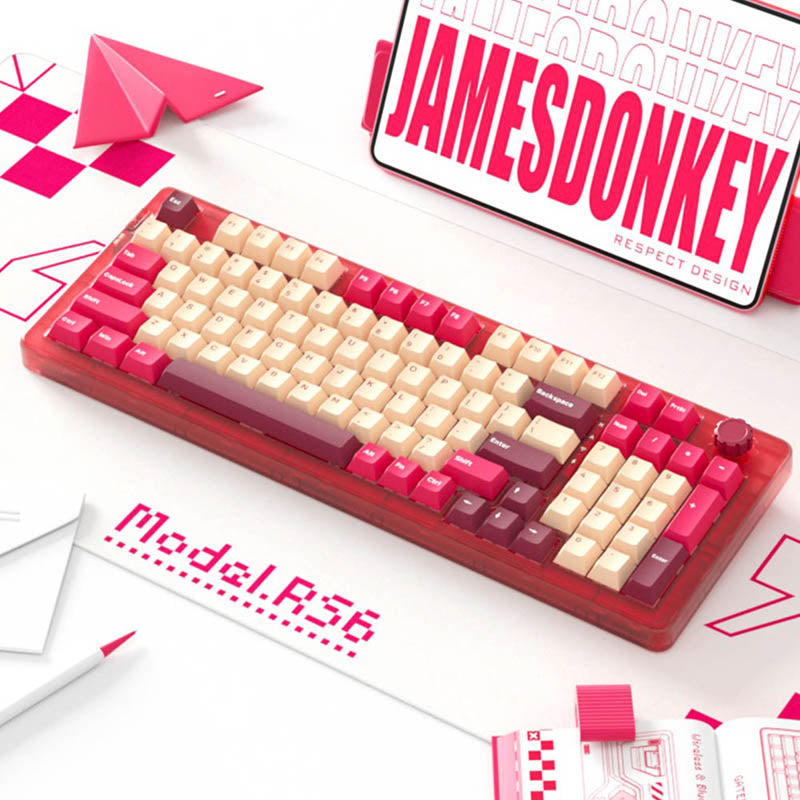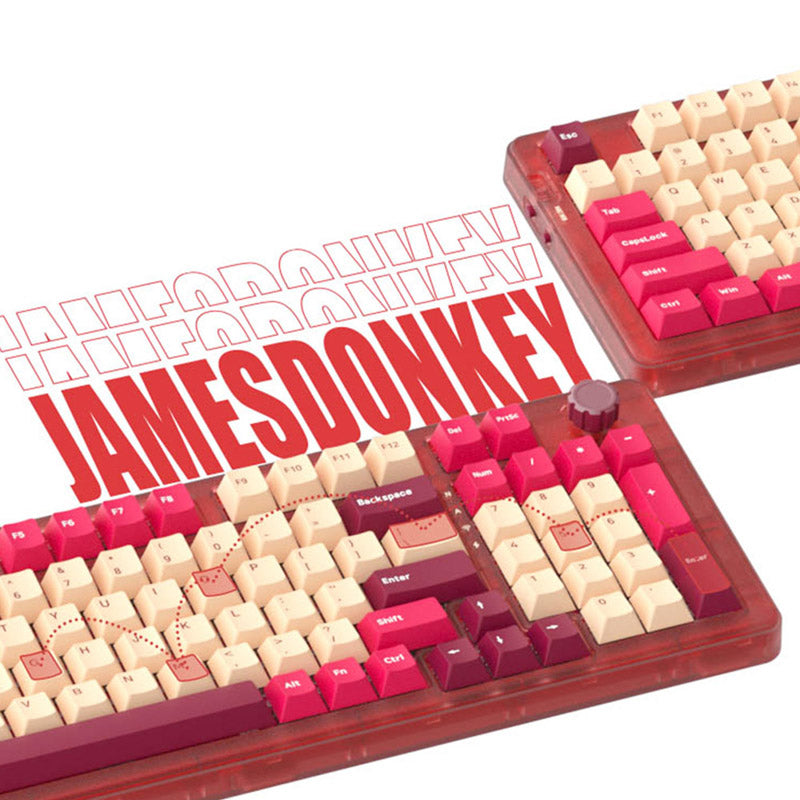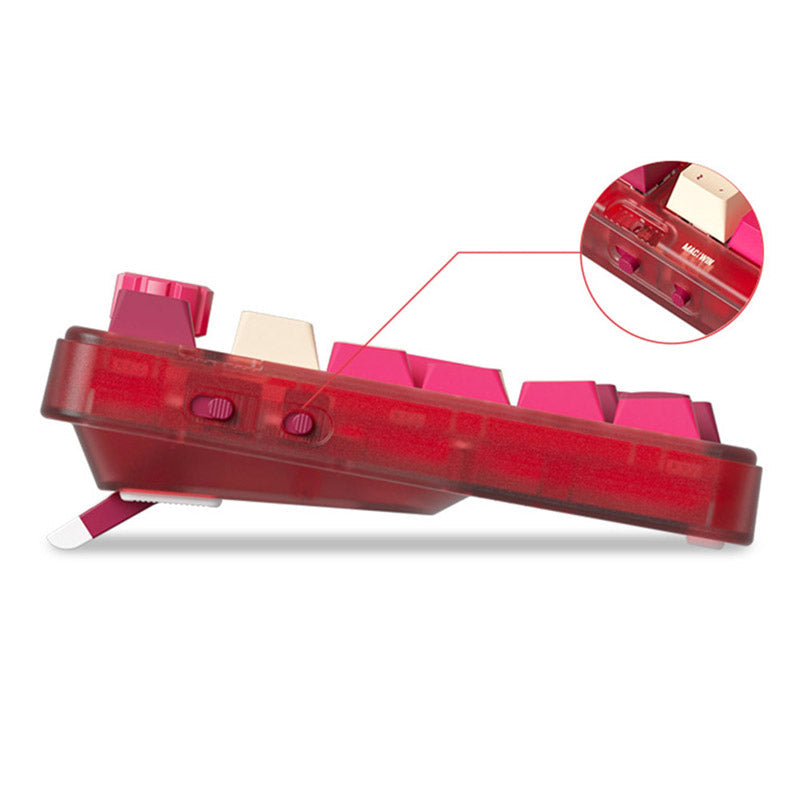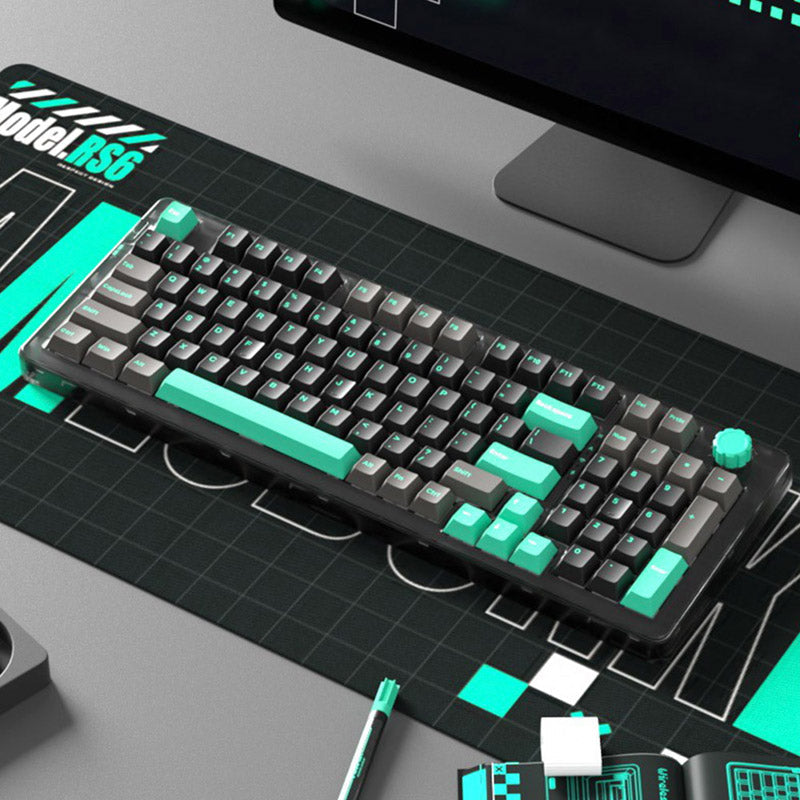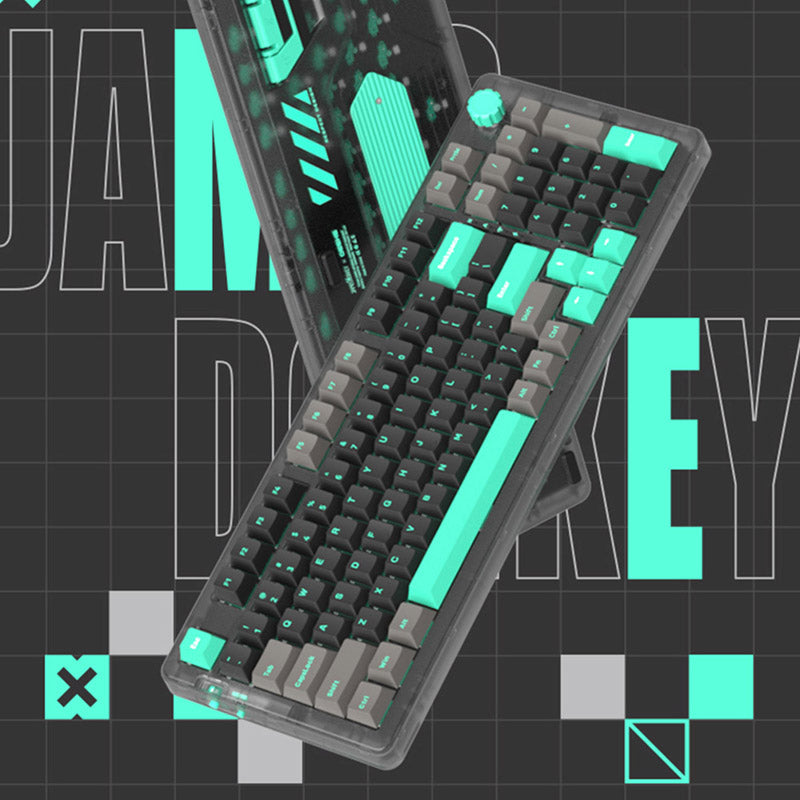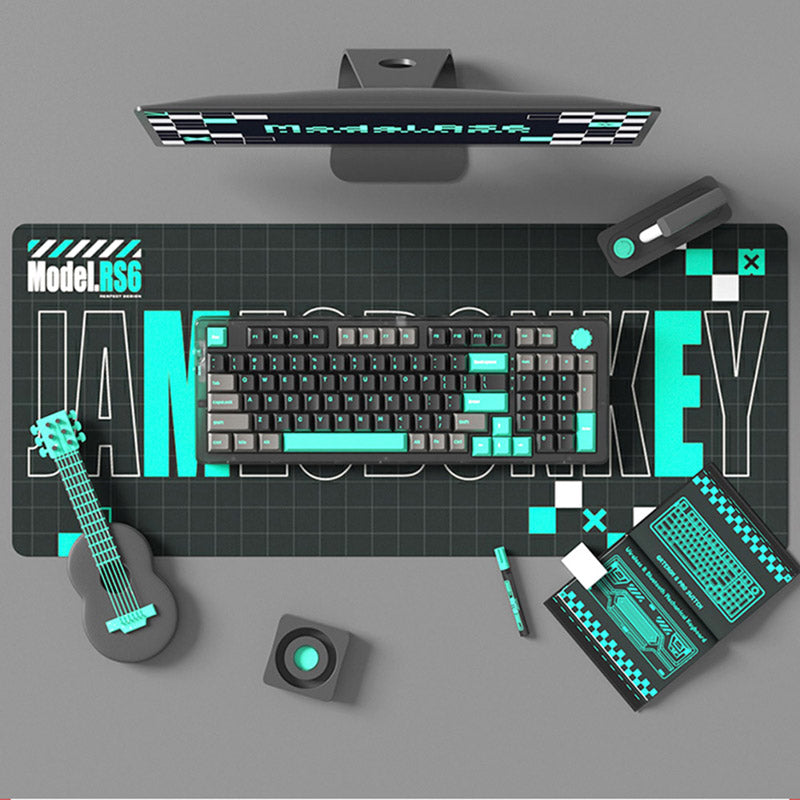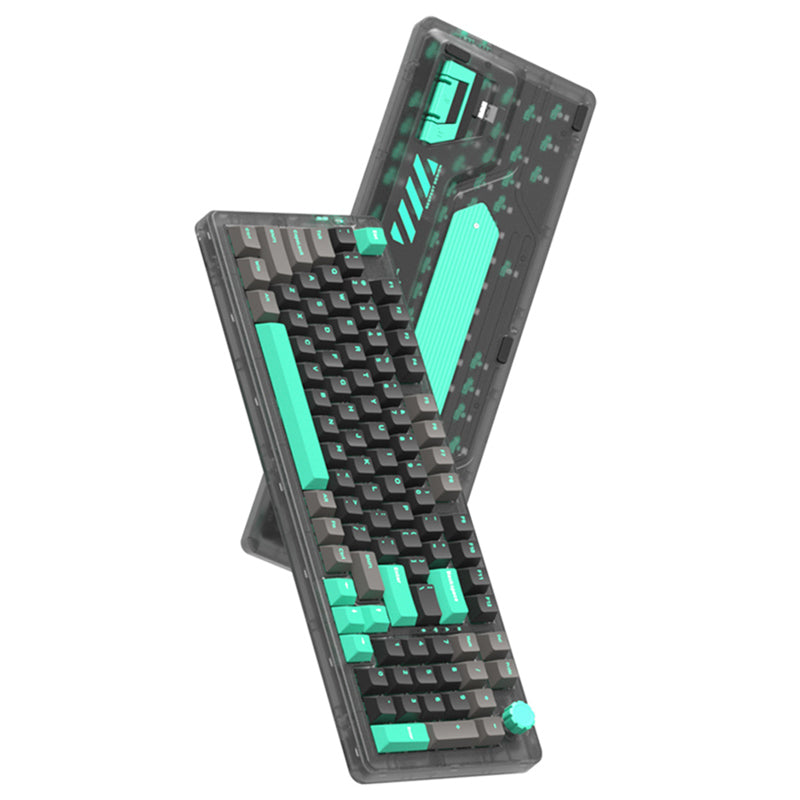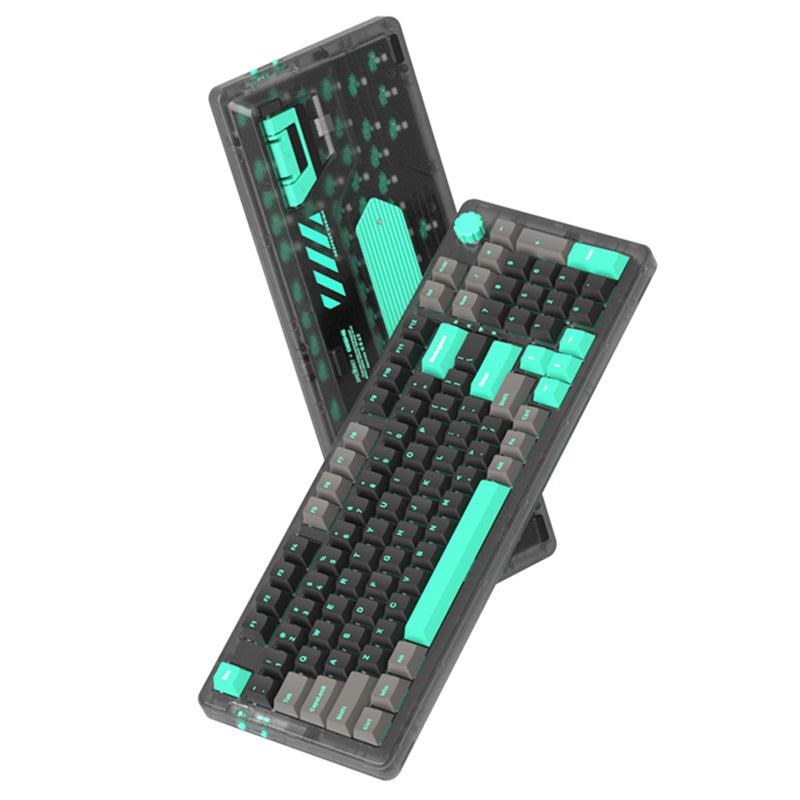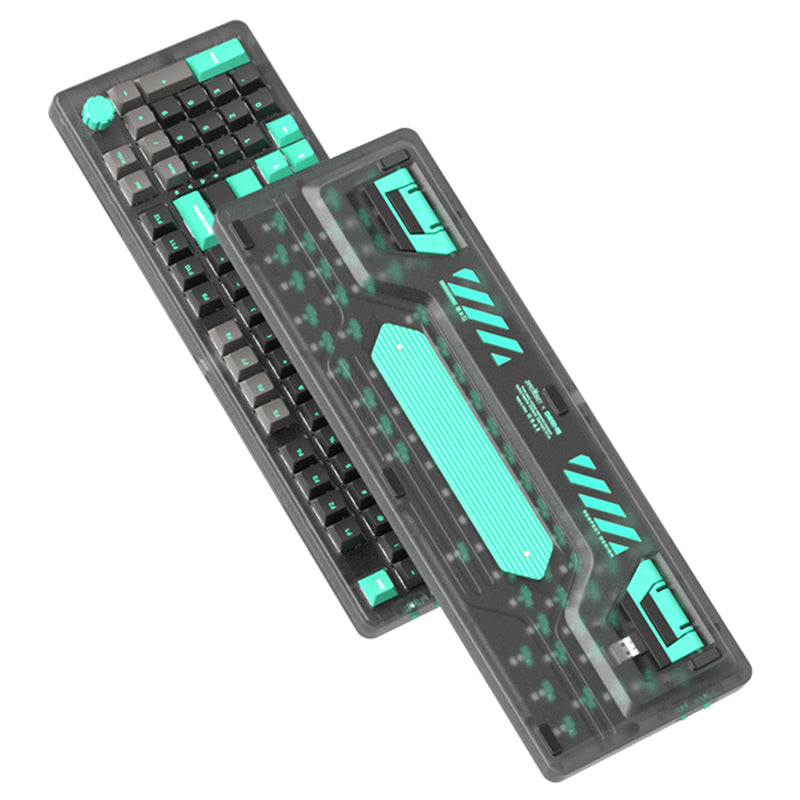 JAMESDONKEY RS6 Hot-Swappable Wireless Mechanical Keyboard
Switch Type:
Gateron G Pro Brown Tactile
Shockproof Gasket Pro Design
Based on the currently popular gasket-mounted structure design, JamesDonkey has further optimized its structure for a softer, and smoother experience. The RS6 Keyboard brings you the Gasket Pro design which ensures soft bounce and smoother typing.

EVA Sound-Absorbing Padded Structure
JamesDonkey RS6 Keyboard features EVA sound-absorbing cotton layer between the PCB board and the positioning plate. It effectively reduces the vibrations by absorbing the keystrokes and delivering softer acoustics and smoother typing.

Hot-Swappable Sockets
JamesDonkey RS6 Keyboard allows you to use your choice of mechanical switches. It features hot-swappable sockets supporting both 3-pin and 5-pin mechanical switches. The RS6 supports most switches out there.

Thriple-mode Connections
JamesDonkey RS6 Keyboard supports a wide range of devices with its three-mode connections. It supports high-speed wireless connectivity with a Wireless 2.4GHz connection, multi-device wireless connectivity with wireless Bluetooth V5.1 connections, and easy wired connectivity with USB Type-C detachable wired connectivity.

High-capacity Battery
JamesDonkey RS6 houses a 5000mAh high-capacity lithium-ion battery. It provides an extended battery life of up to 4 to 6 weeks with the backlight turned off.

With Multimedia Volume Knob
JamesDonkey RS6 consists of 96 keys comprising of function row, arrow keys, etc. There's also a multimedia volume knob that allows you easy volume adjustment anytime you want.
General

Brand:  JAMESDONKEY


Type: Mechanical Keyboard


Model: RS6

Specification

Layout: 96% / 96 Keys + 1 Knob

Connectivity: Triple modes 2.4G Wireless/Bluetooth/Wired


Systems: MacOS/Windows/iOS/Android

Structure: Shockproof Gasket Pro Design.

Programable: All Key

Material: PC+Metal


Plate Material:PC

Keycaps: Double-shot PBT Profile Keycaps

Anti-ghosting: Full-key

Battery Capacity: 5000mAh



Gateron G Pro Red Switches
Type: Linear 
Operating Force: 45±15gf
Pre Travel: 2.0±0.6mm  
Total Travel: 4.0mm 
Pre Lubed: Yes


Gateron G Pro Brown Switches
Type: Tactile 
Operating Force: 55±15gf
Pre Travel: 2.0±0.6mm  
Total Travel: 4.0mm 
Pre Lubed: Yes

Weight & Size

Product Weight: 1.2kg


Package Weight: 1.4kg


Product Size(L x W x H): 396*141.6*44.5mm

Package Contents

1 x Mechanical keyboard


1 x Type-C cable


1 x 2.4G dongle


1 x Switch Puller


1 x Keycaps Puller


1 x User Manual