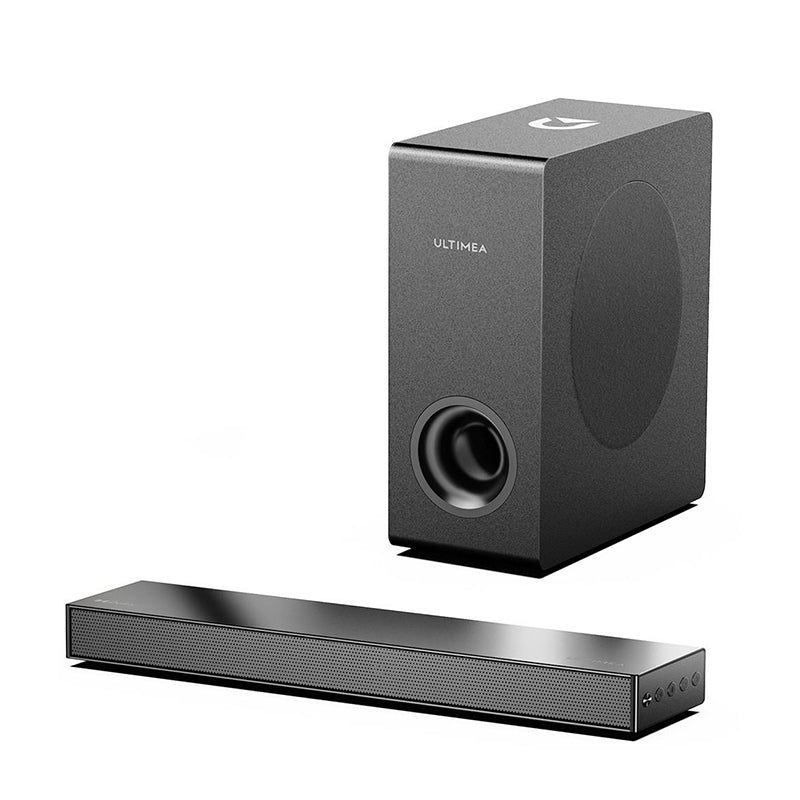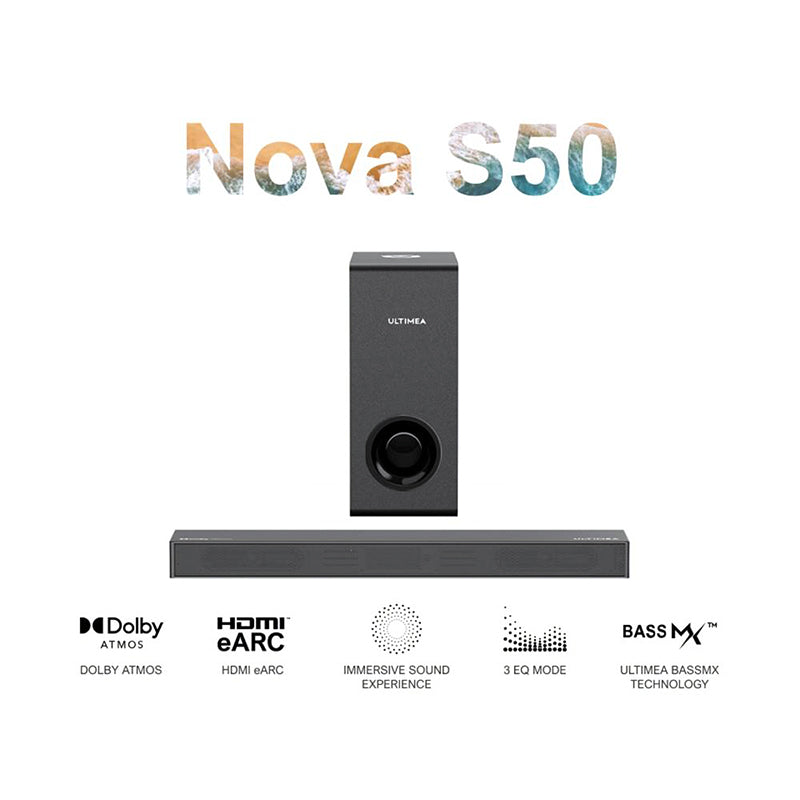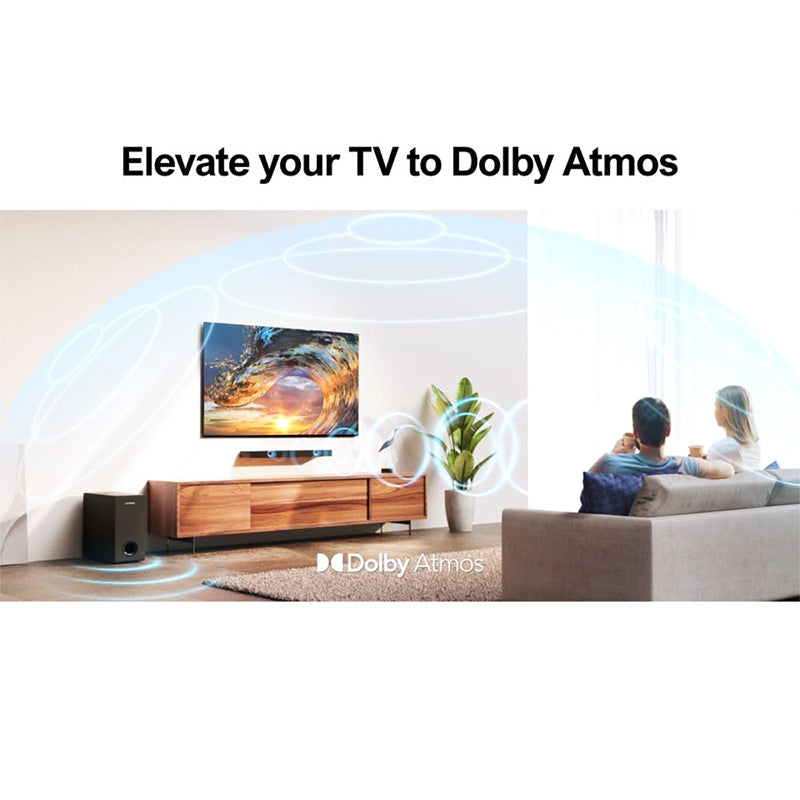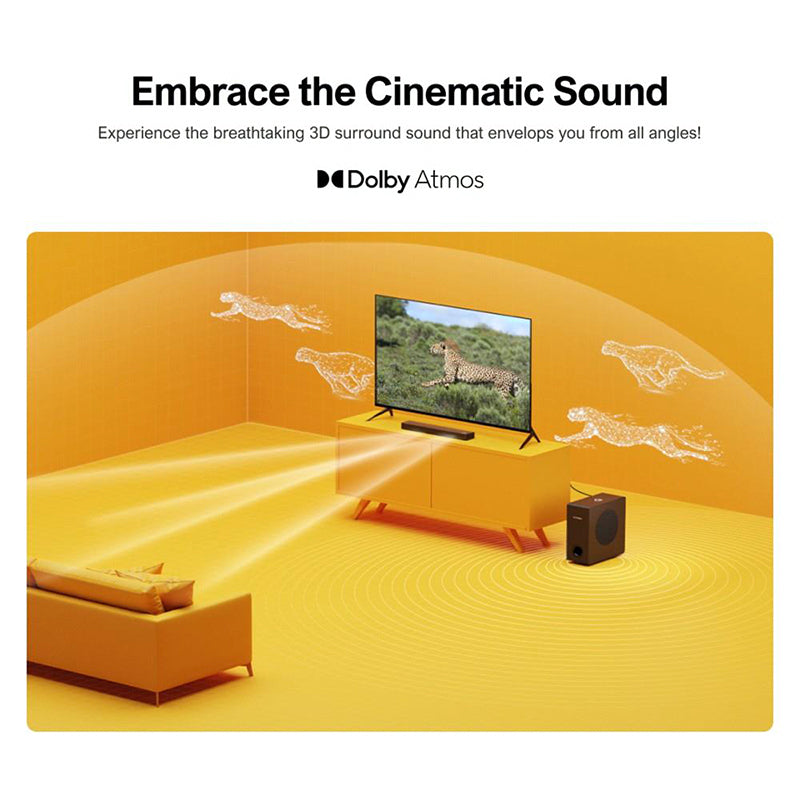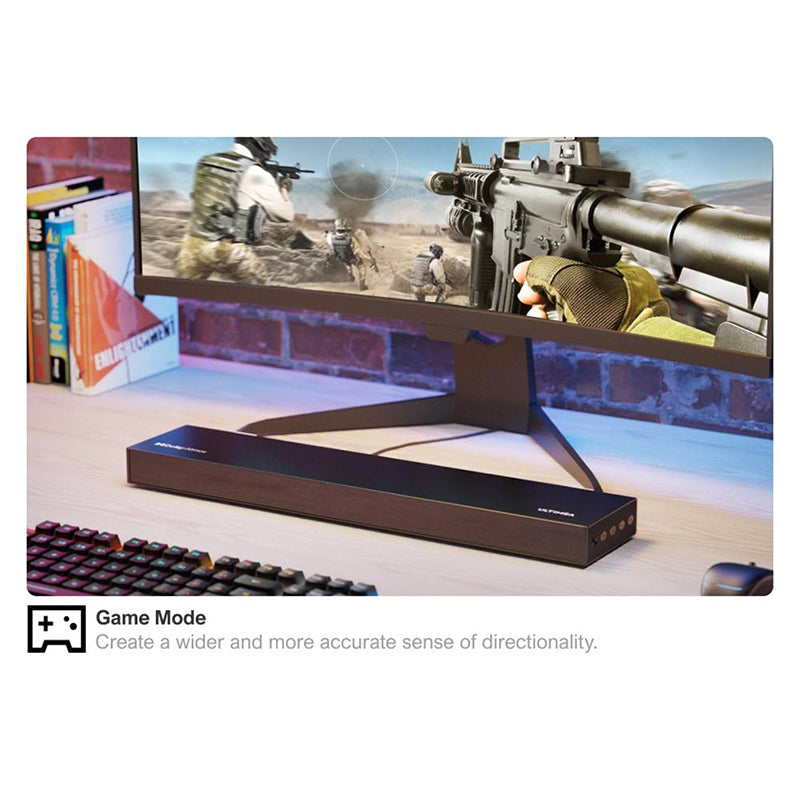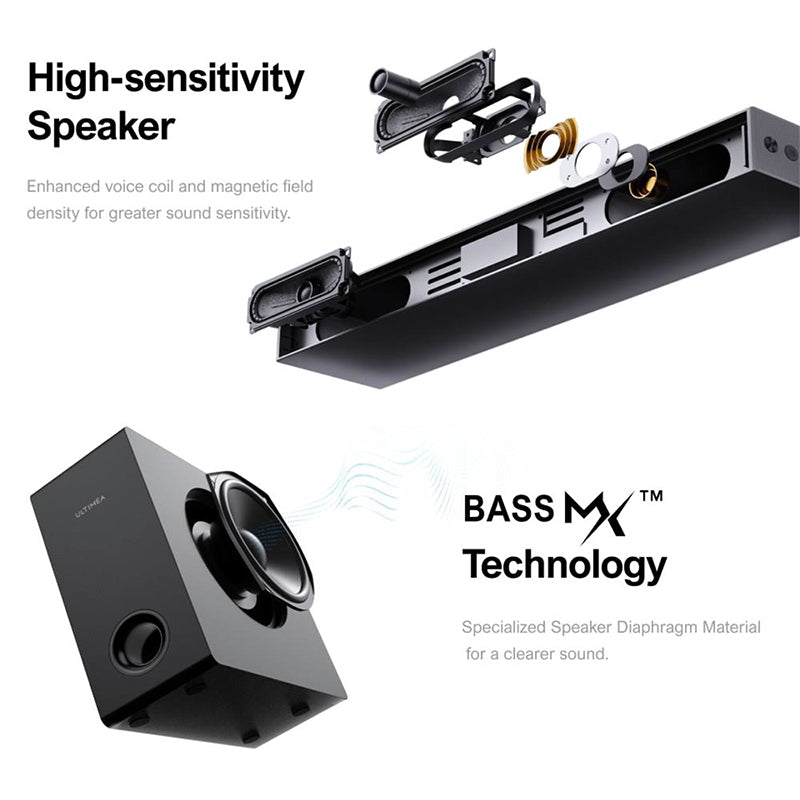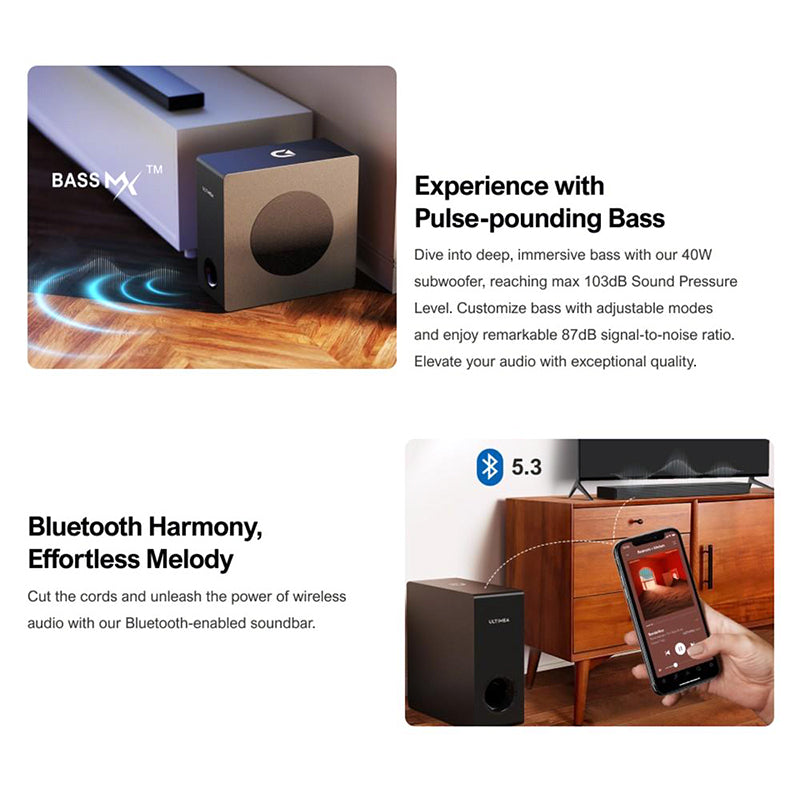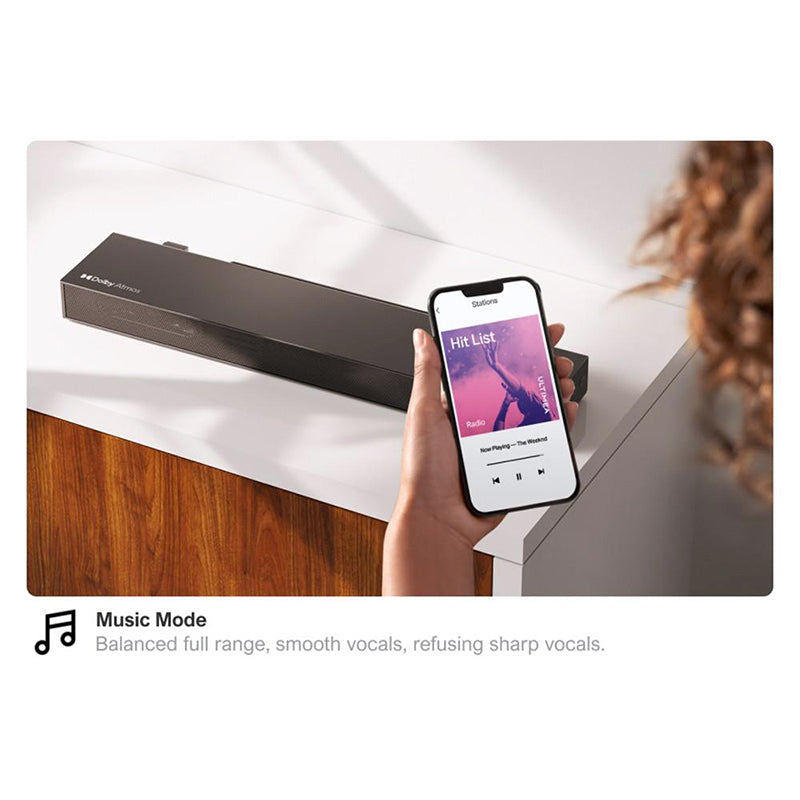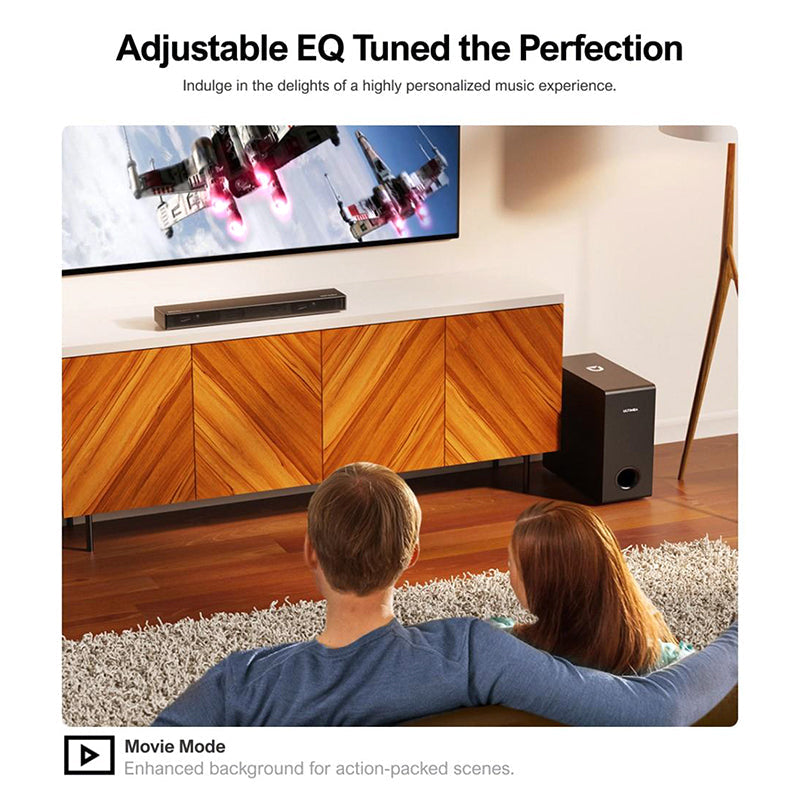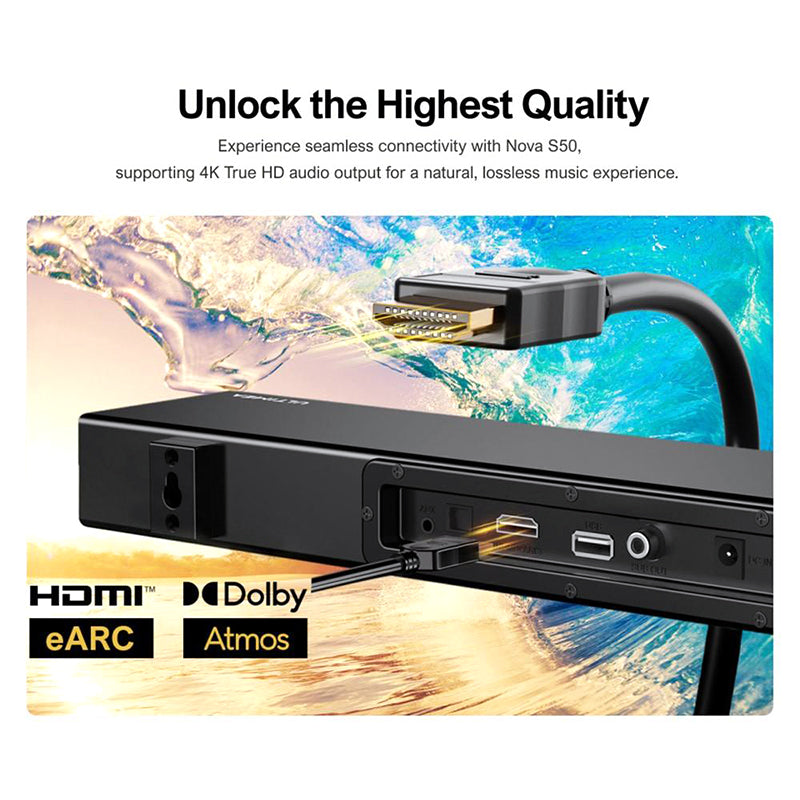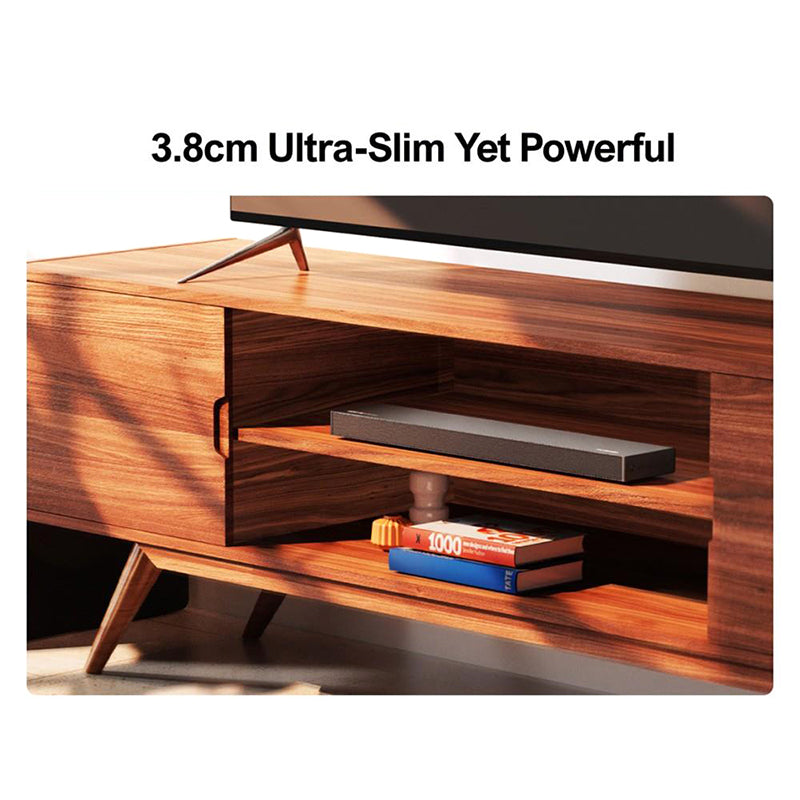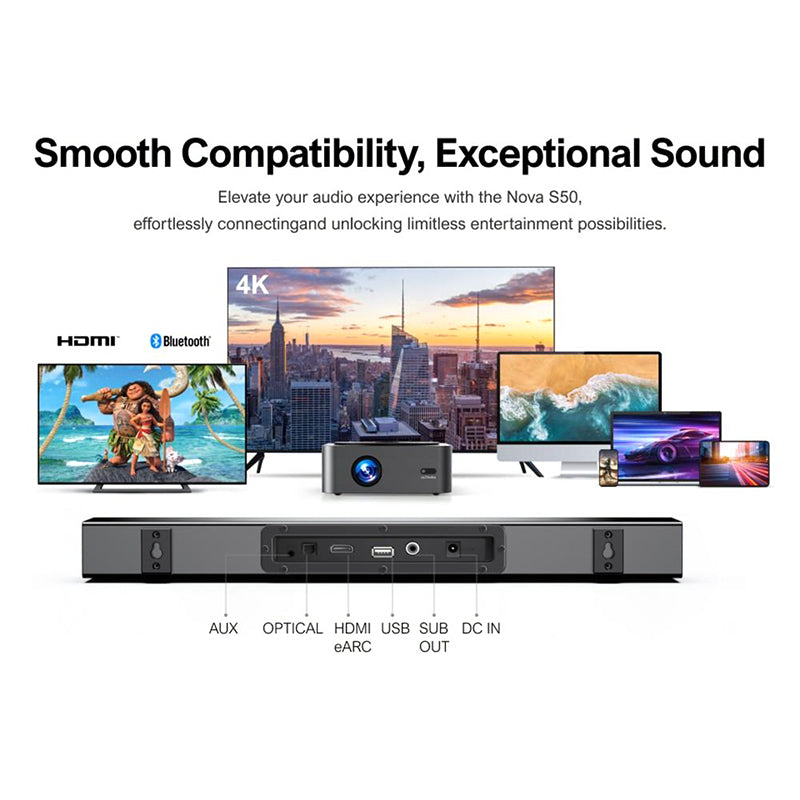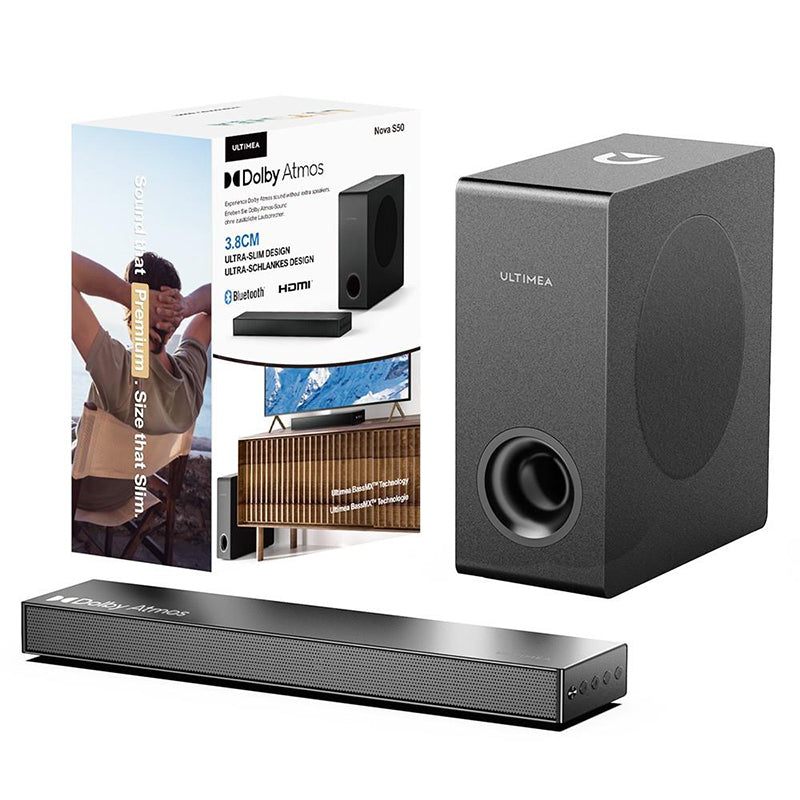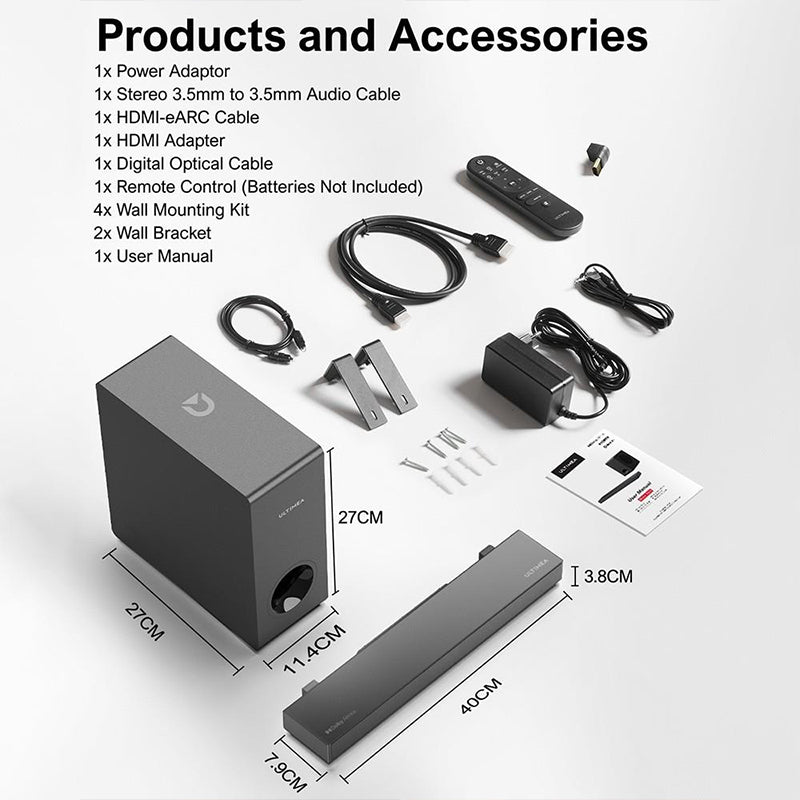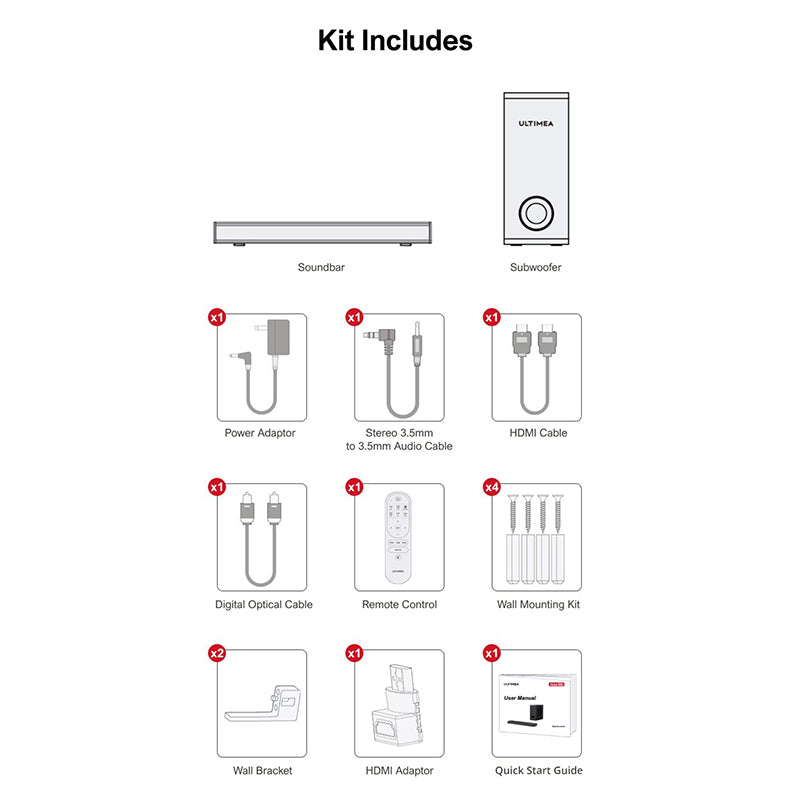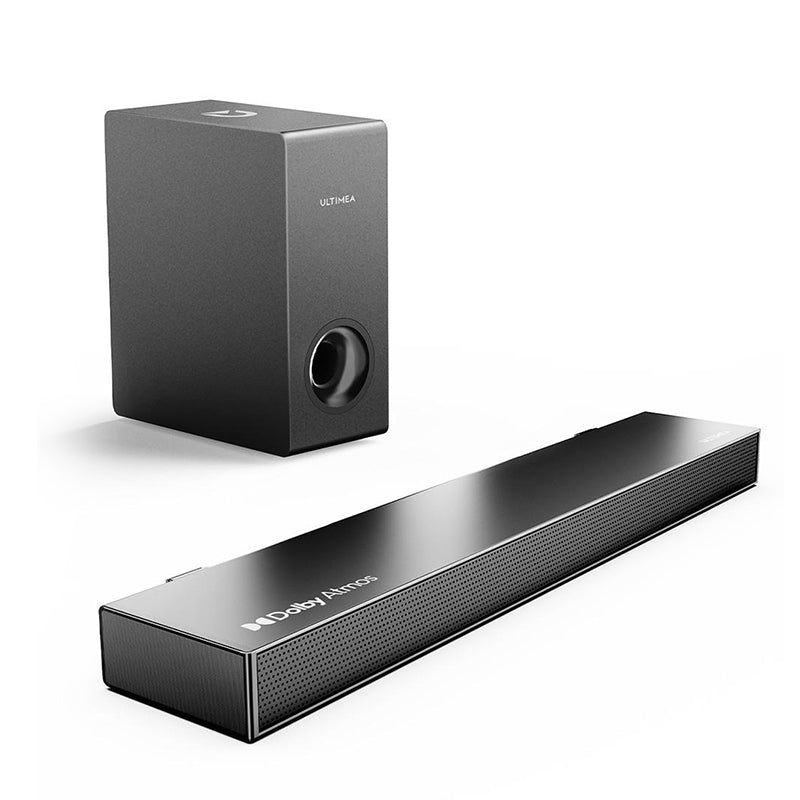 Ultimea Nova S50 Soundbar Dolby Atmos 2.1 Channel UK Version
Experience the immersive sound of the Ultimea Nova S50 Soundbar Dolby Atmos 2.1 Channel. With a 2.1-channel system and Dolby Atmos, you'll get realistic, powerful audio with deep bass. This soundbar is designed for easy setup and use, so you can enjoy crystal-clear audio with minimal effort.
Embrace the Cinematic Sound
Dive into the 3D surround sound and be on the scene. Experience immersive audio with the Ultimea Nova S50 Soundbar Dolby Atmos 2.1 Channel, designed to bring your home entertainment to life.

Better Sound Effect with Your Favourite EQ Mode
Indulge in the delights of a highly personalized music experience. Enjoy the unmatched audio quality of a customized musical masterpiece.

Unlock the Highest Quality
Experience seamless connectivity with Nova S50, supporting 4K TrueHD audio output for a natural, lossless music experience. Enjoy dynamic audio in its purest form with 4K TrueHD audio output for a crystal-clear, detailed listening experience.

Experience with Pulse-pounding Bass
Sink into powerful sound with a 40W subwoofer that peaks at 103dB Sound Pressure Level. Change up the bass with adjustable modes and benefit from a ≥87dB signal-to-noise ratio. Listen to outstanding audio with unparalleled quality.

Bluetooth Harmony, Effortless Melody
Eliminate the need for cables with the Bluetooth capability of our soundbar, freeing you to experience the full power of wireless audio.

Smooth Compatibility, Exceptional Sound
Experience hassle-free connectivity with the Nova S50 and benefit from its exceptional sound quality.
General
Brand: Ultimea
Type: Soundbar
Model: Nova S50
Color: Black
Specification
Speaker Channels: 2.1
Total Number of Speakers: 3
Drivers: Two 1.2'' x 3.8'' Soundbar Speakers, 5.25'' Subwoofer Speaker
Remote Control Type: IR Signal
Listening Modes (EQ): Movie, Music, Game
Frequency Range: 48Hz -18kHz
Max Sound Pressure Level: >103dB
Signal-to-Noise Ratio: >87dB
Distortion: <1%
eARC: ×1
Optical: ×1
AUX: ×1
USB: ×1
Bluetooth: 5.3
Subwoofer: ×1
Power Supply: AV 110~240V, ~50/60HZ
Weight & Size
Product Weight: 3.3kg
Package Weight: 4.2kg
Package Size(L x W x H): 33 x 43 x 19cm
Package Contents
1 x Soundbar
1 x Subwoofer
1 x Power Adapter
1 x Stereo 3.5mm to 3.5mm Audio Cable
1 x HDMI Cable
1 x Digital Optical Cable
1 x Remote Control
4 x Wall Mounting Kit
2 x Wall Bracket
1 x HDMI Adaptor
1 x Quick Start Guide