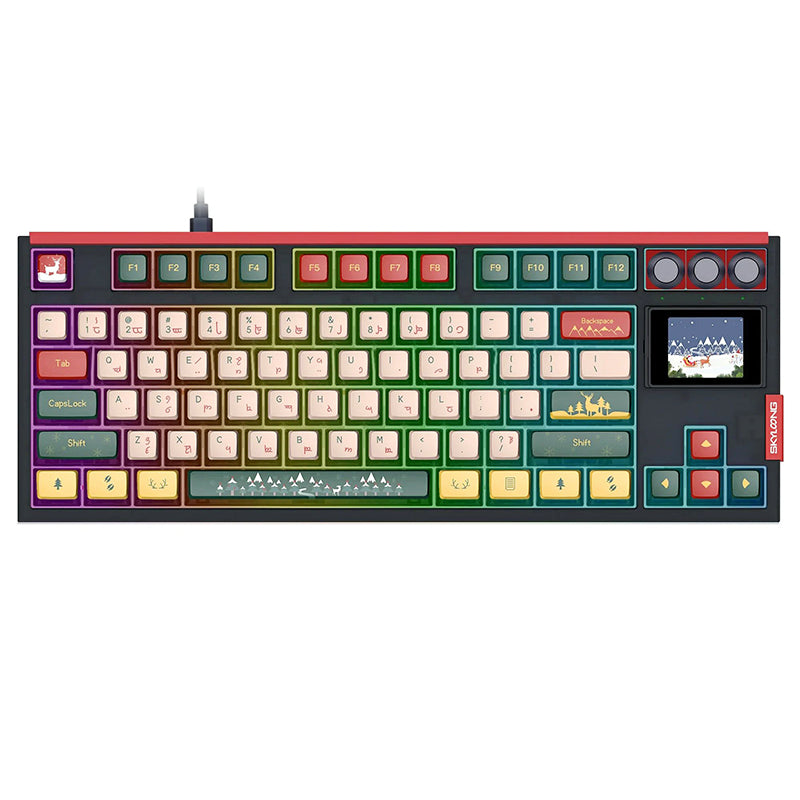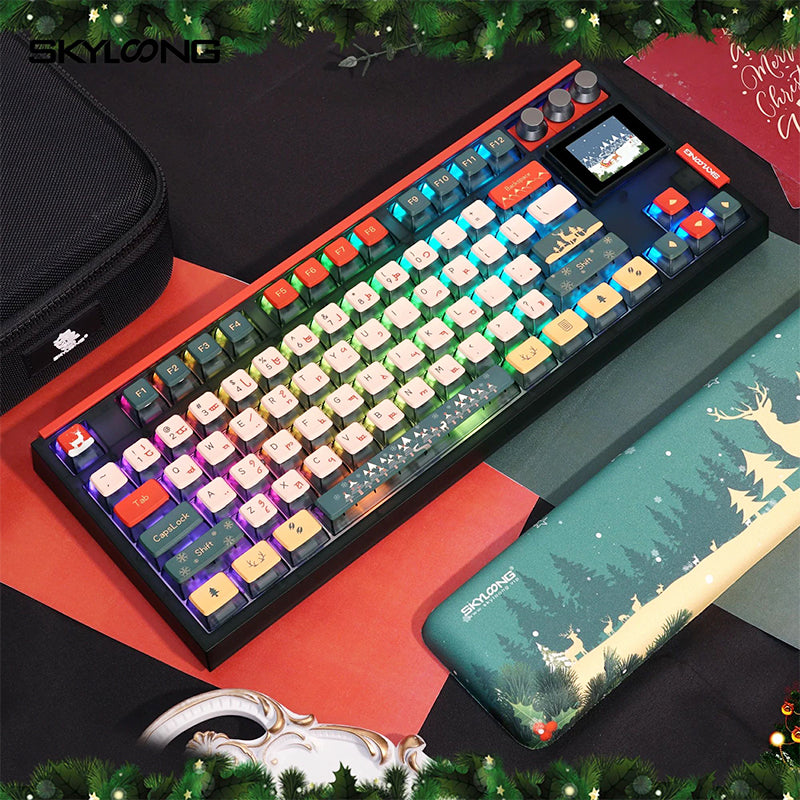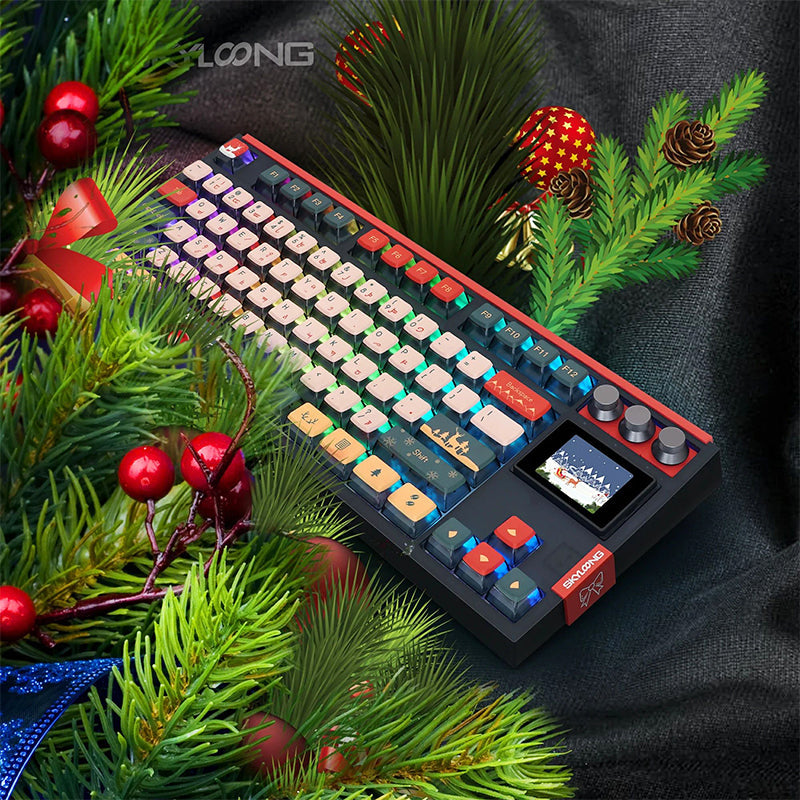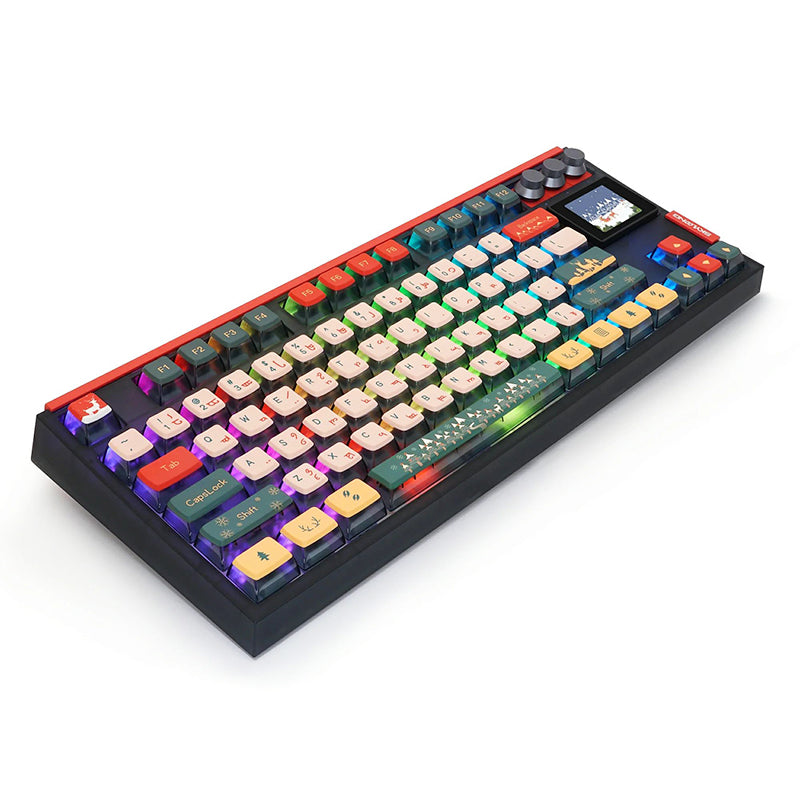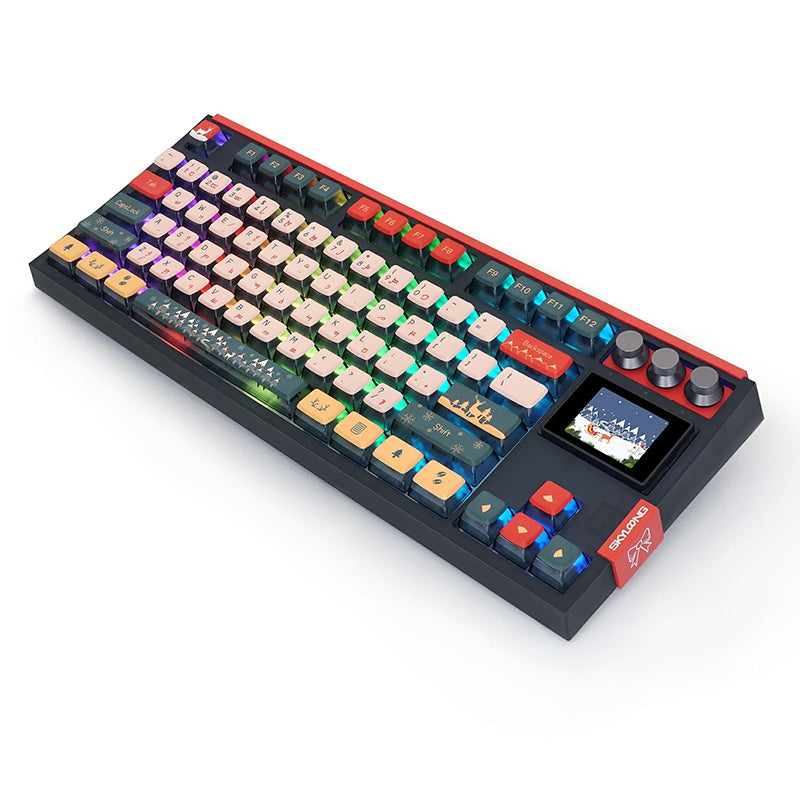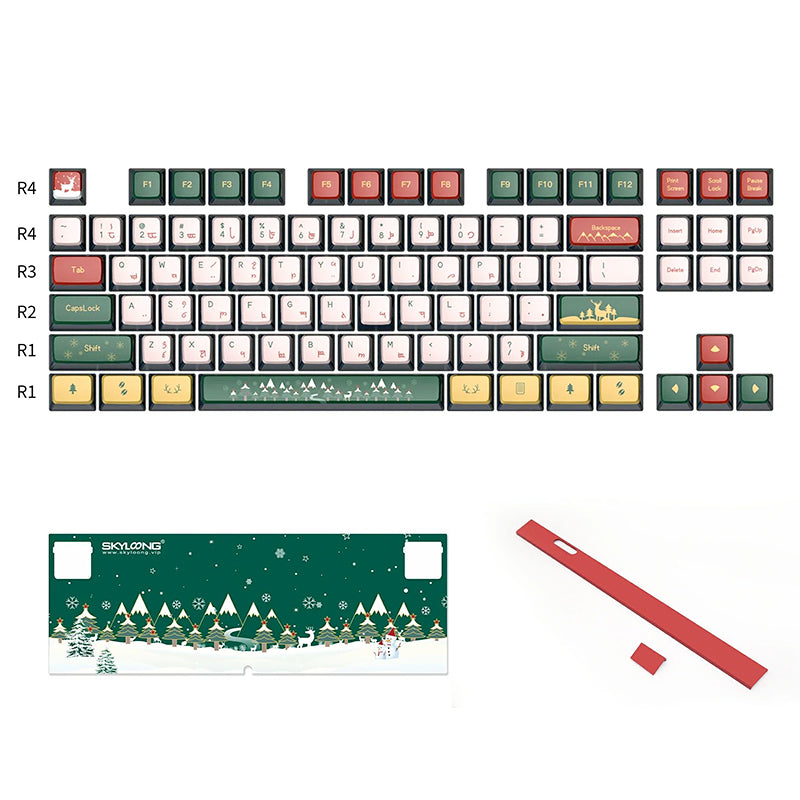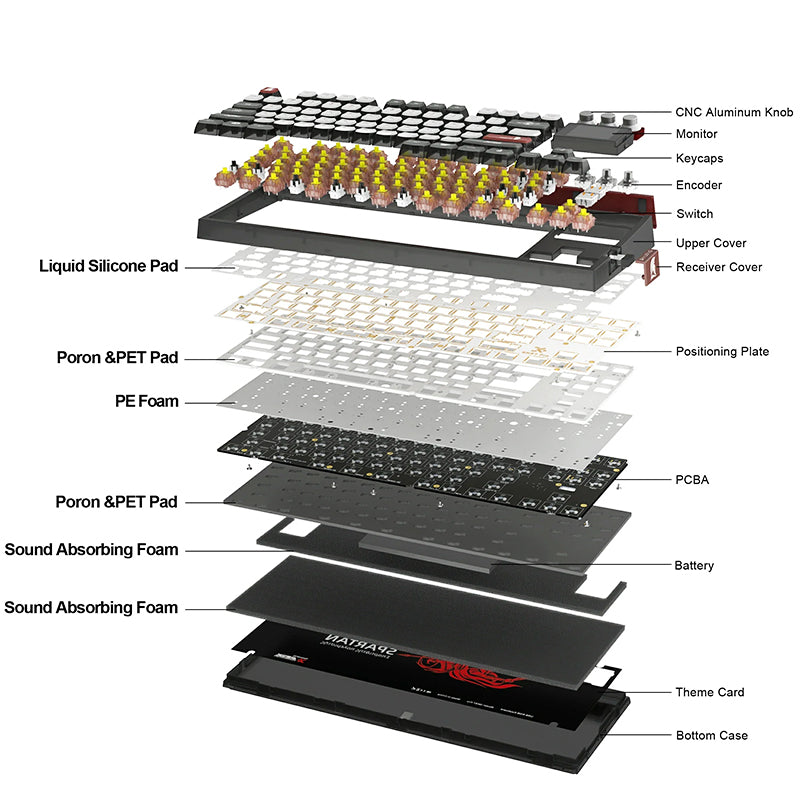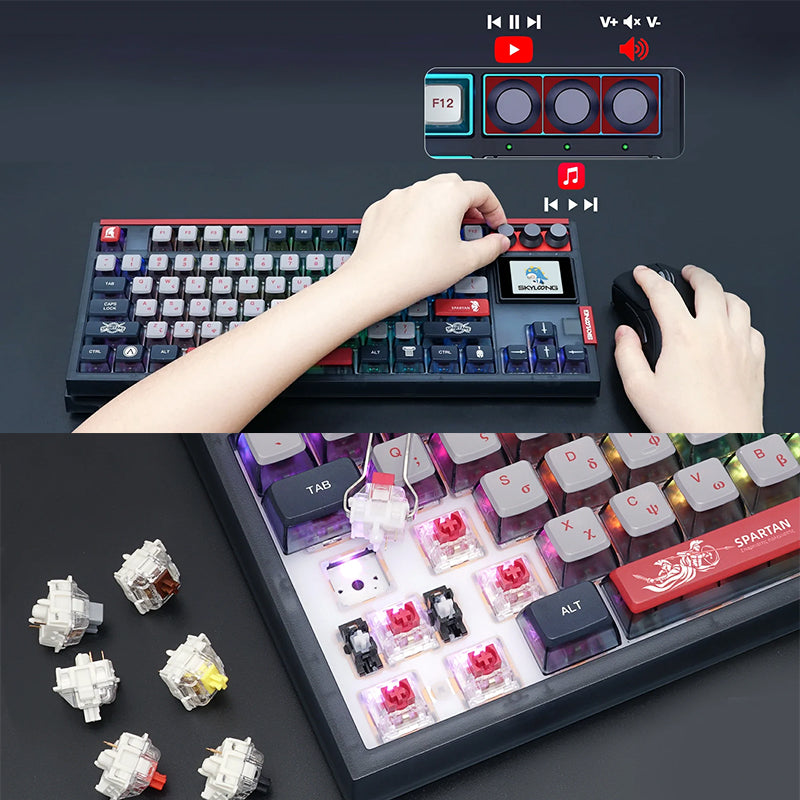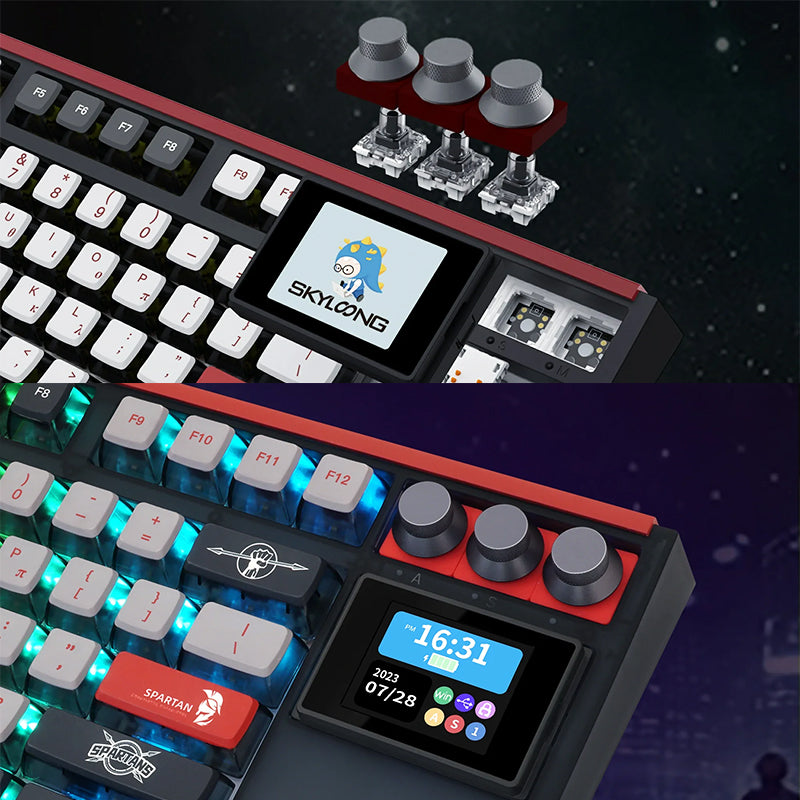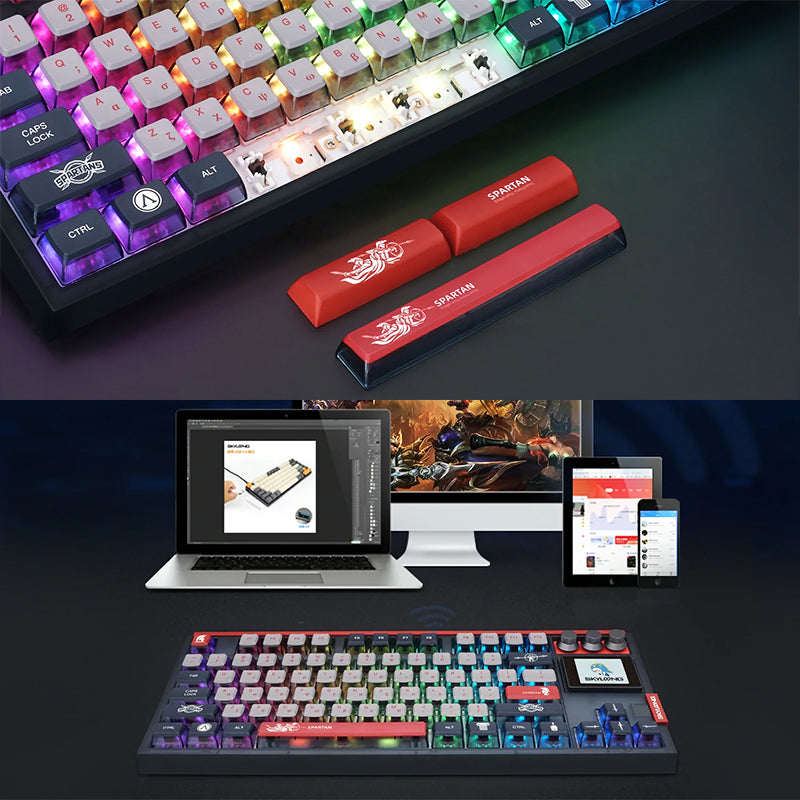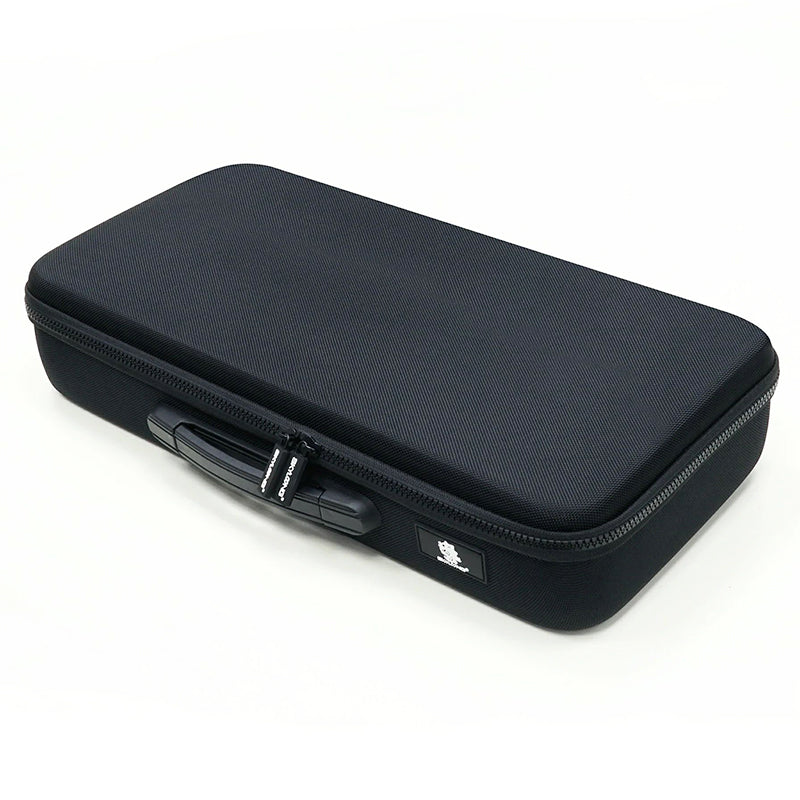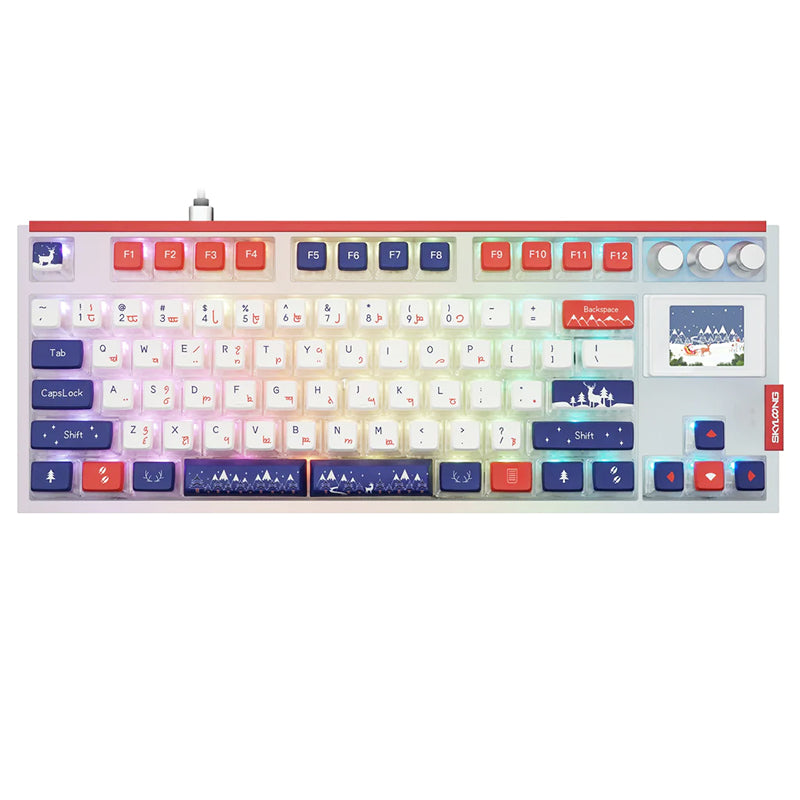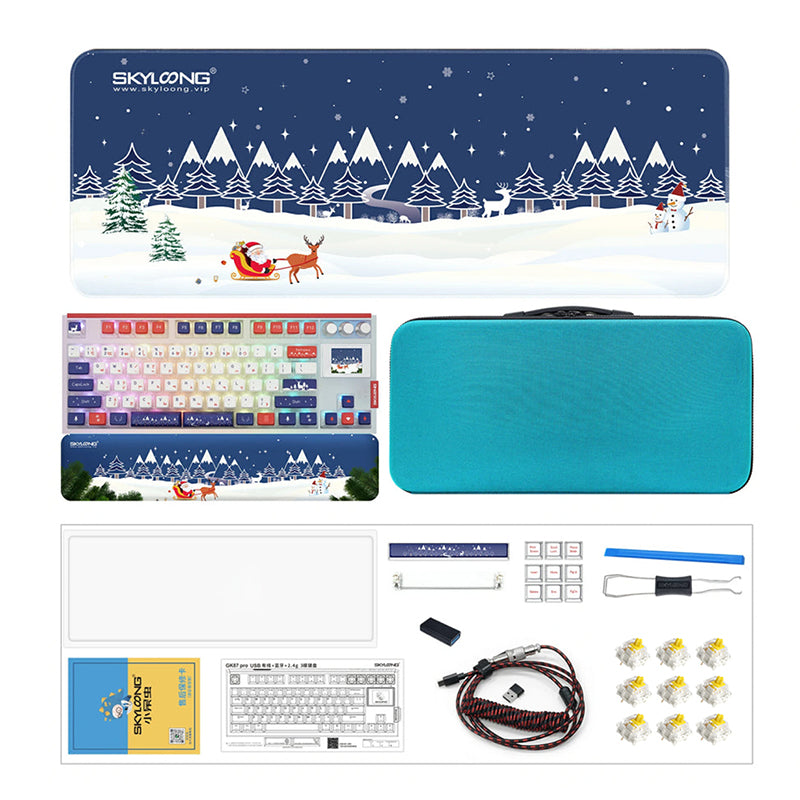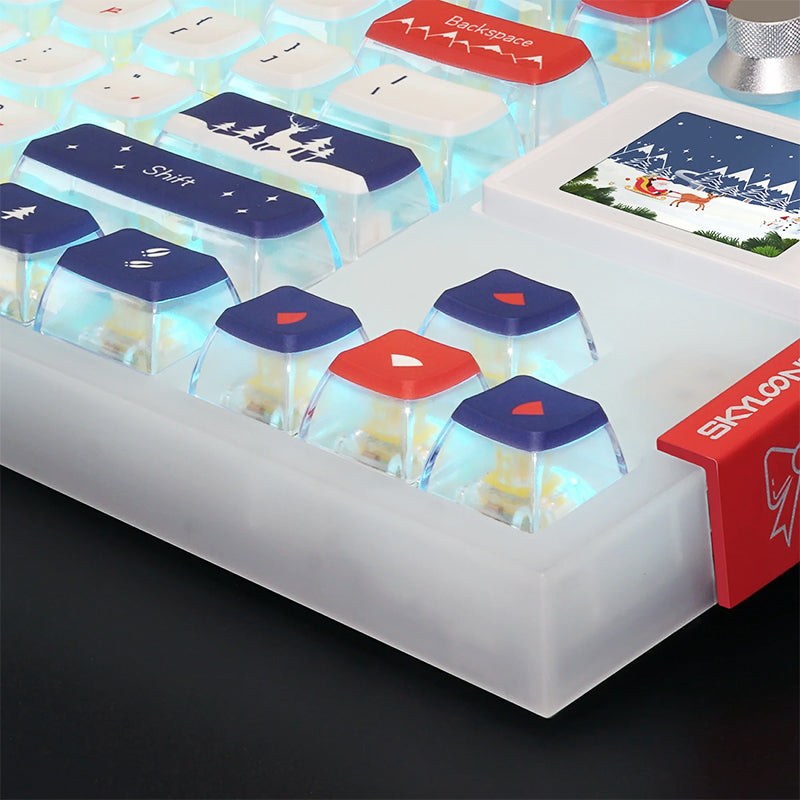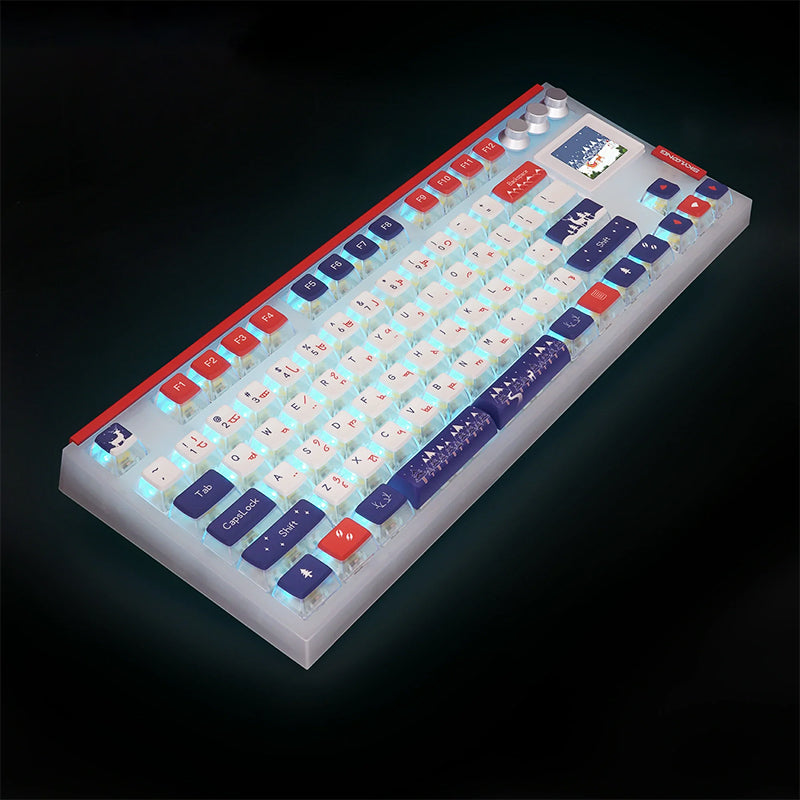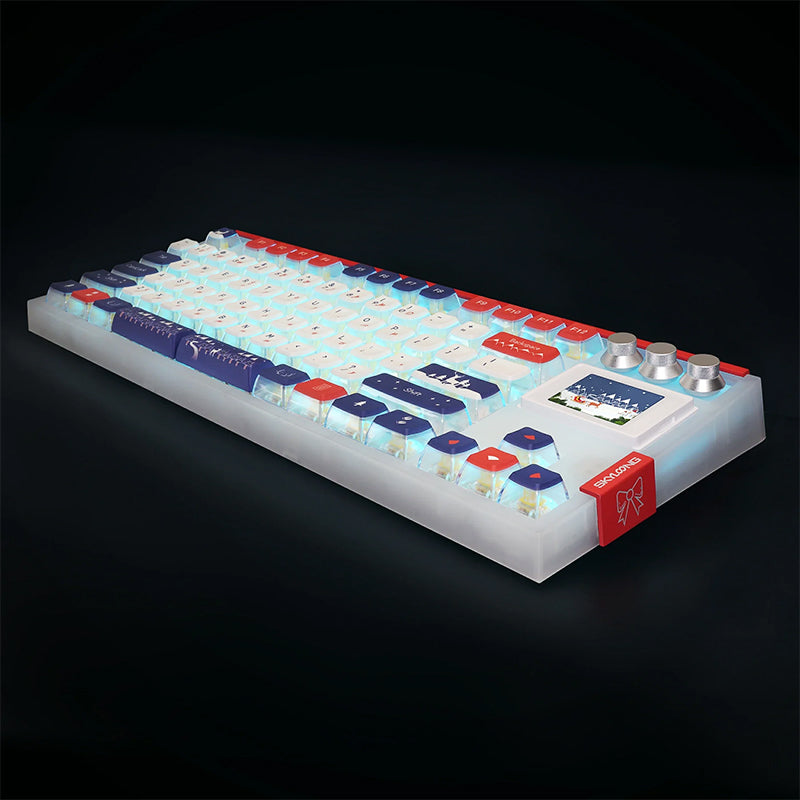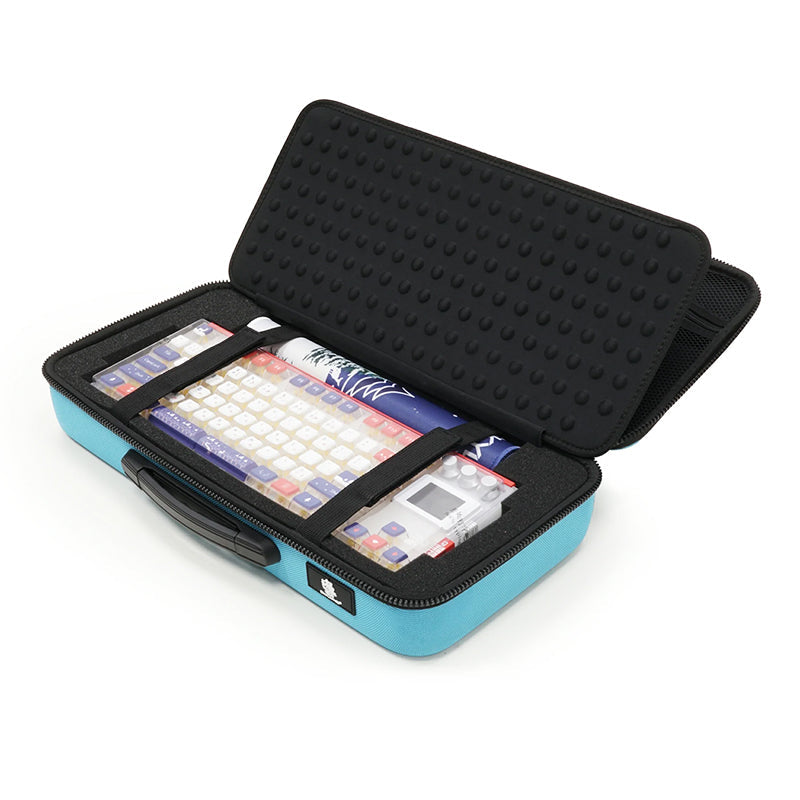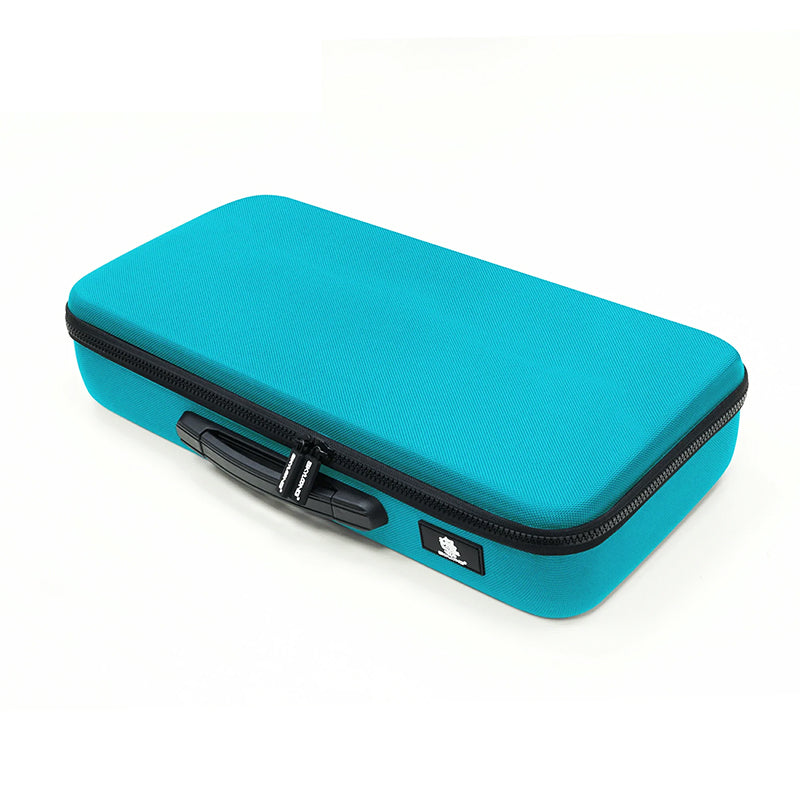 SKYLOONG GK87Pro Christmas Keyboard Combo Christmas Gift
Gateron Switches:
Yellow Linear
This luxurious Skyloong package will make the perfect Christmas present, complete with a GK87Pro Keyboard, chic black Desktop Mat, classy Wrist Rest and stylishly wrapped Cable.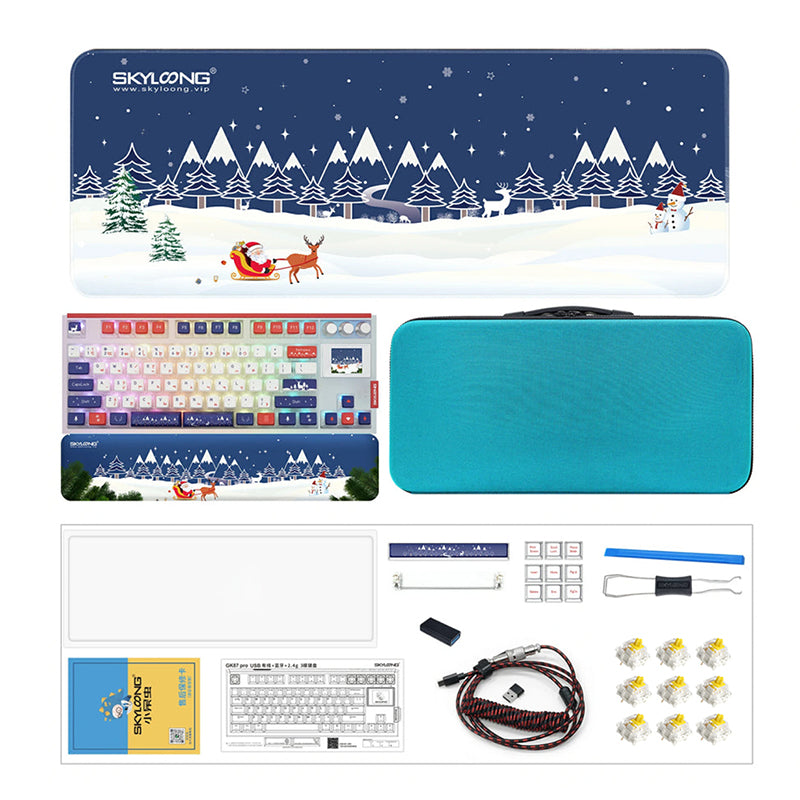 1.7-inch LCD Screen
A brilliantly bright 1.7-inch LCD display brings your favorite visuals to life, showcasing the time, keyboard battery status, connection info, and more with effortless adjustability thanks to convenient hot-swap knobs.
One Knob More Function
A versatile multi-function knob enables effortless control over Youtube channels, Music Player, or cycling between tracks with one simple turn.
Use your thumb twice
Operate the Split Spacebar intuitively with two thumbs for enhanced ergonomics.

Hot-Swappable
Geared towards the novices of the mechanical keyboarding world, the SKYLOONG GK87Pro offers effortless, plug-and-play switching capabilities with its 3-pin/5-pin switch support.

7200 mAh Battery
Support Win & Mac Two System
Connect Three Devices at the Same Time
General

Brand: SKYLOONG


Type: Keyboard Combo


Model: Christmas Theme

Specification

Layout: 87% / TKL


Hot-Swappable: Yes

Structure: Soft-Top


Anti-Ghost Key: NKRO


Connection: Bluetooth 5.1 & 2.4G Wireless, Type-C Wired


Backlit: SMD RGB

Desktop Mat Size: 800*300mm

Wrist Rest Size: 350*60mm

Package Weight: 3.8kg


Package Size(L x W x H): 530*290*163mm

Switches

Gateron Gpro 3.0 Yellow Switch 
Type: Linear
Operating Force: 50±15gf
Pre-Travel: 2.0±0.6mm
Travel Distance: 4.0mm MAX
Pre-Lubed: Yes

Gateron Gpro 3.0 Brown Switch
Type: Tactile
Operating Force: 55±15gf
Pre-Travel: 2.0±0.6mm
Travel Distance: 4.0mm MAX
Pre-Lubed: Yes

Package Contents

1 x GK87Pro Keyboard
1 x Desktop Mat
1 x Wrist Rest
1 x Coiled Cable
1 x Keycap Puller & Switch Puller
1 x Monitor Module
1 x Spacebar
1 x User Manual