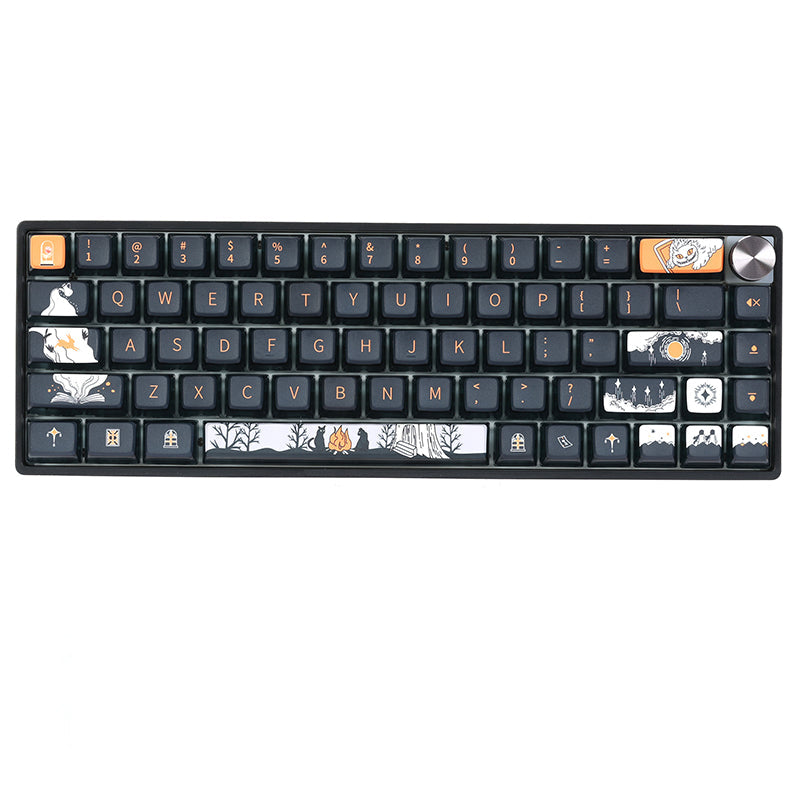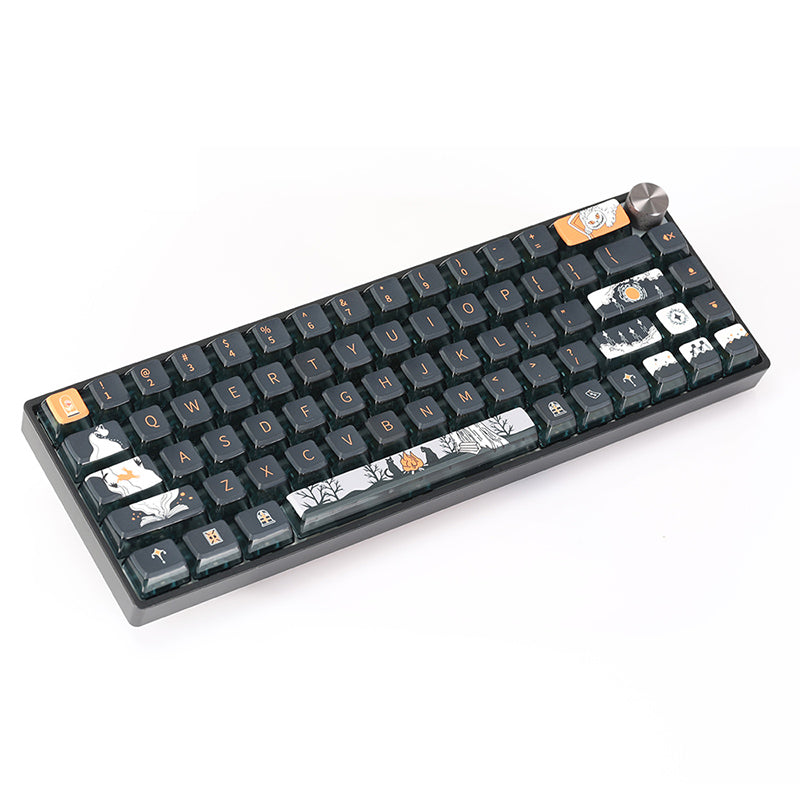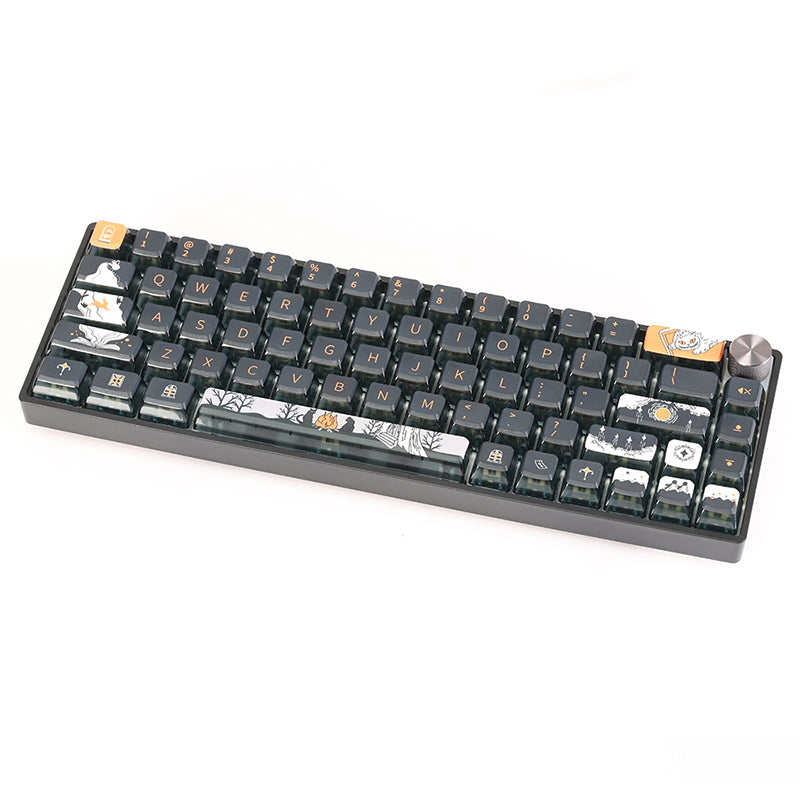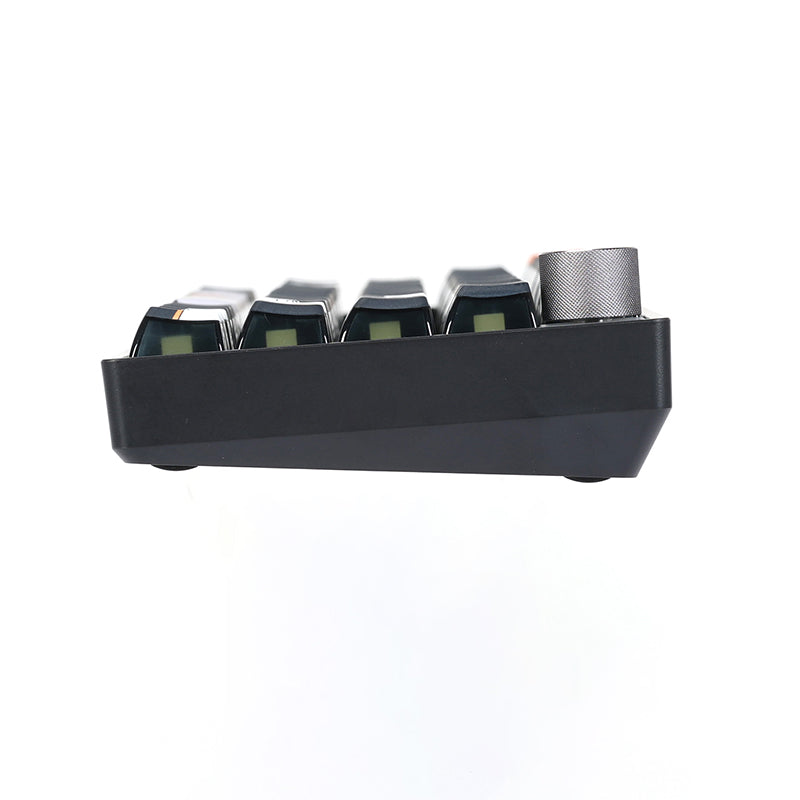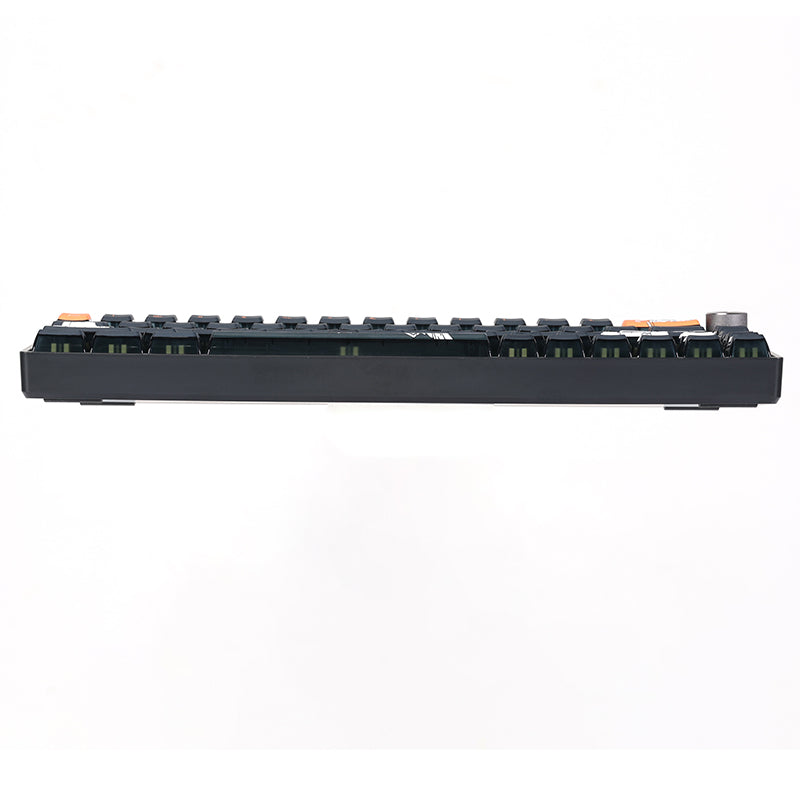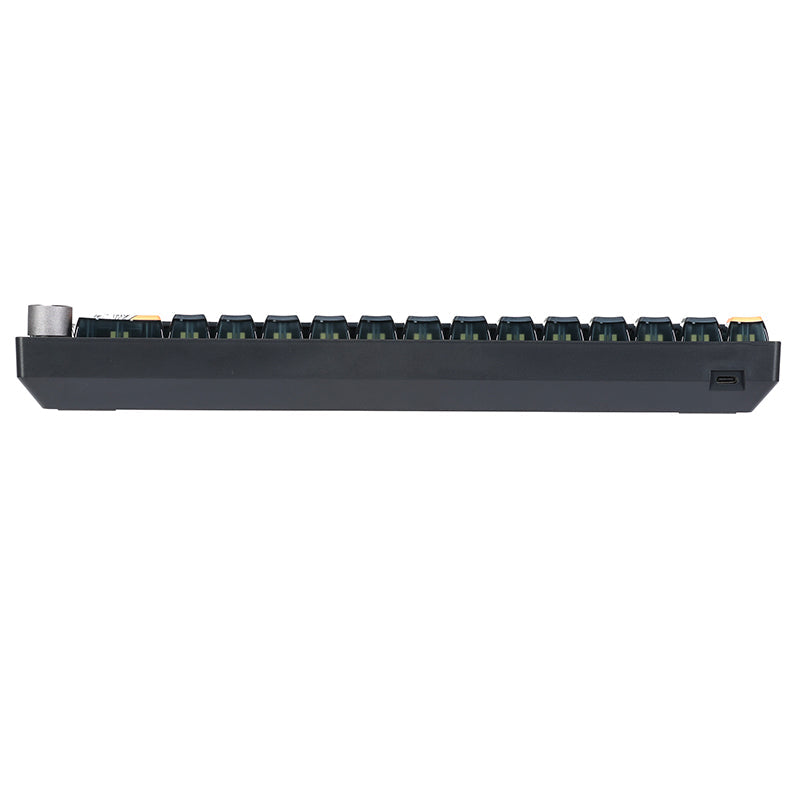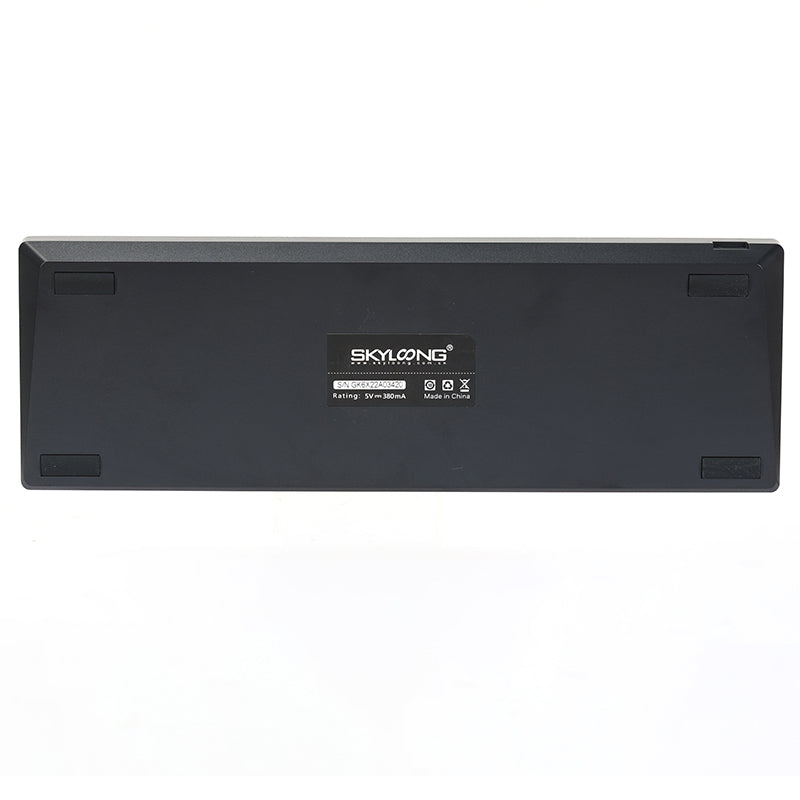 SKYLOONG GK6 Plus Dark Fairy Tale Wired Mechanical Keyboard
Glacier Optical Switches:
Brown Tactile
65% HOTSWAP KEYBOARD WITH A ROTARY KNOB
The SKYLOONG GK6 Plus is an elegant yet compact keyboard that bridges the gap between functionality and aesthetics. As a 65% keyboard, it provides the ideal balance of compactness and usability, offering ample space for alphanumeric keys, along with a section for an arrow and a few function keys. This makes it an excellent choice for users seeking a clutter-free desk setup without compromising on functionality.

Note: Hot-swappable for Gateron / Skyloong 1-pin Optical switches only. Not compatible with 3-pin & 5-pin mechanical switches.

PUDDING KEYCAPS WITH GK7 PROFILE
The SKYLOONG GK6 Plus also features pudding keycaps with a unique GK7 profile. Pudding keycaps are essentially a two-layer design, with a translucent lower layer that allows light to shine through brilliantly. The top layer is made from PBT and is where the key legends are located. This combination creates a beautiful "pudding" effect when the RGB lighting is enabled, thus providing a stunning light display on the keyboard.

PRE-LUBED OPTICAL SWITCHES
Unlike the traditional mechanical switches, the optical switches are triggered by laser through the contact point. In this way, they can last longer than general mechanical switches. Being factory lubed, the Optical switches can present better sounds and prolong the life span. With the keyboard of GK6 Plus, there are linear yellows and reds, as well as tactile browns for choice.

1.6M RGB BACKLIGHTS
The SKYLOONG GK6 Plus shines brilliantly, boasting an astounding 1.6 million color RGB backlight system. This not only enhances the visual aesthetic of the keyboard but allows for a high degree of personalization. The 1.6M RGB backlights of the GK6 Plus can be set to display a single static color, breathe in and out in a soothing rhythm, cascade like a rainbow wave across the board, and so much more. You can even set the keys to react to your typing or the music you're listening to, creating a dynamic light show that's as unique as you.

PROGRAMMABLE & COMPATIBLE WITH WIN/MACOS
The GK6 Plus keyboard is designed for compatible with both Win and Mac OS. With the software, you can create macros and remap the keys and even the knob freely. The built-in flash memory makes sure to save the setting in offline mode. No worries about losing it.
General

Brand: SKYLOONG


Type: Mechanical Keyboard


Model: SKYLOONG GK6 Plus

Specification

Layout: 65%


Hotswap: Yes, with optical switches only


Case Material: ABS Plastic


Plate: Steel


Backlight: RGB


Keycap Material: PBT Pudding


Keycap Profile: GK7


Connectivity: Type-C Wired Only

Glacier Optical Red Switch
Switch Type: Linear
Operating Force: 45±5gf
Pre-Travel: 1.8±0.2mm
Travel Distance: 3.7±0.3mm

Glacier Optical Yellow Switch
Switch Type: Linear
Operating Force: 38-42gf
Pre-Travel: 1.2±0.2mm
Travel Distance: 3.5±0.3mm

Glacier Optical Brown Switch
Switch Type: Tactile
Operating Force: 55±10gf
Pre-Travel: 1.8±0.2mm
Travel Distance: 3.5±0.3mm

Weight & Size

Product Weight: 0.67kg


Package Weight: 0.67kg


Product Size(L x W x H): 302*130*41mm 


Package Contents

1 x Skyloong GK6 Plus Keyboard


1 x Type-C Cable


1 x User Manual