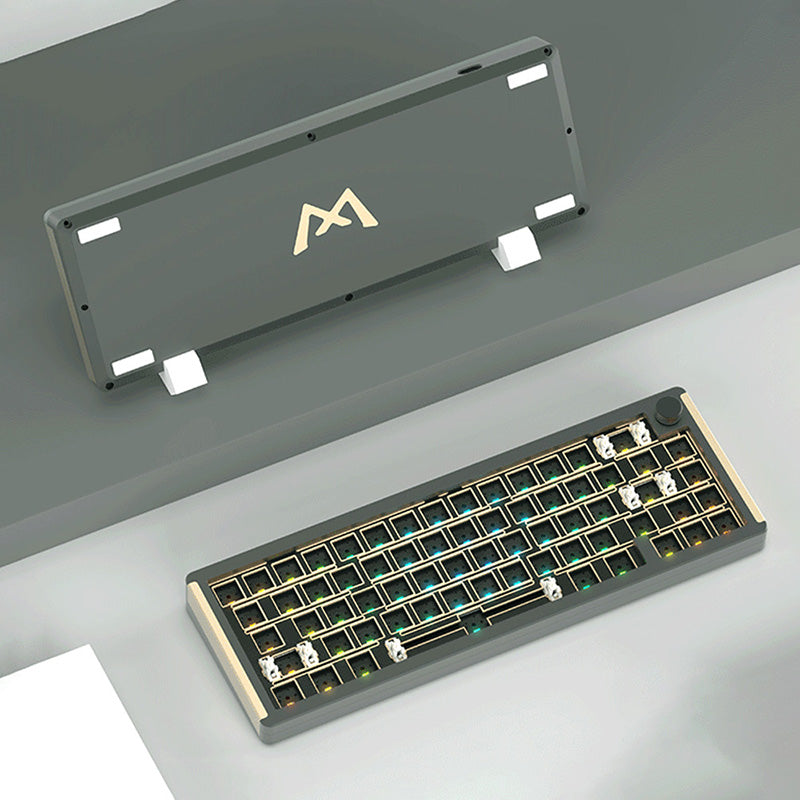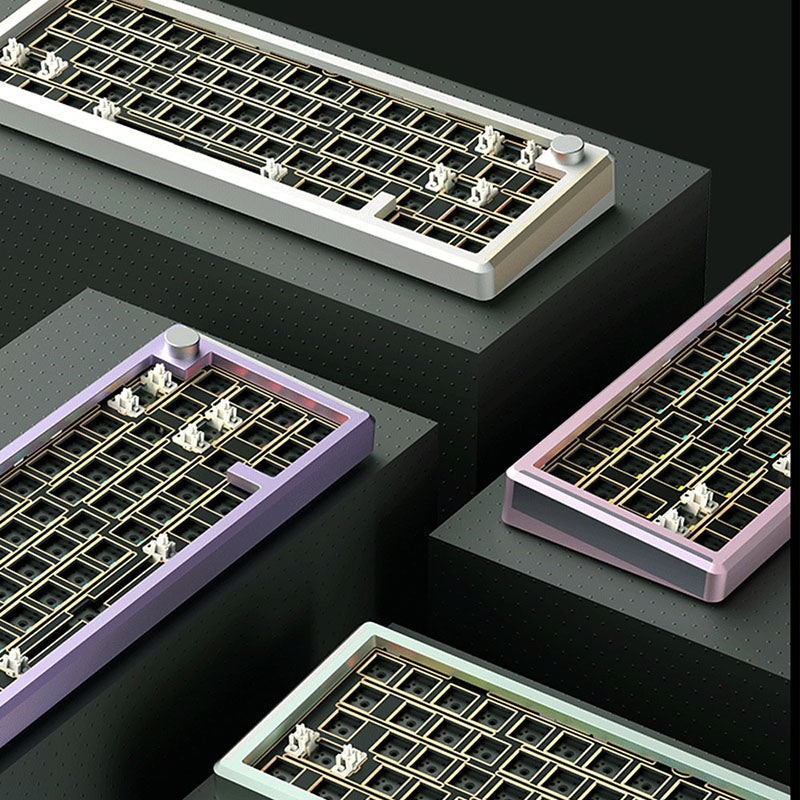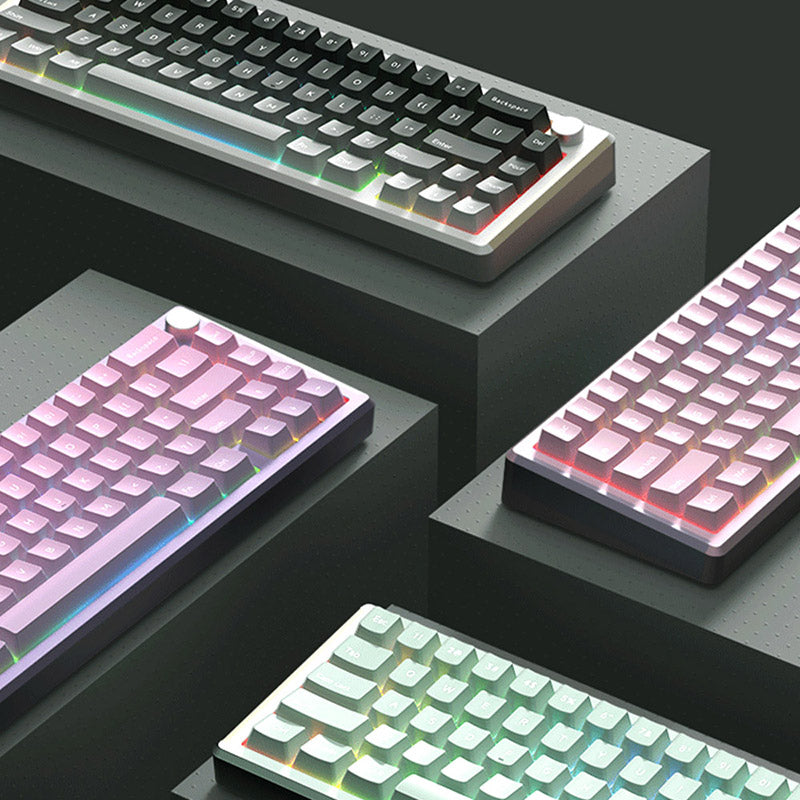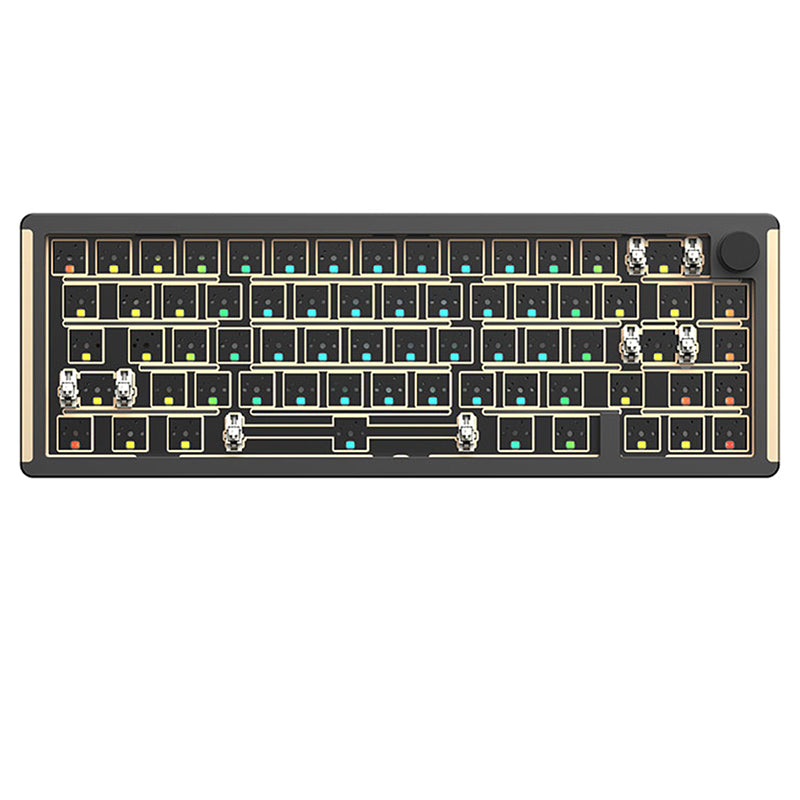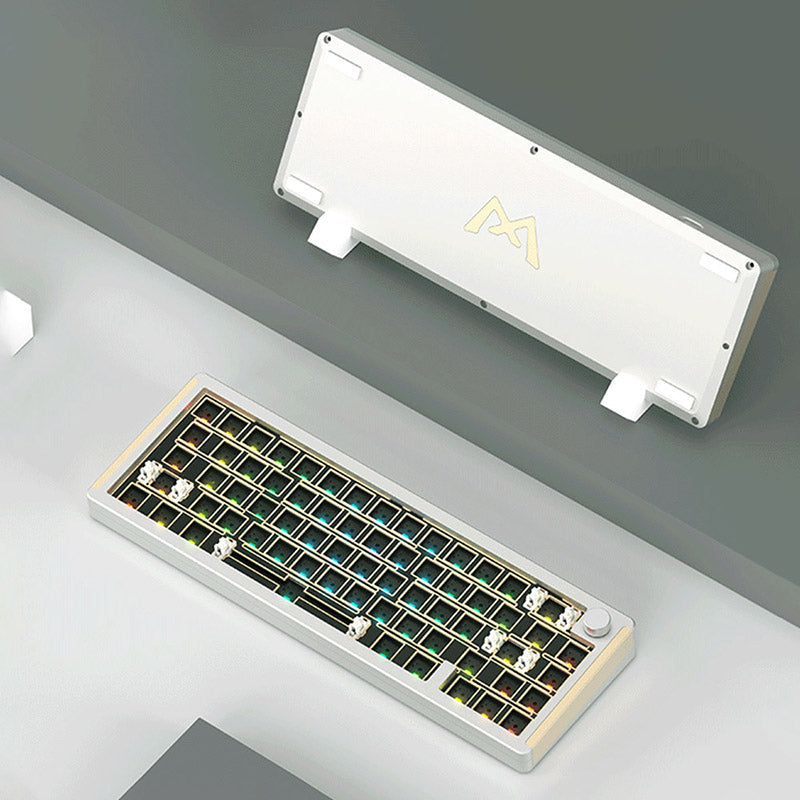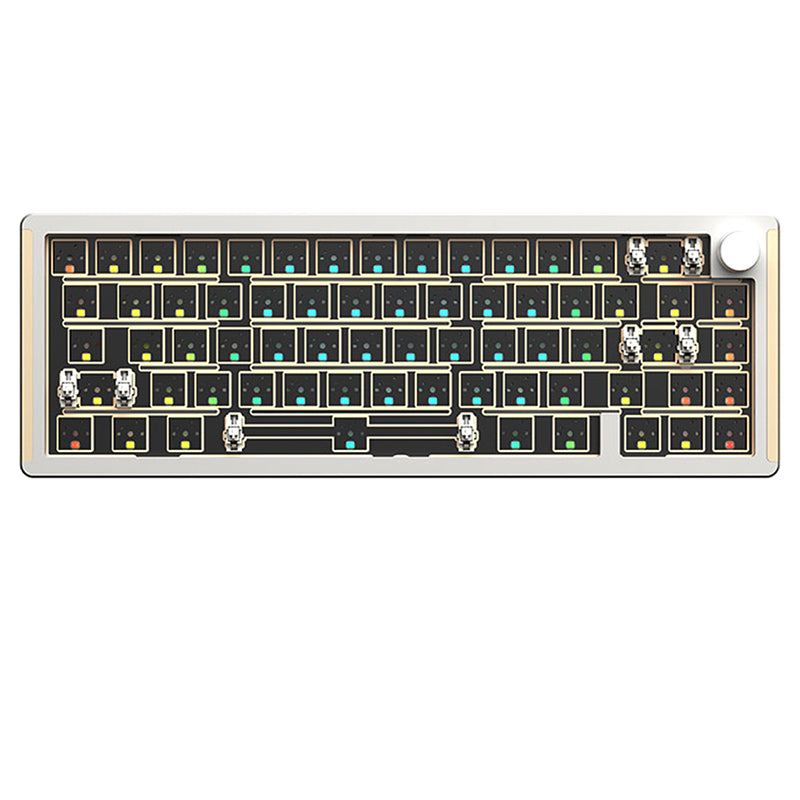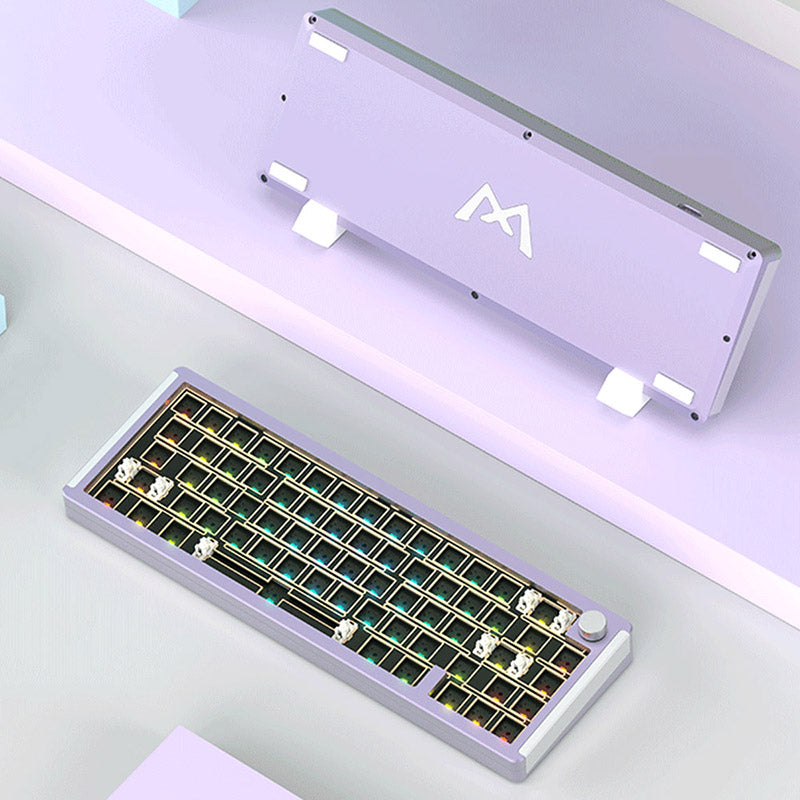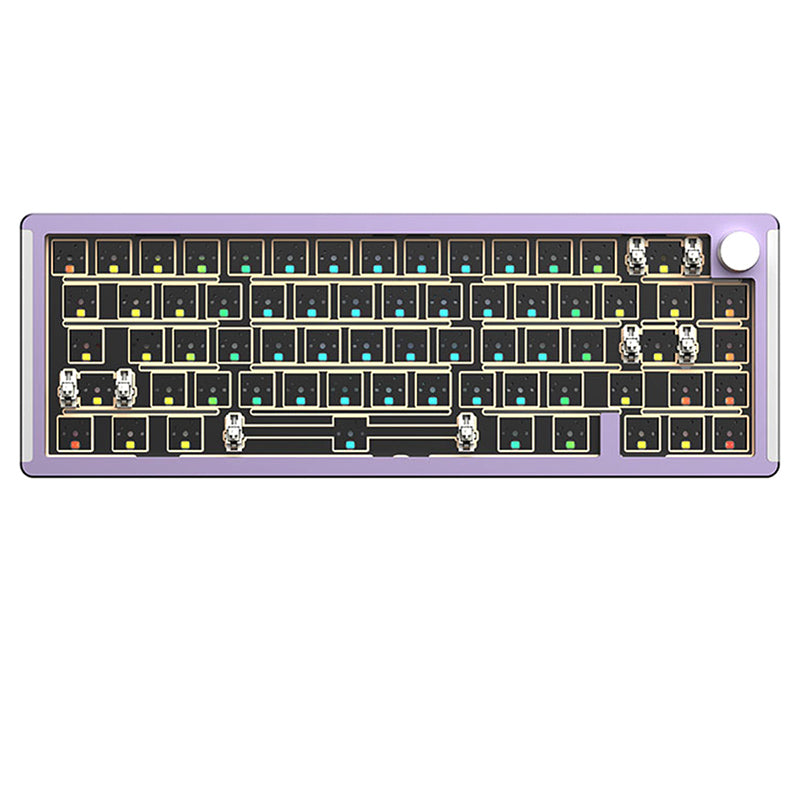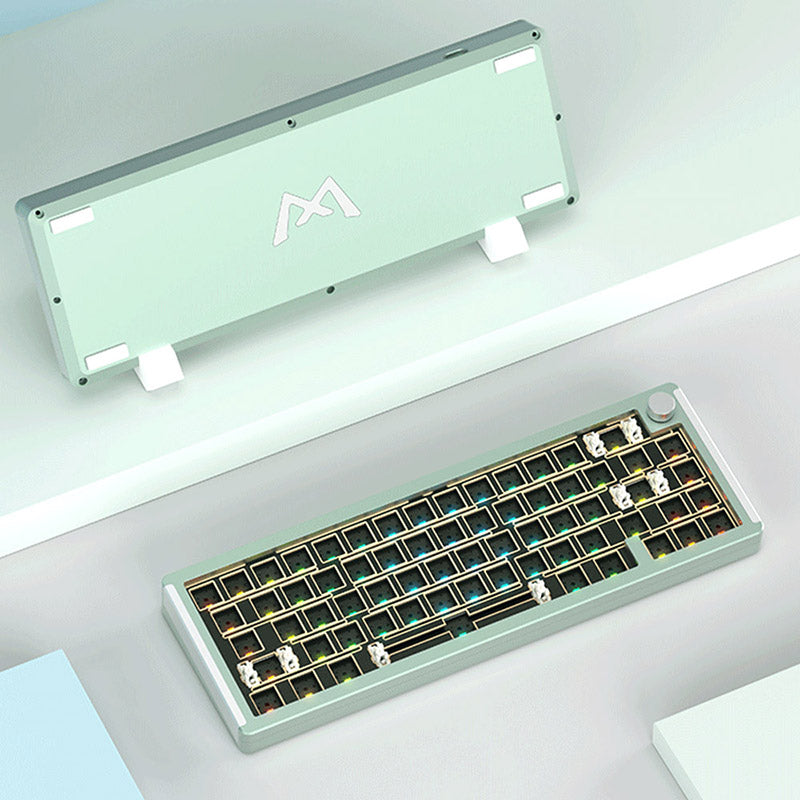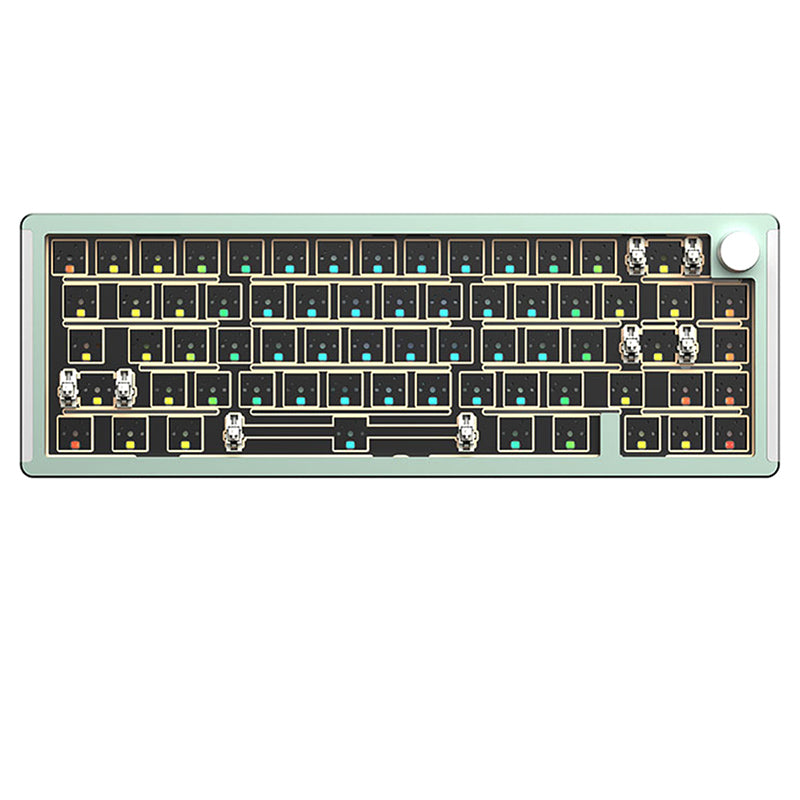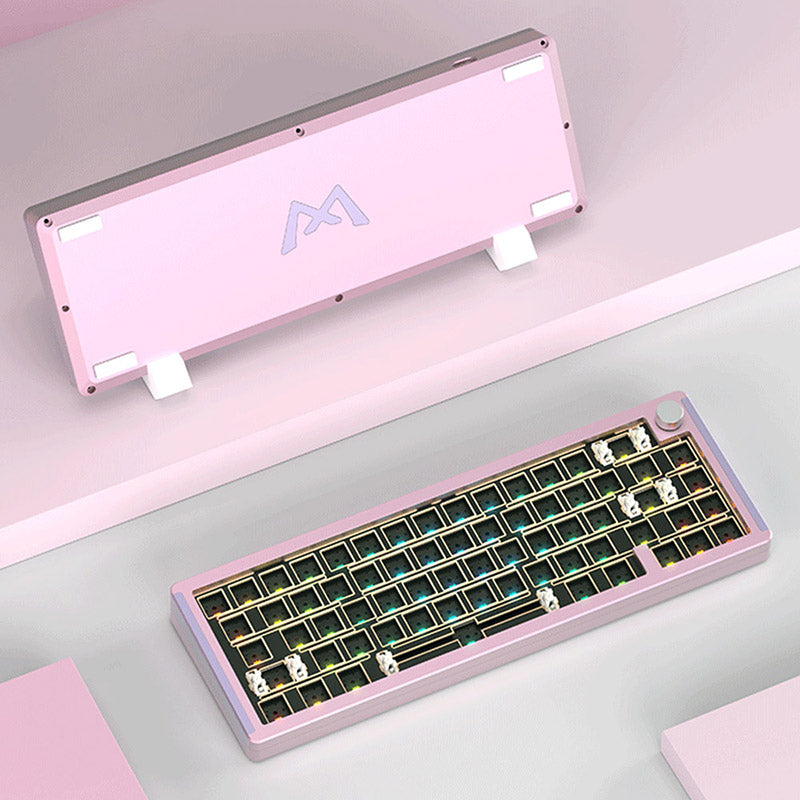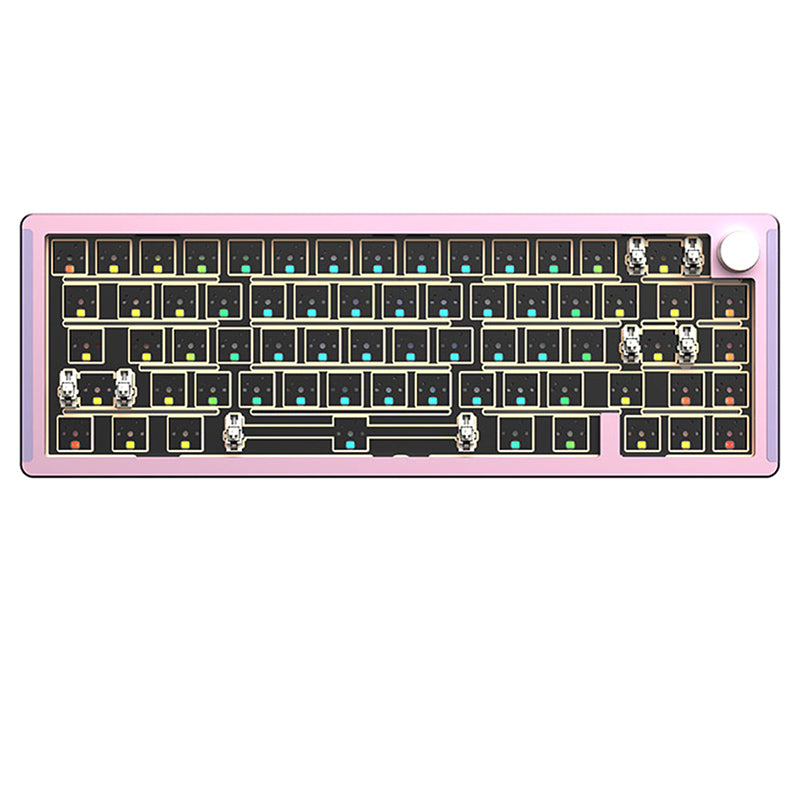 MONKA 6067 Aluminum Wired Keyboard DIY Kit
65% Layout
Equipped with 66 keys and knobs, the ergonomically-designed MONKA 6067 Aluminum Wired Keyboard DIY Kit helps to make optimal use of desktop space, promoting a more enjoyable gaming experience.
Excellent Texture
All-aluminum alloy CNC shell, anodized process, matte surface and delicate touch. The sturdy construction and sleek design are perfect for a variety of settings, giving you a dependable, long-lasting product.

Internal Structure-Luxury Five-Layer Padding
PORON sandwich cotton + IXPE switch underpad + PET voice actor pad + PORON switch seat cotton + PET voice actor bottom pad. Luxurious stacking and filling to create a flagship, pure HIFI typing sound.

Full-Key Hot-Swappable
It supports full-key hot-swapping, and is compatible with almost 99% of the three-pin and five-mechanical switches on the market, allowing you to DIY and replace various mechanical switches at will, with a better-customized experience.

RX Custom Satellite Switch
The RX-STORM satellite switch is made of full POM material, which is self-lubricating during use and becomes smoother with use.

1.5mm Slotted Positioning Board+PCB
1.5 mm slotted double-sided immersed positioning plate. The positioning plate is slotted horizontally to solve the impact of concave when pressing the keys and improve the consistency of the surrounding keys. PCB single-button 1.5 mm slotting is comparable to a thousand-yuan process configuration design, better-optimizing consistency while ensuring some soft elasticity.


General

Brand: MONKA


Type: Mechanical Keyboard Kit


Model: 6067

Specification

Layout: 65% / 66-Key


Hot-Swappable: Yes

Structure: Gasket

Material: Aluminum CNC

Backlight: RGB(South-facing)

Satellite Switch: RX Custom Switch(Compatible with PCB Satellite Switch)

Connection: Wired Type-C

Weight & Size

Product Weight: 1.2kg


Package Weight: 1.2kg


Product Size(L x W x H): 330*115*45mm


Package Contents

1 x MONKA 6067 Keyboard Kit


1 x Type-C Cable


1 x User Manual