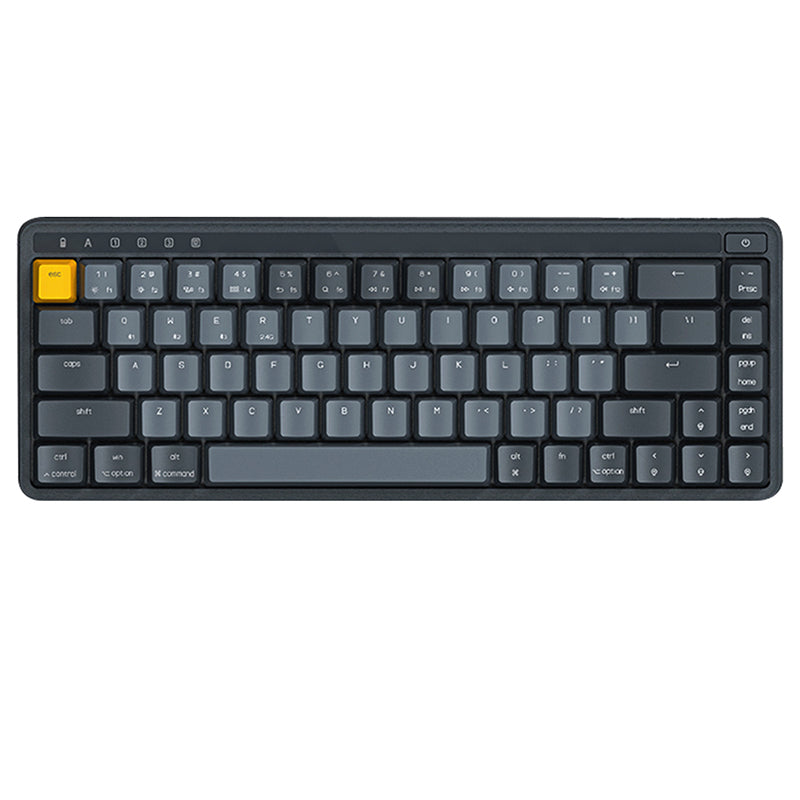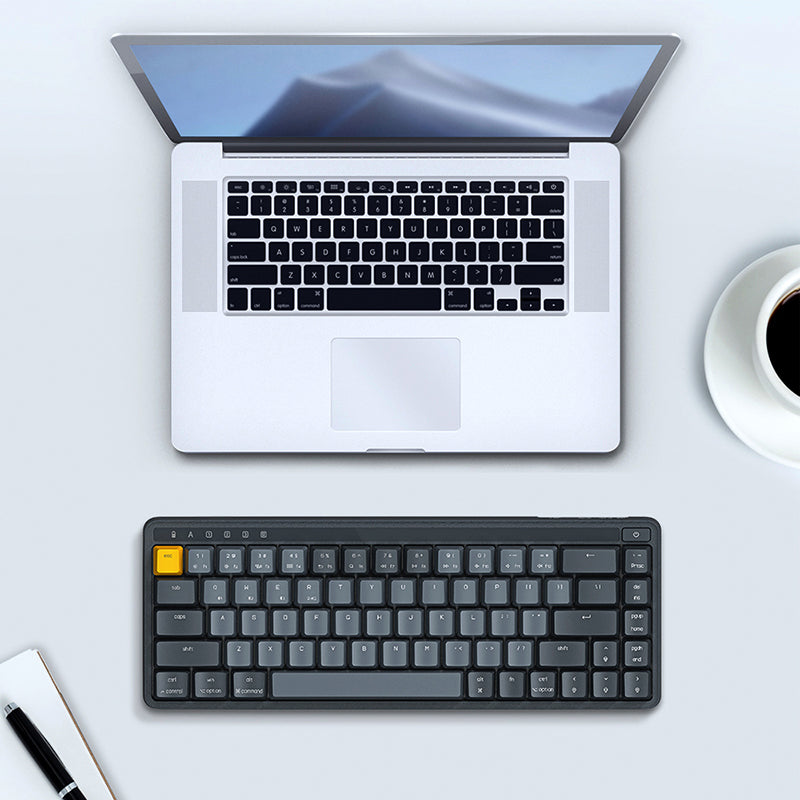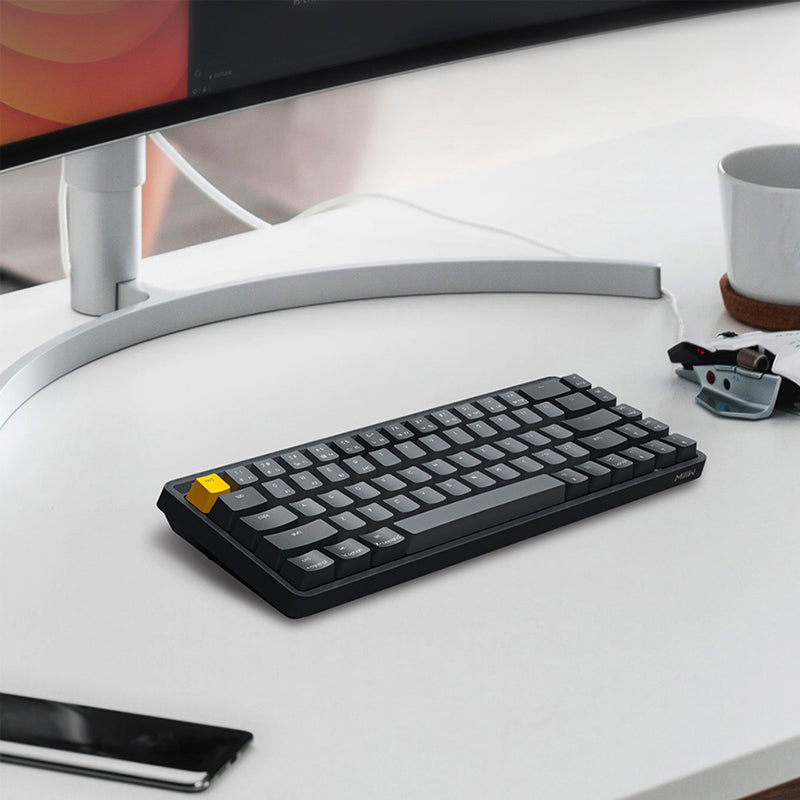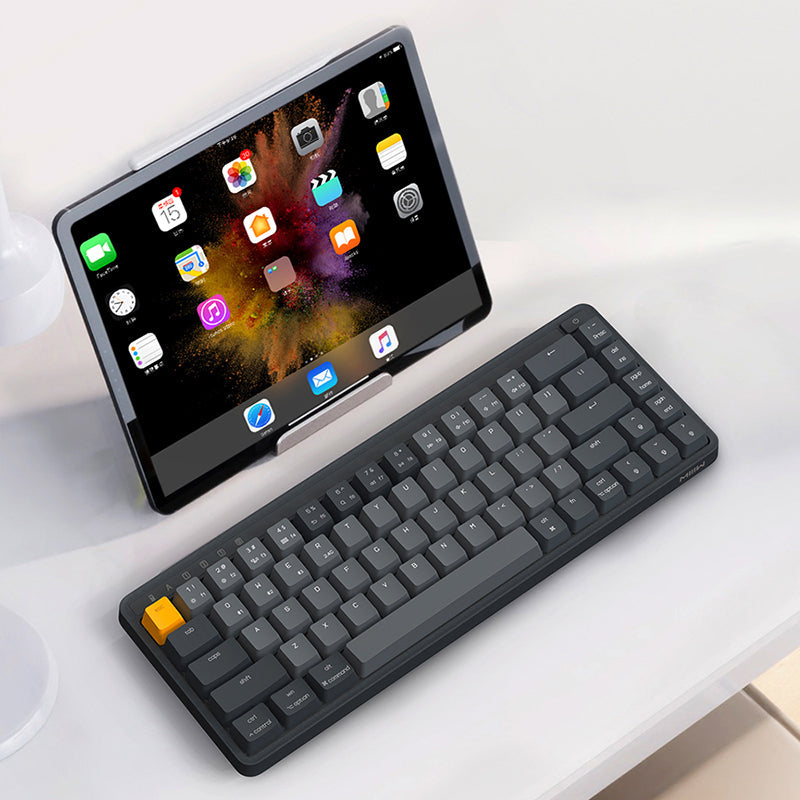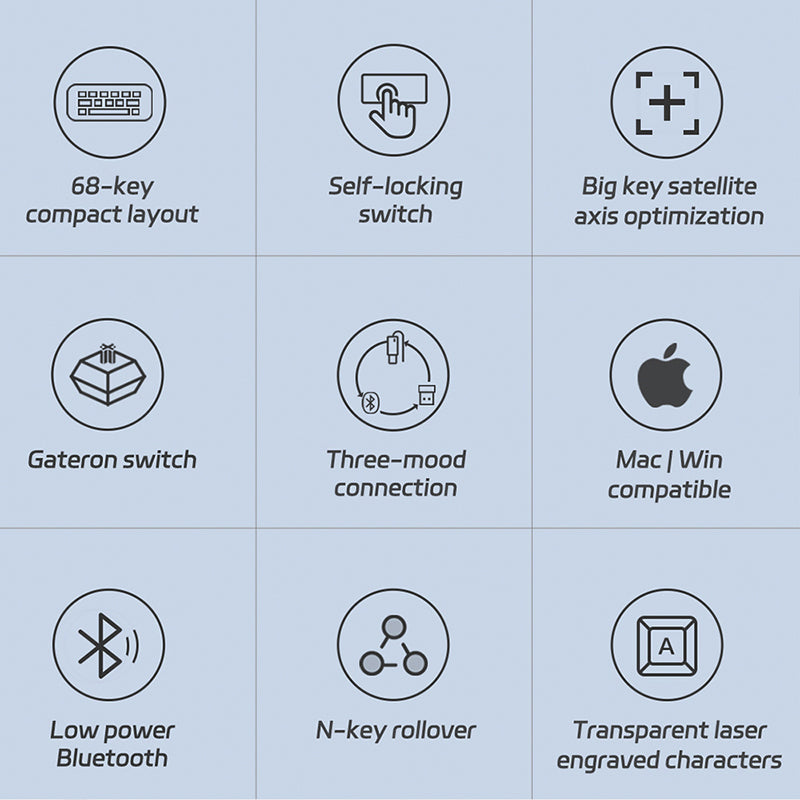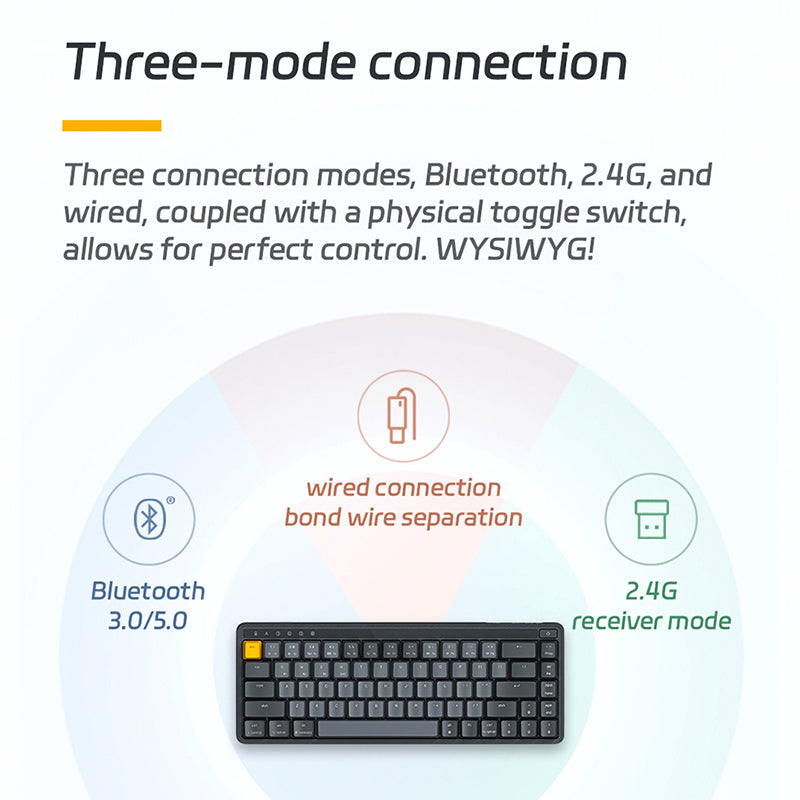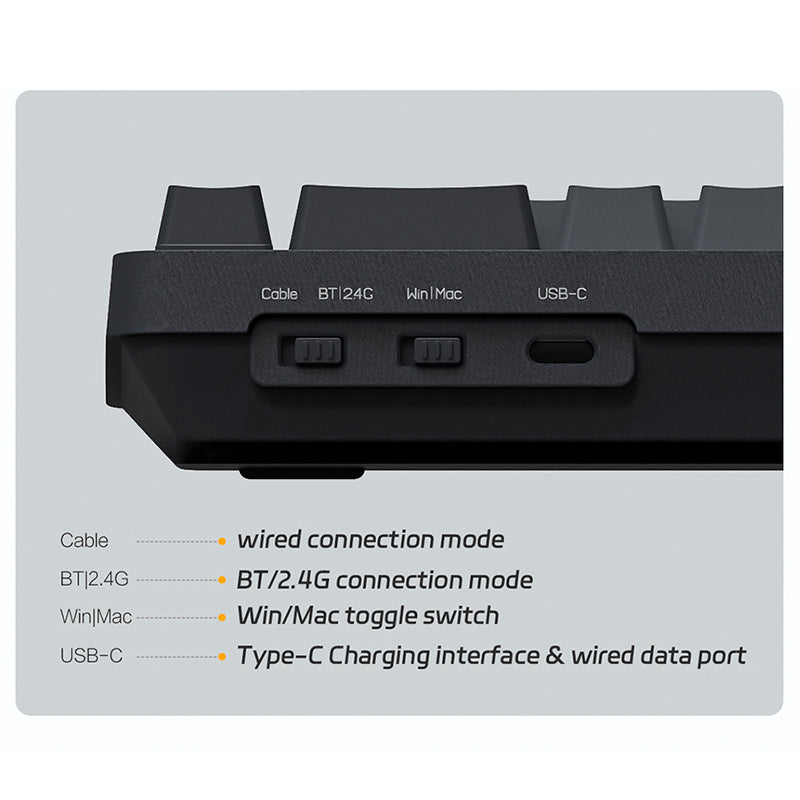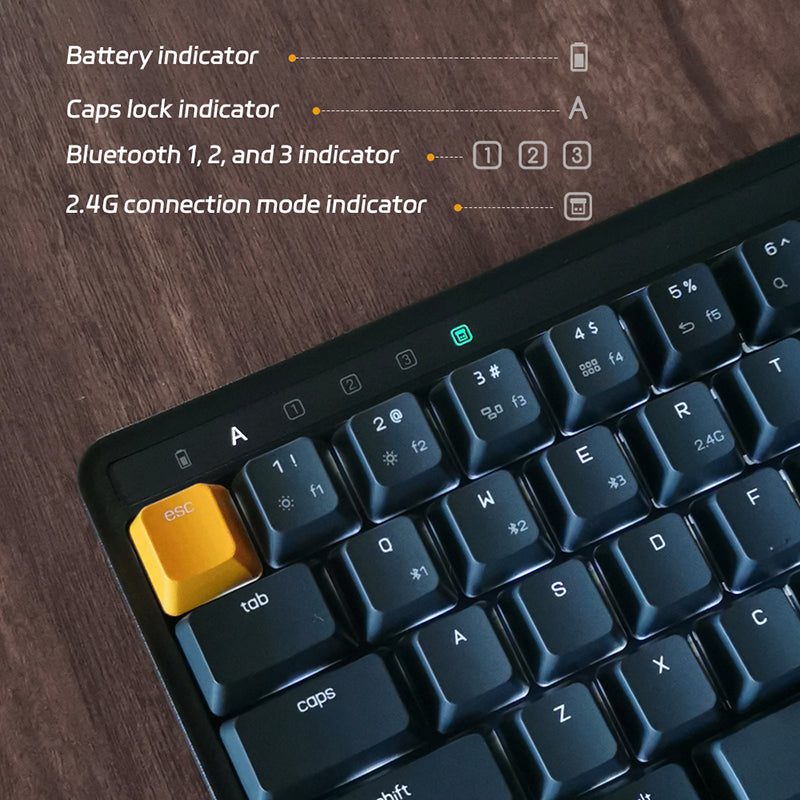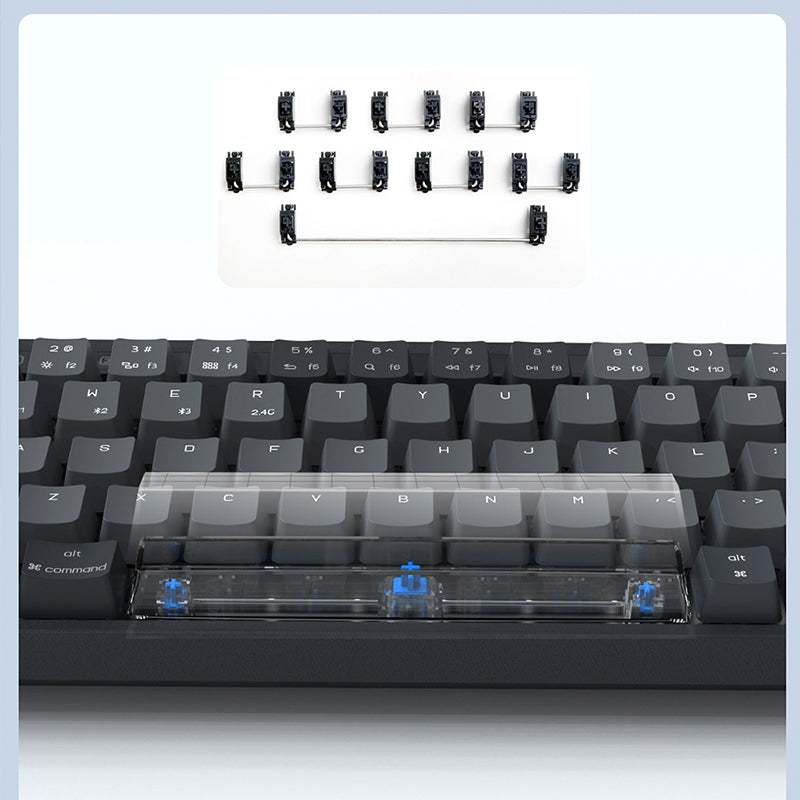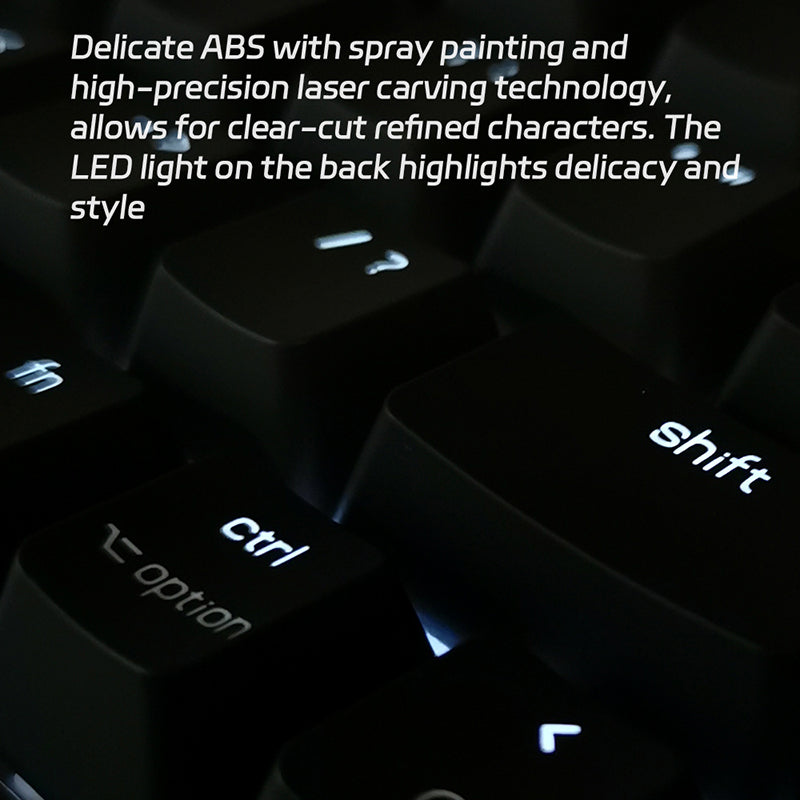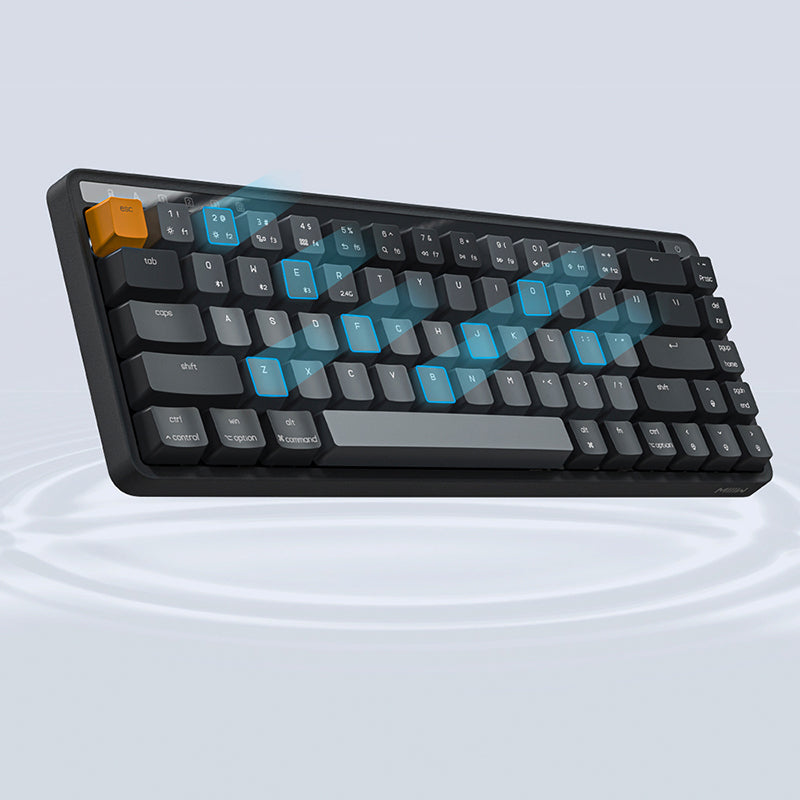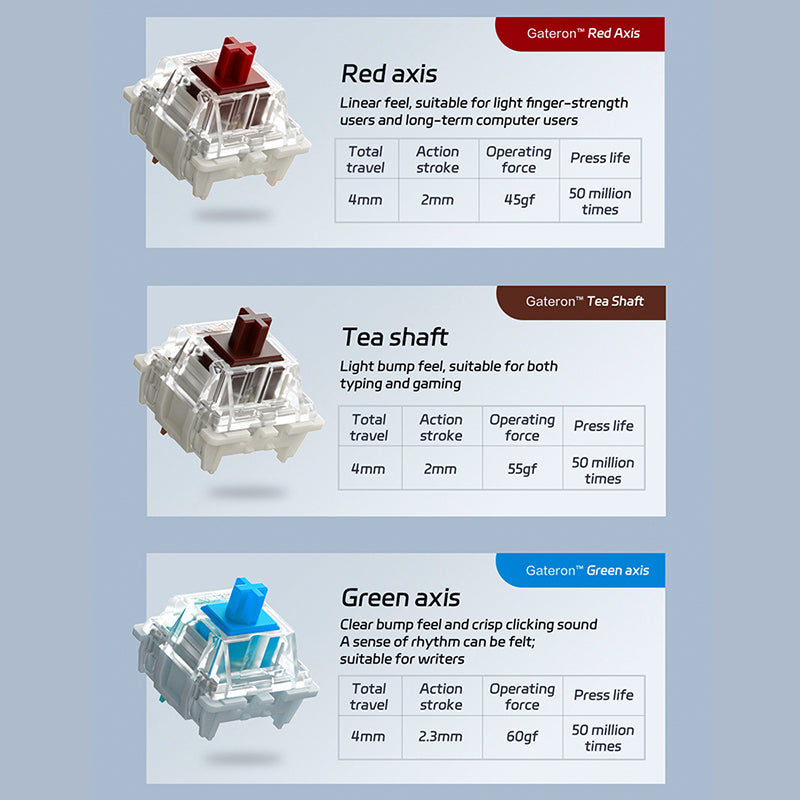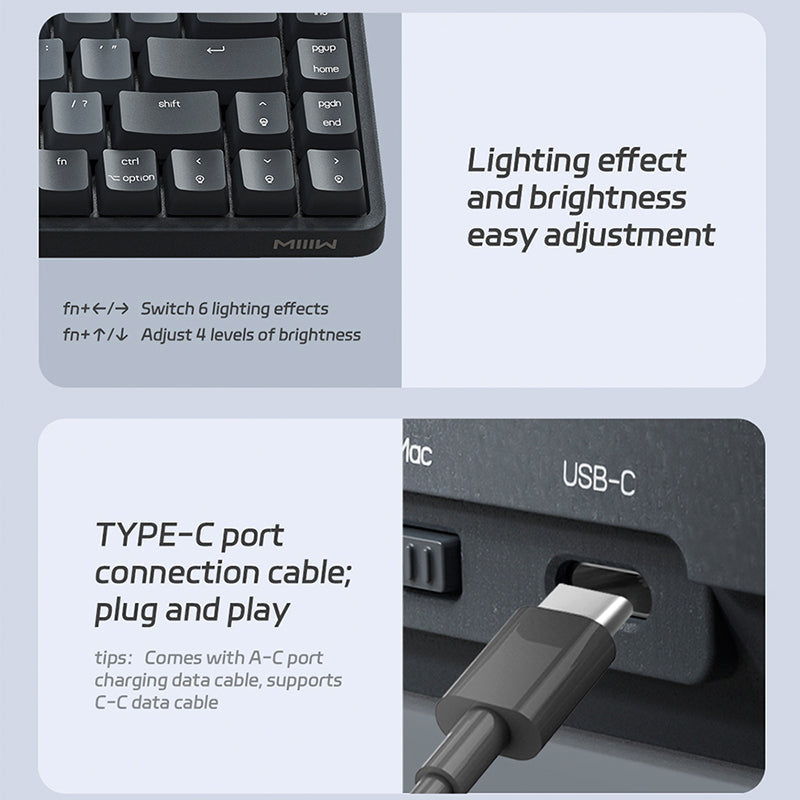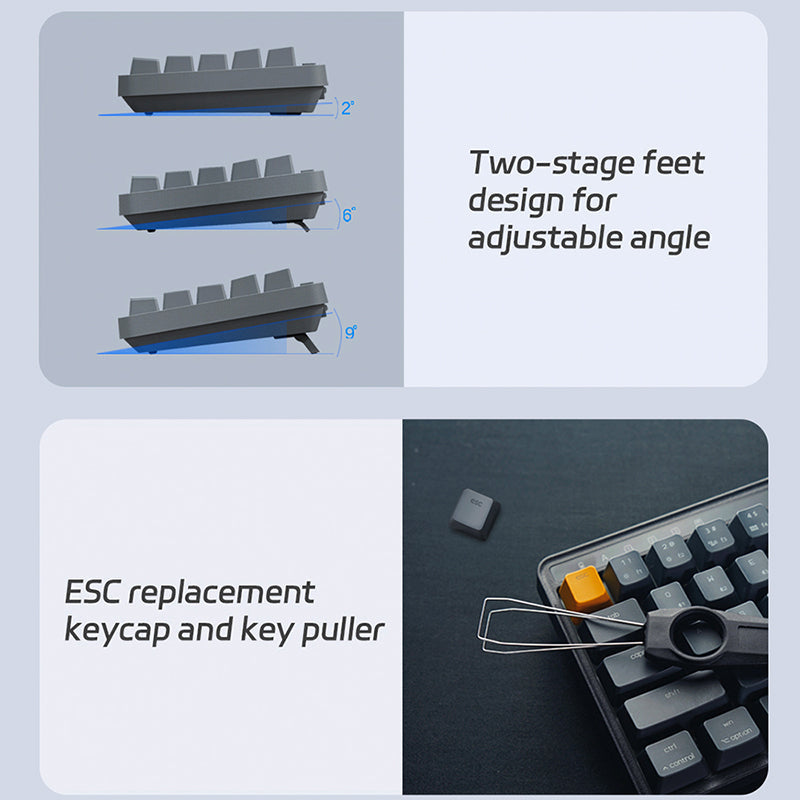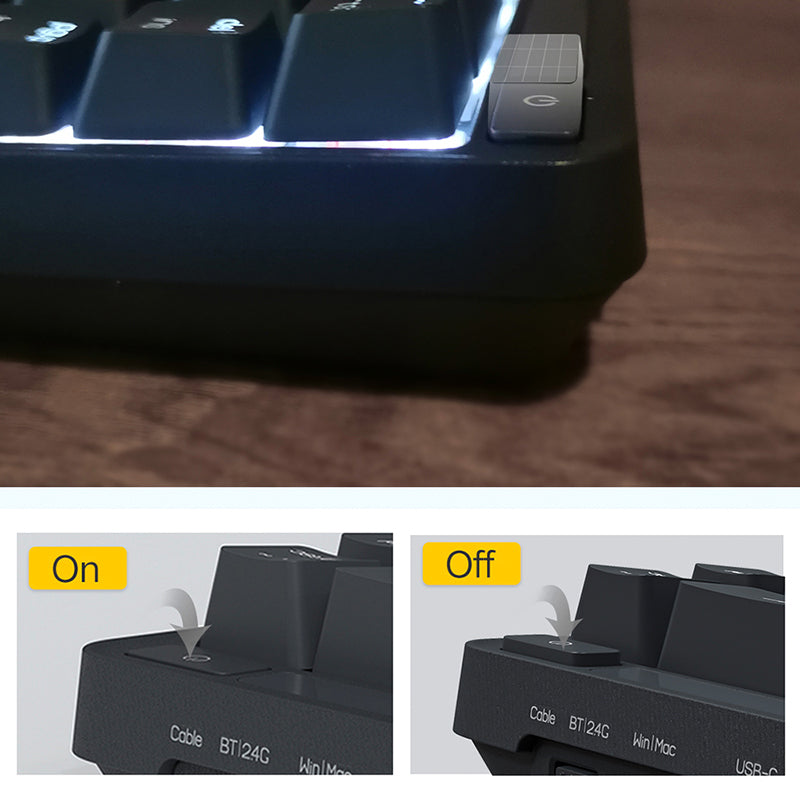 Xiaomi x MIIIW POP Series Wireless Mechanical Keyboard
Switch Type:
Gateron Red Linear
Space-Saving 68-Key Compact Layout
The minimalistic design of the Xiaomi x MIIIW POP Series Wireless Mechanical Keyboard offers an optimized size for a powerful and compact experience, without sacrificing functionality.

PUSH-PUSH Self-Locking Switch
An innovative PUSH-PUSH self-locking switch design allows for connection with a push and enables could disconnection of the built-in battery with another push. The small button showcases a sense of control and energy-saving awareness.

Smooth Feel With Refined Satellite Switches Of Large Keys
Select large keys satellite switches, professional and precise tuning, creating an upgraded user experience with incredible sound and feel.

Clear Status Indication - Ressuring Proper Operation
It is a brilliant pastiche of various functions, providing superb experience. The indicator design enables a clear indication of the keyboard's working status when multiple devices are connected.

N-KEY Rollover
N-key rollover ensures that all keys pressed will be registered by the game, even if multiple keys are pressed at the same time.

Transparent Characters Created By High-Precision Laser Carving Technology
Delicate ABS with spray painting and high-precision laser carving technology. Allows for clear-cut refined characters. The LED light on the back highlights delicacy and style.
General

Brand: MIIIW
Type: Mechanical Keyboard
Model: Z680cc

Specification

Layout: 65% / 68-Key
Connection mode: Wired USB-C/Wireless 2.4G/Bluetooth
Bluetooth name: MIIIW POP-Z680cc
Wireless version: 2.4G, BT3.0+BLE5.0
Operating system: Windows, Mac, ios, Android
Wireless distance: 10 meters(in an unobstructed open environment)
Battery capacity: 2000mAh
Battery type: Li-ion polymer battery
Charging time: About 3 hours
Charging port: Type-C
Case material: ABS

Product Weight: 0.735kg
Package Weight: 0.88kg
Product Size(L x W x H): 316*118*38.7mm

Switch Type

Gateron Red Switch
Type: Linear
Operating force: 45gf
Pre-Travel: 2.0mm
Total Travel: 4.0mm
Operation Life: Up to 50M cycles

Gateron Brown Switch
Type: Tactile
Operating force: 55gf
Pre-Travel: 2.0mm
Total Travel: 4.0mm
Operation Life: Up to 50M cycles

Gateron Blue Switch
Type: Clicky
Operating force: 60gf
Pre-Travel: 2.3mm
Total Travel: 4.0mm
Operation Life: Up to 50M cycles

Package Contents

1 x Z680cc Keyboard
1 x Type-C Cable
1 x 2.4G Receiver
1 x ESC Replacement Keycap
1 x Keycap Puller
1 x User Manual