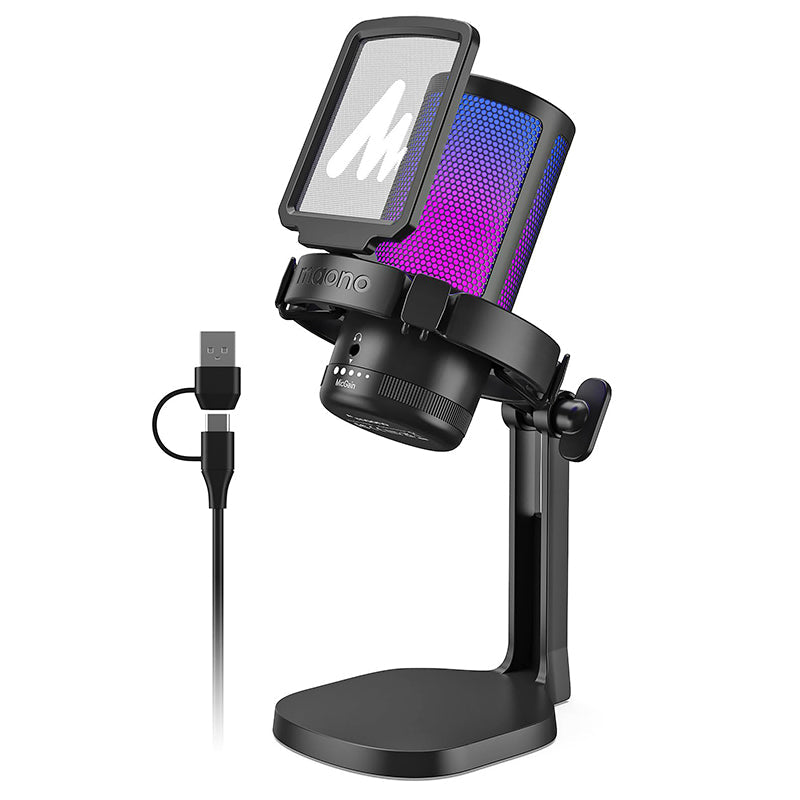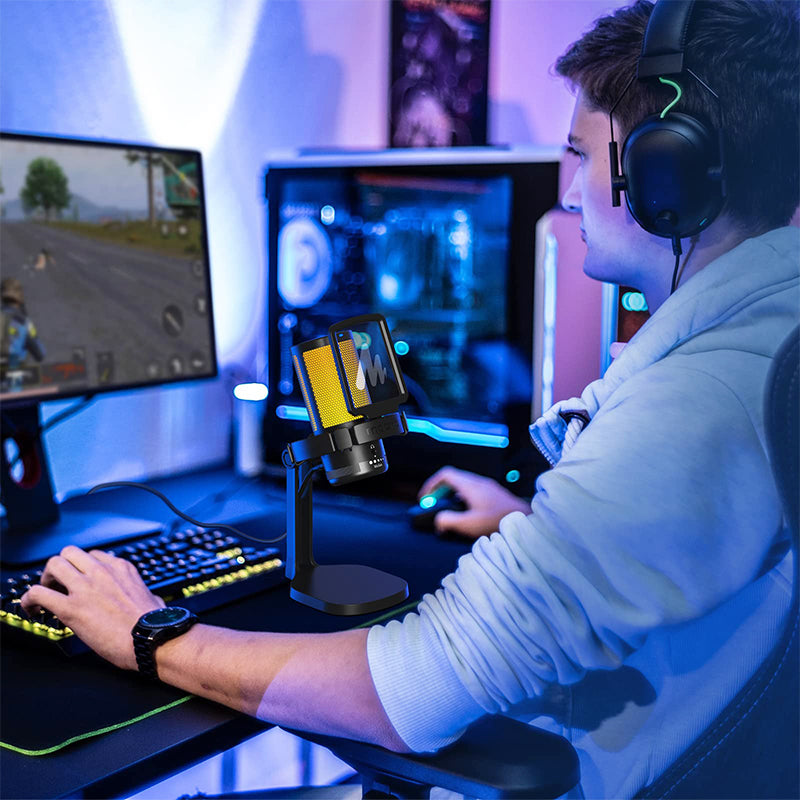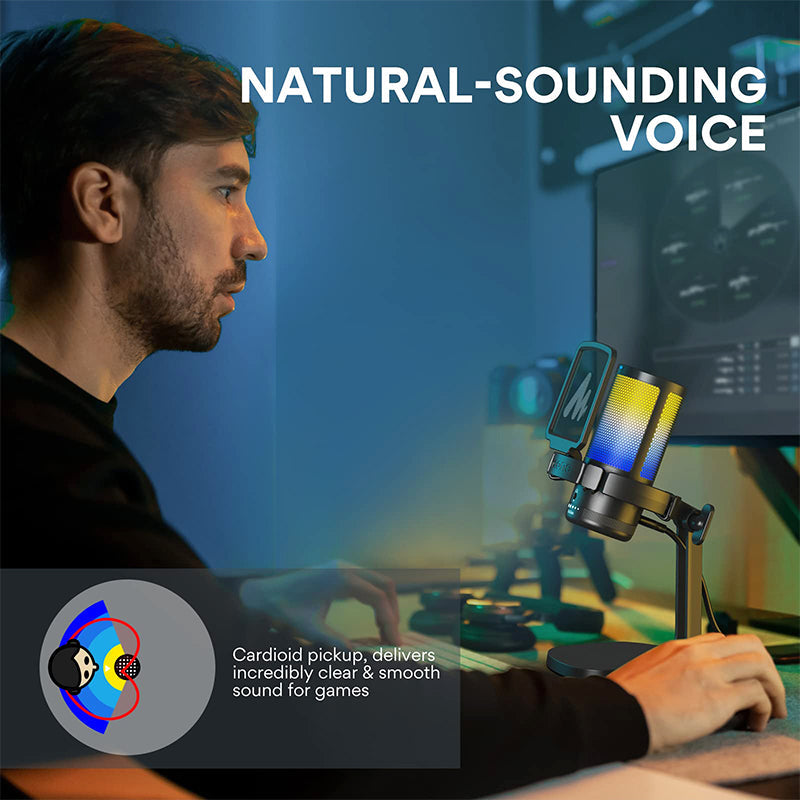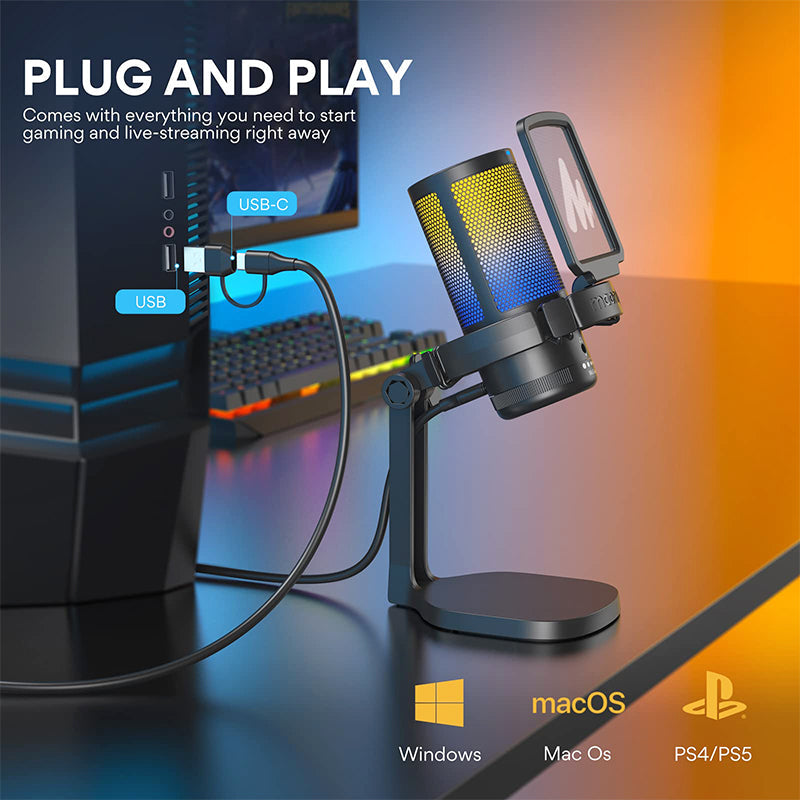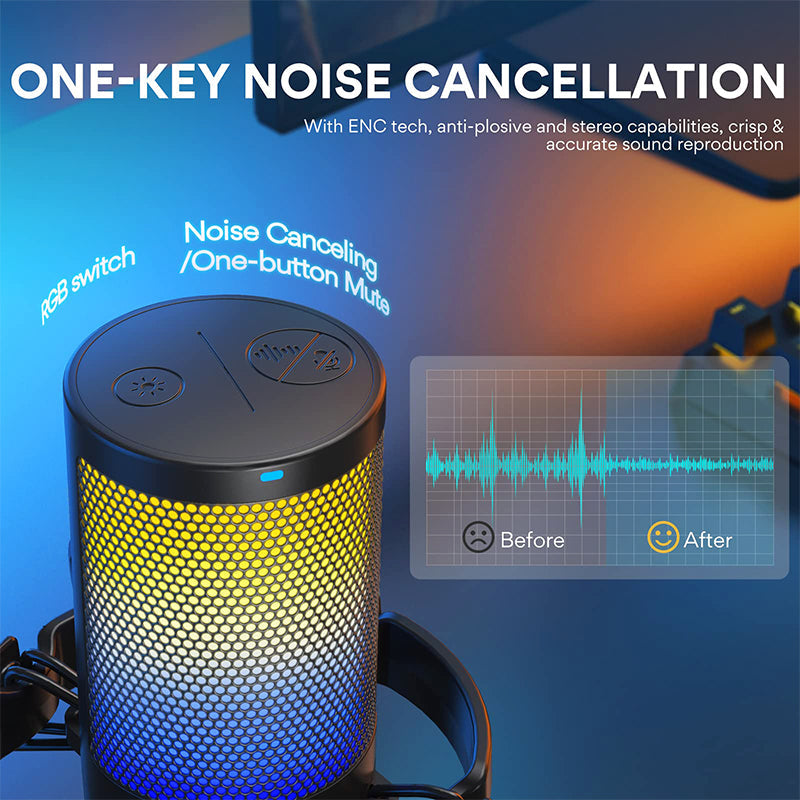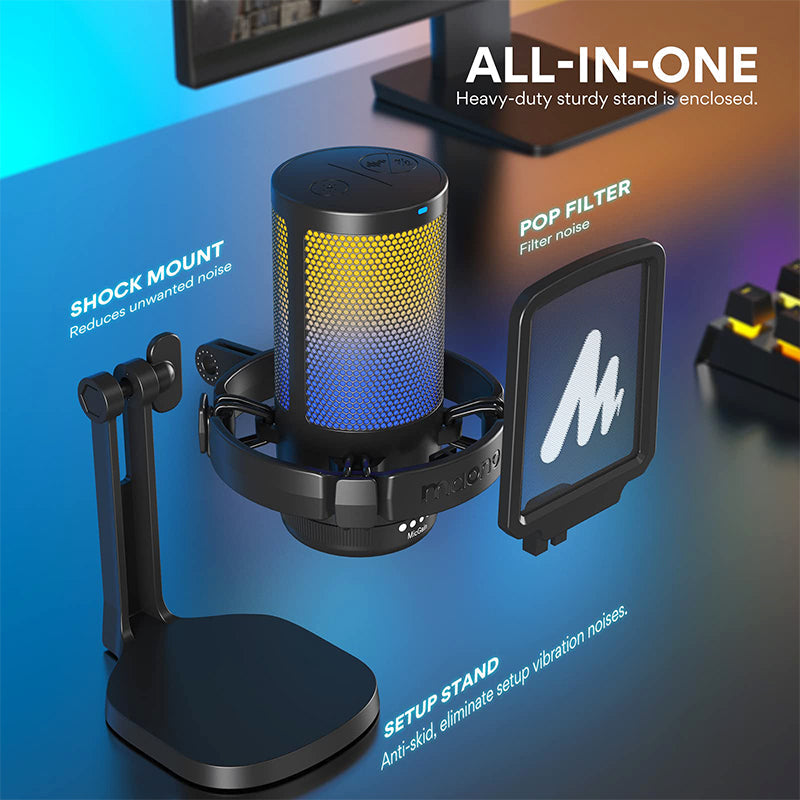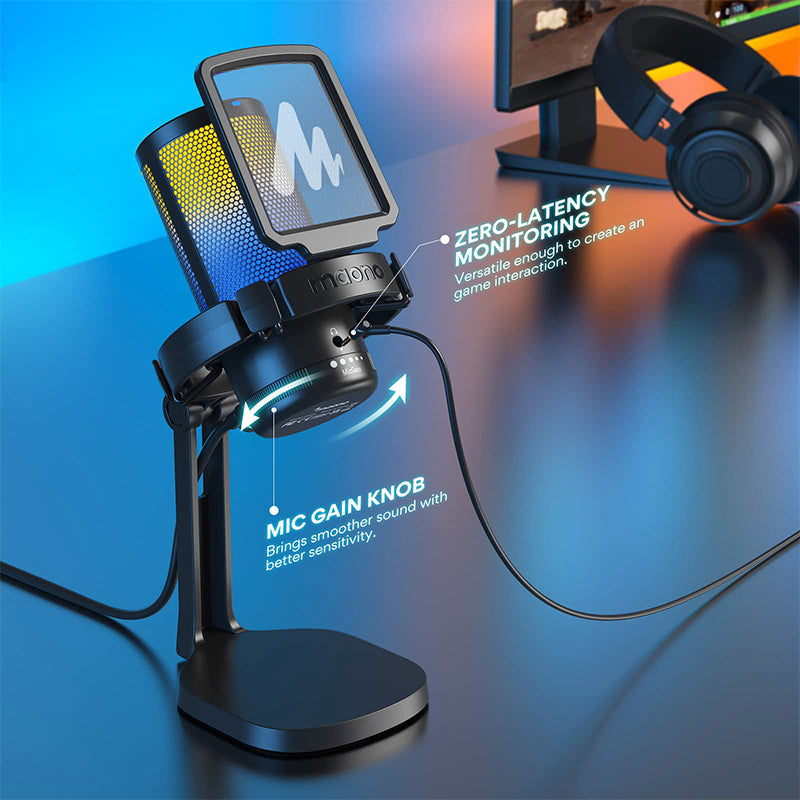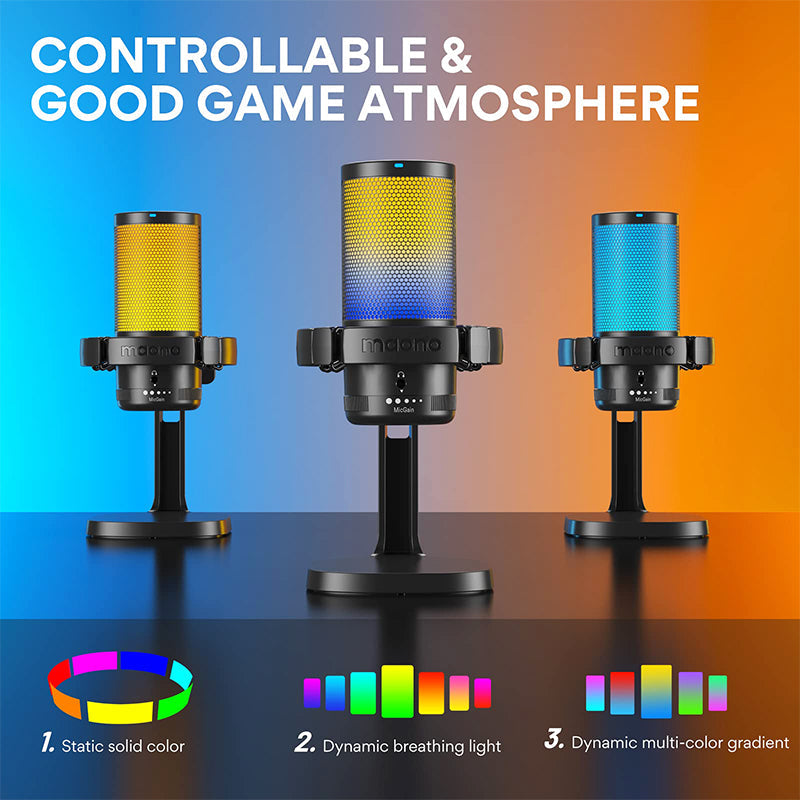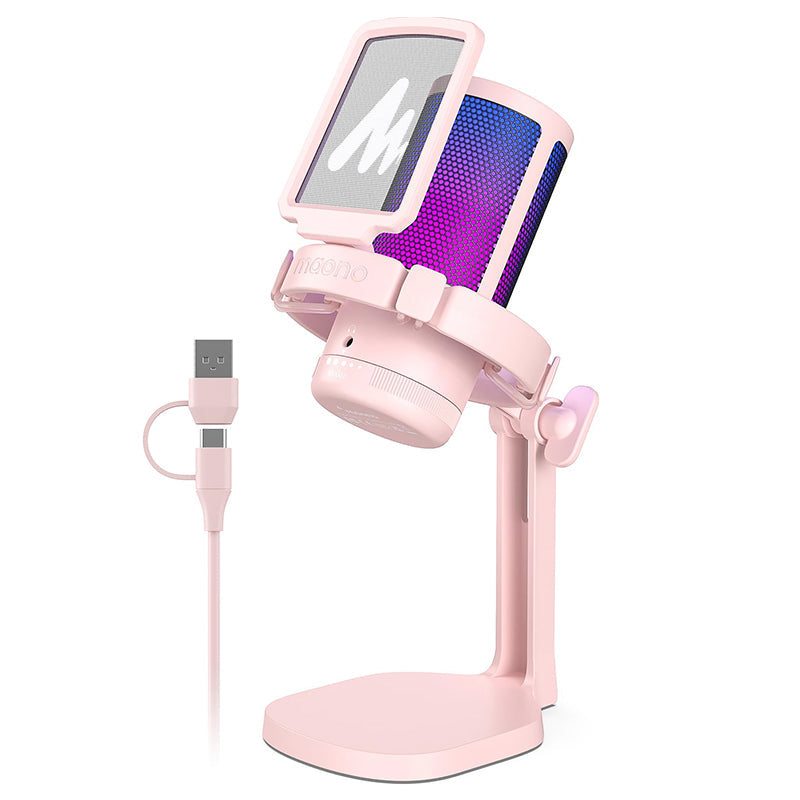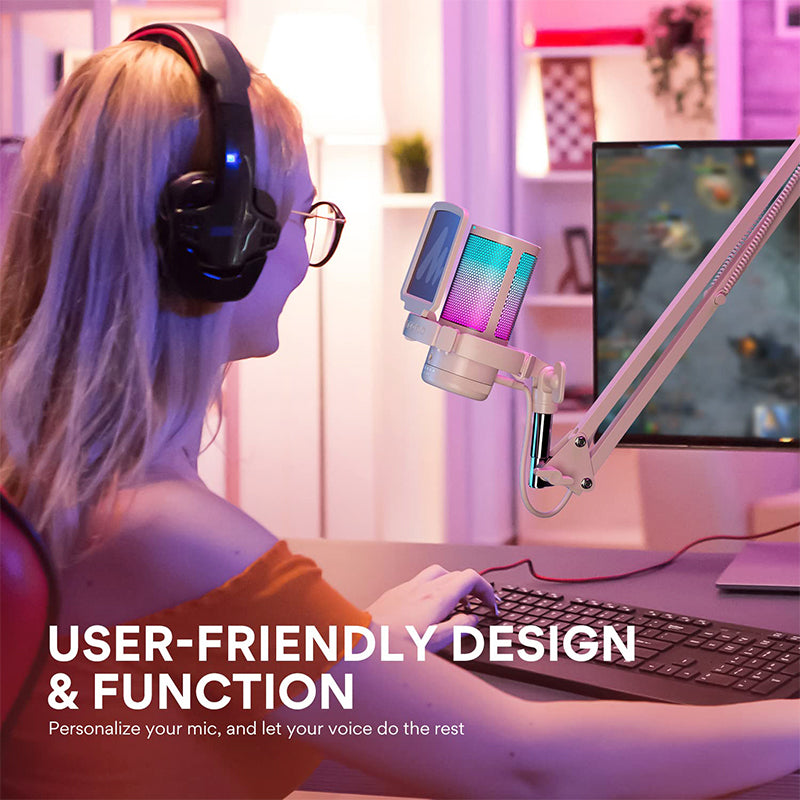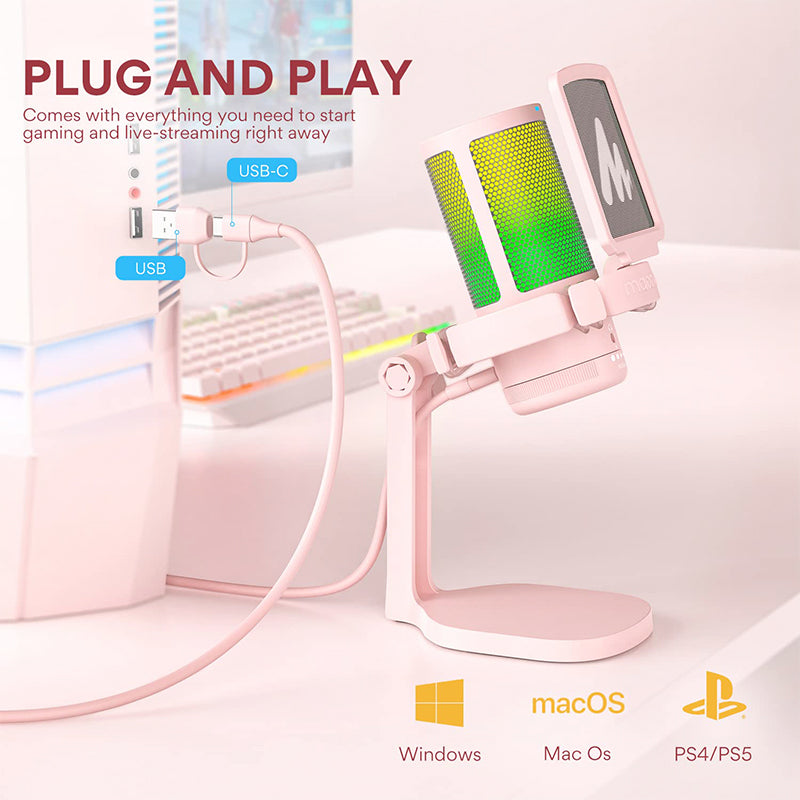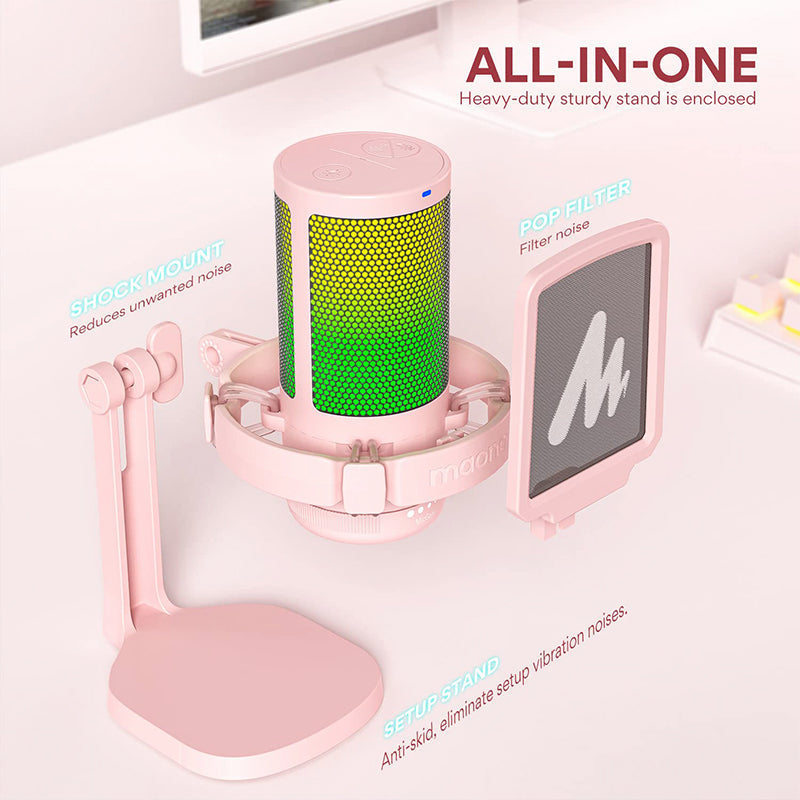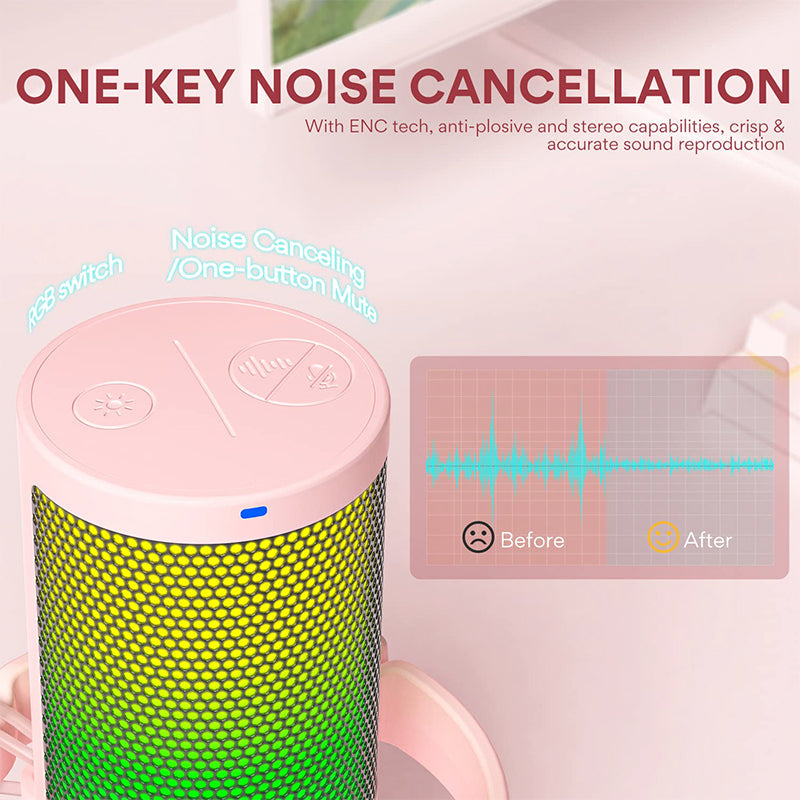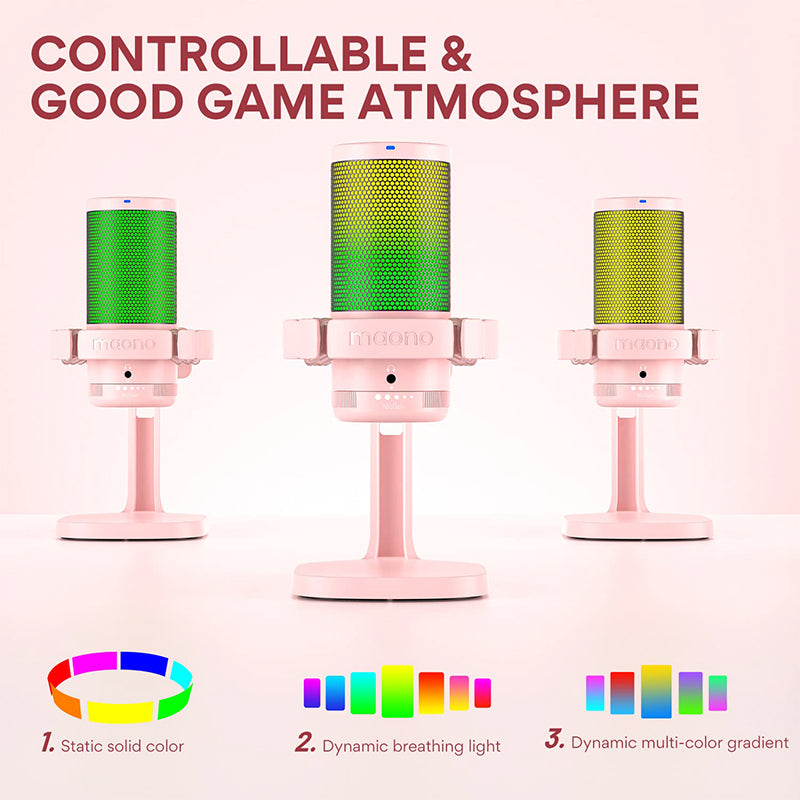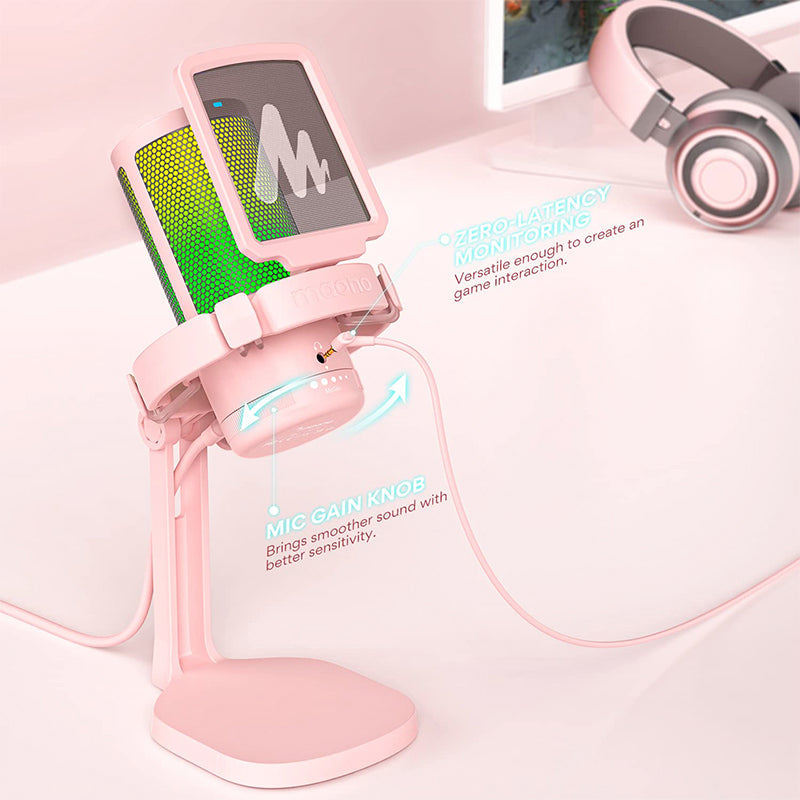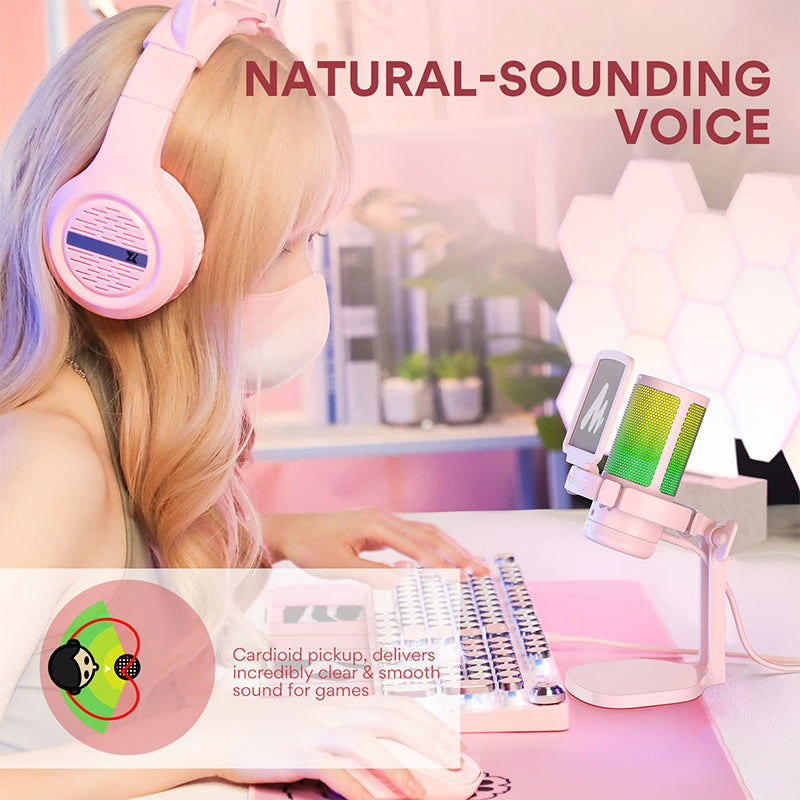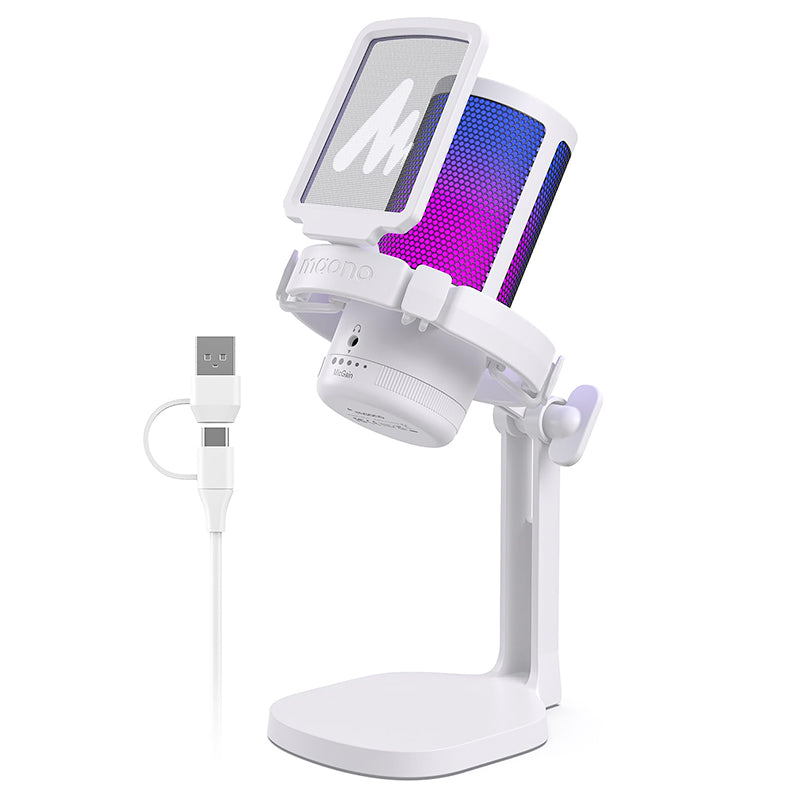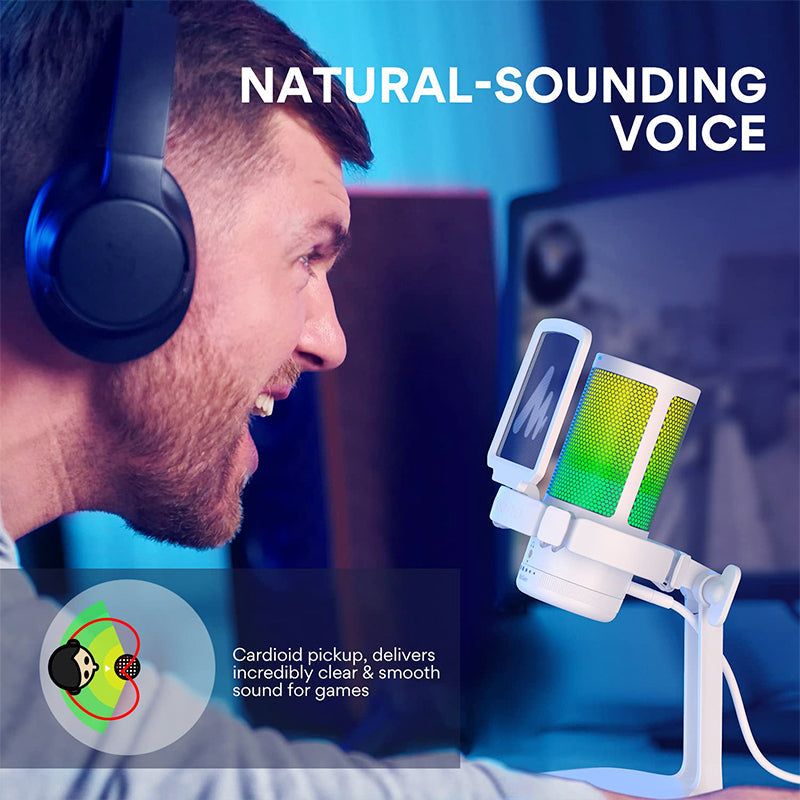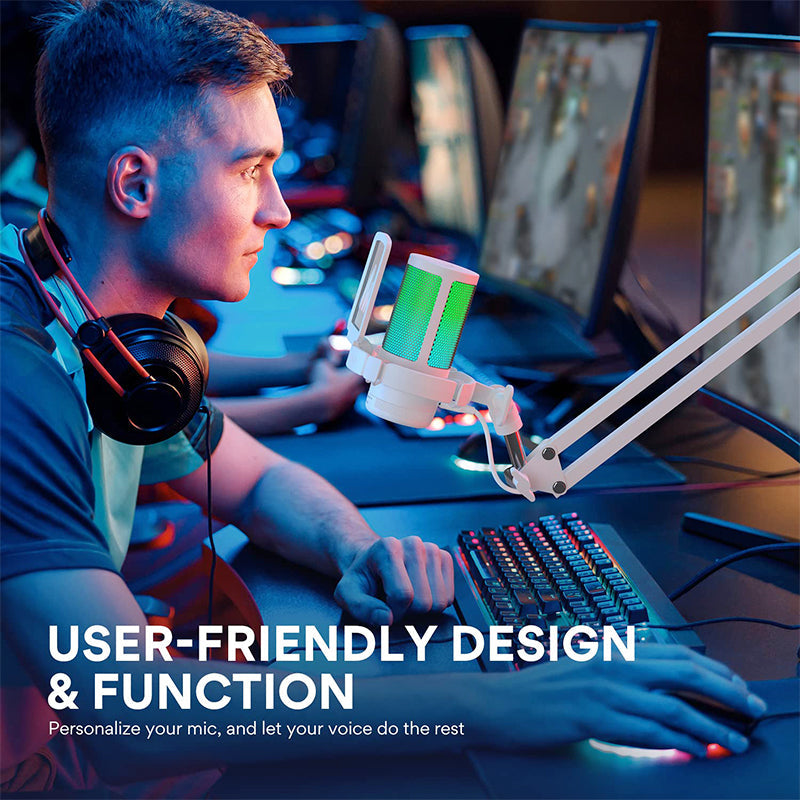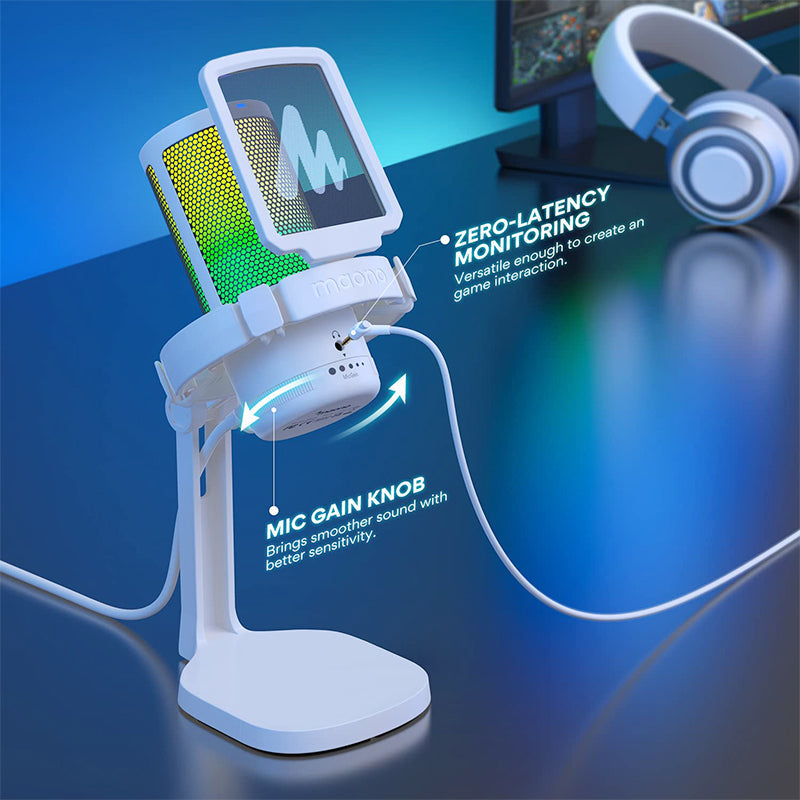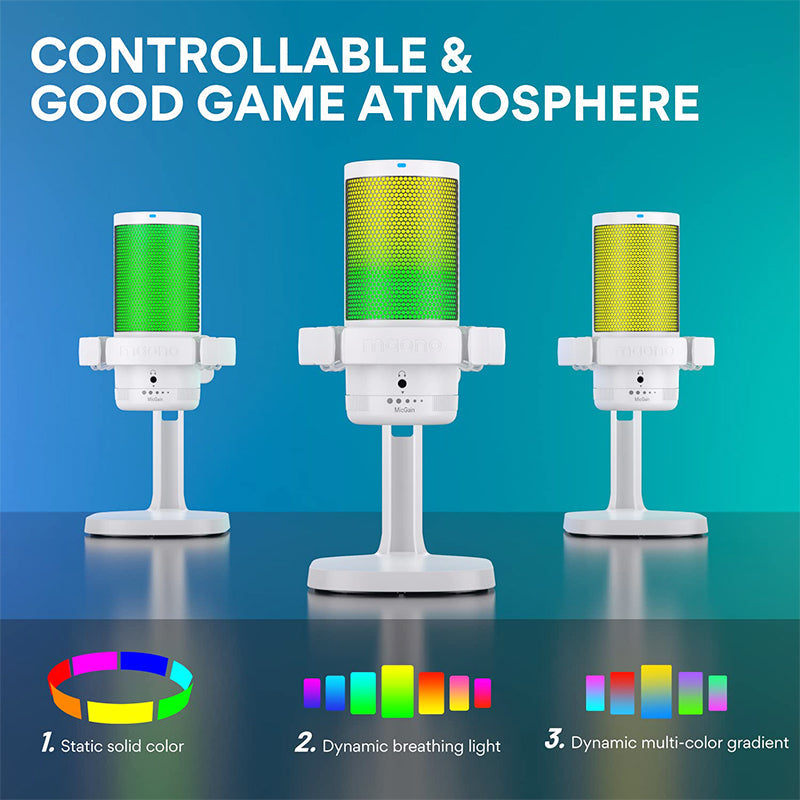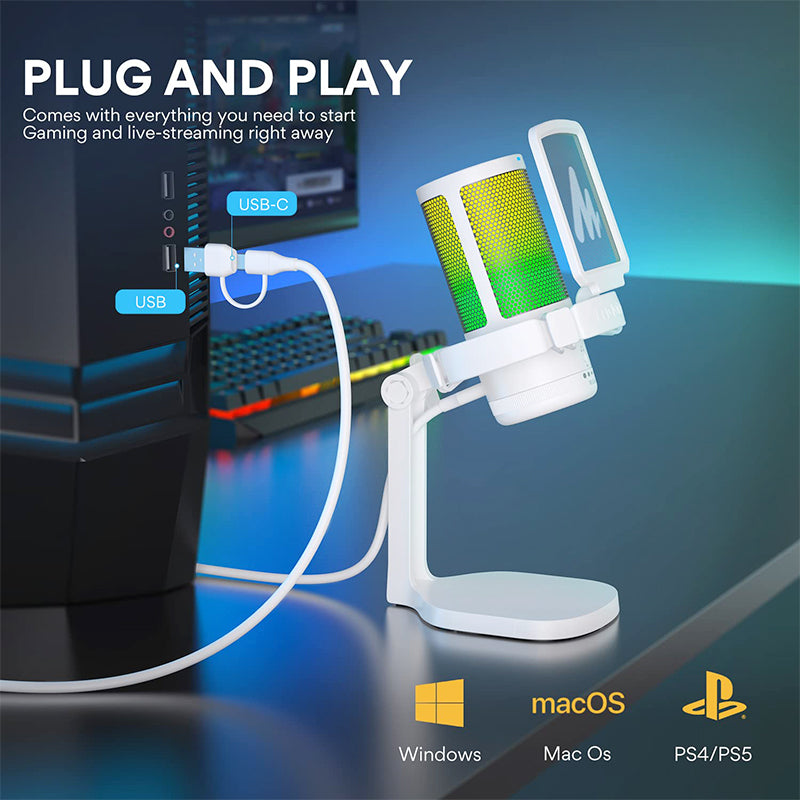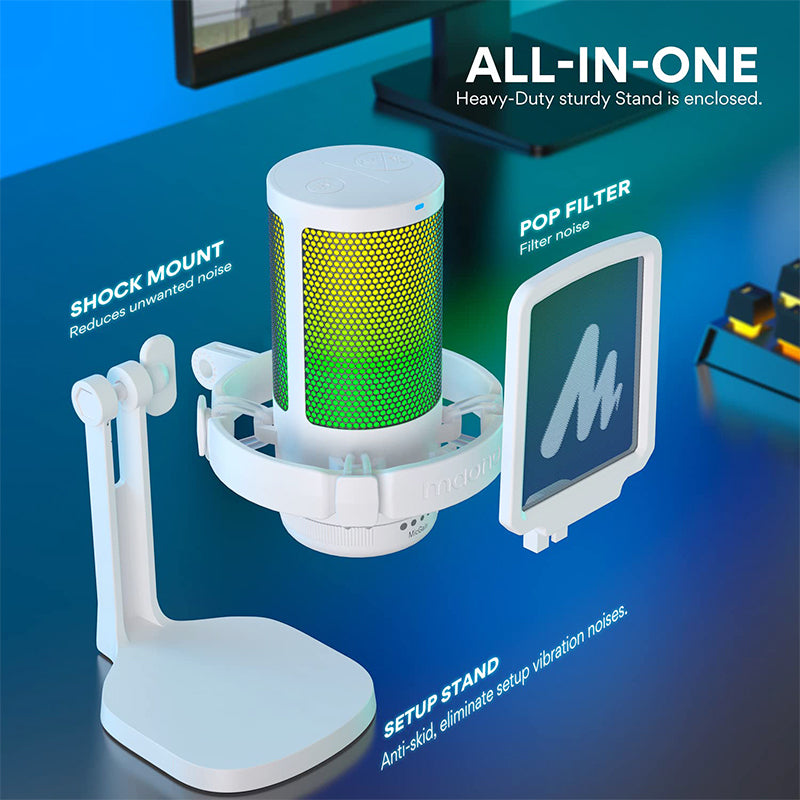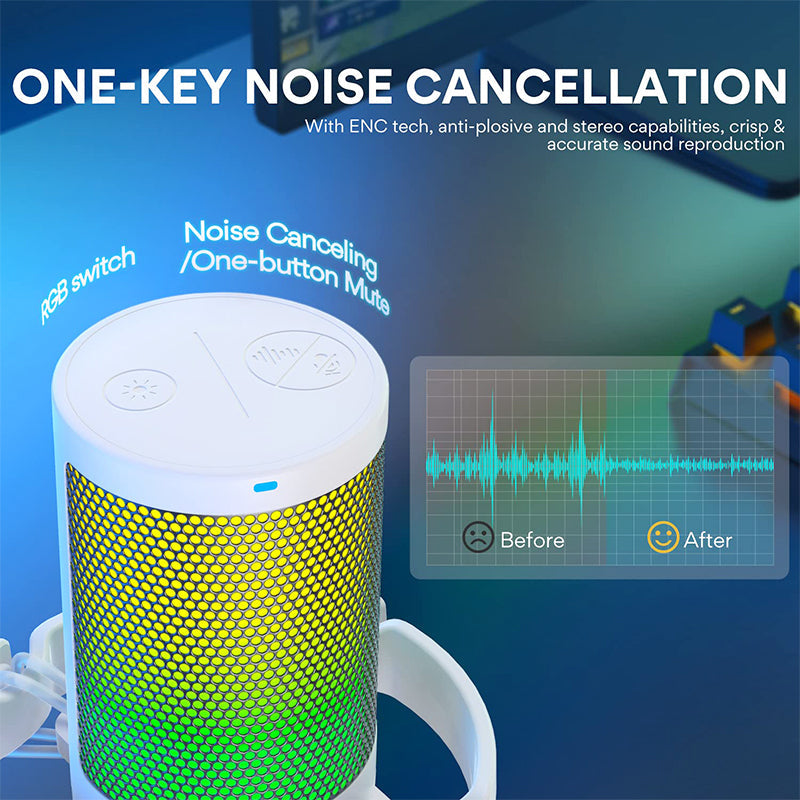 MAONO GamerWave DM20 Gaming Microphone
Clarity Comes Naturally From Voice
The USB gaming microphone comes equipped with a one-key noise cancellation function, which allows it to effectively suppress background noises. Additionally, the USB microphone's cardioid polar pattern is designed to focus on sound coming directly from the front of the mic while filtering out unwanted background noises. It's guaranteed to provide your voice always comes through loud and clear on game streaming chatting and podcast.

Stunning RGB Lighting
The pc gaming microphone boasts stunning RGB lighting, with dynamic multicolor, breathing light, or static solid colors modes. The helps to create an immersive gaming experience and adds an extra layer of visual appeal to your gaming setup. The RGB lighting can choose to suit your preferences, helping you to set the tone for gameplay and create an exciting atmosphere, It enhances your gaming performance on you're playing solo or competing with others online.

One-Click Mute with LED Indicator
The USB computer microphone is equipped with a one-click mute function, which ensures that you have easy control over your gaming audio. Whether you need to take a quick break or engage in a private conversation, this feature allows you to instantly mute the pc mic with just one click. The green LED light indicates that the mute function is active, and the red light tells you that it's off.

Mic Gains Control and Monitoring
The gain control on the game streaming microphone allows you to customize the microphone's sensitivity to pick up sounds from various distances and volumes. By adjusting the mic gain, you can increase or decrease the USB microphone's sensitivity to suit your needs and the surrounding environment, ensuring that you capture clear and precise audio regardless. To have real-time monitoring of your sound and adjust accordingly, plug in the pc mics jack.

Plug and Play
Simply hook up the gaming condenser microphone to your PC, computer, laptop, desktop, Mac, and Android phone with the included USB-C to USB/USB-C 2 in 1 cable. Start gaming, streaming, podcasting, or online chatting in no time.
General

Brand: MAONO


Type: Gaming Microphone


Model: DM20

Specification

Connectivity Technology: USB Type-C, USB


Connector Type: USB Type-C, USB


Special Feature: Controllable RGB Lights, One-Key Noise Cancellation / One-tap Mute, Mic Gain Control, Zero Latency Monitoring, Plug, and Play


Compatible Devices: Computer, PC, Laptop, Desktop, Mac OS, PS4, PS5

Weight & Size

Product Weight: 0.47kg


Package Weight: 0.47kg


Product Size(L x W x H): 22.3*14.8*11.3cm


Package Contents

1 x Condenser Microphone


1 x Pop Filter


1 x Shock Mount Stand


1 x USB Cable


1 x User Manual