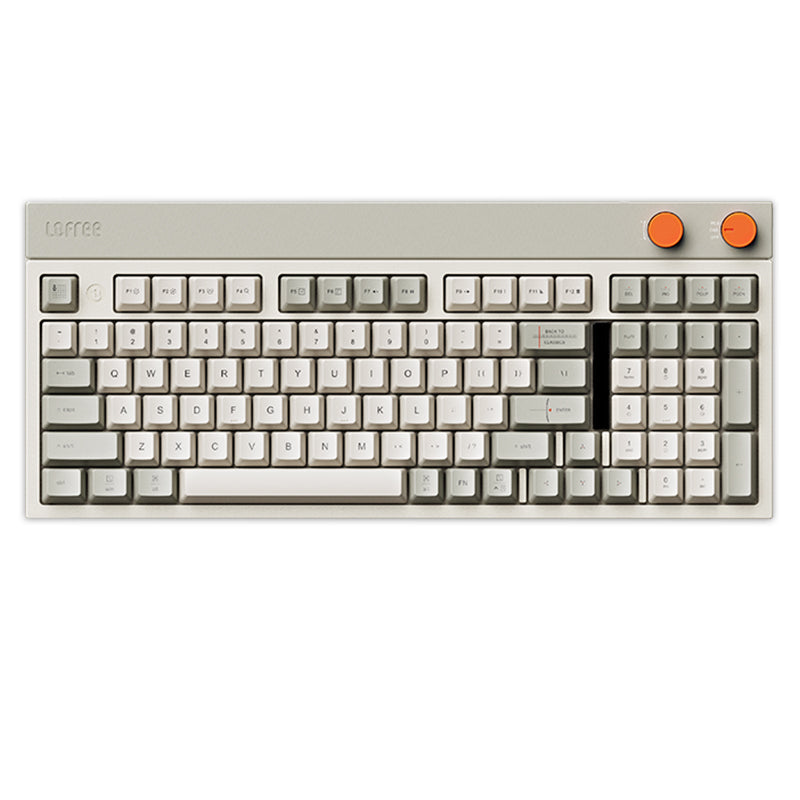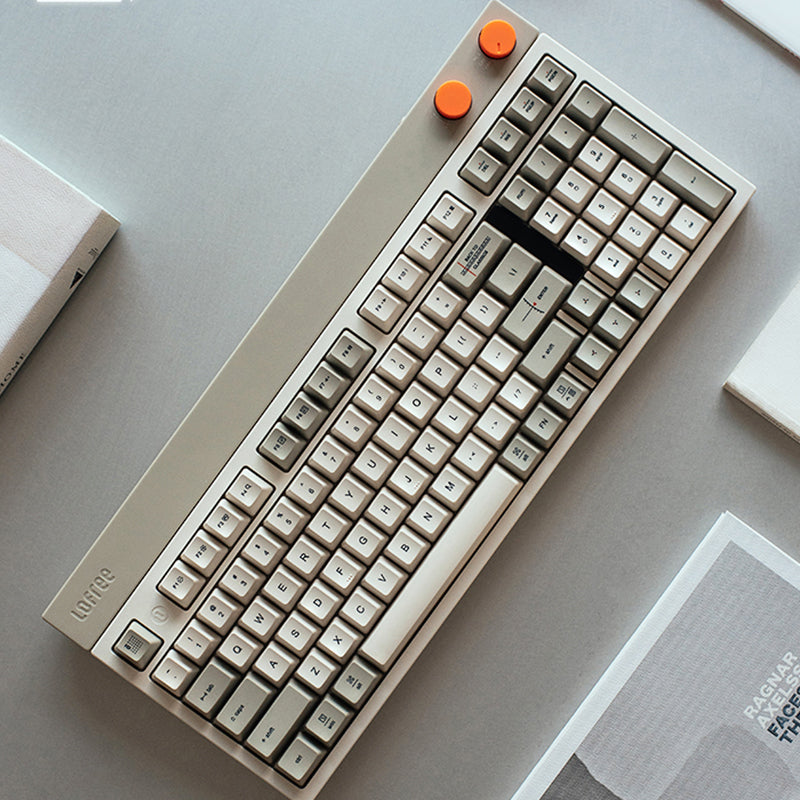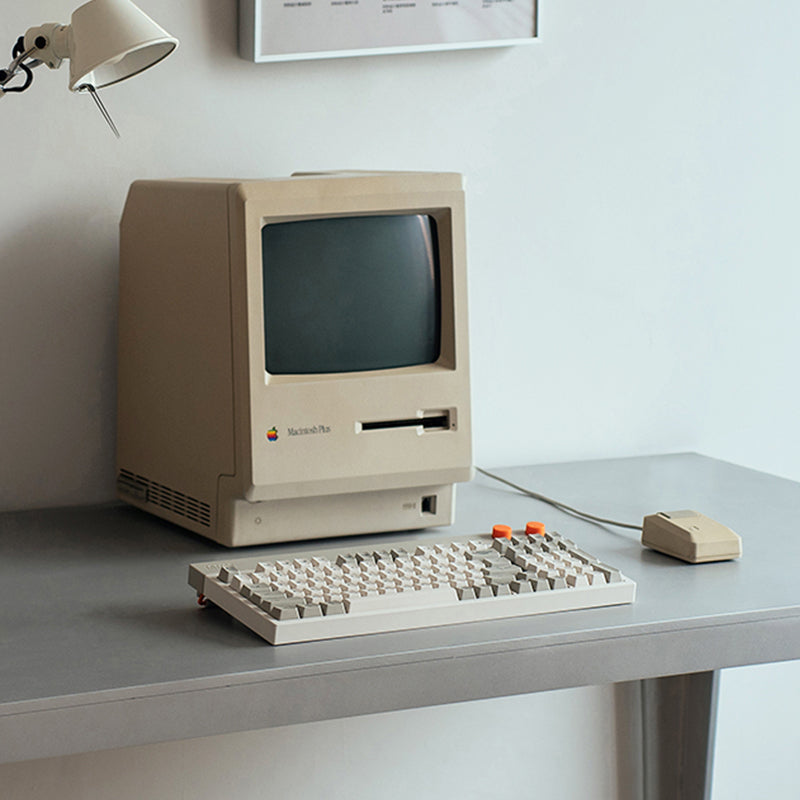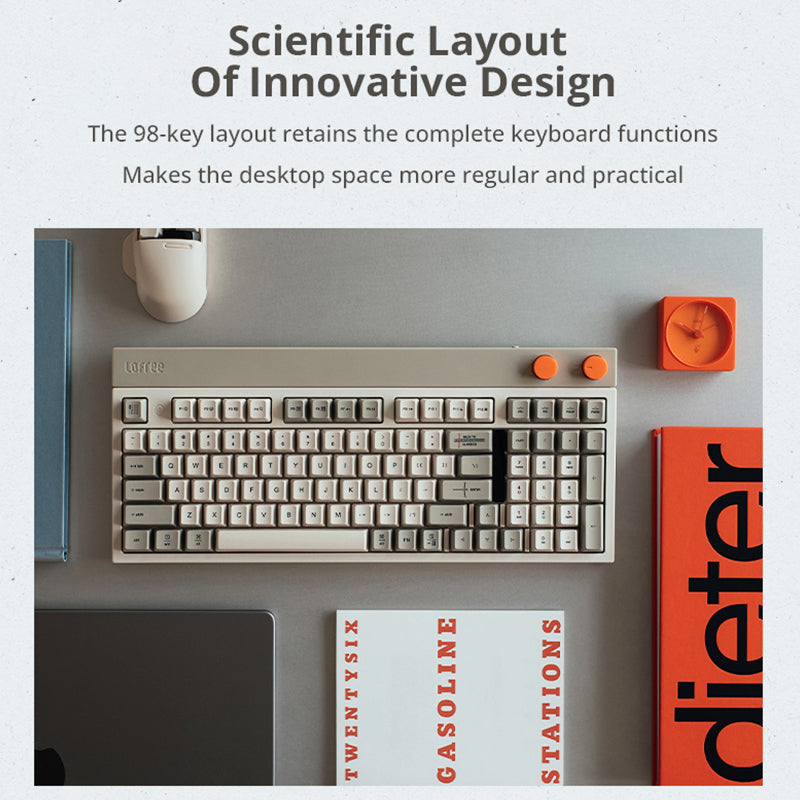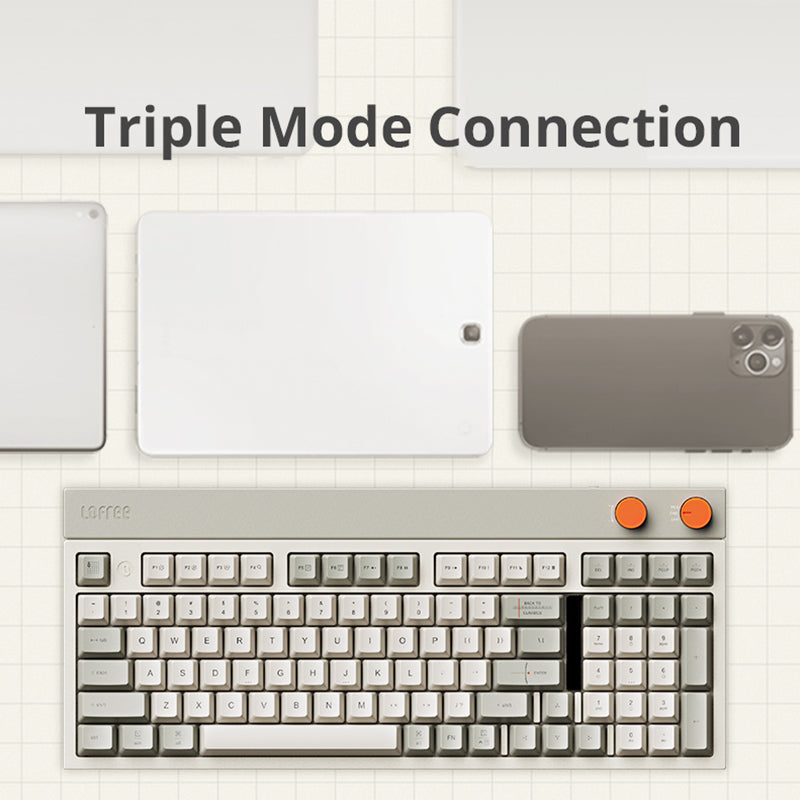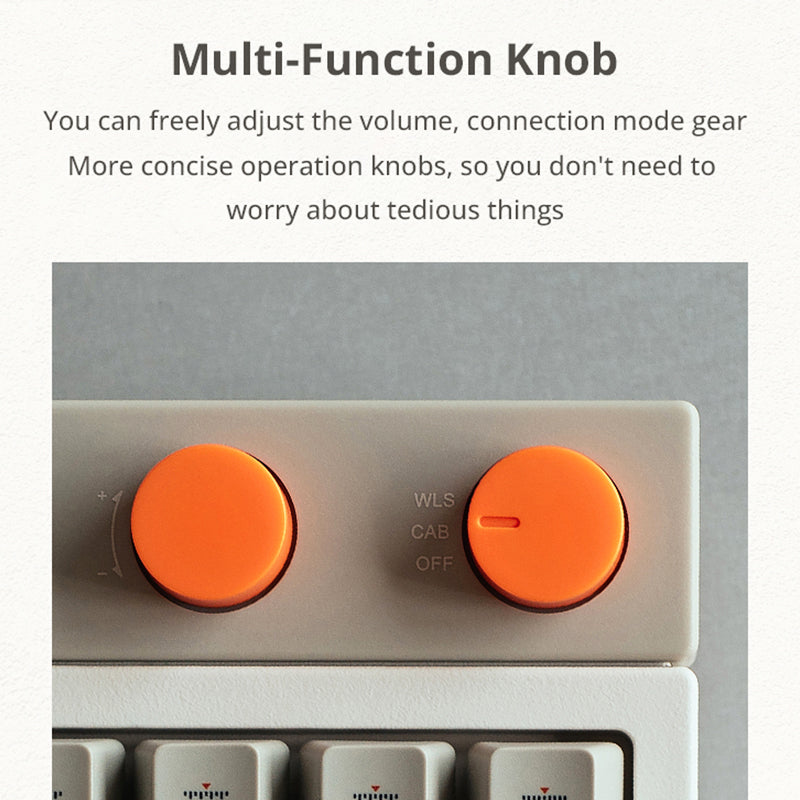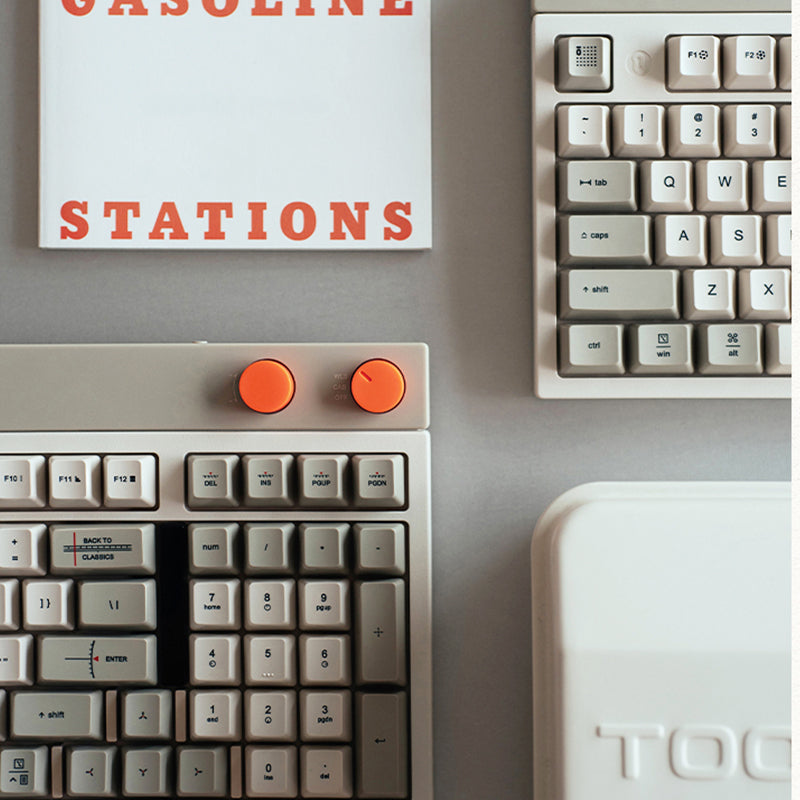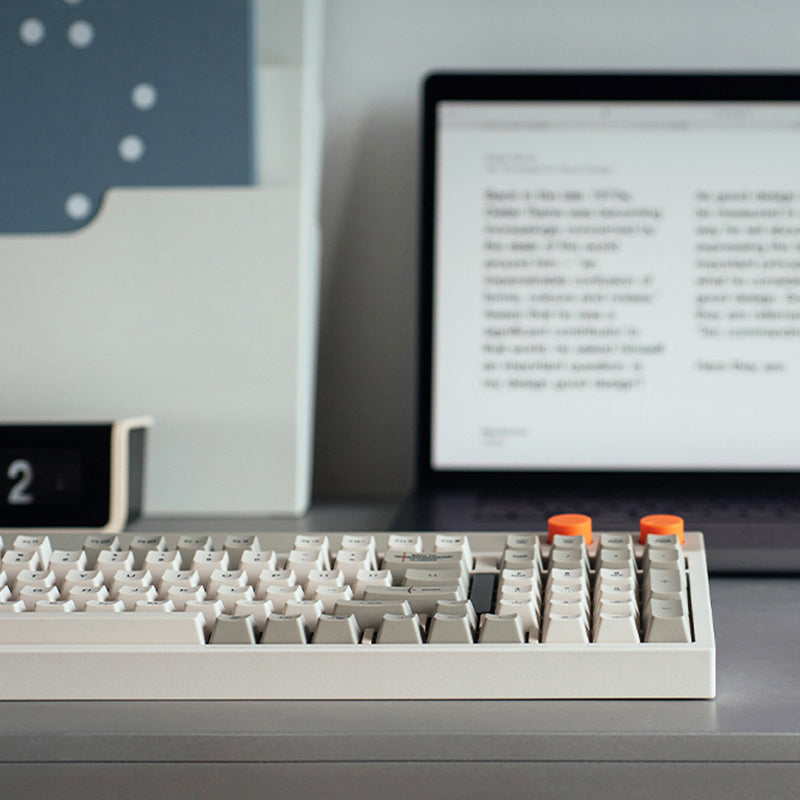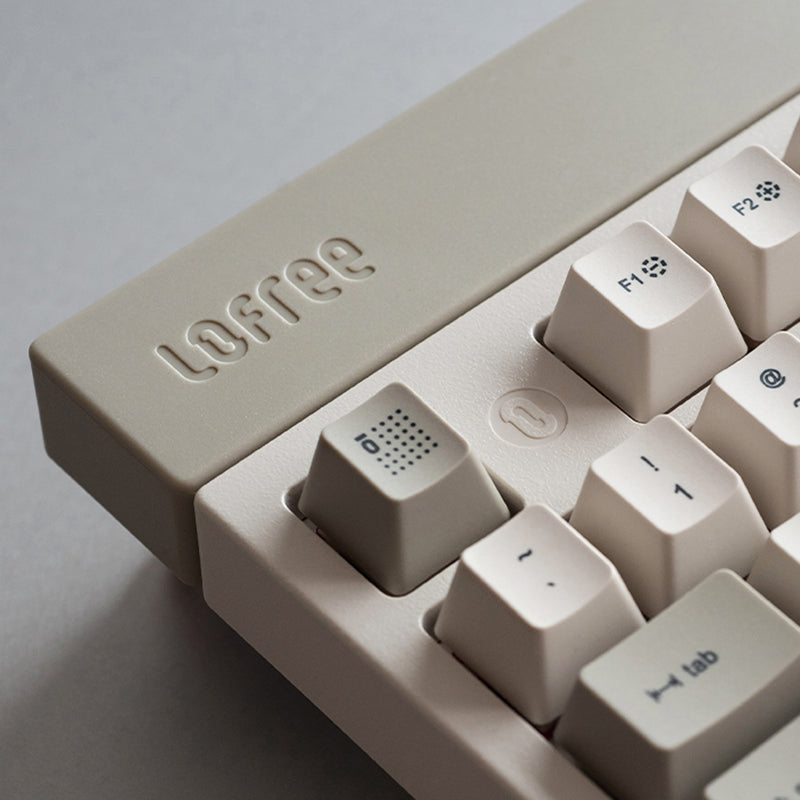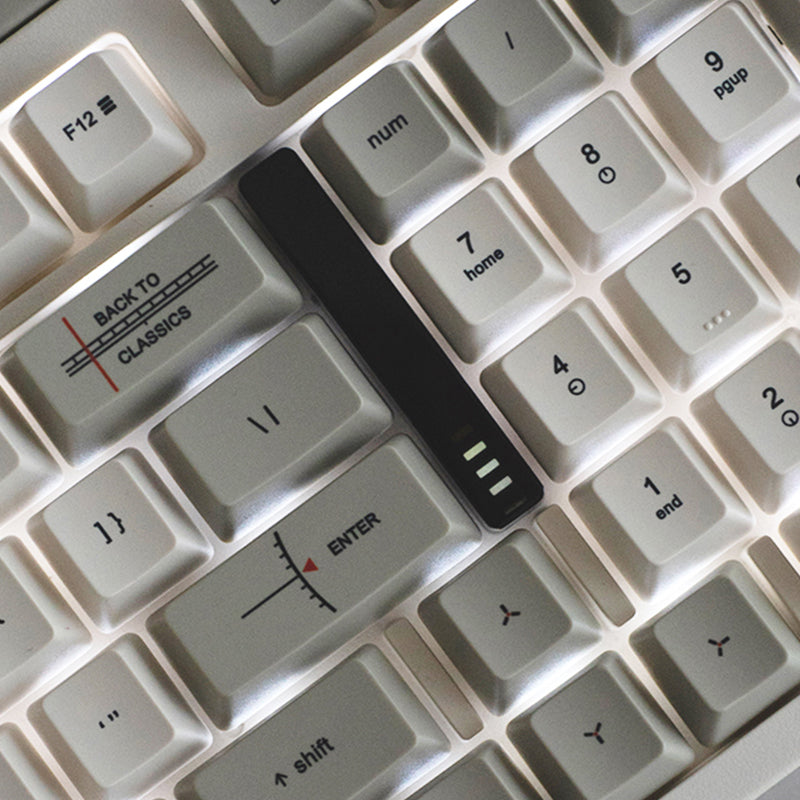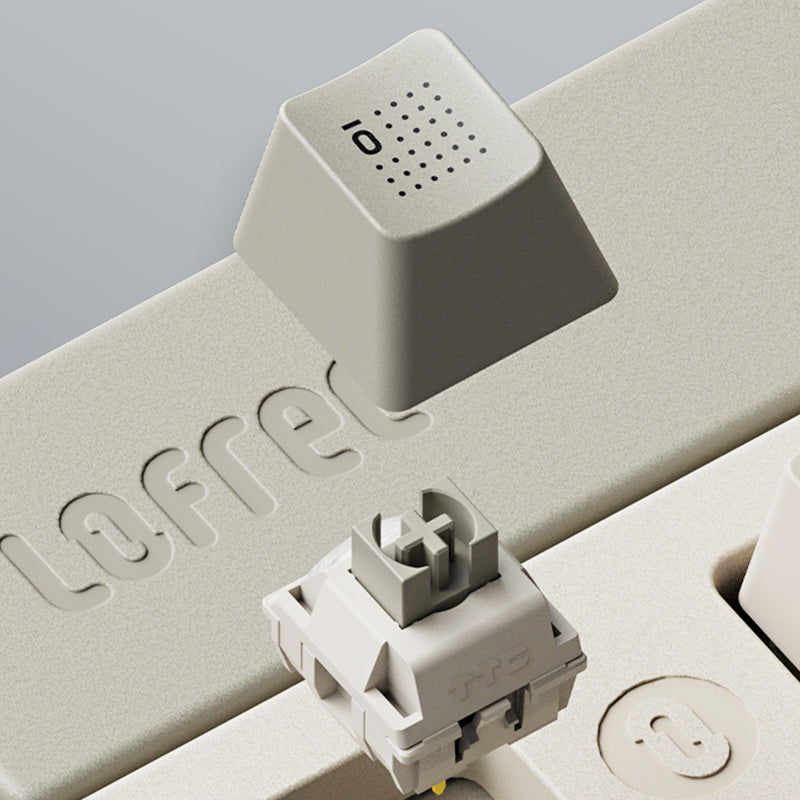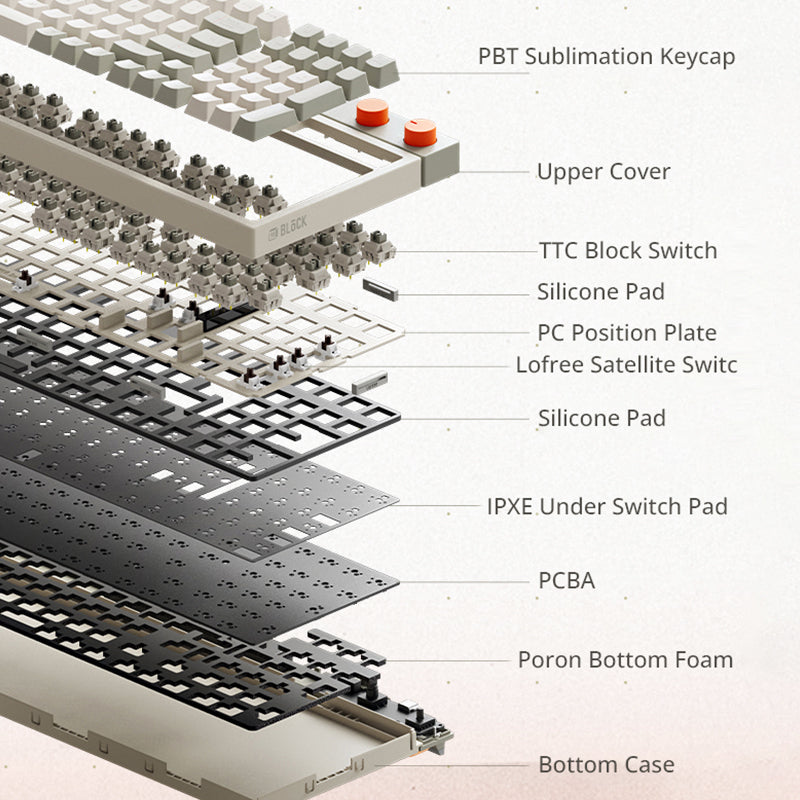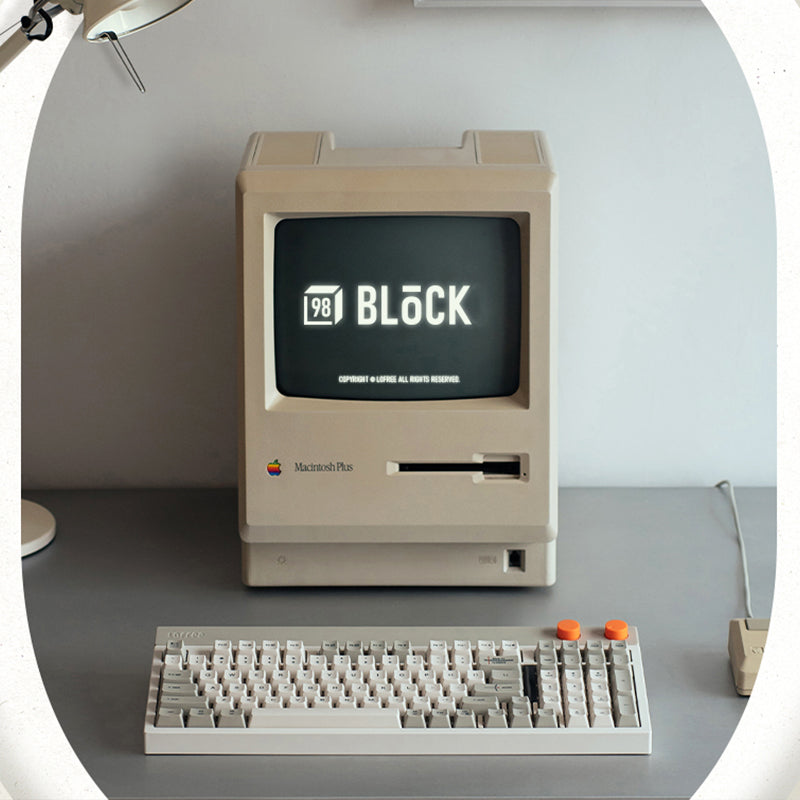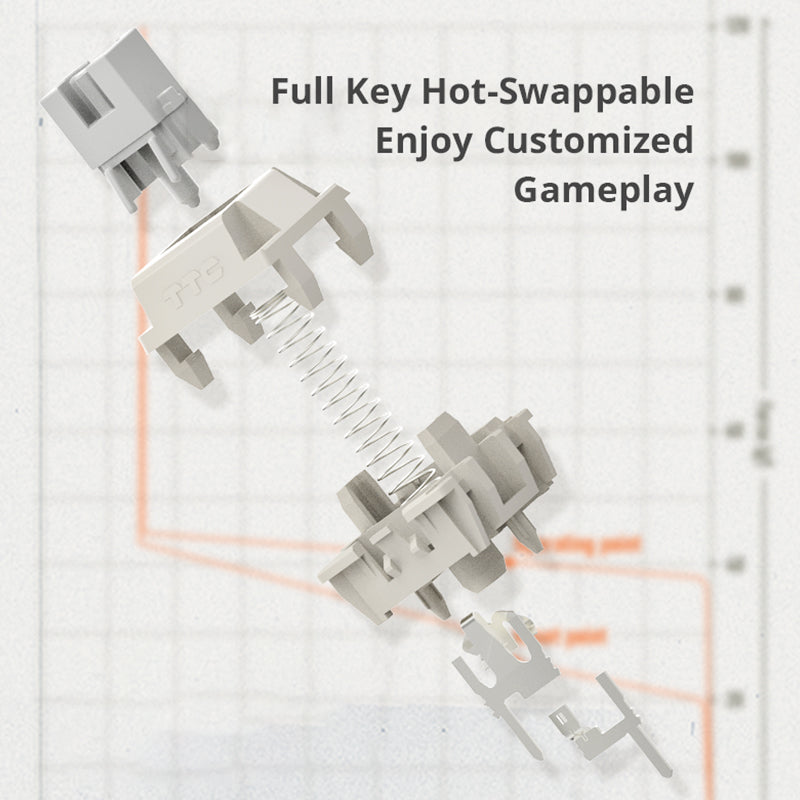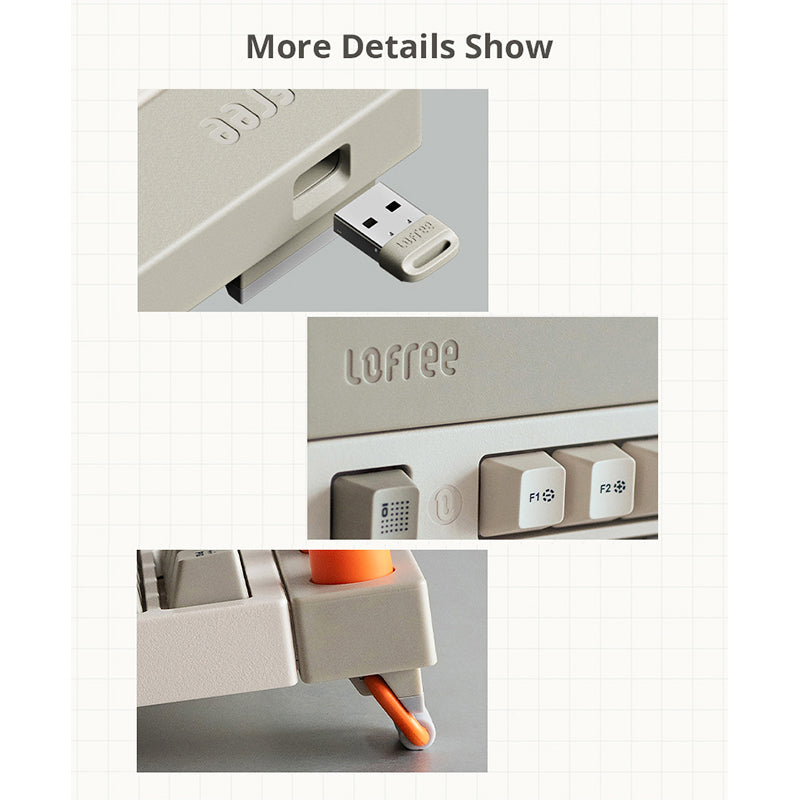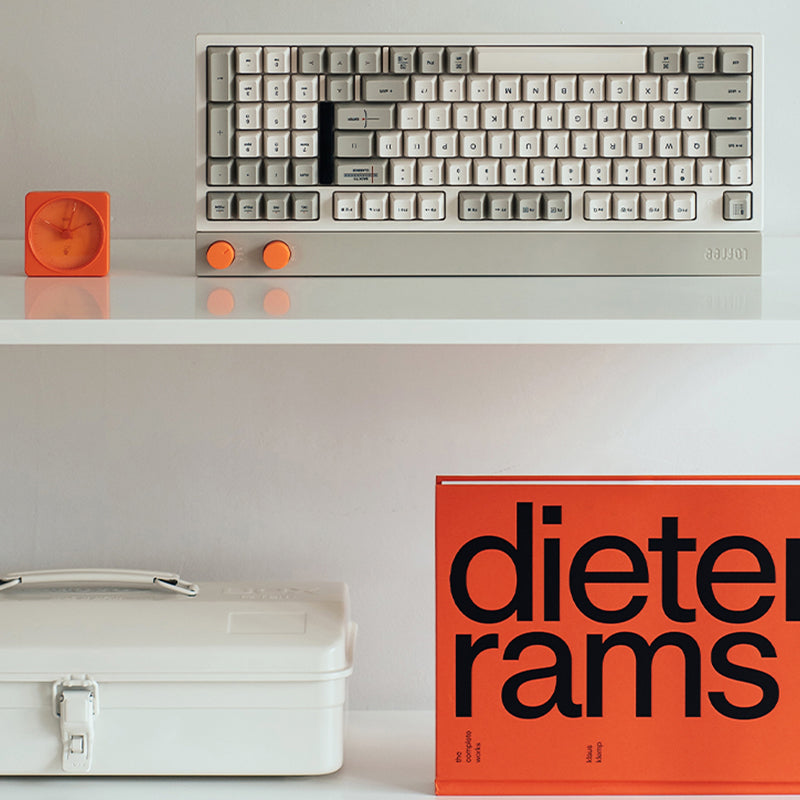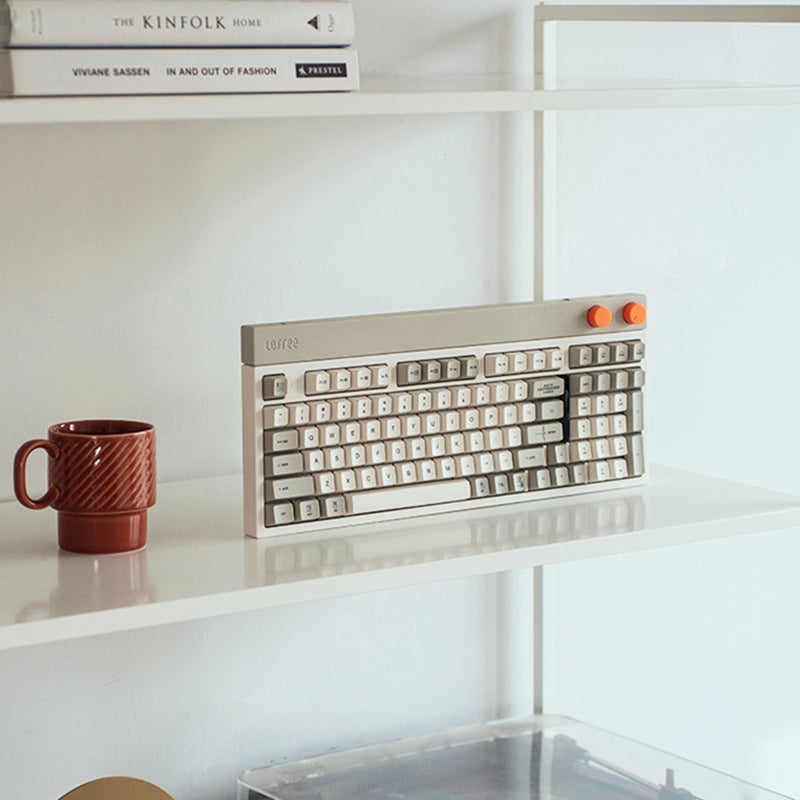 Lofree Block 98 Wireless Mechanical Keyboard
Retro never goes out of style!
The Lofree Block 98 Wireless Mechanical Keyboard combines the modern convenience of wireless connection with the nostalgic feel of retro keyboards. Featuring a reliable wireless connection and tactile mechanical keys, this keyboard will give you a smooth and satisfying typing experience.
Founder Retro Design
Drawing inspiration from Braun's aesthetics, it incorporates minimalist lines into it. The shape is regular and square with a retro feel, and the keycap character design is ingenious, showing the ritual sense of life.

GASKET Structure
Gasket Structure+Lofree Satellite Switch+PC Position Board+Poron Bottom Foam collaboration of various materials, pure noise reduction, crisp sound and soft touch.

Multi-Function Knob
You can freely adjust the volume, connection mode gear, and more concise operation knobs, so you don't need to worry about tedious things.

Visual Status Panel
The simple and intuitive status panel, the status is clear, the keyboard status is clear at a glance, and the adjustment is more convenient.

PBT Keycaps + Sublimation Character Process
Delicate hand feeling, wear-resistant and non-greasy, comfortable frosted hand feeling, not easy to fade, and the pattern and characters are clear and not easy to wear.

Full Keys Hot-Swappable
Support full key replacement switch, compatible with most 3pin/5pin switches.

LED Monochrome Backlight
Support 14 kinds of lighting effect changes, use the combination keys to quickly switch between various lighting effects, making the minimalist picture more harmonious and unified.

Quadruple Sound-Absorbing Structure
PORON Sound-absorbing foam+IXPE under switch pad+silicone pad+cushion. Eliminate the knocking sound and cavity sound of the switch, and also eliminate the resonance noise, balance the touch of the keys, and make each key achieve a better sound reproduction of the switch.

LOFREE Self-Developed Satellite Switch
It is self-lubricating at the factory, and after high-precision adjustment, it can effectively reduce the wire sound and noise of the large keys, restore a better key sound, and improve a better feel.

Scientific Layout Of Innovative Design
The 98-key layout retains the complete keyboard functions, helps to quickly locate the direction keys, and makes the desktop space more regular and practical.

Triple Mode Connection
Support Bluetooth 5.0/Wireless 2.4G/Wired USB Type-C. Compatible with multiple systems, compatible with Win 8/10, Mac/ios, and Android systems.
General

Brand: Lofree


Type: Mechanical Keyboard


Model: BLOCK 98

Specification

Number of Keys: 98

Number of Multifunction Keys: 13

Knob: Volume & Connection

Structure: Gasket

Hot-Swappable: Yes


Switch Type: BLOCK Switch, Full POM by TTC

TTC Block Switch
Operating Force: 43gf
Bottom Force: 50gf
Pre-Travel: 1.6mm
Total Travel: 3.8mm

Keycap Material: PBT

Keycap Profile: OEM


Case Material: ABS

N-key Rollover Support: Yes

Backlight: White-LED

Backlight Modes: 14

Angle: 4º/ 8º

Compatible System: macOS/Windows/Android/iOS

Connection Mode: Bluetooth 5.0, 2.4Ghz or Wired(Type C)

Battery Life: 2000mAh

Charging Time: 2.5 hours

Working Time (all lights on): 10 hours (lab test result)

Working Time (all lights off): Up to 80 hours (lab test result)


Weight & Size

Product Weight: 1kg


Package Weight: 1.6kg


Product Size(L x W x H): 387*165*40.5mm


Package Contents

1 x LOFREE Block98 Mechanical Keyboard


1 x USB Type-C Cable


1 x User Manual