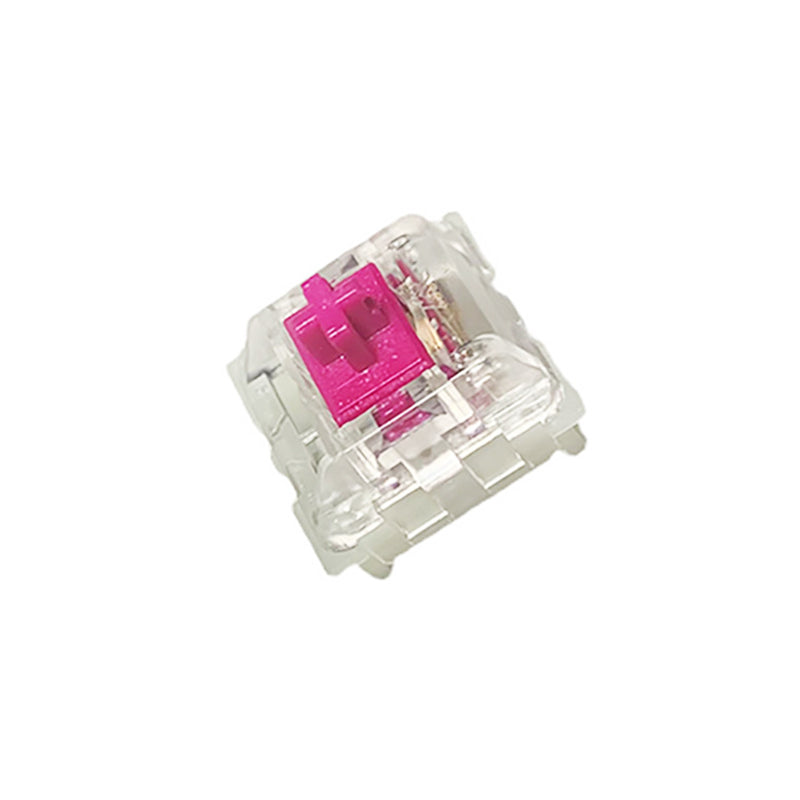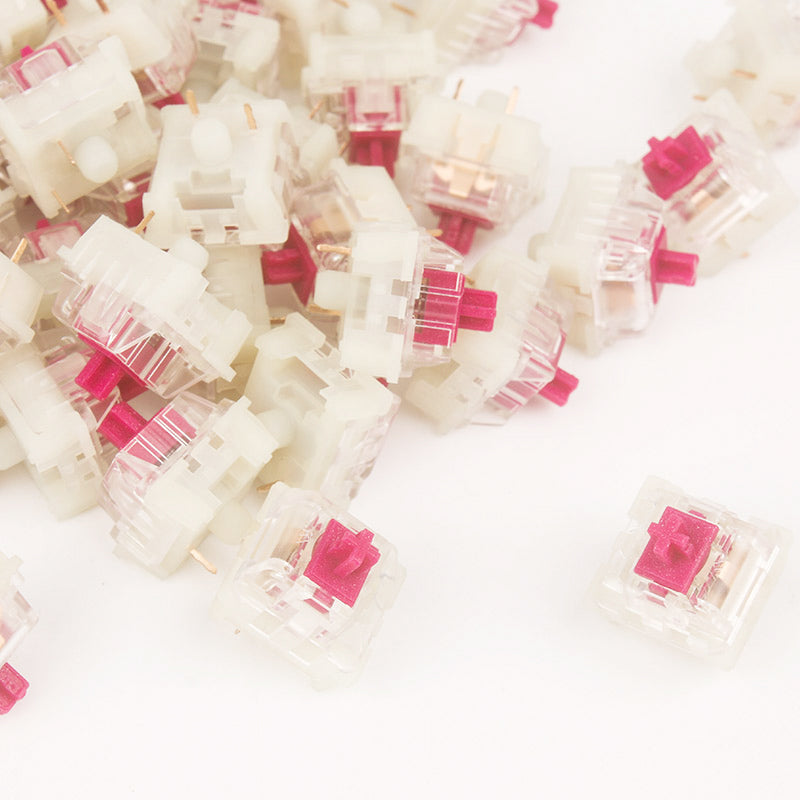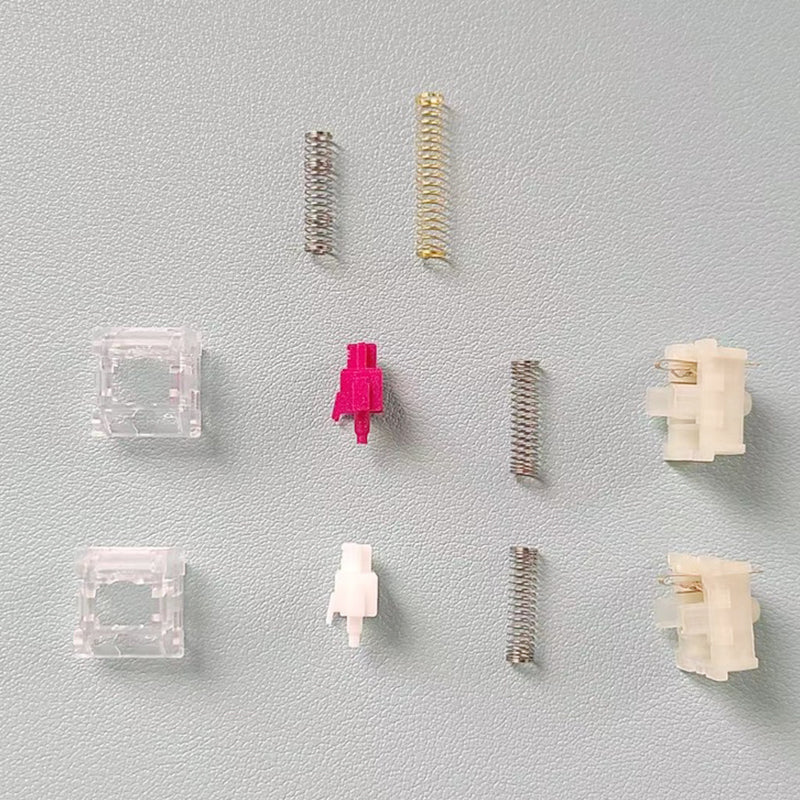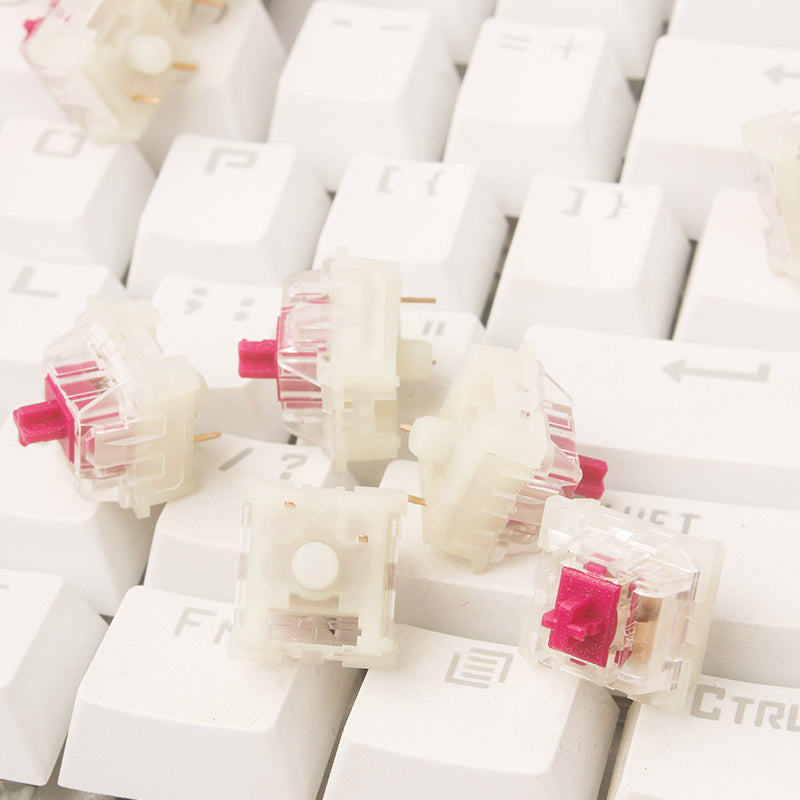 KTT Claret Smooth Linear Switches
KTT Claret Smooth Linear switch, dedicated to keyboard mod enthusiasts.
Every single switch has a 100 million click times durability.
Extremely wear-resistant internal components with IP40 dust-proof features provide a long-lasting and stable quality lifespan.
Advanced mainstream 3-pin configuration for maximum applicability and worry-free customization.
Compatible with most hot swappable mechanical gaming 
General

Brand: KTT


Type: Mechanical Switches


Model: Claret

Specification

Type: Smooth Linear

Pin: 3-Pin 

Operating Force: 45gf±10gf

Pre-travel: 1.5mm±0.4mm

Total Travel: 3.8mm±0.4mm

Pre-Lubed

Lifespan: 80 Million Cycles

Weight & Size

Product Weight: 0.12kg


Package Weight: 0.125kg

Package Contents

1 x 40Pcs Switches / 70Pcs Switches