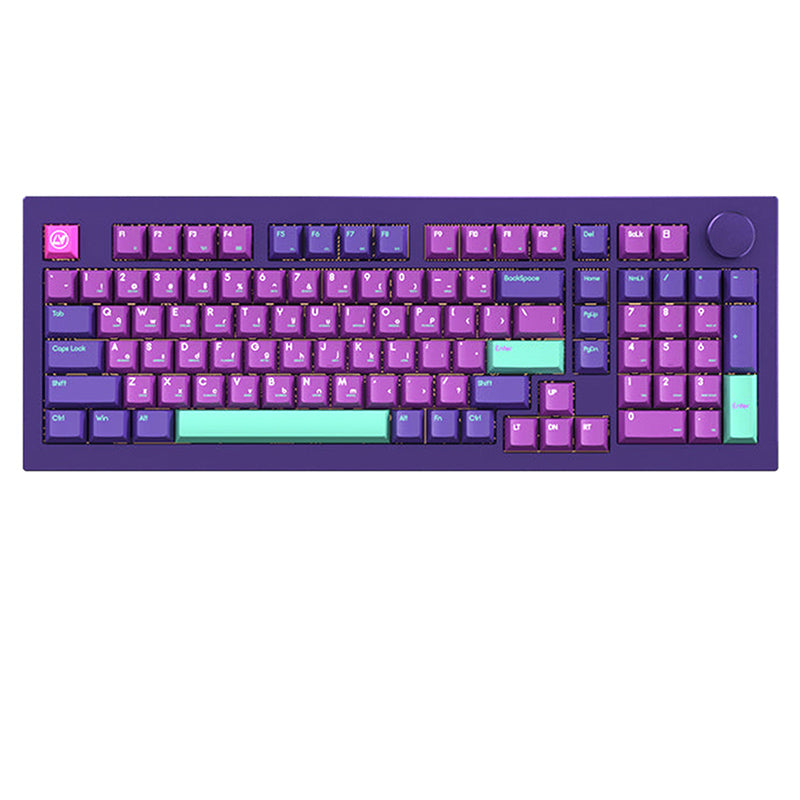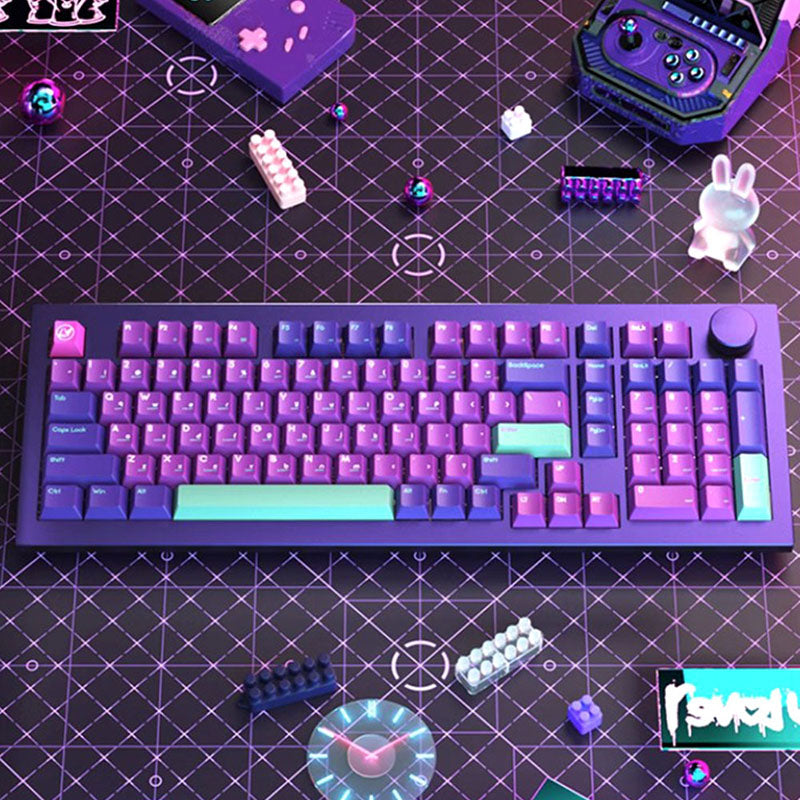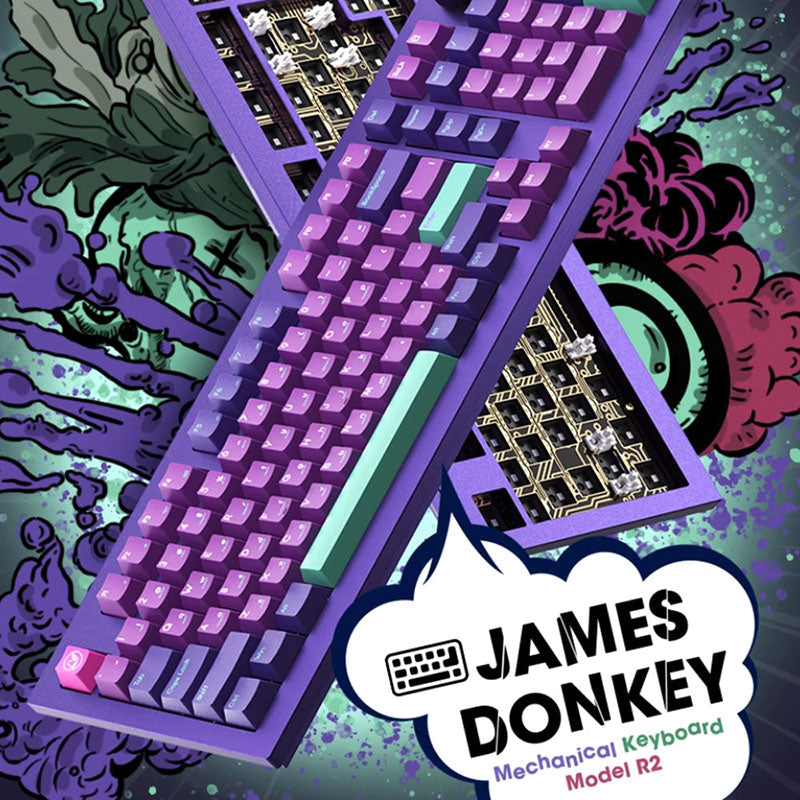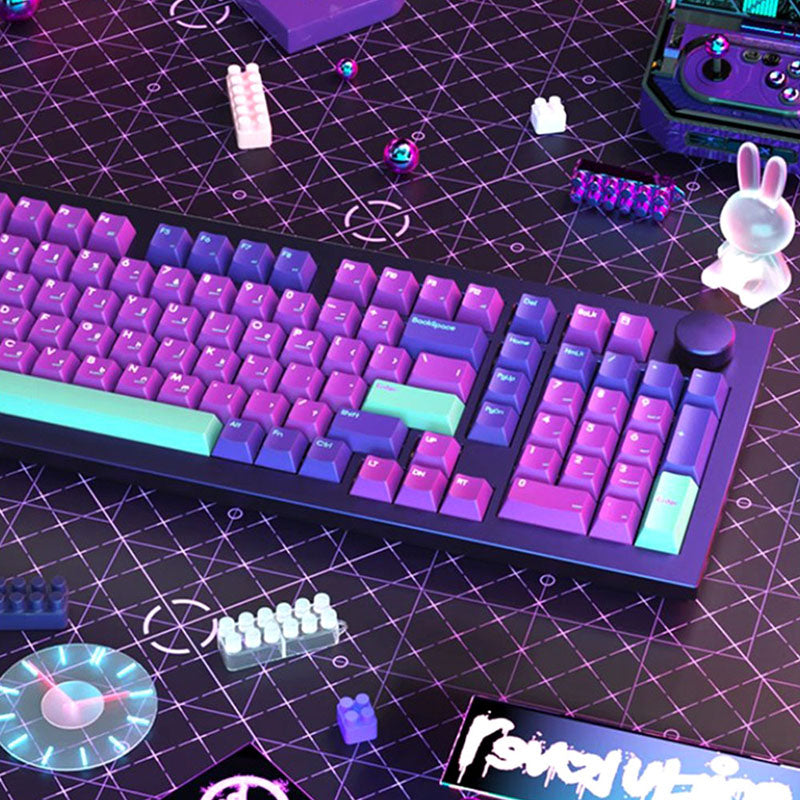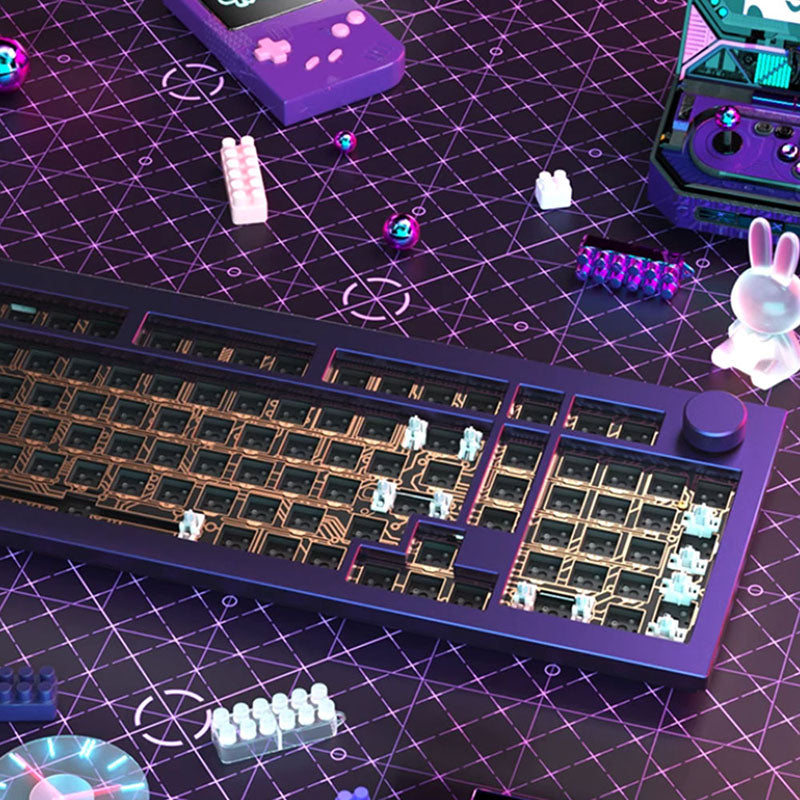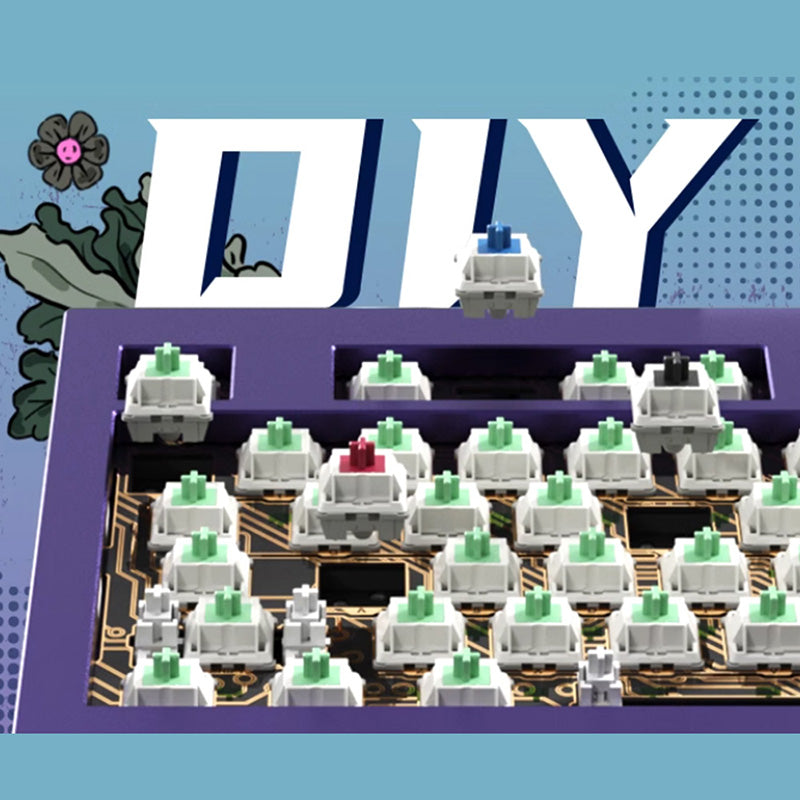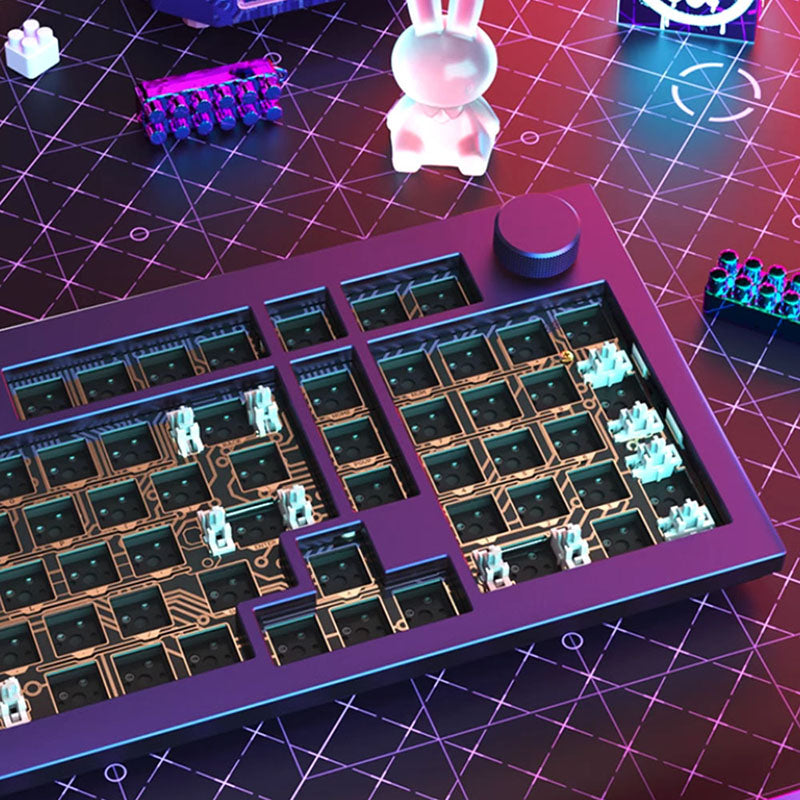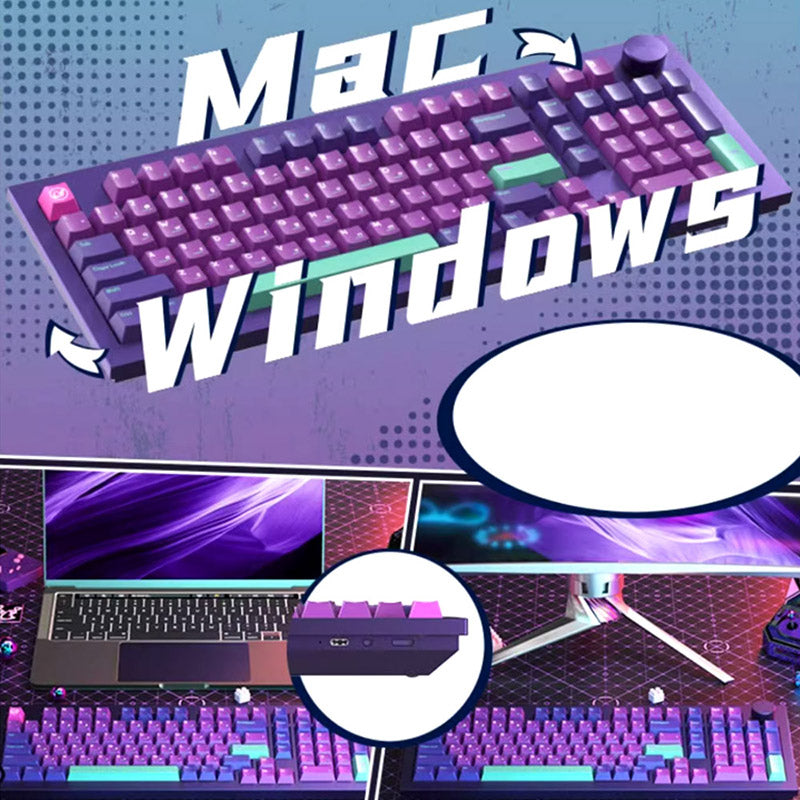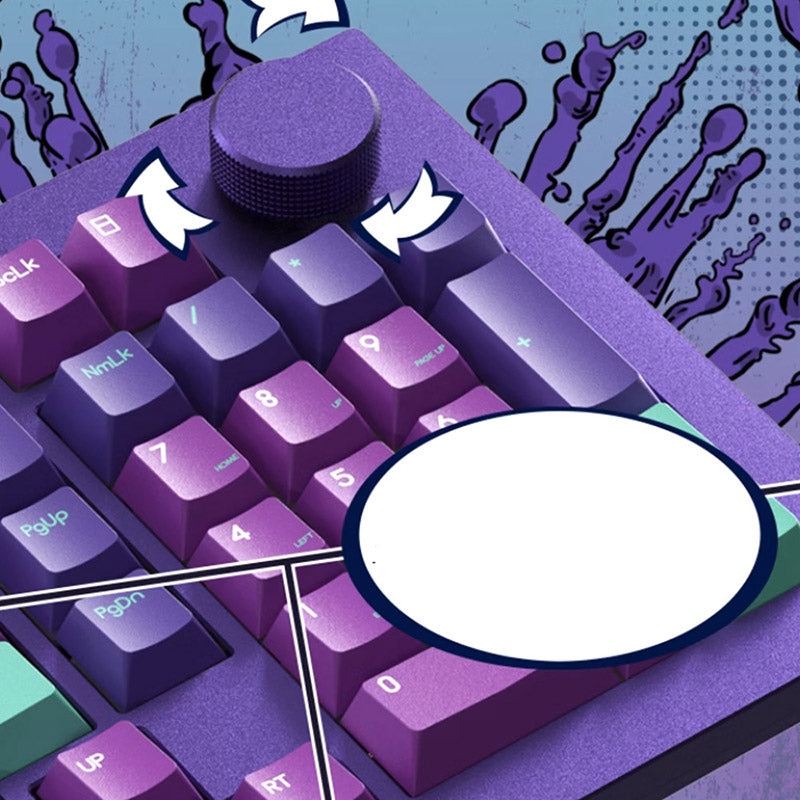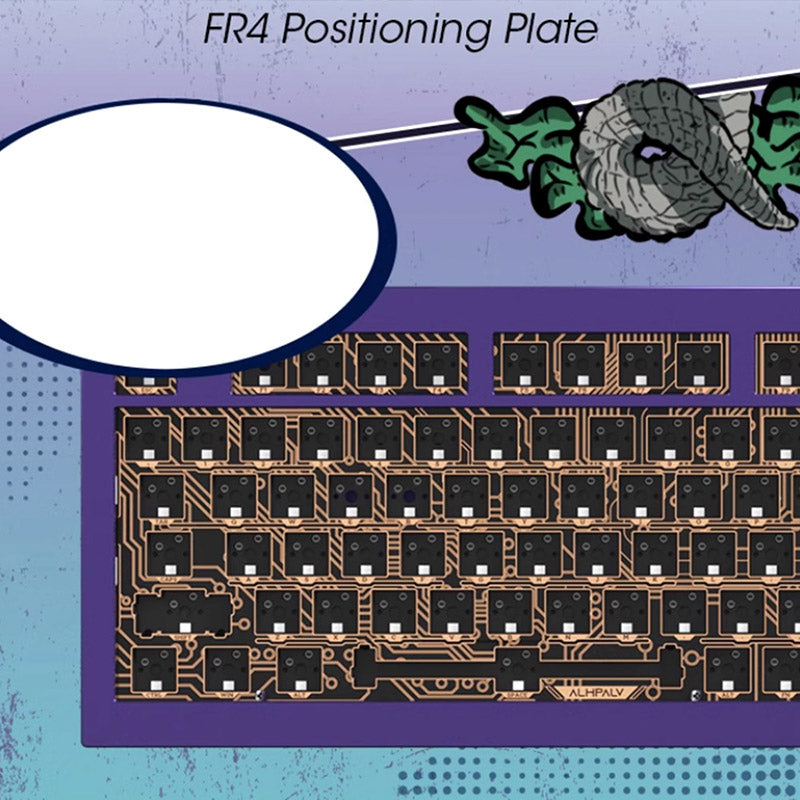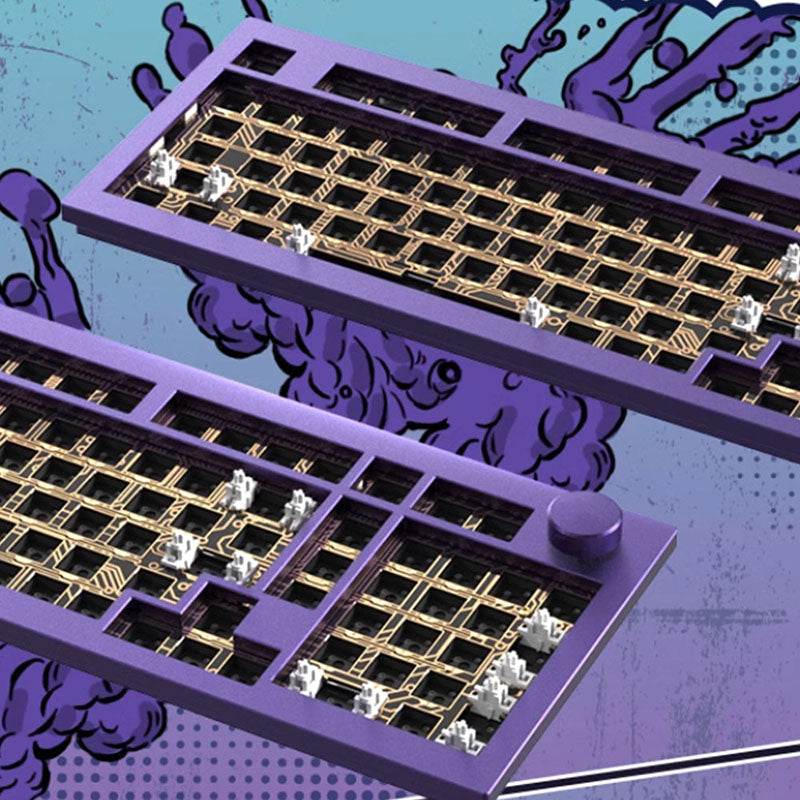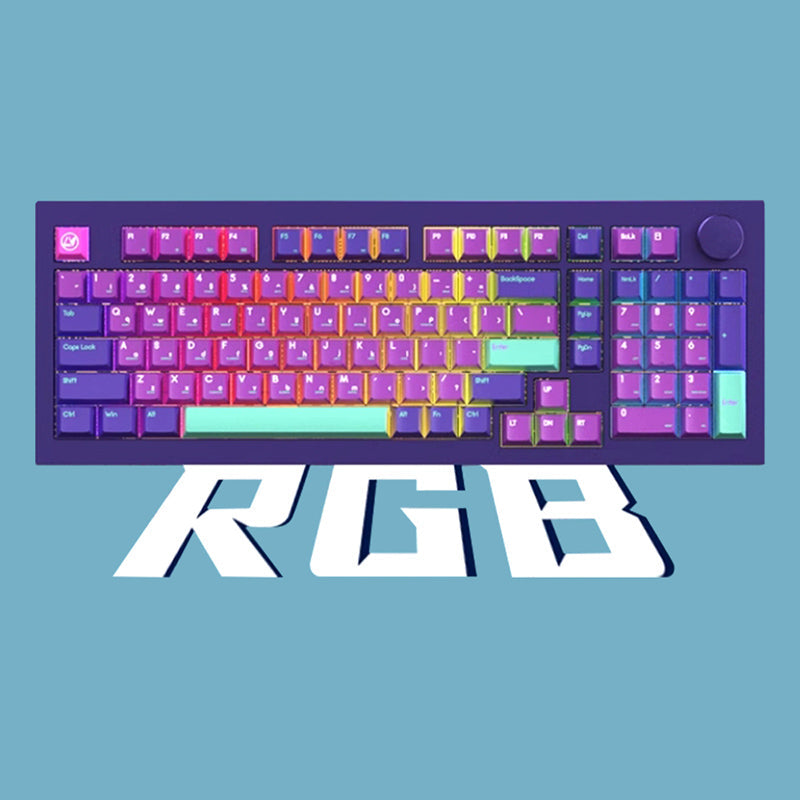 JAMESDONKEY RS2 Cyberpunk Aluiminum Wireless Mechanical Keyboard
Switch Type:
Kailh White Wing Tactile
The JAMESDONKEY RS2 Cyberpunk Aluminum Wireless Mechanical Keyboard is a sophisticated blend of design and technology. Above all, it's crafted with a 6063 high-quality aluminum alloy, featuring a CNC-machined premium finish for optimal durability. Comfort-wise, the keyboard offers a unique gasket pro structure and multi-layered padding for more responsive feedback. Its sophisticated White Wings POM material mechanical switches further enhance the typing experience. 

Exclusive Premium Finish
JamesDonkey R2 mechanical keyboard has an exquisite premium finish. The keyboard is made with a solid 6063 series high-quality aluminum alloy material crafted using high-precision CNC cutting, anodizing, powder spraying, and other processes. The end result with the keyboard has a rich and premium finish.

Soft Typing Feedback With Gasket Pro Structure
JamesDonkey R2 mechanical keyboard features soft and flexible typing feedback thanks to its Gasket Pro structure design. It features an assembly of silicone sleeves and Poron gaskets adding spacers around the positioning plate making the PCB suspended between the top and bottom cover. This enables silky-smooth typing feedback with softer acoustics.

Multi-Layered Internal Padding
Further supporting the gasket pro structure design, JamesDonkey has also equipped the keyboard with multiple layered internal padding. This includes IXPE undershaft padding, Sandwich Poron padding, Silicone Bottom cover padding, etc. These layers fill the empty spaces inside the keyboard and provide super comfy typing feedback.

Dynamic RGB Backlight
JamesDonkey R2 mechanical keyboard features a dynamic RGB Backlight. This backlight has 18+4 lighting effects and 5 brightness levels allowing the user to fully control the output to their liking.

Compact Layout With Customizable Multi-Media Knob
JamesDonkey R2 mechanical keyboard features a 100-key compact layout. The keyboard also features a multi-media knob with a default function to adjust the volume on the go. It can be customized with different functions using the driver software.

Versatile Connectivity
Connect the JamesDonkey R2 mechanical keyboard as you like with its versatile three-mode connectivity. The keyboard supports wireless Bluetooth, wireless 2.4GHz, and wired connection mode. It has low-latency connectivity providing quick trigger response, perfect response for gamers.

Extended Battery Life
JamesDonkey R2 mechanical keyboard features a high-capacity 6000mAh battery that provides an extended battery life of up to 5 weeks. One full charge will enable a strong battery life of up to 5 weeks varying basically on the RGB backlight settings.

General

Brand:  JAMESDONKEY


Type: Mechanical Keyboard


Model: RS2 Cyberpunk Style

Specification

96% Layout, compact 100-Key Arrangement


Premium Build With CNC Machined 6063 Aluminum Alloy Chassis


Comfortable Typing With Gasket Pro Structure


Customized FR4 Positioning Plate


Multi-layered Sound and Shock Absorbing Internal Structure


Durable PBT Five-Sided Heat Sublimation Keycaps


Full-Key Hot-Swappable Sockets(Both 3-pin and 5-pin switches supported)


Customized POM Material Linear Mechanical Switches


Dynamic RGB Backlight With over 18 lighting effects

Multimedia Customizable knob


Versatile Three-Mode Connectivity

6000mAh Large-Capacity Battery

Kailh White Wing Switches
Type: Tactile
Operating Force: 42±8gf
Pre-Travel: 2.0±0.4mm
Total Travel: 3.5±0.3mm
Life Span: 50 Million

Weight & Size

Product Weight: 2.2kg


Package Weight: 2.2kg


Product Size(L x W x H): 42*18*5.5cm

Package Contents

1 x R2 Mechanical Keyboard


1 x 2.4G Receiver


1 x Type-C Cable


1 x User Manual