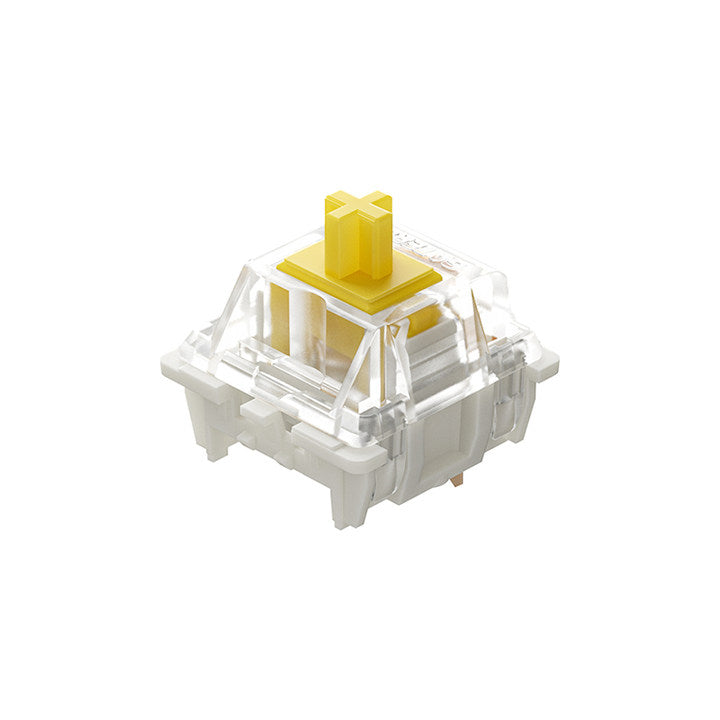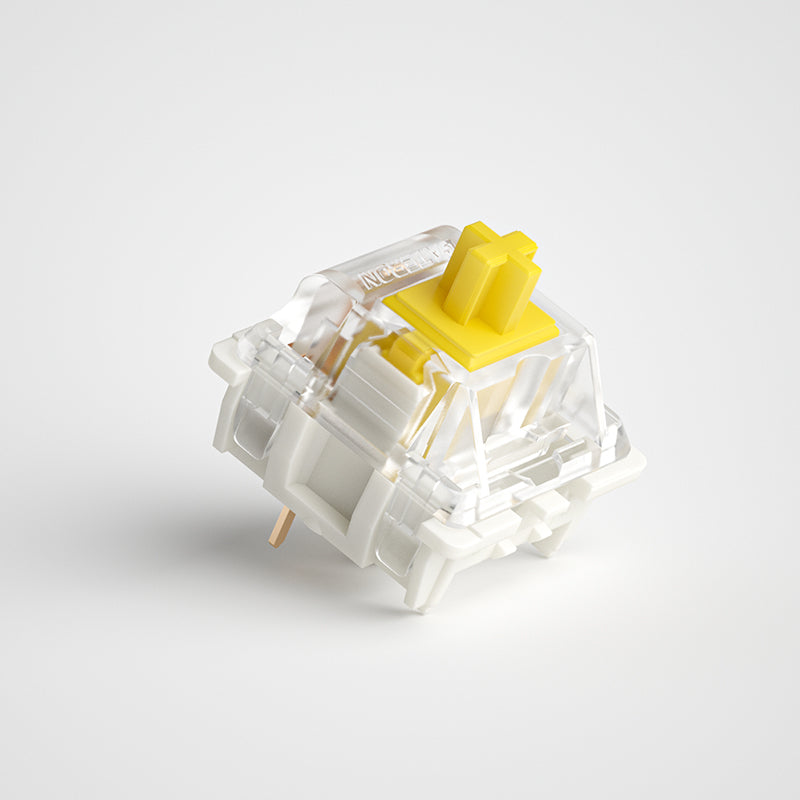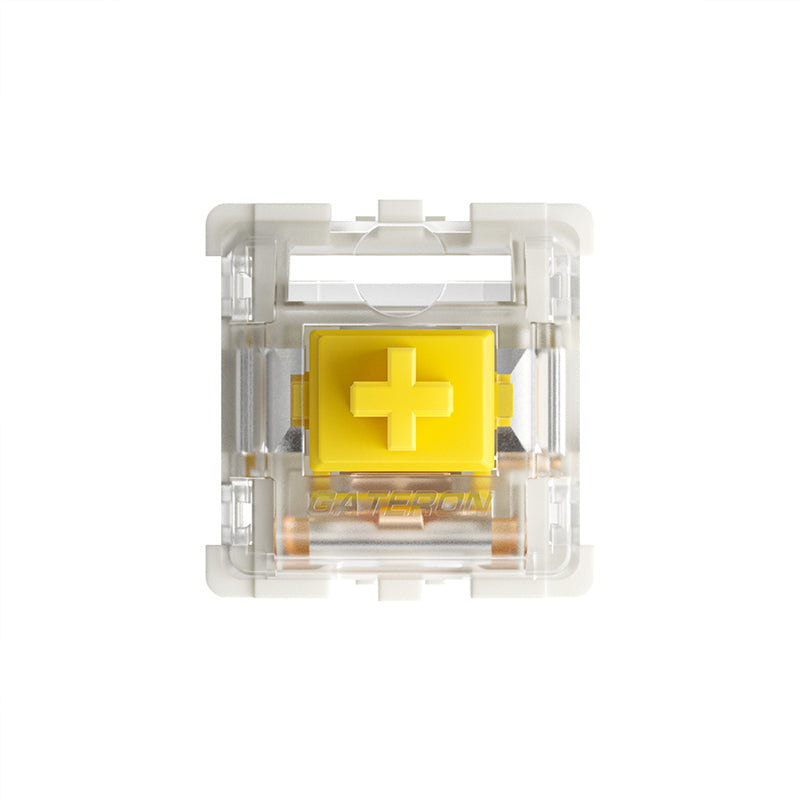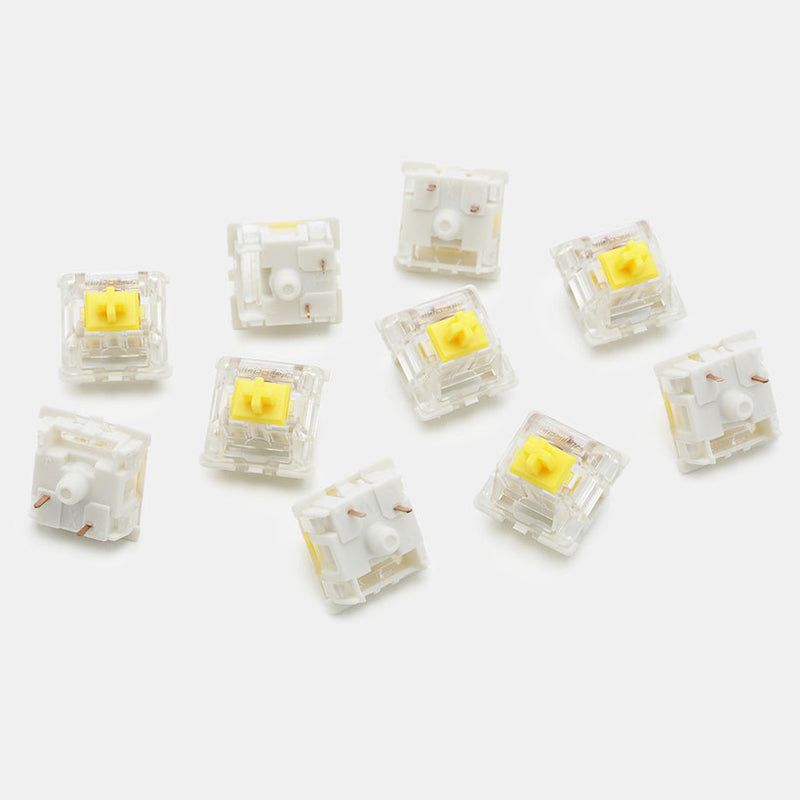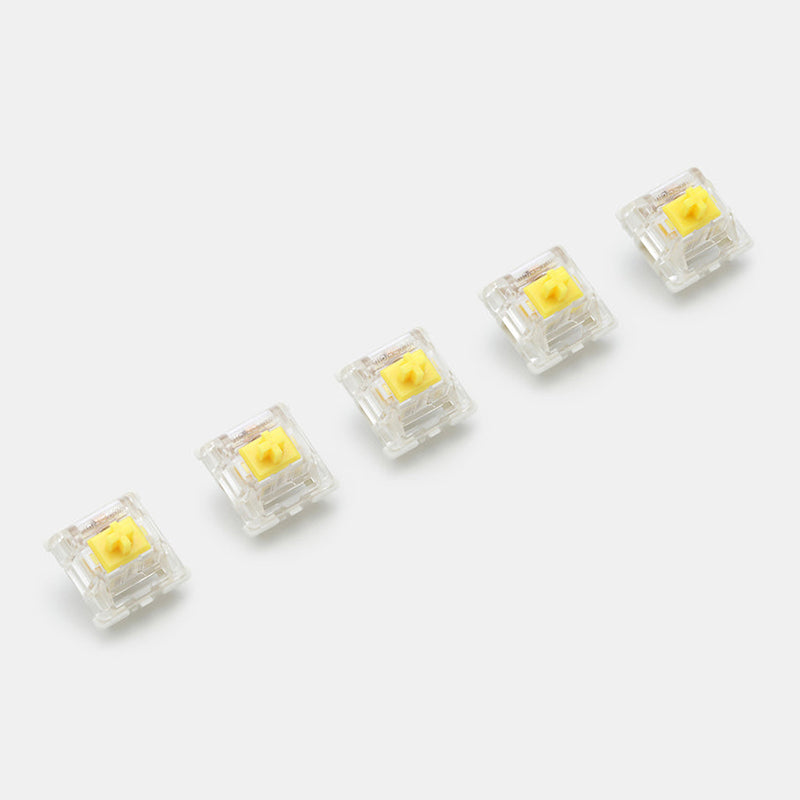 Gateron G Pro Yellow Switches
Why Gateron Switches?
It features exceptional smoothness. But that doesn't mean Gateron switches are only for typing. It comes in a variety of six colors, each with different attributes. Gamers are just as in love with these Gateron mechanical switches which are responsive, smooth, and budget-friendly. It covers all your needs and feels free to choose it.

Gateron Mechanical Switches
Gateron mechanical switches avail in most mechanical keyboards in the market. As one of the most popular switch brands in the world, Gateron mechanical switches continue to launch more customized switches to fulfill different demand

Make the Switch
Manufactured with clear casings, Gateron Switches have quickly become one of the most sought-after names in the keyboard community. Gateron Switches use copper contact leaves and soft plastic stems, making for an unparalleled, smooth typing experience. Gateron Yellows come with 50g linear (no tactile) feedback. For those looking for a bit more tactile feedback, there are the clicky 55g Blues with a notably high actuation point and the 45g tactile Browns.

Build Quality
Gateron switches are popular around the world for their durability and distinct tactile and sonic characteristics. The Gateron switches opt for a feeling of tradition. If you are looking for retro typing strokes, this should be your choice.

Custom Your Keyboard
If you prefer linear switches, you can simply switch out the original switches with this replacement set. Choose Gateron G Pro Yellow Switches and remake your keyboard!

General

Brand: Gateron


Type: Switch


Model: G Pro Yellow


Color: Yellow

Specification

Type: Linear


Operating Force: 50g 

Actuation Distance: 2.0+0.6mm


Total Travel: 4.0+0.4mm 


Lifespan: 50 Million Cycles


Stem: POM


Case: PC


Edition: Factory Pre-Lubed


Pin: 3 Pins, PCB Mount

Weight & Size

Product Weight:0.18kg


Package Weight: 0.2kg


Product Size(L x W x H): 1.4*1,4*81.7cm


Package Size(L x W x H): 17.2*14.3*2cm

Package Contents

1 x Switch Set (35Pcs Switches)
good
Been looking for it for a long time, cheap and great!
good
Been looking for it for a long time, cheap and great!