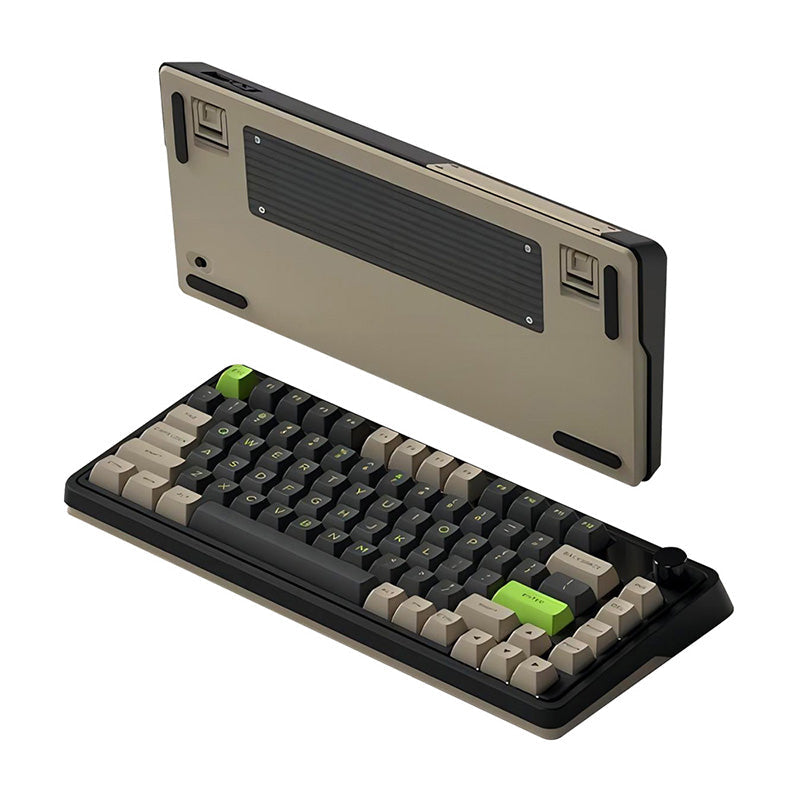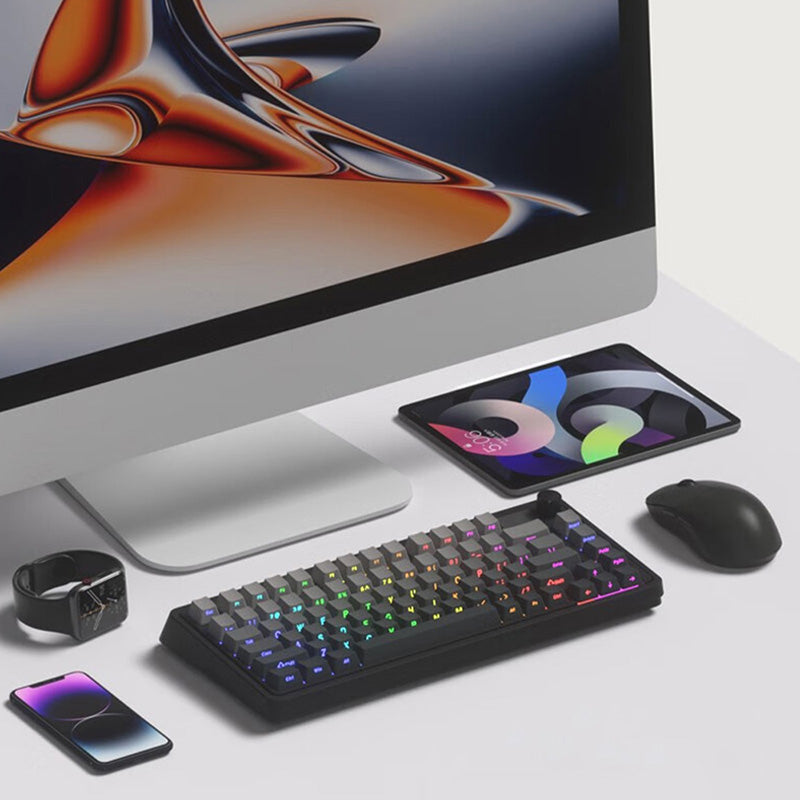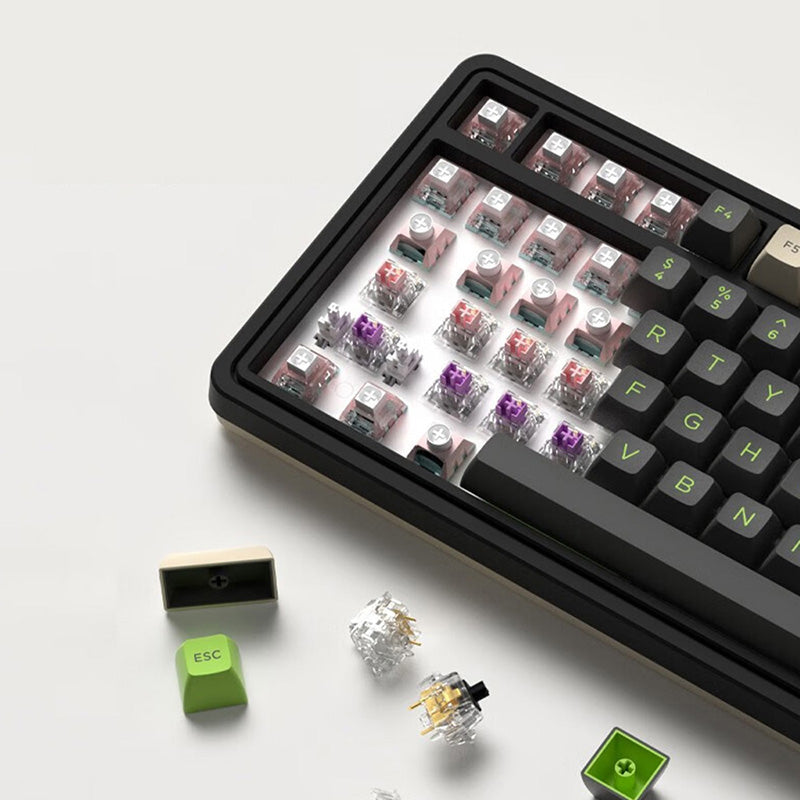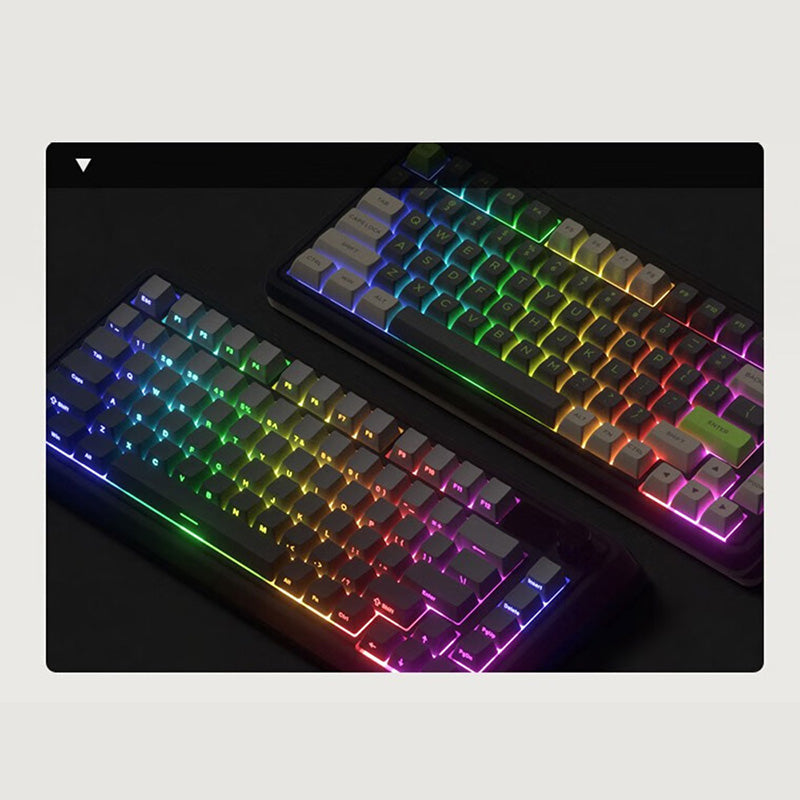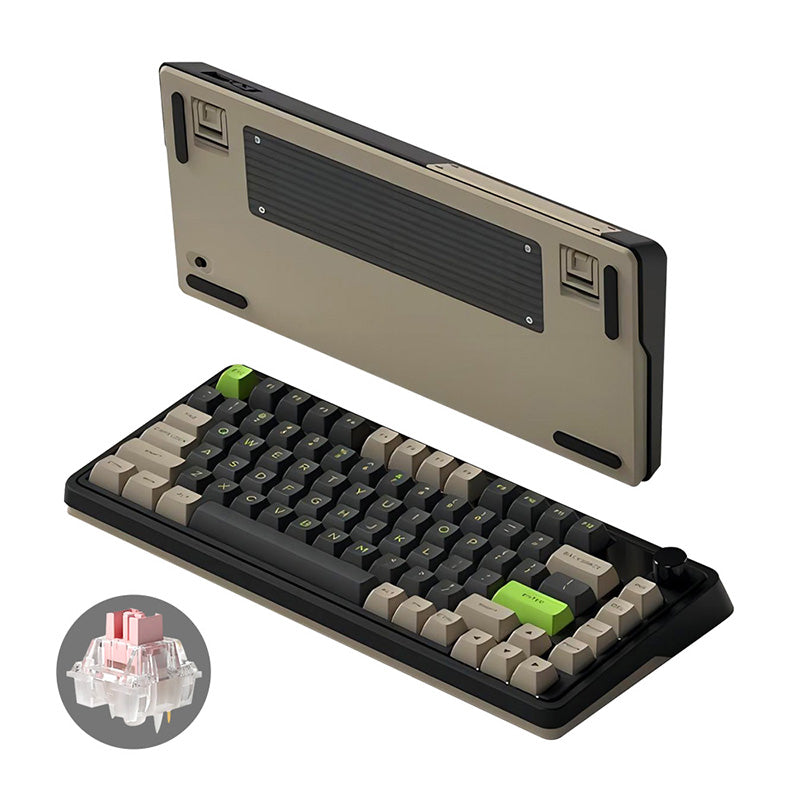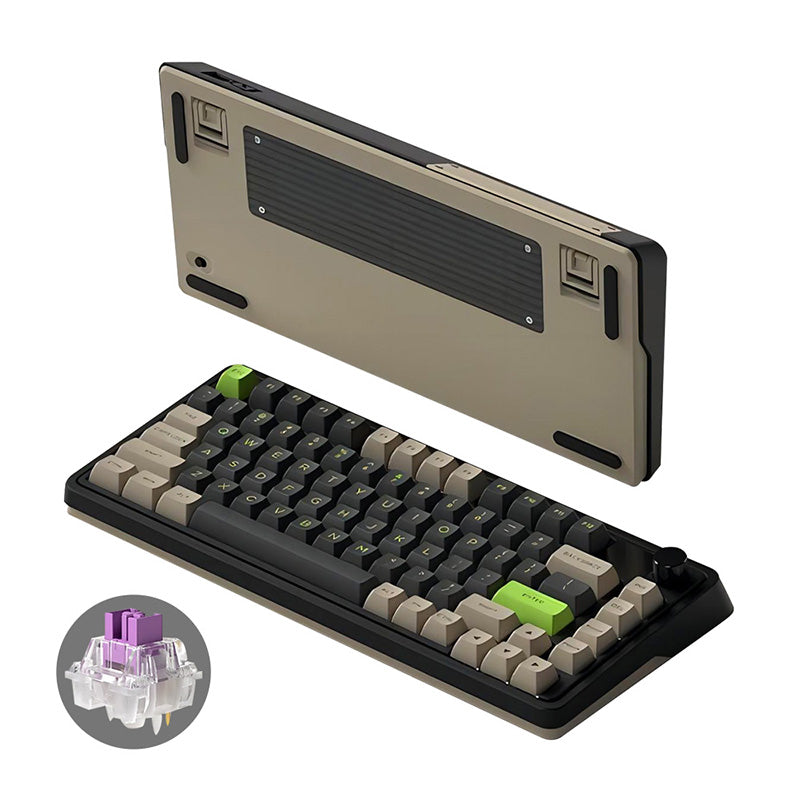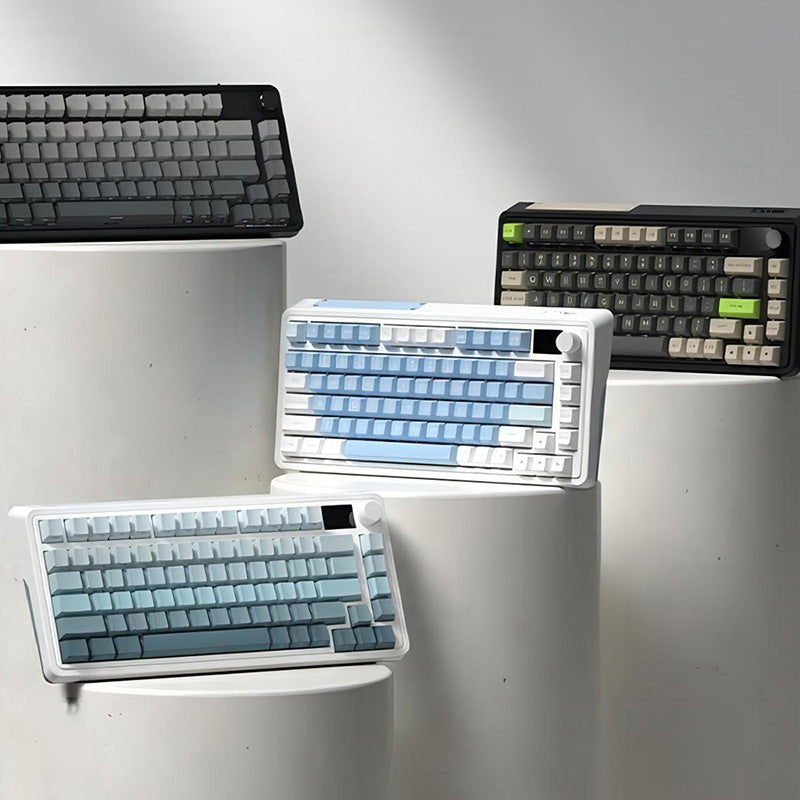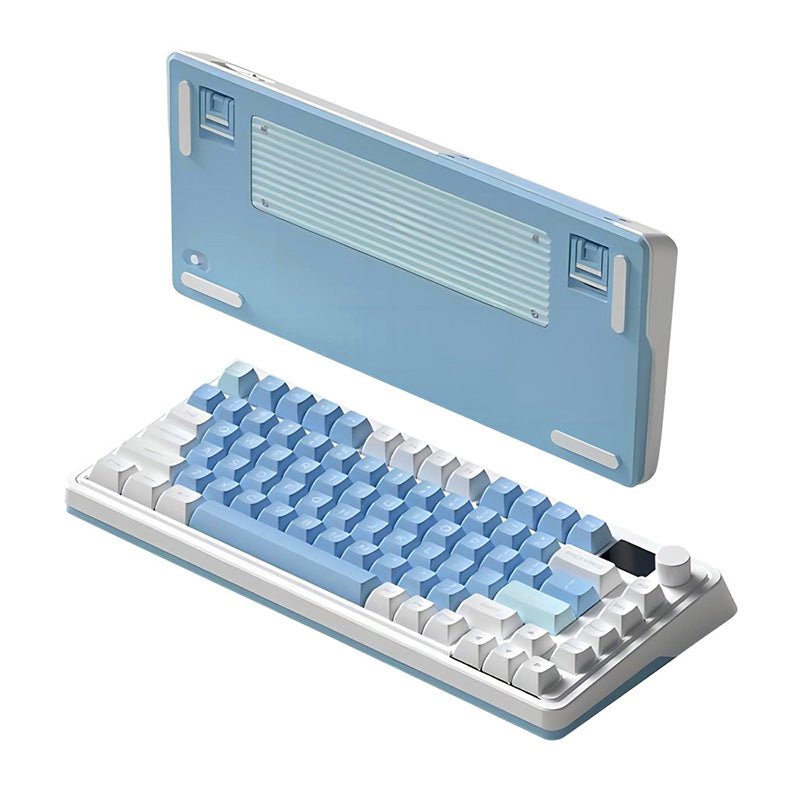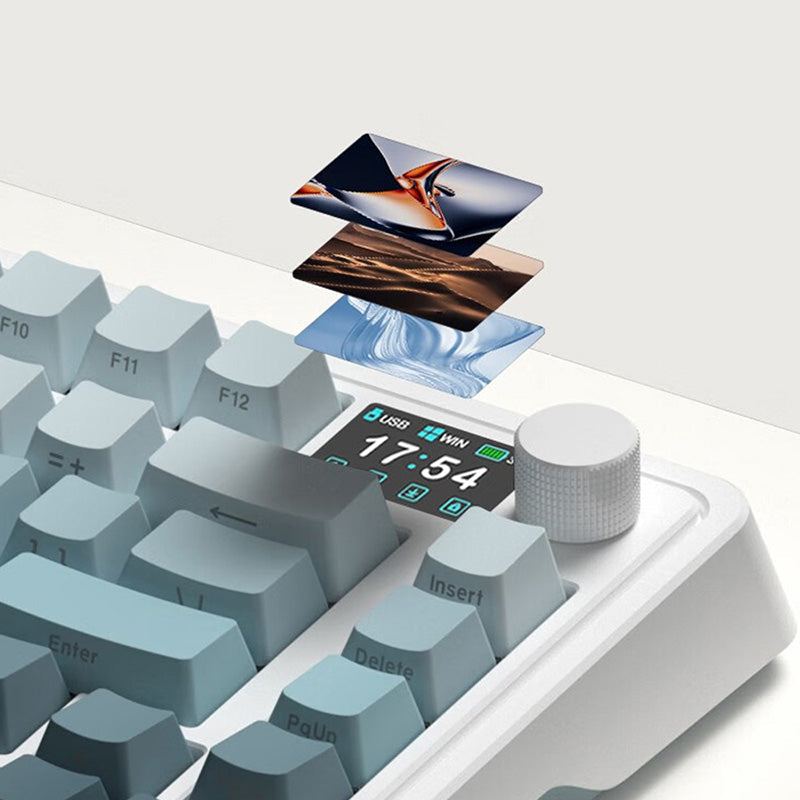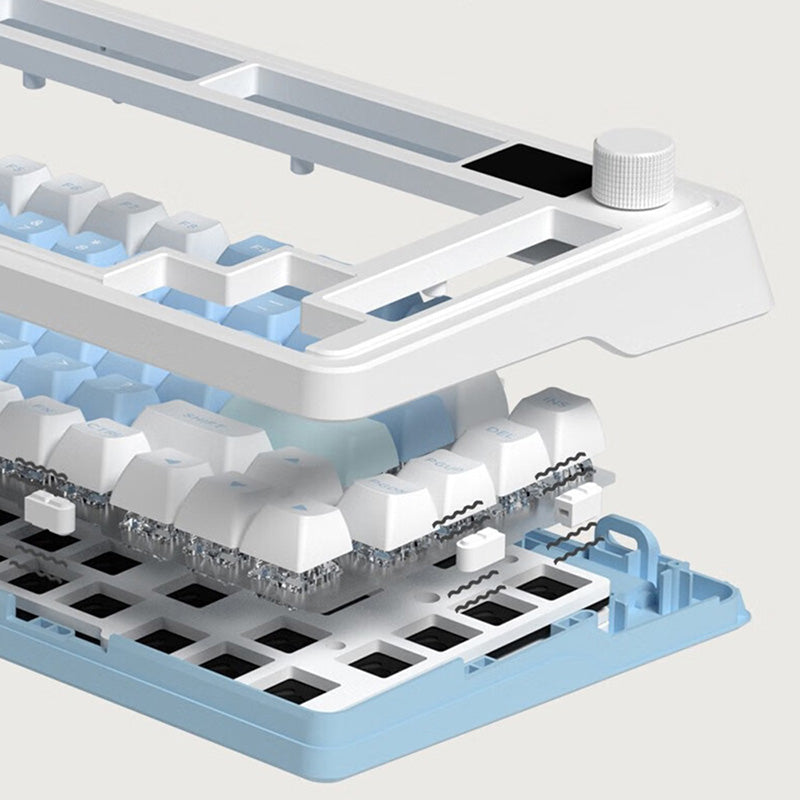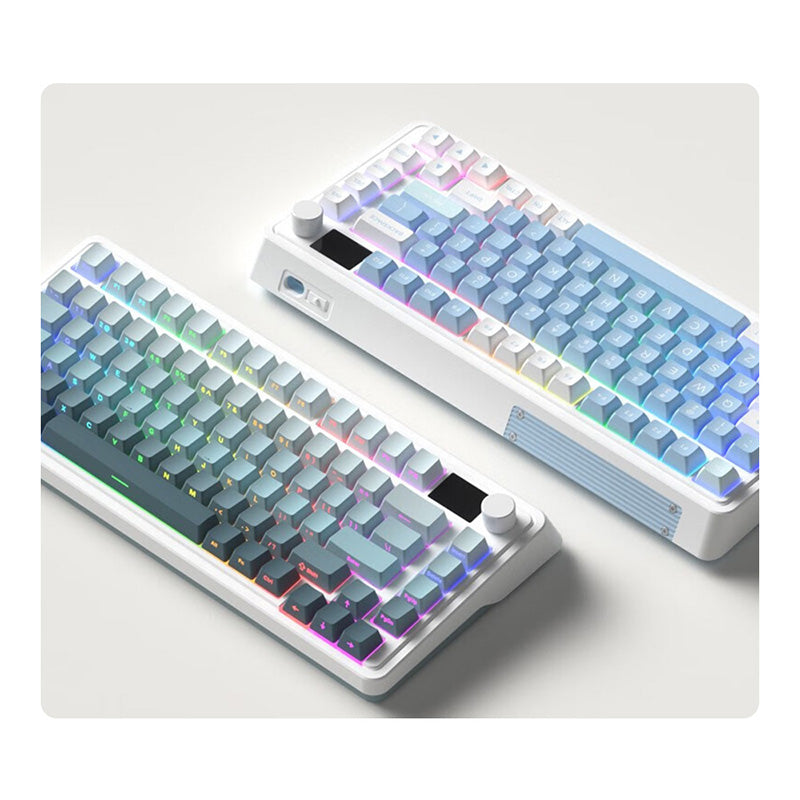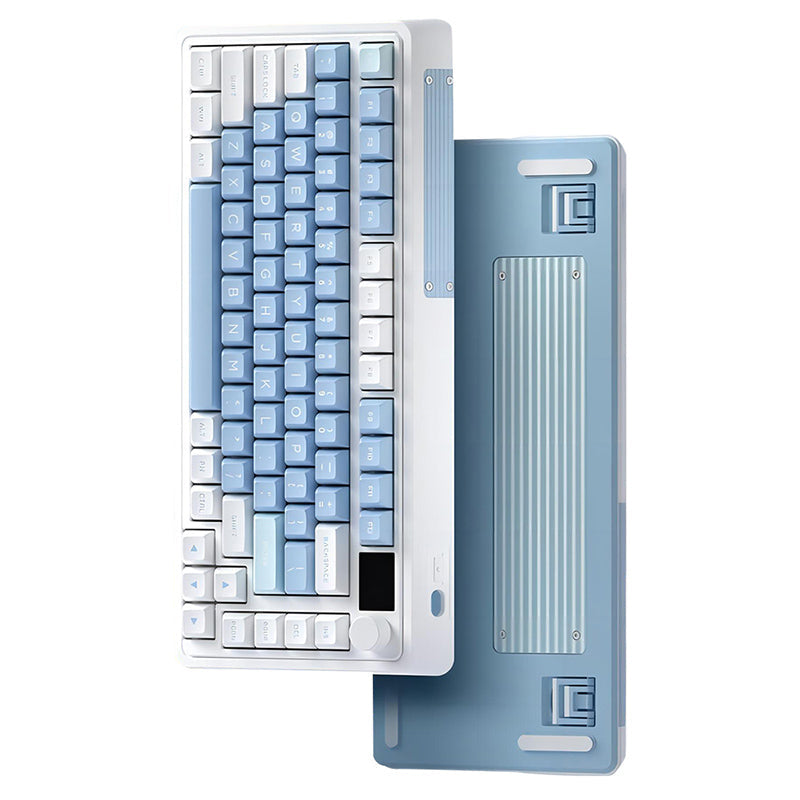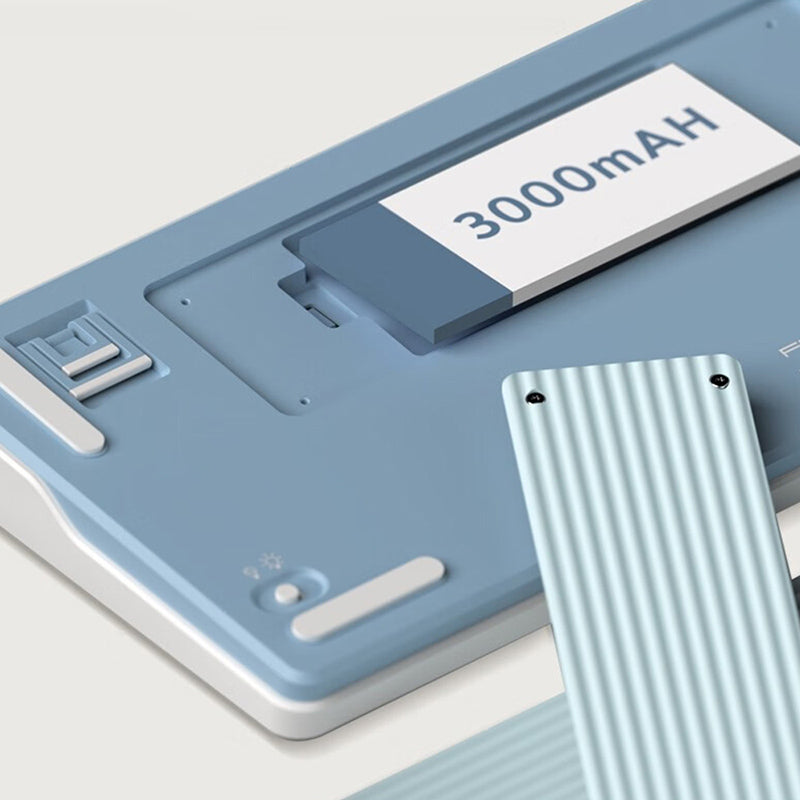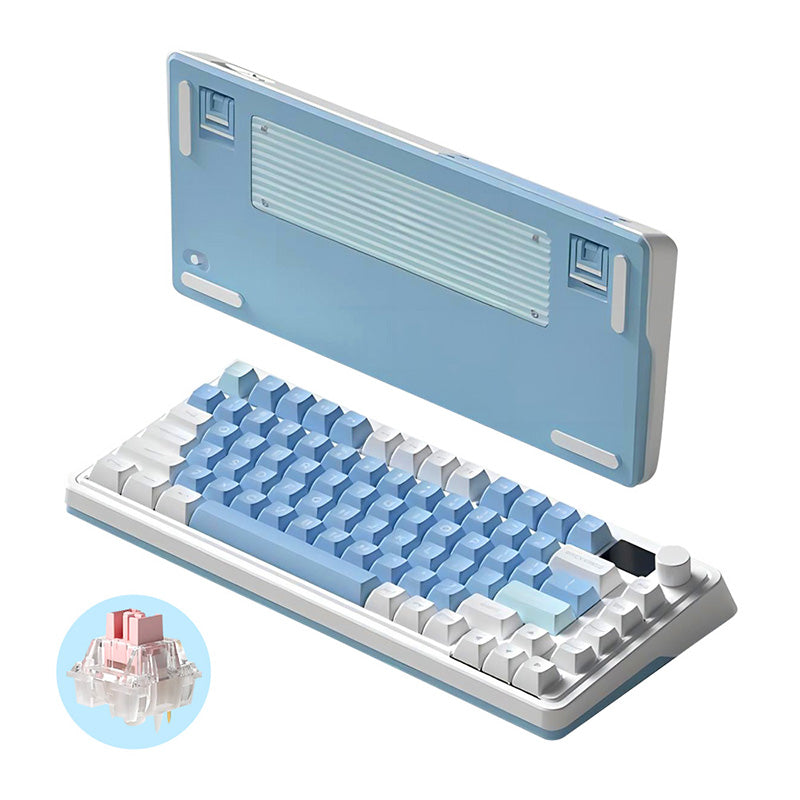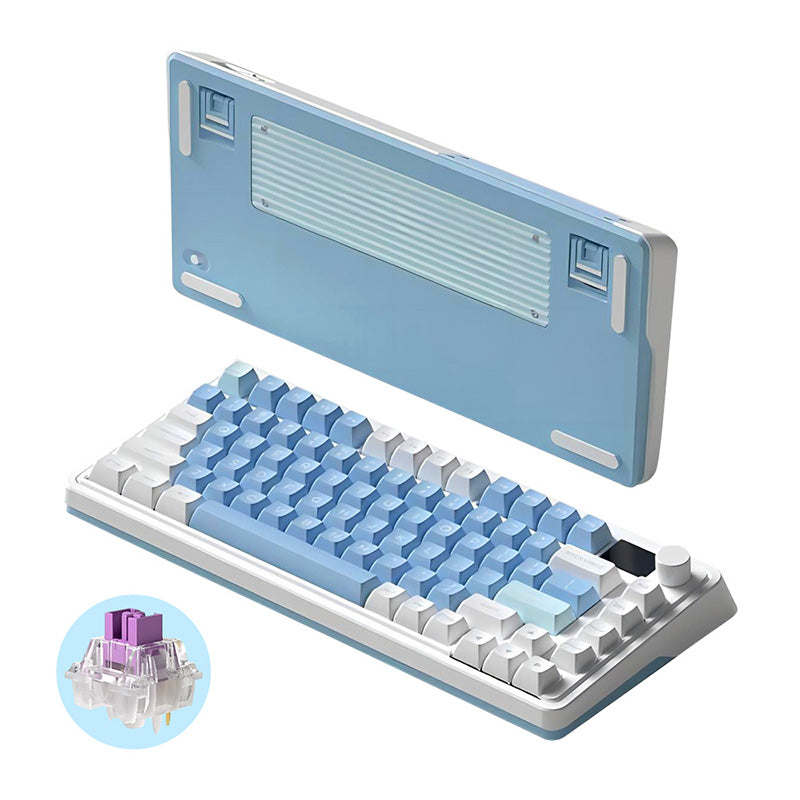 FL·ESPORTS CMK75 Display Screen Mechanical Keyboard
Switch Type:
Glacier Pink Linear
Softer Touch, Pure Key Sound
The slotted PC Positioning board and Leaf Spring Gasket Structure provide a comfortable typing experience with the CMK75 Keyboard. The positioning board is suspended between the top and bottom covers using soft spring gasket mounts. The resulting typing feedback is silky smooth on the CMK75.

Multi-Layered Sound-Shock Absorbing Design
FL·ESPORTS CMK75 features multiple layered sound and shock-absorbing design. The keyboard has multiple layers of padding including PORON Cotton, IXPE under-shaft pad, and bottom padding. These multiple layers of padding absorb the pressure asserted upon the keypress and also fill the empty spaces inside the cavity greatly reducing resonance cavity sound produced upon the keypress.

Customizable Colorful TFT Display Screen
FL·ESPORTS has featured a colorful TFT display screen on the CMK75 keyboard. The display shows different settings such as date, time, active system mode, connection mode, etc. It can be customized with different images and gif animations as well. Users can load up to 5 images and 1 gif animation on the keyboard profile.

Bright, Vivid RGB Backlight With South-Facing LEDs
FL·ESPORTS CMK75 keyboard comes with a full 16.8 million color RGB backlight. The keyboard has south-facing LEDs that produce a brighter and more lively backlighting effect for the users. Obviously, the keyboard features multiple lighting effects for easy customization.

Three-Mode Connection Option
Connect the CMK75 with your source devices using your choice of connection option. The keyboard supports wireless three-mode connectivity featuring Wired USB Type-C, wireless 2.4GHz, and Wireless Bluetooth connectivity options. Bluetooth connection allows you to connect the keyboard to different devices and switch between them simultaneously.

Durable Typing & Hot-Swappable Function
FL·ESPORTS has equipped the CMK75 keyboard with high-quality durable switches. This includes customized Glacier Pink, Glacier Purple, and Kailh Box Marshmallow switches. For enthusiasts, you can easily replace the switches to your liking as the keyboard has full-key hot-swappable sockets.

Elegant Build With Metallic Panel
The CMK75 keyboard is available in a bunch of color options. Each and every single color looks elegant and beautiful. We also have a metallic panel on the top and back that is in contrasting colors for enhanced build and looks.
General

Brand: FL·ESPORTS


Type: Mechanical Keyboard


Model: CMK75

Specification

Layout: 75% / 82 Keys


Structure: Gasket

Hot Swappable: Yes


Screen: Colorful TFT Display Screen


LED: South-facing

Connectivity: Bluetooth 5.0/2.4G Wireless/USB Type-C

Anti-ghosting: NKRO in all Keys

Battery Capacity: 3000mAh

 Product Size(L x W x H): 339.5*155*45.5mm


Switch Type

Glacier Pink Linear Switch
The smooth linear switch with early bottoming.


Glacier Purple Tactile Switch
The feel is between the traditional brown switch and the HP-like switch, and the tactile feedback is more obvious.


Package Contents

1 x Mechanical Keyboard

1 x Type-C Cable

1 x 2.4G dongle

1 x User Manual