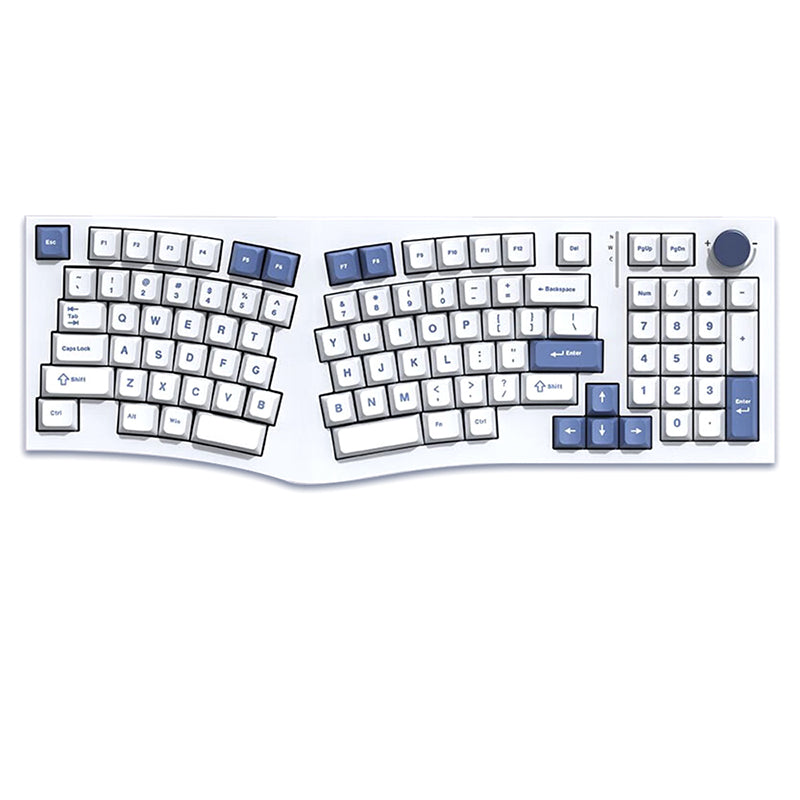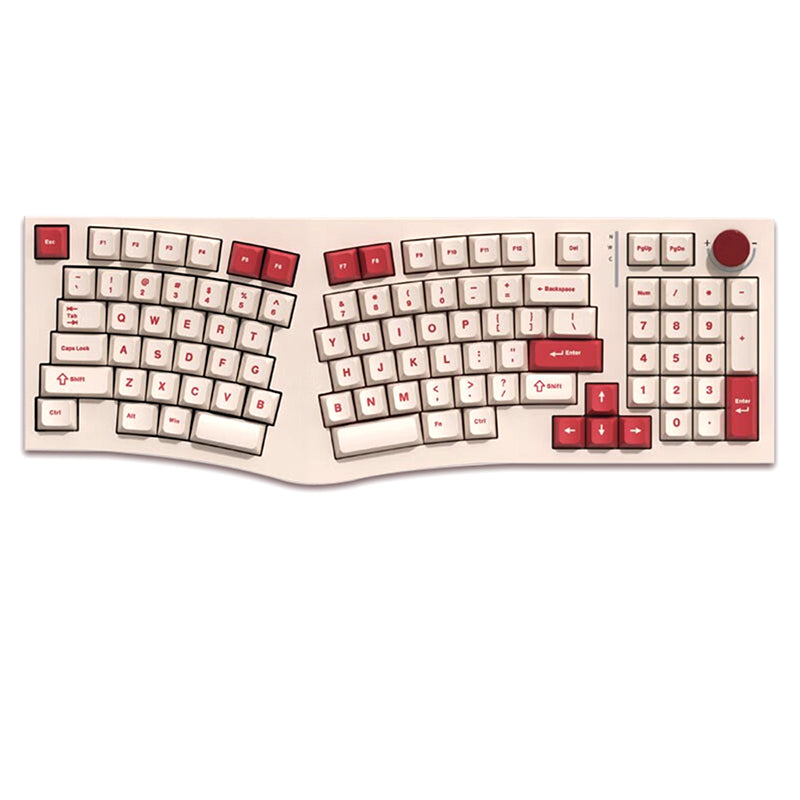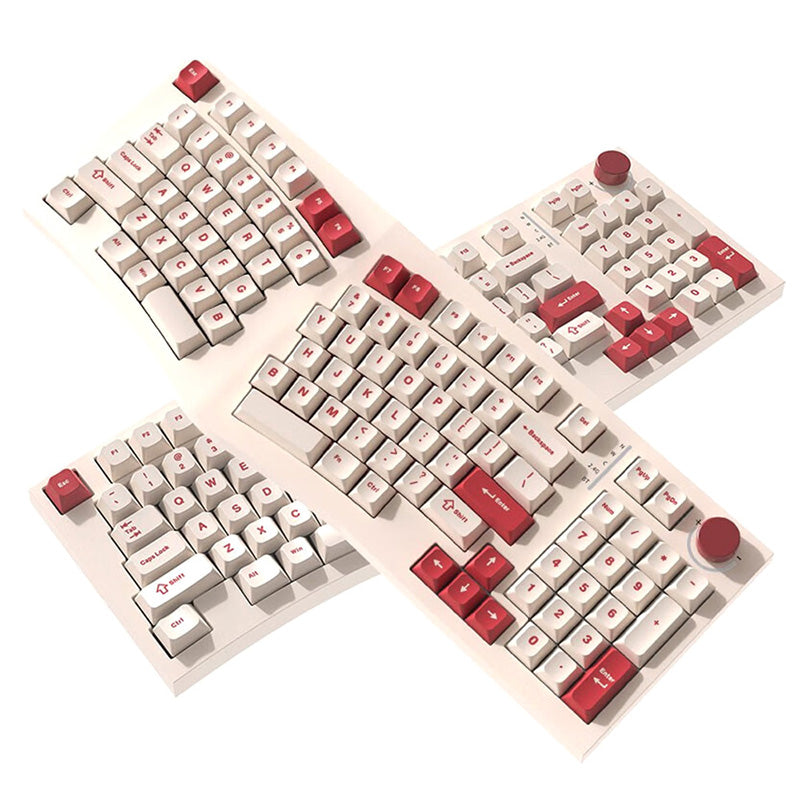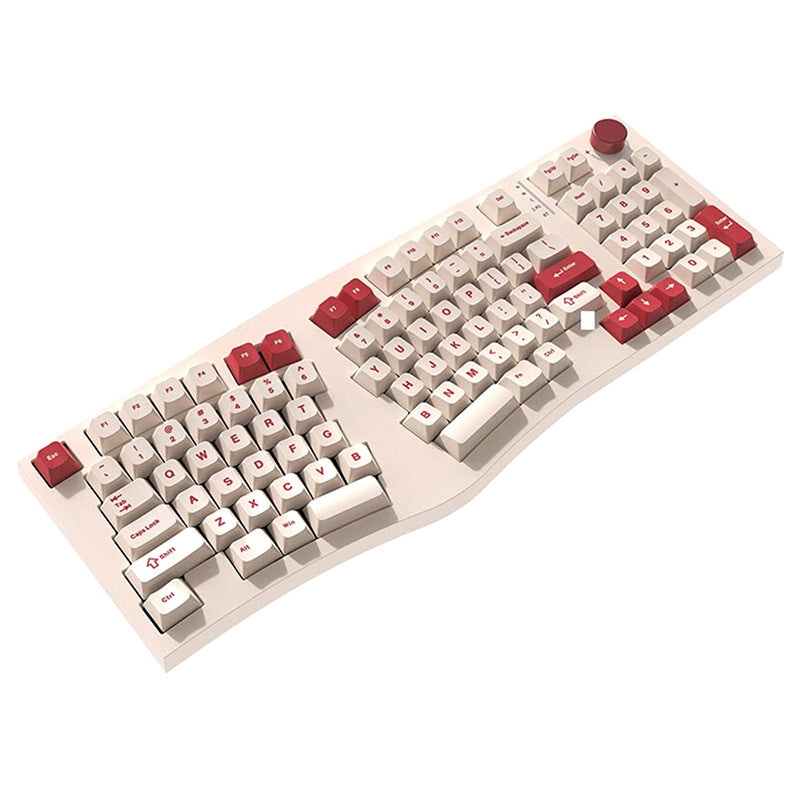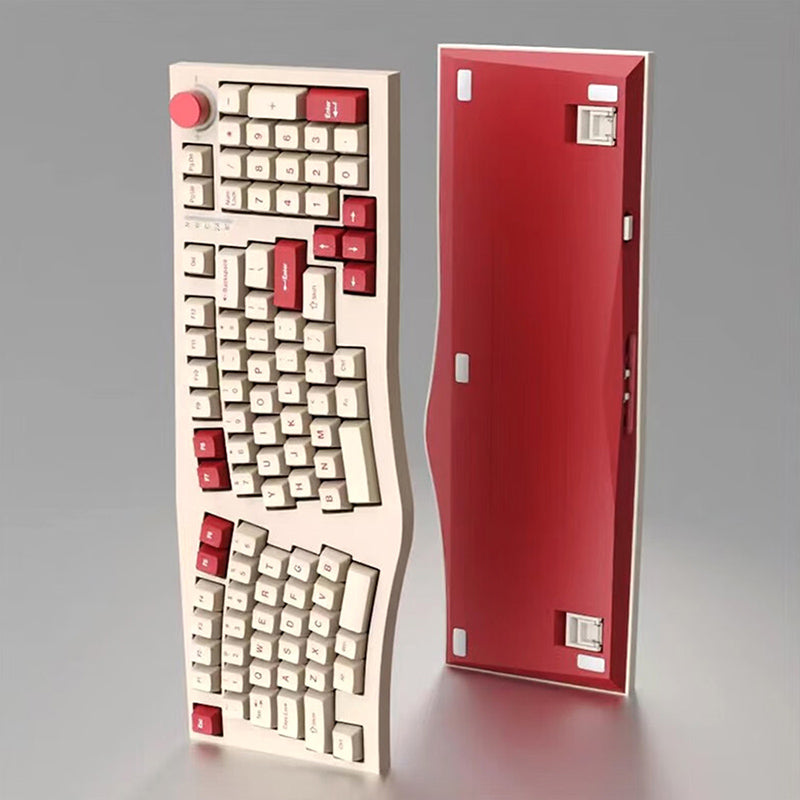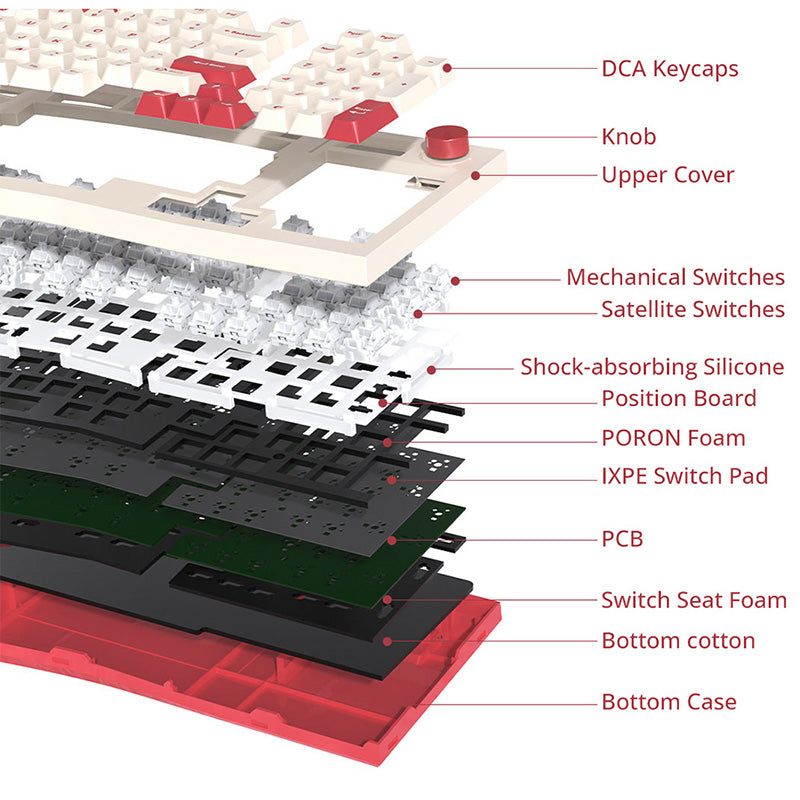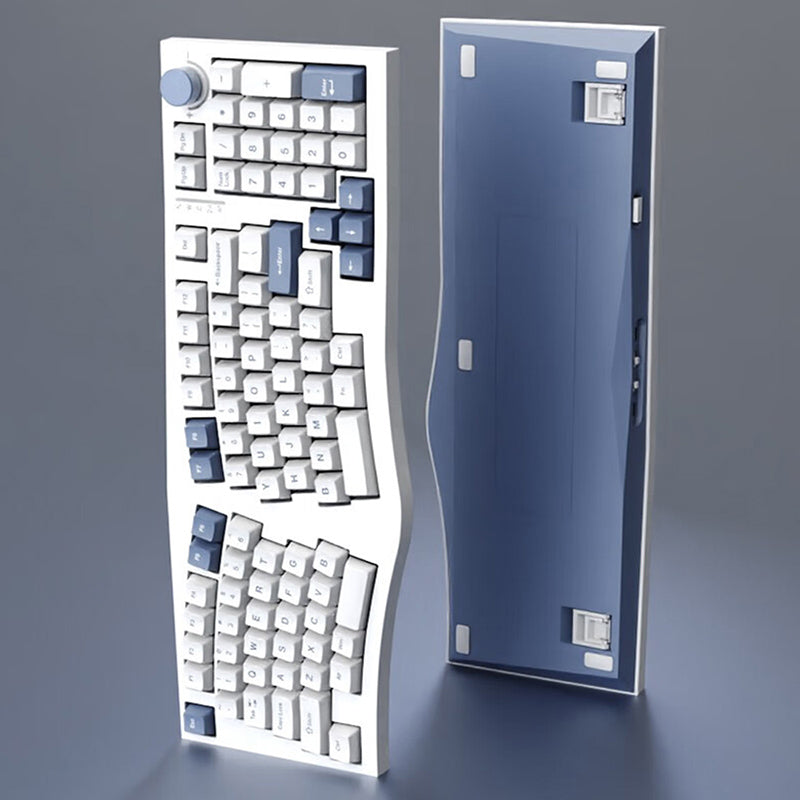 FEKER Alice98 Wired Mechanical Keyboard
FEKER Switches:
Yellow Jade Linear
The FEKER Alice98 Wired Mechanical Keyboard offers unmatched value for its price. Its Alice layout gives you a comfortable and reliable typing experience, making it an ideal choice for those who are looking for an affordable solution. 
Feker Alice98: Ergonomic wired mech. keyboard with Alice Split Layout, gasket-mounted structure, PC positioning board & multi-layered padding for elastic feedback while typing. Comes with FEKER White Marble/Yellow Jade switches for smooth, comfortable keystrokes. Unique & great look!

Unique Alice-Split Layout
FEKER Alice98 keyboard features an Alice split layout. This layout has a unique form factor. The keys are separated in the middle and have two "B" keys and two "spacebar" keys. The Form factor brings a new and advanced look to your setup. A new and unique experience if you ask us!!

Comfortable Gasket Mounted Structure Design
In order to ensure a comfortable and smooth typing experience, Feker has designed the Alice98 keyboard with a gasket-mounted structure design. The Keyboard plate here is made using high-quality PC material. It's mounted onto the top and bottom covers using gasket mounts. This gives the keyboard an elastic feel and gives smooth feedback upon every single key press.

Multiple Sound-Absorbing Padded Layers
FEKER has equipped the latest Alice98 mechanical keyboard with multiple layers of sandwich cotton padding. This not only helps in absorbing resonance sounds inside the keyboard but also absorbs pressure applied to the keys and delivers comfortable Typing. Alice98 features Poron sandwich cotton padding, Cotton padding-right underneath the mechanical switch seats, and a bottom cotton padding layer.
General

Brand: FEKER


Type: Mechanical Keyboard


Model: Alice98

LED-Screen Version (96 Keys + 1 Knob)

Normal Version (98 Keys + 1 Knob)

Specification

Gasket Mounted Structure Design & hot-swappable design


Type-C wired Connectivity


Alice Split Layout


PC Positioning Board


RGB Backlighting with South-Facing LEDs


8000mAh Battery


Poron Sandwich Padding Layer


RGB Ring Around The Knob


RGB Indicator Light Belt


Supports Fast Charging


Spring-Coiled Stock Cable


Dust-Cover Included


Available in two stunning color options

Product Weight: 1.9kg
Package Weight: 1.9kg
Product Size(L x W x H): 45*17*5cm

FEKER Switches

FEKER Yellow Jade Switch
Type: Linear
Initial Force: 30gf min
Operating Force: 37±5gf
Bottom Force: 45±5gf
Pre Travel: 1.5±0.3mm
Total Distance: 3.5±0.3mm

FEKER White Marble Switch
Type: Linear
Initial Force: 30gf min
Operating Force: 42±3gf
Bottom Force: 47±5gf
Pre Travel: 2.0±0.3mm
Total Distance: 3.5±0.3mm
Spring Length: 20mm
Lifespan: 50millon

Package Contents

1 x Alice98 Keyboard


1 x USB Type-C Cable


1 x Instructional Manual