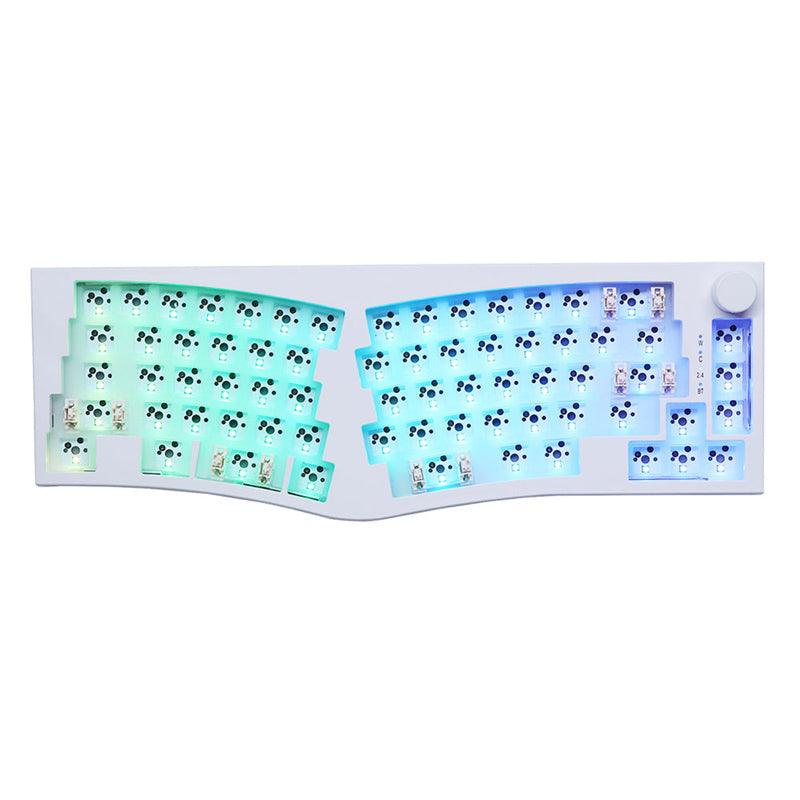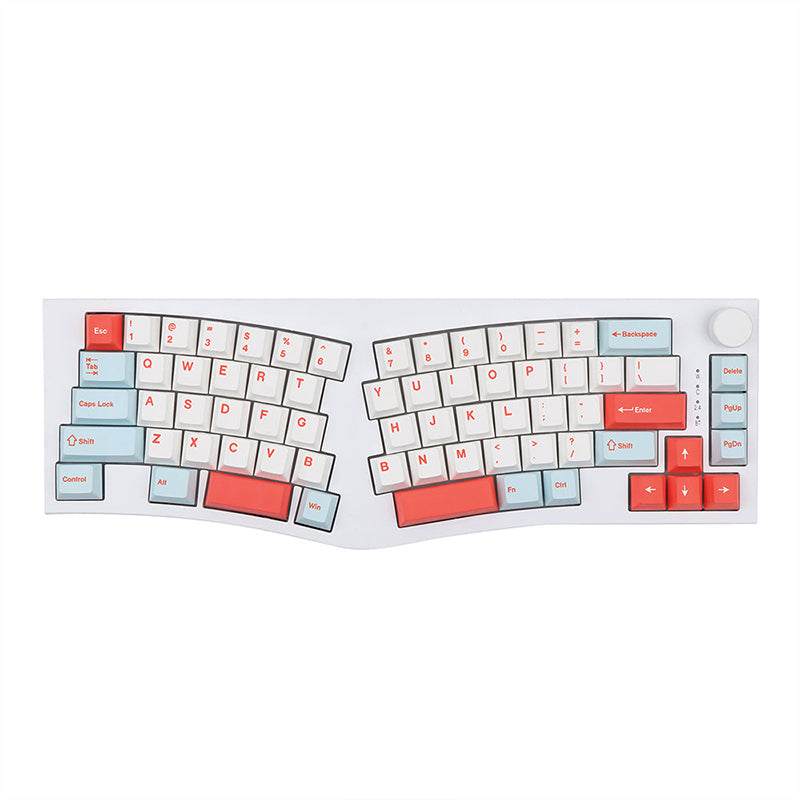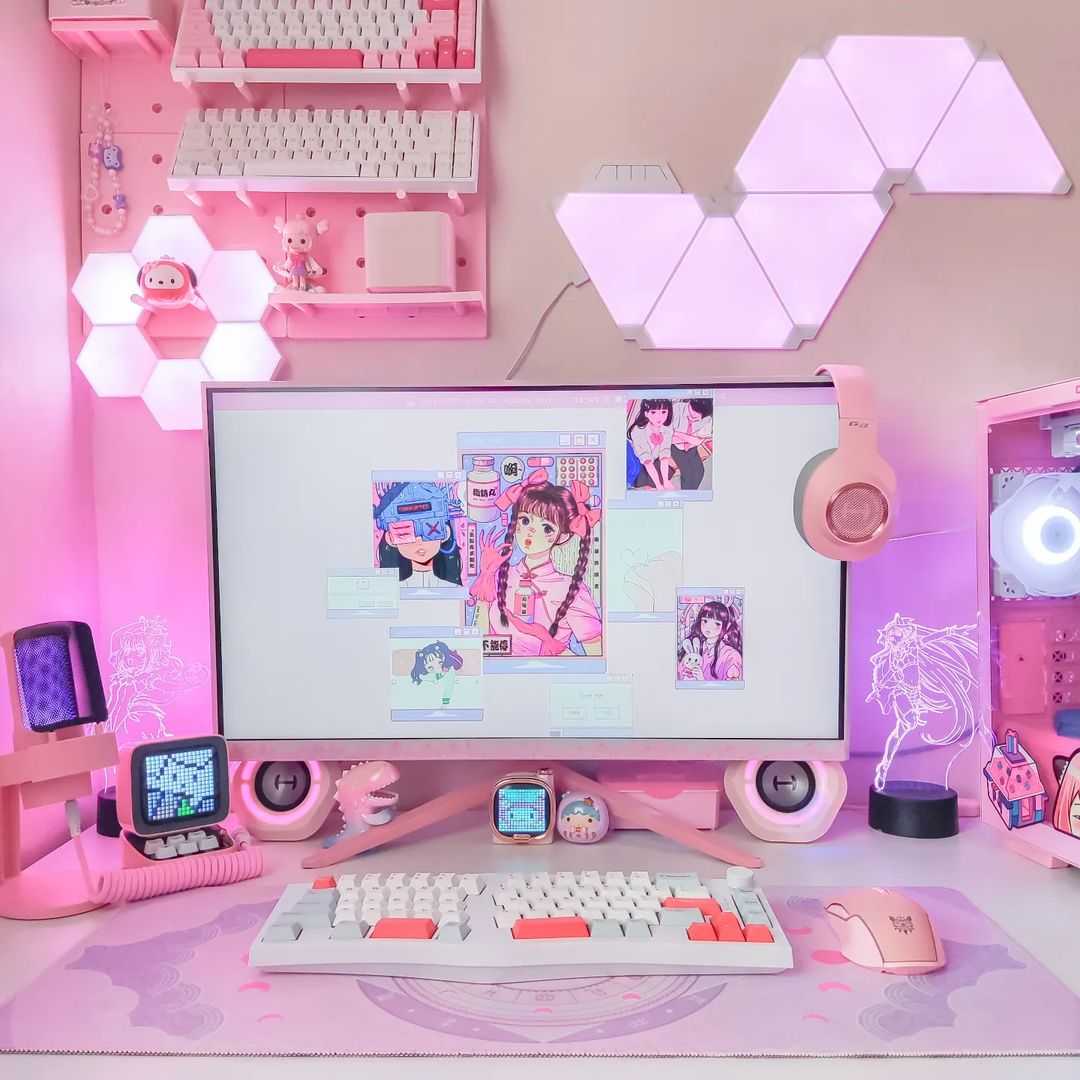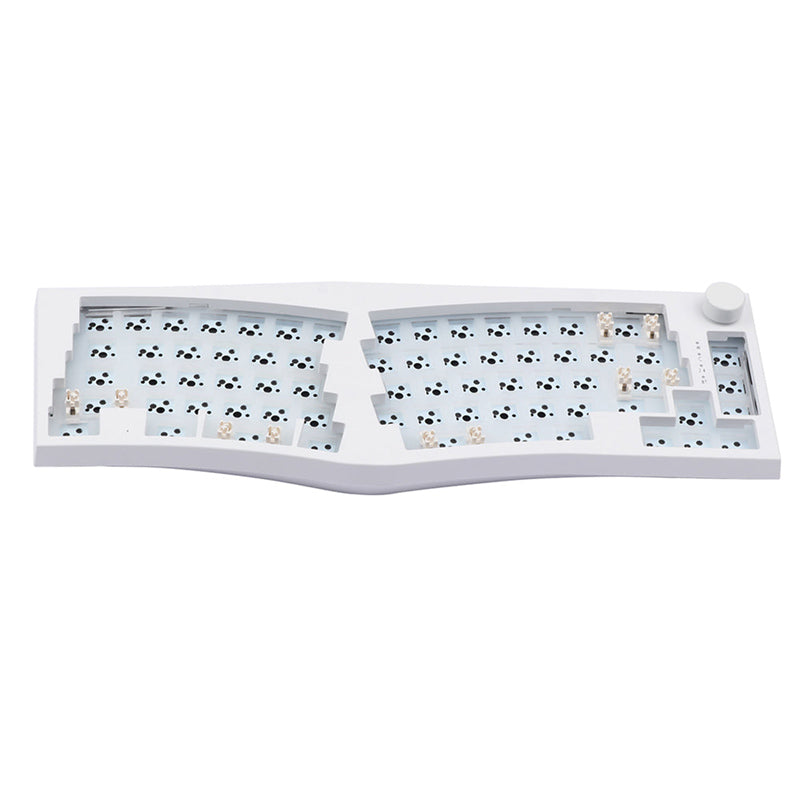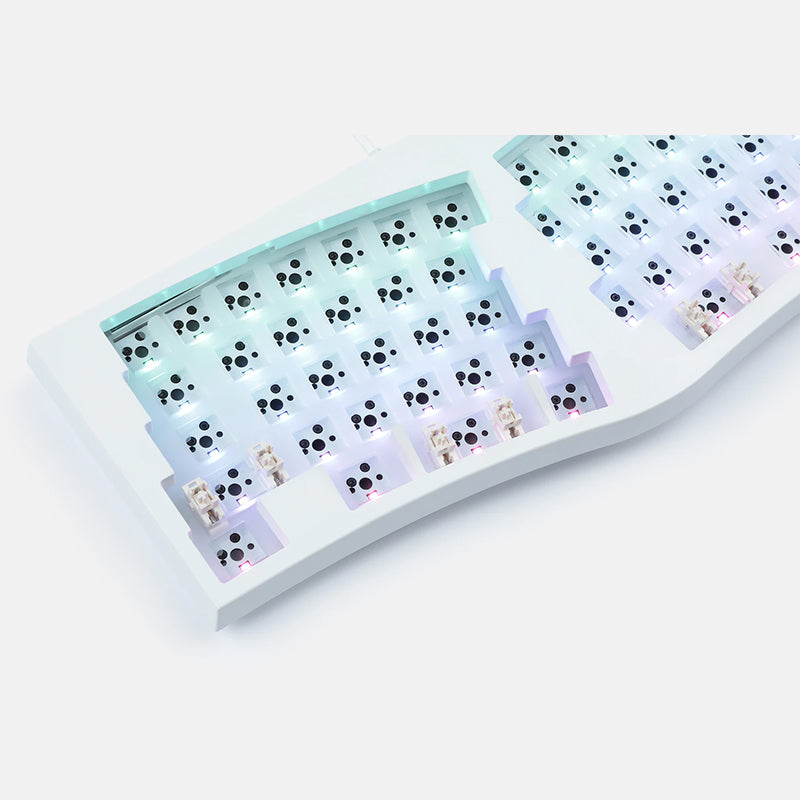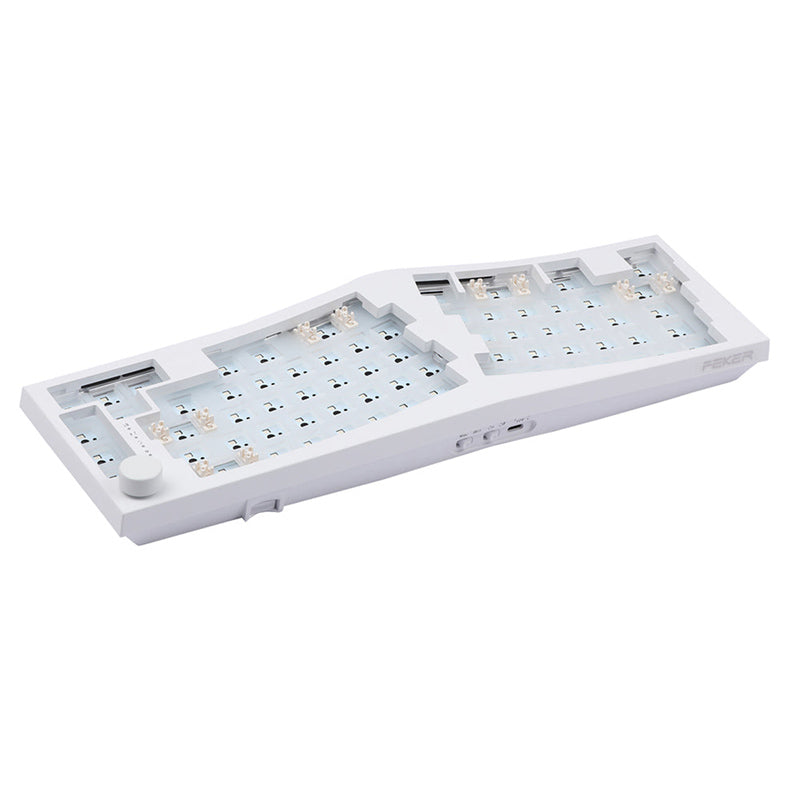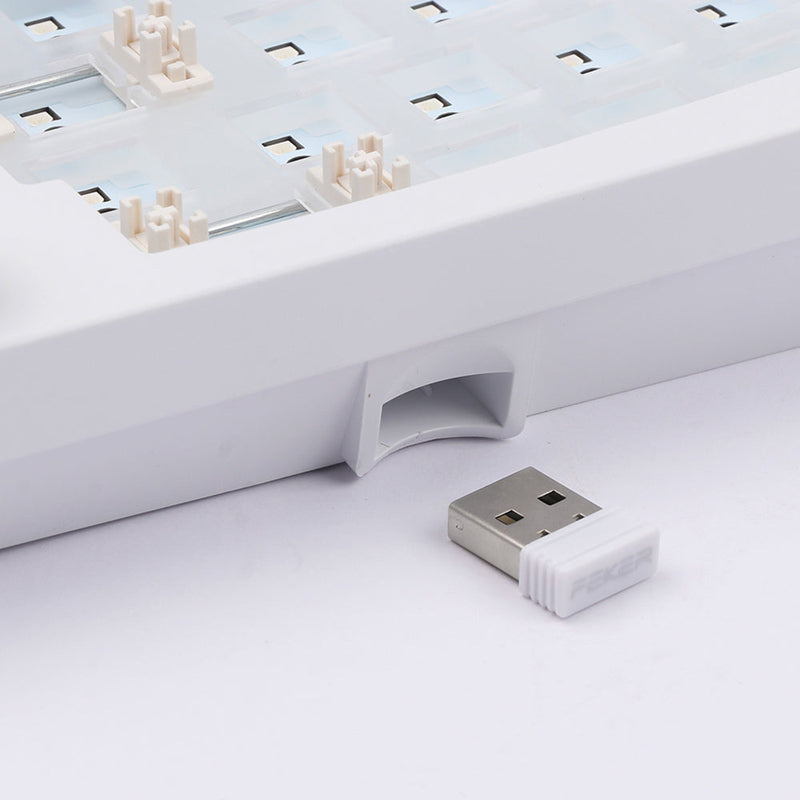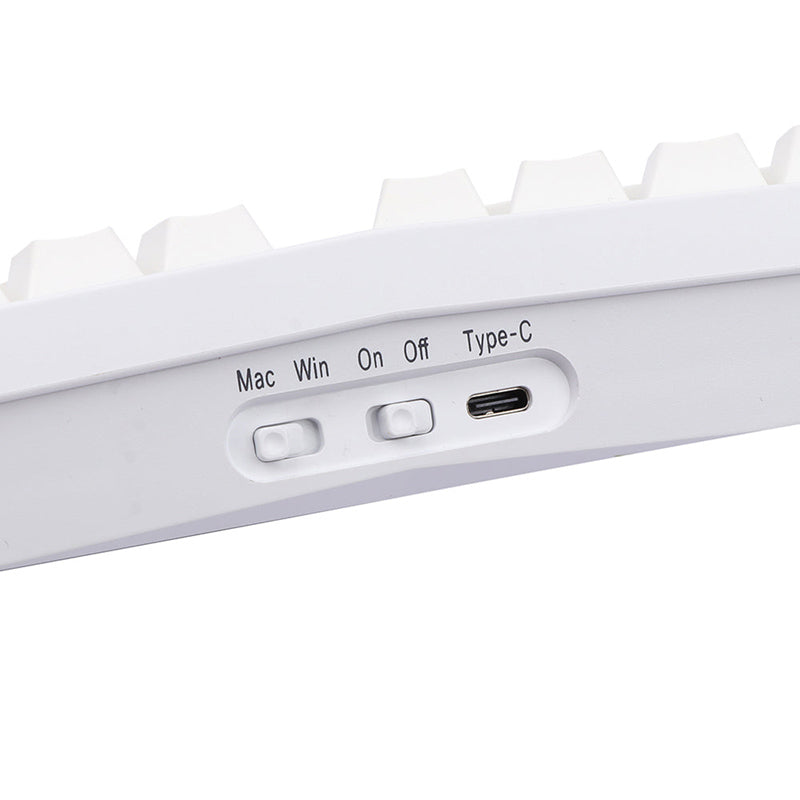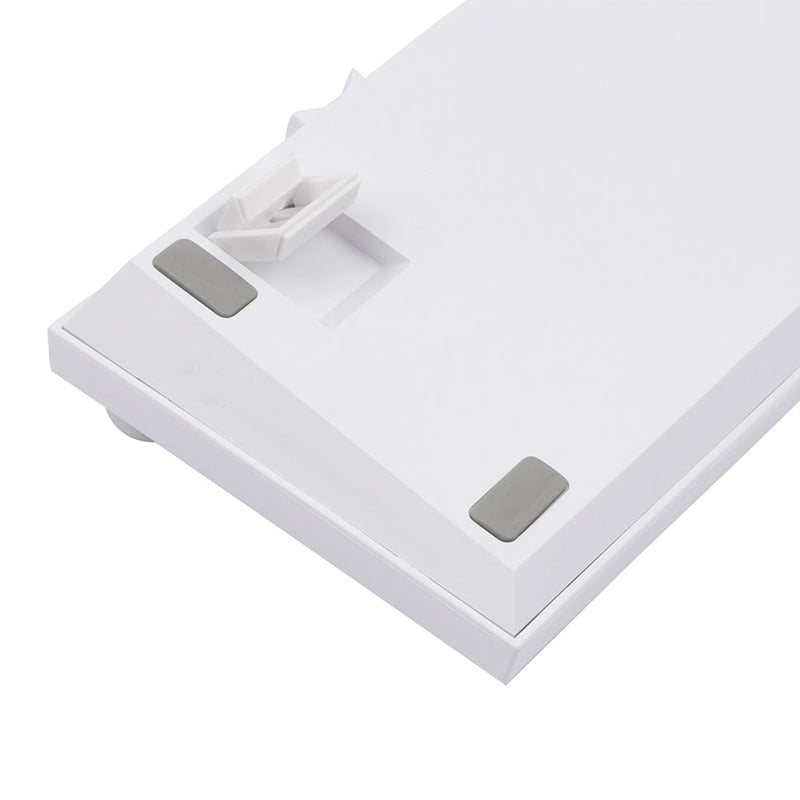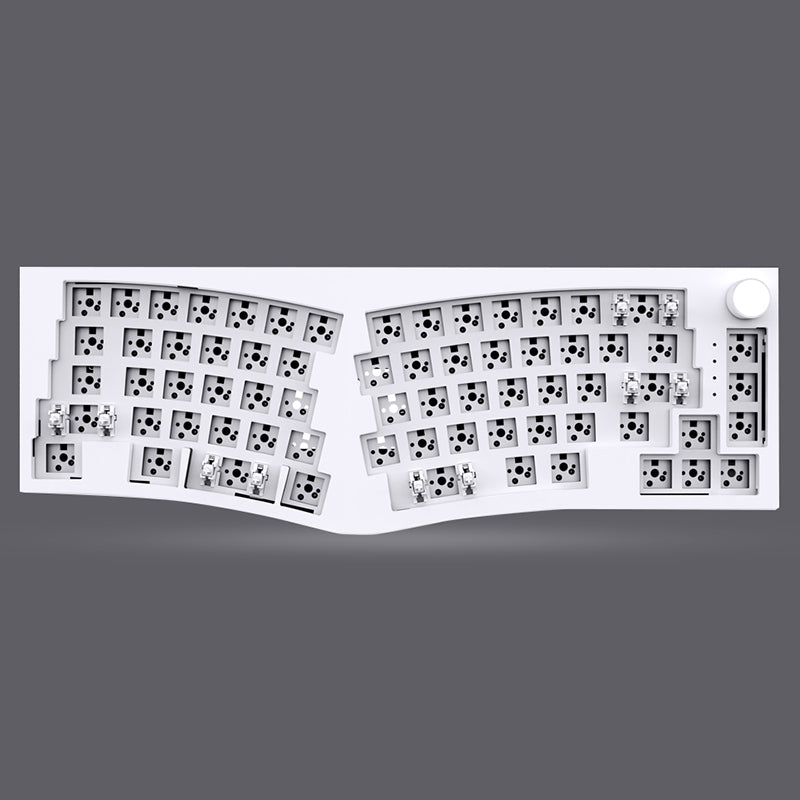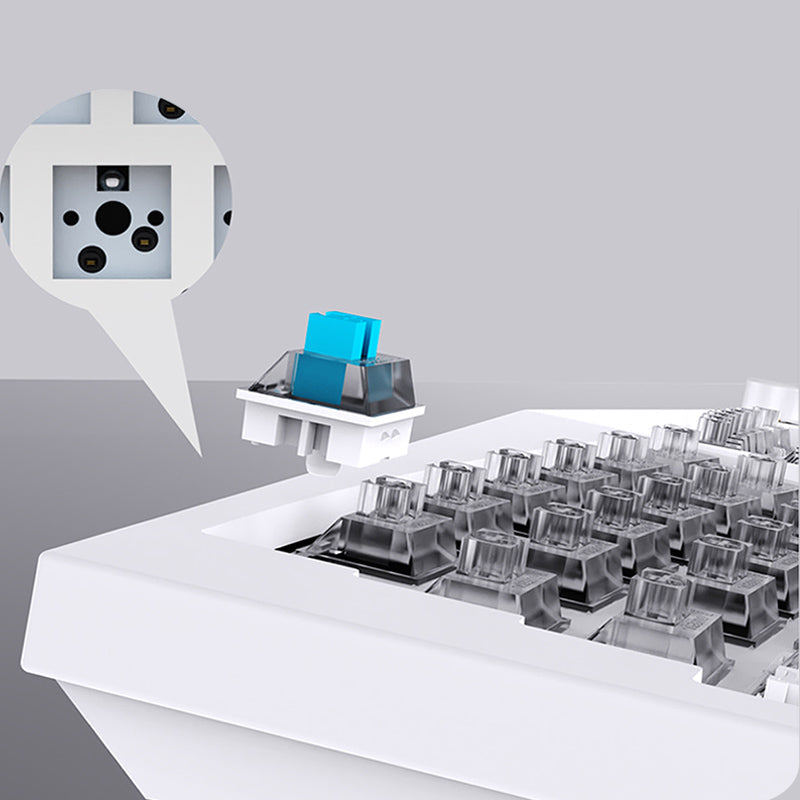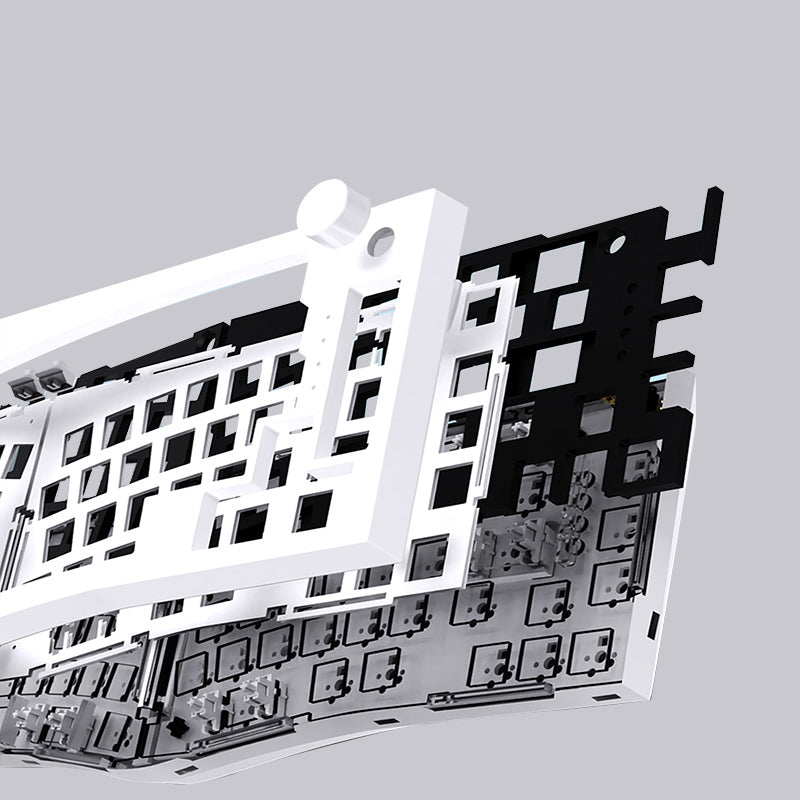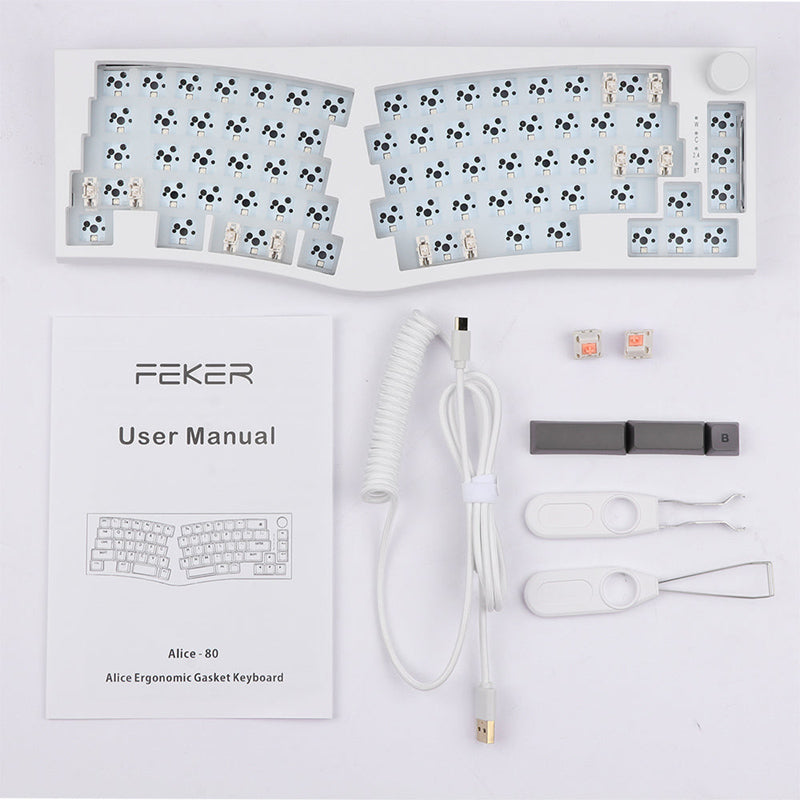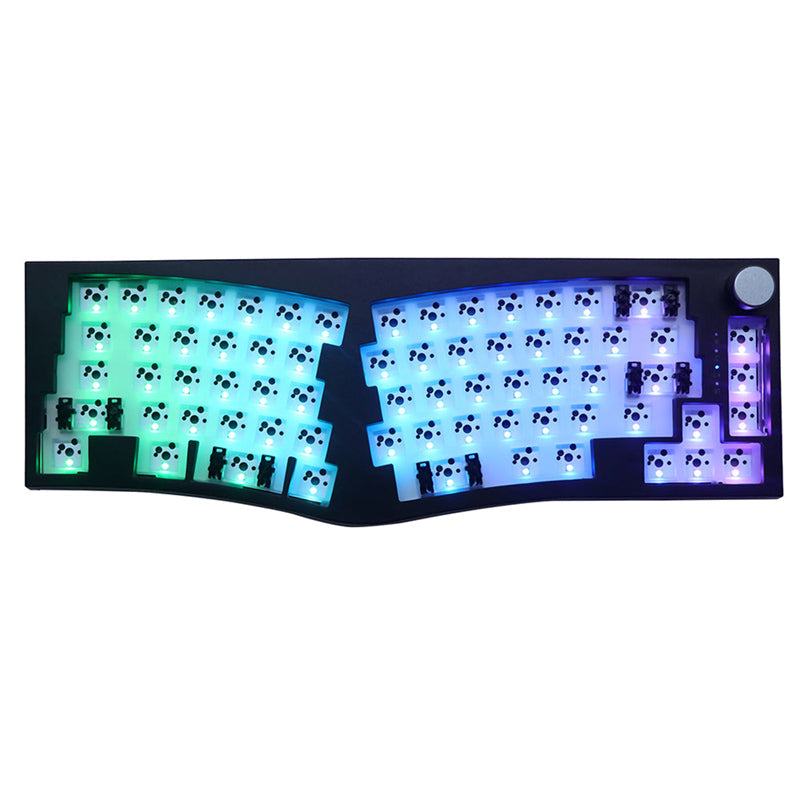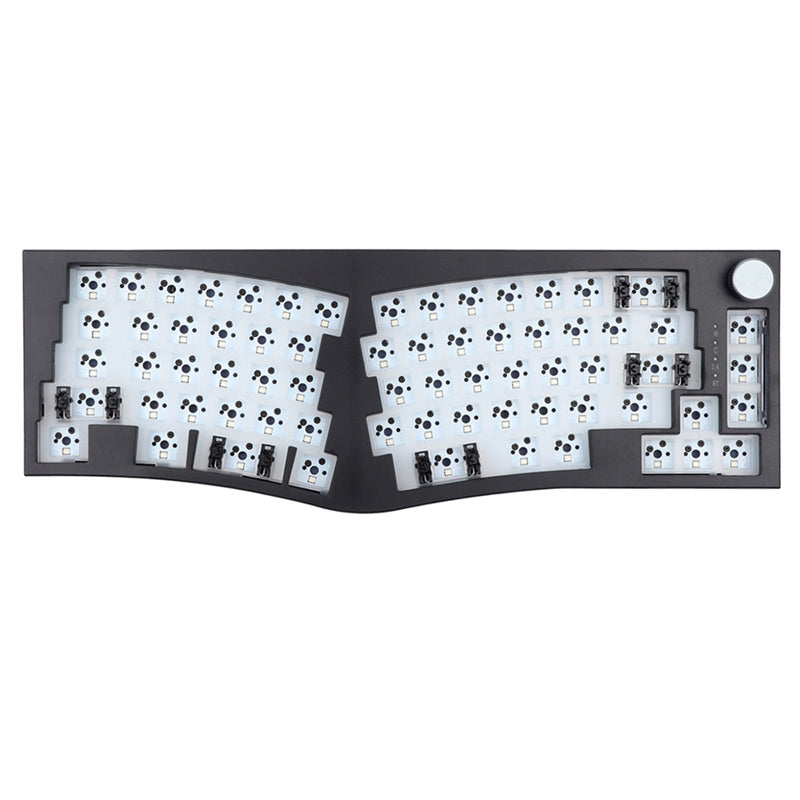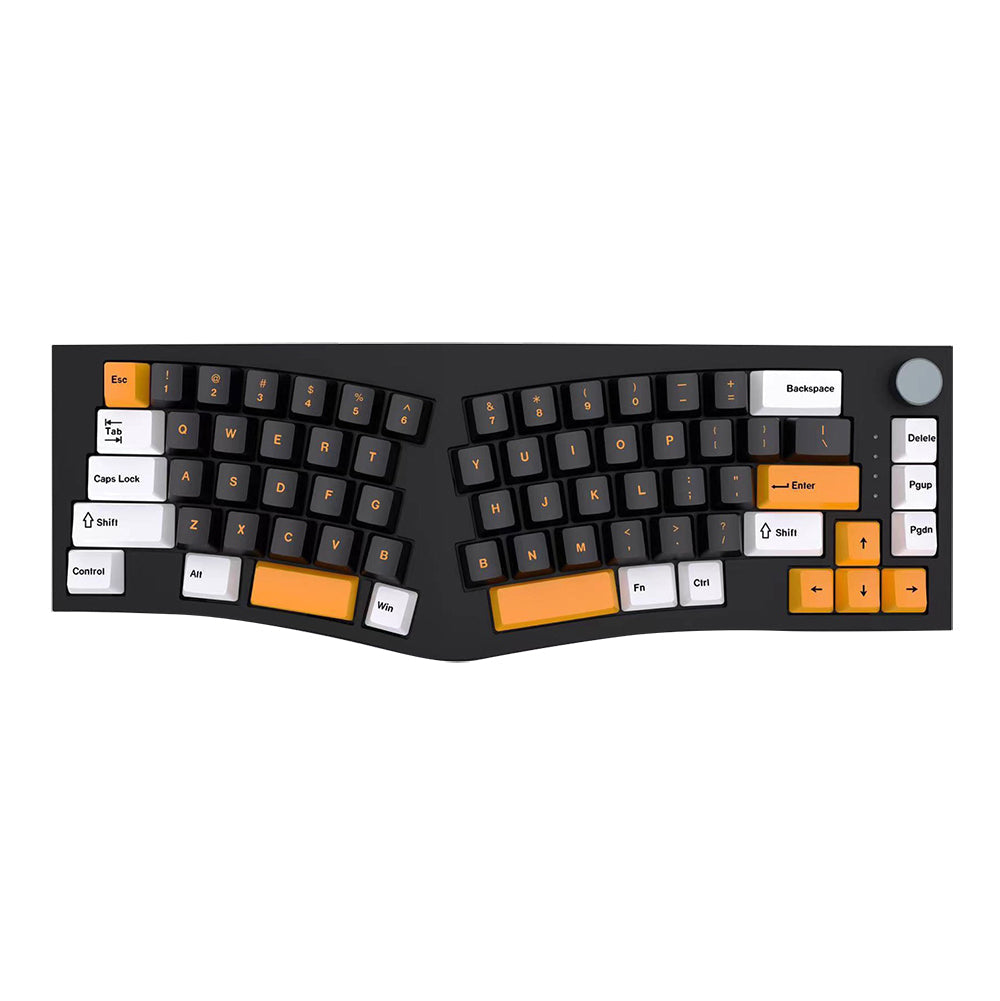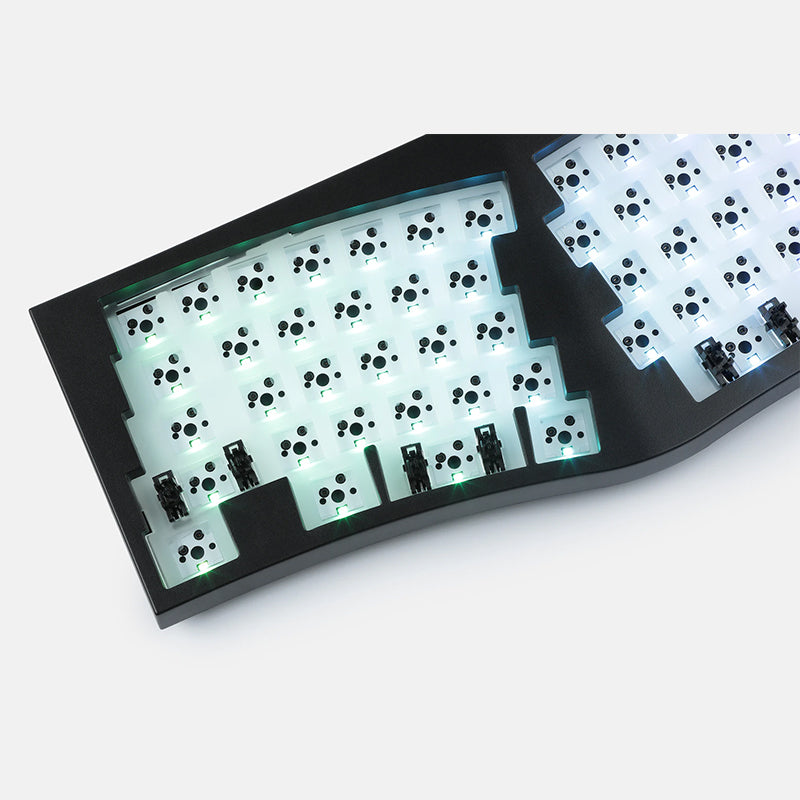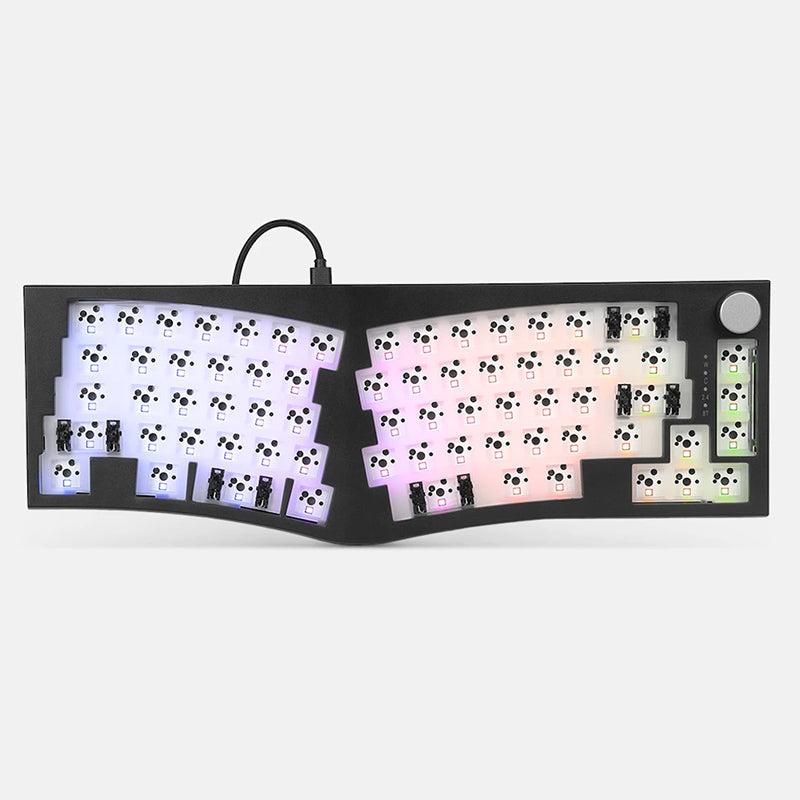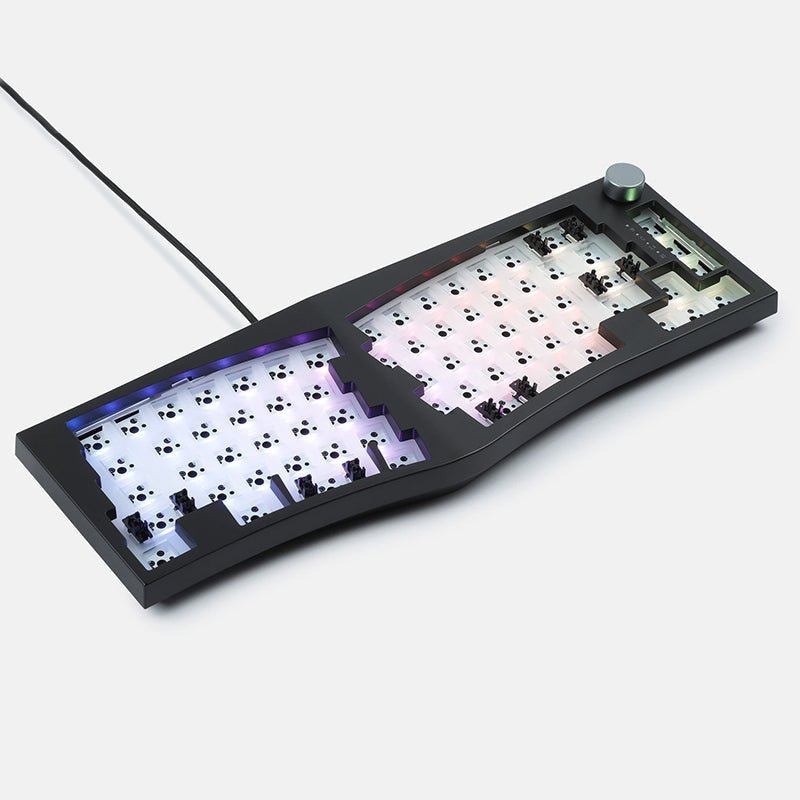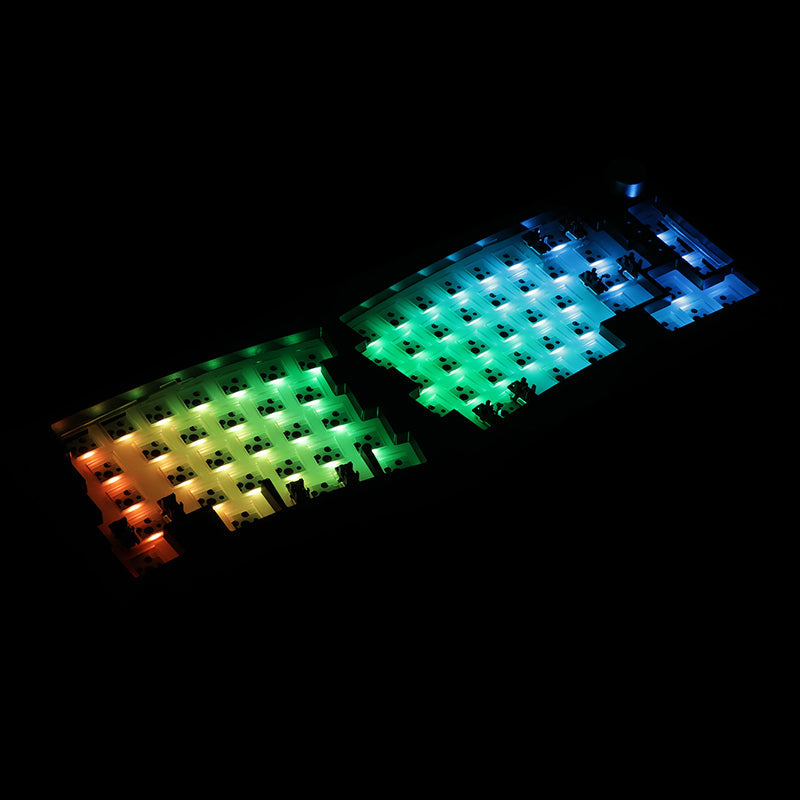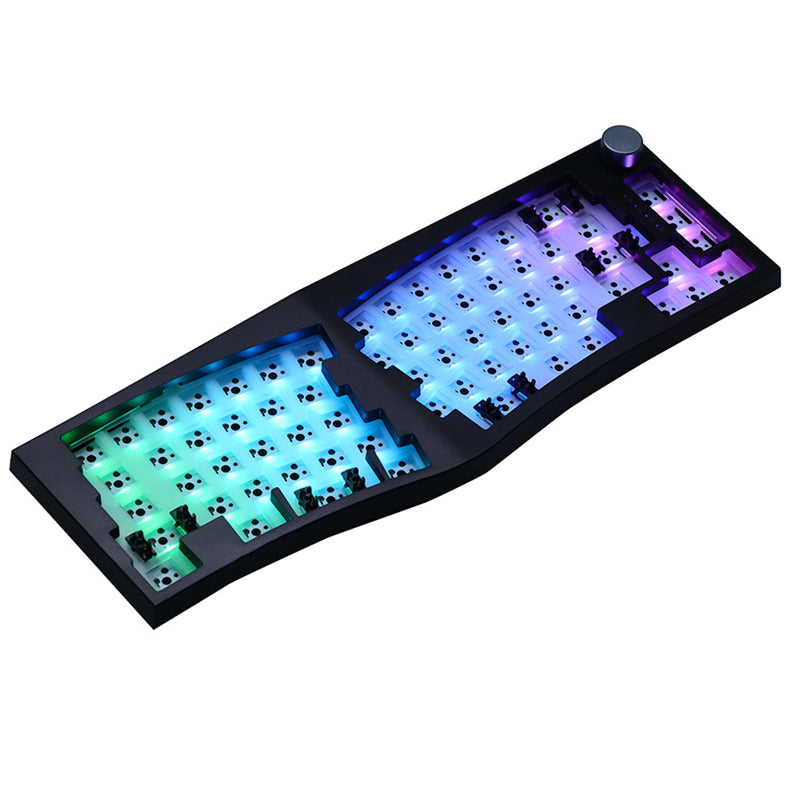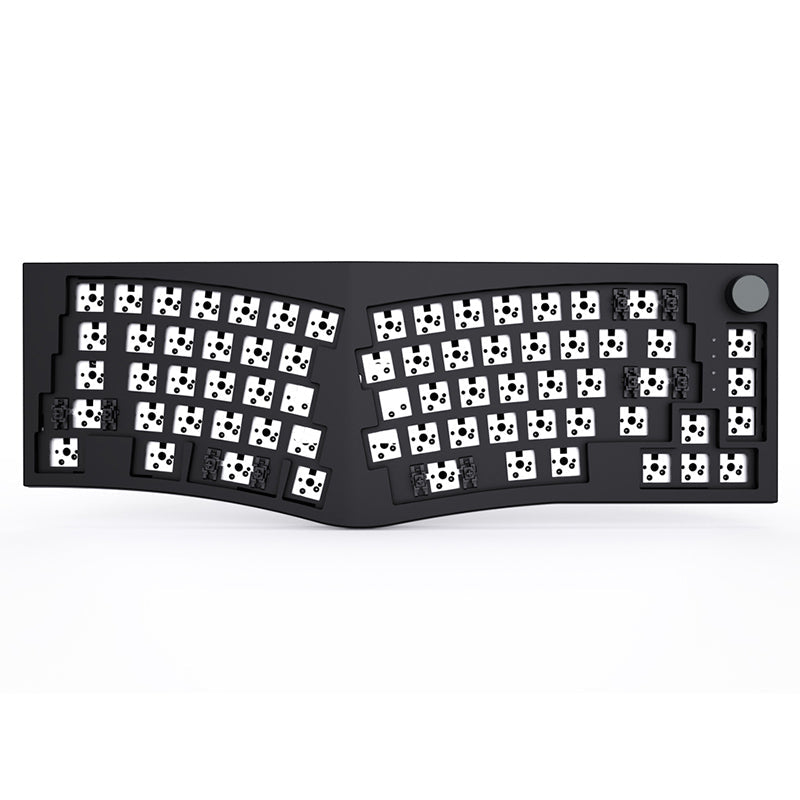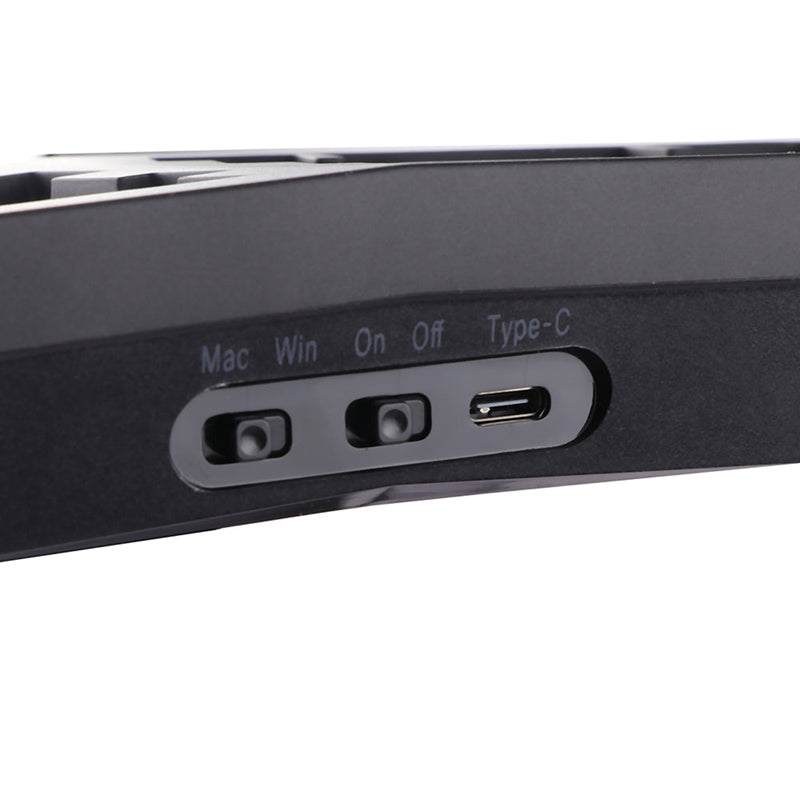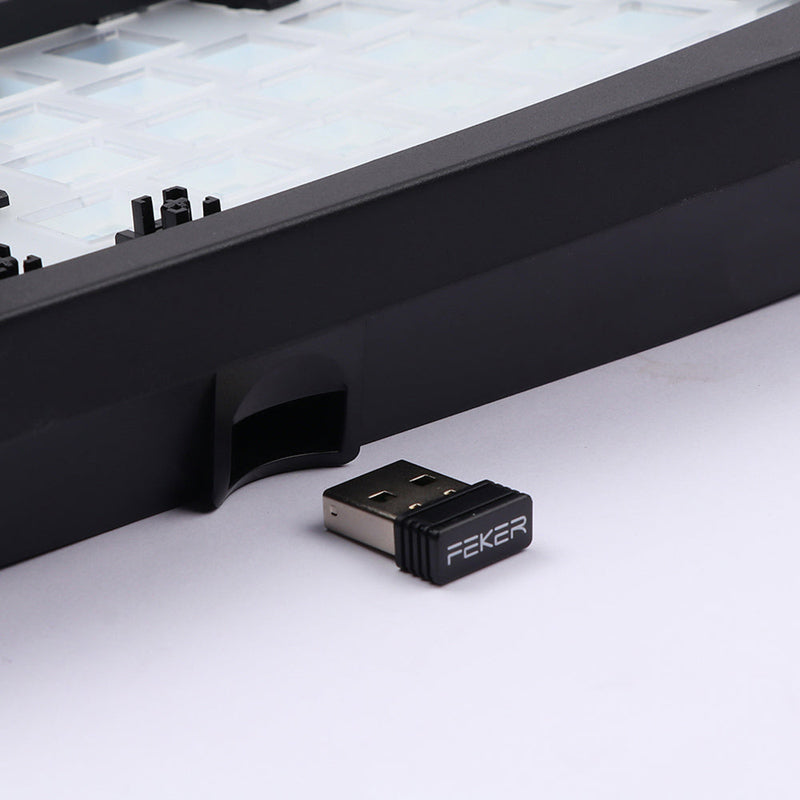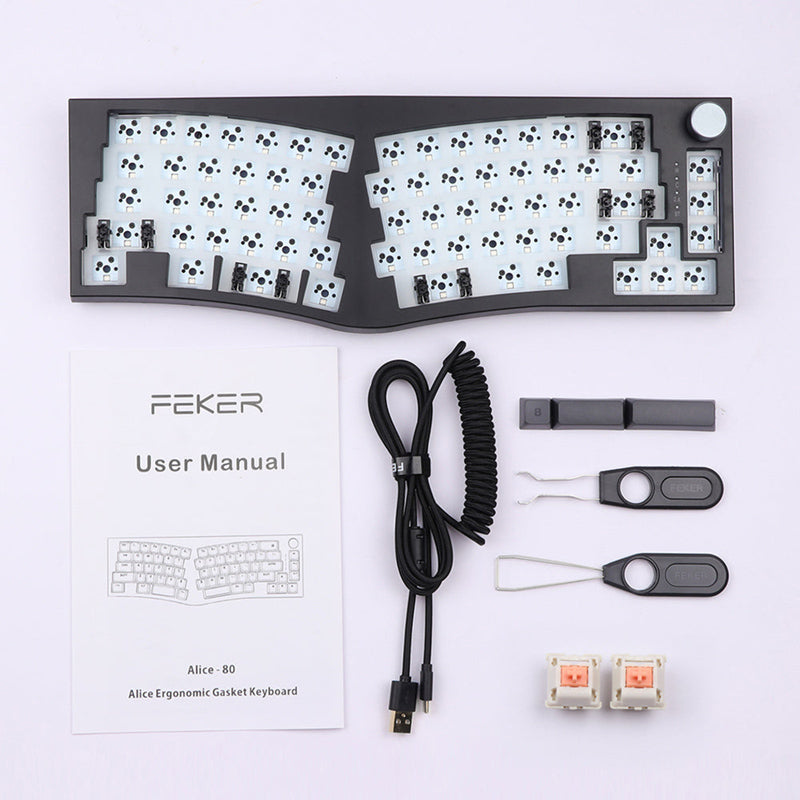 Full Array of 16M RGB Lights
FEKER Alice 80 supports programmable RGB array with 16M colors that allows user customization in unlimited ways. A total of 66 lamp beads with 16 bottom lamps can provide various lighting effects.

Wider Compatibility
FEKER Alice 80 allows you to connect through multiple ways including Bluetooth 5.0, USB Type-C and through 2.4GHz wireless connection. You can use it with a great number of devices with ease.

Long-lasting Battery Life
FEKER Alice 80 is equipped with an 8,000mAh battery providing long hours of uninterrupted performance.

Easy Customization
Built with gasket mounted top notch including sound absorbing foam. Hot-swappable sockets for easy customization including Cheery MX, Kailh, Gateron switches and other 3-pin/5-pin switches. Pre-lubed switches make it easier for customization providing smoother key strokes.

Support for Multiple Stabilizers
Compatible with PCB mounted and Plate mounted stabilizers for your convenience.

Ergonomic Design
Designed to fit in any environment whether it be for home use or using it for work purposes in your office. Minimalistic footprint comprising a full-sized arrow key provides better functionality.
FN+N -> Change to a wired USB device (Dongle can choose not to plug into the computer)
FN+G -> switch to the 2.4G link, the blue light of 2.4G will flash, Dongle must be plugged into the computer.
Download the FEKER Alice 80 Software
Download the Alice 80 VIA & Firmware - Win
Download the Alice 80 VIA & Firmware - Mac
General

Brand: FEKER


Type: Mechanical Keyboard Kit


Model: Alice80

Specification

Key Numbers: 68 Keys + 1 Knob

(2.25U, 2.75U spacebar; 1.75U, 2.25U shift; 1.25U FN; 1.25U alt)

Structure: Gasket Mount 


Gasket Material: Silicone

Case Material: ABS Plastic


Switch Socket: Hot Swappable 3-5 Pins


Plate Material: PC


Backlit: SMD RGB Backlit, 21 Light Effects

LED: South-facing

Battery Capacity: 8000mAh


Connectivity: Type-C Wired, Bluetooth 5.0 & 2.4GHz

Anti-ghosting: NKRO in All Keys

Weight 

Product Weight: 0.7kg


Package Weight: 0.9kg

Package Contents

1 x Keyboard


3 x Keys (B, 2.25U spacebar, 2.75U spacebar)

1 x Switch Puller


1 x Type-c Cable


1 x 2.4G Dongle


1 x User Manual
First split keyboard
Absolutely love it. Very good build quality. I recommend the matching wrist rest!
First split keyboard
Absolutely love it. Very good build quality. I recommend the matching wrist rest!
astonished
Paid 50 euros less by purchasing the keyboard here rather than on big A, used those to buy me a new set of keycaps. Something I didn't read on others' review is the fact that included with the keyboard there's both an Unholy Panda and a Matcha Tactile switch you can try. Both amazing. AND they included the caps for the spacebars and the second 'B' so that in case this is your first Alice and you're switching from a regular board, you don't even have to stress about having to buy those.