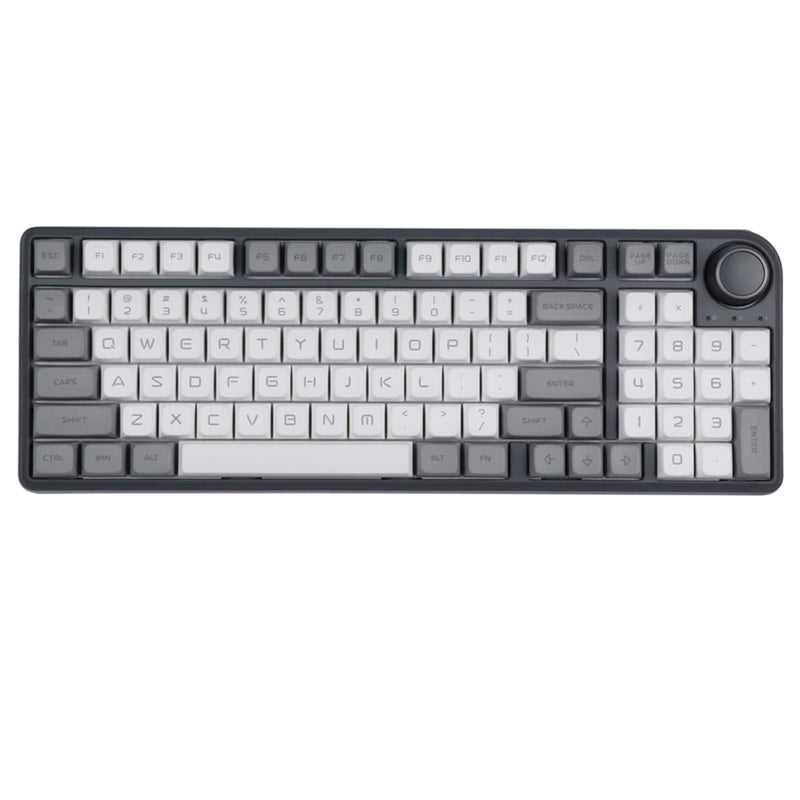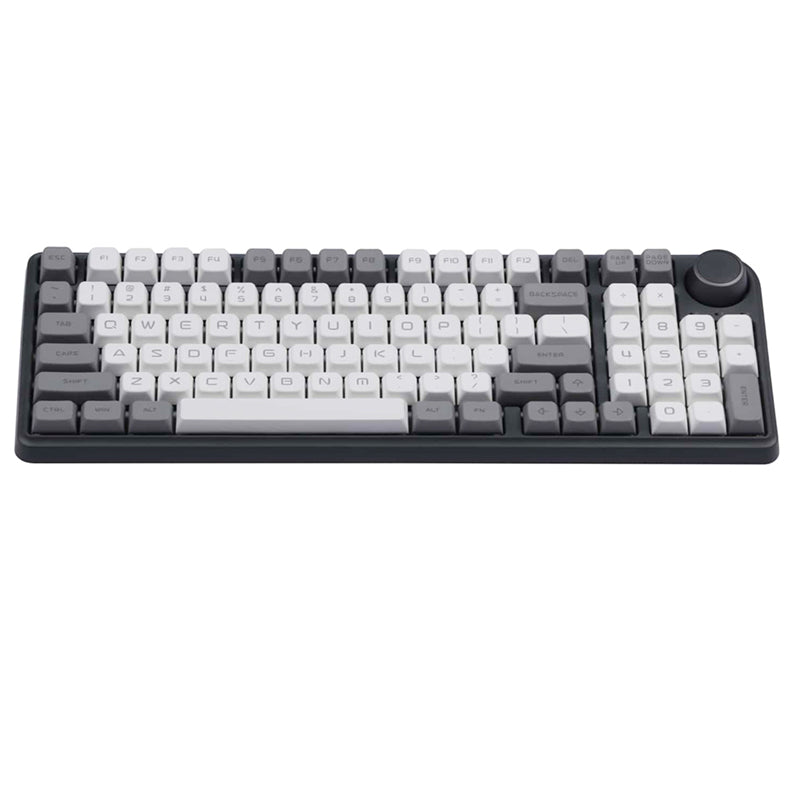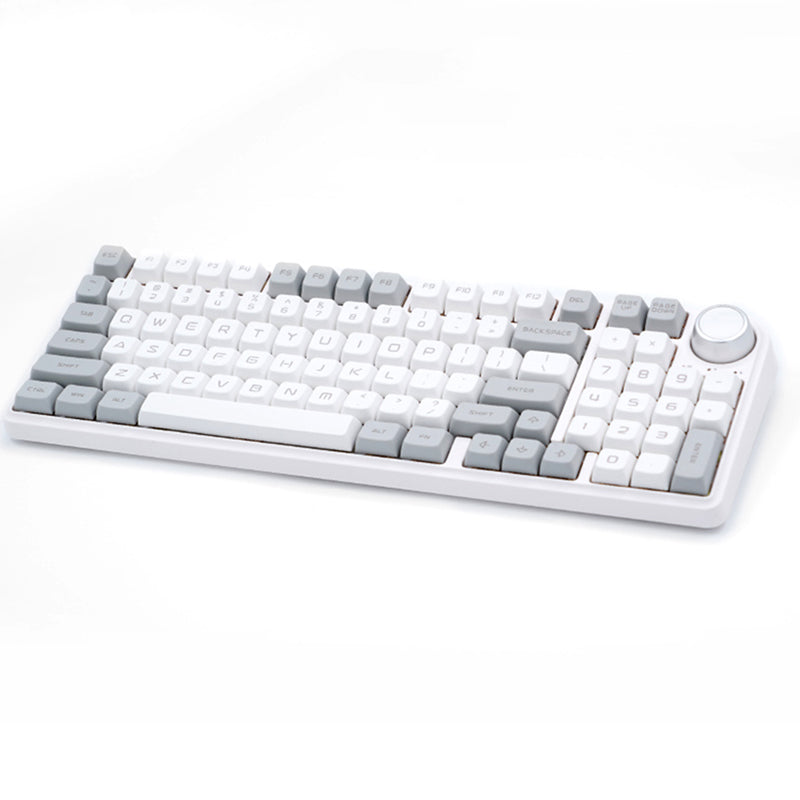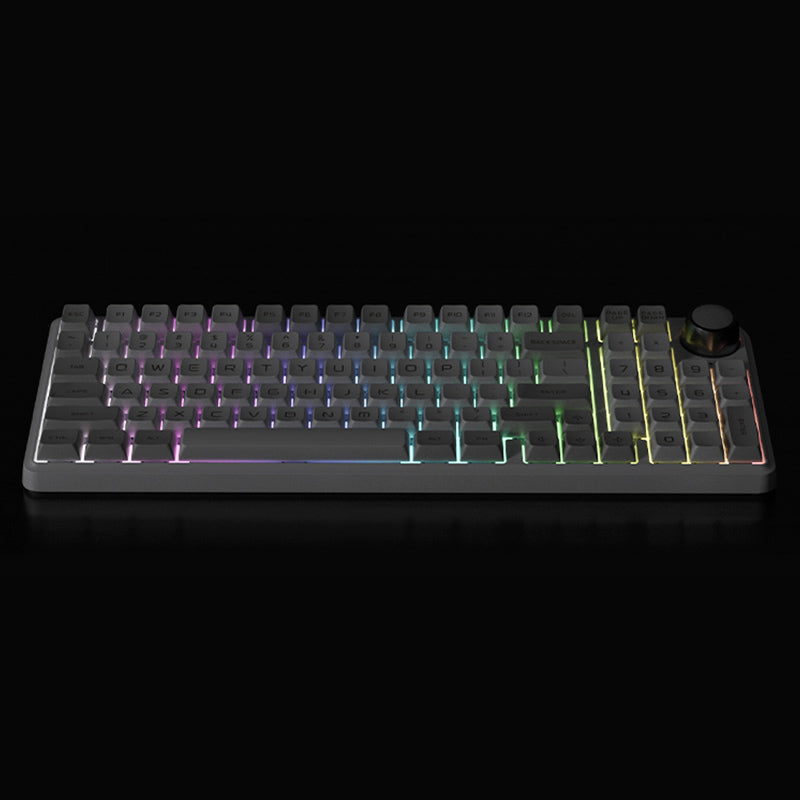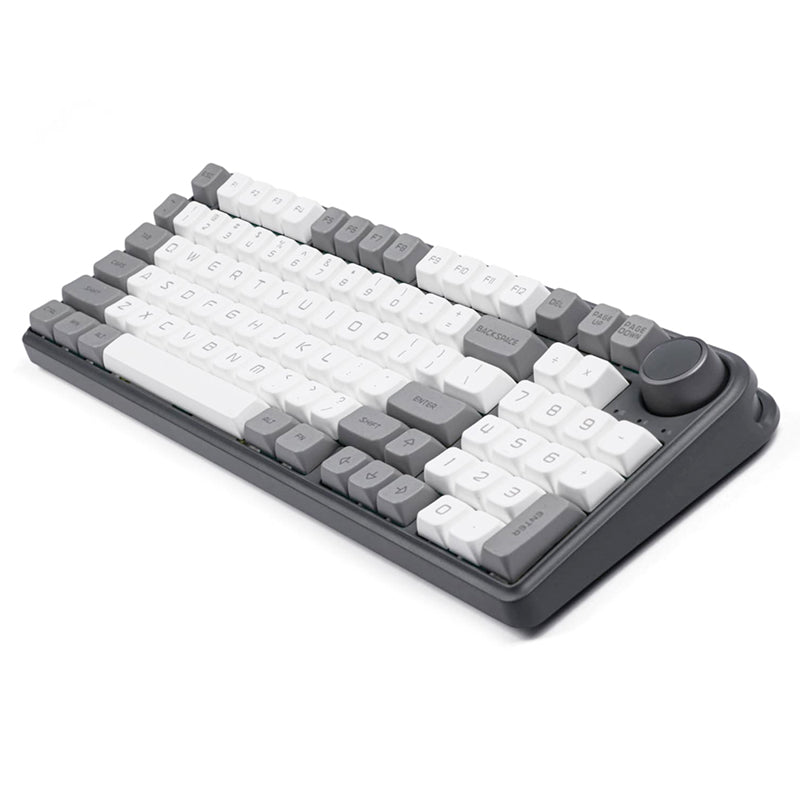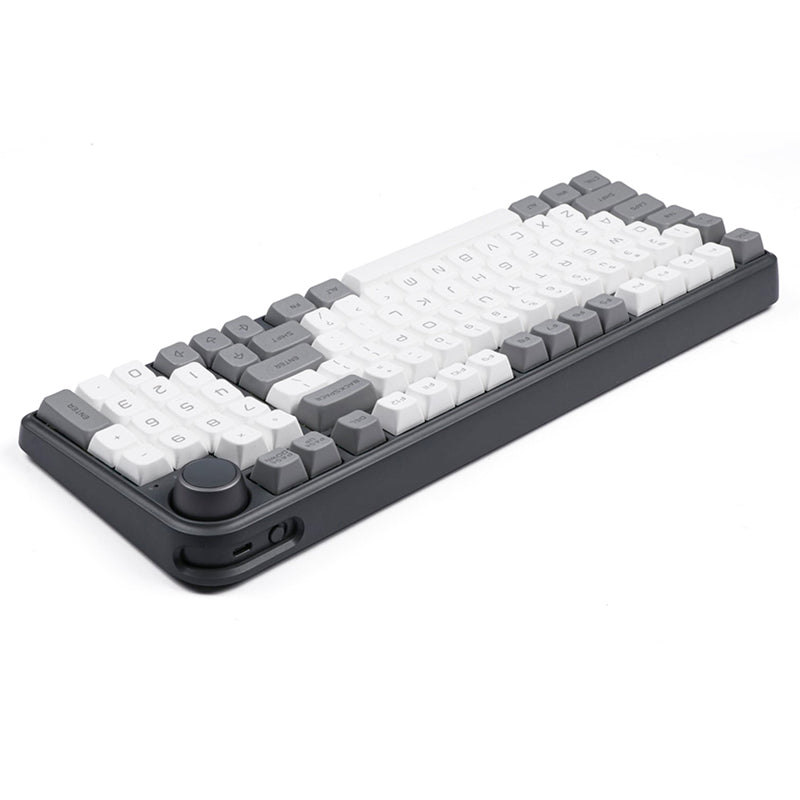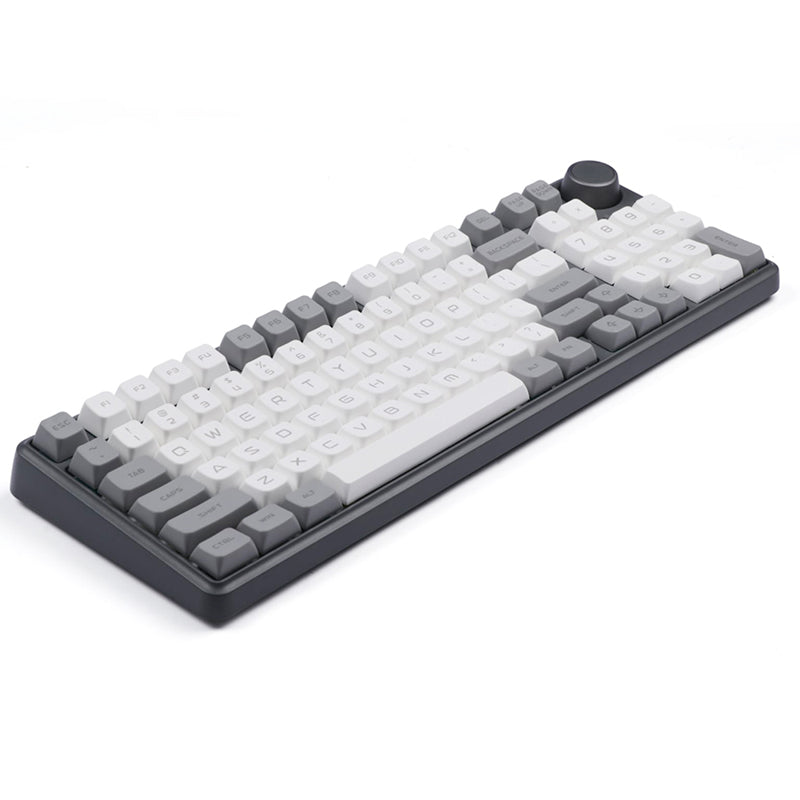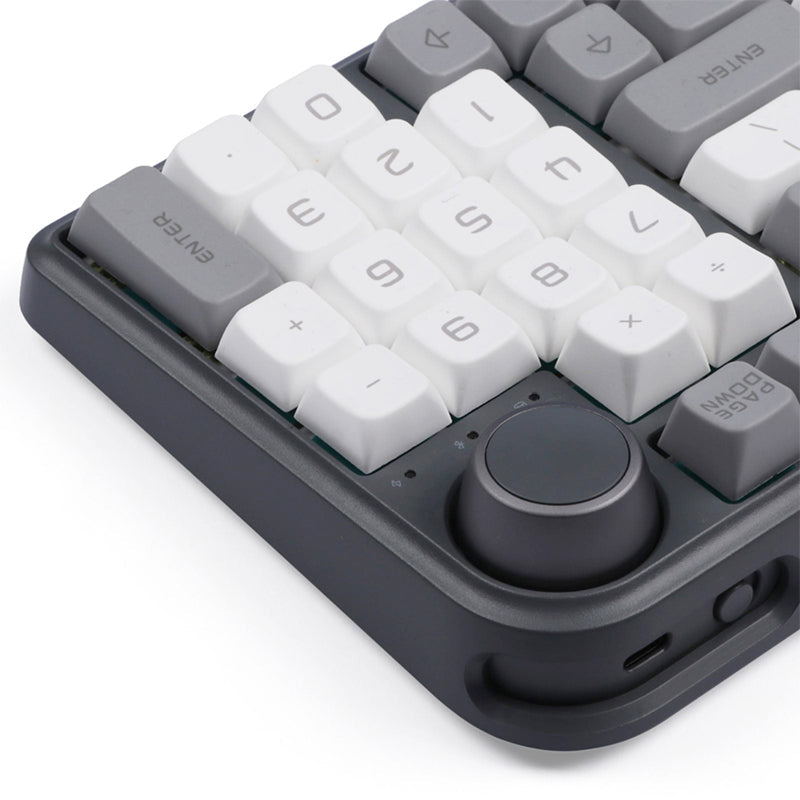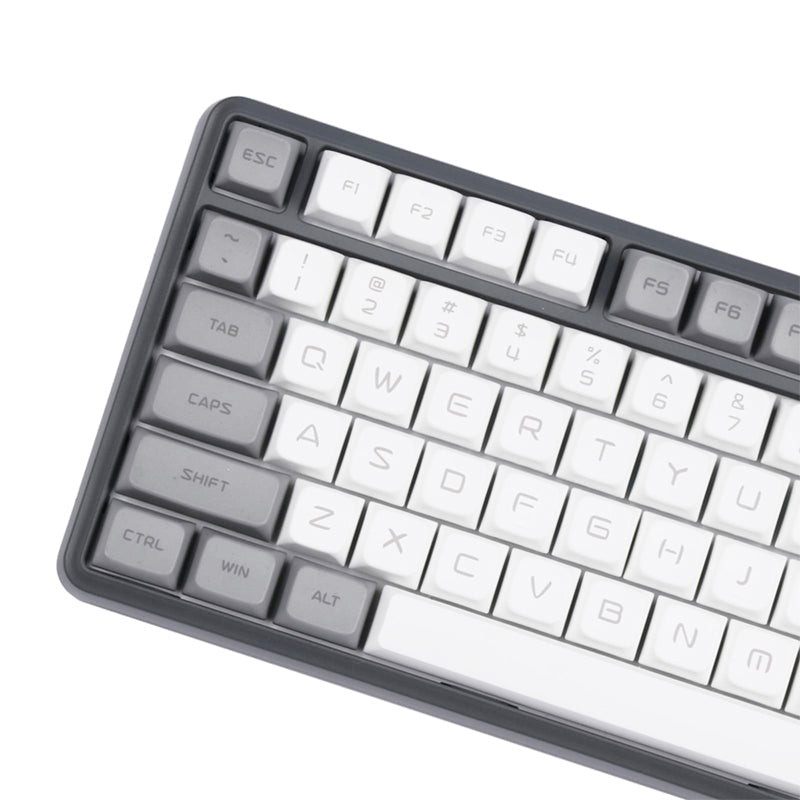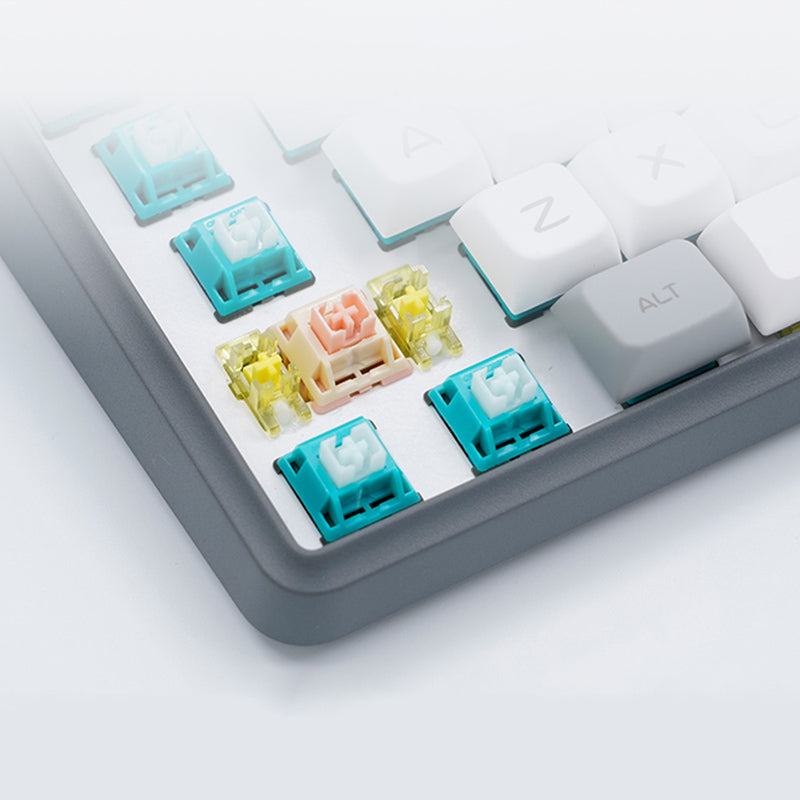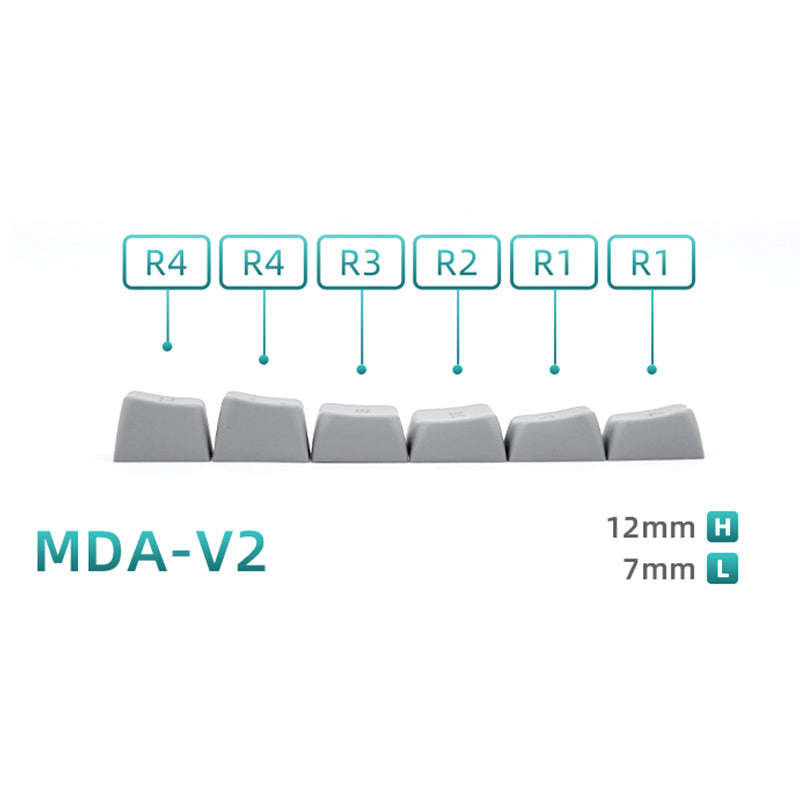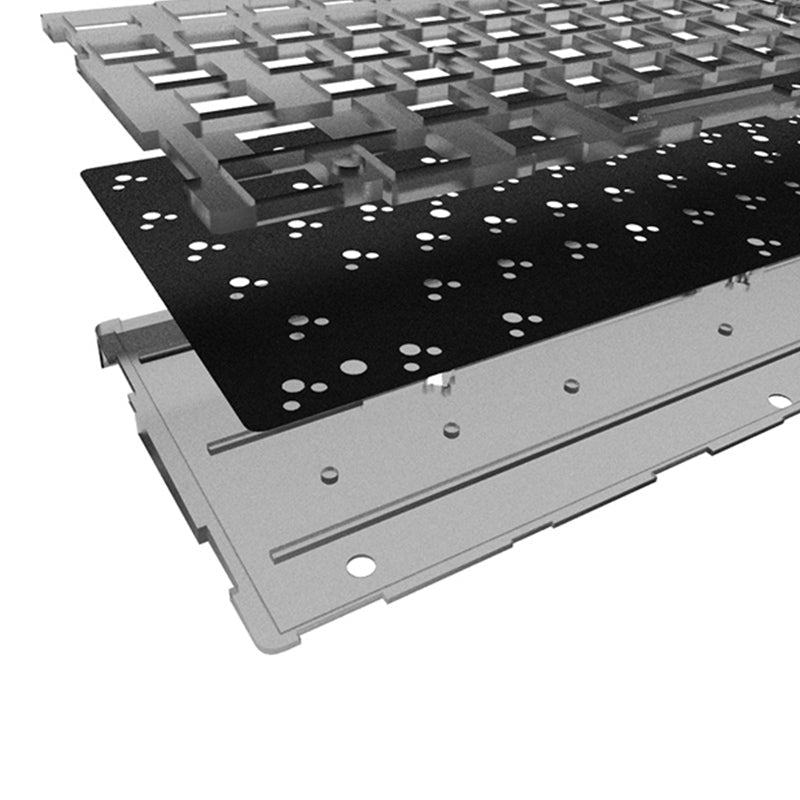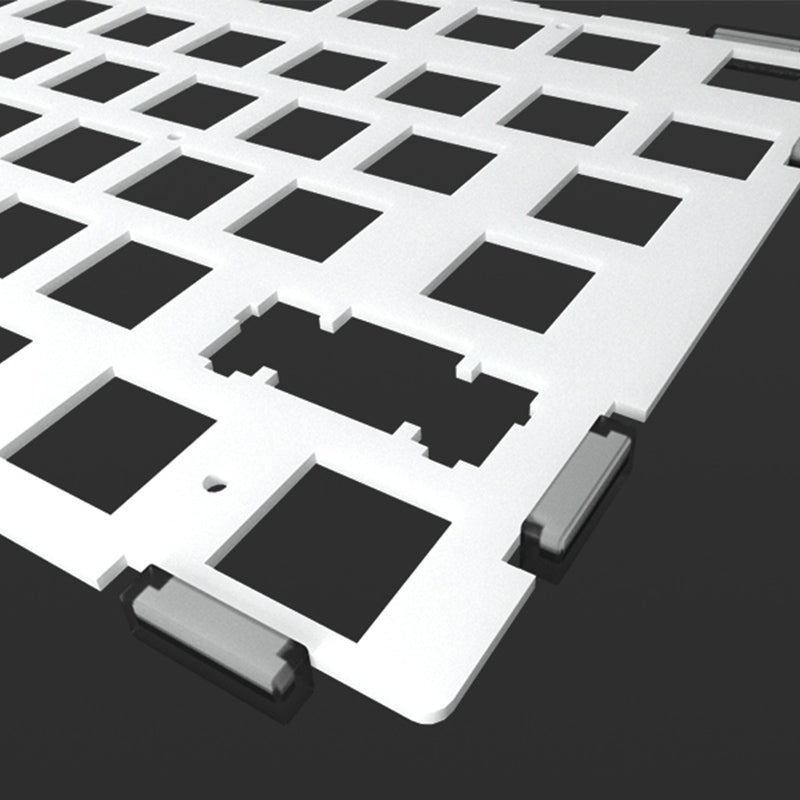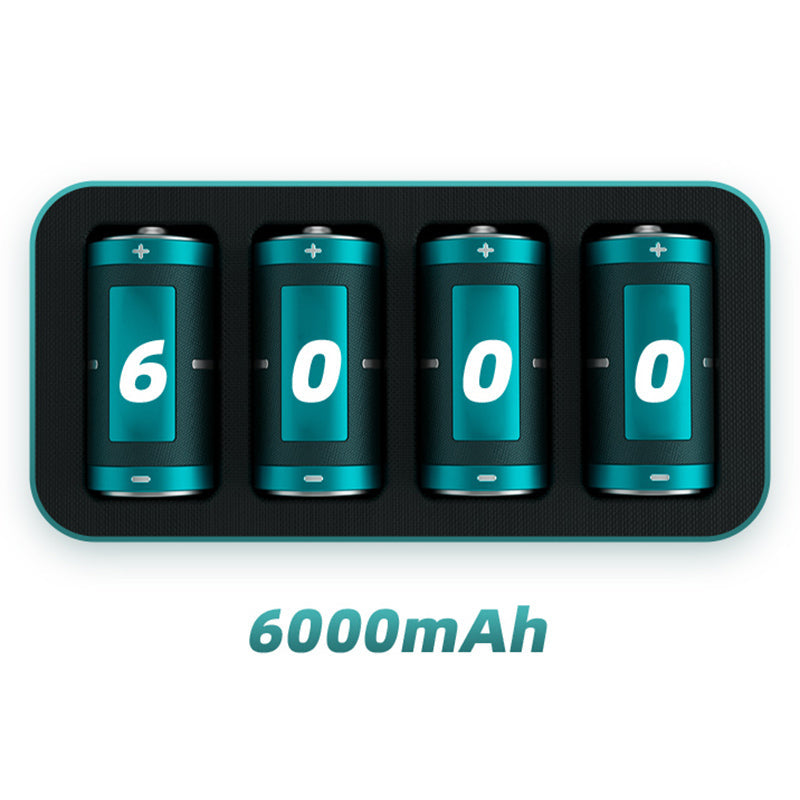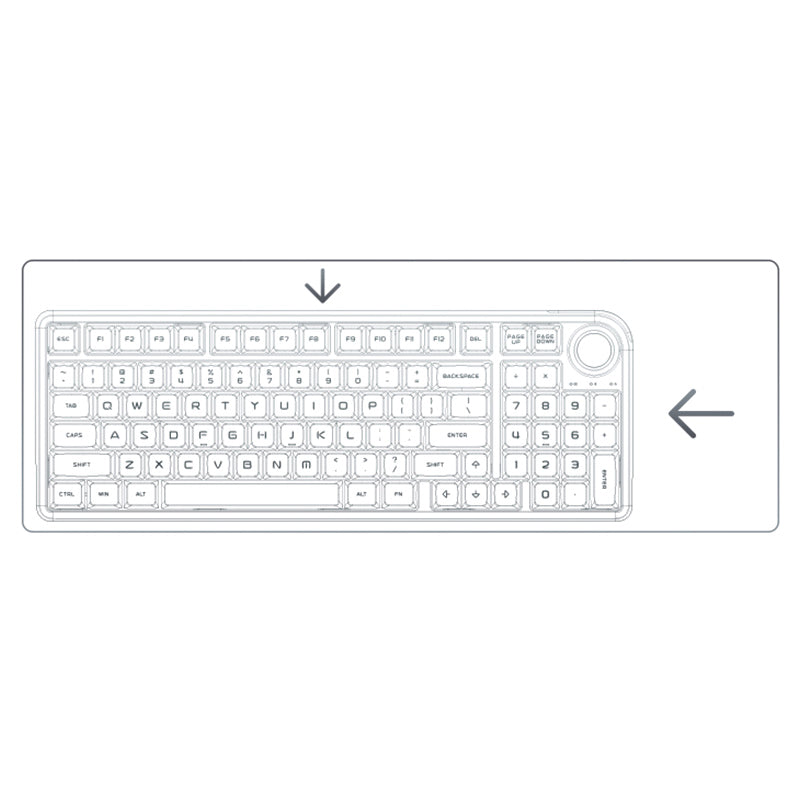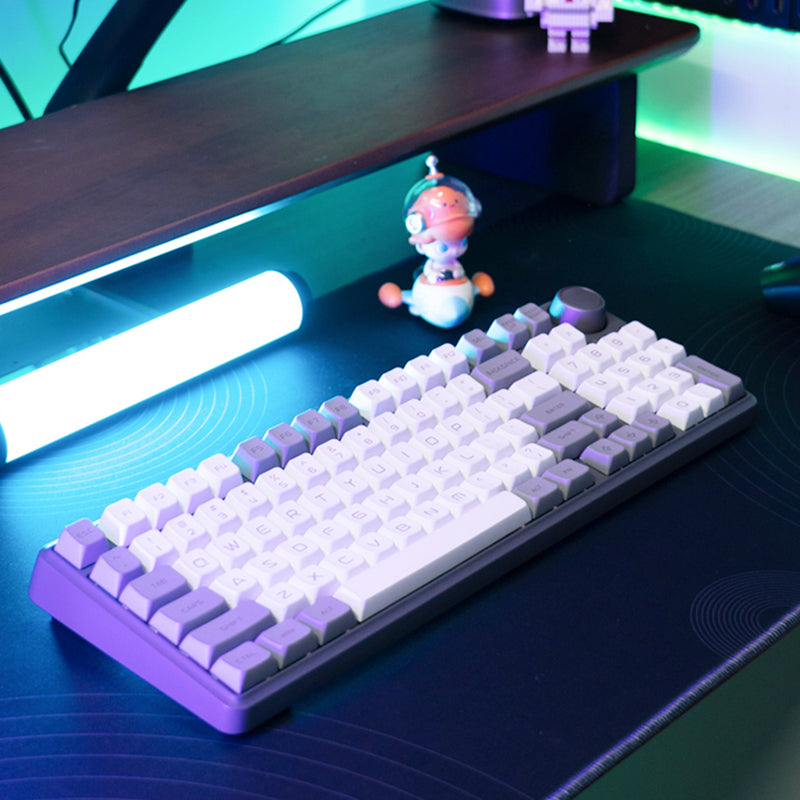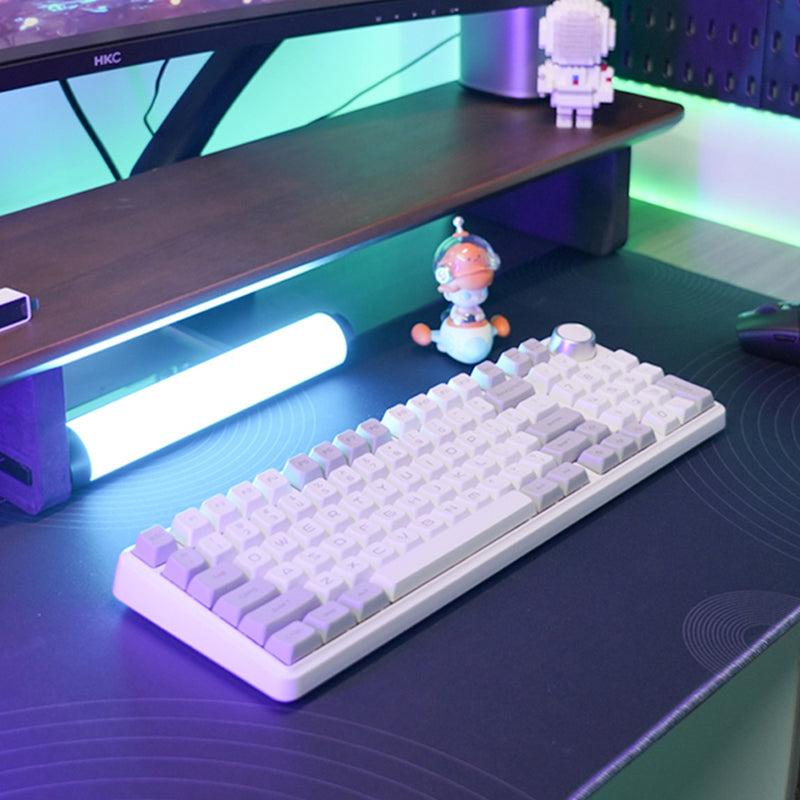 Dukharo VN96 Gasket Mechanical Keyboard
Gateron Switches:
Blue Clicky
Dukharo's VN96 96% Gasket Mounted Mechanical Keyboard is born with the singular goal of providing a premium typing experience at a budget-friendly price!
Gasket-Mounted Structure with Hot Swappable PCB
Modified Gasket-like Structure Foam Dampeners, bring soft tactile feelings and quieter sounds. Two layers of EVA dampening foam Compared with the sandwich mounting kit or gasket board, provides a softer and quieter typing experience and a more stable tactile feeling.
Aluminum scroll knob Knob control for volume/play/pause function
Built-in 6000mAh Batteries
Thanks to the 6000-milliamp-hour battery, even when using the keyboard via Bluetooth, you'll have plenty of headroom for days of work.

Triple Modes
There are three connectivity modes—Bluetooth, wireless, and USB-C—allowing for tons of flexibility.
Programmable 16.8M RGB Backlight
The VN66 Barebones Kit also comes equipped with a programmable RGB array compatible with the most popular switches on the market, as well as a top-right macro wheel for tons of control right at your fingertips.

Download the Dukharo VN96 Software(290.2.54) - Win
General

Brand: Dukharo


Type: Mechanical Keyboard


Model: VN96

Specification

Keys Number: 96


Backlight: RGB


Layout: 96%


Connectivity: USB-C, Bluetooth 5.0, 2.4 GHz 


Mounted: Gasket


Scroll Wheel: CNC Machined 

Batteries: 6000mAh


Dampening: Sound-absorbing Foam, Silicone Pad

Switch Sockets: Hot-swappable Support 3pin/5pin Switch


The Size of The Space Bar Stabilizers: 6.25

Keycap: MDA Profile PBT

Anti-ghosting: Full Key Anti-ghosting

System Support: Windows/macOS/IOS/Android

Weight & Size

Product Weight: 1.39kg


Package Weight: 1.5kg


Product Size(L x W x H): 38.3*13.8*3cm


Package Contents

1 x Keyboard


1 x Keycap Puller


1 x 2.4G Dongle


1 x Type-C Cable


1 x User Manual
Great Keyboard but 2 of the switches were broken
Keyboard is lovely and the RGB lights are great however two of the keys didn't work and found out they had broken switches in them so I will have to order more to replace them. Not a huge issue but a bit annoying nonetheless.
Real premium feel with considerable price.
Initially I wanted to buy an Ajazz AK992 as my first mechanical keyboard. However, I was lucky enough to be able to physically try it a compare it with a Dukharo VN96. Although the latter is more expensive, it was really worth it for me: there is a big quality difference in the used materials and the design as well. Having a Dukharo VN96 after a membrane keyboard is really a big shift. I'm very happy to have purchased it. :)
Real premium feel with considerable price.
Initially I wanted to buy an Ajazz AK992 as my first mechanical keyboard. However, I was lucky enough to be able to physically try it a compare it with a Dukharo VN96. Although the latter is more expensive, it was really worth it for me: there is a big quality difference in the used materials and the design as well. Having a Dukharo VN96 after a membrane keyboard is really a big shift. I'm very happy to have purchased it. :)
My favorite keyboard
I love this keyboard so much! it��s super clean and sounds really nice. i��m constantly getting compliments on it
My favorite keyboard
I love this keyboard so much! it��s super clean and sounds really nice. i��m constantly getting compliments on it