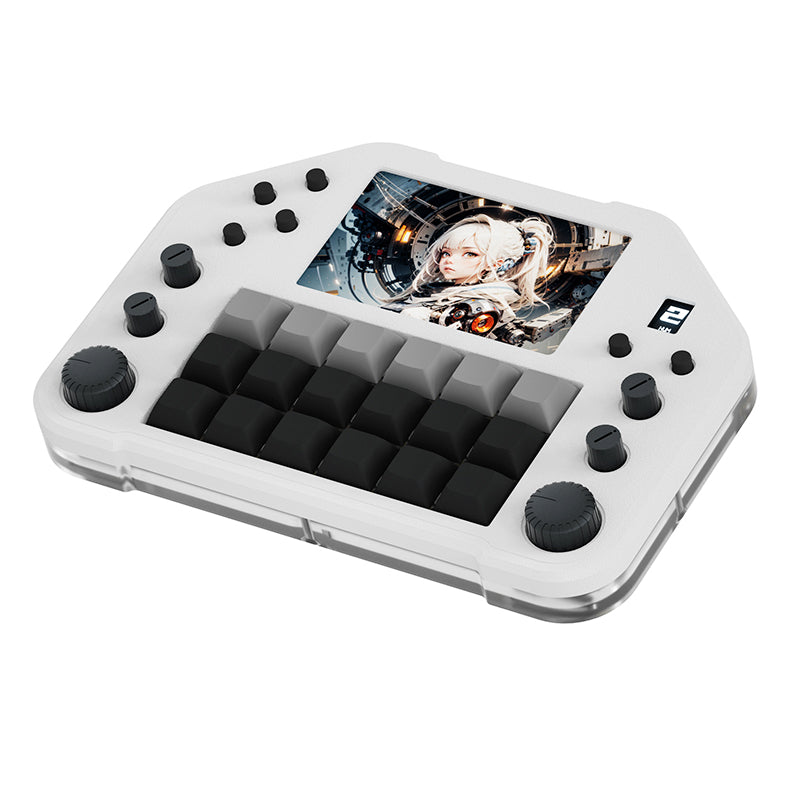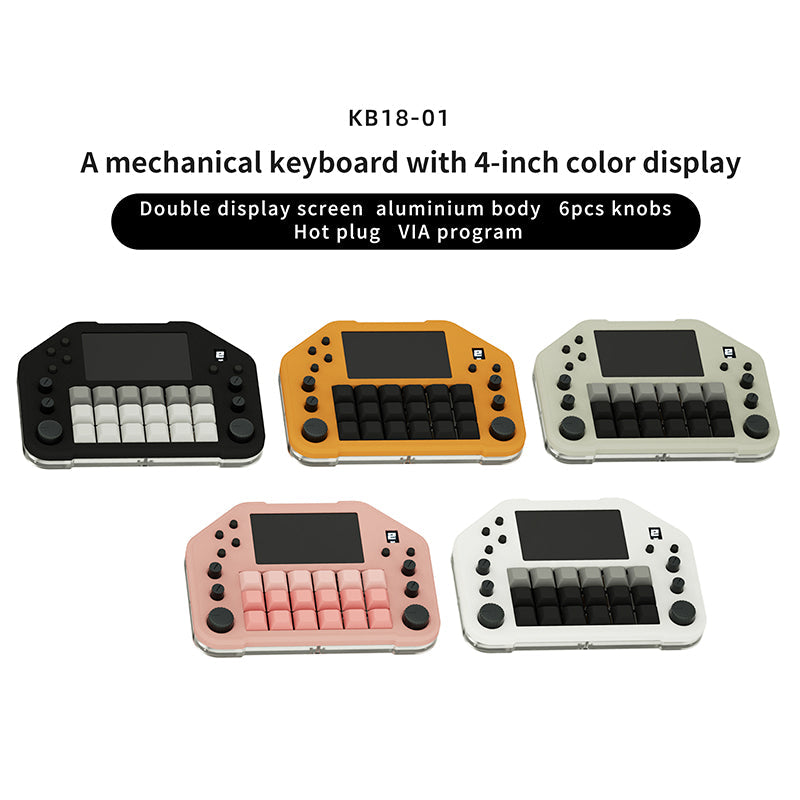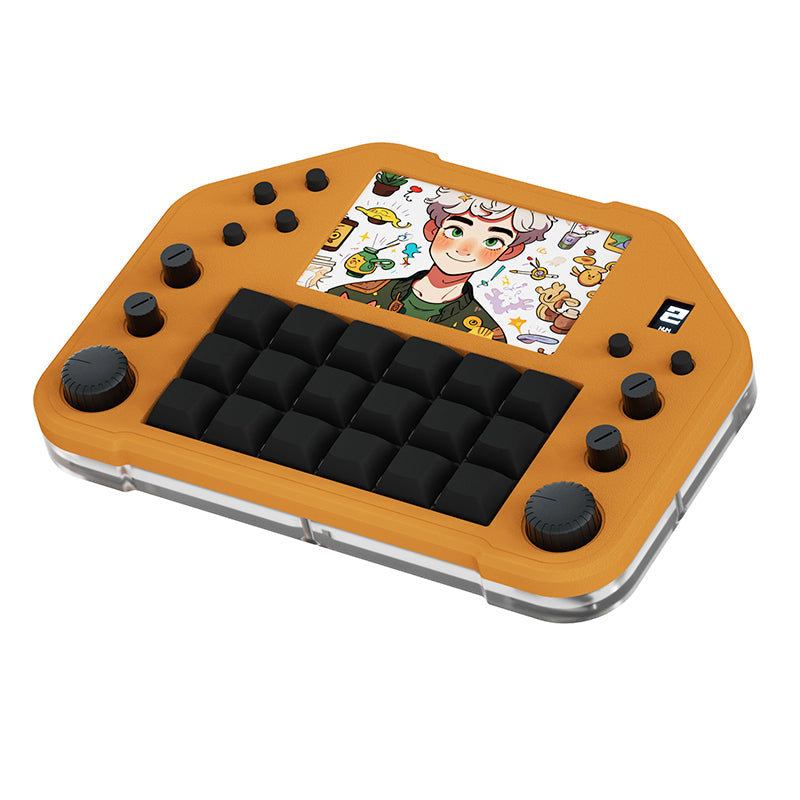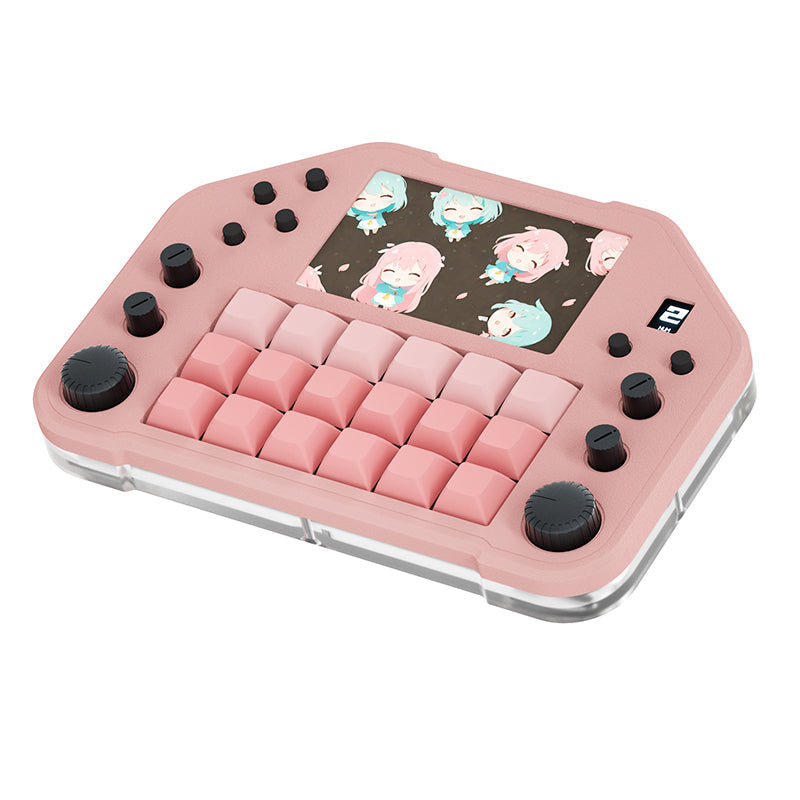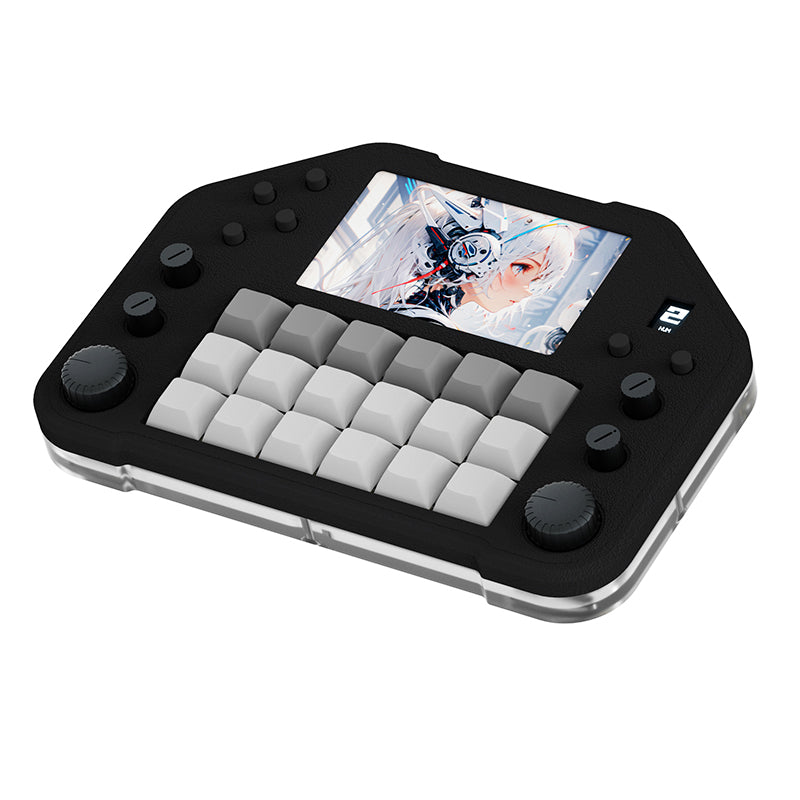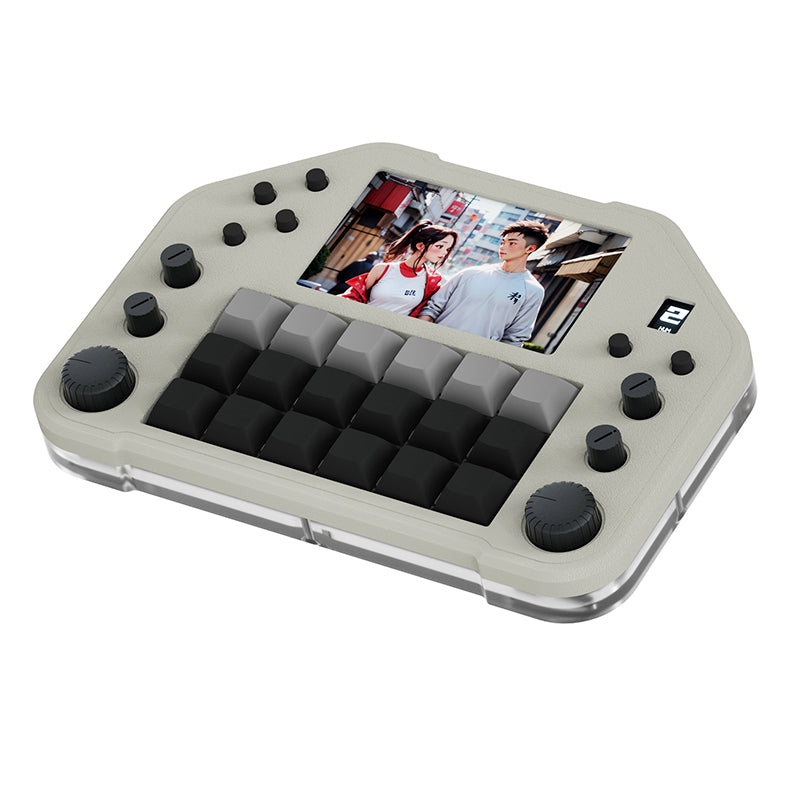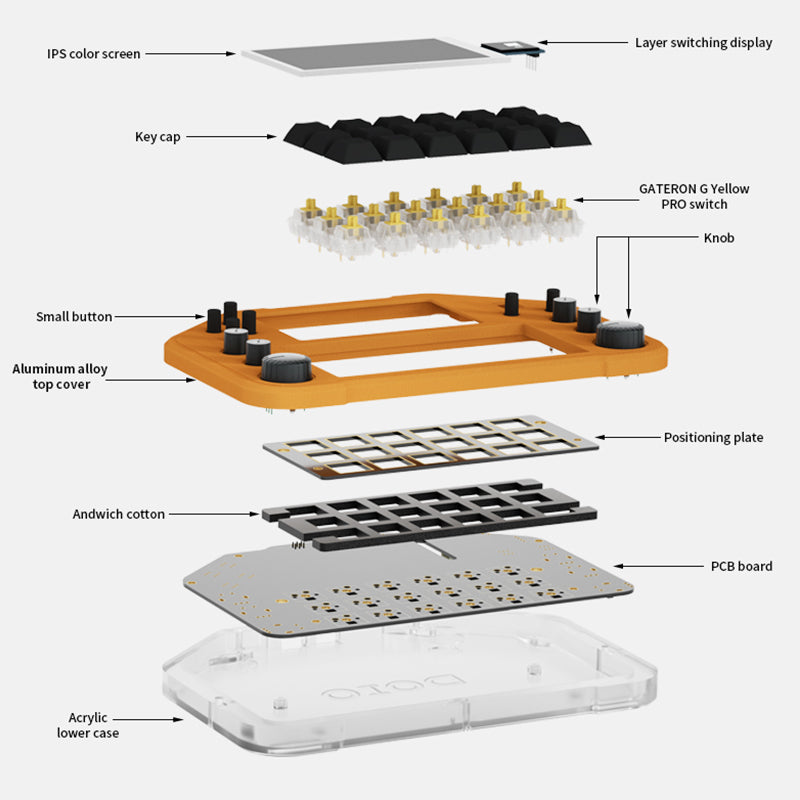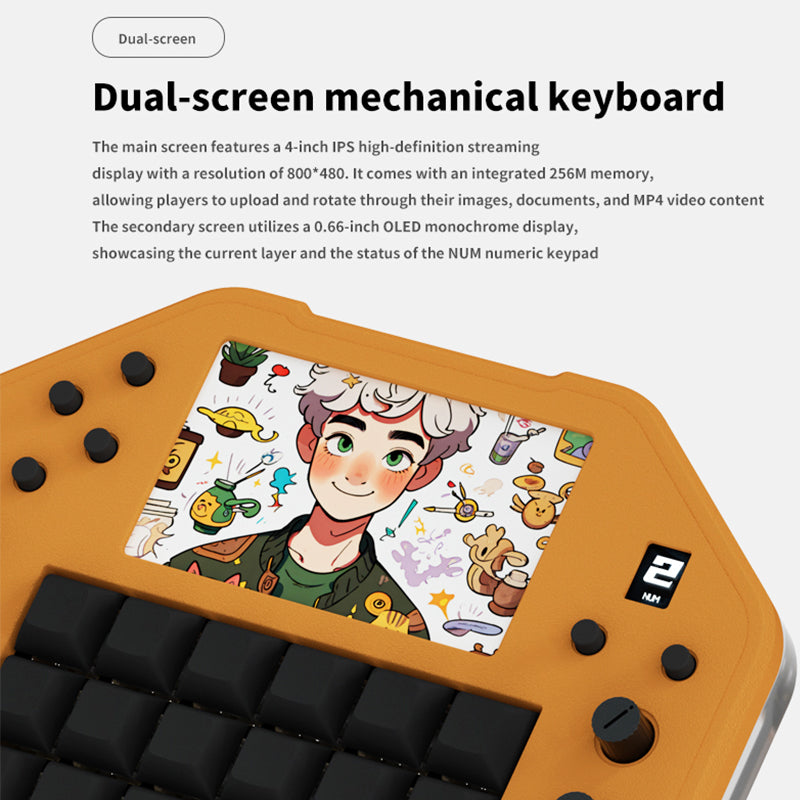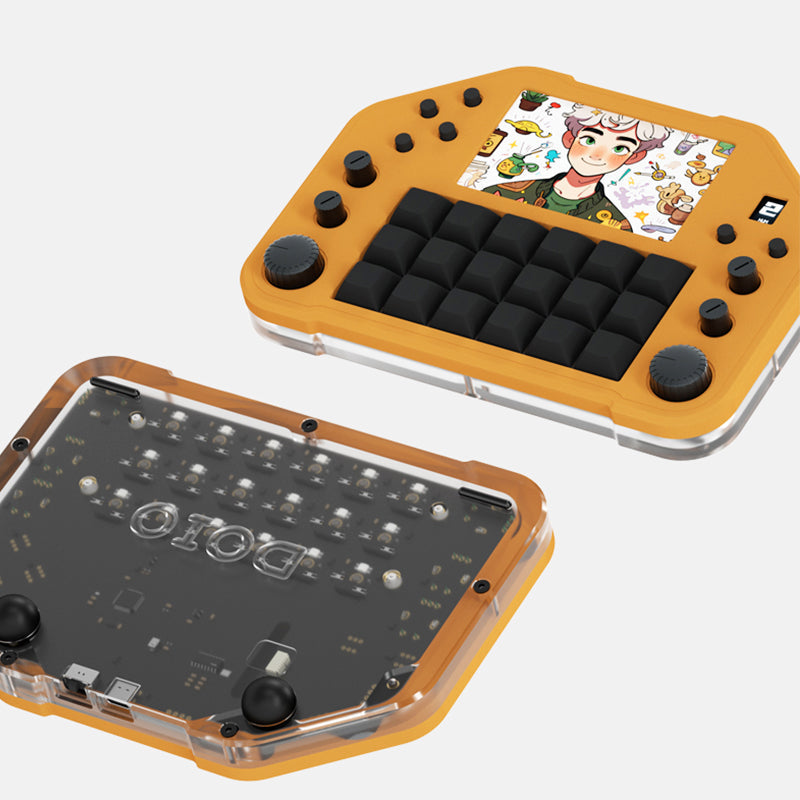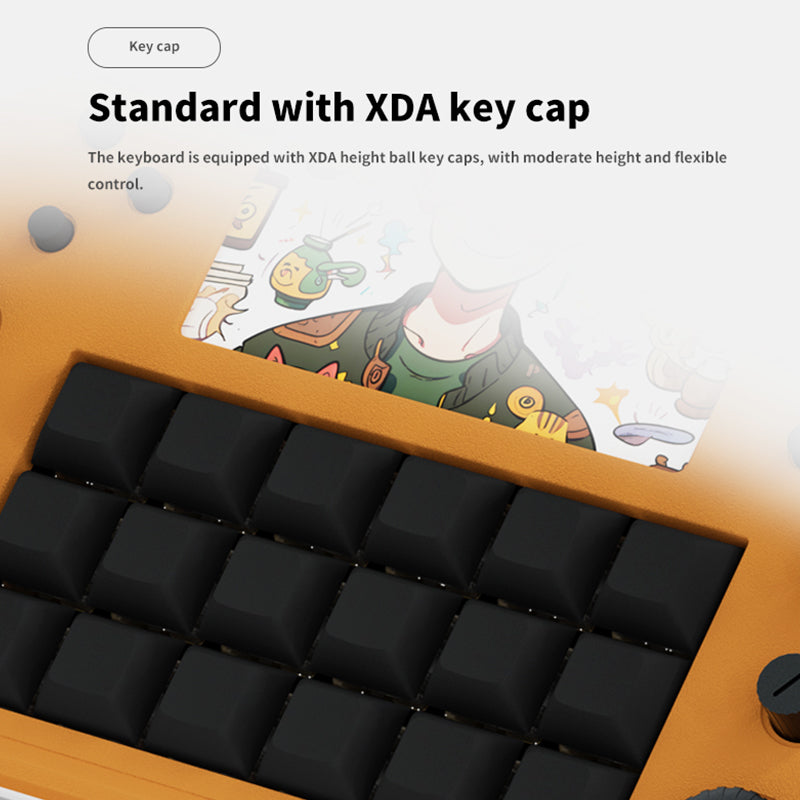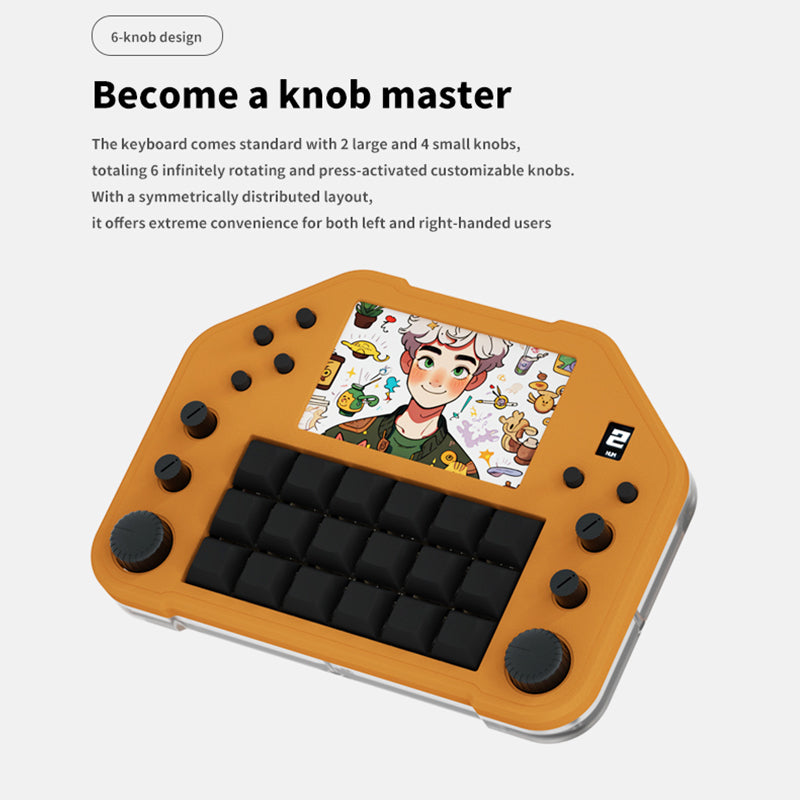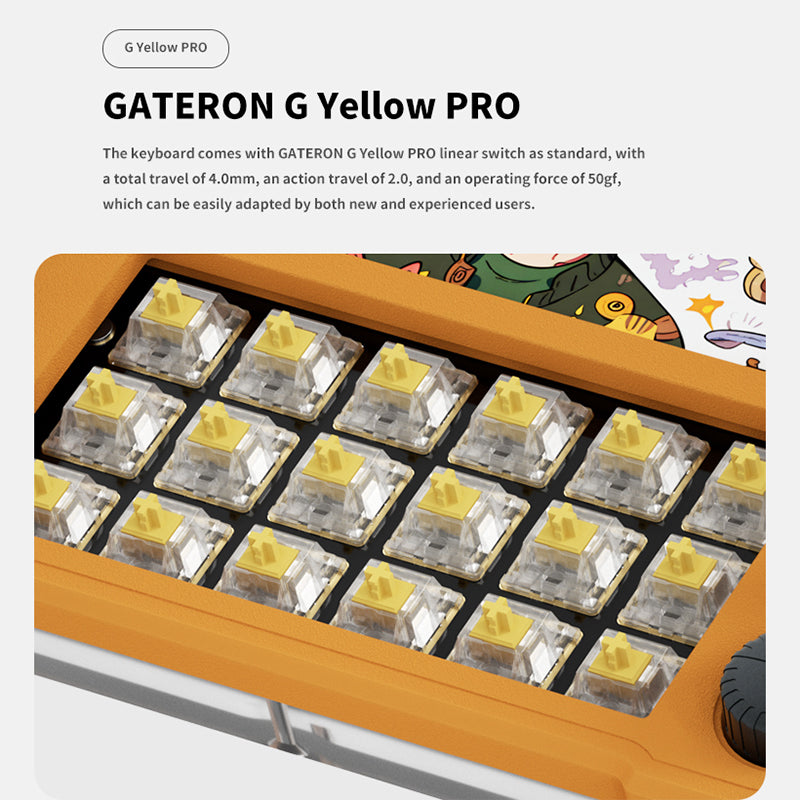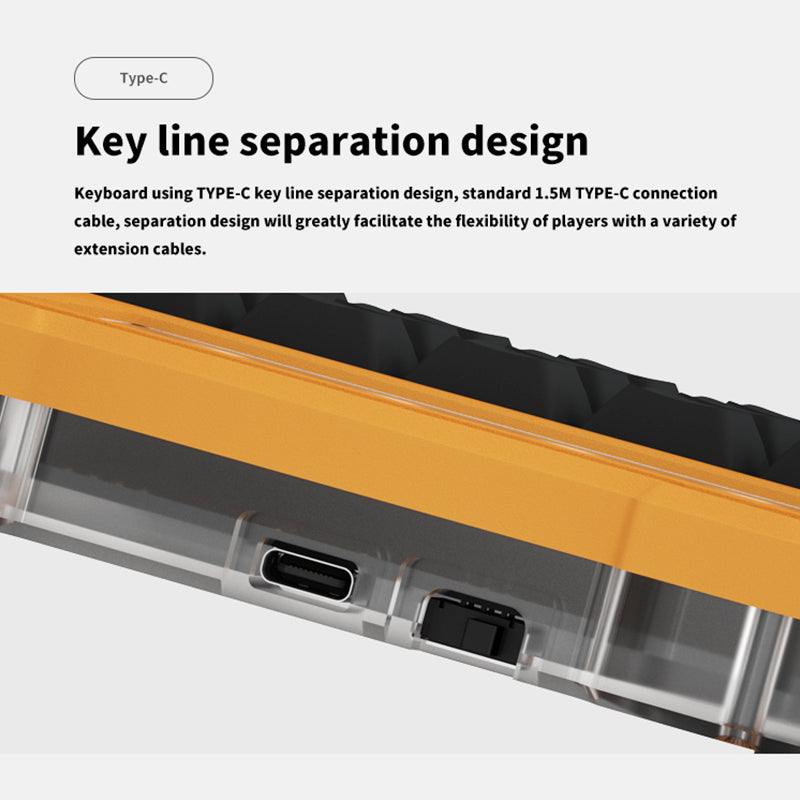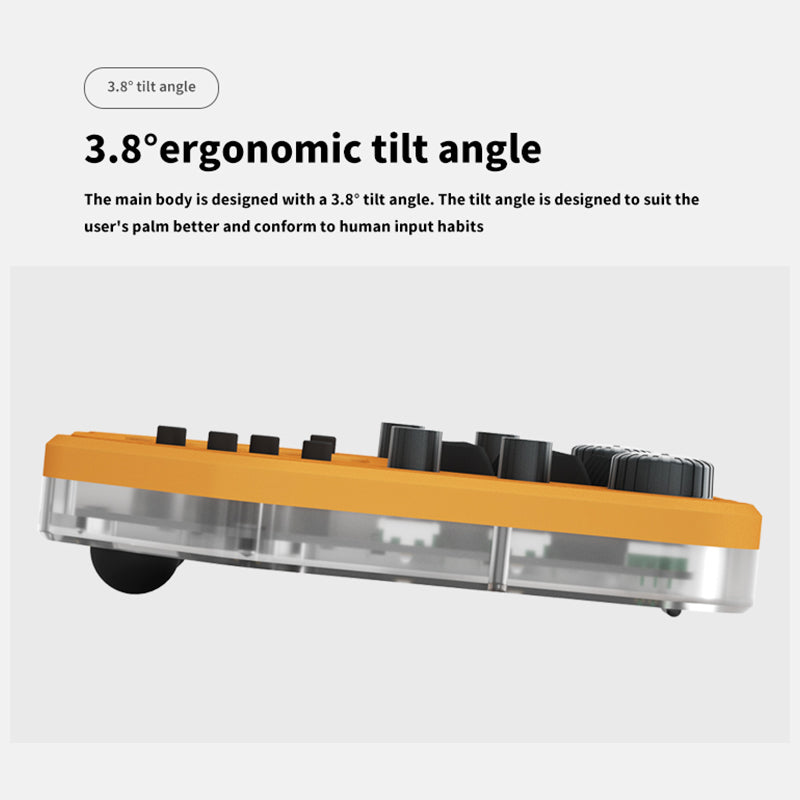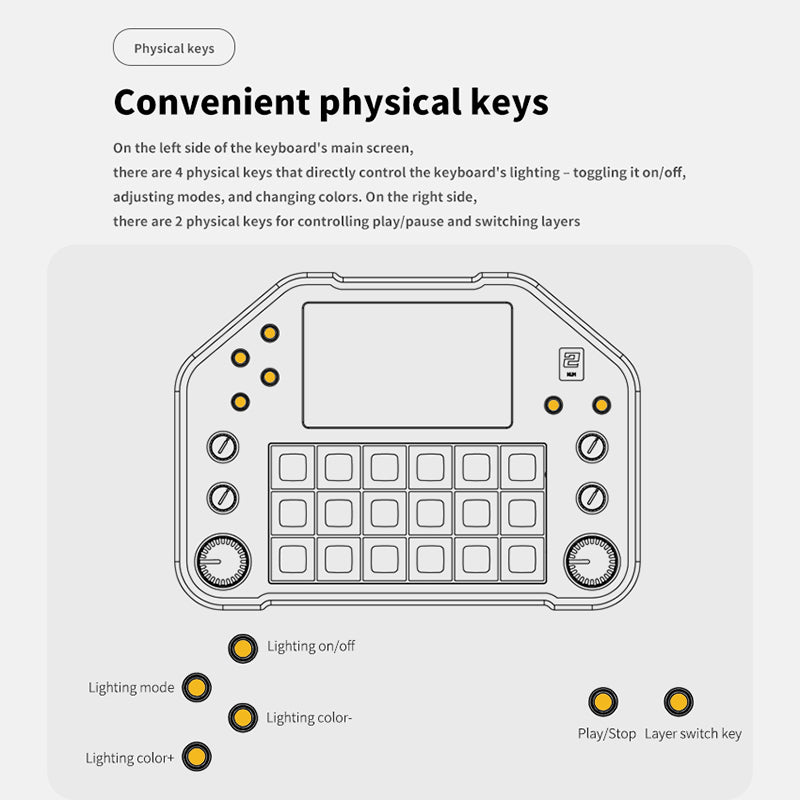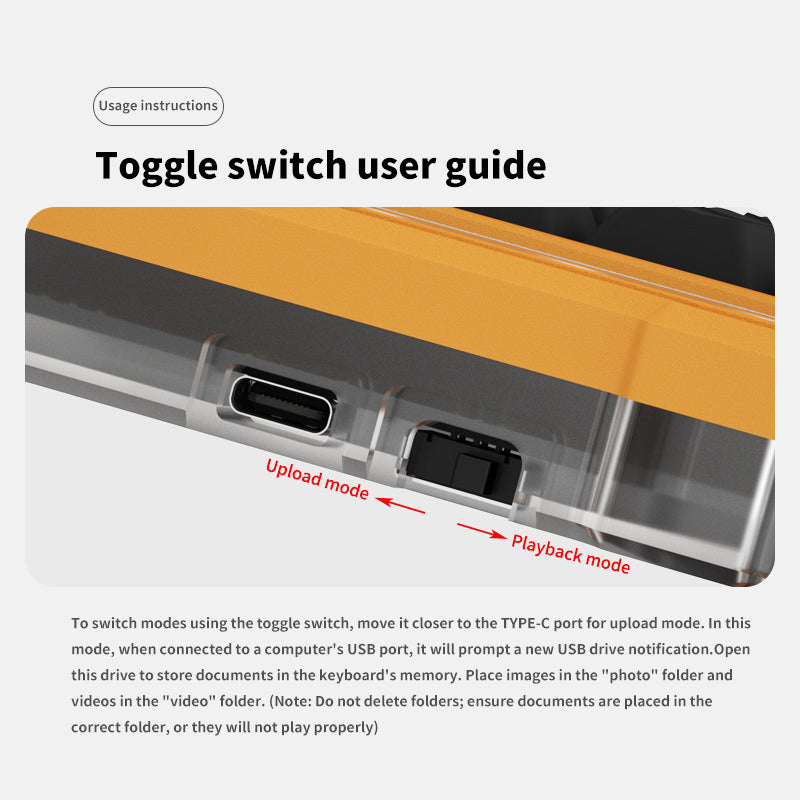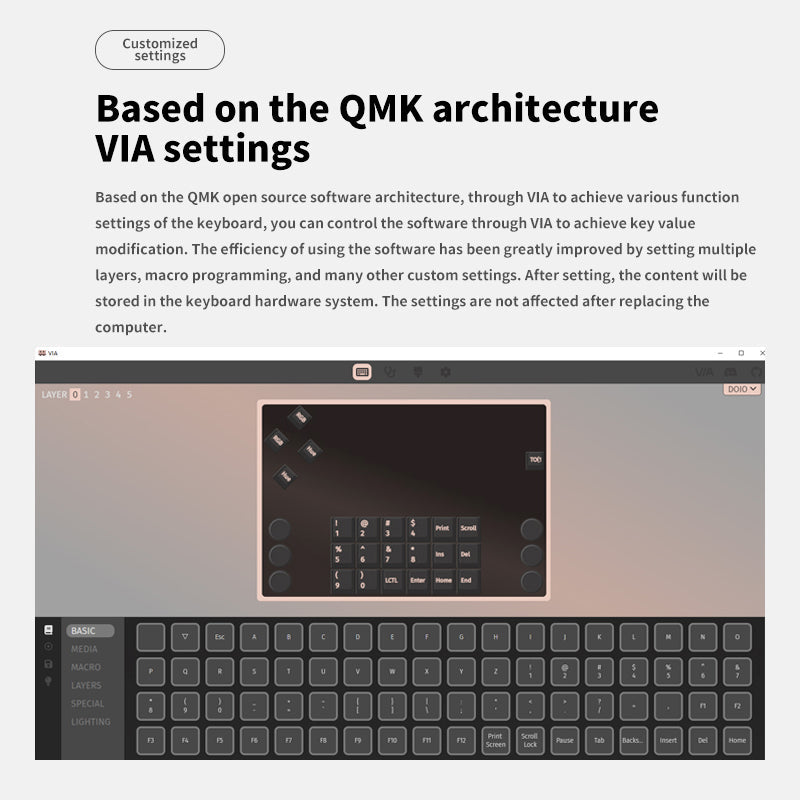 DOIO KB18-01 Dual Screen Macro Keyboard Hot-swappable Macro Pad
Dual-Screen Mechanical Keyboard
The main screen features a 4-inch IPS high-definition streaming display with a resolution of 800*480. It comes with an integrated 256M memory, allowing players to upload and rotate through their images, documents, and MP4 video content. The secondary screen utilizes a 0.66-inch OLED monochrome display, showcasing the current layer and the status of the NUM numeric keypad.

Convenient Physical Keys
On the left side of the keyboard's main screen, there are 4 physical keys that directly control the keyboard's lighting - toggling it on/off, adjusting modes, and changing colors. On the right side, there are 2 physical keys for controlling play/pause and switching layers.

Become A Knob Master
The keyboard comes standard with 2 large and 4 small knobs, totaling 6 infinitely rotating and press-activated customizable knobs. With a symmetrically distributed layout, it offers extreme convenience for both left and right-handed users.

CNC Aluminum Alloy + Acrylic Casing
Its unique aesthetic is both an industrial product and a work of art. The top shell is crafted from 6063 aluminum alloy, undergoing more than 20 processes including CNC milling, sandblasting, and color coating. The bottom shell is made of semi-transparent acrylic, milled using CNC techniques, presenting a translucent visual effect.

The Charm Of Light Customization
Light customization keyboard for players to bring great playability space but also lower the technical threshold. Based on the Hot Swap PCB design, players no longer need to solder the mechanical switch body. By changing the switch body with various properties, strengths, and appearance and the keycap with various heights, every change brings a new experience.

Multiple Color Combinations To Choose From
The keyboard uses a variety of color combinations for the case, knob, and keys, so users can choose according to their personal aesthetics.
General

Brand: DOIO


Type: Macro Mechanical Keyboard


Model: KB18-01

Specification

Layout: 18 Keys+6 Knobs+6 Buttons


Programmable: VIA firmware setting

Supported Document Formats: JPG PNG BMP MP4

Screen Resolution: 800*480

Memory Capacity: About 256M

PCB: Hot-swappable

Material: Aluminum Alloy+Acrylic


Connectivity: Type-C

Weight & Size

Product Weight: 0.293kg


Package Weight: 0.35kg


Product Size(L x W x H): 193.3*140.2*31.4mm 


Package Contents

1 x KB18-01 Keyboard


1 x Type-C Cable


1 x User Manual