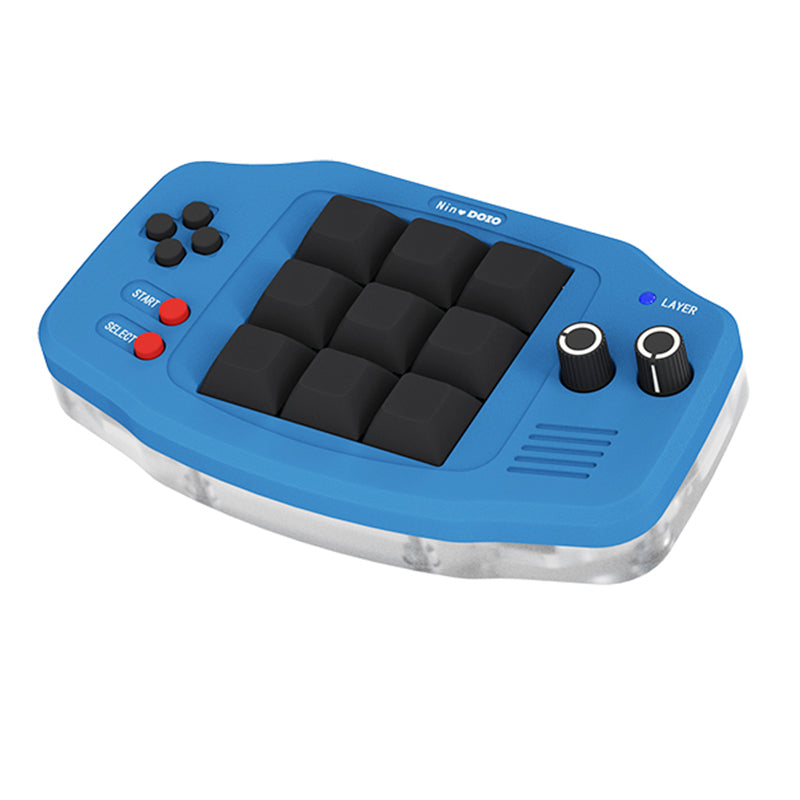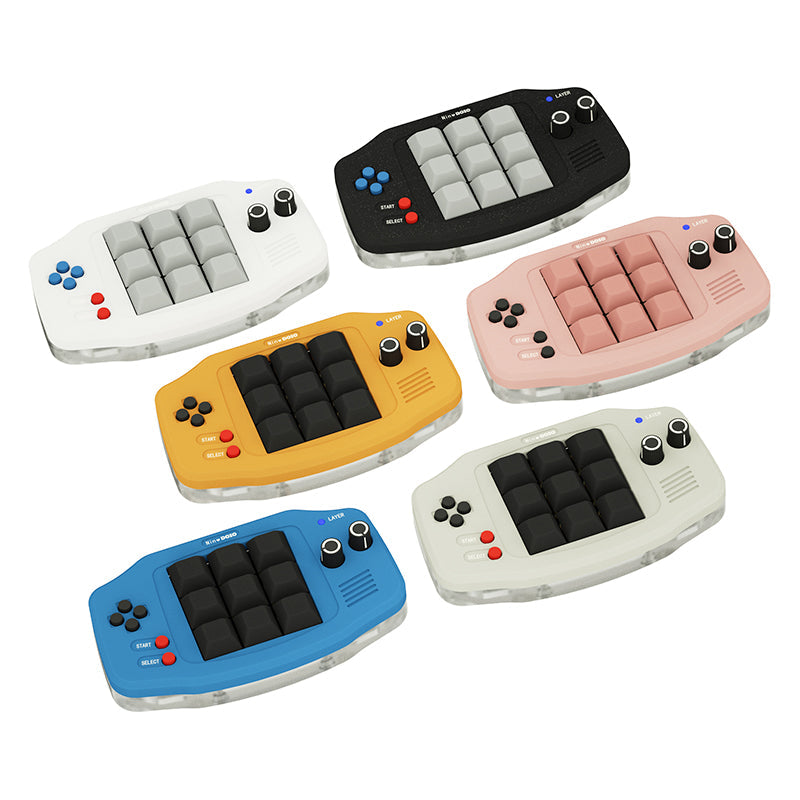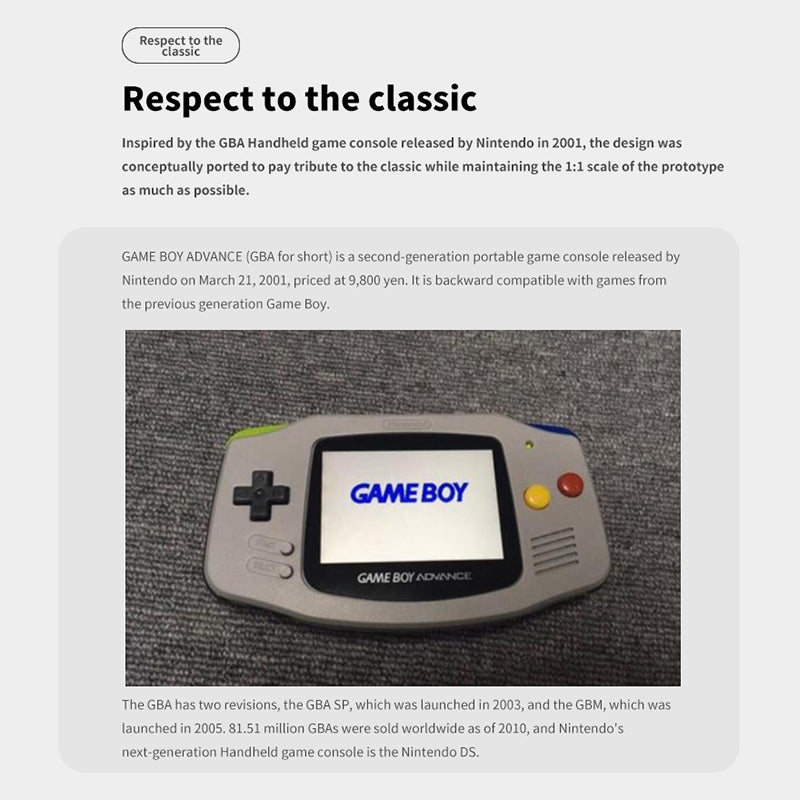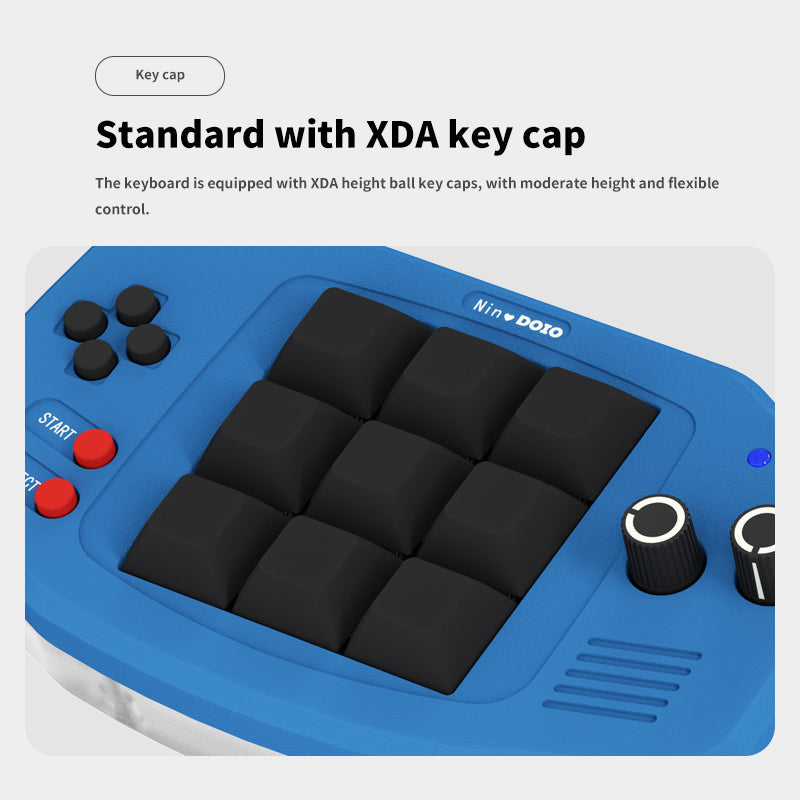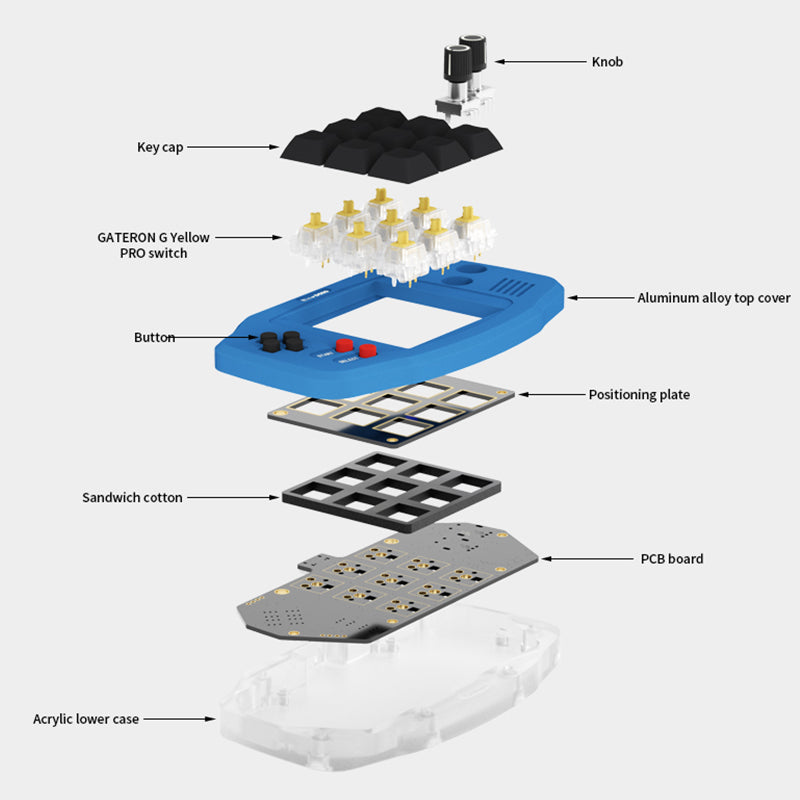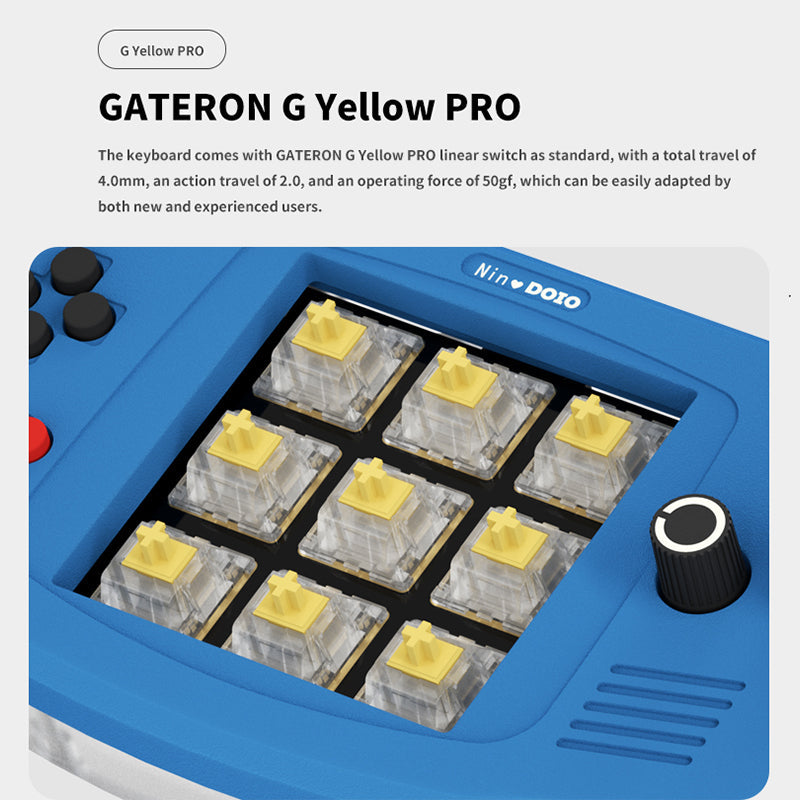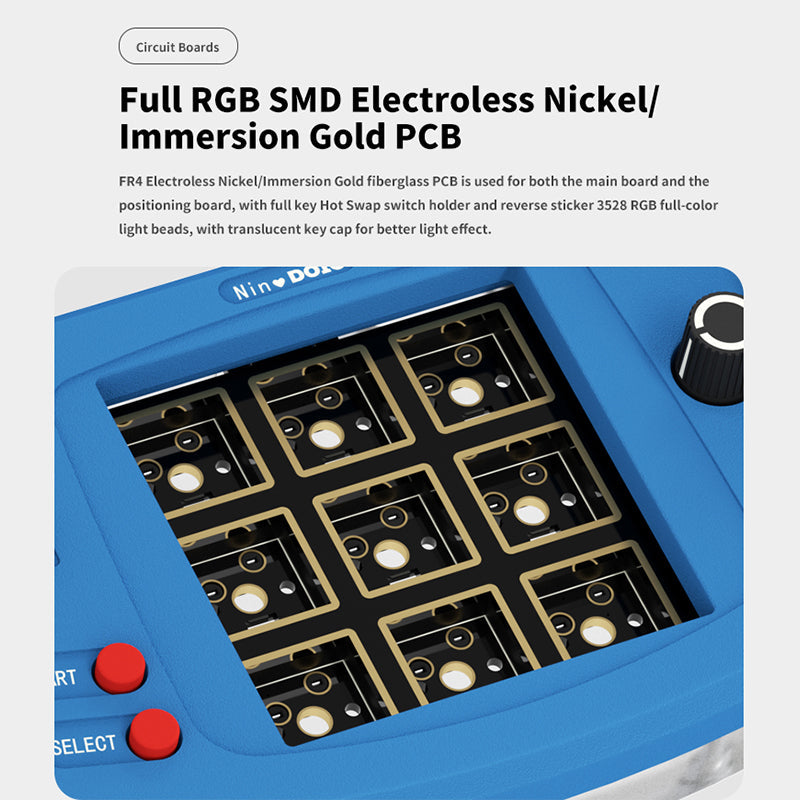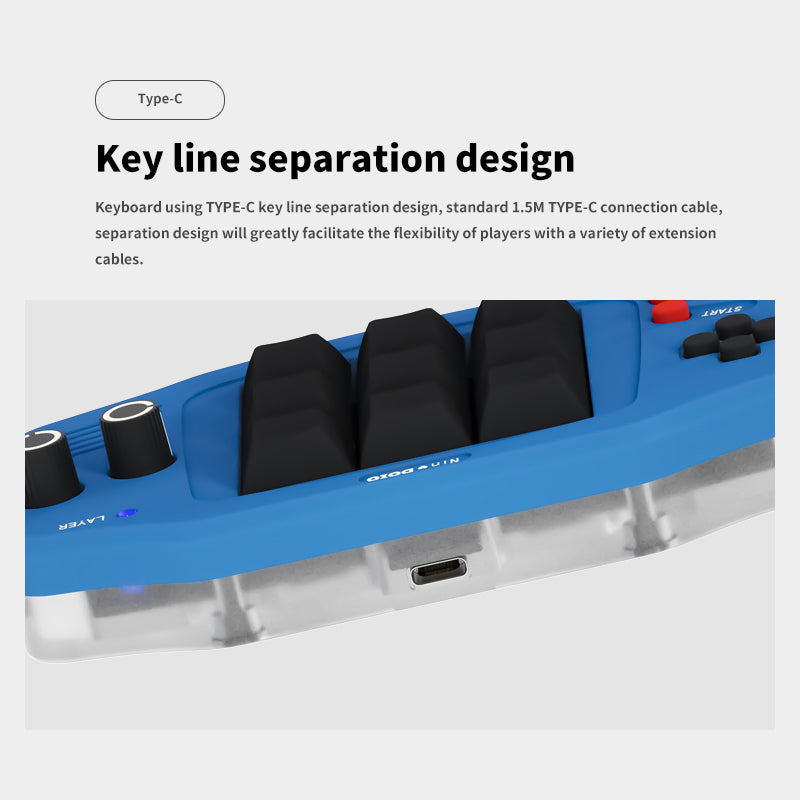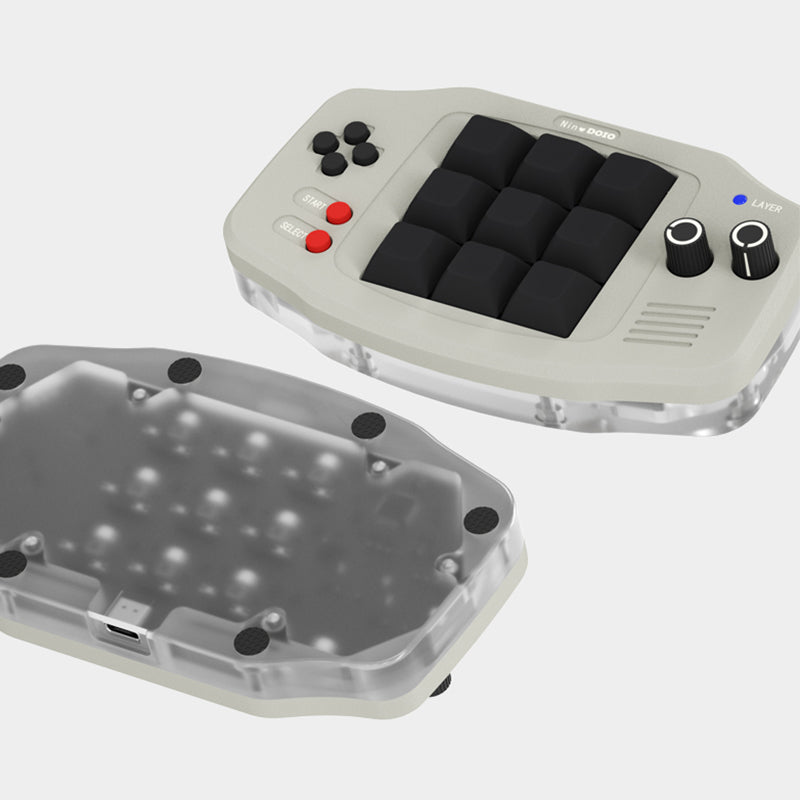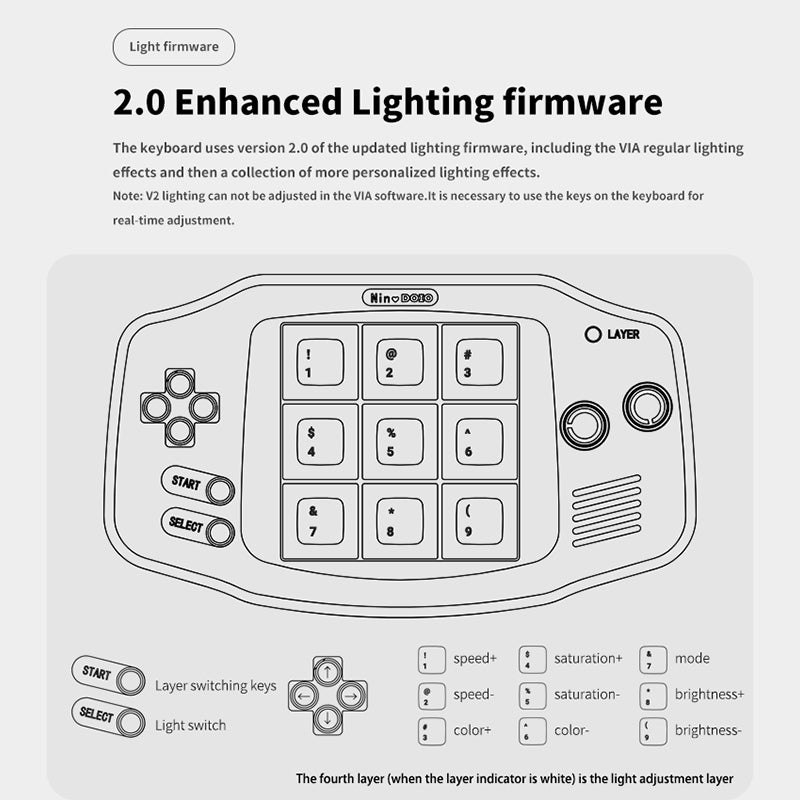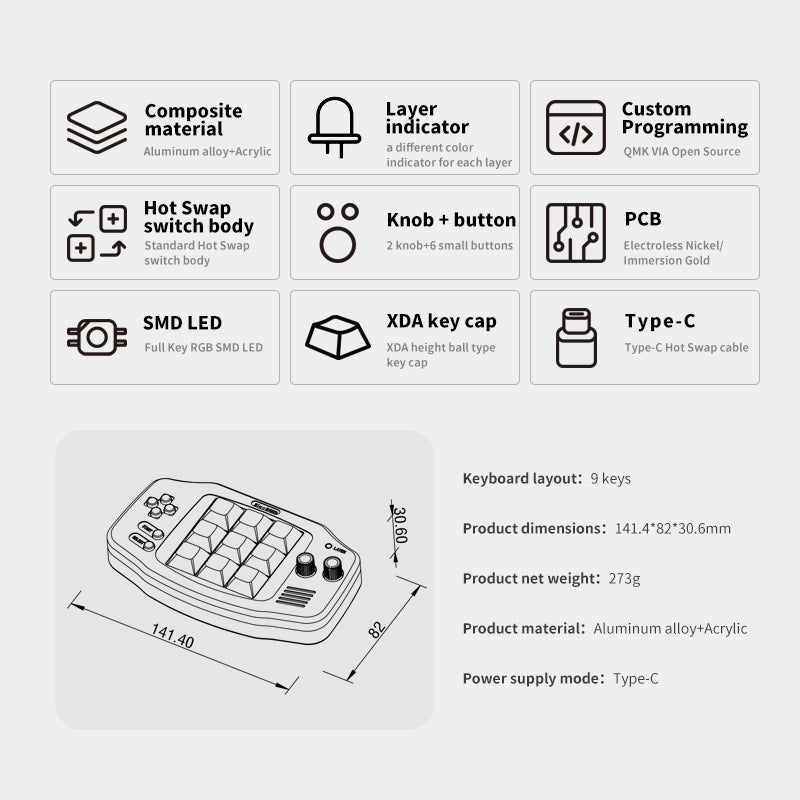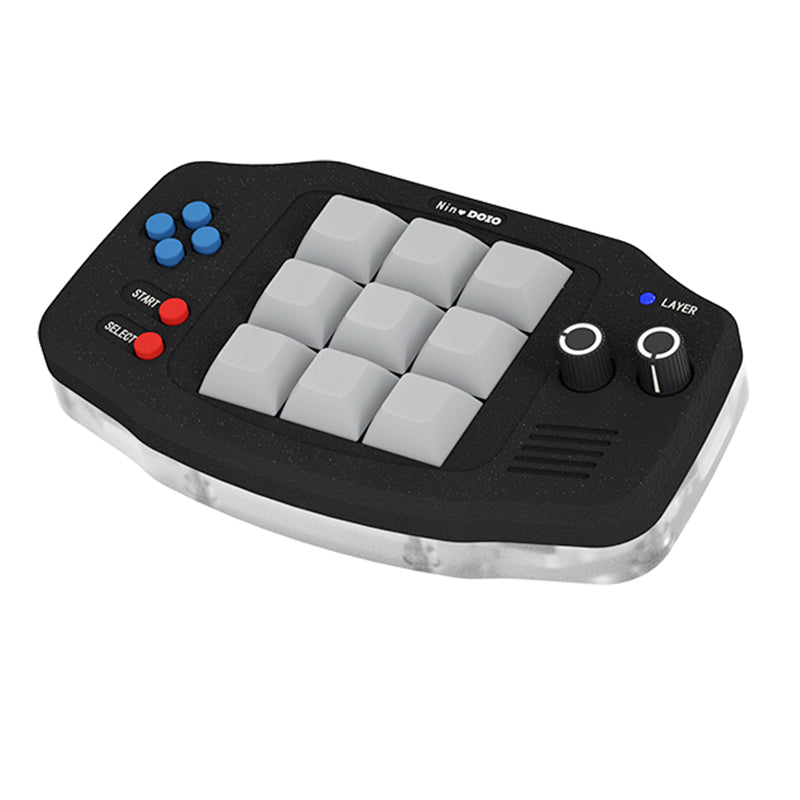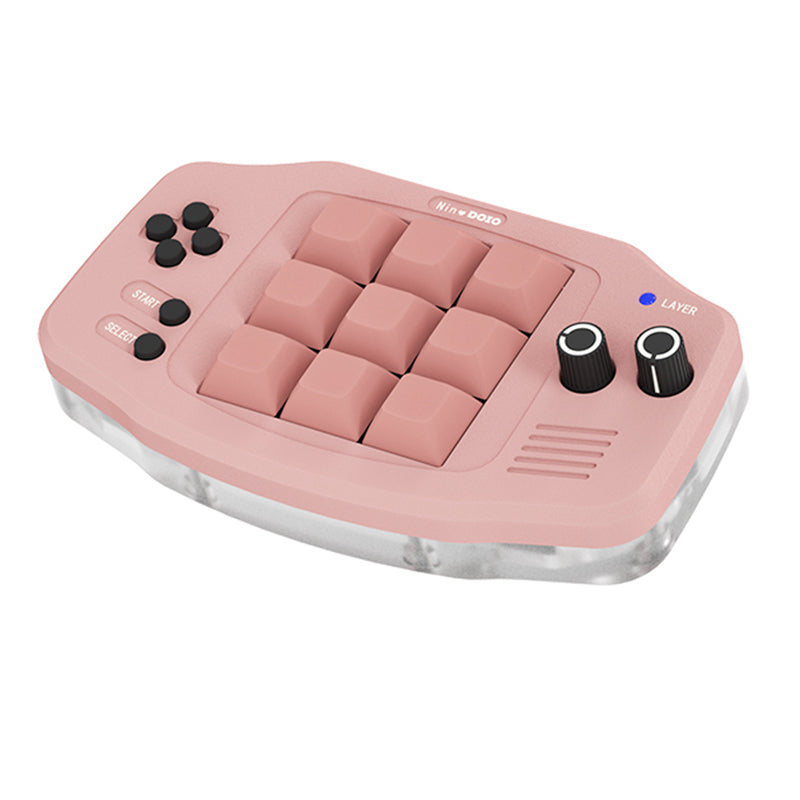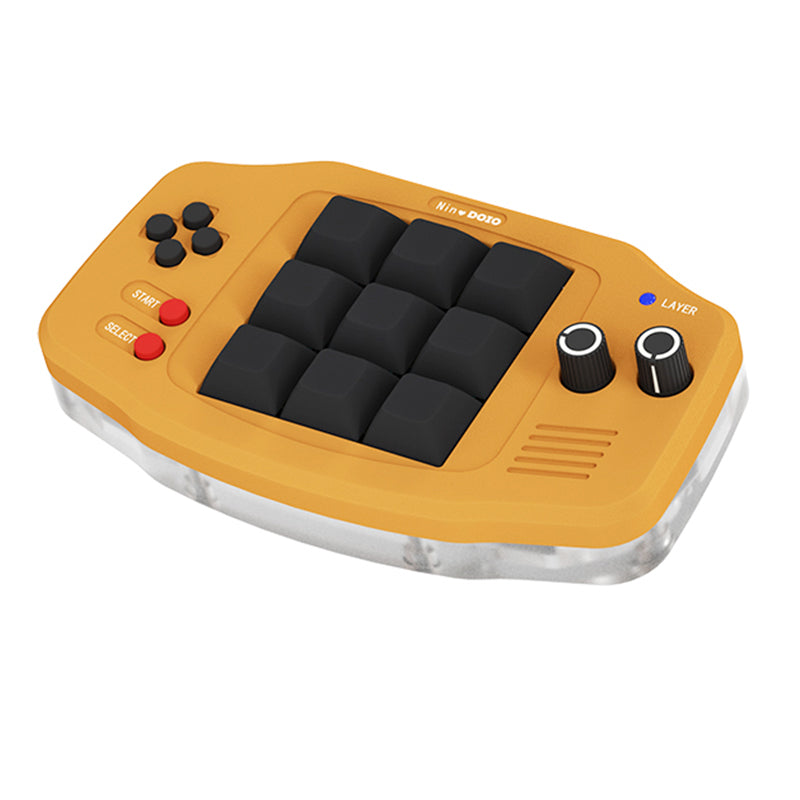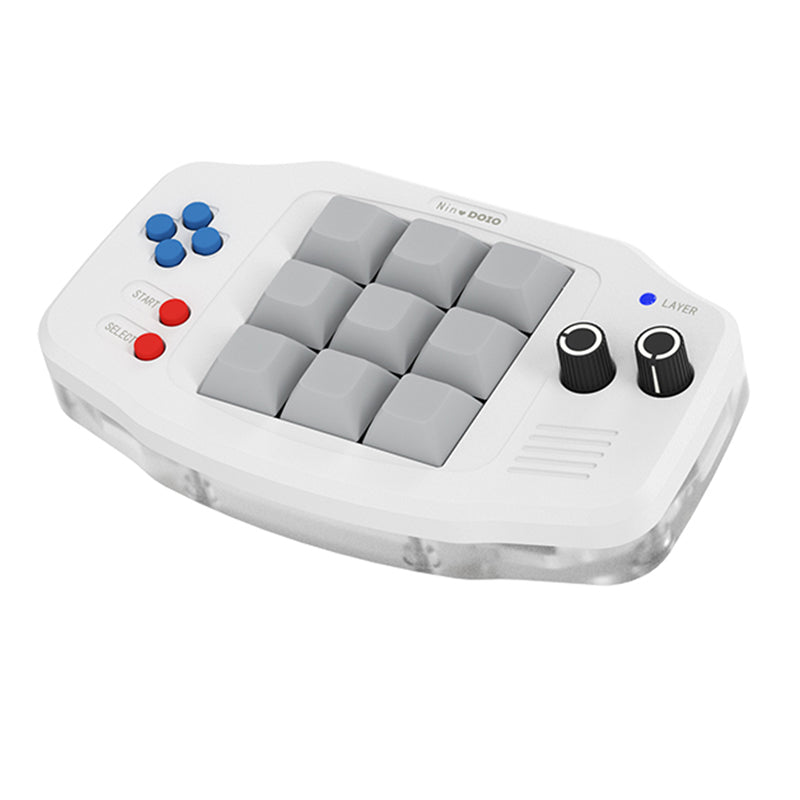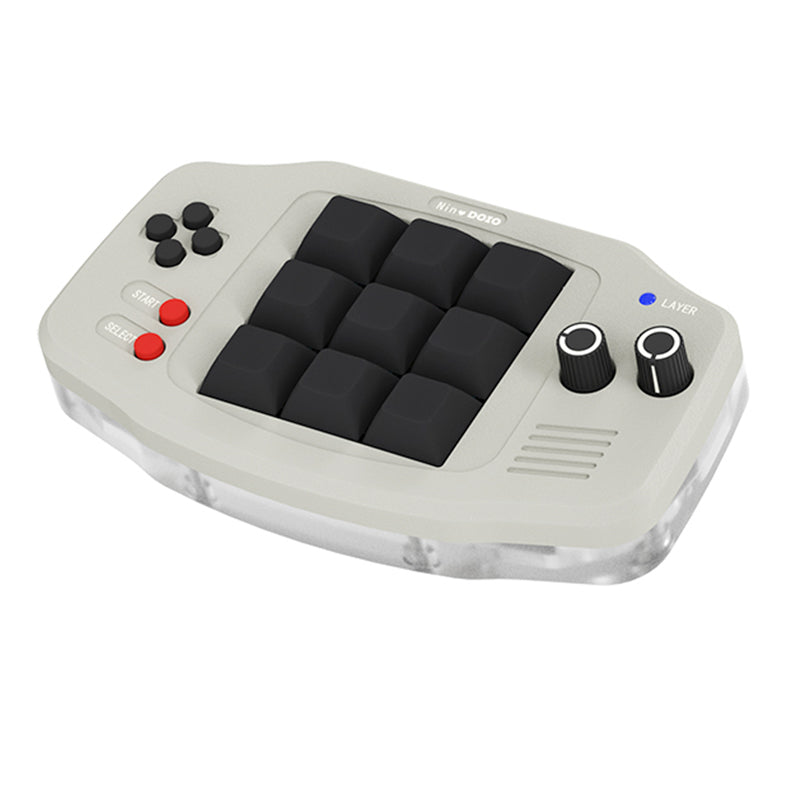 DOIO KB09-01 GBA Macro Keyboard VIA Macro Pad
Tribute To The Classic
The design inspiration comes from the GBA handheld released by Nintendo in 2001. On the premise of keeping the appearance ratio of the 1:1 prototype as much as possible, the concept is transplanted to pay tribute to the classic.

Game Accessibility
One key triggers multi-key combination commands to realize shortcut keys for playing games with one hand.

Powerful And Convenient Creative Artifact
The keyboard is prefabricated with shortcut combination keys for design software such as PS/PR, and the design/production can be completed in one go, or you can change the shortcut combination keys of other design software through VIA software to truly improve production efficiency.

Based On The QMK Architecture VIA Settings
Based on the QMK open source software architecture, through VIA to achieve various function settings of the keyboard, you can control the software through VIA to achieve key value modification. The efficiency of using the software has been greatly improved by setting multiple layers, macro programming, and many other custom settings. After setting, the content will be stored in the keyboard handware system. The setting are not affected after replacing the computer.

2.0 Enhanced Lighting Firmware
The keyboard uses version 2.0 of the updated lighting firmware, including the VIA regular lighting effects and then a collection of more personalized lighting effects.
Notes: V2 lighting can not be adjusted in the VIA software. It is necessary to use the keys on the keyboard for real-time adjustment.

Multiple Color Combinations To Choose From
The keyboard uses a variety of color combinations for the case, knob, and keys, so users can choose according to their personal aesthetics.

Unique Appearance
Absorbing the design elements of the GBA Handheld game console, it redefines every button to make every tap feel fun life.

CNC Aluminum Upper Case
It is an industrial product but also a work of art. The body is made of 6063 aluminum alloy by CNC engraving and milling, sandblasting, color electrophoresis/coating/anodizing coloring, and other more than 20 processes.
General

Brand: DOIO


Type: Macro Keyboard


Model: KB09-01

Specification

Layout: 9 Keys

Programmable: VIA Firmware Setting

PCB: Hot-swappable

Switches: Gateron G Yellow Pro

Material: CNC Aluminum


Connectivity: USB-C

Weight & Size

Product Weight: 0.273kg


Package Weight: 0.33kg


Product Size(L x W x H): 141.4*82*30.6mm 

Package Contents

1 x KB09-01 Macro Pad


1 x Type-C Cable


1 x User Manual