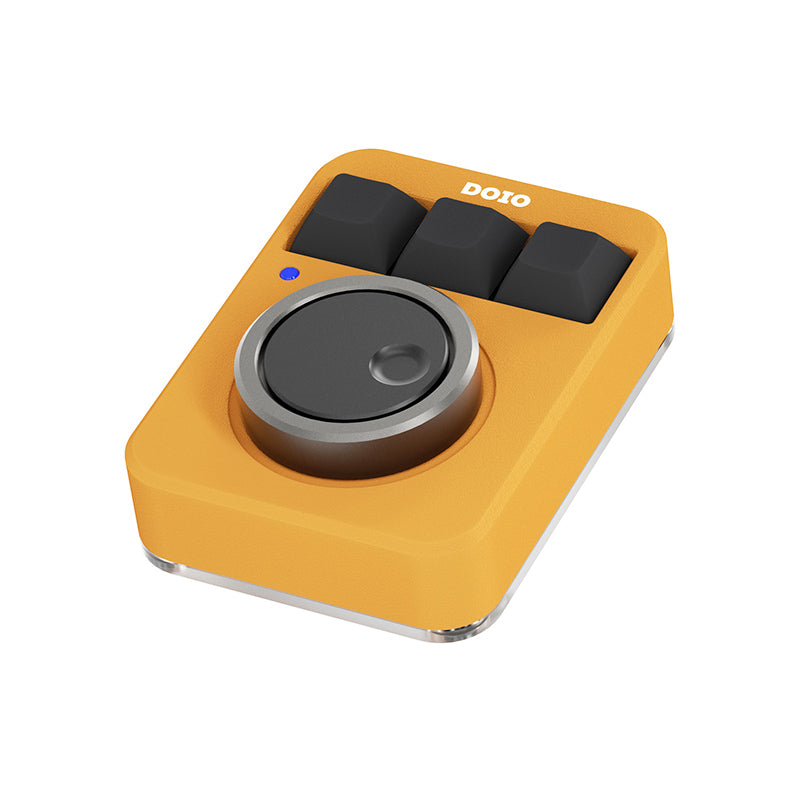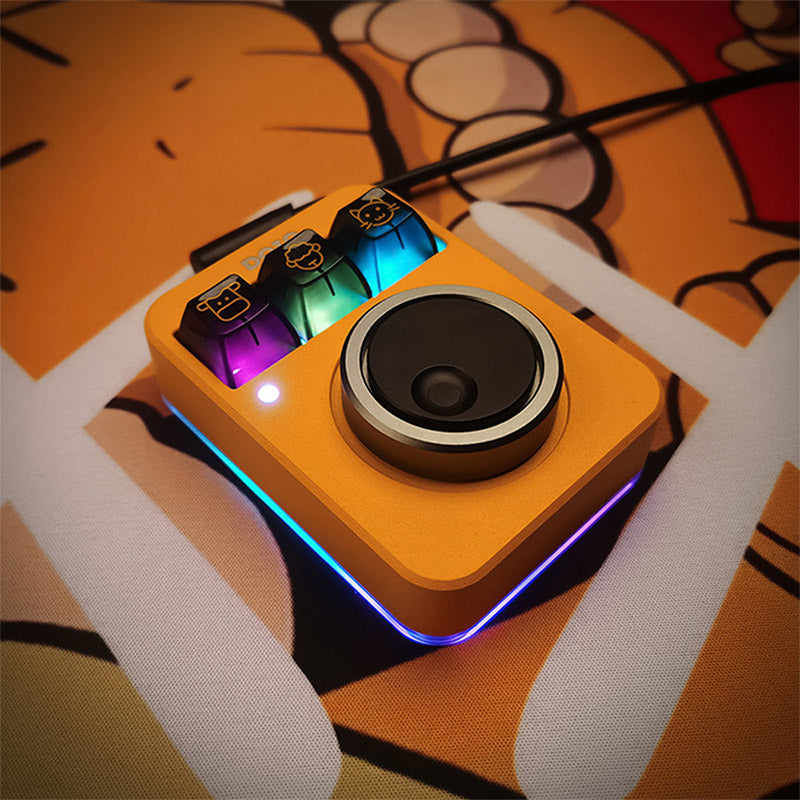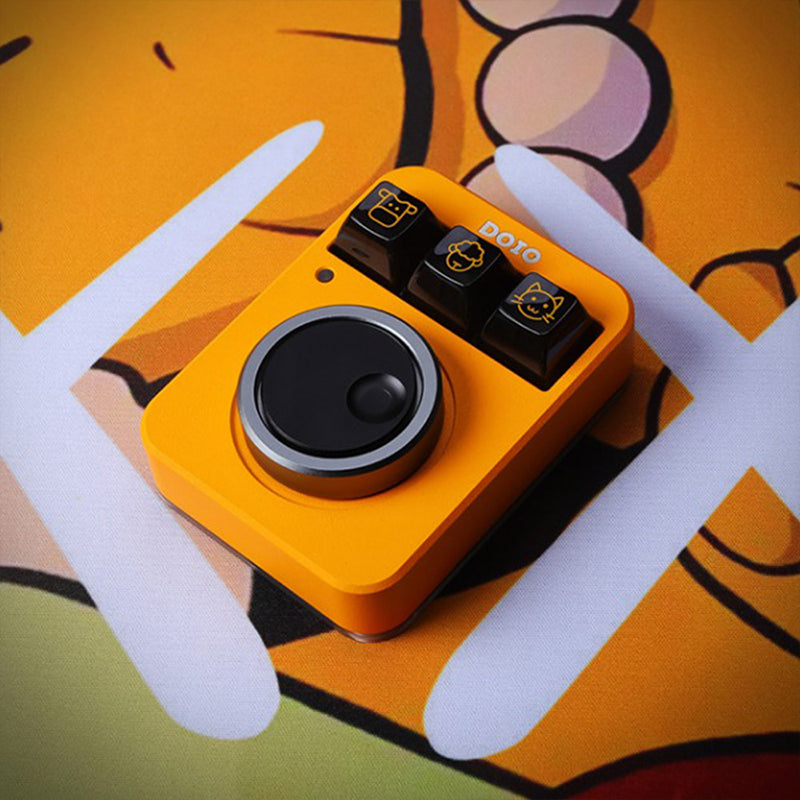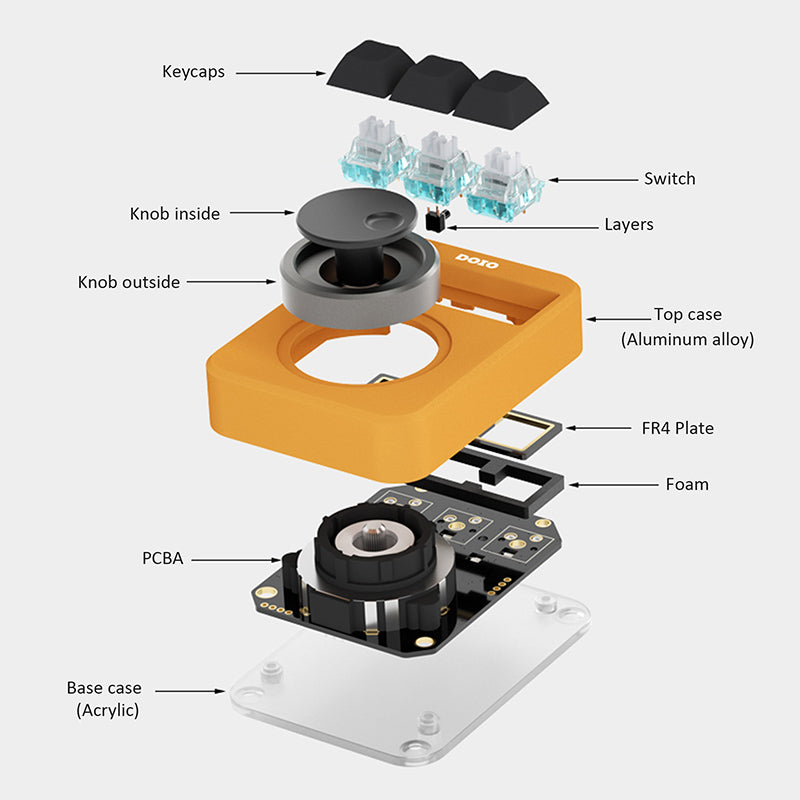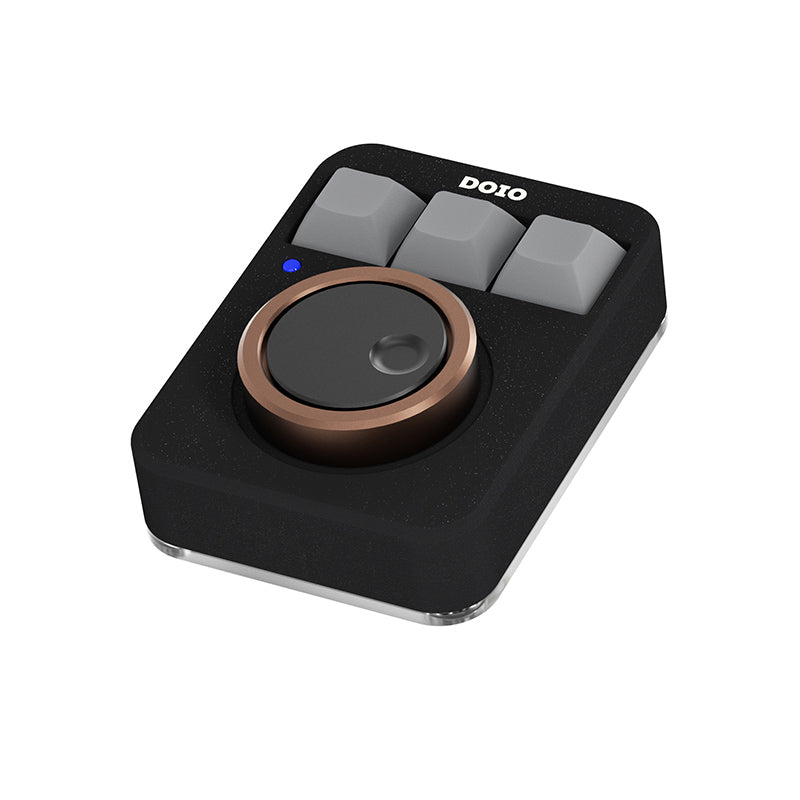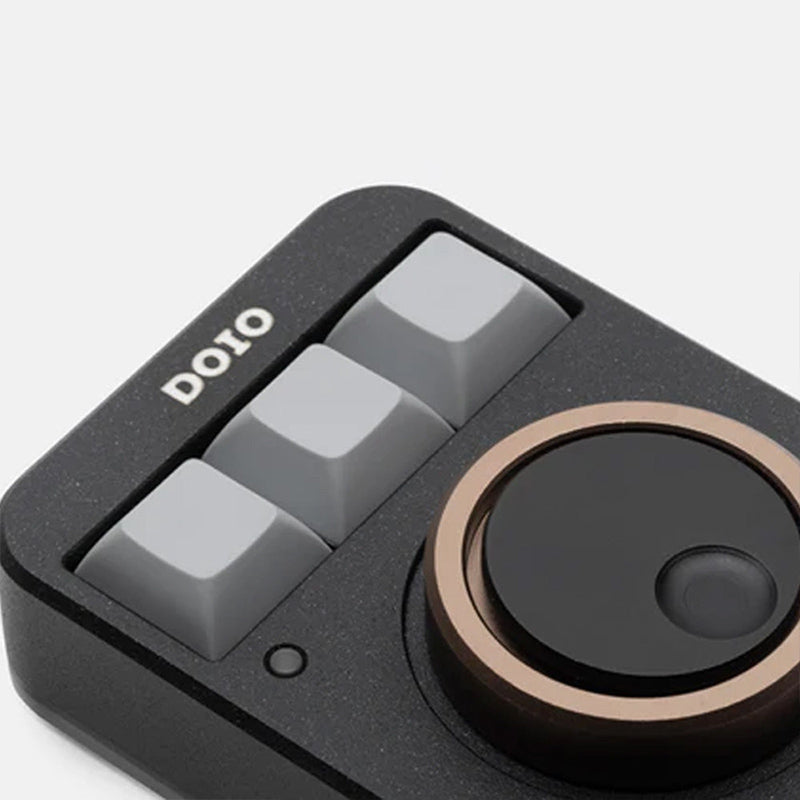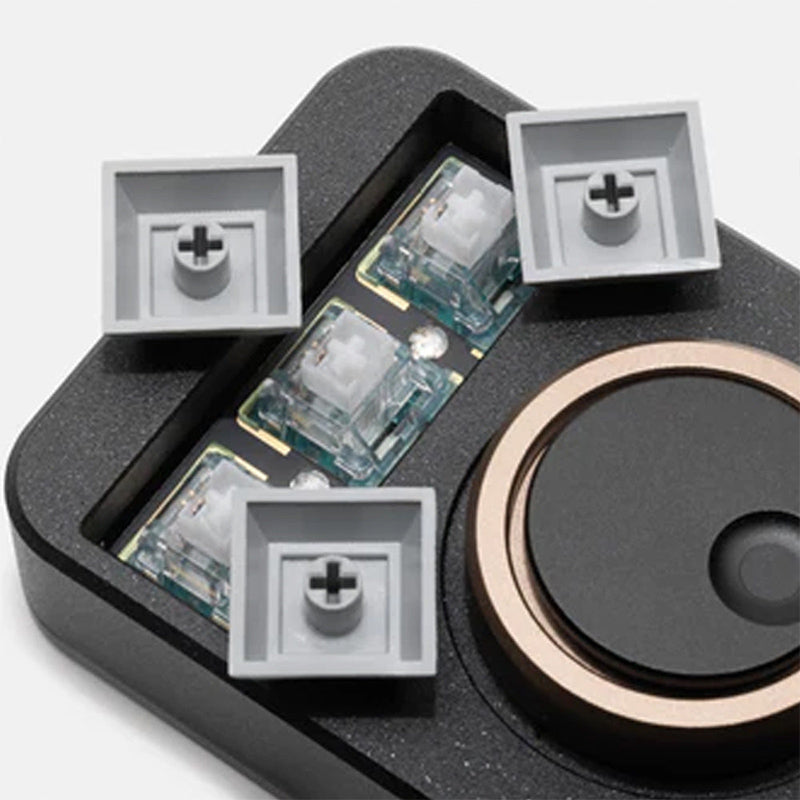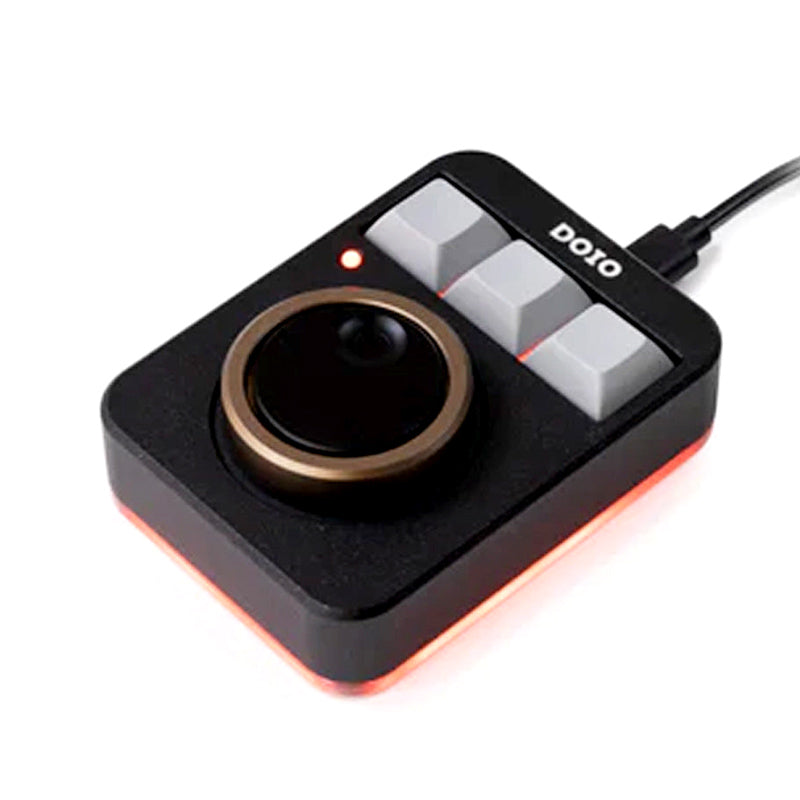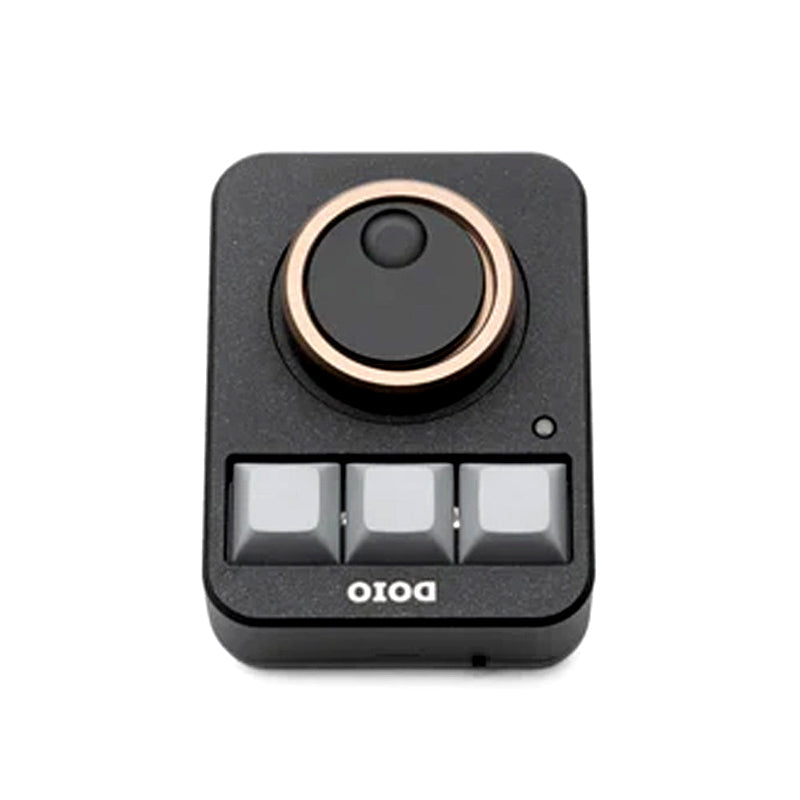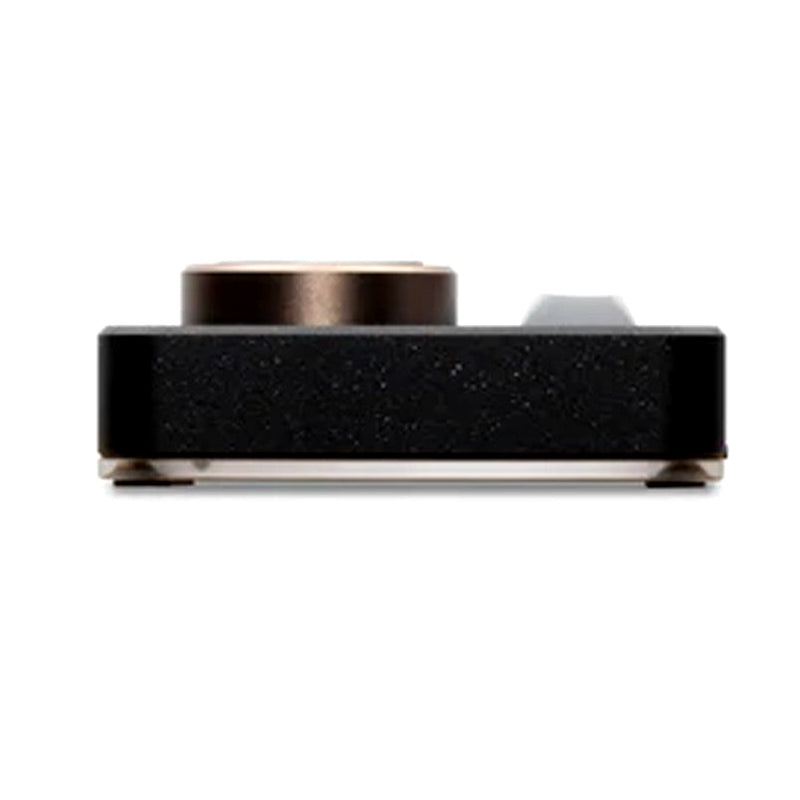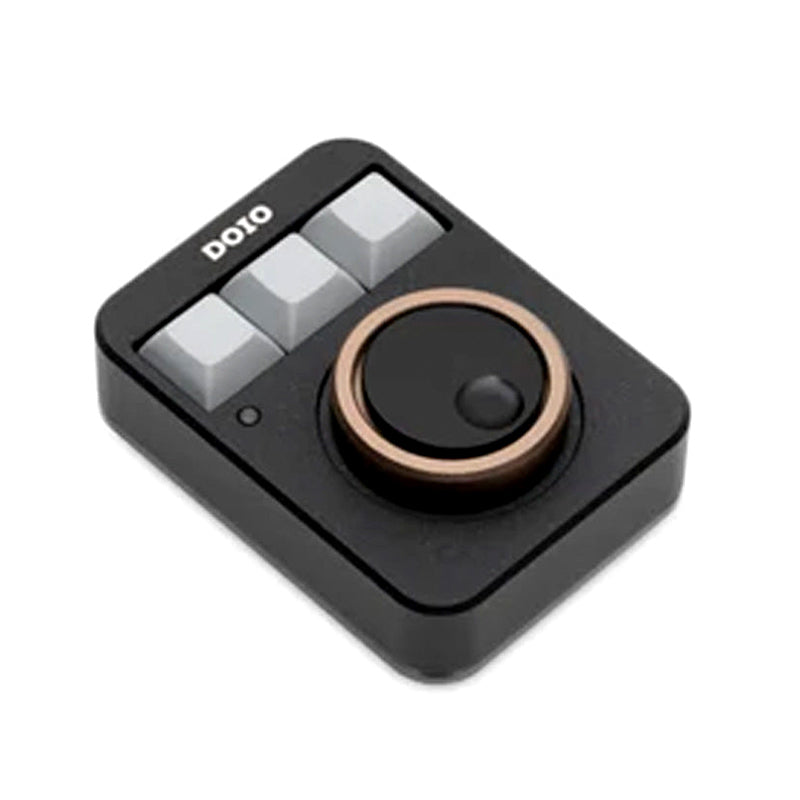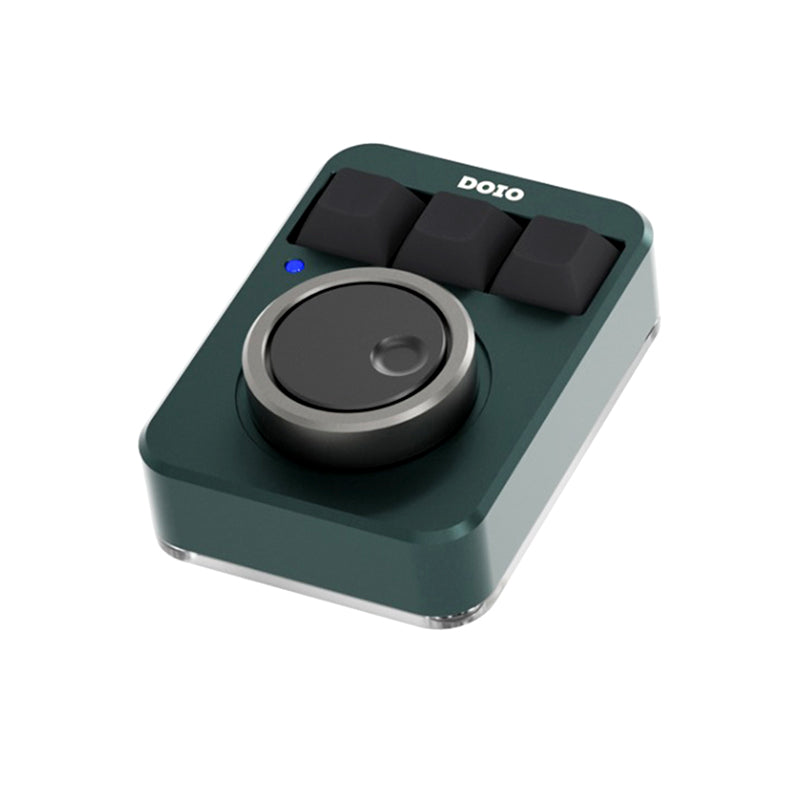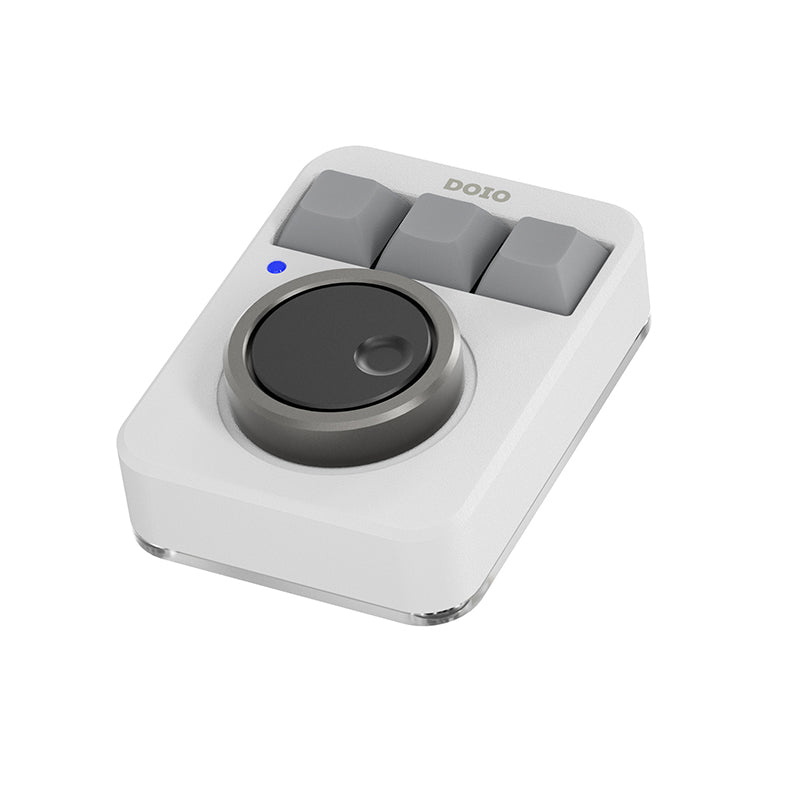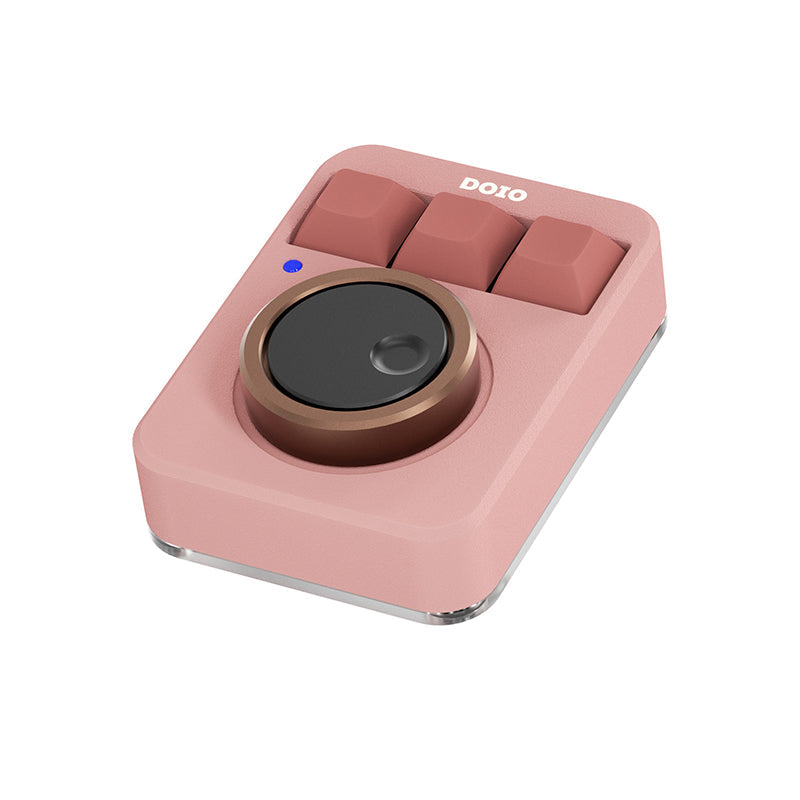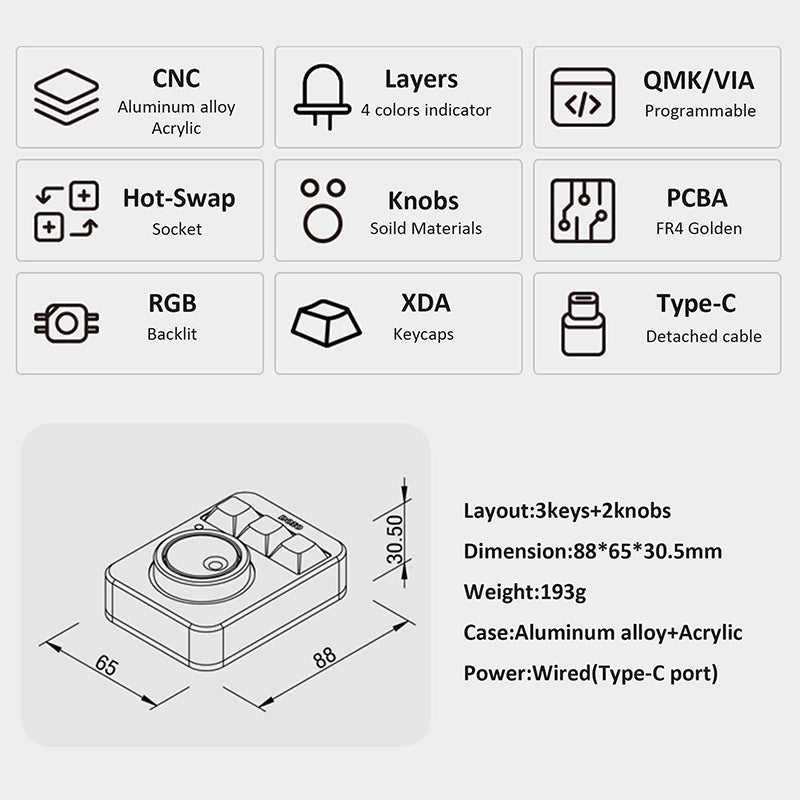 DOIO KB03-01K Macro Keyboard 3 Keys + 1 Knob Macro Pad
Factory default 4-Layer Pad with Indicator Light
The incredible 4-layer pad has a helpful indicator light for registering keystrokes and input, guiding you in your interaction with the smart device. The first layer: The multimedia shortcut key layer; the second layer: The Photoshop shortcut key layer; the third layer: The premiere shortcut key layer; the fourth layer: The backlight adjustment layer.

VIA supported RGB Backlight and Programmable Marcro Key
The default RGB patterns are already fantastic and yet it also allows anyone to add more with the VIA software. Programmable Macro key Set up multiple layers, Friendly reminder that QMK will not work for this pad.

Solid Aluminum/Acrylic Case
This Dual-Layer Knob keyboard is built with numerical control for precision and quality. Made of acrylic and anodized aluminum, the top is smooth and durable while the bottom is translucent and convenient for adaptation and update.

3-for-1 Knob
The most prominent feature of the pad is the double-layer knob. Both the central knob and the outer circle are programmable and able to register twiddle, while the central knob could also respond to keystrokes. This special knob of this pad offers the function of 2 knobs and 1 key altogether, for greater gameplay and more fun.

Hot-swappable Board
The pad is the perfect choice for customizing as one can simply plug the switches in with no additional tools or skills required. The support of hot-swap also is handy for any alternation in the future, while the 3 bonus Outemu Switches and Blank XDA keycaps within the pack will make the DIY process much easier.
General

Brand: DOIO


Type: Macro Keyboard


Model: KB03-01K

Specification

Keyboard Layout: 3 Keys+ 1 Knob

Functionality: 4 Layers of Functionality

Programmable: VIA Firmware Setting (Support up to 4 Layers) 

Keycaps Profile: XDA

Switch: OUTEMU Linear Switches 

Material: 6063 Anodized Aluminum + Translucent Acrylic Base

Material of Knob: CNC Aluminum

PCB: Hot-swap 

Backlighting: RGB Backlit

Connectivity: USB-C

Weight & Size

Product Weight: 0.193kg


Package Weight: 0.3kg


Product Size(L x W x H): 8.8x6.5x3.05cm

Package Contents

1 x KB03-01K Keyboard


1 x Type-C Cable 


1 x User Manual