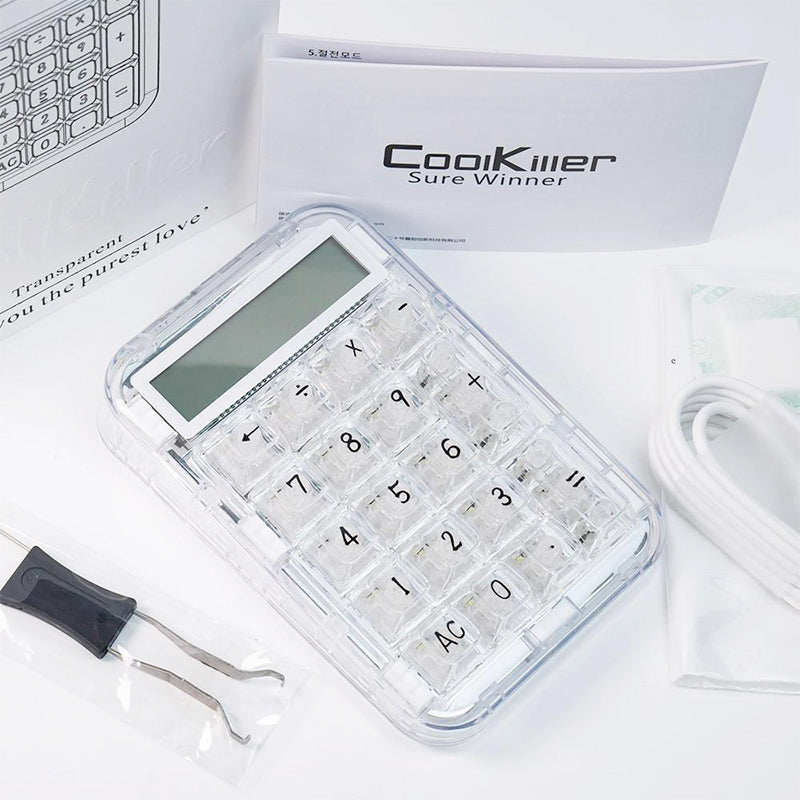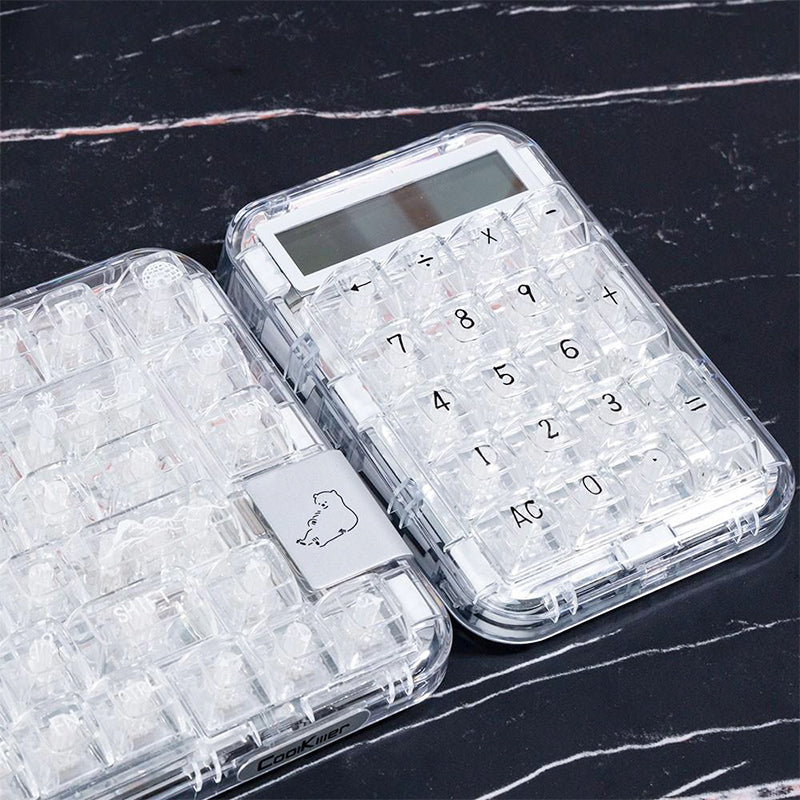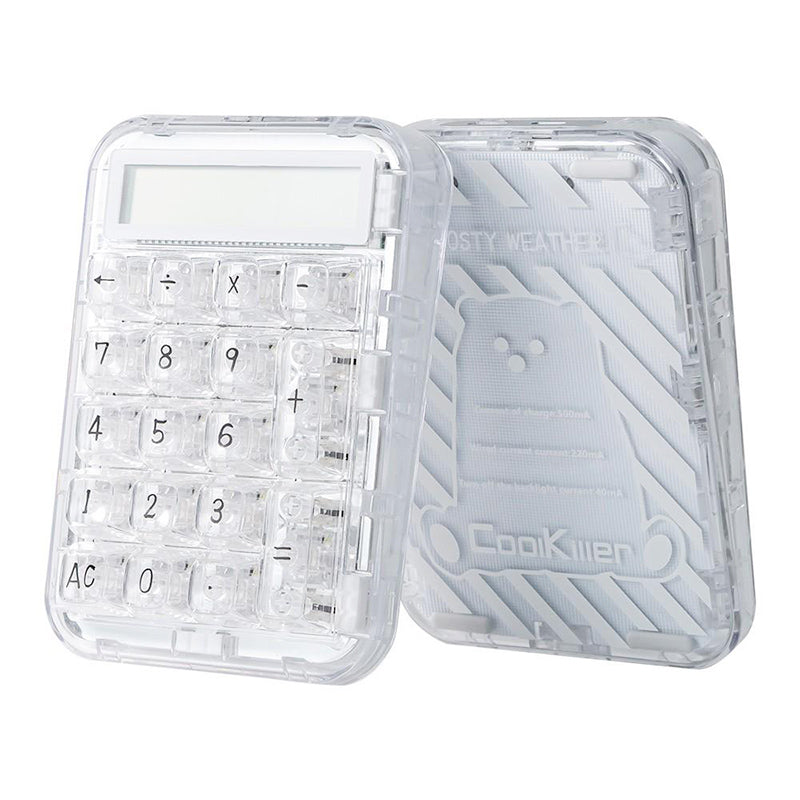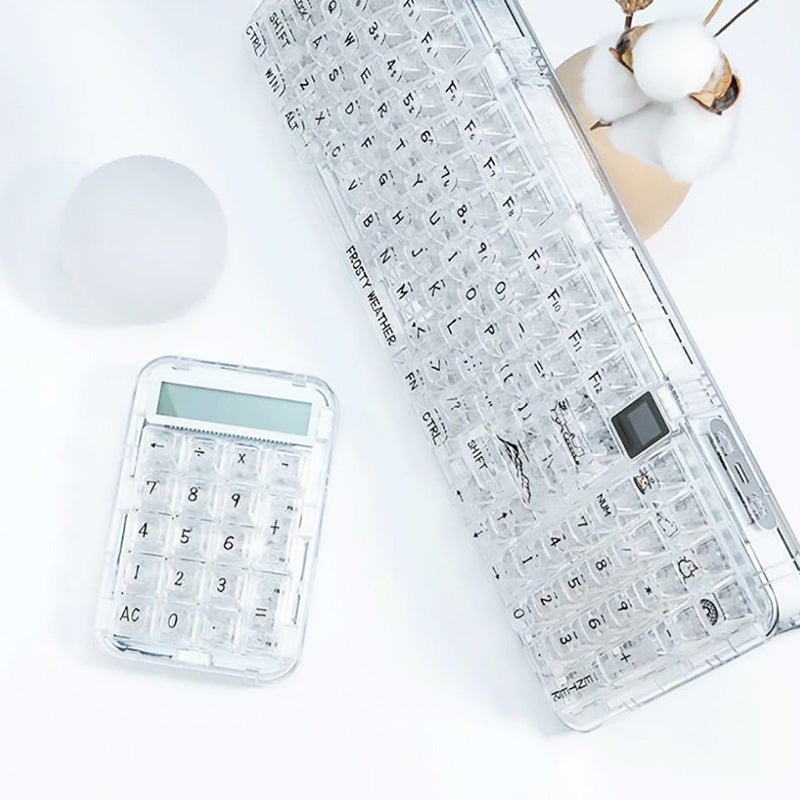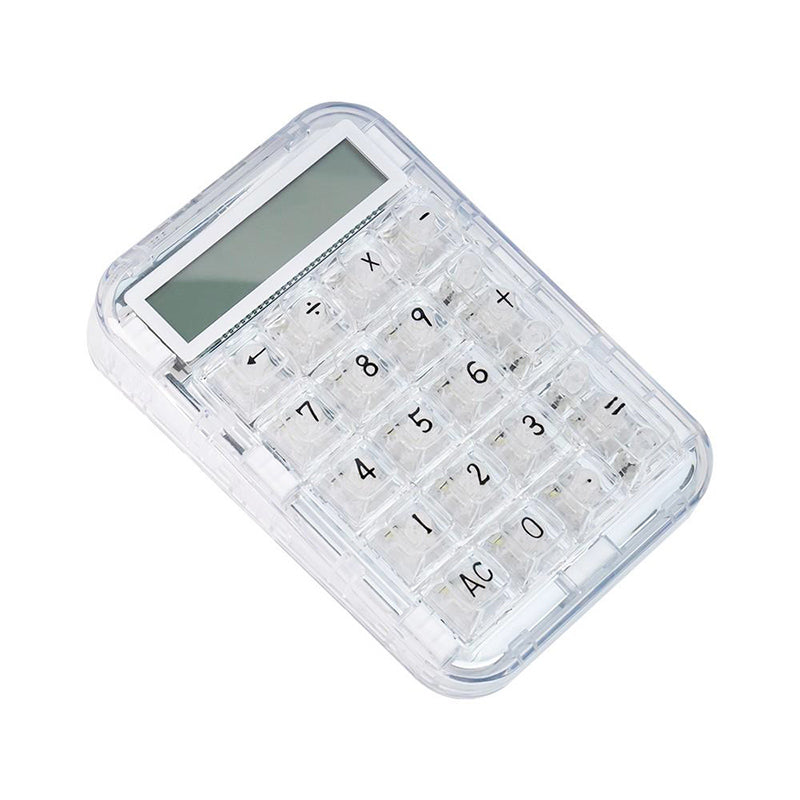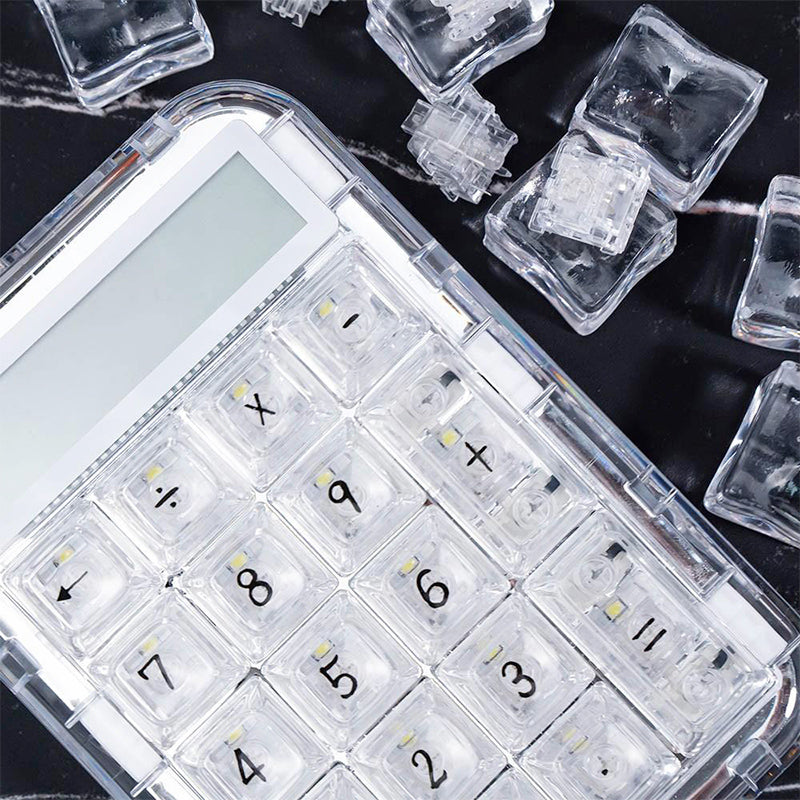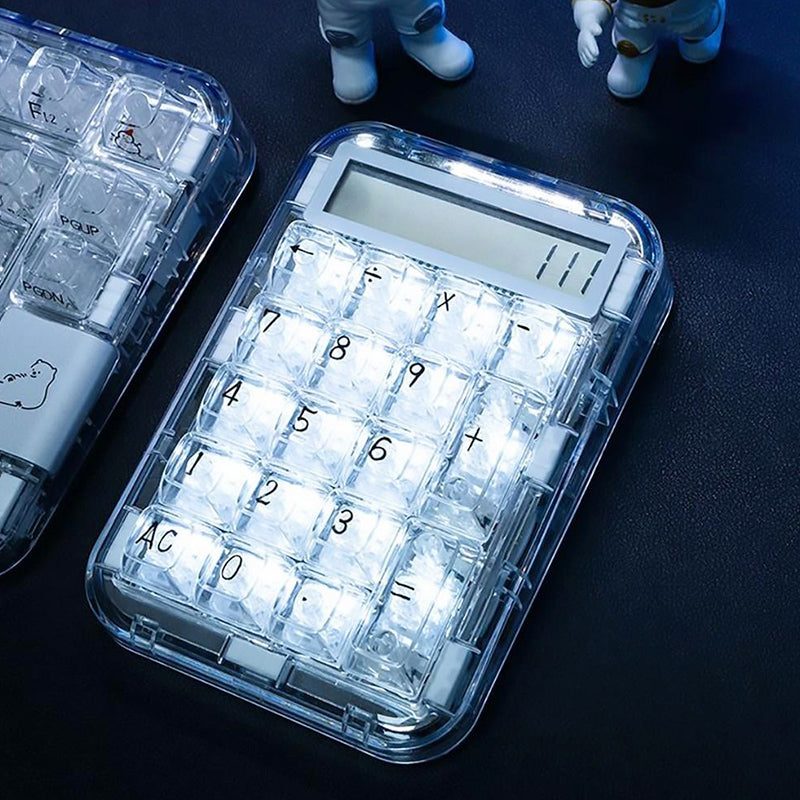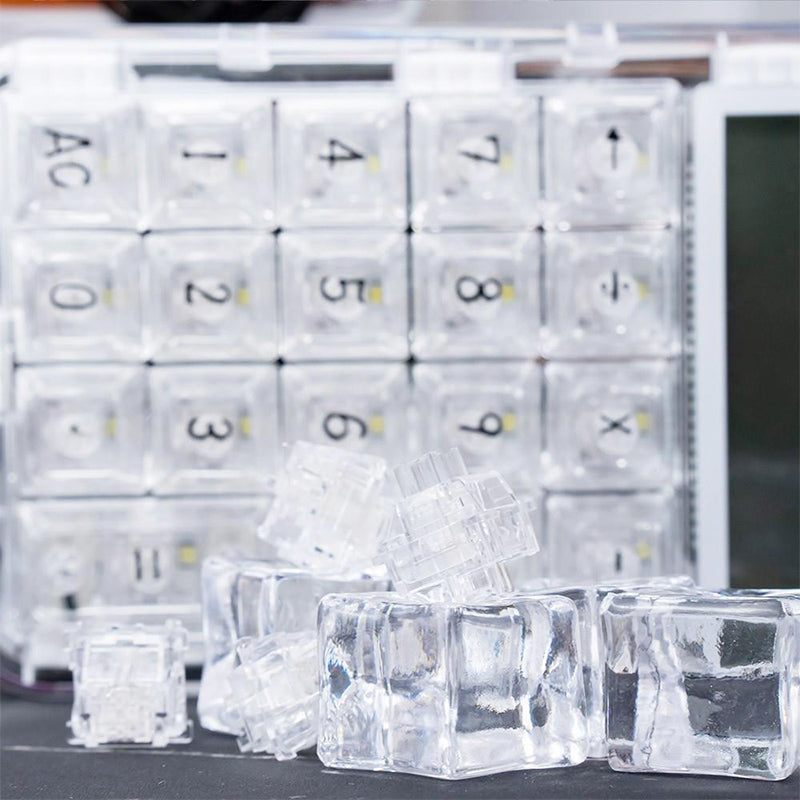 CoolKiller PolarBear 2 in-1 Transparent Calculator & Number Pad Mechanical Keyboard
Switch Type:
Ice Blade Linear
CoolKiller PolarBear 2 in-1 Number Pad & Mechanical Calculator, 18 Keys Transparent Number Pads Portable Financial Accounting for Laptop, PC, Desktop, Notebook.
2 in-1 Wired Number Pad & Mechanical Calculator
The numpad can be used as both a mechanical numeric keyboard and a calculator. The package comes with a keyboard cable. When you plug the cable into your keyboard and device, it can work as a mechanical numpad. If you take off the cable, it is an 18 keys portable transparent mechanical calculator.
Hot Swappable Mechanical Calculator
The CoolKiller calculator is a hot-swappable mechanical calculator with custom ice-blade linear switches. Fully hot-swappable with 3 or 5-pin mechanical switches, you can DIY your calculator and swap out the stock switches for any other color or MX-style switches without any soldering required. The finger tactile bump and the unique audible click are addictive.

Gasket Mounted Mechanical Keyboard
The CoolKiller PolarBear Mechanical Keyboard is a high-end gasket-mounted number pad. It takes gasket material and silicone on both the top and bottom edges of the plate and PCB. The top-grade gaskets and silicone of the gasket-mounted keyboards absorb the impact of every keypress, which creates a flexible, softer, and cleaner typing experience.

Transparent Mechanical Number Pad with LED Backlit
The numeric keypad design with white LED backlight, transparent keycaps, and switches. The clean white light makes the keyboard like crystal. You can turn on/off the backlight through the shortcut key "×" then "÷", and it will auto-enter sleep mode when not in use for 2 minutes.

Rechargeable & Wide Compatibility
Build in a 1500 mAh battery, the CoolKiller numeric keyboard is rechargeable. Full-keys anti-ghosting can greatly improve your efficiency. There are four non-slip designs on the back of this keyboard to prevent it from moving on the table. The keyboard can compatible with Windows, MacOS, and Linux, including computers, PC, desktops, etc.
General

Brand: CoolKiller


Type: Mechanical Keyboard


Model: PolarBear Calculator


Color: Transparent

Specification

Layout: 18 Keys

Sockets: Full-key Hot-Swappable Sockets


Keycaps: Transparent PBT Keycaps

Connectivity: Wired

System: Windows/Mac

Battery: 1500mAh

Ice Blade Linear Switch
Type: Linear
Bottom Force: 65gf
Operating Force: 50gf
Pre Travel: 2.0mm  
Total Travel: 3.2mm 

Weight & Size

Product Weight: 0.296kg


Package Weight: 0.3kg


Product Size(L x W x H): 8.4cmx6.5cmx3cm

Package Contents

1 x Keyboard


1 x Coiled Type-C Cable


1 x 2-in-1 Switch-keycap Puller


1 x Instruction Manual