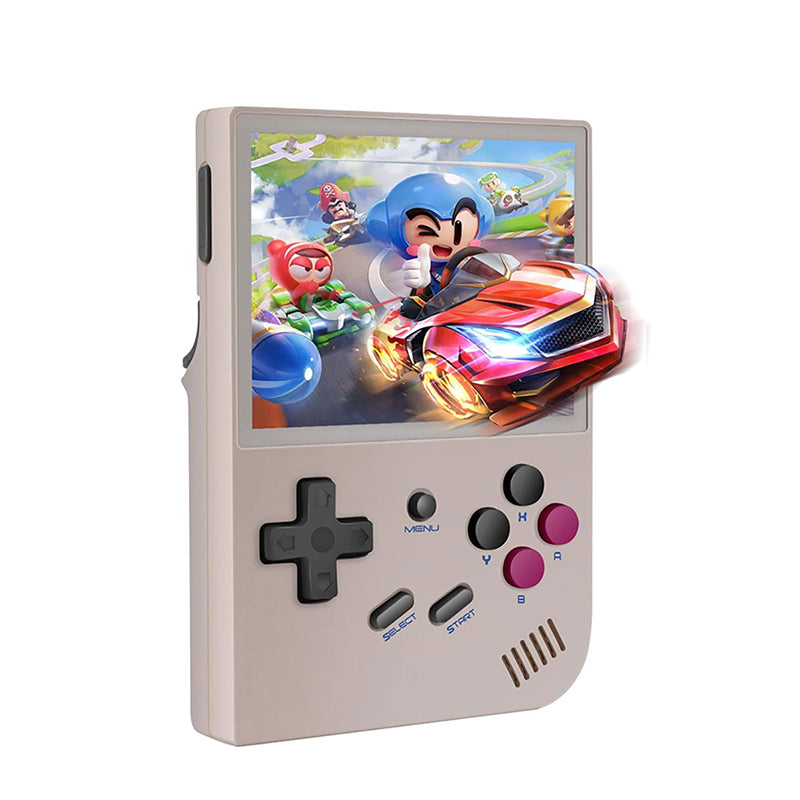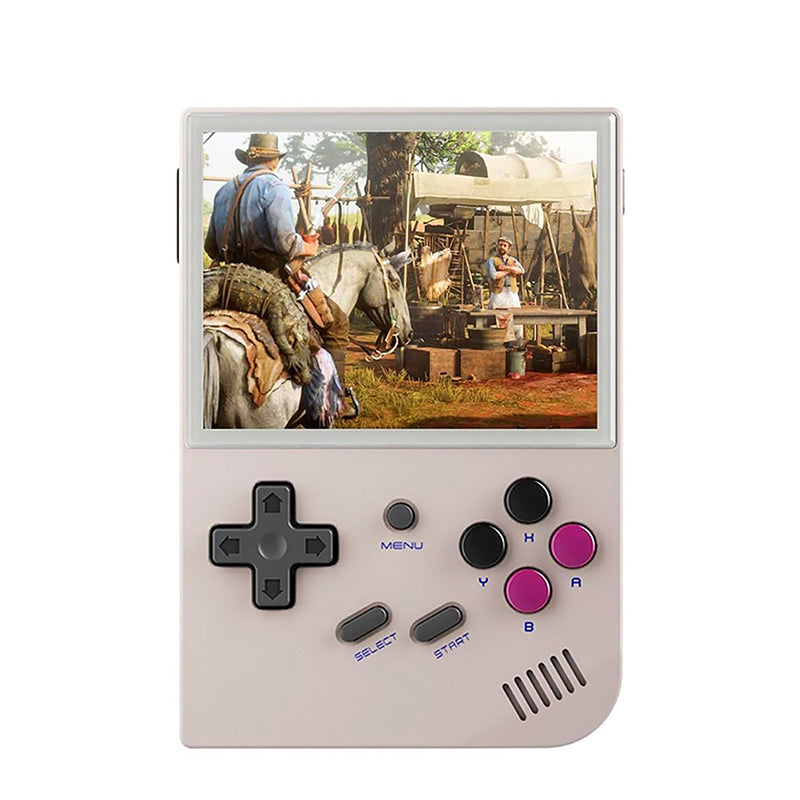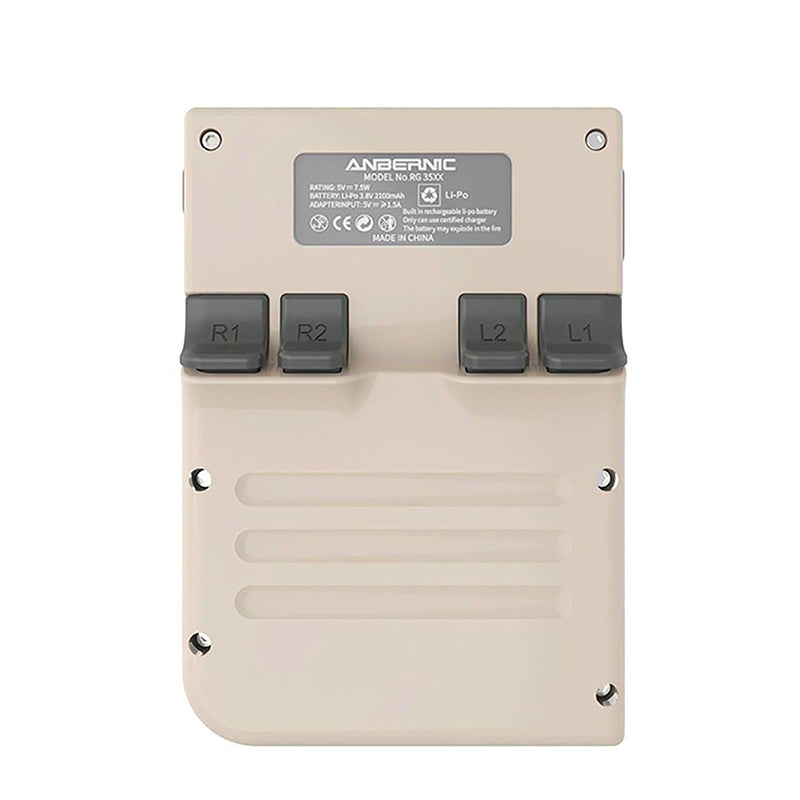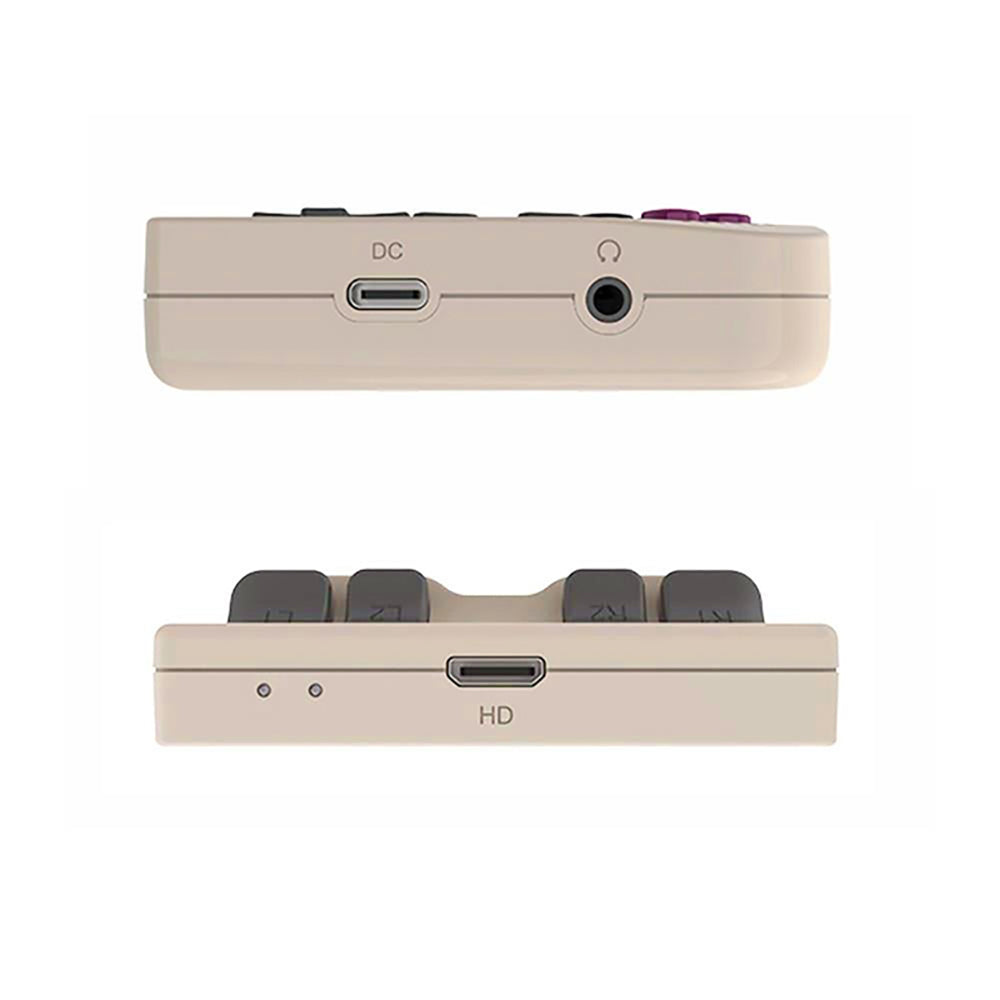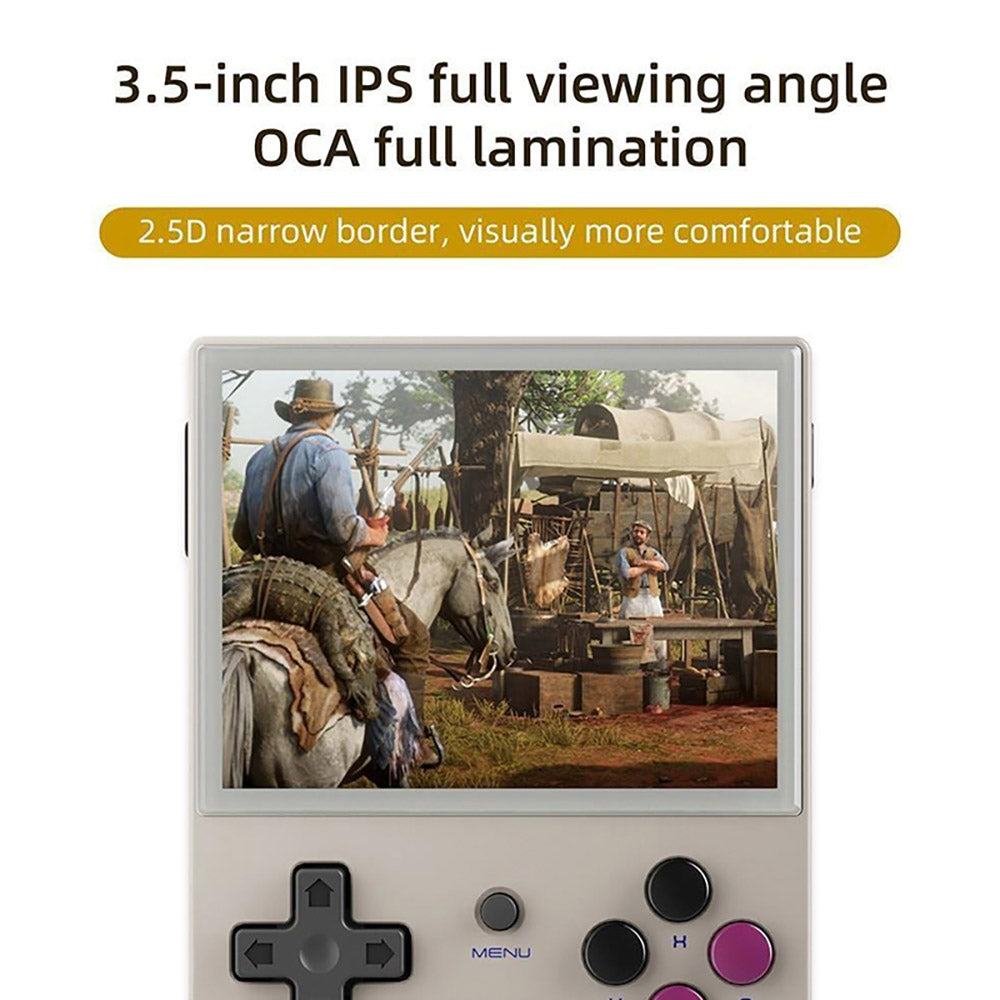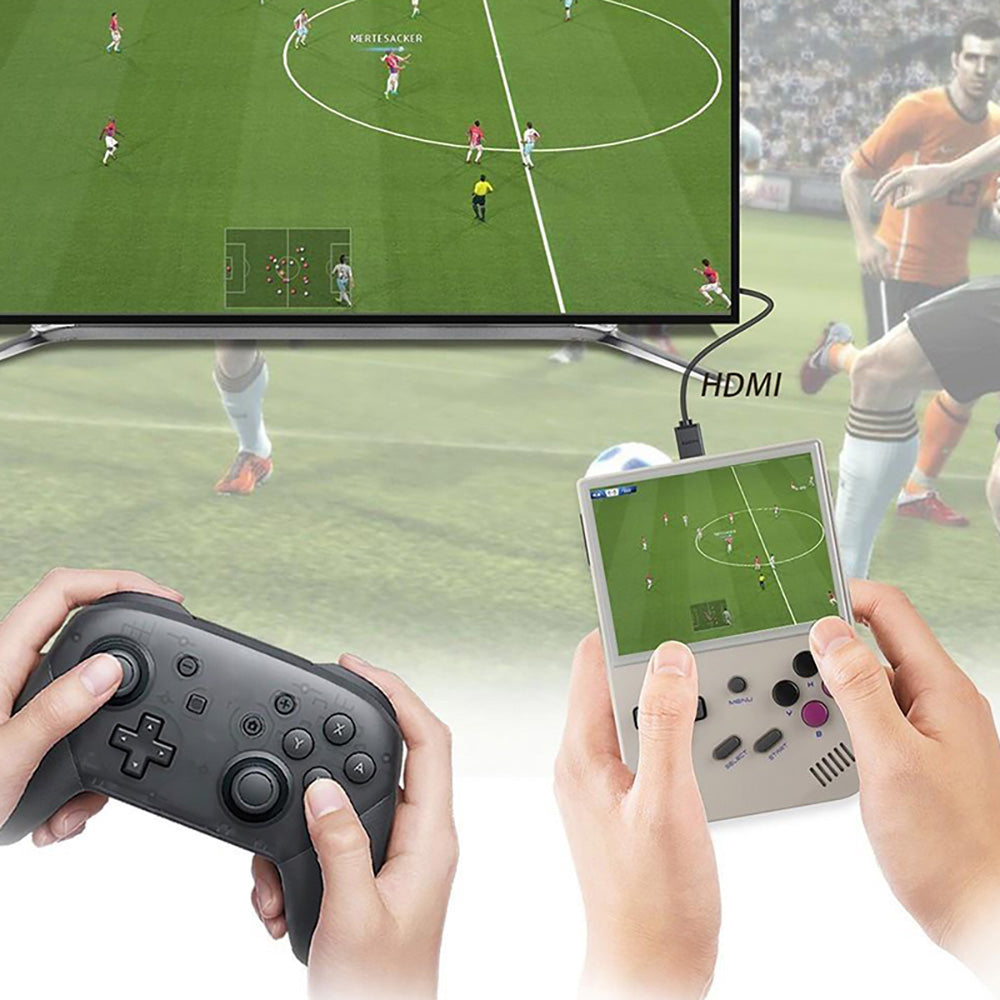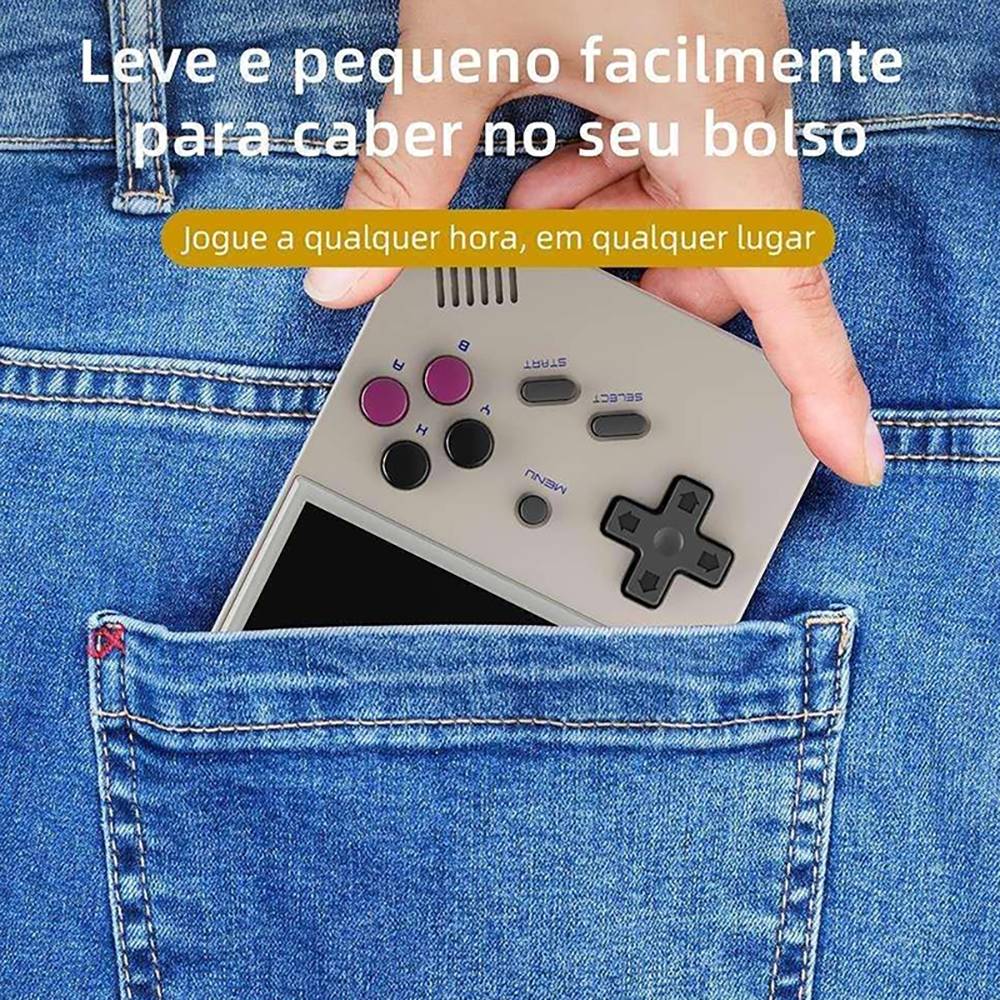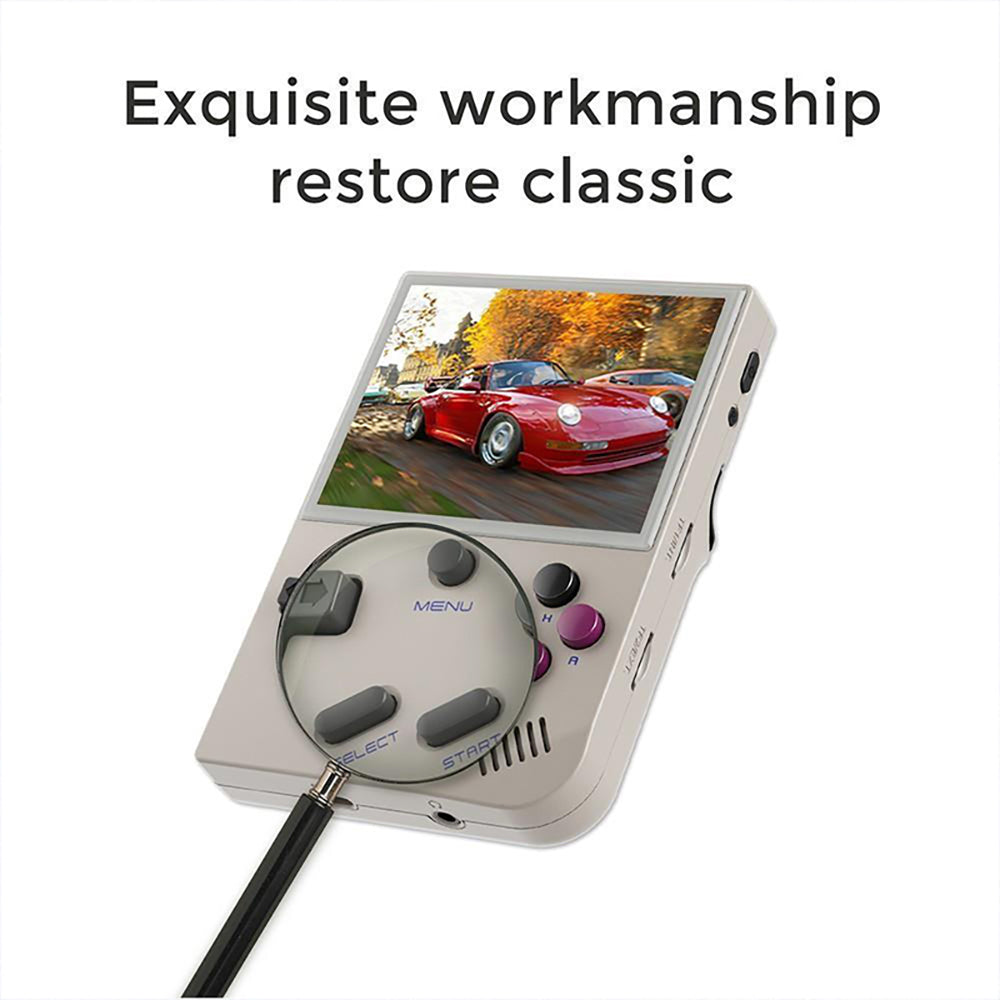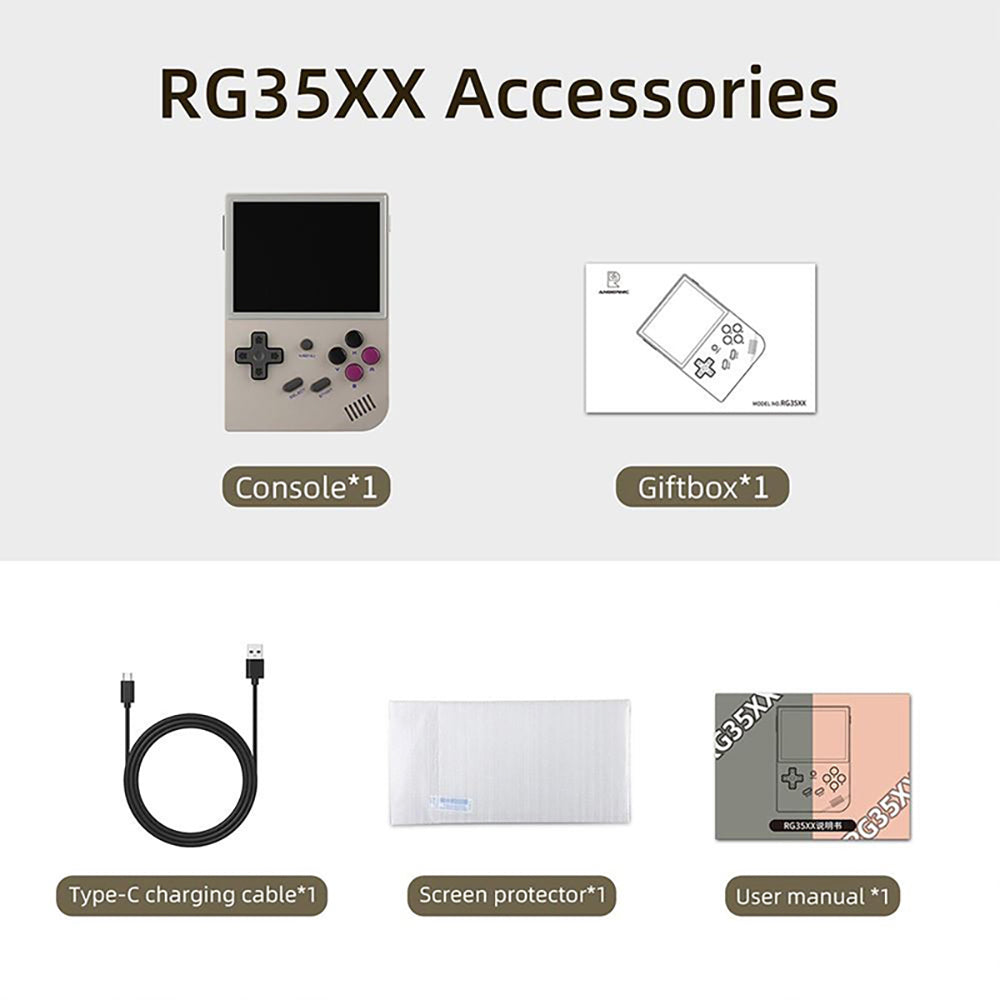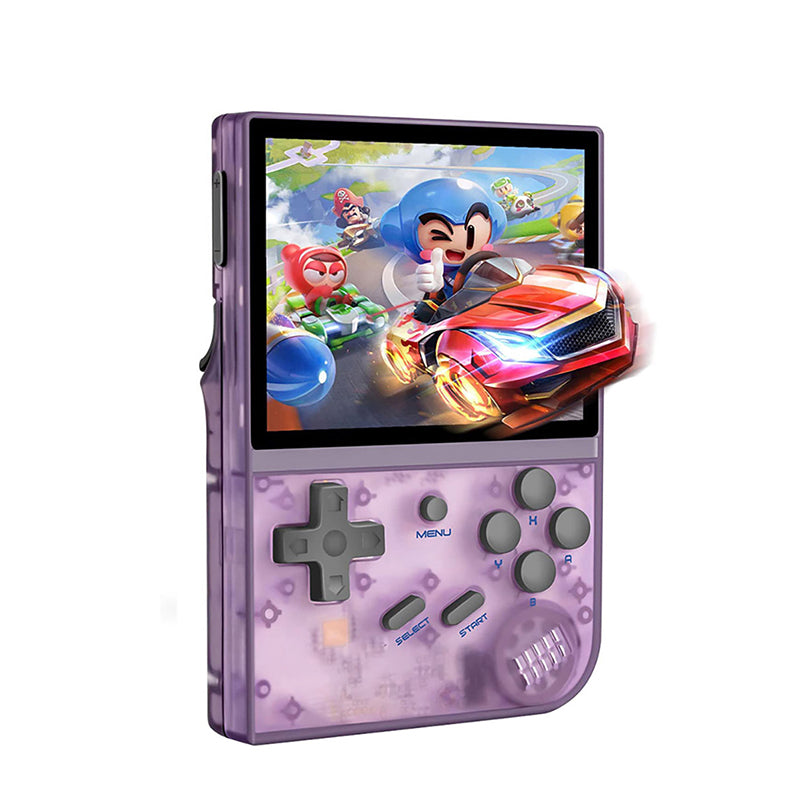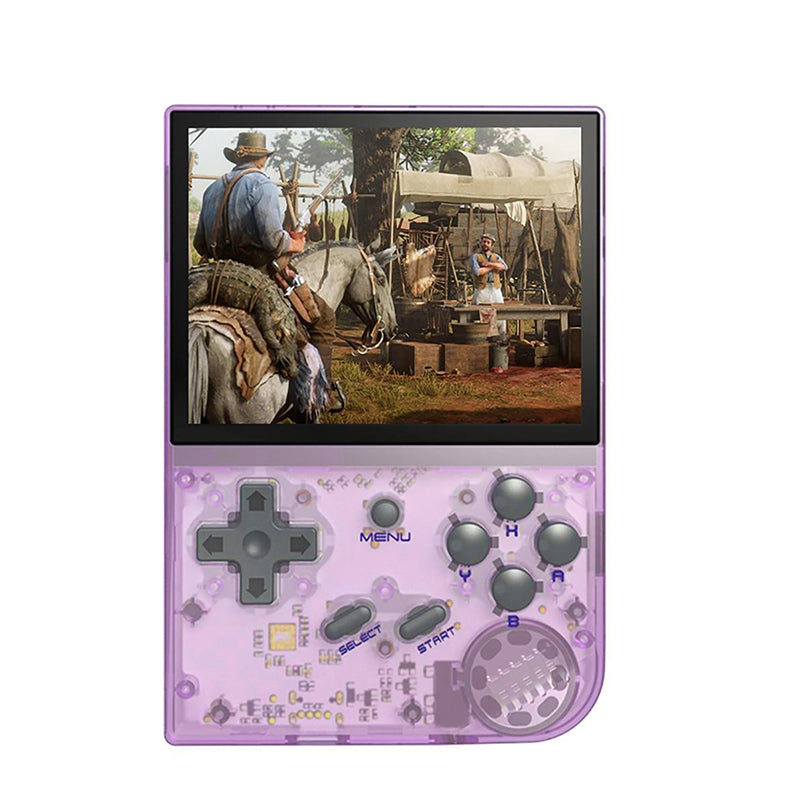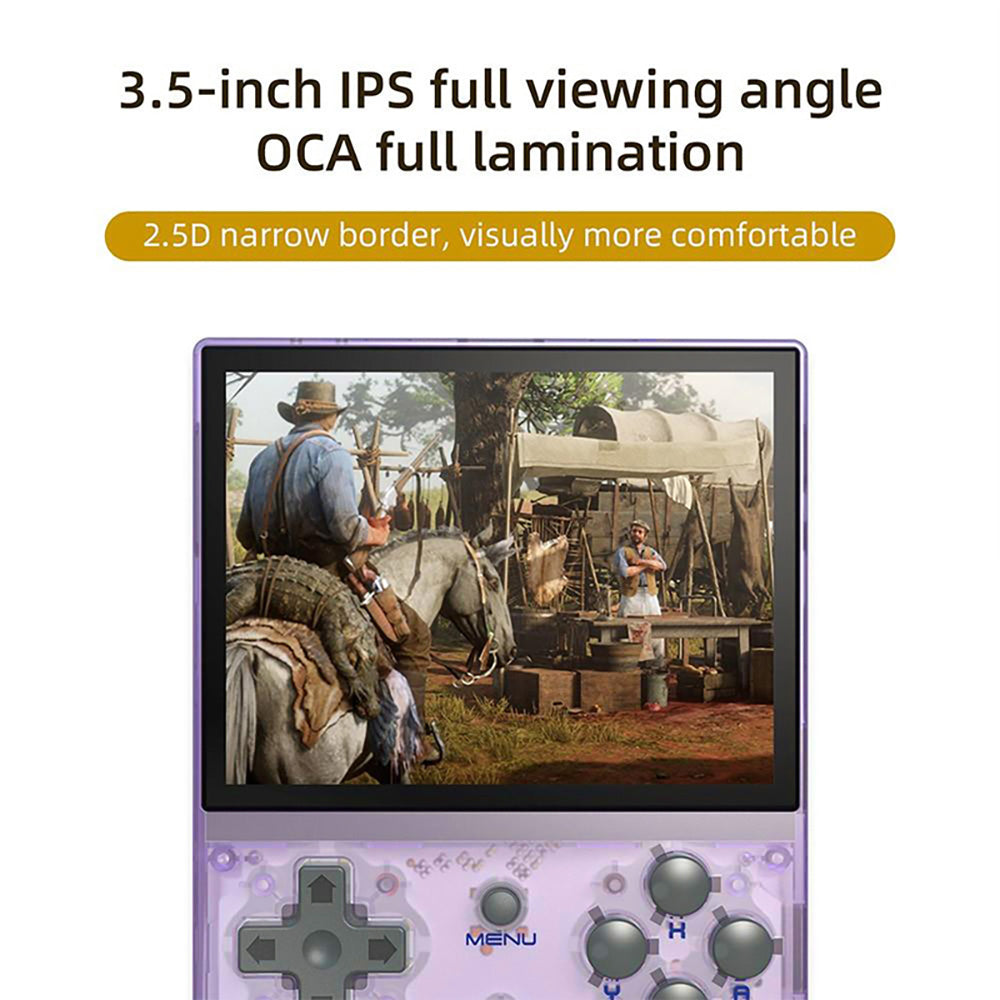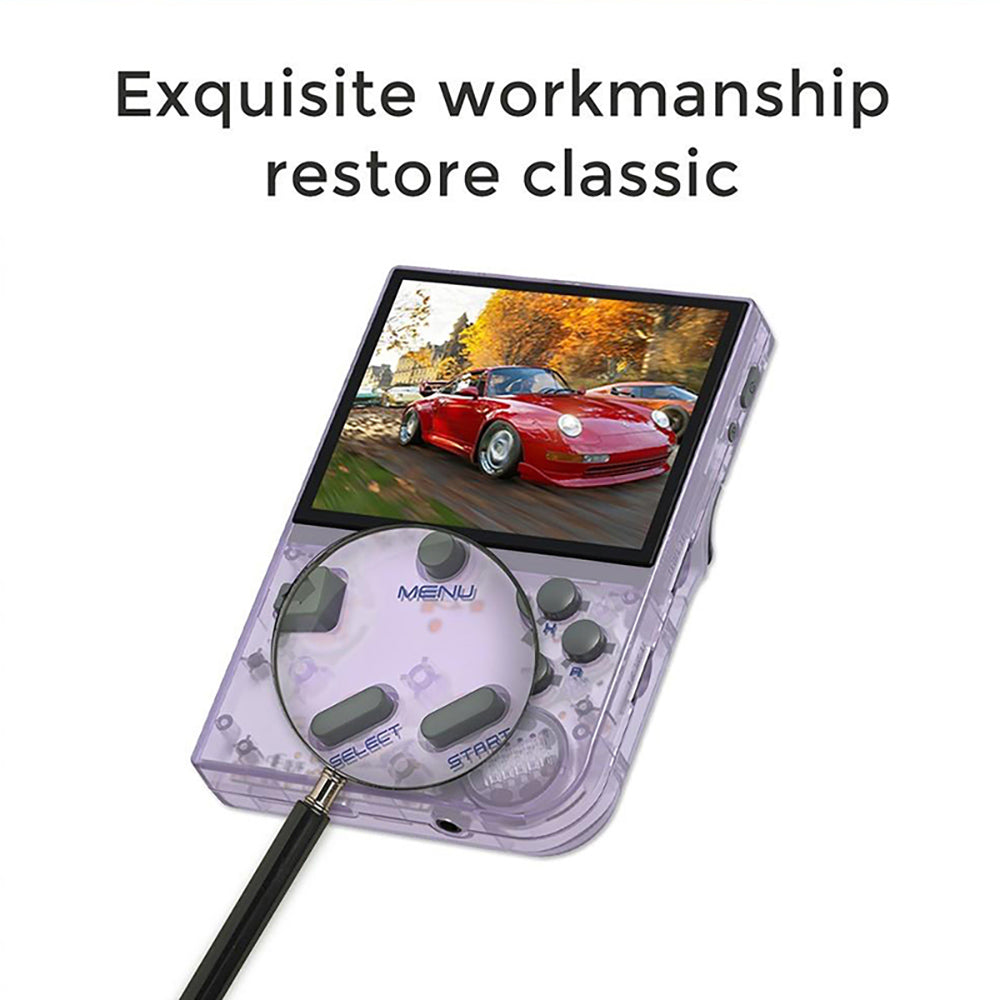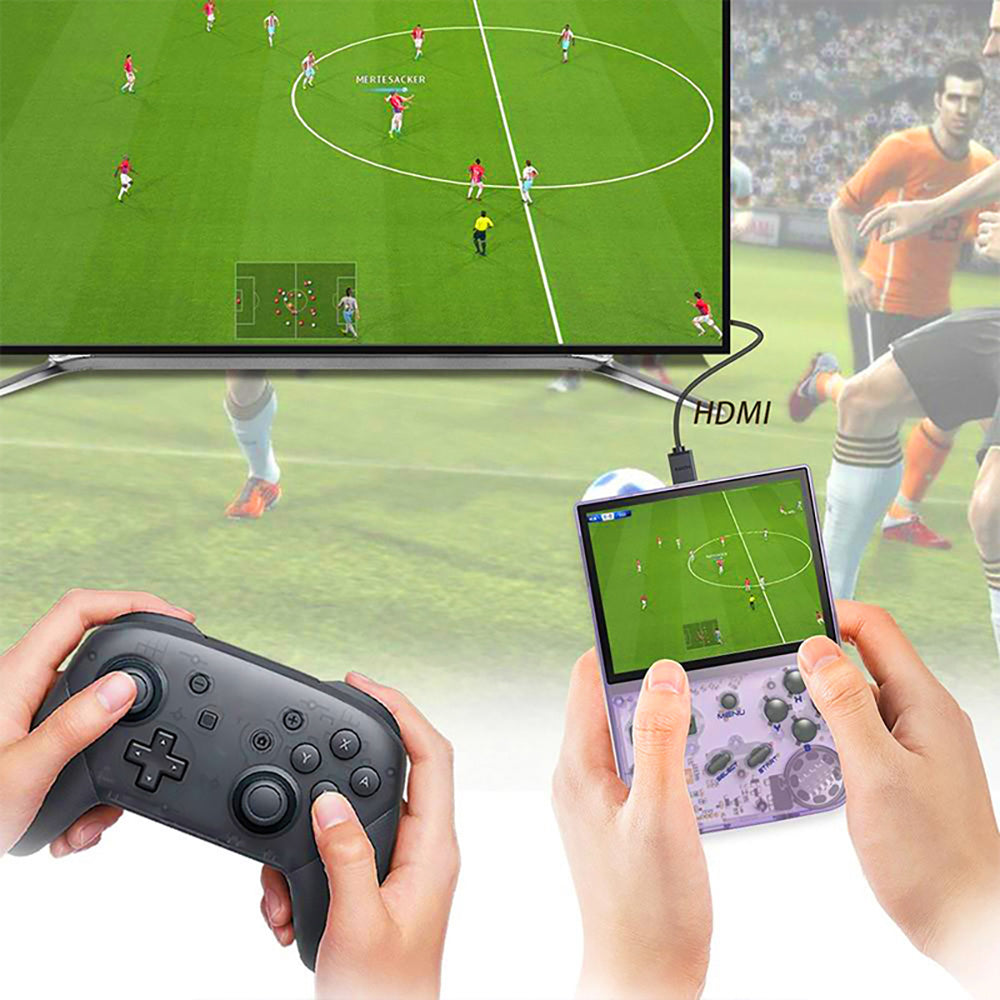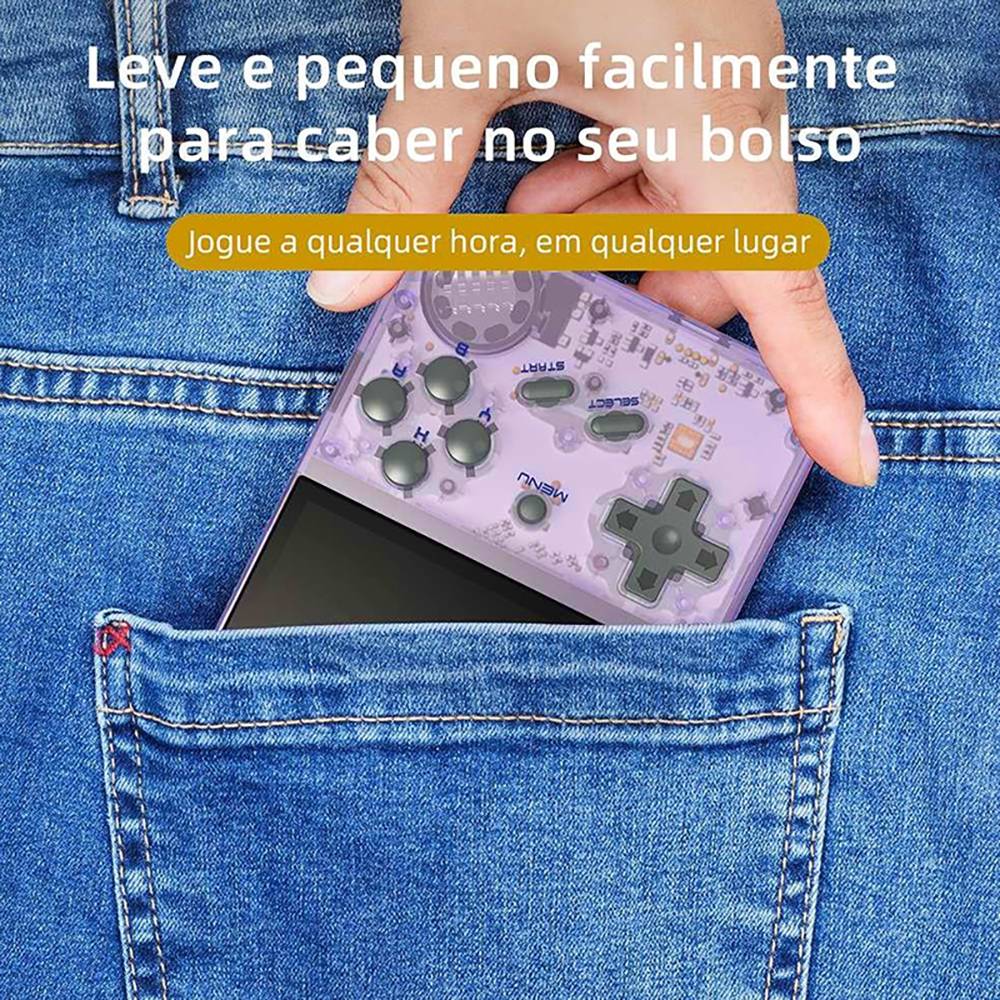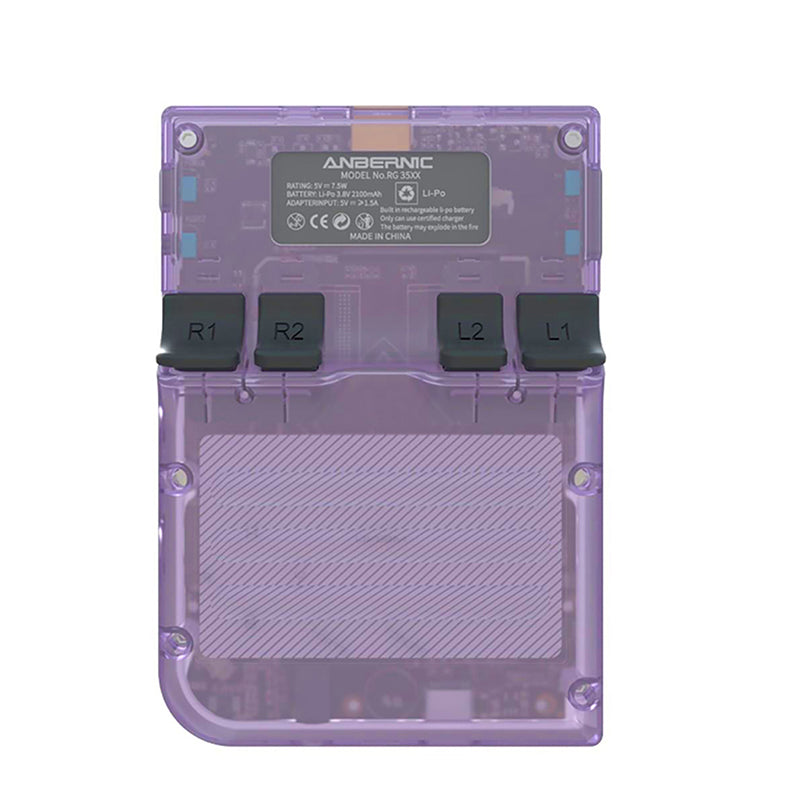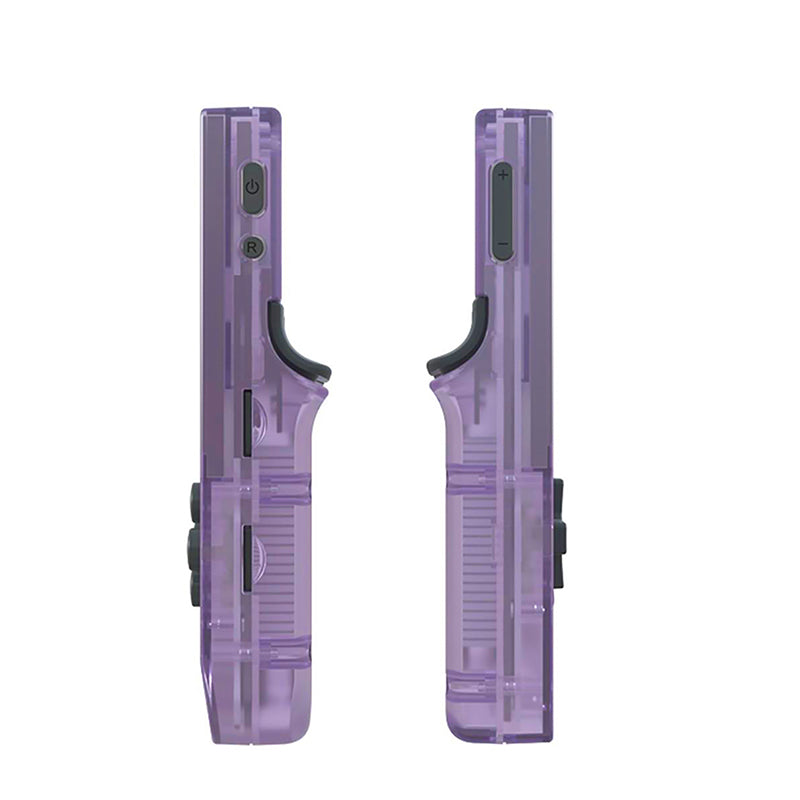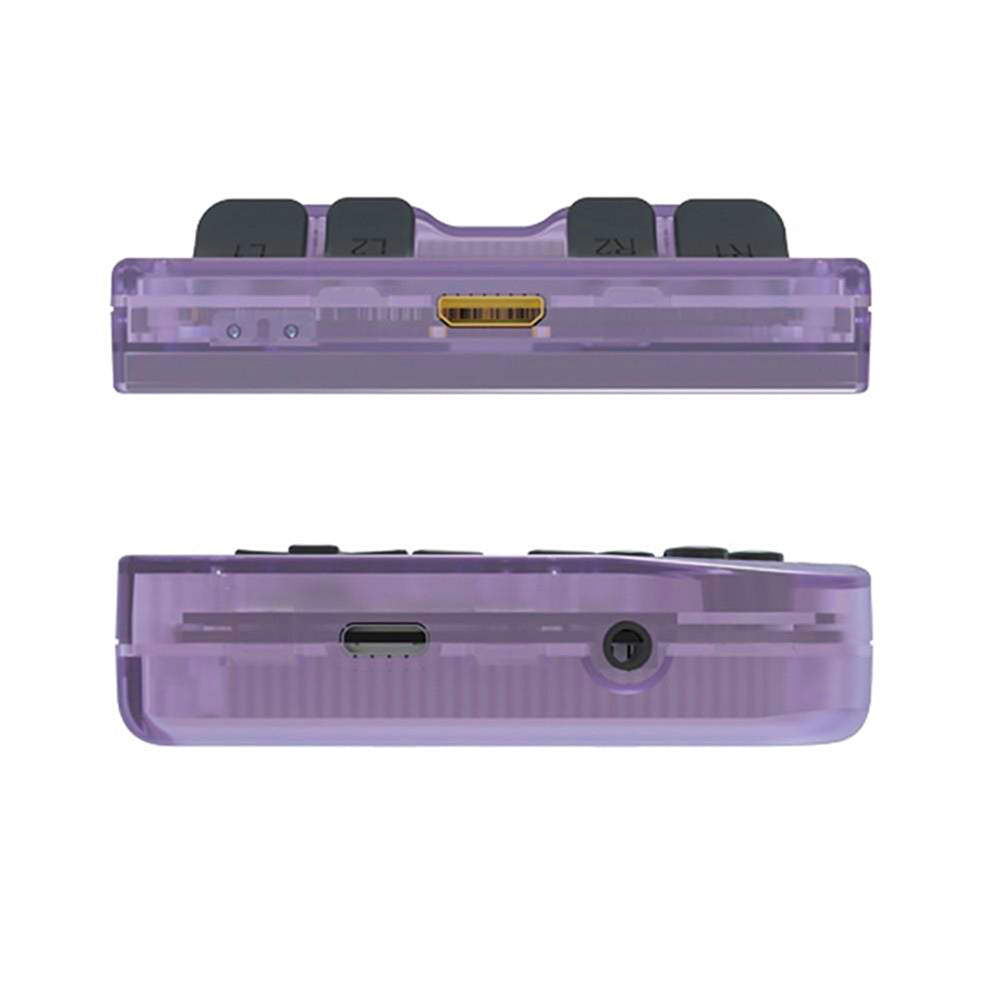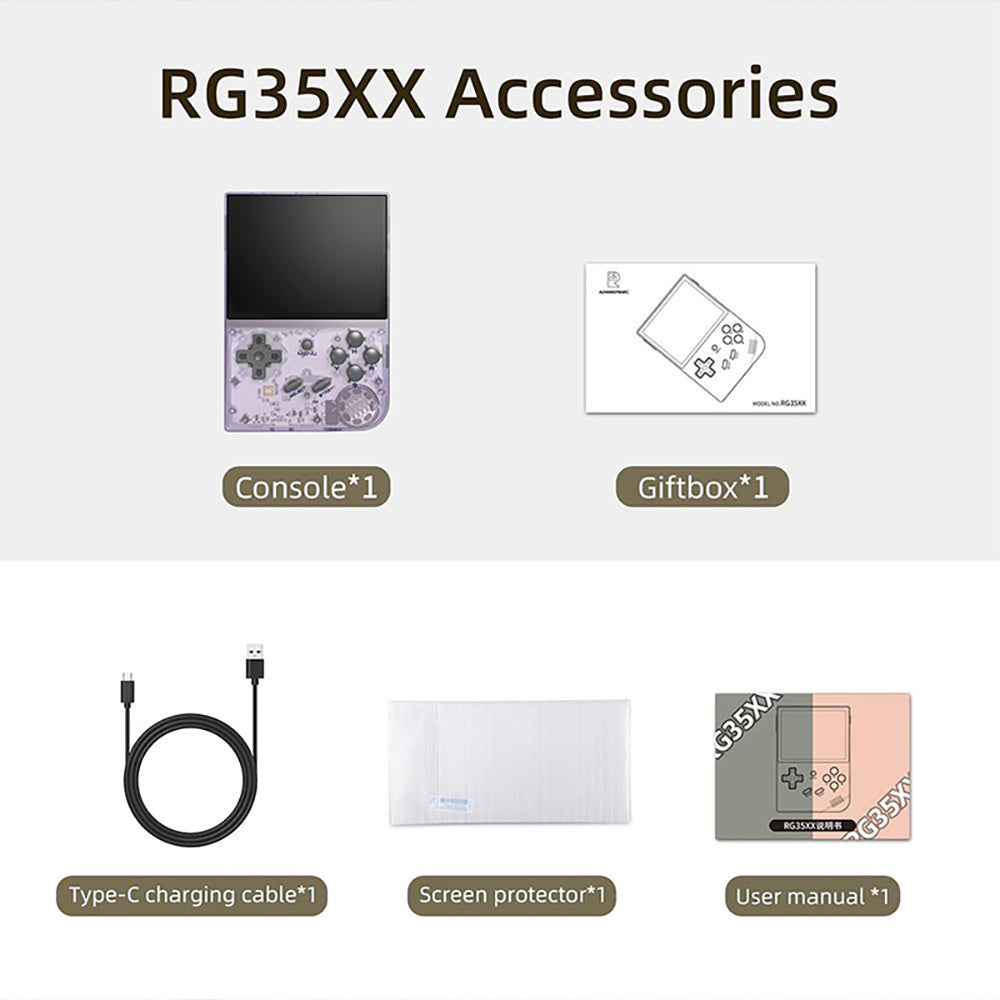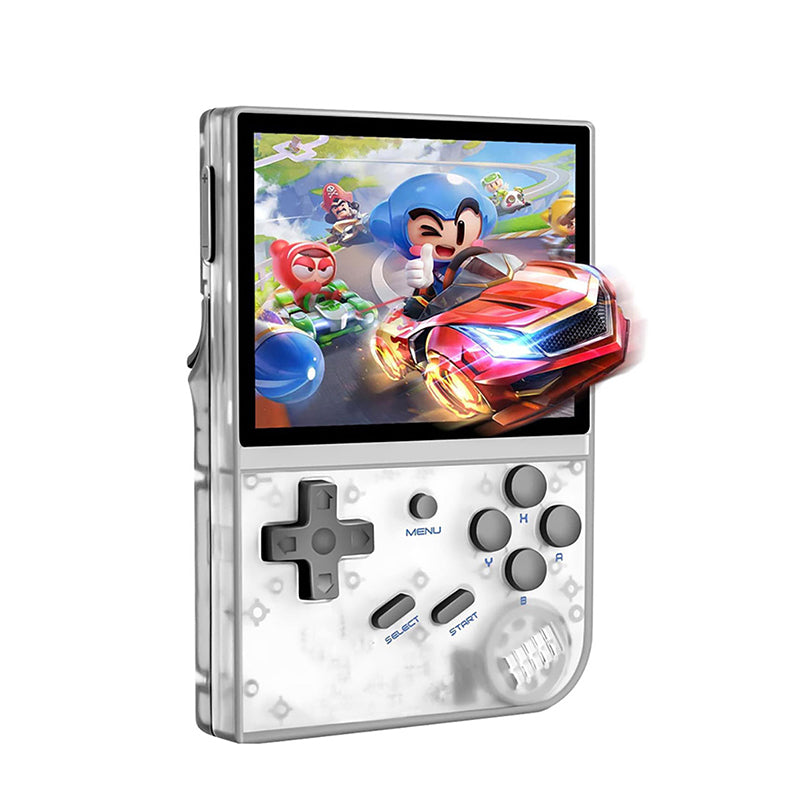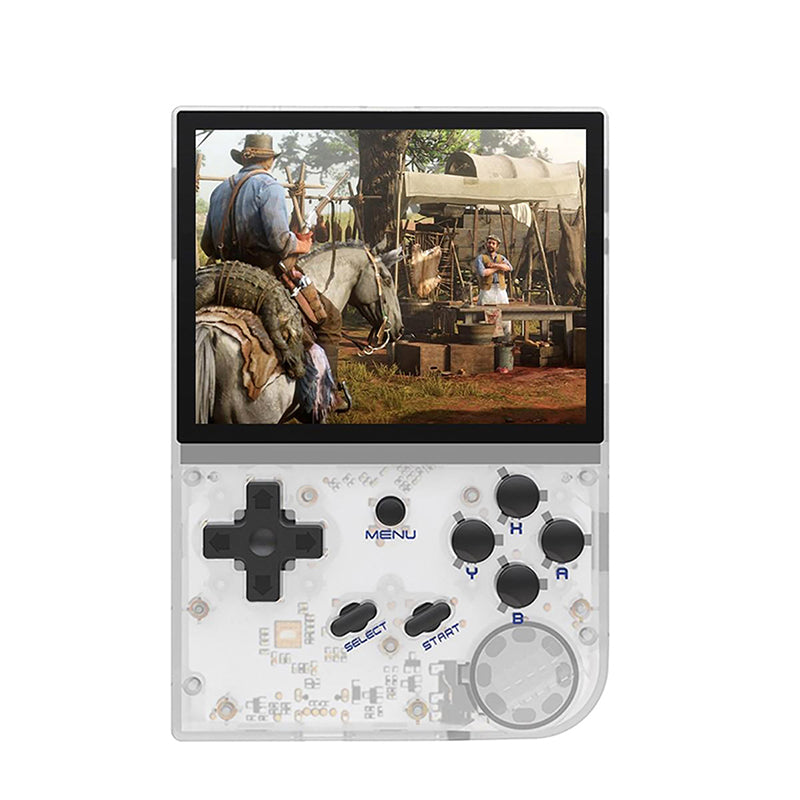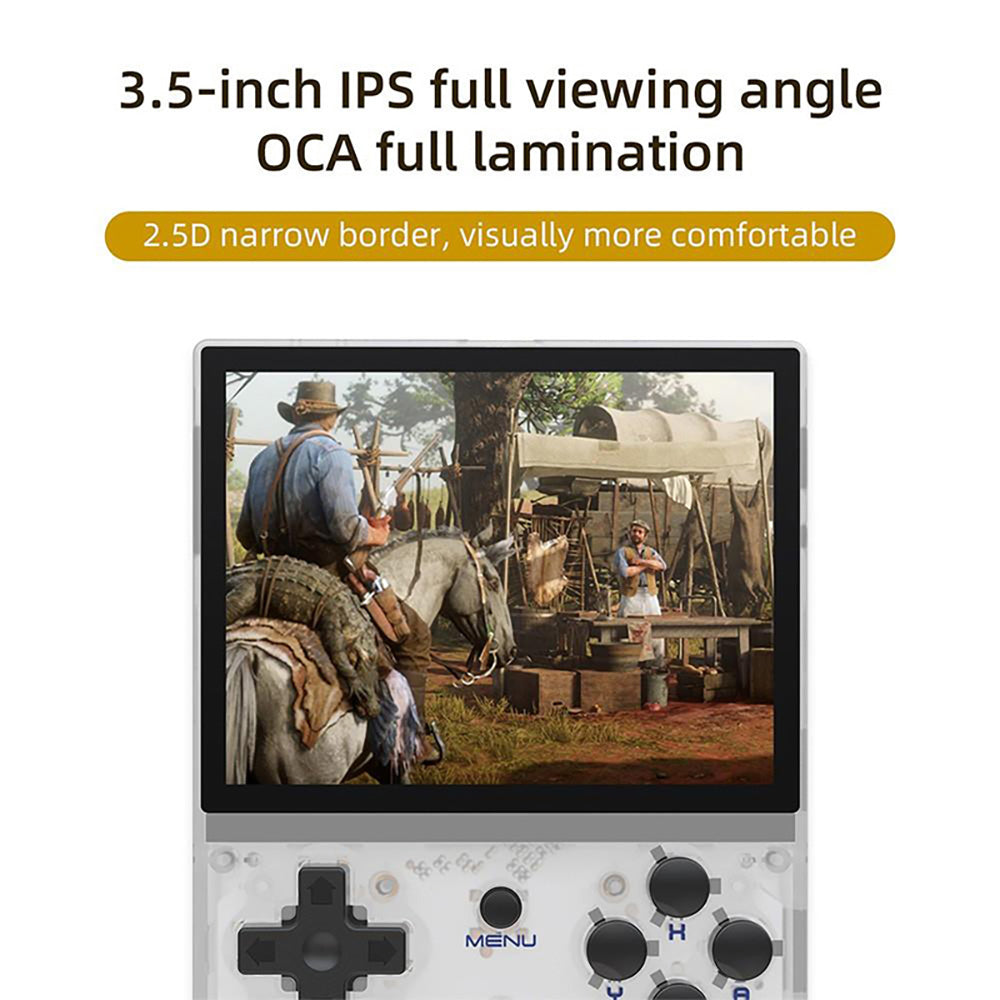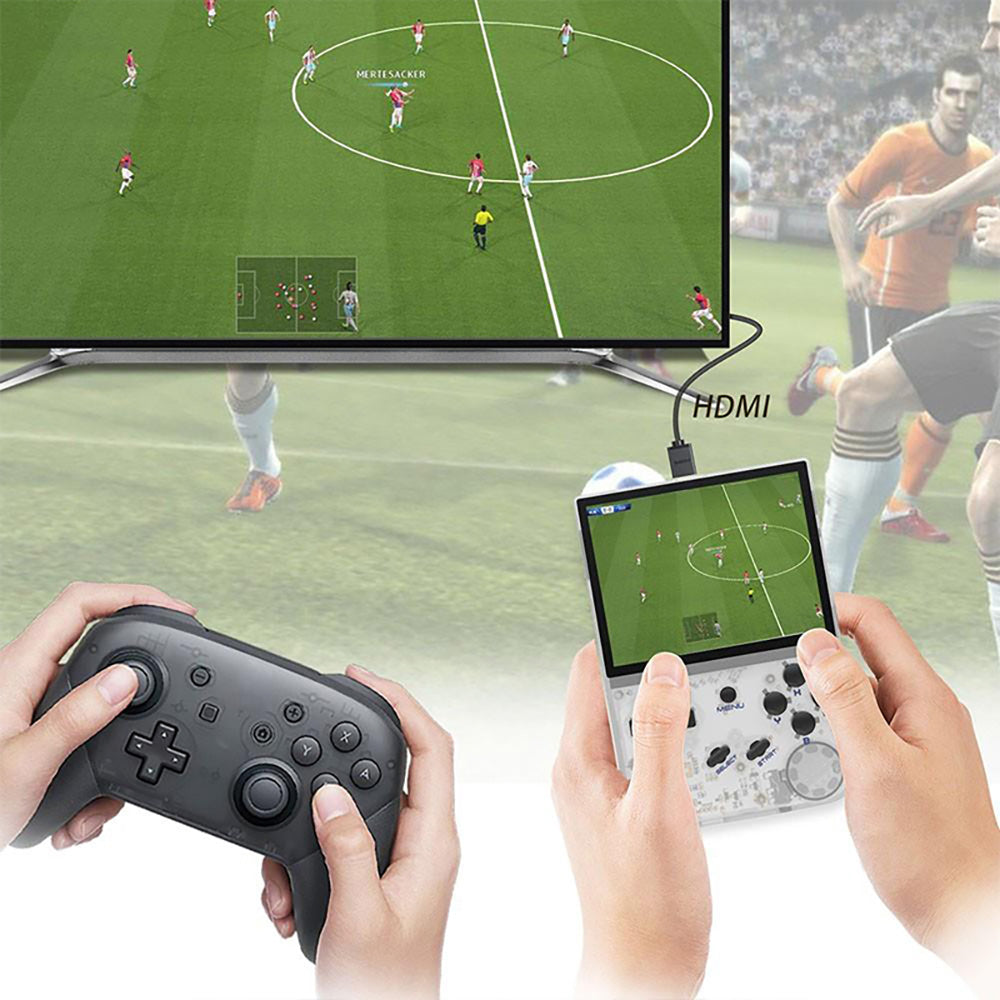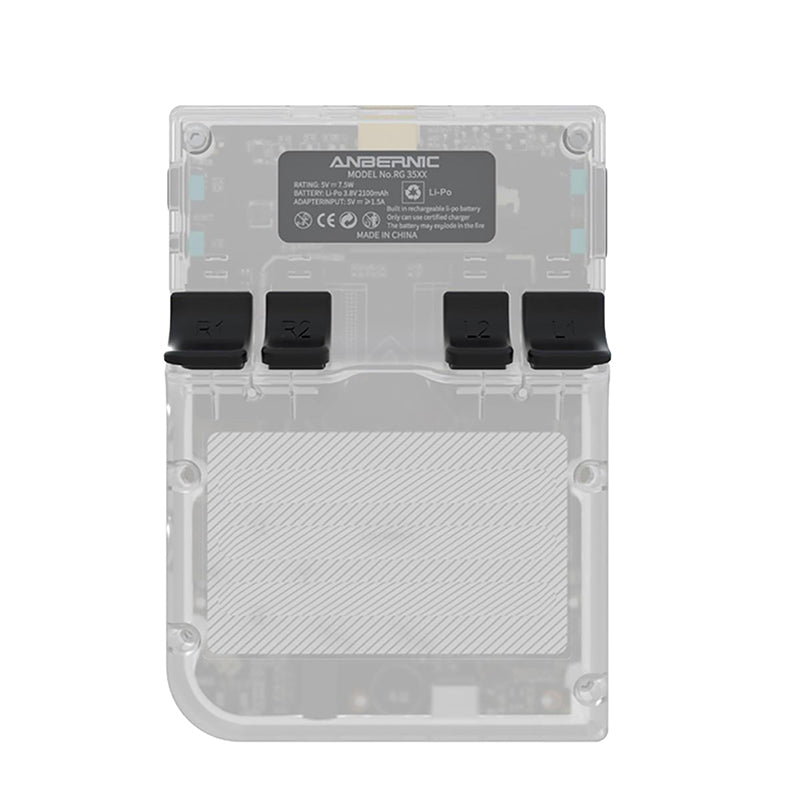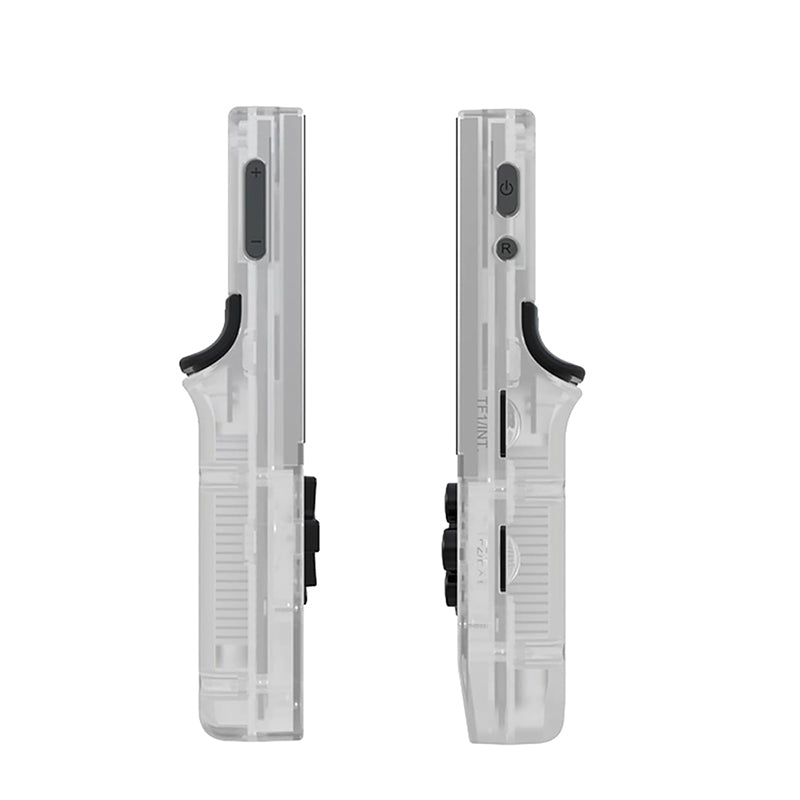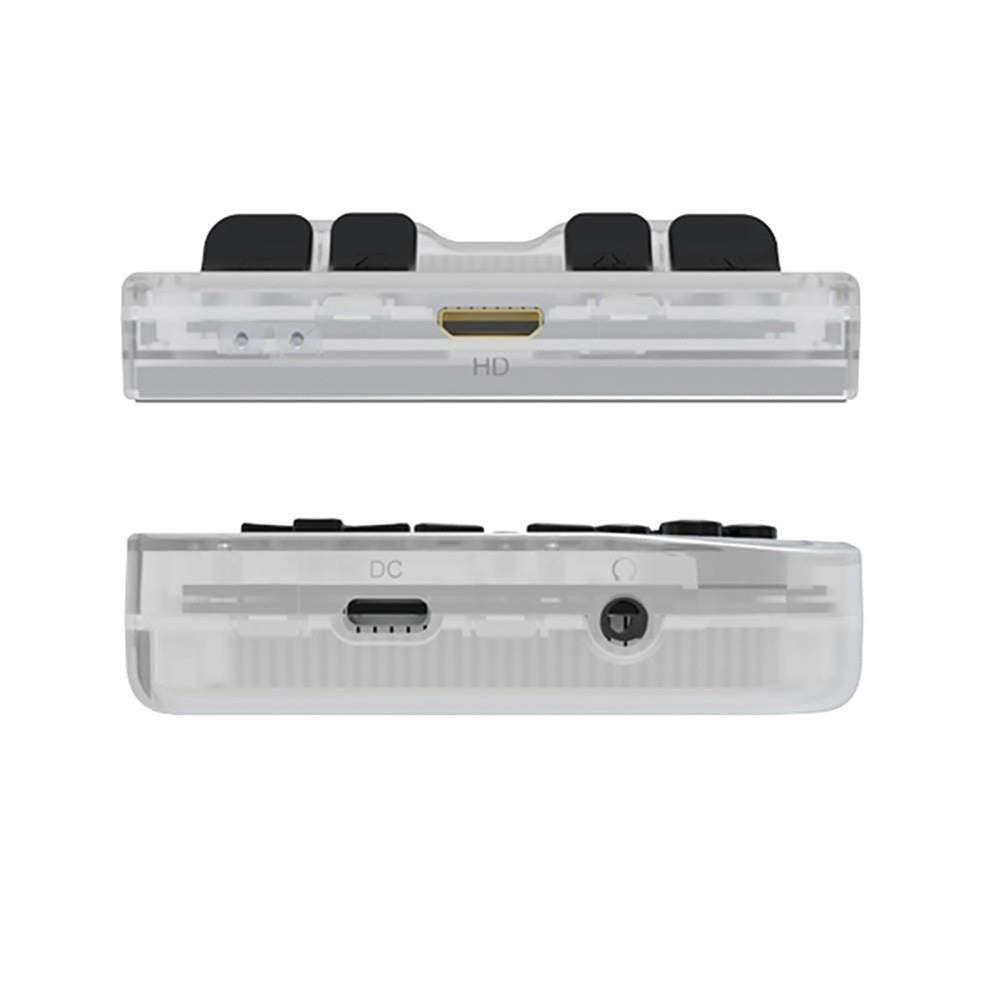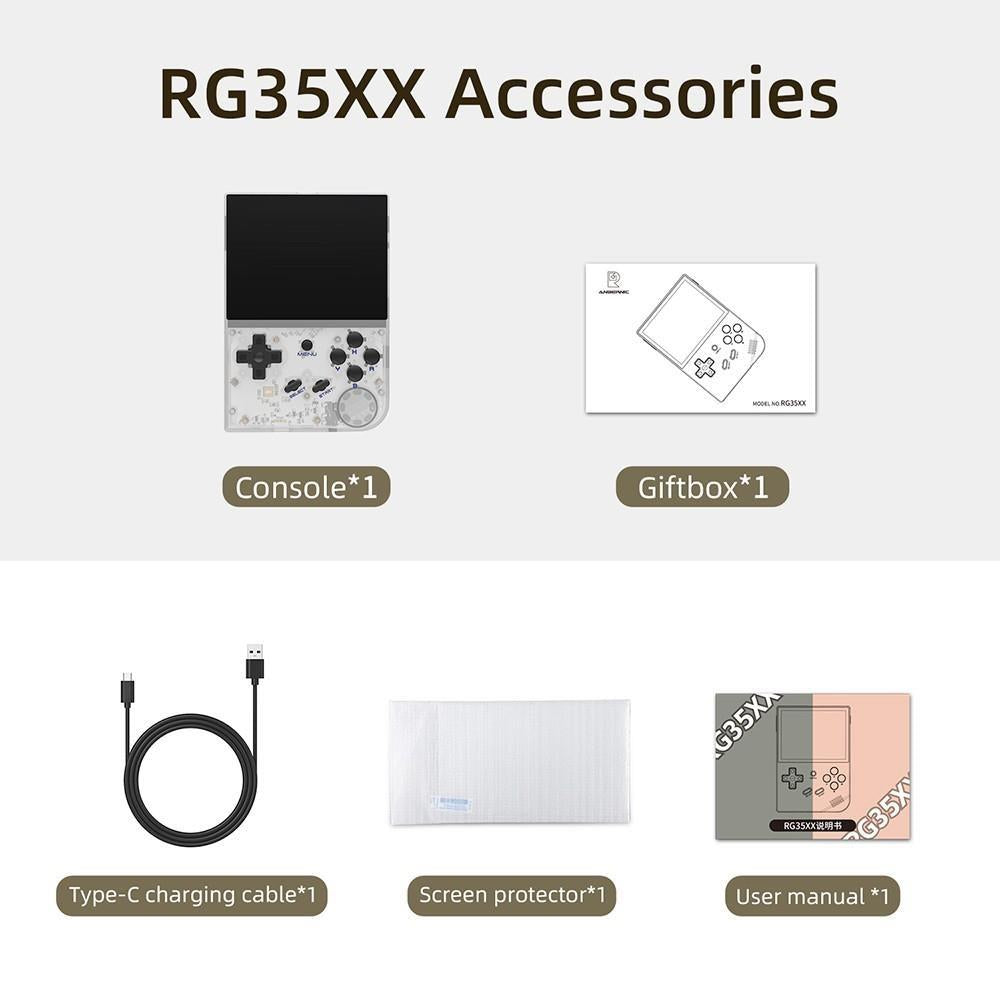 ANBERNIC RG35XX Game Console 64GB 5000 Games
ANBERNIC RG35XX Game Console Main Features 
Actions ATM7039S 1.6GHz CPU with PowerVR SGX544MP GPU
3.5" IPS Display 
640×480P Resolution 
4:3 Aspect ratio 
HDMI output 
2600mAh Battery with 5 Hours of Playtime 
5000 Games Pre-installed 
Actions ATM7039S
Anbernic RG35XX is powered by an Actions ATM7039S 4-core processor, allowing you to play most of the retro games on its  3.5" IPS display. It is a mini handheld that can emulate PS1, CPS, FBA, NEOGEO, GBA, GBC, etc. games and comes at a competitive price. It's not the most powerful handheld out there, but what it does come with plays very well indeed.
PowerVR SGX544MP GPU
Combined with a quad-core PowerVR SGX544MP GPU, it is as powerful as the other 4th generation gaming consoles. The 256MB DDR3 RAM is more than enough for the OS and emulator for the gaming consoles it supports.
3.5" IPS display runs at a 640×480 resolution at a 4:3 aspect ratio
The 3.5" IPS display runs at a 640×480 resolution at a 4:3 aspect ratio, which is perfect for retro gaming. The RG35XX display looks bright and colorful and not so small it is hard to see any detail. 
HDMI Out
HDMI output to a monitor or TV is supported via the Mini HDMI port found on the top of the retro gaming handheld, it also upscales your games to 720P on your big screen.
64GB / 64GB +128GB Storage
There is an included 64GB Micro SD card with the RG35XX which contains the Linux-based operating system and game storage. A second Micro SD card of up to 128GB can be used for additional game storage on the retro gaming handheld. ( Depending on the variant you choose)
Classic style D-Pad
The RG35XX retro gaming handheld has a classic style D-Pad with standard gaming buttons. On the back of the handheld are four additional buttons which can be used in supported emulators.
16 Emulators
There are 16 classic gaming systems supported on the RG35XX retro gaming handheld. You can relive or discover amazing games up to the 4th generation of consoles, also including Arcade and PS1.
5 Hours of Play Time
With the 2600mAh rechargeable battery inside the retro gaming handheld, you get up to 5 hours of battery life depending on the emulator you are playing.
Portable
Measuring only 3.18 x 4.6 x 0.7 inches (8.1 x 11.7 x 2.0 cm) and weighing just 165g, the RG35XX is very light and portable, fitting into a pocket or small bag. 
Anbernic RG5XX Game Console Designed for Retro Gaming 
Anbernic RG35xx is a versatile handheld game console that supports 16 classic gaming systems, sporting an amazing collection of games up to the 14th generation of consoles, including Arcade and PS1.
General

Brand: ANBERNIC


Type: Handheld Game Console


Model: RG35XX

Specification

Screen: 3.5-inch IPS full viewing angle, OCA full lamination/ 640*480


CPU: Quad-core ARM Cortex-A9


GPU: Quad-core PowerVR SGX544MP GPU


RAM: DDR3 256MB


Memory storage: 64GB TF/MicroSD


System: Linux


Games: PS1, CPS, FBA, NEOGEO, GBA, GBC, GB, SFC, FC, MAME, MD, GG, PCE, NGPC, SMS, WSC and other formats of the game; support users to download games in relevant formats


Language: Chinese, English, Japanese, Korean, Spanish


Speaker: High-fidelity speaker


TF card: Dual card slots, support TF card expansion, maximum 512GB;
64GB SD card (compatible with 5000+ games);
64GB+128GB SD card (compatible total of 8000+ games)


Battery: Li-polymer battery 2600 mAh, lasting 6 hours


Charging: 5V/1.5A, support C2C charger


Other functions: Support 2.4G wireless gamepad and wired gamepad connection, HDMI output TV, vibrating motor

Weight & Size

Product Weight: 165g


Package Weight: 300g


Product Size(L x W x H): 11.7 x 8.1 x 2.0 cm


Package Contents

1 x Handheld Game Console


1 x USB Charging Cable


1 x User Manual


1 x Giftbox


1 x Screen Protector
Wonderful device
The ANBERNIC RG35XX is a great device, well made and looks amazing. Perfect to keep with you at all times for some quick retro gaming.
Doesn't turn on
I tried turning it on didn't work tried charging it no sign of life gave it 1 hour and still doesn't work
Hi Dylan Bull,
We apologize for the issue you have experienced with the item you ordered.
Our customer service contacted you and please check your email again.
They will follow up your order issue and offer a satisfying solution for you.
Nice day!
WhatGeek