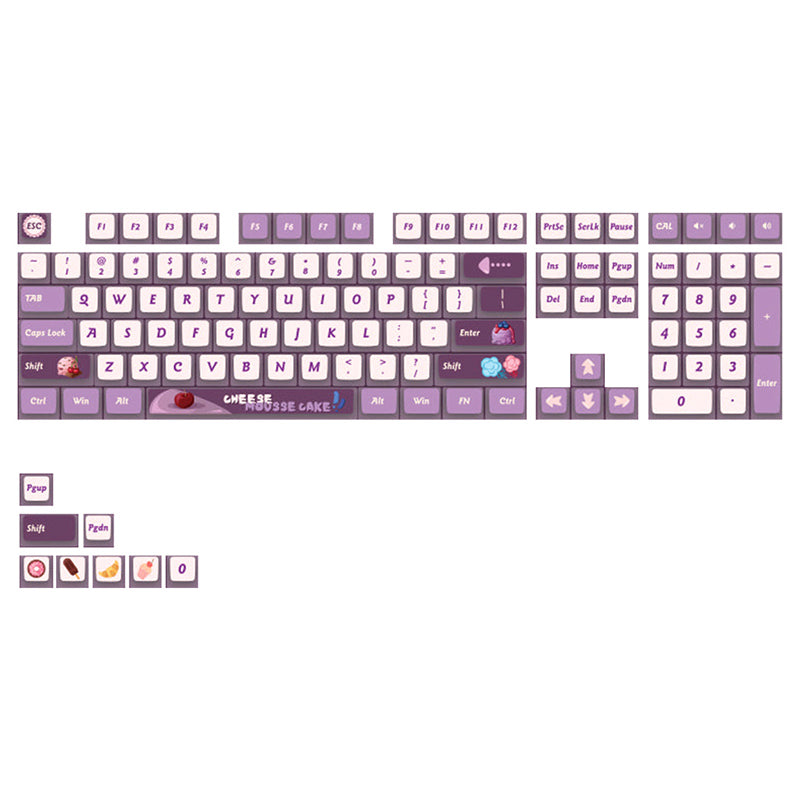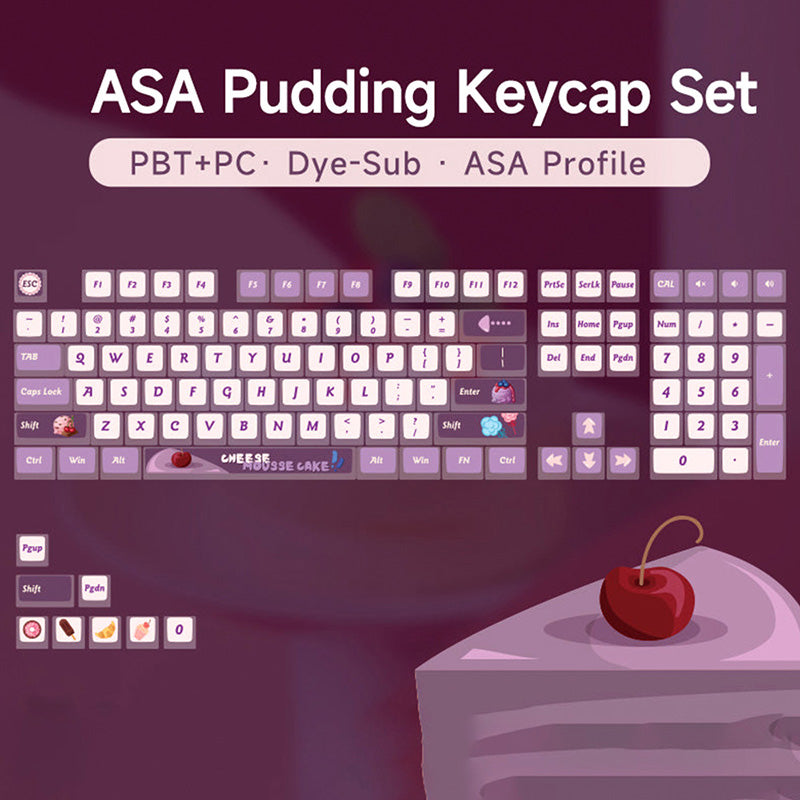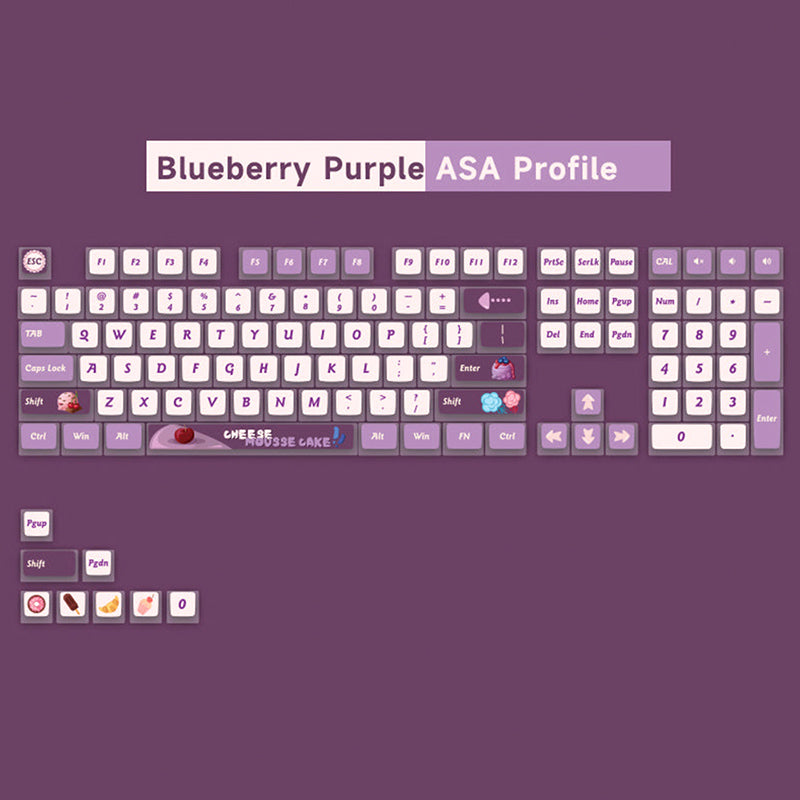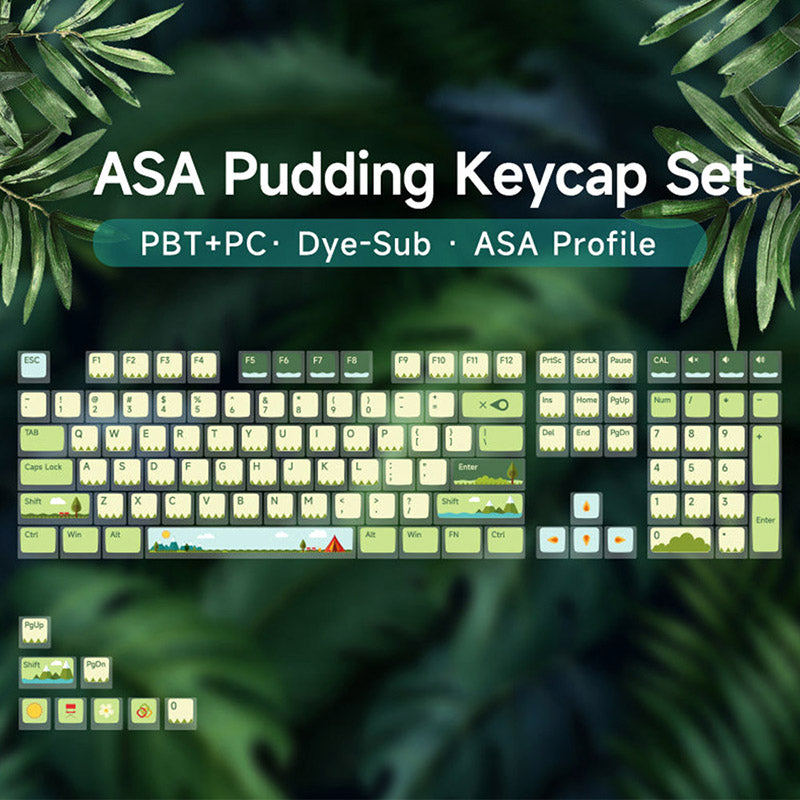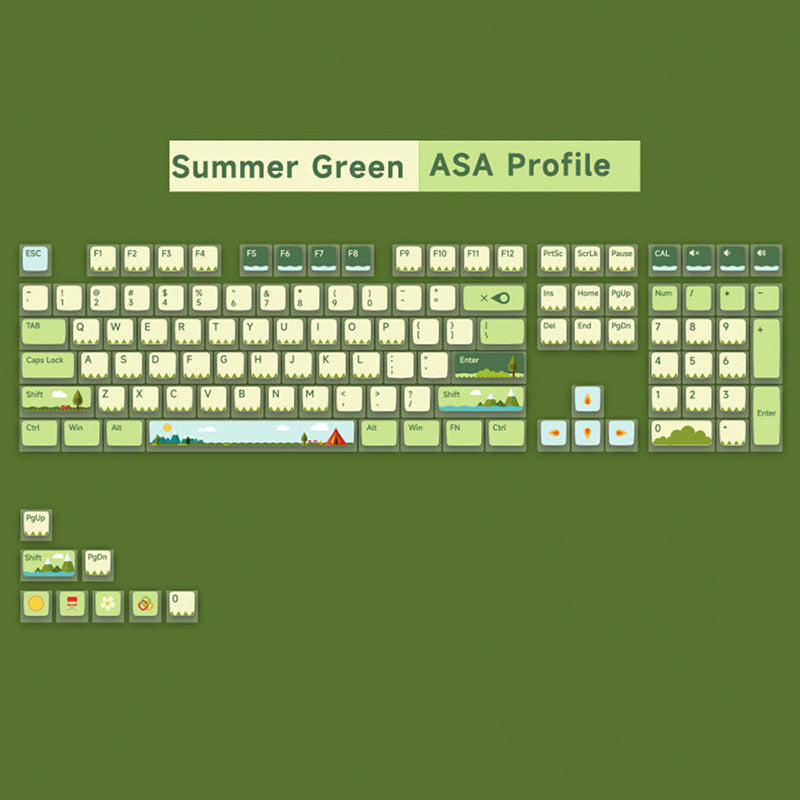 Akko Countryside & Mousse Cake ASA Profile PBT Keycap Set 116 Keys
This Akko Countryside & Mousse Cake keycap set offers 116 premium quality PBT keycaps with ASA profile. Enjoy a comfortable and responsive typing experience with long-lasting, durable keys. Experience professional-grade typing with Akko keycaps and exalt your setup with vibrant color.
Thermal Sublimation PBT Keycaps
This set is made of dye-subbed PBT keycaps to offer ultra durability and stability. The keycaps are oil-proof and fingerprint-proof.
ASA Profile 116 Keys Keycaps Set
This keycap set is designed as an ASA profile which is regarded as one of the most ergonomic heights for most typing. It comes with 117 keys in English (US) ANSI Layout.
Colorful Cartoon Keycaps
Colorful cartoon design keycaps, to make a more interesting outlook.Including Base Set, Extra Keys, Personality Keys, and Invert Keys.
Compatibility
Compatible with 61 keys, 68 keys, 82 keys, 87 keys, and 104/108 keys keyboards; Support layout: 60%, 75%,80%, 96%,100%.
General

Brand: PIIFOX


Type: Keycaps

Theme: Calorie

Specification

Number of Keys: 117


Process: Dye-subbed


Material: PBT


Profile: ASA

Weight 

Product Weight: 0.3kg


Package Weight: 0.47kg

Package Contents

1 x Keycap Set (117 Keys)