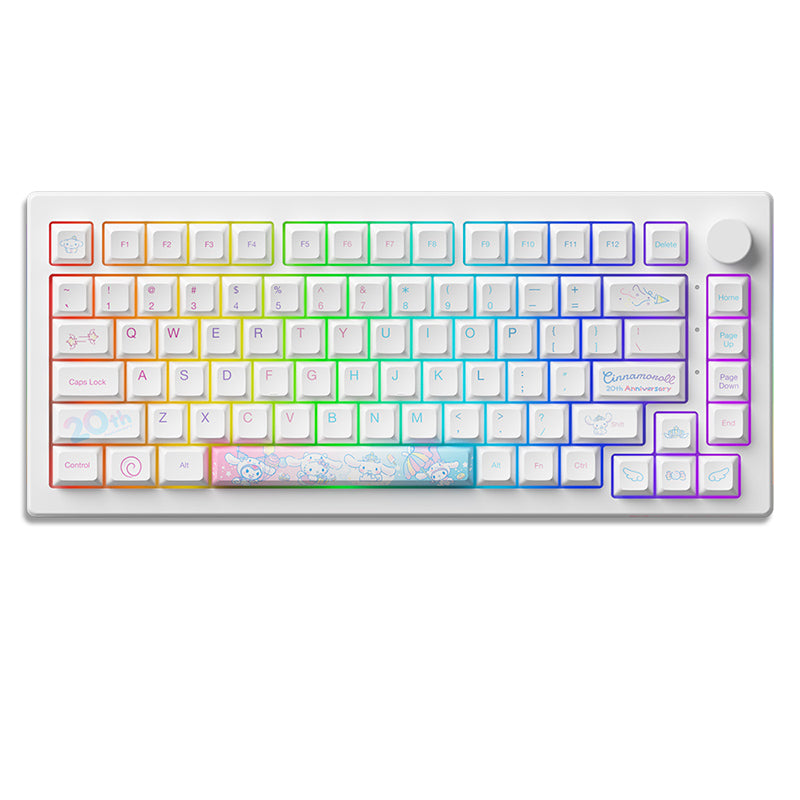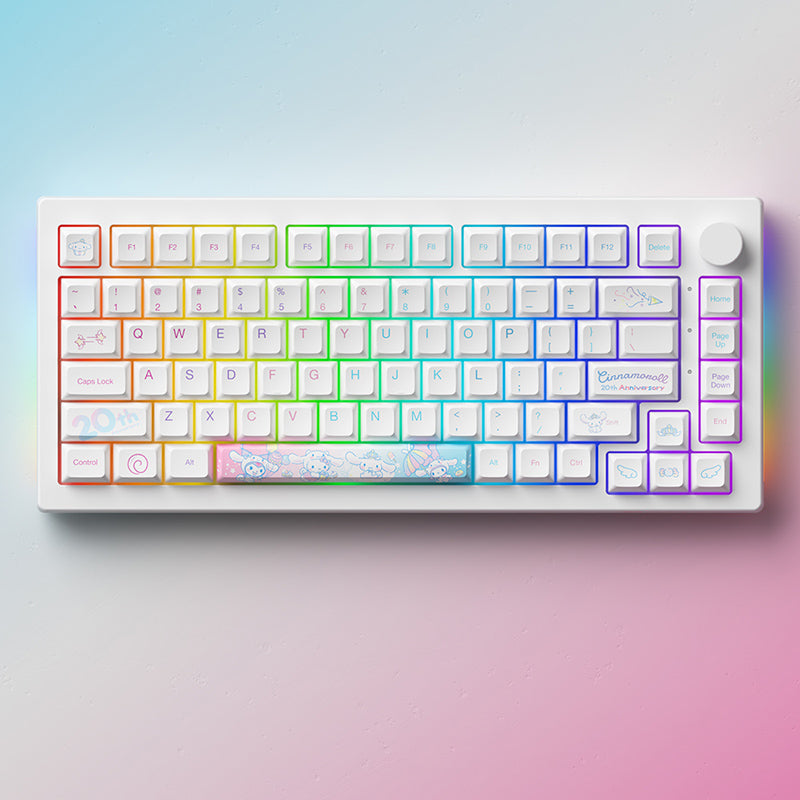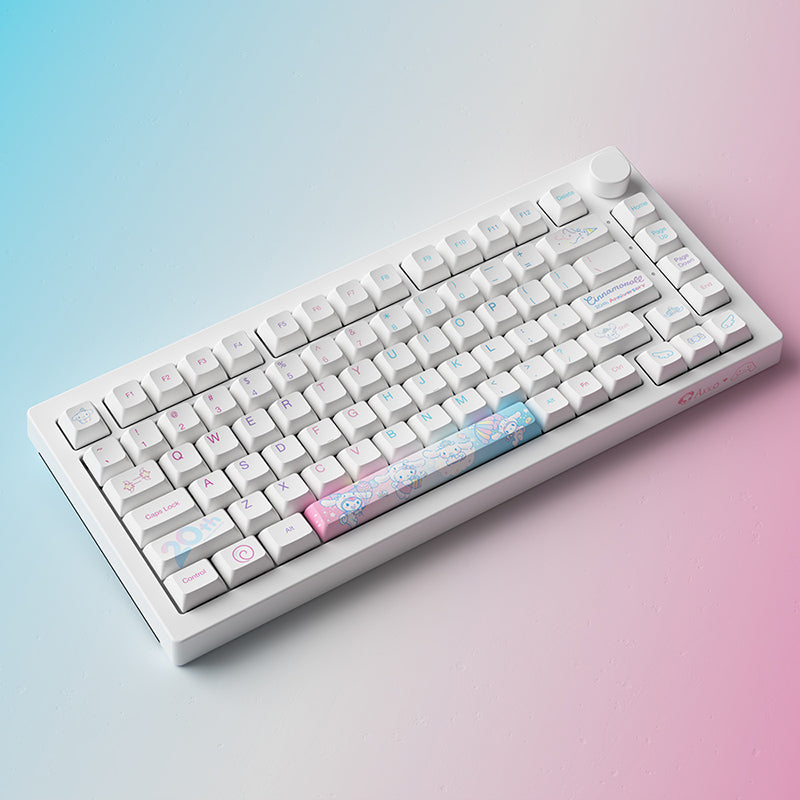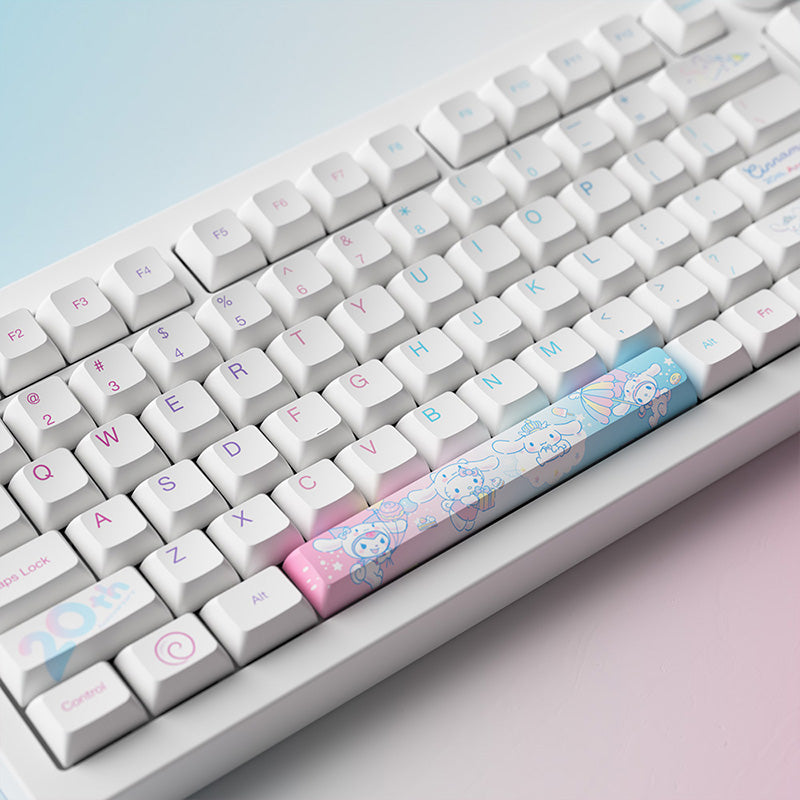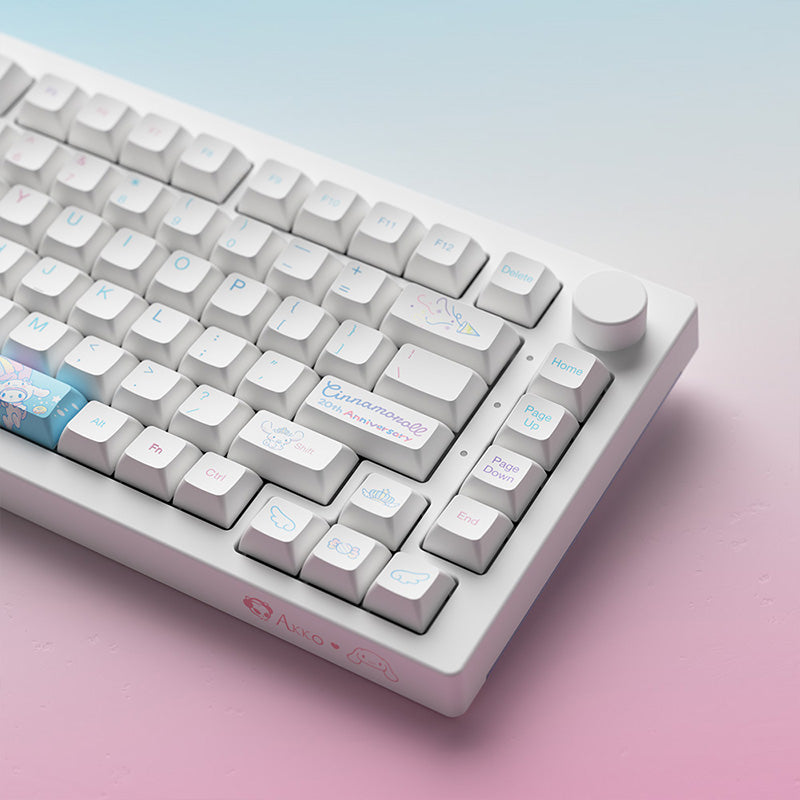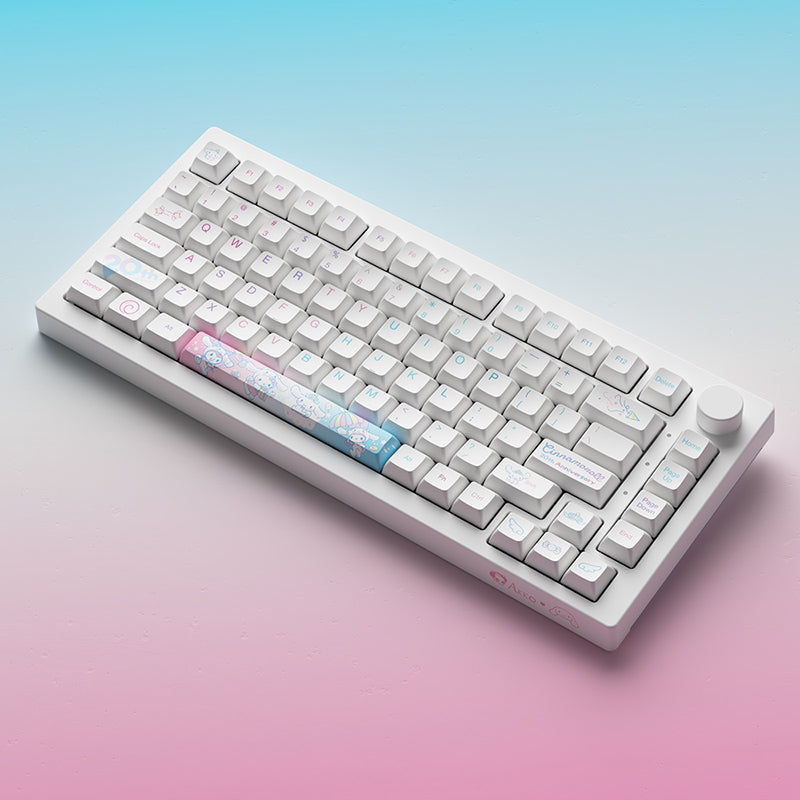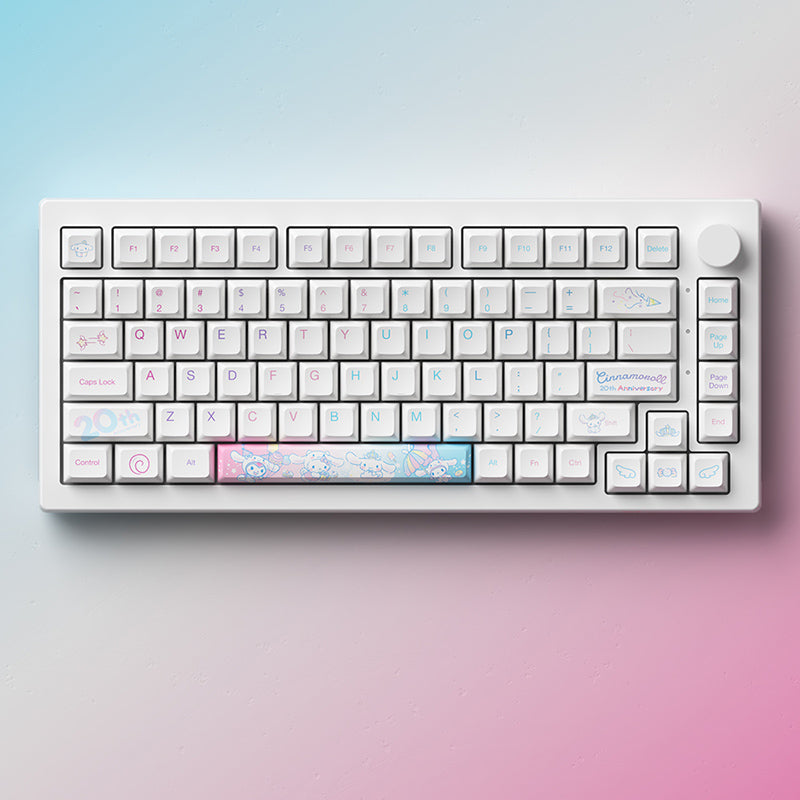 Akko Cinnamoroll 20th Anniversary 5075B Plus Wireless Mechanical Keyboard
Switch Type:
CS Black Linear
Gasket Mount
A gasket mount keyboard is a type of mechanical keyboard that uses a gasket material, such as silicone or neoprene, to create a "floating" mount for the switches. The gasket is placed between the plate and the PCB, which allows for a more flexible and cushioned typing experience. This design allows for more flex and cushioning, which can result in a softer typing experience.

Double Shot Plate Mount Stabilizer
The stabilizer comes with POM housing and POM+TPU stem to minimize rattle and pings. They are Akko proprietary and meant to provide better box experiences. The keyboard also supports screw-in stabilizers.

Multi-Modes
5075B comes with a Beken Plus chip with a tri-modes solution (2.4G/Bluetooth/Type-C). The solution is a convenient and versatile option for users who use multiple devices and want a keyboard that can easily switch between different modes of connectivity The ability to connect using 2.4GHz wireless, Bluetooth, or Type-C makes these keyboards compatible with a wide range of devices, while the portability and battery life benefits make them a great choice for people who are frequently on-the-go.

PBT Dye-Sub Keycaps
Made through a dye-sub process with durable PBT materials legends will not fade easily.
General

Brand: Akko


Type: Mechanical Keyboard


Model: 5075B (20th Anniversary)

Specification

Layout: 75%


Structure: Gasket Mount 

Interface: 2.4GHz wireless / Type-C

Keycaps: PBT Double Shot ASA Profile

SMD LED RGB Backlit;


Battery Capacity: 3000mAh

IXPE Switch Pad;


Silicone Plate Foam;


Polycarbonate Plate;


Silicone molded case (for filling up) + separate case foam
5-pin gaming hot-swappable socket;


Extra 4 novelty keys;


Software: Akko Cloud

Product Weight: 1.5kg


Package Weight: 1.5kg


Product Size(L x W x H): 335*146*42mm

Switch Type

Akko Black Switches
Type: Linear
Total Travel: 3.3mm
Work Travel: 2.00 ± 0.5mm
Work Force: 55 ± 5gf
Min Trigger Force: 45gf Min
End Force: 65gf Max

Package Contents

1 x 5075B Keyboard


1 x USB-C Cable


1 x Keycap Puller


1 x Switch Puller


1 x User Manual
Excellent keyboard
Excellent keyboard as described. Good sound, have some envious co-workers! Arrived within given timeframe but I did have to chase for a dispatch notification as one wasn't emailed. What geek replied quickly with a tracking number no problems. Would use company again.
Good but one huge issue
Sounds great, feels freak, everything is good quality, the issue I have is the spacebar doesn't stay on the stand when pushed at moderate force on the sides, one end of it will always ping up and it makes it nearly impossible to play games
Hello, this situation is caused by a problem with your satellite axis and the space button is not installed properly. You can try changing the satellite axis and reinstalling the keycap.