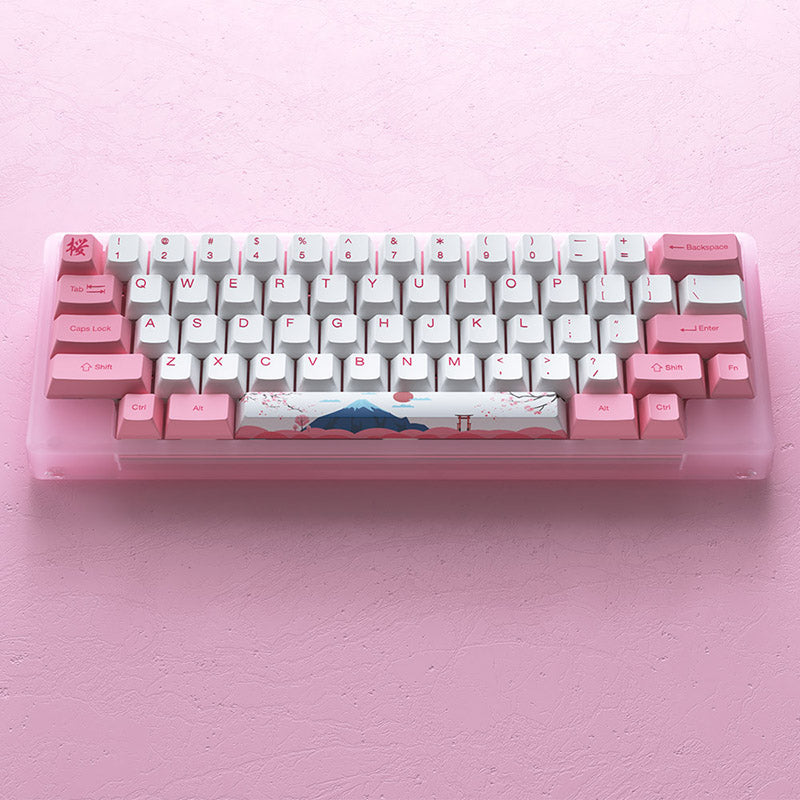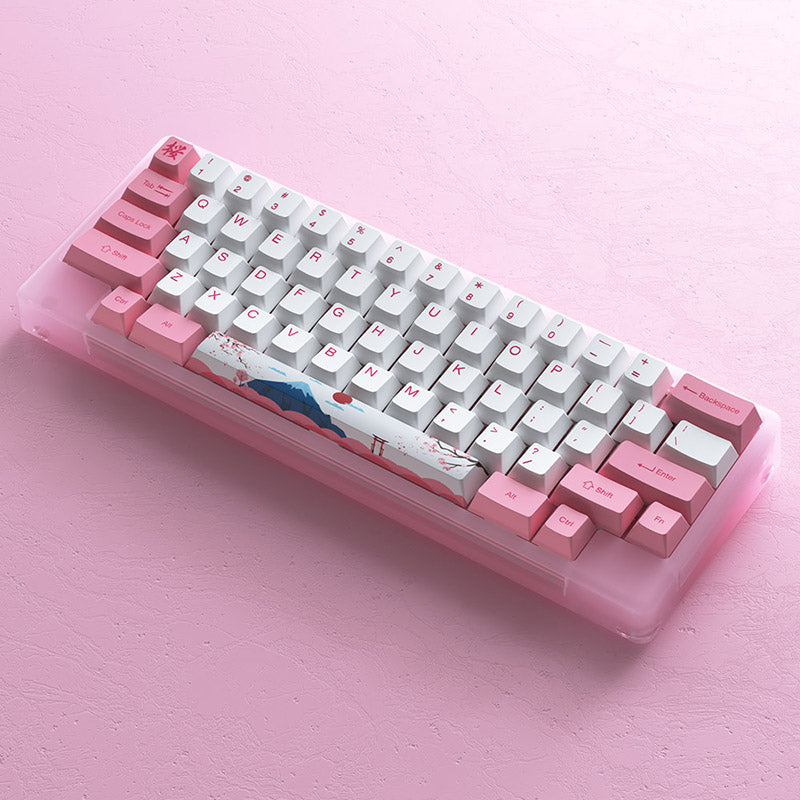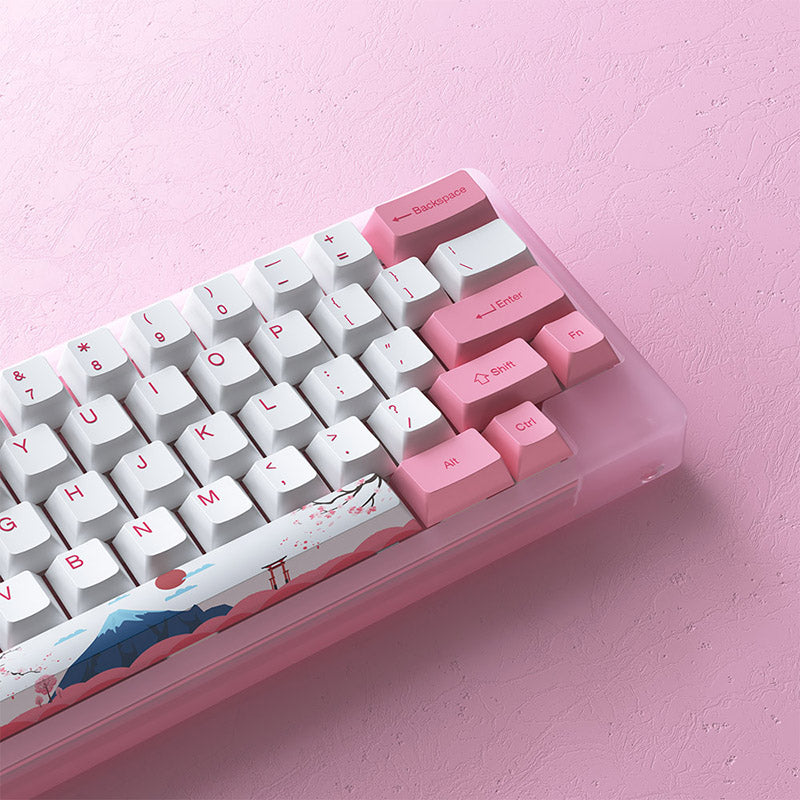 Akko ACR59 World Tour Tokyo Mechanical Keyboard
A New Style of 60% Layout Keyboard
Being a 60% layout compact mechanical keyboard, the Akko ACR pro59 houses 59 keys to be more compact for typing and coding. The layout is inspired by the classic HHKB layout but remains the CTRL key on the bottom row. It is also a portable compact mechanical keyboard even for a trip. With the hot-swappable feature, 3/5 pin north-facing switches can be changed freely on this keyboard.

Integrated CNC Acrylic Case
This model comes with a translucent case made with high-quality acrylic material. You can even check the components inside the keyboard. Moreover, with the CNC technique, the case is integrated. It shows a more stable feature and decreases the hollow sound of the keyboard.

SMD RGB Equipped & Extra Double-Shot PBT Keycaps Set Included
With the acrylic case, RGB backlights can be a good presence for the keyboard. Lights are shining through the case but are not too dazzling since the case is with a well-frosting texture. An extra set of double-shot PBT keycaps is included as a gift. Now you have more choices of making your own tone of the keyboard in other layouts such as 60%, 65%, 75%, TKL, 1800, 96%, and full-size.

Newly Released Custom AKKO CS Jelly Pink Switch
More than being hot-swappable, ACR pro59 adopts the progressive Akko custom CS jelly pink switches. Akko CS series is proven to be long-lasting, stable, and functional by the community. Available in a few different types of customized switches.

Various Themes with a Coiled Type C Cable
Continuing to be a brand renowned for its extraordinary management of colors, Akko ACR pro59 continues to push basic white and pink to the market. The milky white base is matched with a black-on-white keycap set with hiragana legends, while the pink case is with a keycap set in the popular World Tour theme. According to the color scheme, the keyboard is also equipped with a coiled cable with a similar color. Get your desk to be decorated with an eye-catching color!
General

Brand: Akko


Type: Mechanical Keyboard


Model: ACR pro59

Specification

Layout: 60% / 59Keys


Connection: Wired USB-C


Backlit: RGB


Material: Acrylic CNC


Keycap Material: PBT


Keycap Profile: Cherry

Akko CS Jelly Pink Switch
Type: Linear
Actuation Force: 45±5gf
Pre-Travel: 1.9±0.3mm
Total Travel: 4.0±0.3mm

Interface: USB Type C

Weight & Size

Product Weight: 1.07kg


Package Weight: 1.07kg


Product Size(L x W x H): 40.4 x 24 x 5.4cm


Package Contents

1 x ACR pro59 Keyboard


1 x Coiled Cable


1 x User Manual