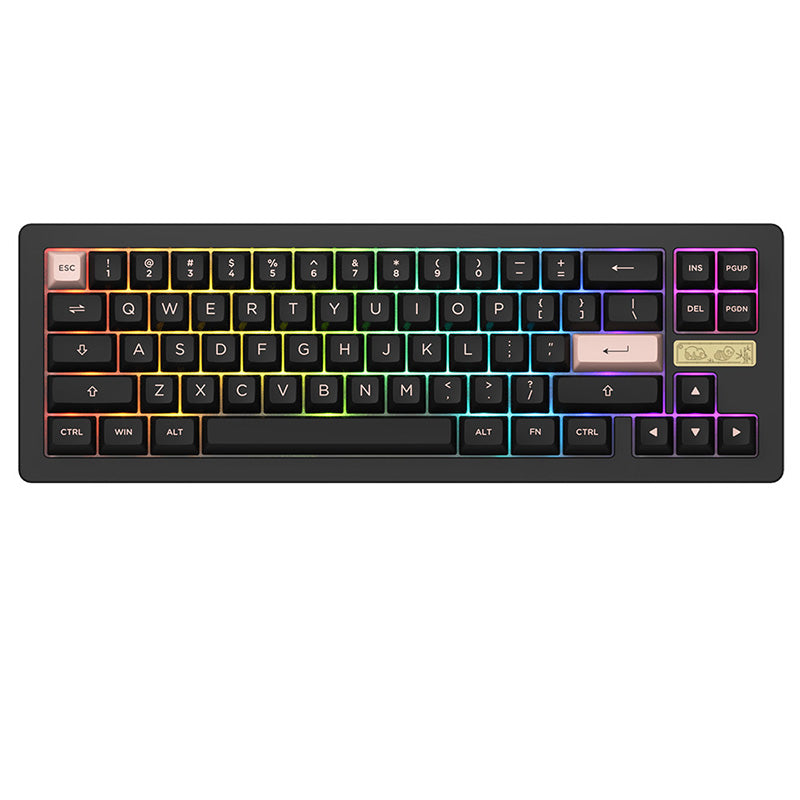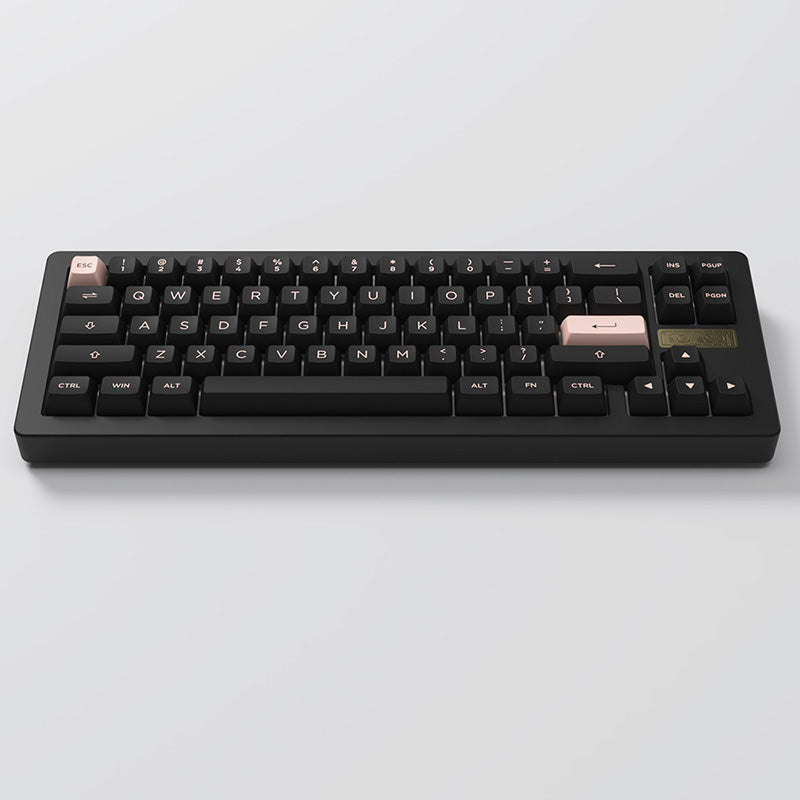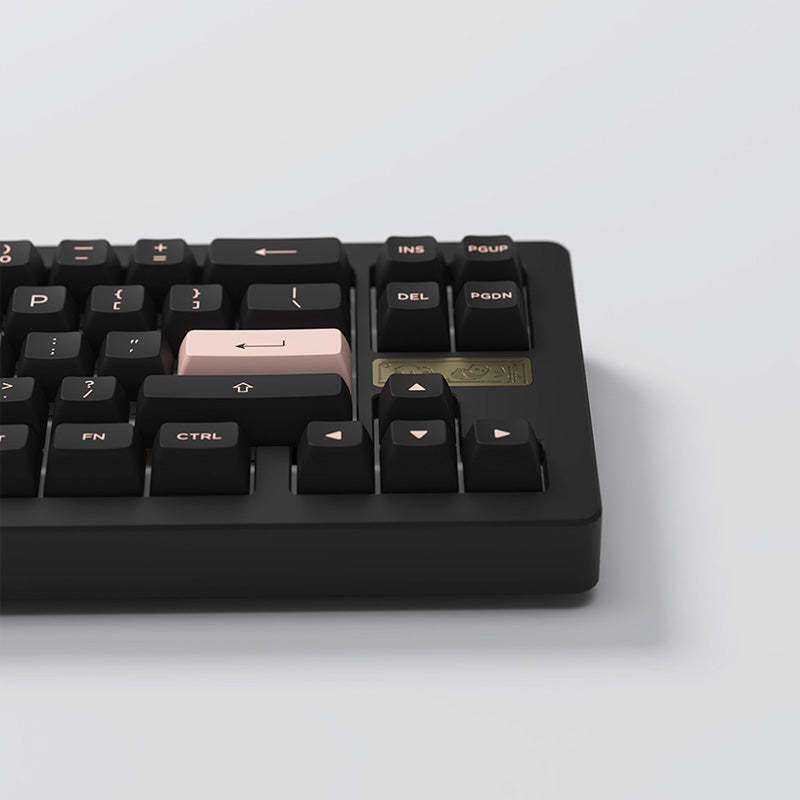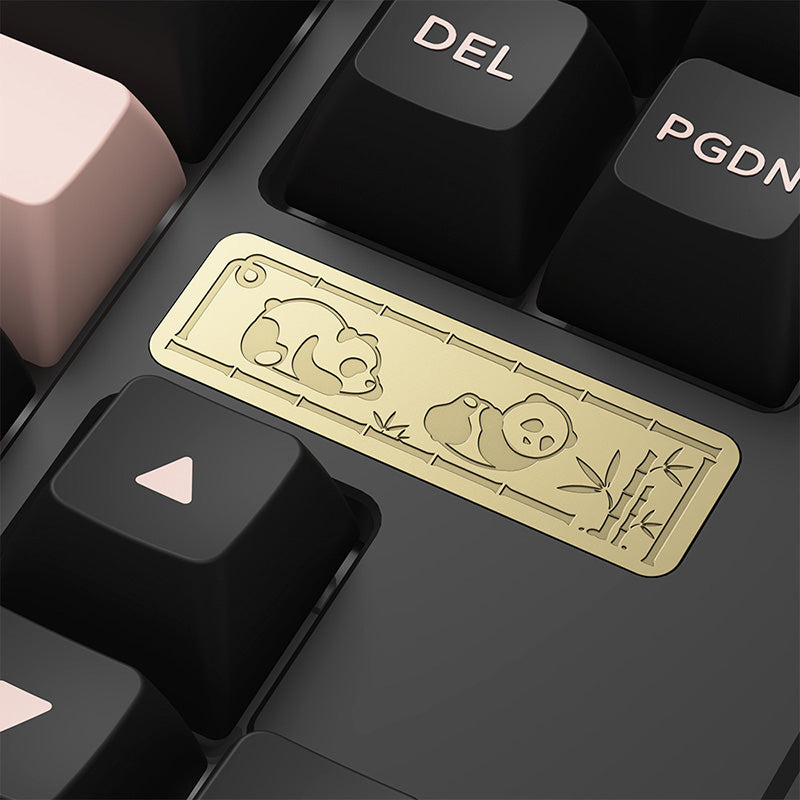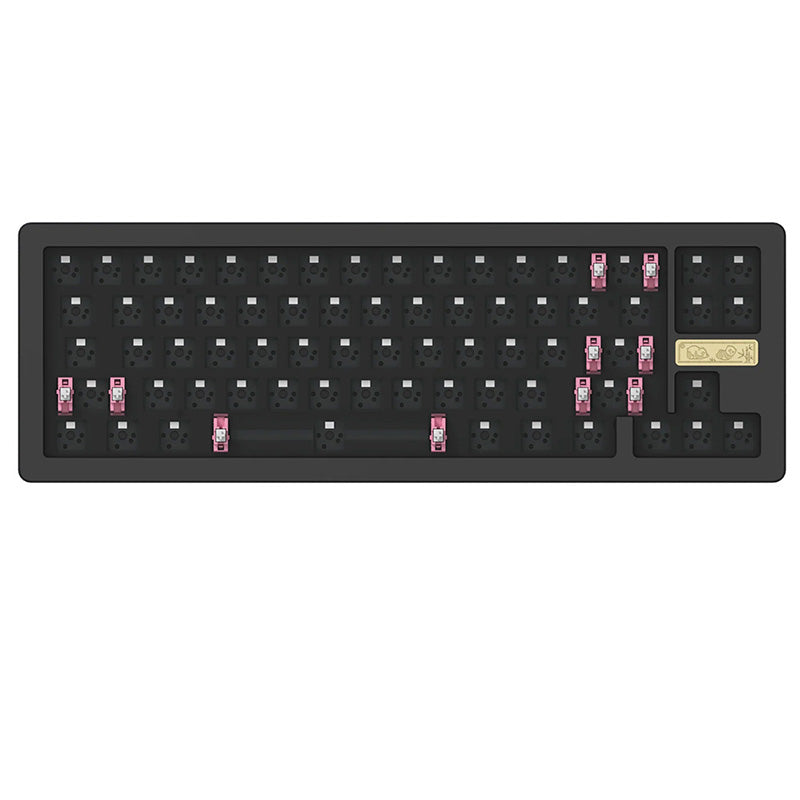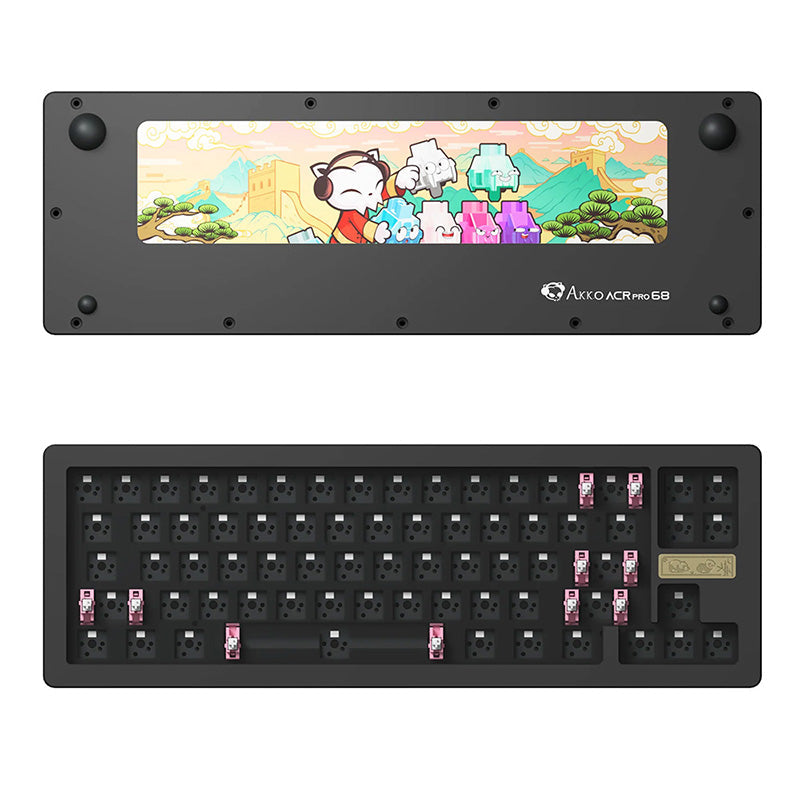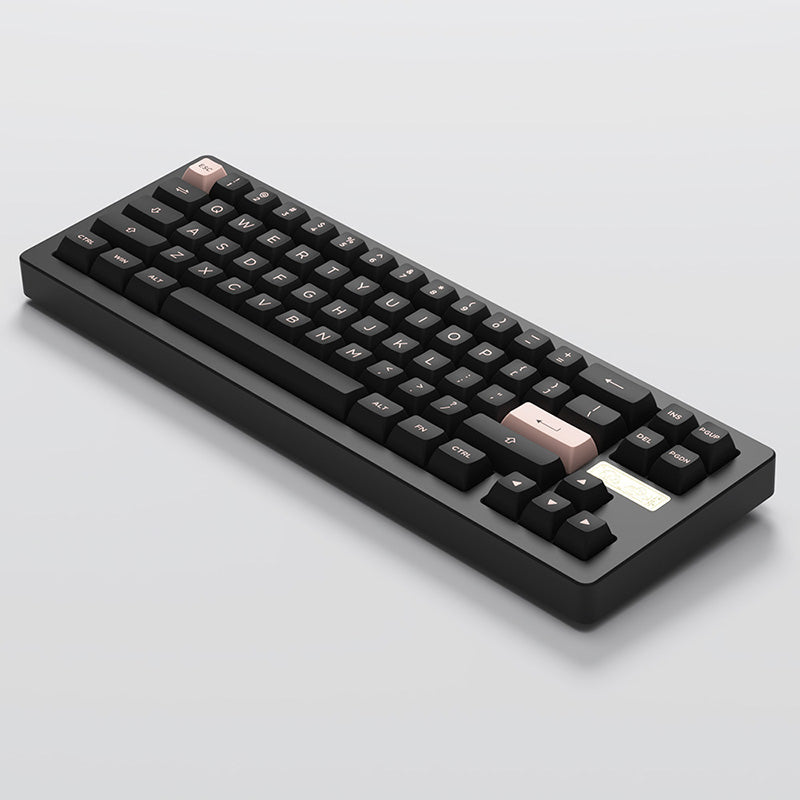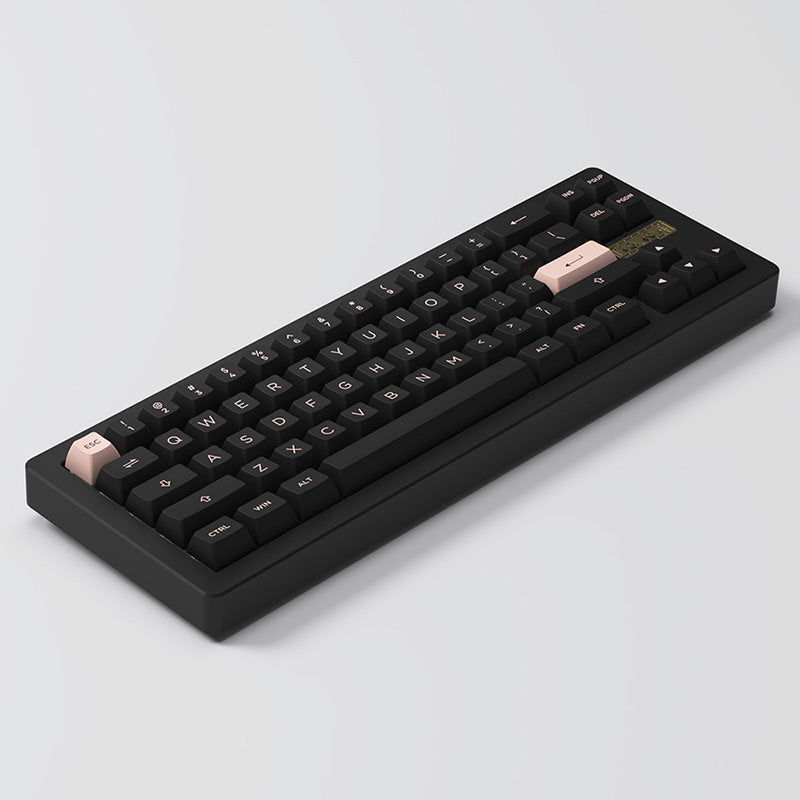 Akko ACR PRO68 Mechanical Keyboard
Gasket-Mounted 65% Mechanical Keyboard
Akko ACR PRO series features an improved gasket-mounted structure compared with the previous version. Gasket mounting is a type of keyboard mounting, where no screw holes are drilled into the switch plate which usually has a cleaner sound profile because the gaskets cushion the shock of each keypress. The Pro series adopts a silicone Gasket to provide a softer typing experience, which helps avoid hand fatigue for those who type for long periods. It is ideal for those who demand accuracy, speed, reliability, and endurance for long-time gaming sessions.

Aluminum and PC Plate Included
Akko ACR PRO Series is designed with an Aluminum plate while an extra PC plate is included. Different types of plates are offered if you prefer a different experience. Both plates are fairly simple in that they provide high durability, rigidity, and a solid feel.

Silicone Pad, EVA & Poron Sound Absorption Foam
Akko ACR PRO Series has been upgraded in every aspect. Despite the gasket mount structure to maintain the structural integrity, we also included a silicone pad, plus a Poron plate foam between the PCB and the plate to provide secure mounting and dampen noise both from keystroke es. An EVA case foam is added to maximum decrease hollow sound.

Firm CNC-machined Acrylic Case&ASA BOW Keycaps
Built with a CNC-machined acrylic body that has a polished and sandblasted finish, the ACR Pro keyboard delivers solid and elegant craftsmanship. For a better typing experience, ACR PRO Series adopts PBT keycaps to provide a textured feeling and durability. Our premium PBT keycaps are made through dye sublimation, meaning the legends do not fade over time. Unique ASA profiles for ergonomic and comfortable long-time use. These keycaps are also resistant to dust and abrasion.

Pre-lubed Stabilizer&Hotswap Akko Crystal Switch
The ACR PRO Series Keyboard is our latest ergonomic and mechanical input device. The keyboard includes an exclusive pre-lubed stabilizer, newly launched hot-swap Akko crystal switches and provides users with a superior typing experience. It can work with most 3pin /5pin switches, such as Cherry, Gateron, Kailh, Akko, Otemu...
General

Brand: AKKO


Type: Mechanical Keyboard


Model: ACR PRO68

Specification

Layout: 65% / 68Keys


Case Material: Acrylic CNC


Keycaps: ASA BOW Keycap Set


Plate: Aluminum (with a spare Polycarbonate plate)


Gasket: Silicone


PCB Thickness: 1.2mm


Plate Foam: Poron


Switch Pad: Silicone


Case Foam: EVA


Stabilizers: Akko Plate Mount Lubed Stabilizer (supports screw-in stabilizer as well)


Hot-Swappable: Yes


Connection: Wired USB-C

AKKO CS Crystal Switch
Type: Linear
Actuation Force : 43gf ± 5gf
Total Travel: 4.0 ± 0.5mm
Pre-Travel: 1.6 ± 0.3mm

Weight & Size

Product Weight: 1.47kg


Package Weight: 1.47kg


Product Size(L x W x H): 40.6*30*7.6cm


Package Contents

1 x ACR PRO68 Keyboard


1 x USB-C Cable


1 x Keycap Puller


1 x Switch Puller


1 x User Manual