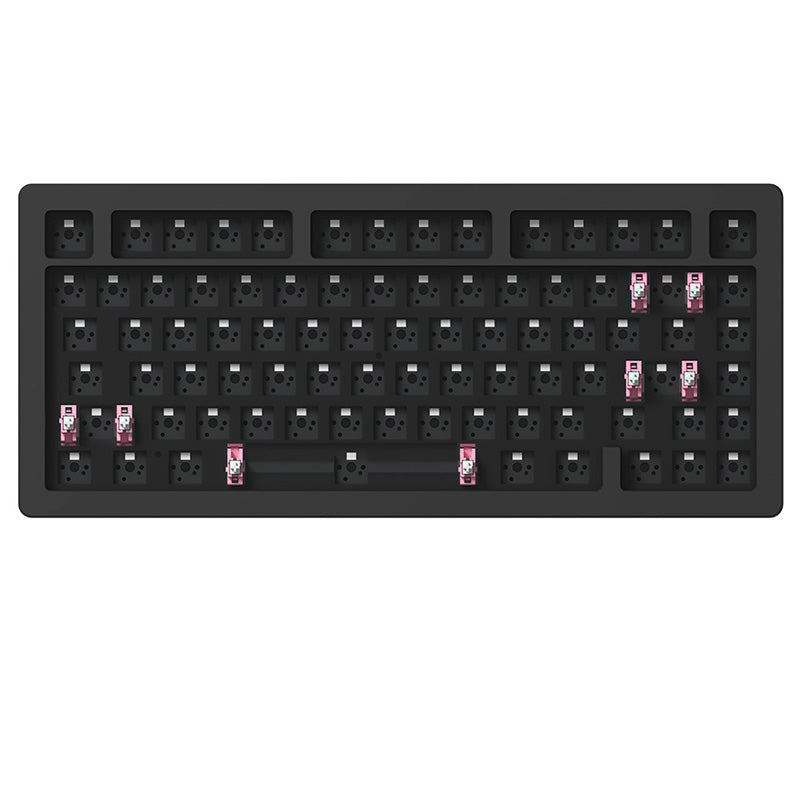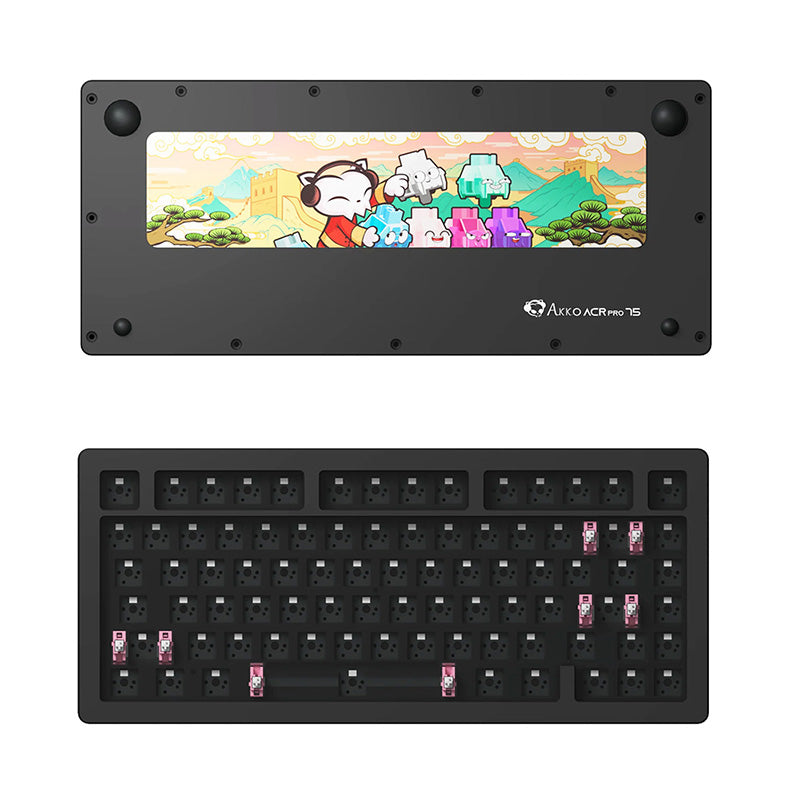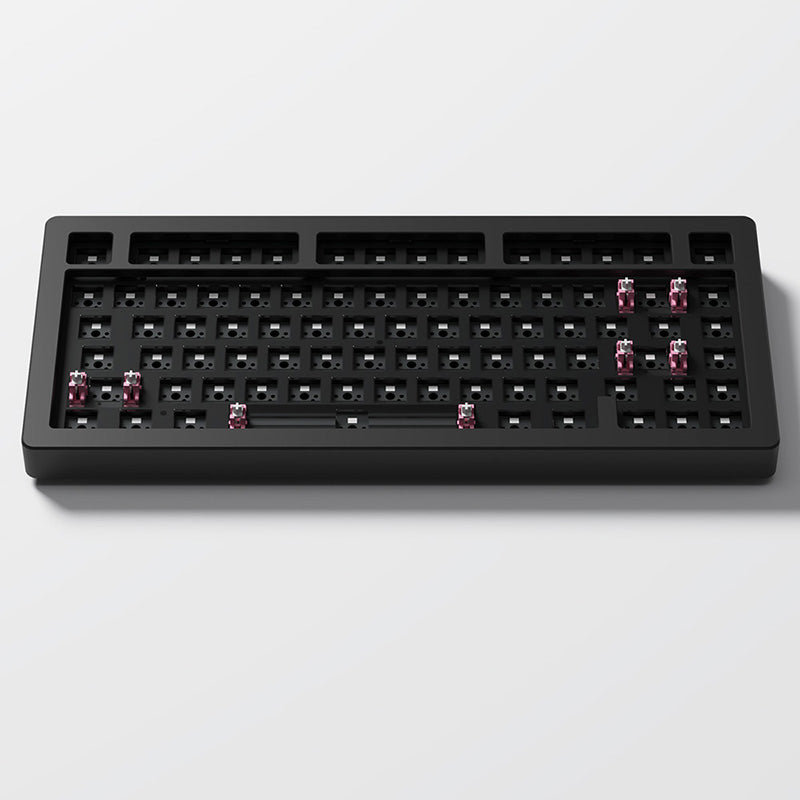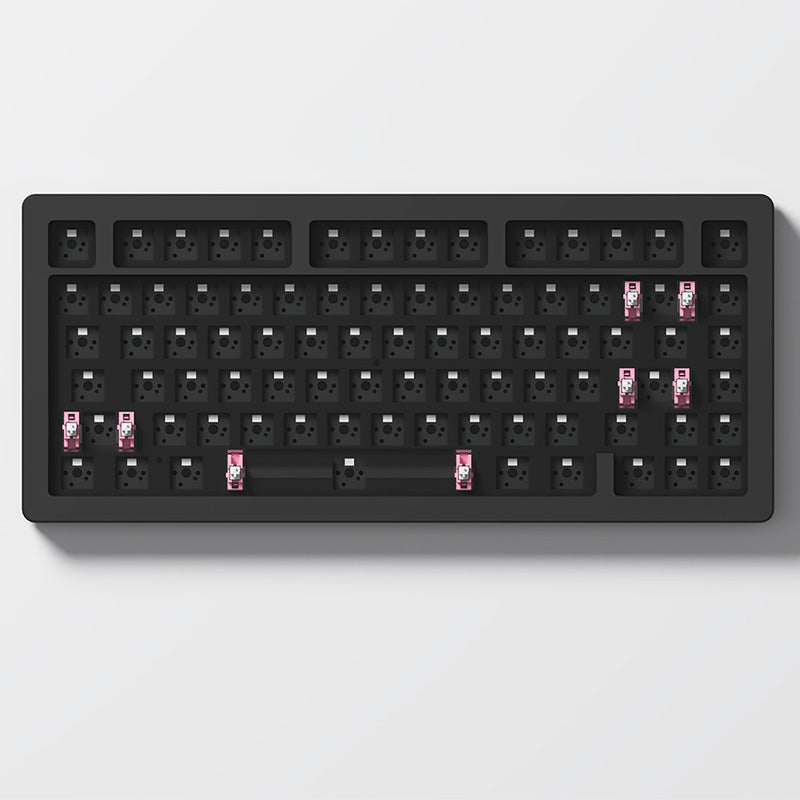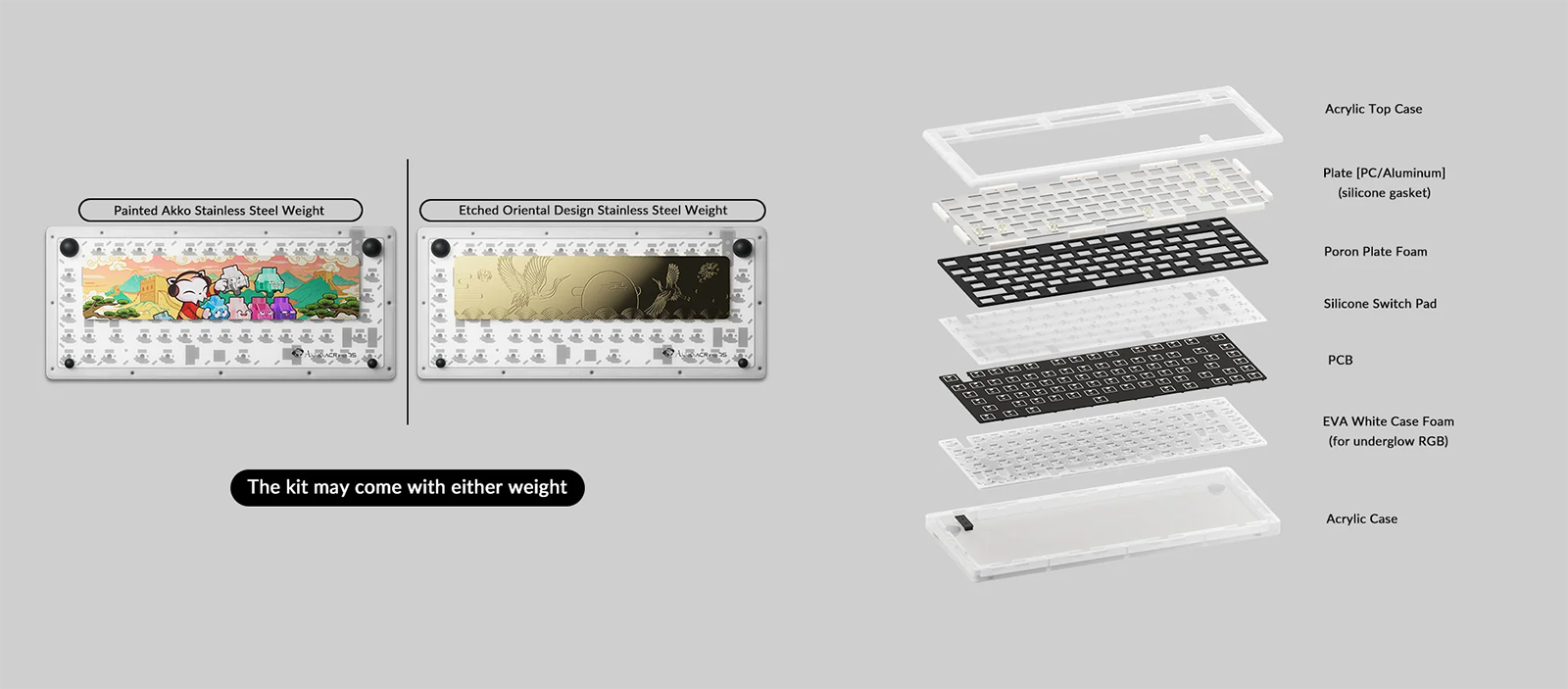 75% 81-Tasten Acrylic Gasket Mount Mechanische Tastatur DIY Kit
The AKKO ACR Pro 75 DIY kit is designed with a 75% layout to suit both the office and the gamer. This keyboard kit is equipped with hot-swap connectors that allow you to install the switches instantly without soldering. It is also compatible with all north-facing 3/5-pin mechanical switches, such as Akko switches/Cherry MX switches/Kailh switches/TTC switches and Gateron switches. Choose the elegant and robust CNC case and make your keyboard your very own!

Aluminum and PC Plate Included
ACR PRO Series is designed with an Aluminum plate while an extra PC plate is included. Different types of plates are offered if you prefer a different experience. Both plates are fairly simple in that they provide high durability, rigidity, and a solid feel.

Silicone Pad, EVA & Poron Sound Absorption Foam
ACR PRO Series has been upgraded in every aspect. Despite the gasket mount structure to maintain the structural integrity, we also included a silicone pad, plus a Poron plate foam between the PCB and the plate to provide secure mounting and dampen noise both from keystroke es. An EVA case foam is added to maximum decrease hollow sound.

Firm CNC-machined Acrylic Case
Built with a CNC-machined acrylic body that has a polished and sandblasted finish, the ACR Pro keyboard delivers solid and elegant craftsmanship.
General

Brand: Akko

Type: Mechanical Keyboard Kit


Model: ACR Pro 75

Specification

Number of keys: 75% / 81 Keys

Hot-swappable: Yes

Construction: Gasket-Mounted

Case Material: CNC acrylic


Plate: Aluminum (+ spare polycarbonate plate)


Gasket: Silicone


PCB thickness: 1.2mm


Foam of the Plate: Poron


Switch Pad: Silicone


Case foam: EVA


Stabilizers: Akko Plate Mount Lubed Stabilizer (also supports Screw-in Stabilizer)


Weight & Size

Product Weight: 0.75kg


Package Weight: 0.75kg


Product Size(L x W x H): 329*144*30mm


Package Contents

1 x ACR Pro 75 Kit


1 x USB-C Cable


1 x Keycap Puller


1 x Switch Puller


1 x User Manual