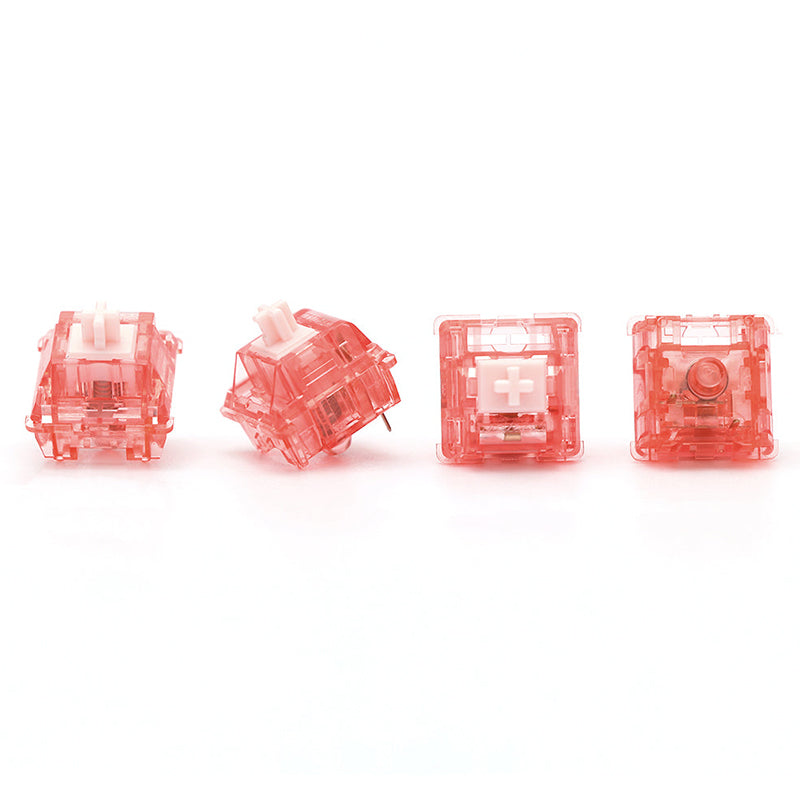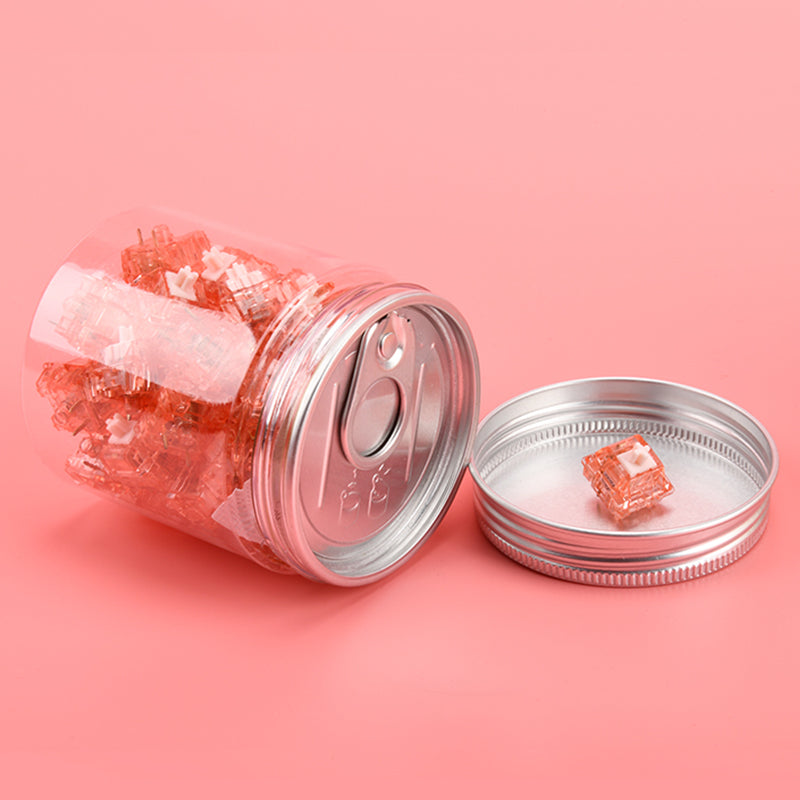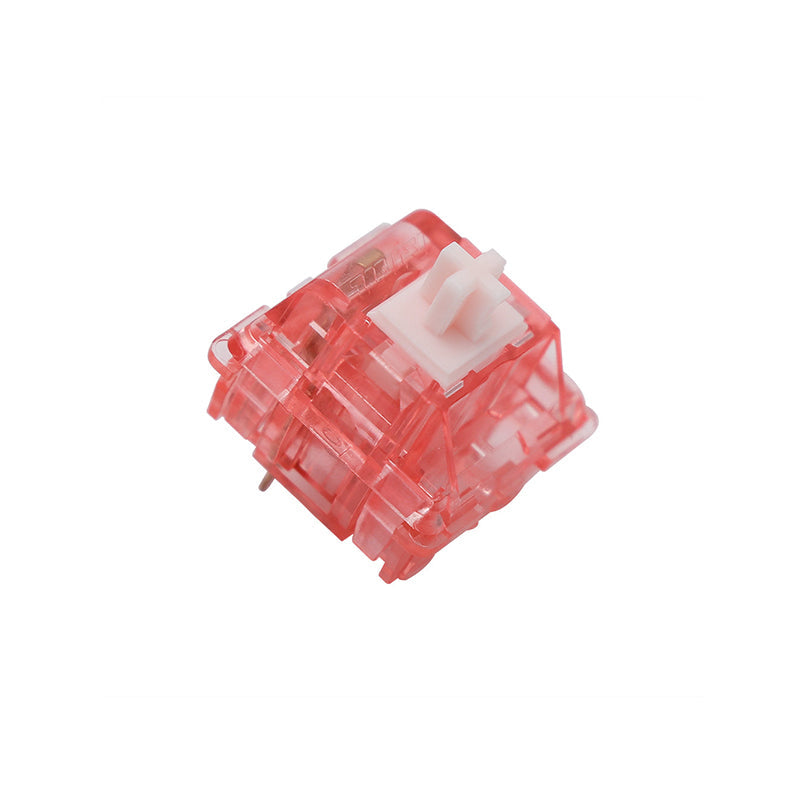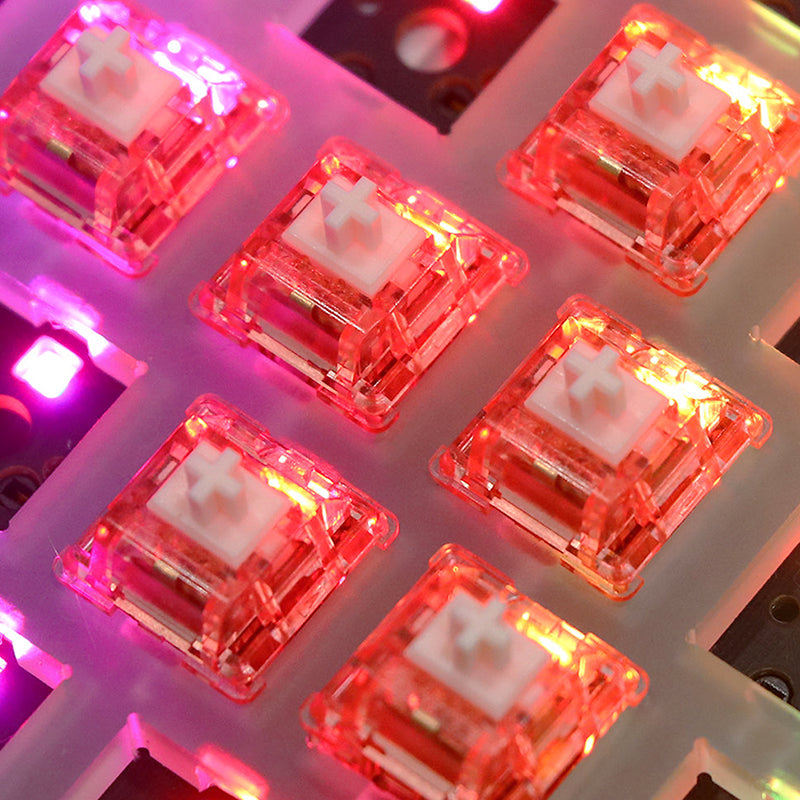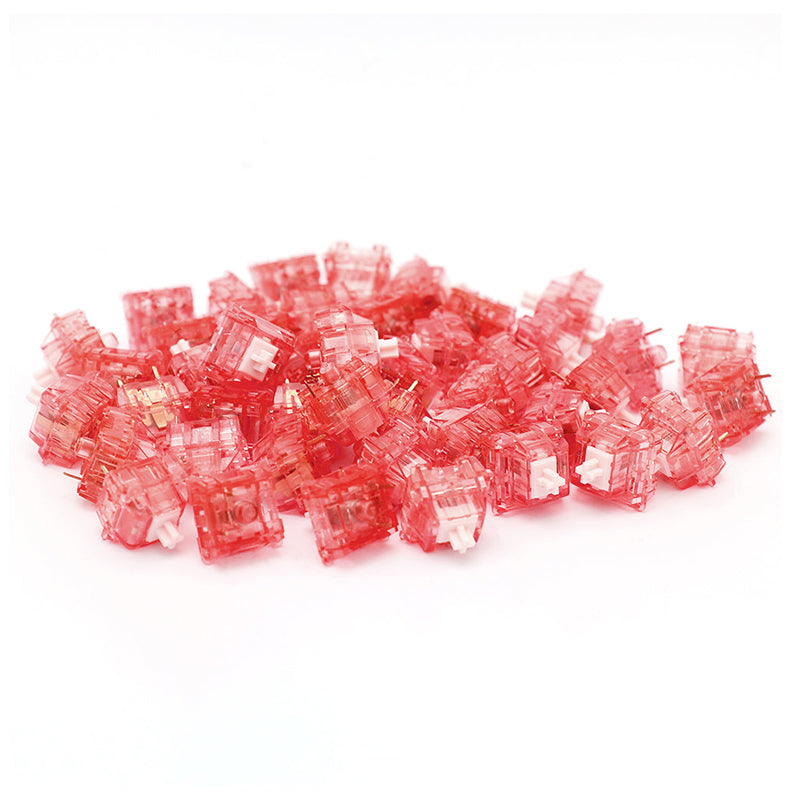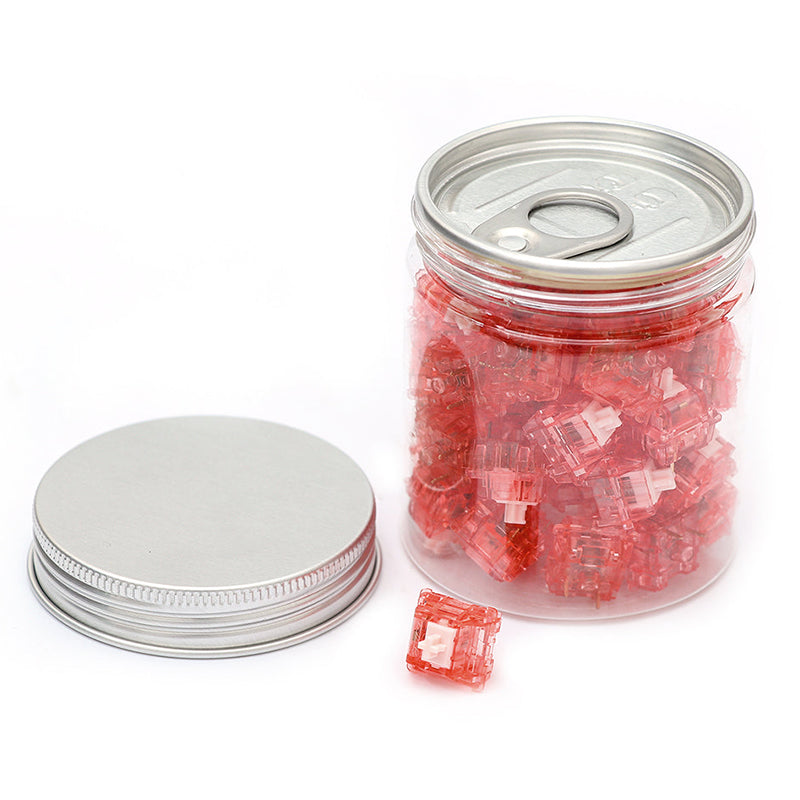 Ajazz Diced Fruit Switch Set - Peach Switch
Switch Pack:
45+1 PCS Per Pack
Fine-tuned linear and audible feedback

Original 45+1 Pieces of Ajazz Diced Peach Switch Set for Keyboard DIY

The Inspiration for Fruit Switch
Inspired by colorful tasty fruits. Pink is the main color for peach, and so does peach switch. The linear peach switch is well lubed and quite smooth. You will be able to experience a distinct typing experience with this custom switch.
Pre-lubed Switch
The Ajazz Diced Fruit switches come factory-lubed. This is especially helpful for the linear switches, as it ensures the switches are more smooth and silent.

A Can Style Storage Bottle
Coming in a can-style storage bottle. It greatly saves space and no more hassle of finding a proper box to store it.

Compatible with MX Structure Keycaps
Ajazz Diced Fruit switches are designed with a general MX structure so that they can fit most keycaps sets with (X) cross stem.

Built-in LED Slot Durable Lifespan
Equipped with a north-facing LED slot for LED modification. It is also compatible with SMD LED. This provides more fun features and options for those who are DIYers. With a lifespan of approximately 80 million times of keystrokes based on laboratory durability tests.
General

Brand: AJAZZ

Type: Linear

Pre-lubed 

Specification

Bottom Force: 50gf+/-5gf

Tactile Force: 40gf+/-5gf

Total Travel: 4.0+-0.4mm

Pre Travel: 2.0+/-0.2mm

Package Contents

45+1 pieces