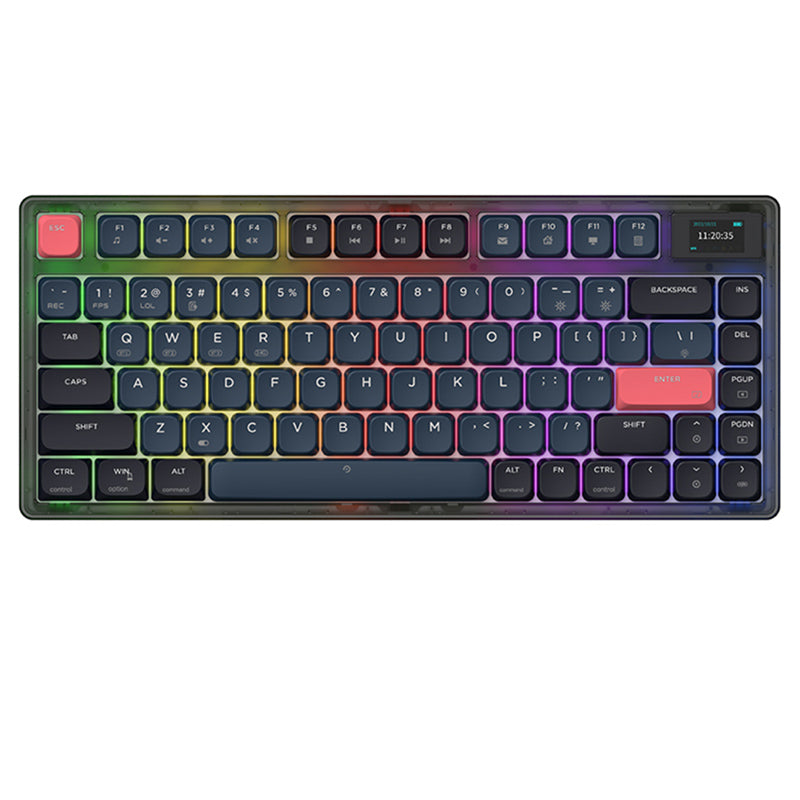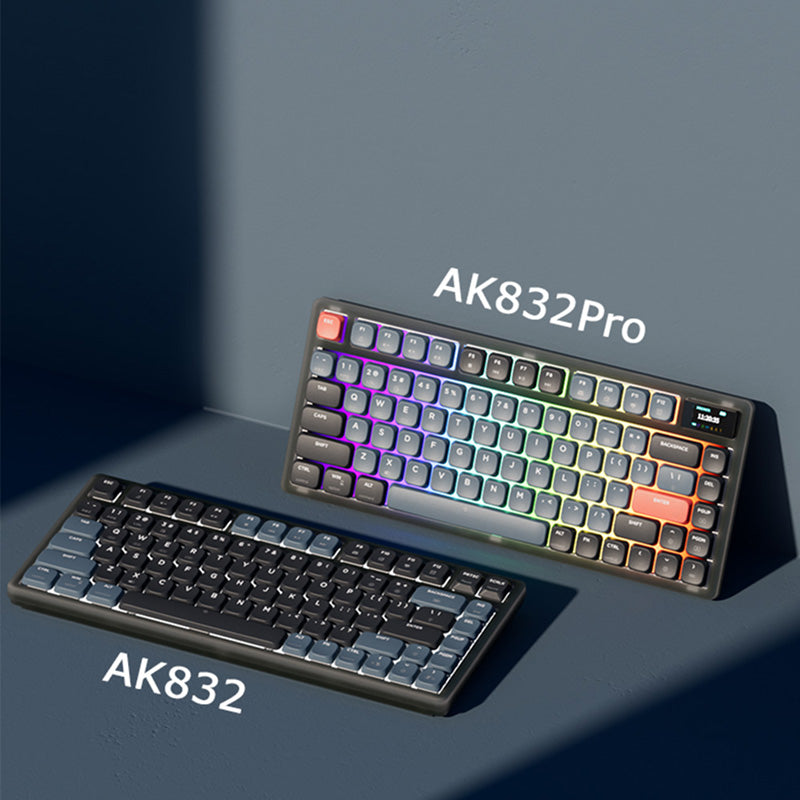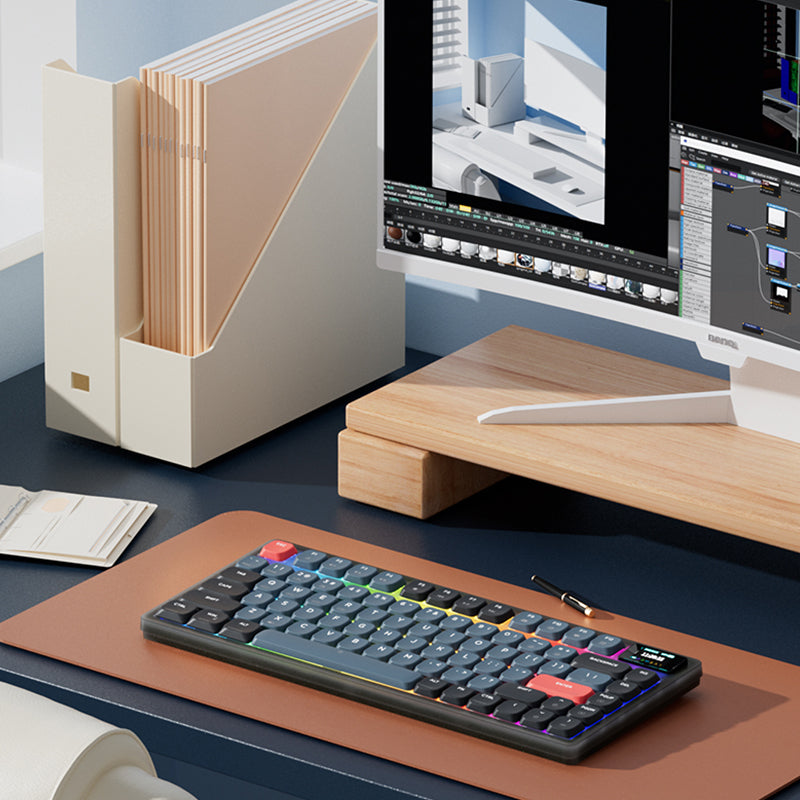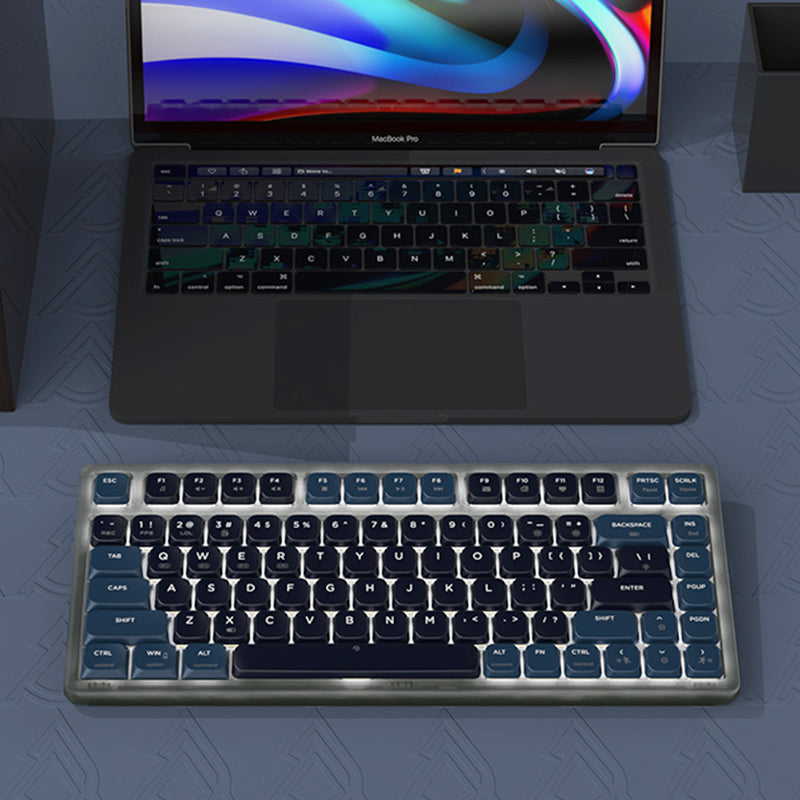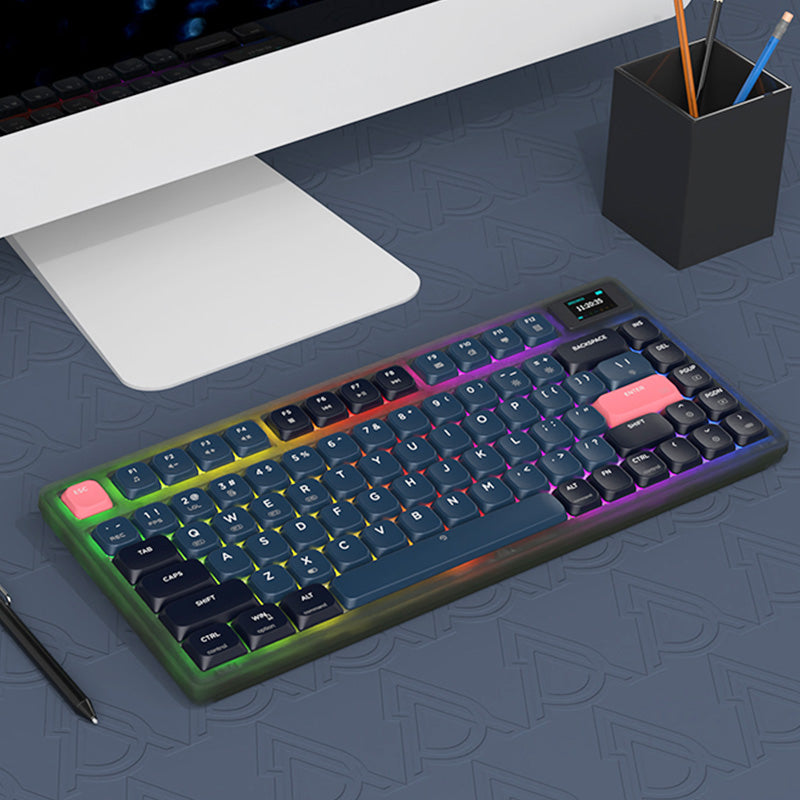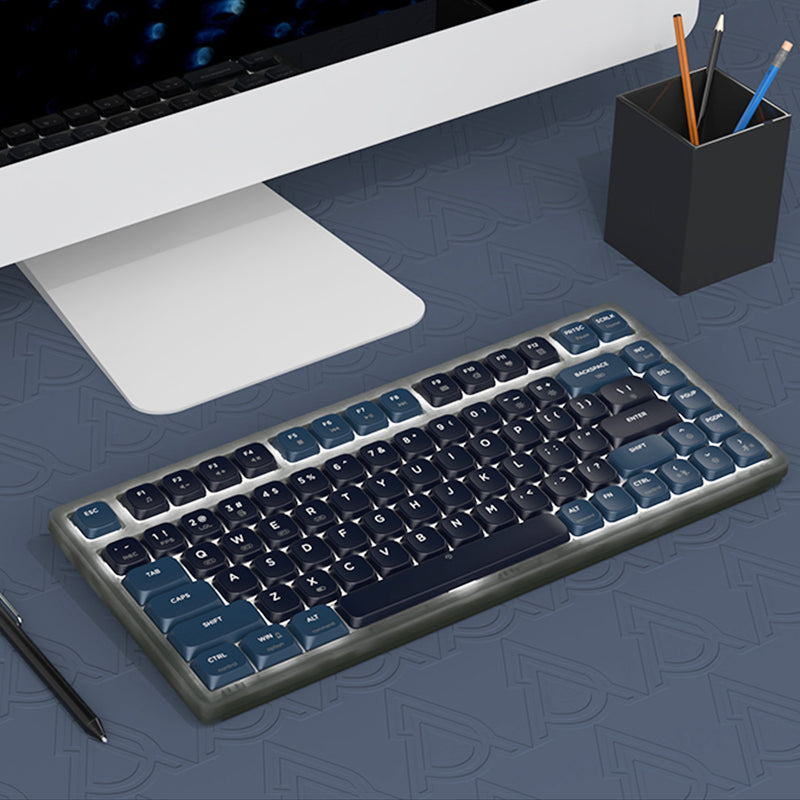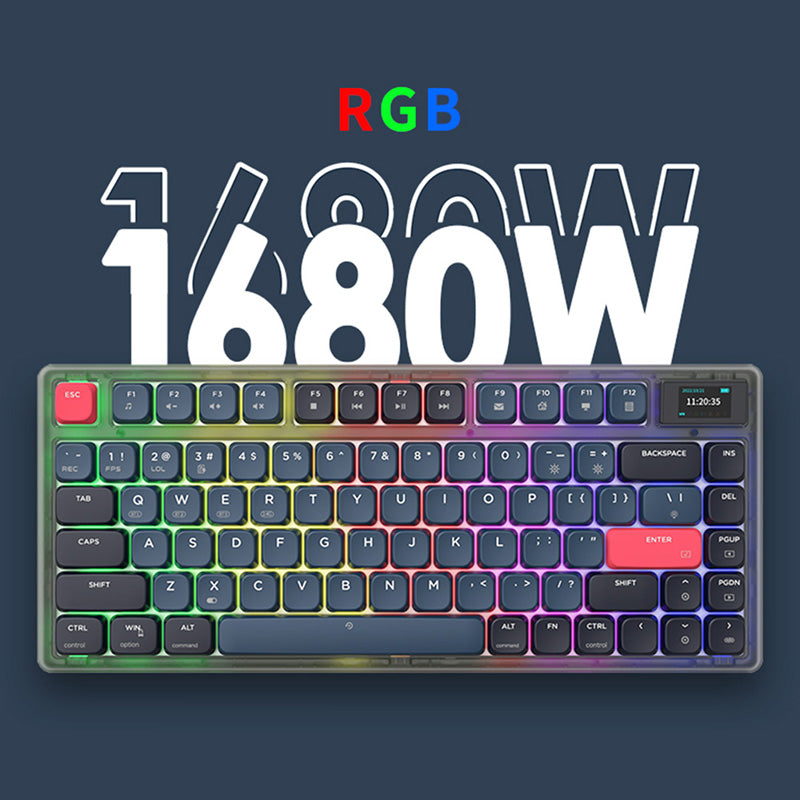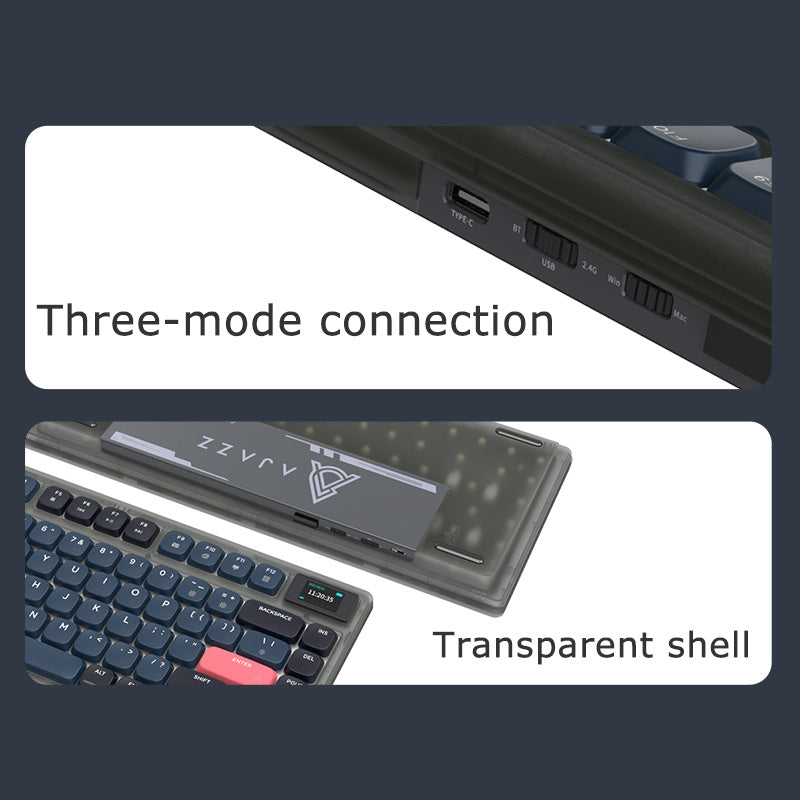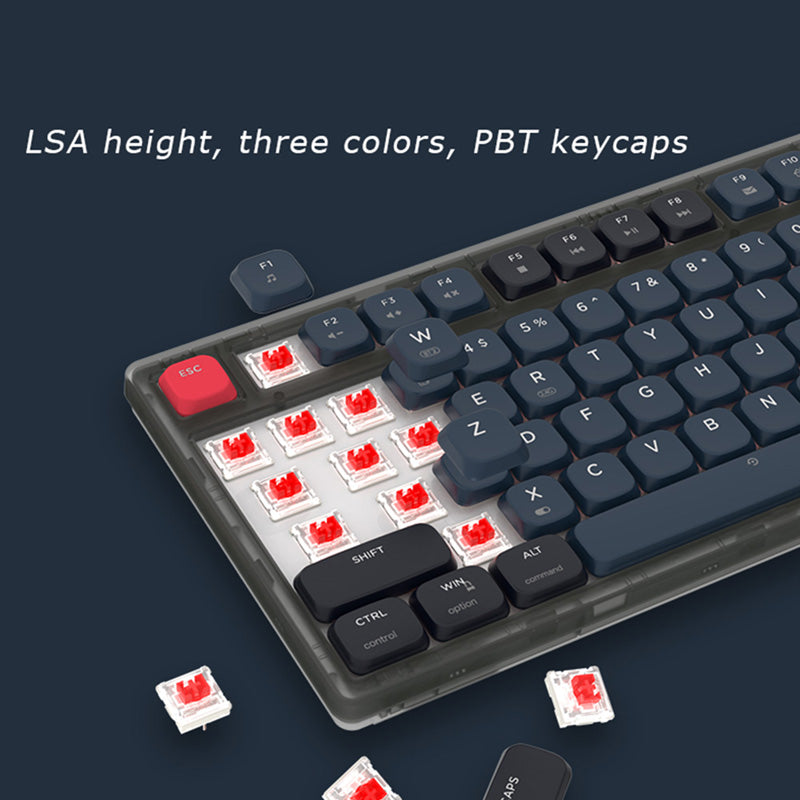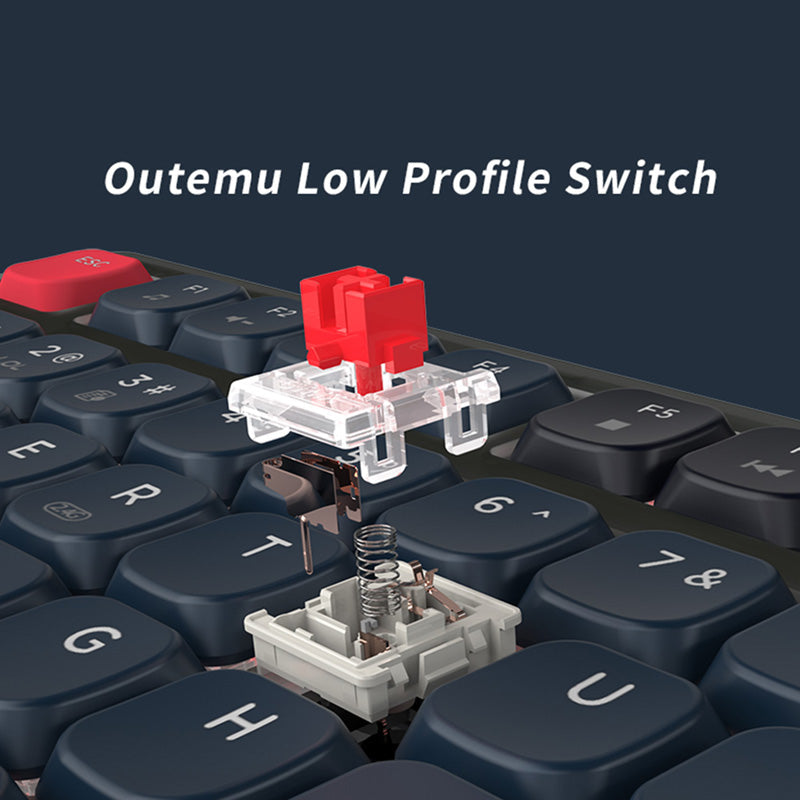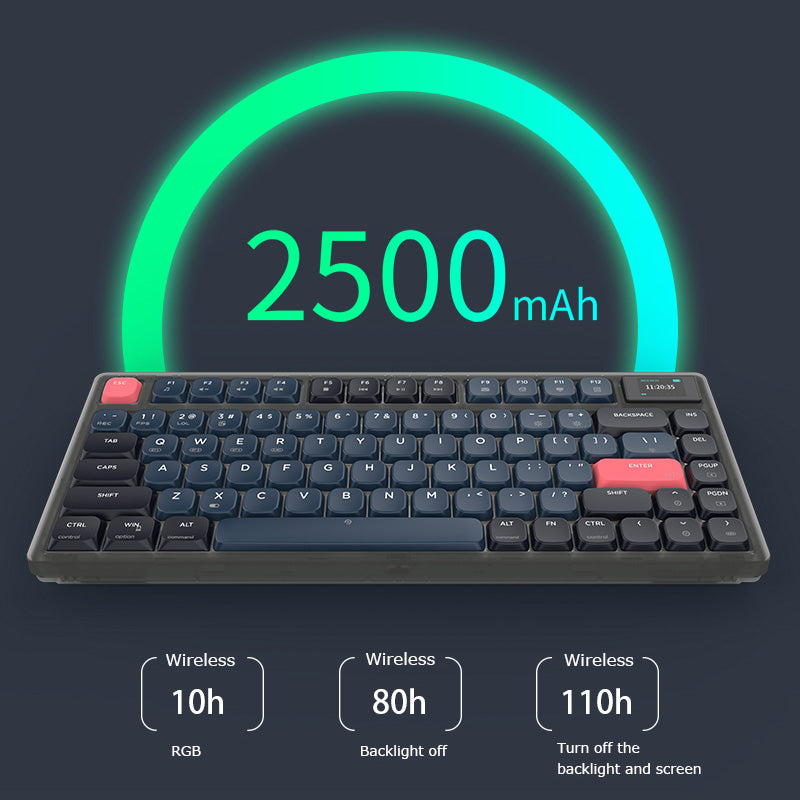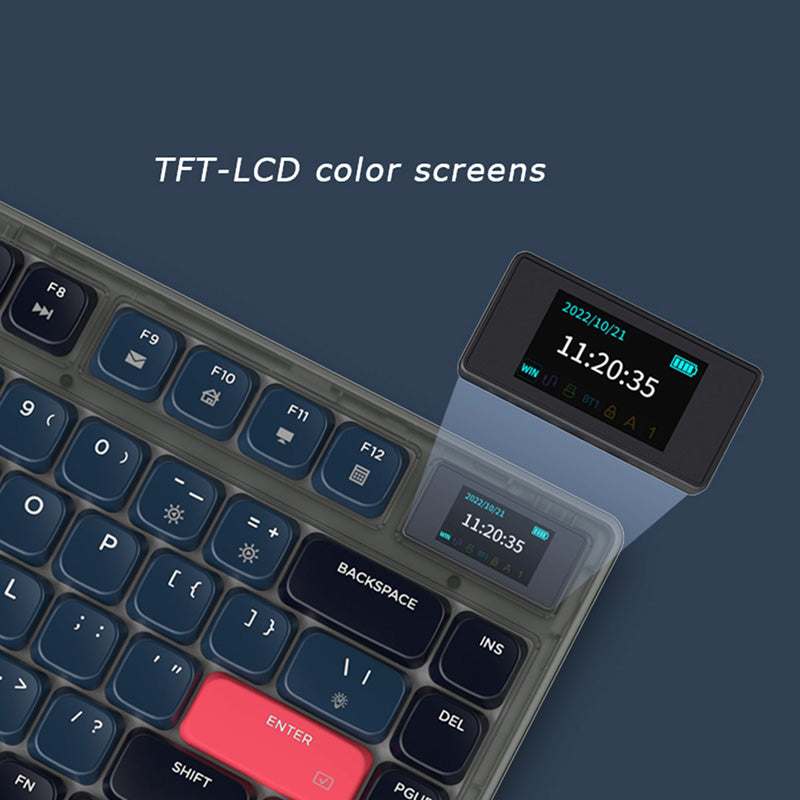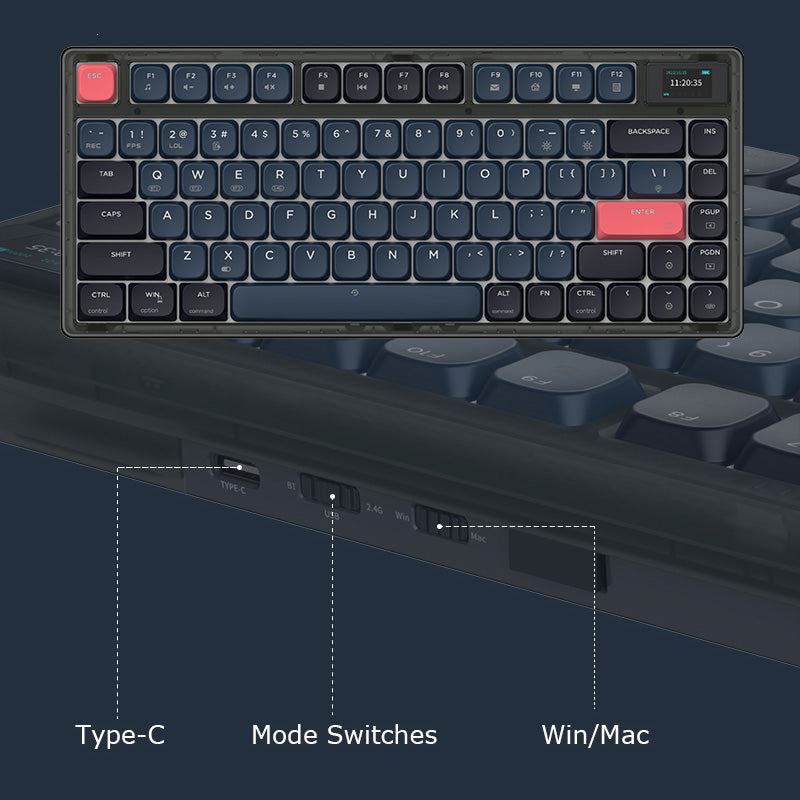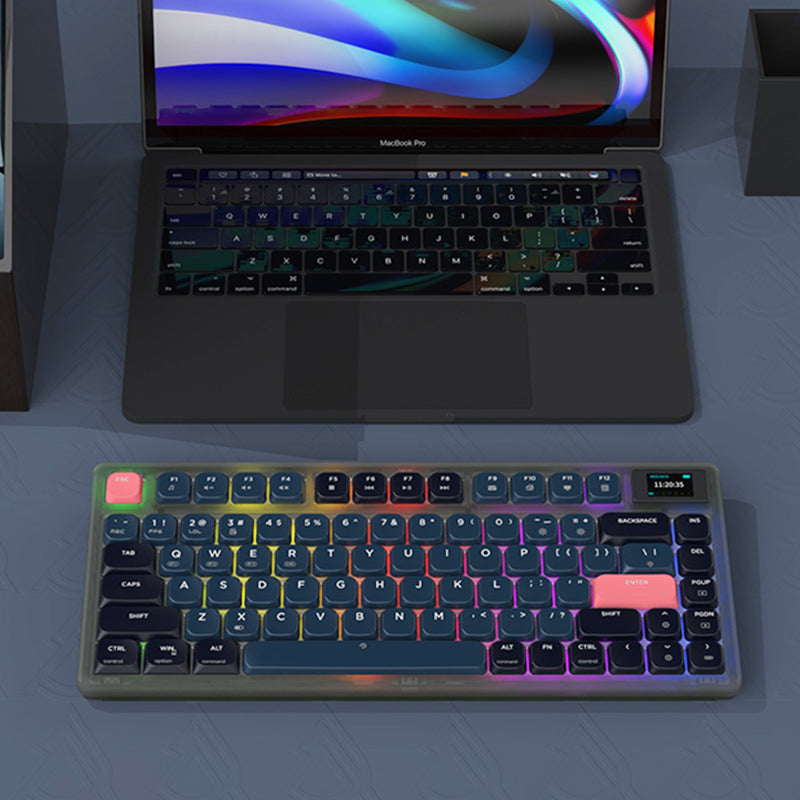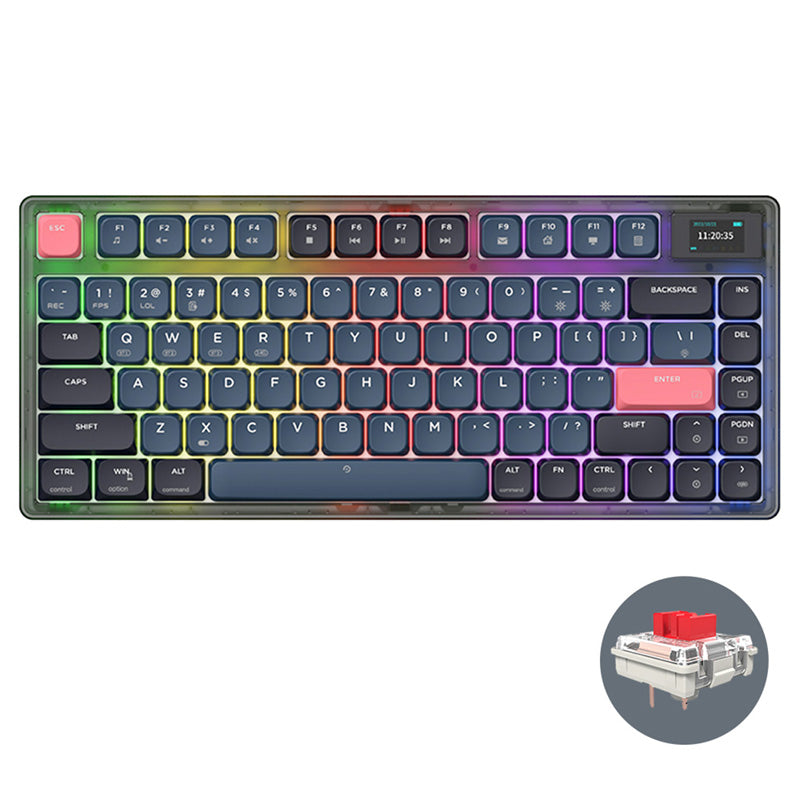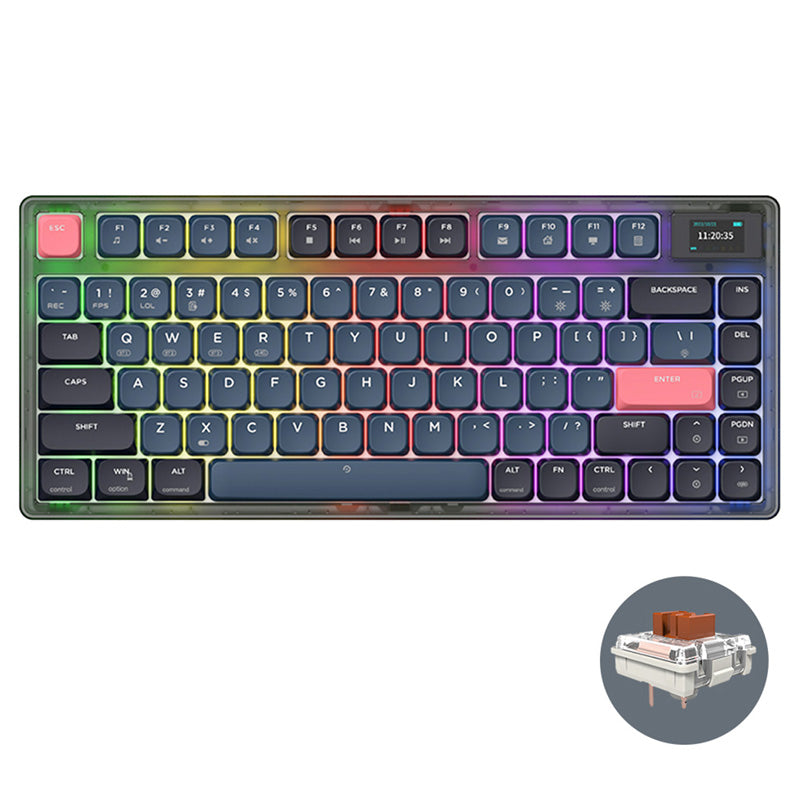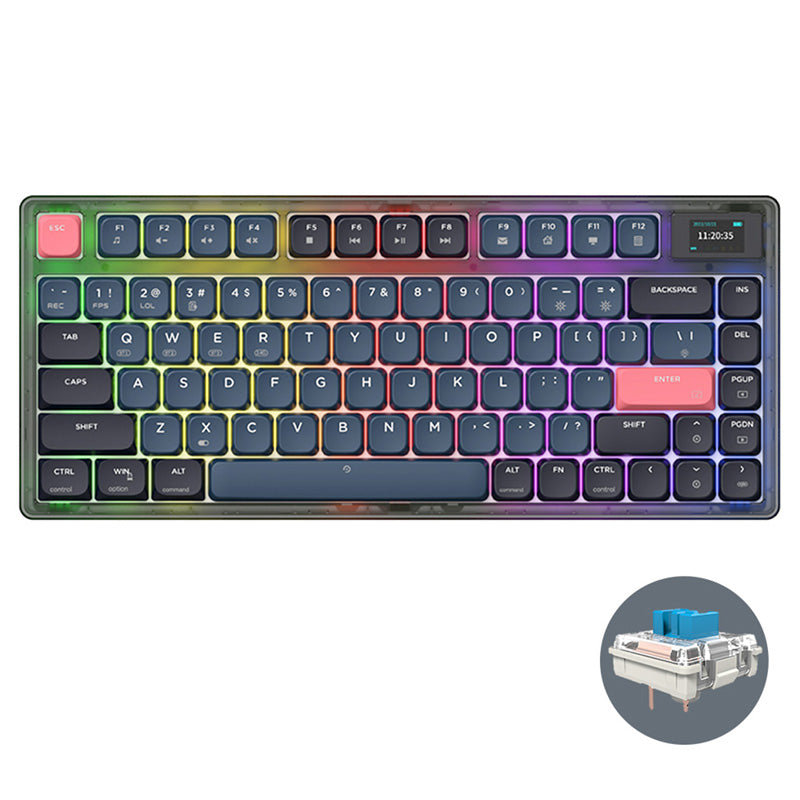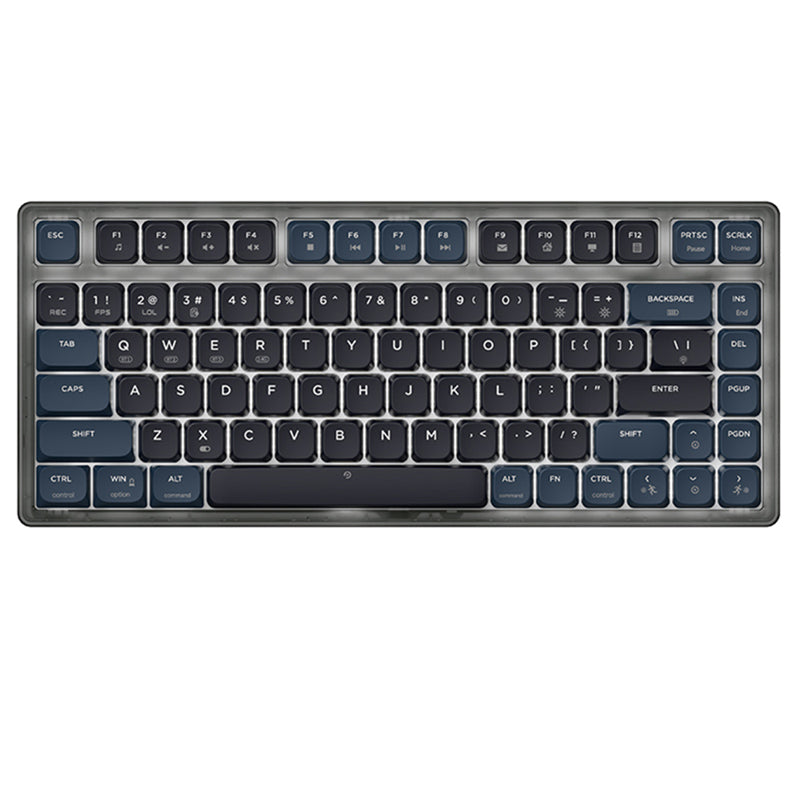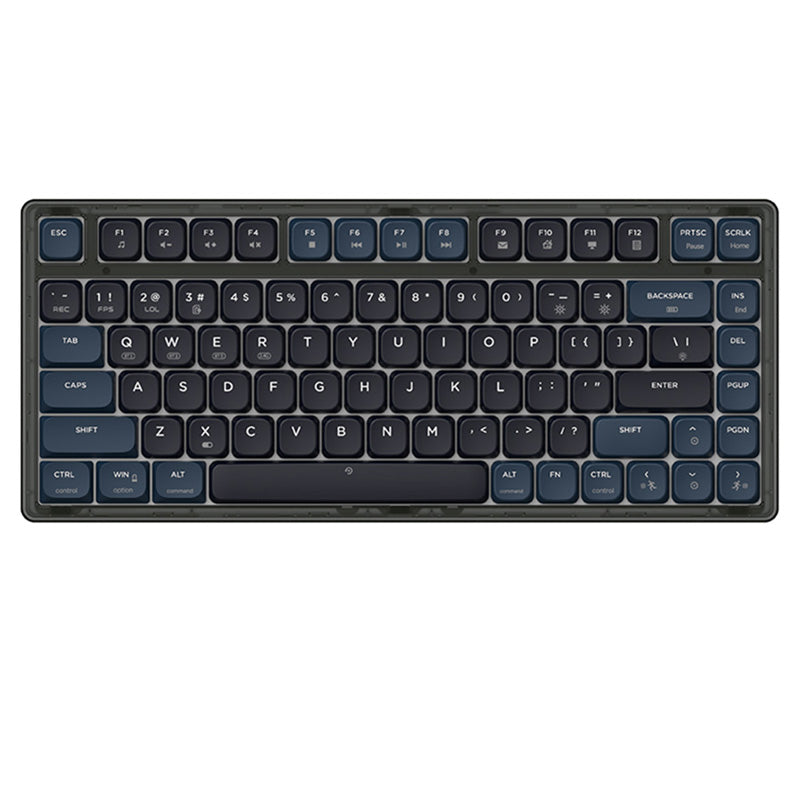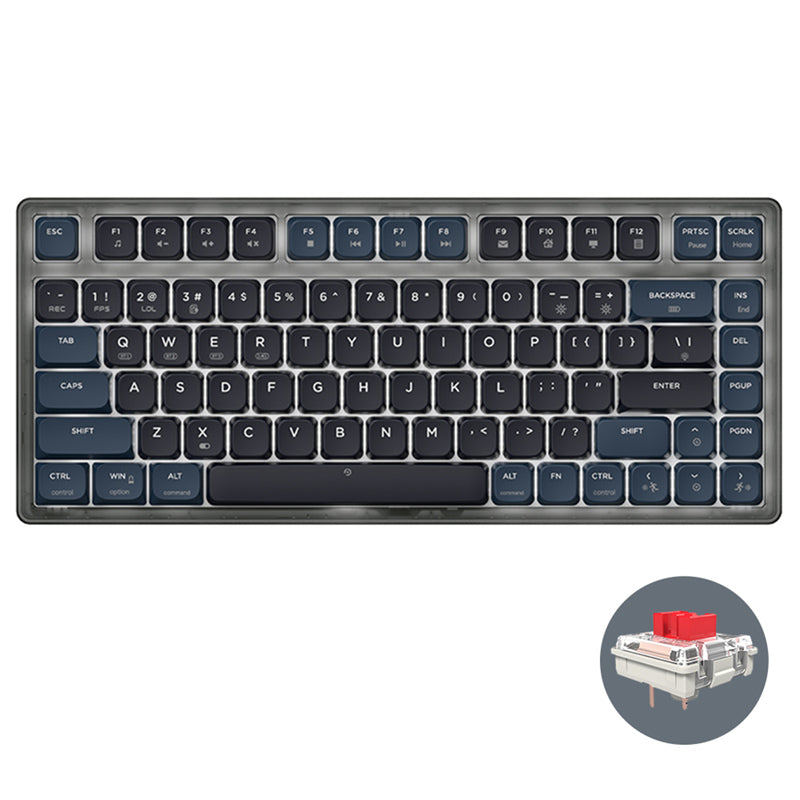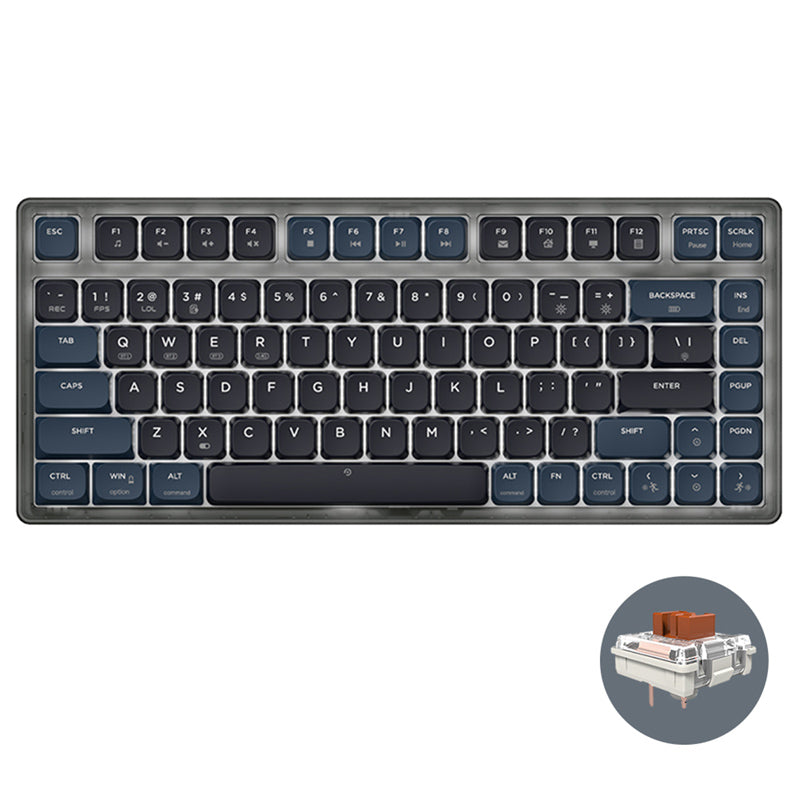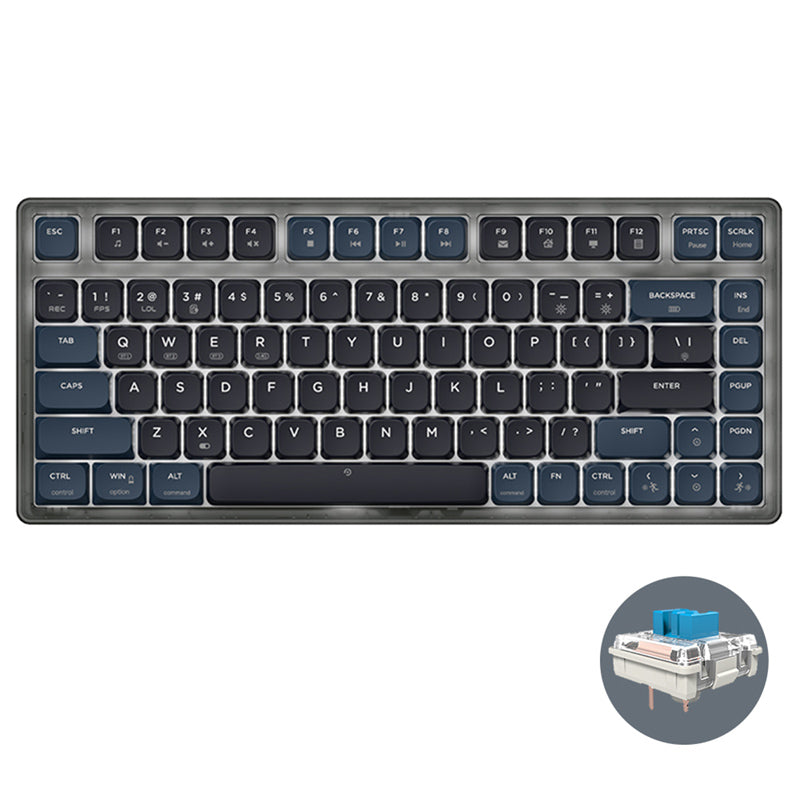 Ajazz AK832 Pro Mechanical Keyboard
Outemu Low Profile:
Red Linear
TFT Screen
Bright wear-resistant TFT-LCD screen. Simultaneously display time, power, and connection mode. And custom color GIF animation, custom animation

Three-mode Connection
Bluetooth/Wireless 2.4G/Wired USB Type-C.

Transparent Case
Bottom aluminum alloy nameplate counterweight.

GASKET Structure
Eliminate most of the cavity sound, avoid the noise caused by hard collisions, and the sound is cleaner and purer.
General

Brand: Ajazz


Type: Mechanical Keyboard


Model: AK832 Pro


Style: Low Profile 

Specification

Layout: 75% / 81Keys


Battery Capacity: 2500mAh


Case Material: ABS


Keycap Material: PBT


Structure: Gasket


Backlight: RGB / White Light

Product Weight: 0.7kg


Package Weight: 0.9kg


Product Size(L x W x H): 318*135*26mm

Switches

Outemu Low Profile Red Switch
Type: Linear
Operating Force: 40±10gf
Pre Travel: 1.5±0.5mm
Total Travel: 3mm

Outemu Low Profile Brown Switch
Type: Tactile
Operating Force: 40±10gf
Tactile Force: 50±10gf
Pre Travel: 1.5±0.5mm
Total Travel: 3mm

Outemu Low Profile Blue Switch
Type: Clicky
Operating Force: 45±10gf
Conduction Force: 55±10gf
Pre Travel: 1.2±0.5mm
Total Travel: 3mm

Package Contents

1 x Mechanical Keyboard


1 x User Manual