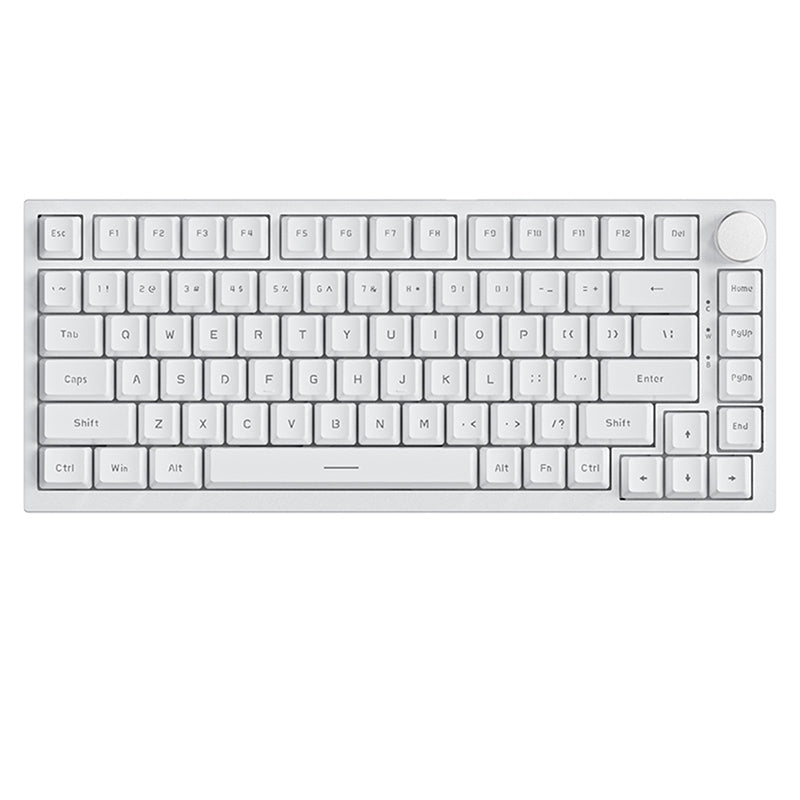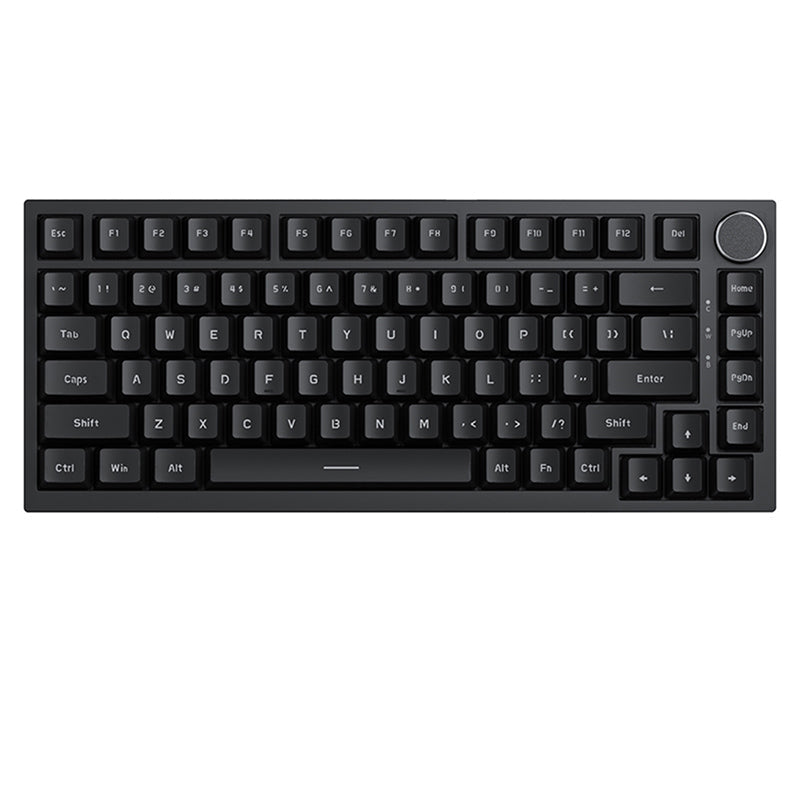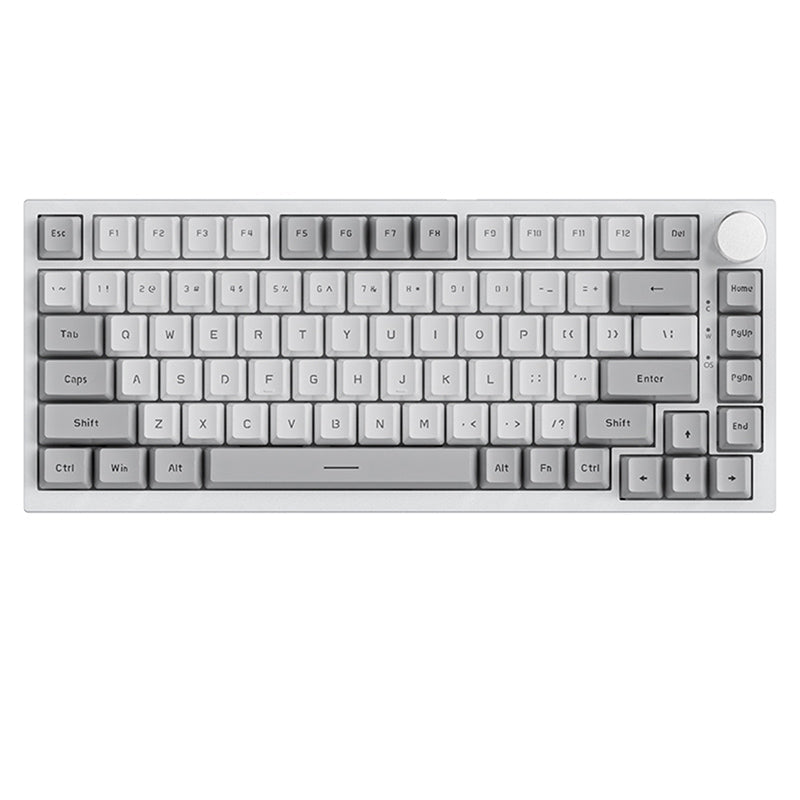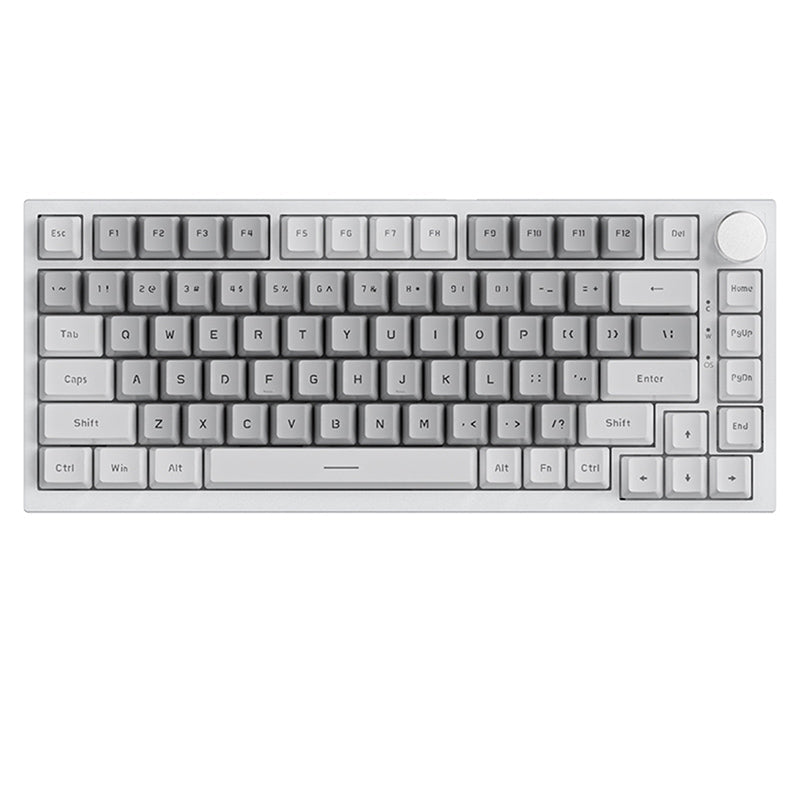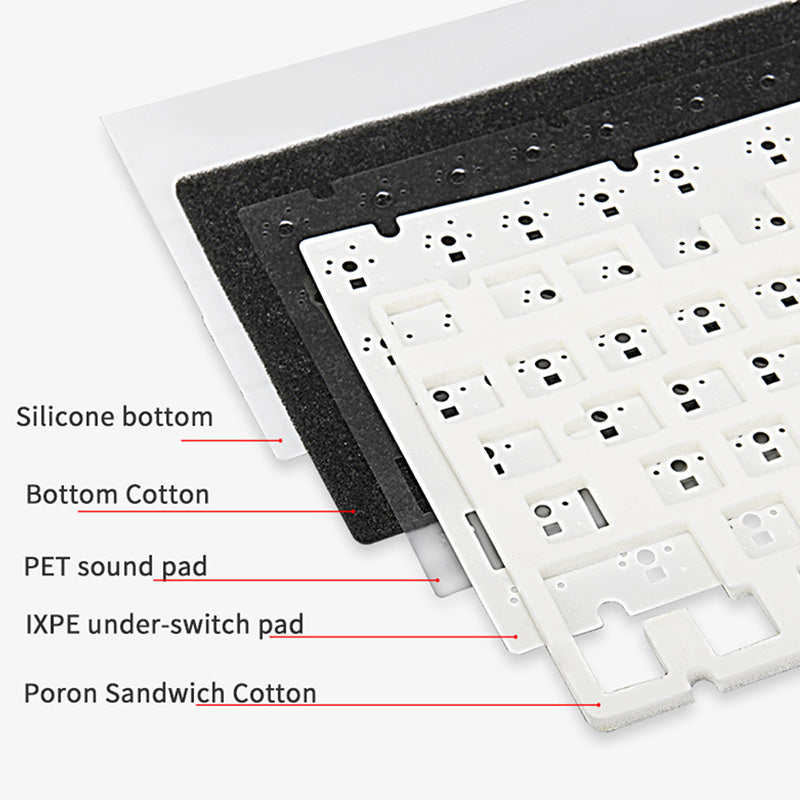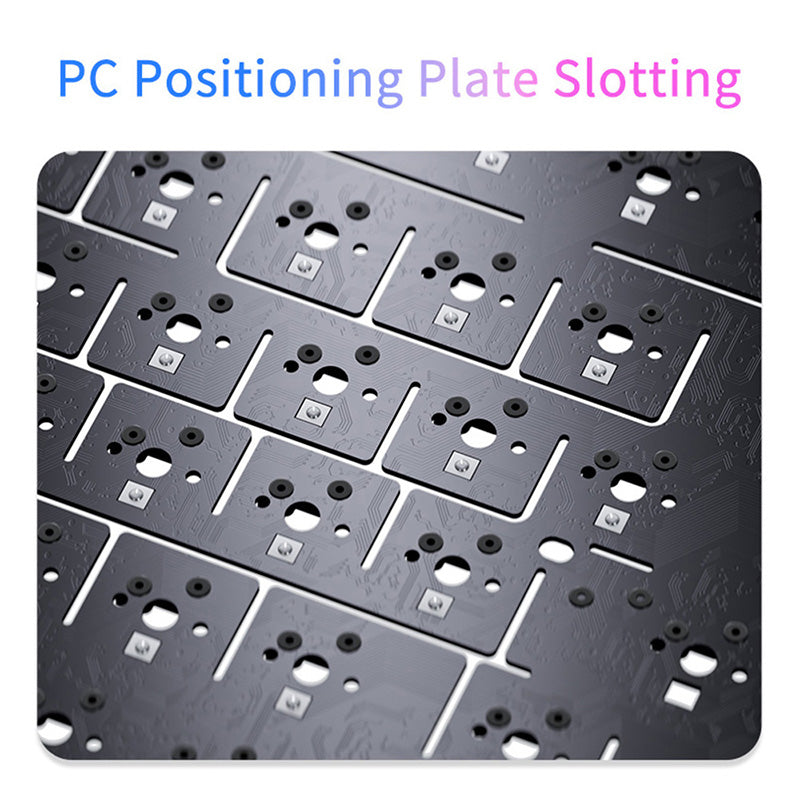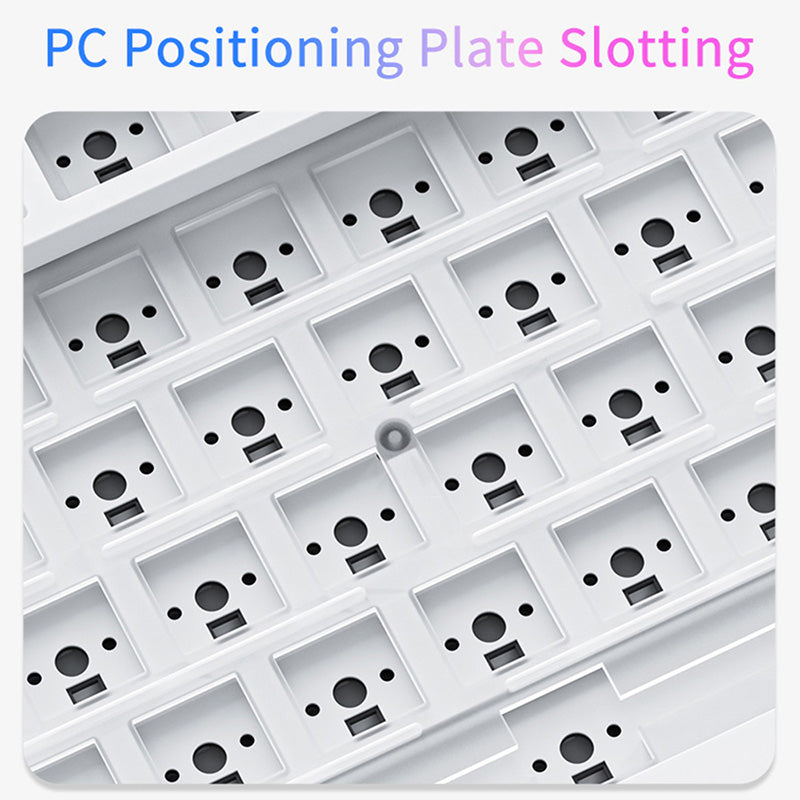 Ajazz AK820 AS Classic Mechanical Keyboard
Ajazz Switches:
Blue Clicky
Enjoy the classic look of a mechanical keyboard with the Ajazz AK820 AS Classic. Featuring a traditional design and reliable key switches, this affordable keyboard is perfect for work. Enjoy a comfortable and reliable typing experience with its tactile and responsive keys. 
75% Layout+1 Knob - Saves More Desk Space
Ajazz AK820 AS classic mechanical keyboard is an efficient way to get the same functionality in a smaller package, with key features like media controls and macro settings designed for convenience.
Hot-swappable
Support full-key hot-swappable, PORON sandwich cotton It's designed for convenience and flexibility, allowing users to easily swap out keys and maintain the same key feel and sound.
Gasket Structure
The gasket structure makes the keyboard feel more stable and comfortable. A rigid frame means your keys won't shift with every press, giving a reliable performance every time.
North-facing LED Backlight
Two colors translucent PBT keycaps, North-facing LED backlight with white light or ice blue light The LED backlight illuminates with adjustable brightness and is engineered for a pleasing light diffusion for optimal gaming comfort.
Compatible with Windows/MacOS/Linux Systems
Ajazz AK820 AS classic mechanical keyboard is compatible with Windows/MacOS/Linux systems Experience fast, responsive, and reliable typing perfect for gaming and everyday use on multiple platforms.
General

Brand: Ajazz


Type: Mechanical Keyboard


Model: AK820 AS

Specification

Layout: 82 Keys+1 Knob


Hot-Swappable: Yes


Structure: Gasket

Keycaps: PBT

Backlight: Single Color (North-face)

Connection: Wired Connect

Support Systems: Windows/MacOS/Linux

Product Weight: 0.81kg


Package Weight: 1.2kg


Product Size(L x W x H): 32.7*13.6*4cm

Weight & Size

Ajazz AS Yellow Switches
Type: Tactile
Operating Force: 42±10gf
Bottom Force: 55±10gf
Pre-Travel: 2.0±0.4mm


Ajazz Red Switches
Type: Linear
Operating Force: 42±15gf
Bottom Force: 50±15gf
Pre-Travel: 2.0±0.5mm

Ajazz Blue Switches
Type: Clicky
Operating Force: 50±10gf
Tactile Point Force: 60±10gf
Total Travel: 4.0±0.5mm

Package Contents

1 x AK820 Keyboard


1 x Type-C Cable


1 x Dust-proof Cover


1 x Keycap&Switch Puller


1 x User Manual

Great Starter Keyboard!
This is my first ever mechanical keyboard and it's wonderful! I got the yellow tactile switches and the fact that it's hot swappable means that I can play around with other switch types if I get tired of these! What's great is that it can use both 3-pin and 5-pin switch types AND I love how simple the mechanics are [both for lights on the keyboard + using the knob for volume].
Would highly recommend to those who don't have a clue what they want as it's a great starter keyboard and not too badly priced either! :)