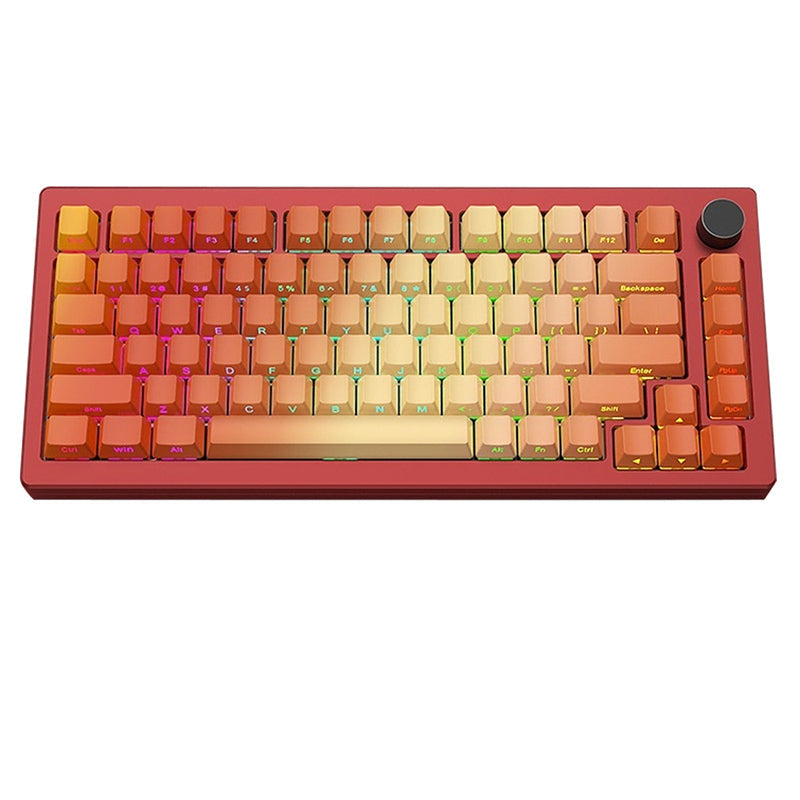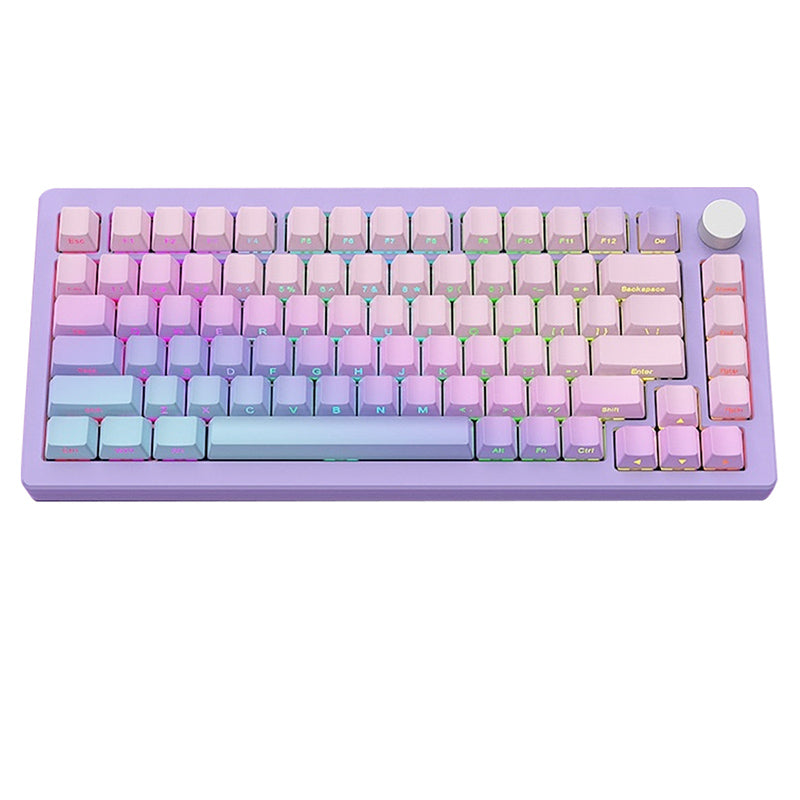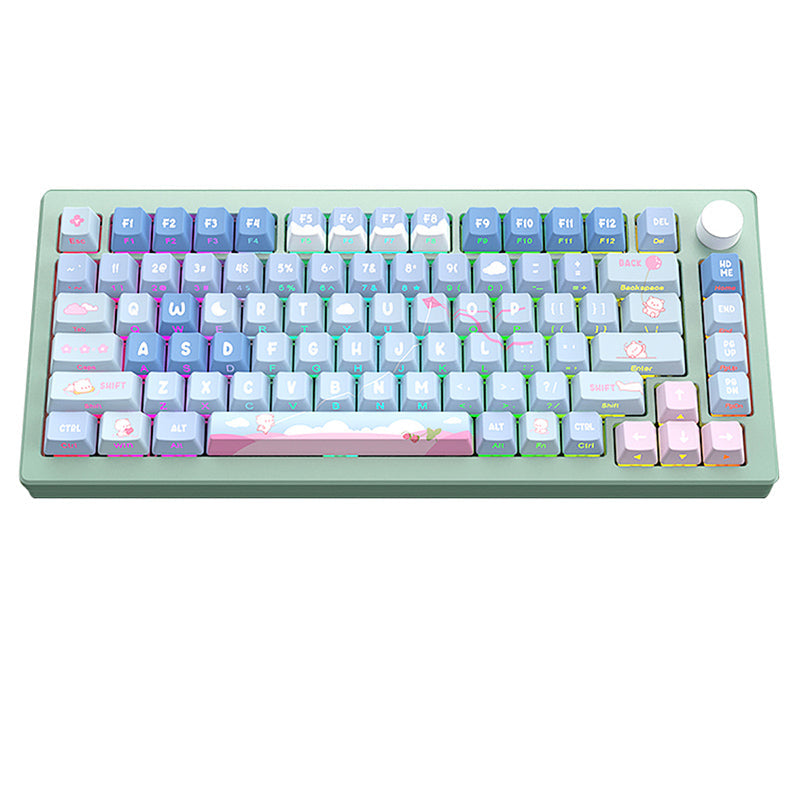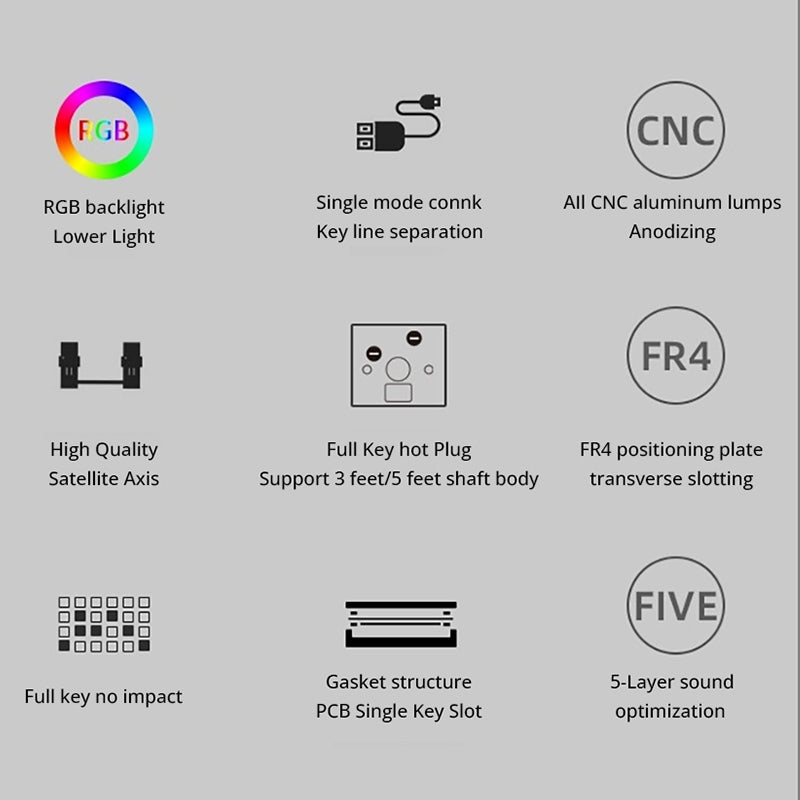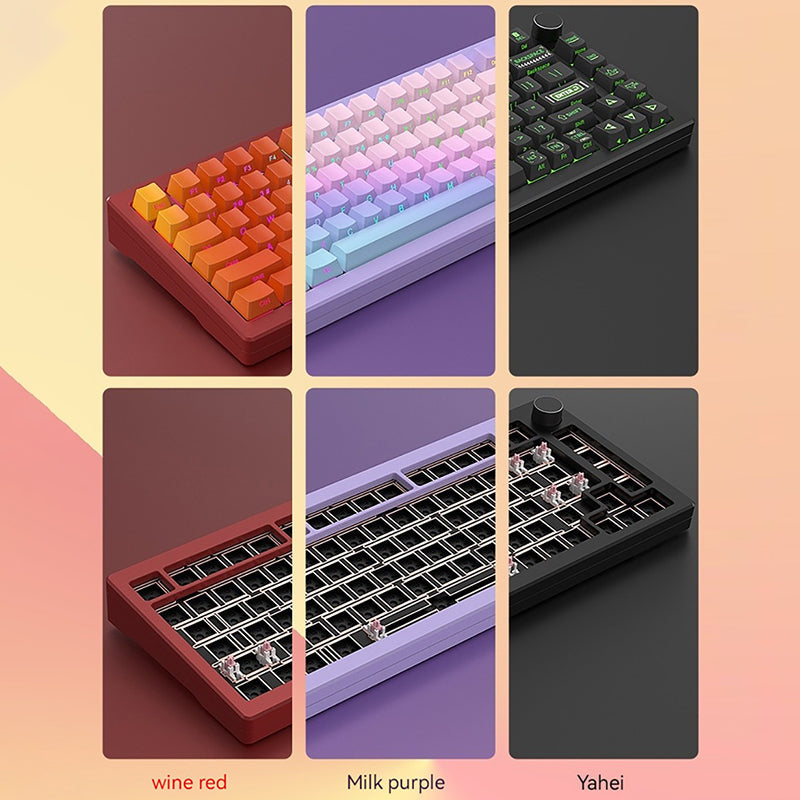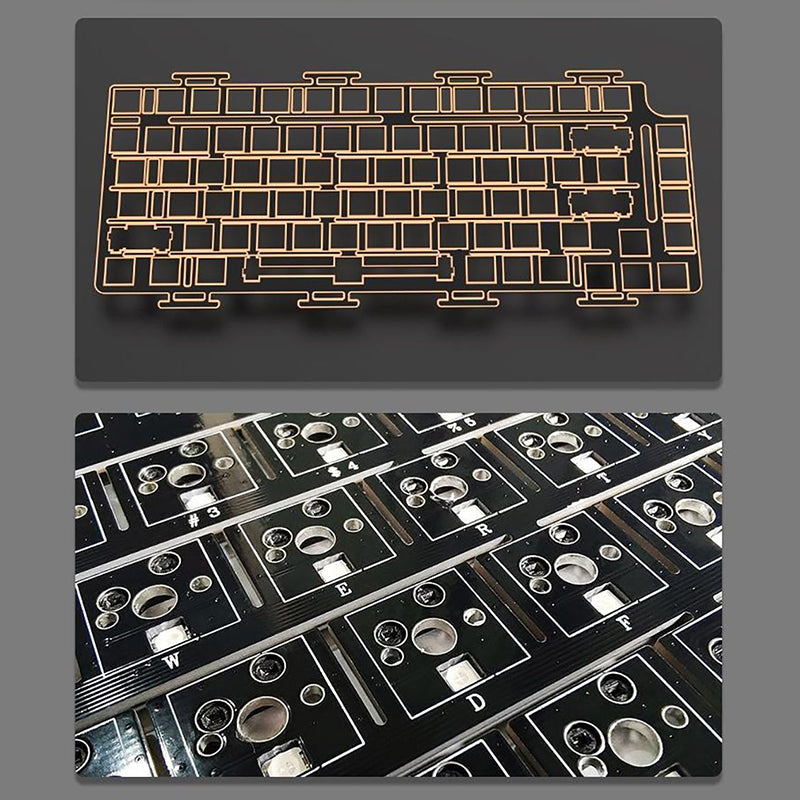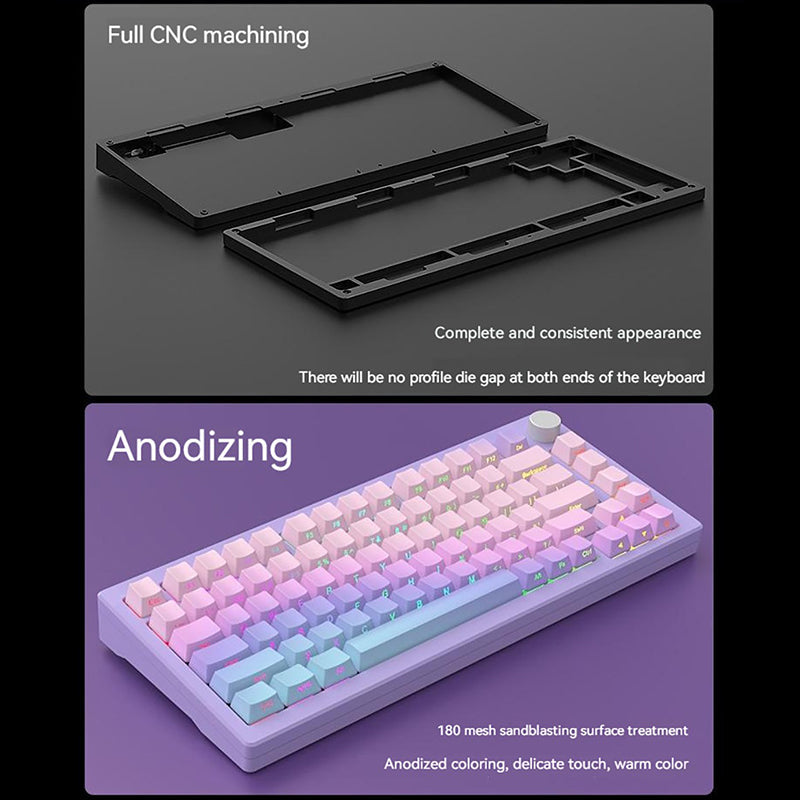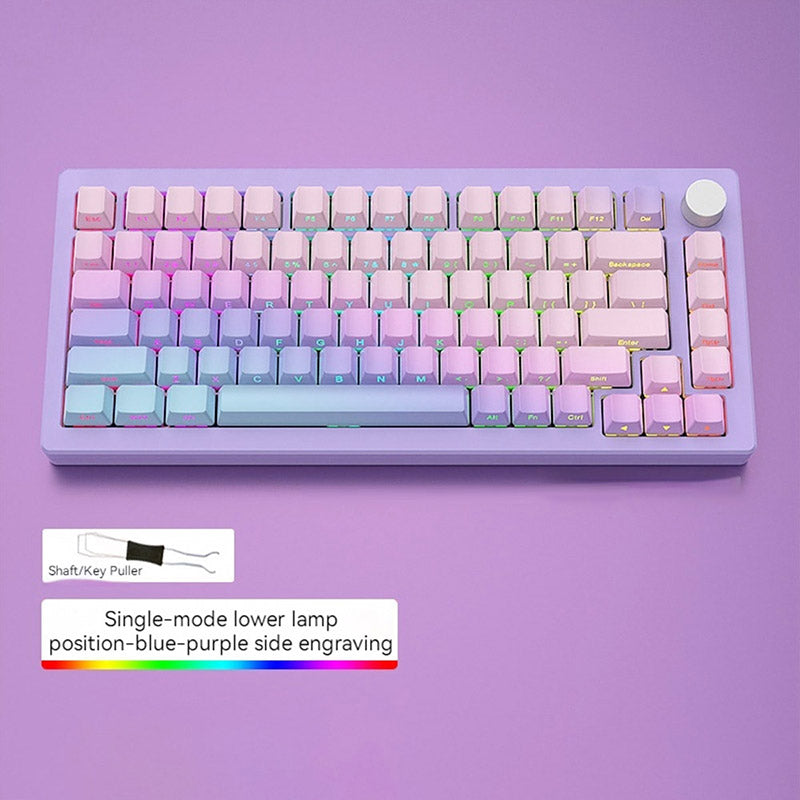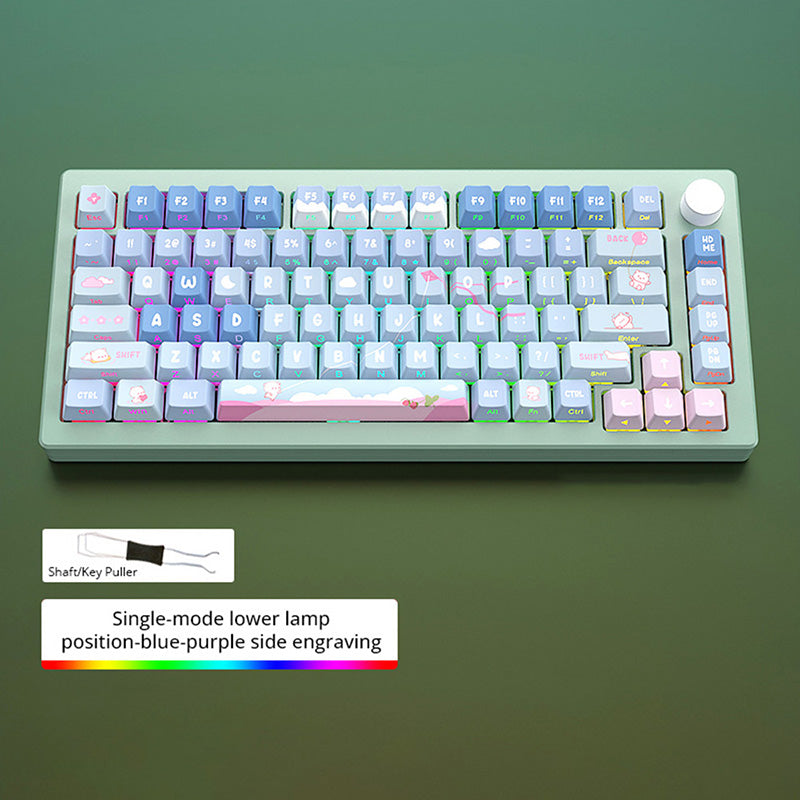 ACGAM HJ Snake AL75 Aluminum RGB Mechanical Keyboard
Switch Type:
Purple Linear
Experience the modern design and smooth performance of the ACGAM HJ Snake AL75 Aluminum RGB Mechanical Keyboard. Constructed with an aluminum and gasket structure, this keyboard is designed for durability and efficiency. Enjoy its unique design and dependable performance.
HJ Snake Full Aluminum CNC Mechanical Keyboard
All aluminum CNC enclosure, with FR4 positioning plate and 5-layer sound optimization.

Full CNC Machining
Complete and consistent appearance, there will be no profile die gap at both ends of the keyboard.

Anodizing
180 mesh sandblasting surface treatment. Anodized coloring, delicate touch, warm color.

GASKET Structure
The positioning plate doesn't directly contact the case and is tightly connected up and down through the soft elastic gasket. The internal 5-layer sound package structure is used to bring better key sound feedback.

Slotted Design
FR4 positioning plate, double-sided copper clad, horizontal slotting, exquisite appearance stable structure, high-quality double-sided PCB plate, single-key slotting positioning plate, and GASKET structure, the key feel and sound are significantly improved.

75% Matching
The 82-key multimedia knob layout is adopted, which greatly saves the space occupied by the desktop and has complete common keys. The front height is 20mm, which can be used comfortably without wrist rest.
General

Brand: HJ Snake


Type: Mechanical Keyboard


Model: AL75

Specification

Layout: 75% / 82Keys


Support Systems: Windows / macOS (FN+A = WIN, FN+S = MAC)

Hot-swappable: Yes

Structure: GASKET Structure, PCB single-key slotted

Positioning Plate: FR4 Positioning Plate, horizontally slotted


Backlight: RGB Backlight

Connection: Wired USB Type-C

Purple Switches
Type: Linear
Pin: 5-Pin Switch
Operation Force: 38±2gf
Pre-Travel: 1.5±0.2mm
Total Travel: 3.5±0.1mm

Weight & Size

Product Weight: 2.2kg


Package Weight: 2.2kg


Product Size(L x W x H): 330*146*32.8mm

Package Contents

1 x AL75 Mechanical Keyboard


1 x Type-C Cable


1 x Keycap&Switch Puller


1 x User Manual