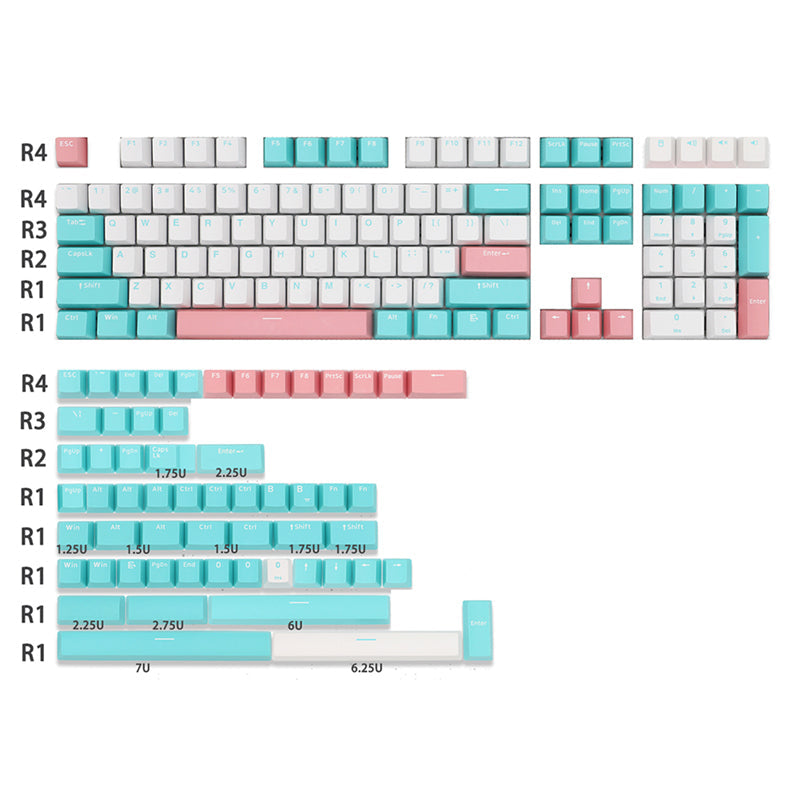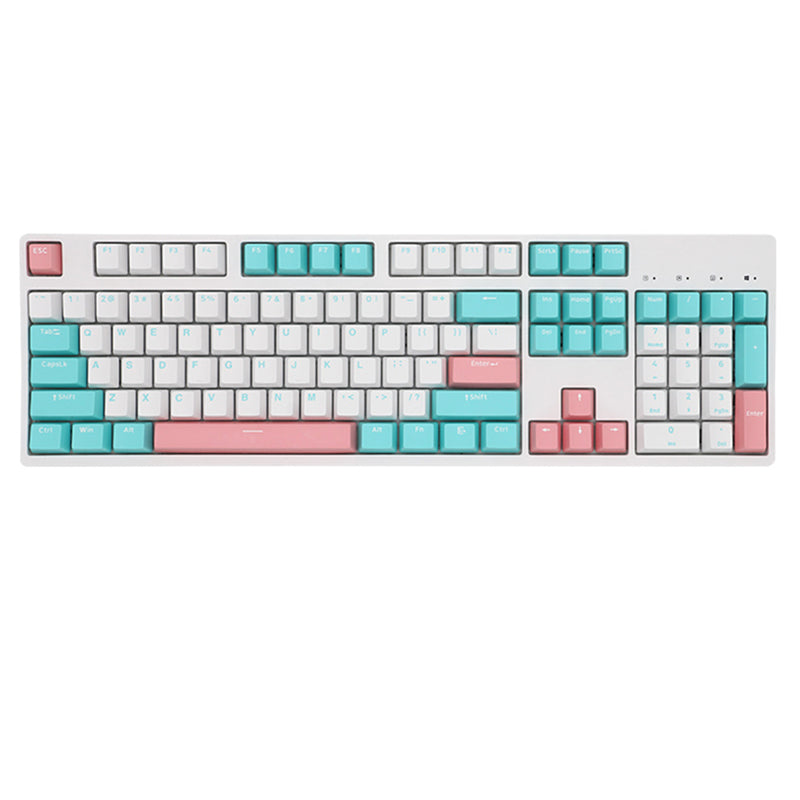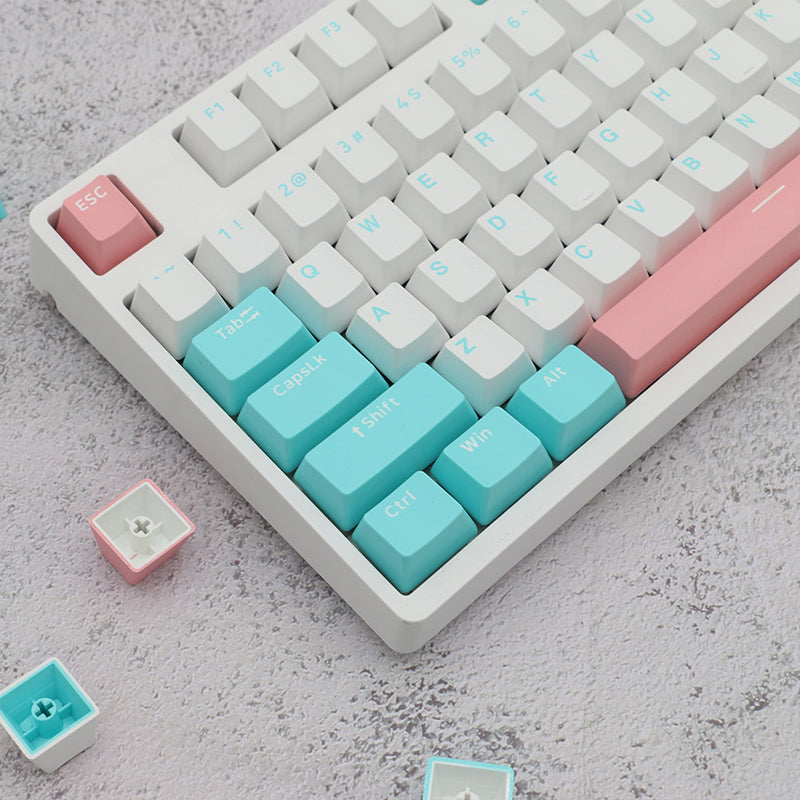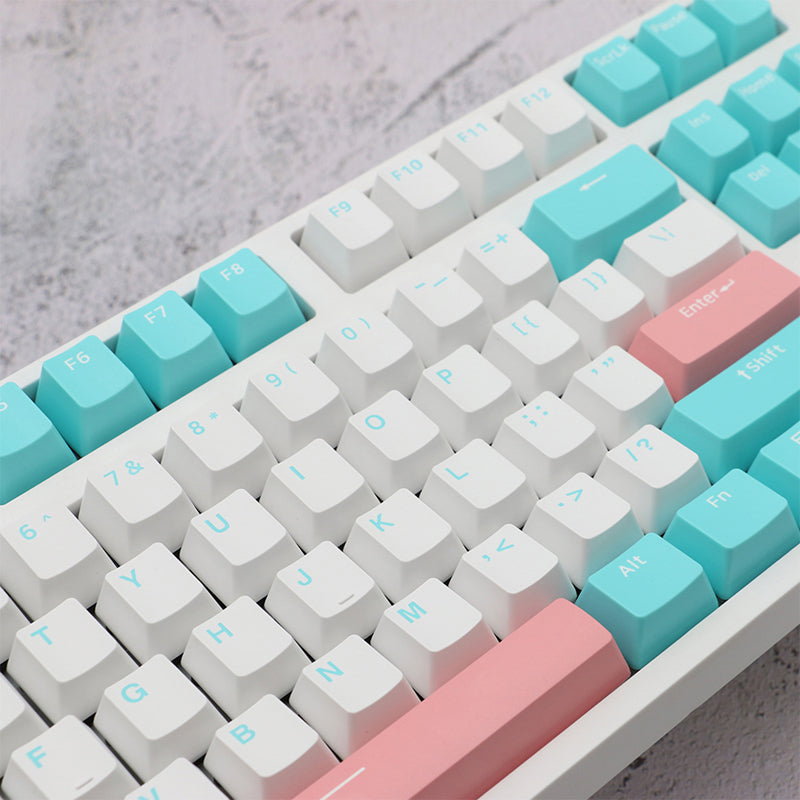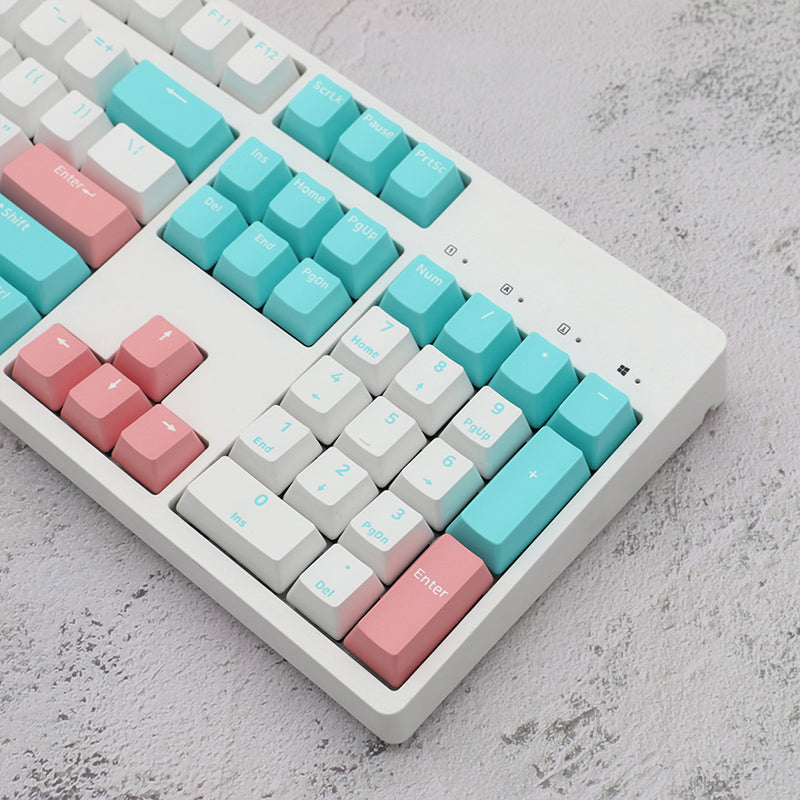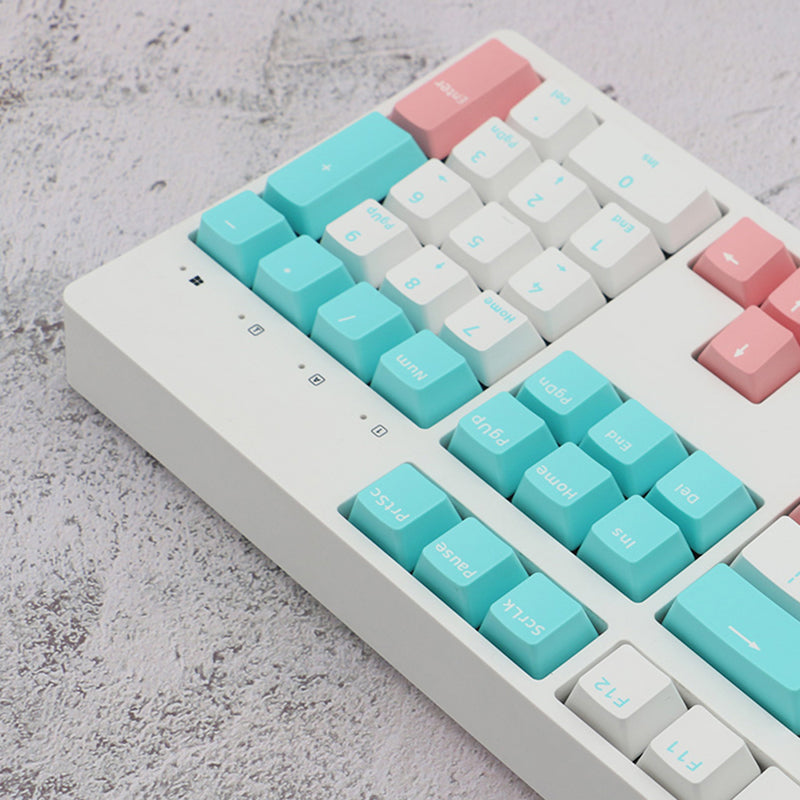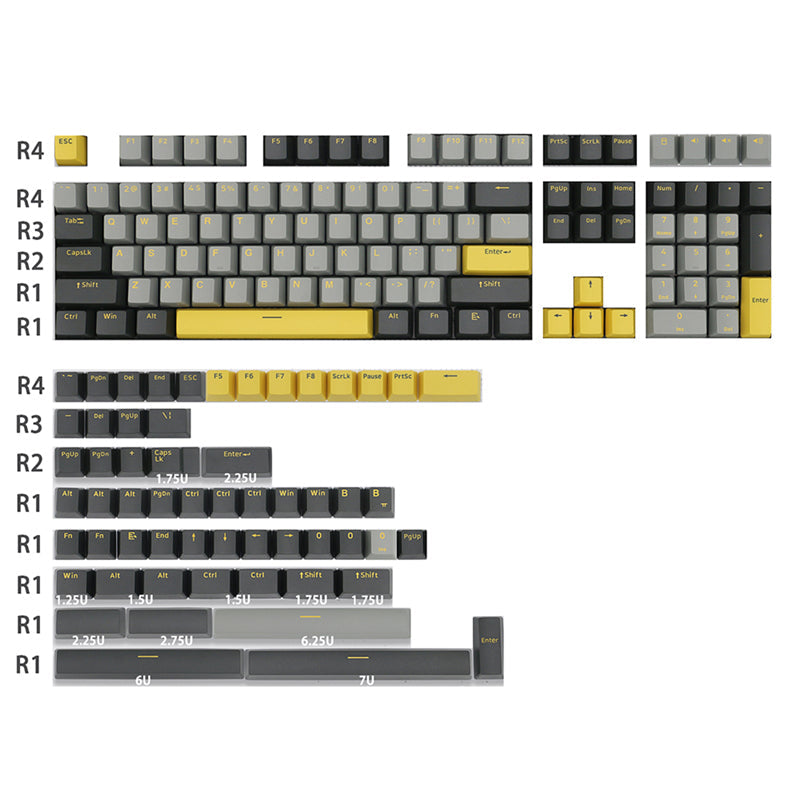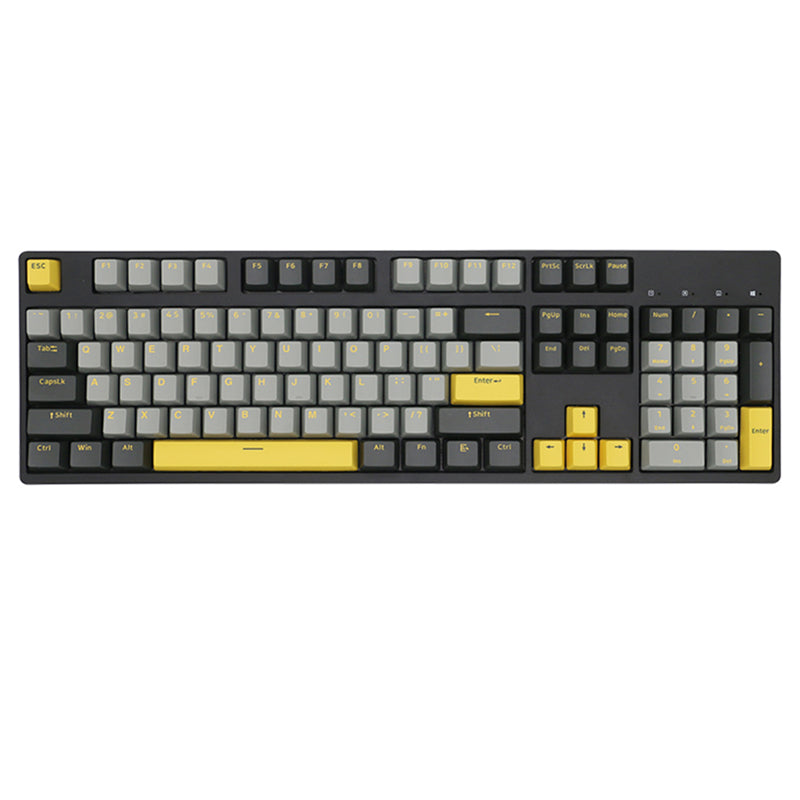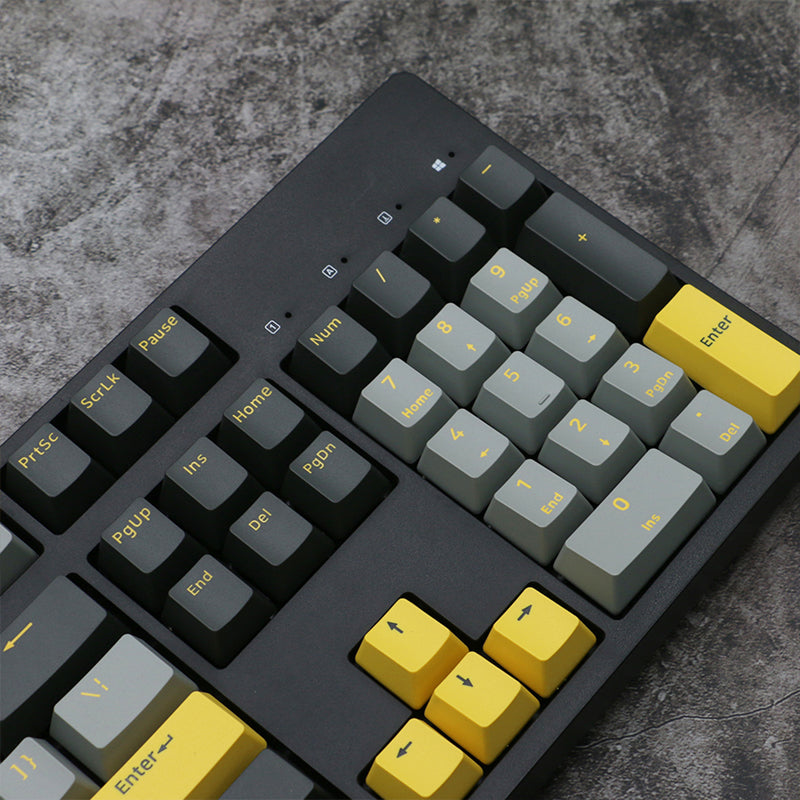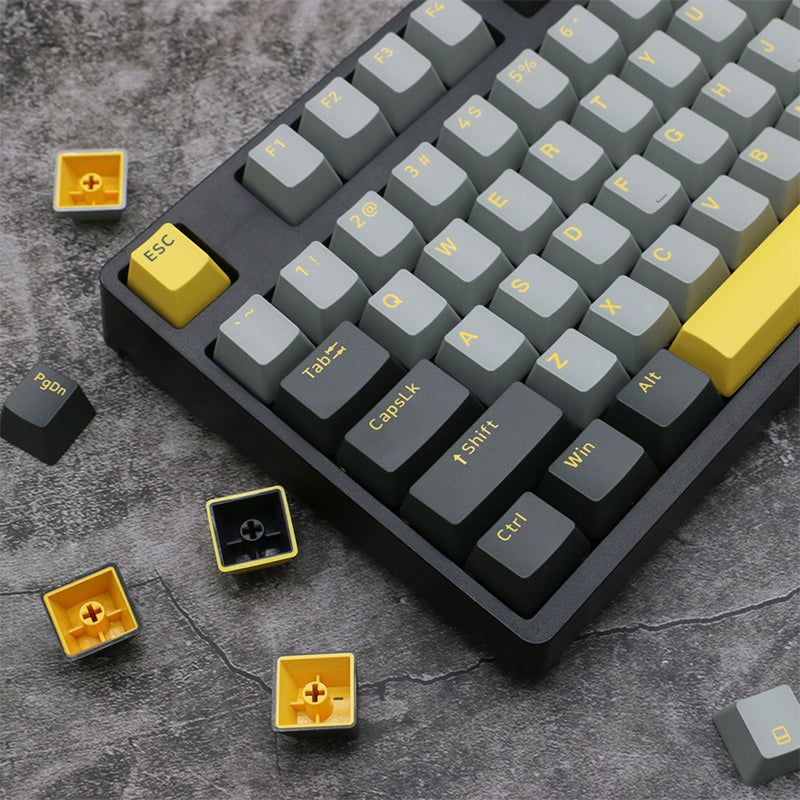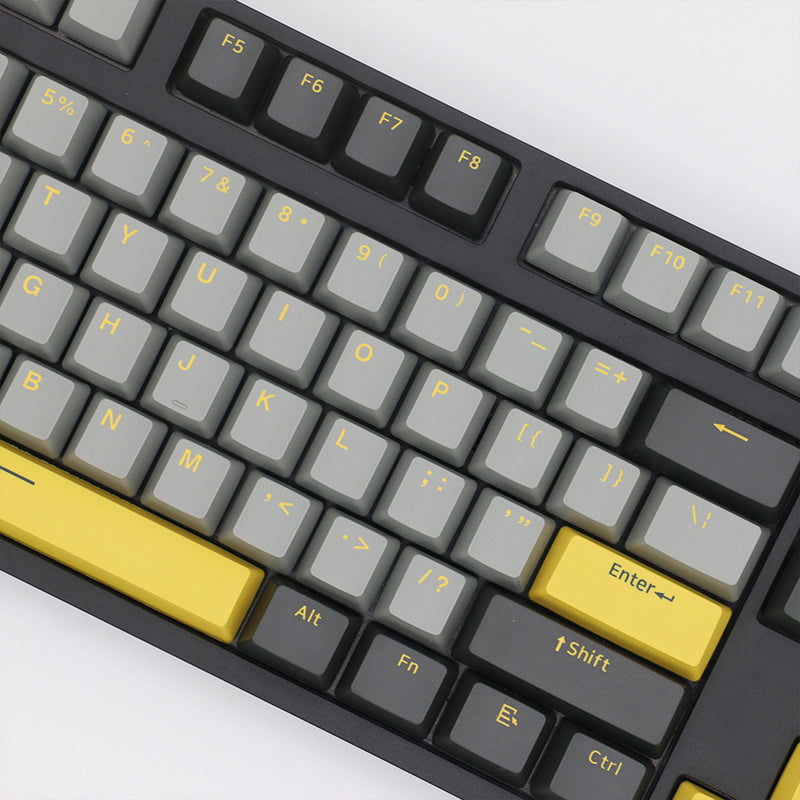 ACGAM Graphite Gold & Shoko OEM Profile Keycap Set 166 Keys Fits Alice
Wide-ranged Compatibility
Total 166 keys, including 1.25U win,1.75U shift, 1.5U ctrl and alt, 2.25U, 2.75U, 6U, 6.25U, 7U spacebar; Compatible with Alice Layout, 61, 64, 68, 84, 87, 96, 980, 104, 108, etc. 

Whole Collection of 166 Keys
Apart from the basic full keycaps, this set also contains extra replacement keycaps. It provides more fun to match your mechanical keyboard keycaps freely. The Graphite Gold & Shoko keycaps can be a perfect replacement set for the most popular keyboards on the market. It can fit keyboards of different layouts.

Double Shot Keycaps with PBT High-Quality Material
This set adopts the double shot technique and the PBT material to achieve an ultimate experience for players. The scrubbed surface texture feels smooth and it is oil-proof and won't remain your fingerprints even after a long time of use. Details and techniques enable this set to be an ideal and the best choice when you are looking for a replacement set.

OEM Profile, Compatible with MX Switches
Designed with the popular OEM profile, this keycaps set can work as the most basic and comfortable set. If you are looking for something that can improve your gaming experience, simply get this OEM Profile PBT keycaps set as it's sculpted to be efficient and comfortable presses.
General

Brand: ACGAM


Type: Keycaps

Color: Graphite Gold, Shoko

Specification

Number of Keys: 166


Process: Double Shot


Profile: OEM


Material: PBT

Weight

Product Weight: 0.4kg


Package Weight: 0.5kg

Package Contents

1 x Keycap Set (166 Keys)
ACGAM Graphite Gold & Shoko OEM Profile Keycap Set 166 Keys Fits Alice
ACGAM Graphite Gold & Shoko OEM Profile Keycap Set 166 Keys Fits Alice