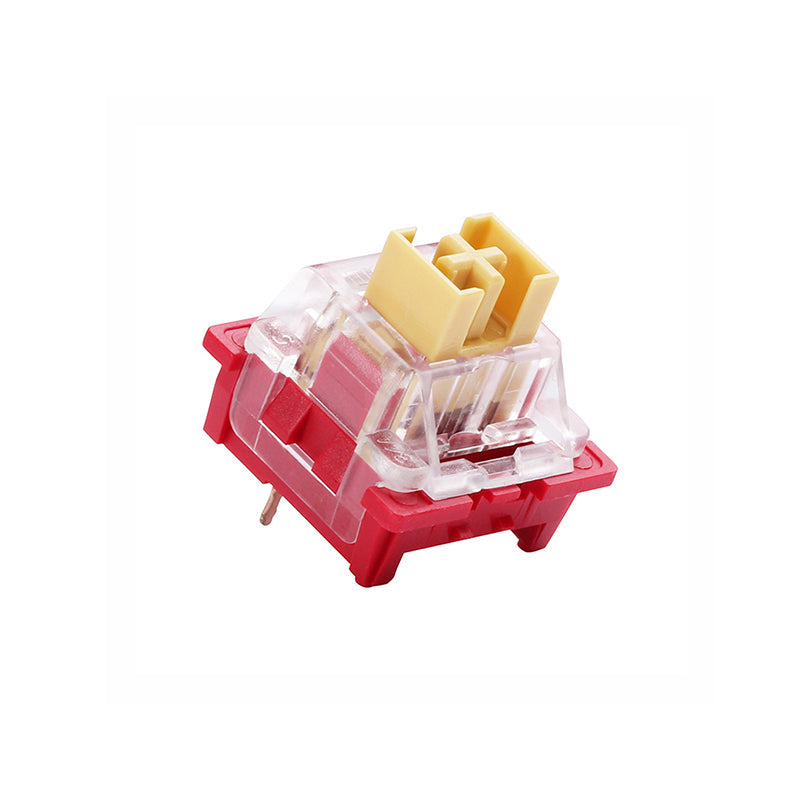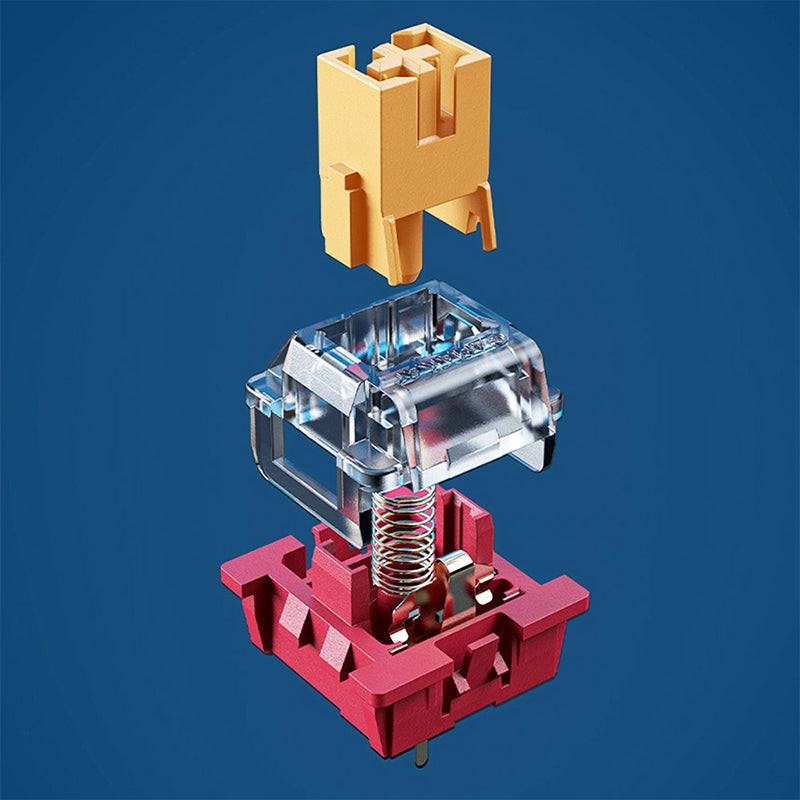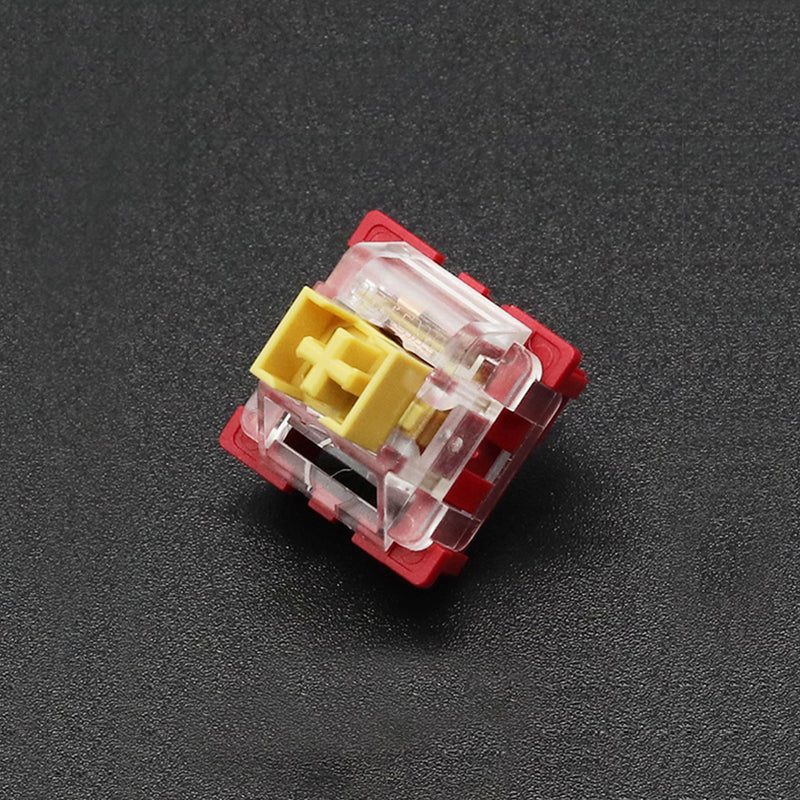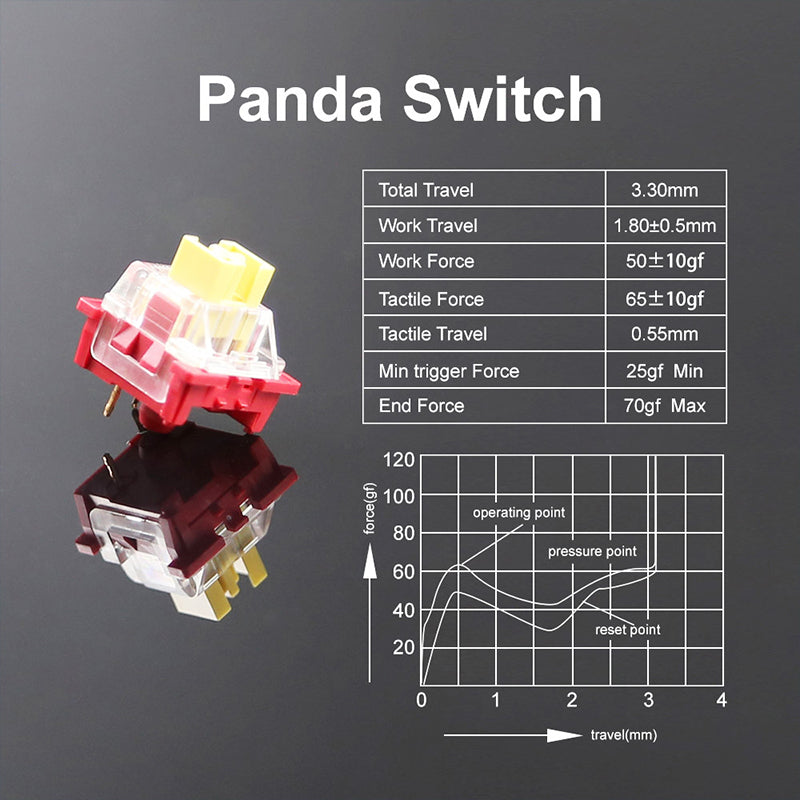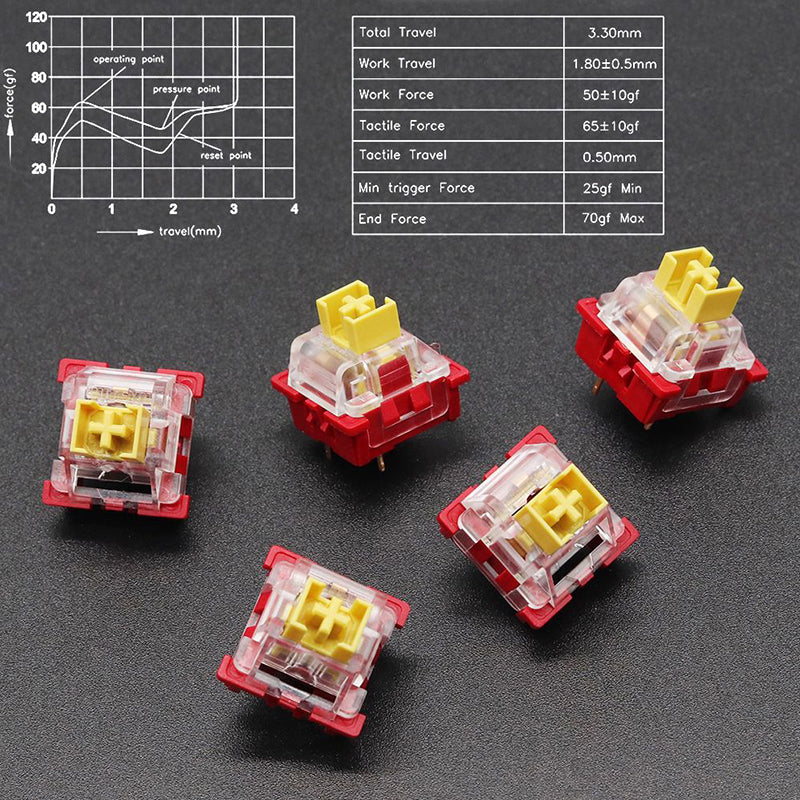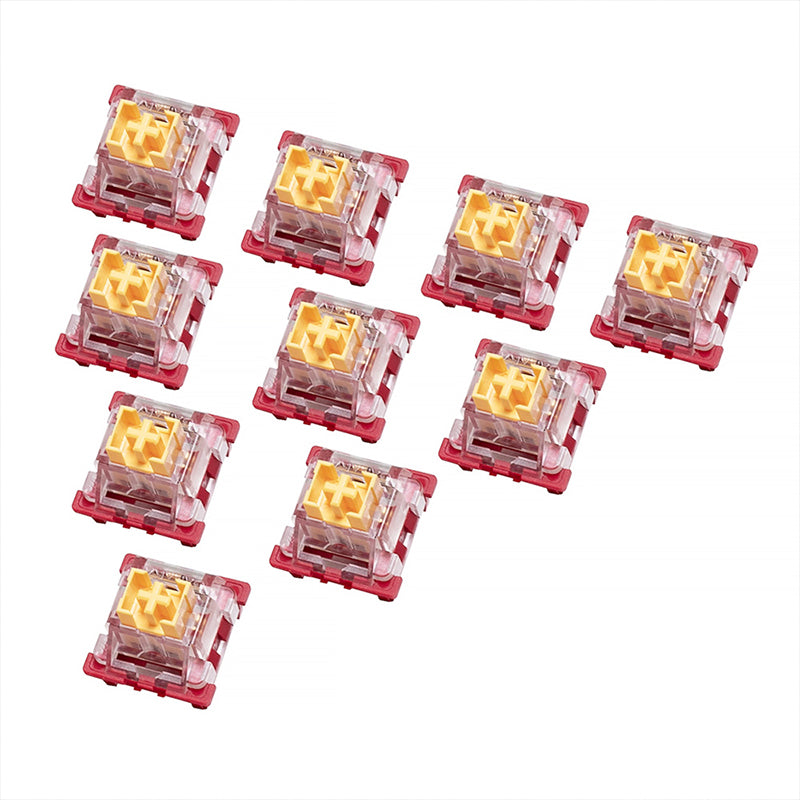 Outemu Panda Tactile Switches
Outeum Tactile switch, features a strong 'bump' at the start of the downstroke, with a quick snap back to the position in the upstroke. Less pre-travel, smoother operation. The top shell is transparent and the RGB effect will be brighter compared to the Holly Panda switch. A small amount of factory lubrication is inside the switch.

There are 35 switches in the box, with an extra keycap and switch puller, every single switch has a 50 million click times durability.

Extremely wear-resistant internal components with IP40 dust-proof features provide a long-lasting and stable quality lifespan.

Advanced mainstream 3-pin configuration for maximum applicability and worry-free customization.

Compatible with most hot-swappable mechanical gaming keyboards or custom build keyboards.
General

Brand: Outemu


Type: Mechanical Switch


Model: Panda

Specification

Type: Tactile 


Operating Force: 50gf/cN

Tactile Force: 65gf/cN

End Force: 65gf/cN

Work Travel: 1.8mm


Tactile Travel: 0.5mm

Total Travel: 3.3mm

Lifespan: 50 Million Cycles


Pre-lubed

Dustproof Level: IP40


Switches Number: 35pcs

Weight & Size

Product Weight: 0.076kg


Package Weight: 0.127kg

Package Contents
1 x Switch Set (35 Switches)
I didn't get the switches
I didn't get the switches