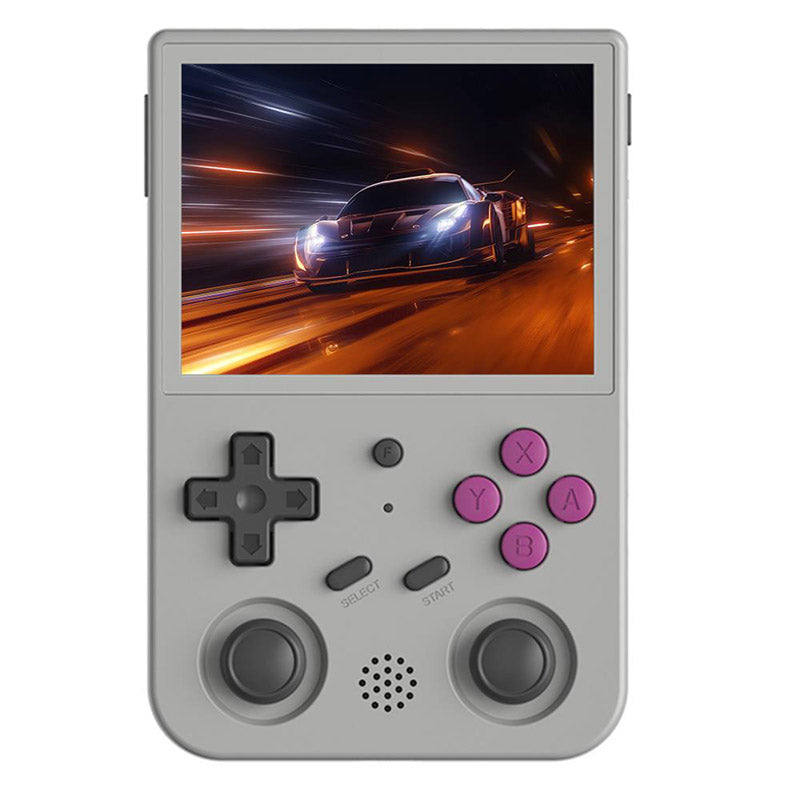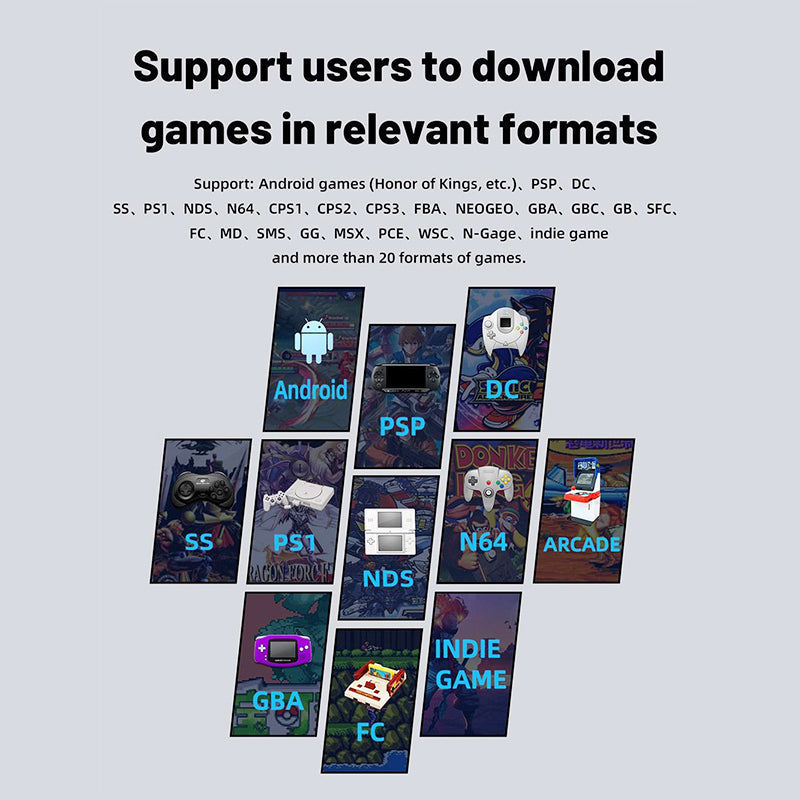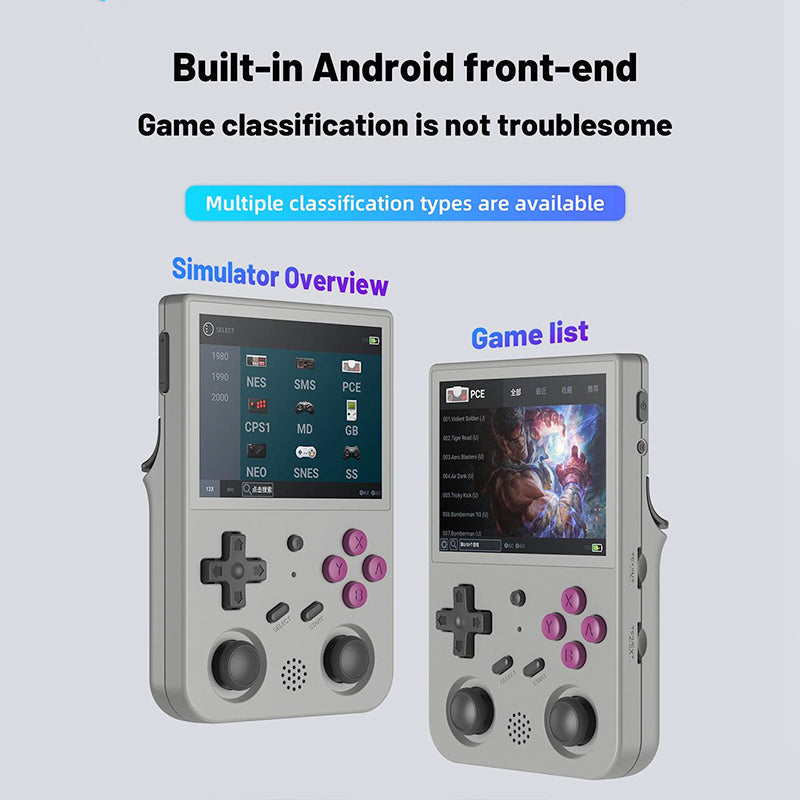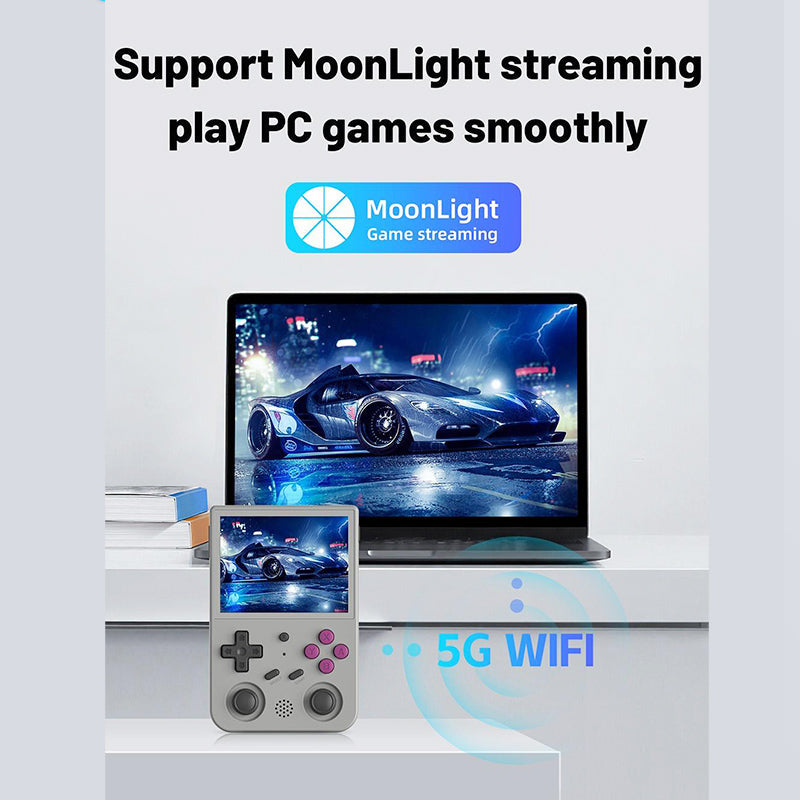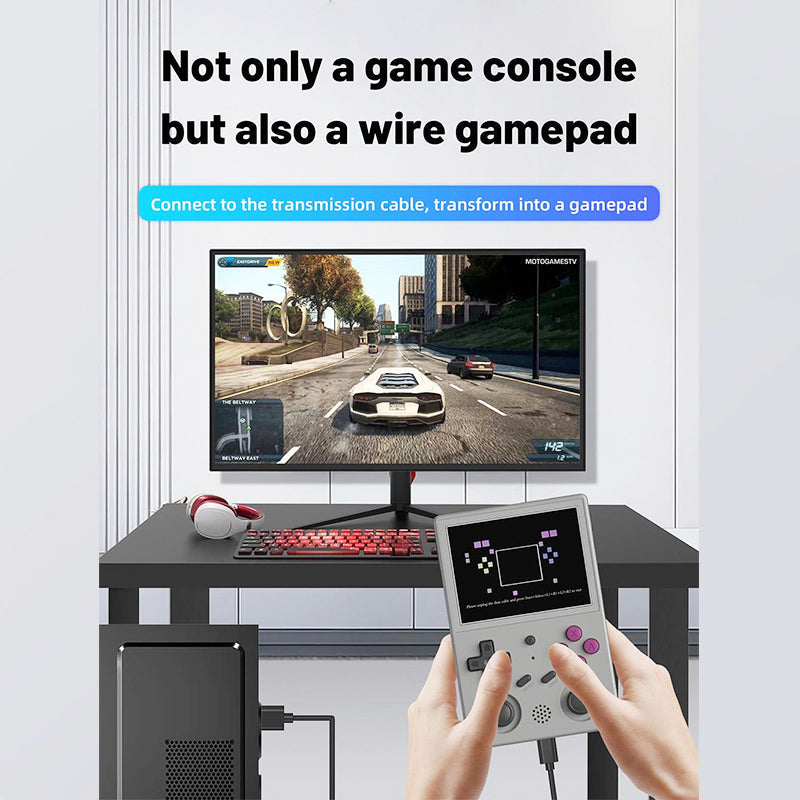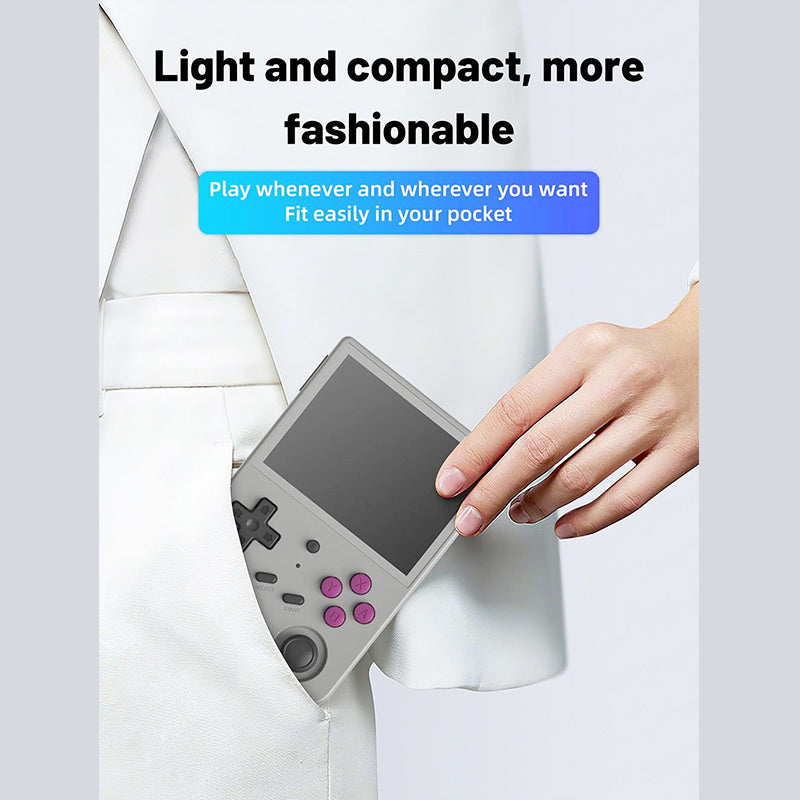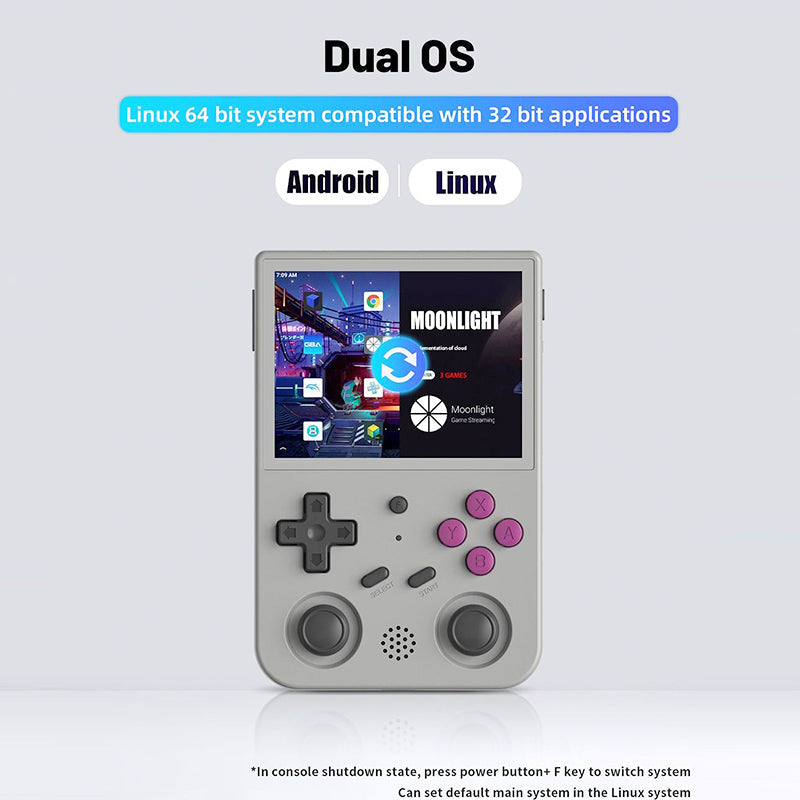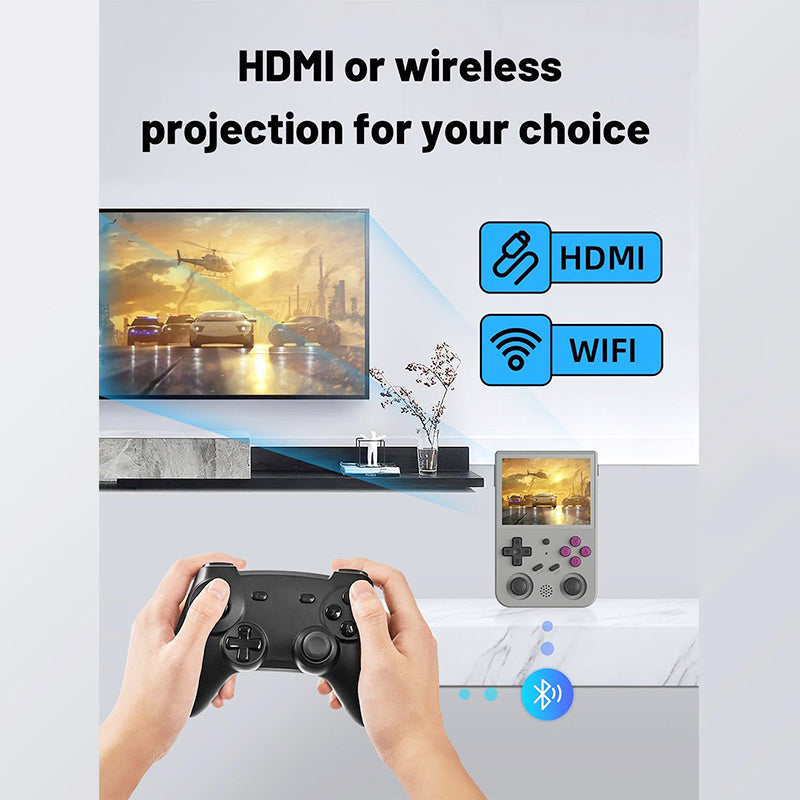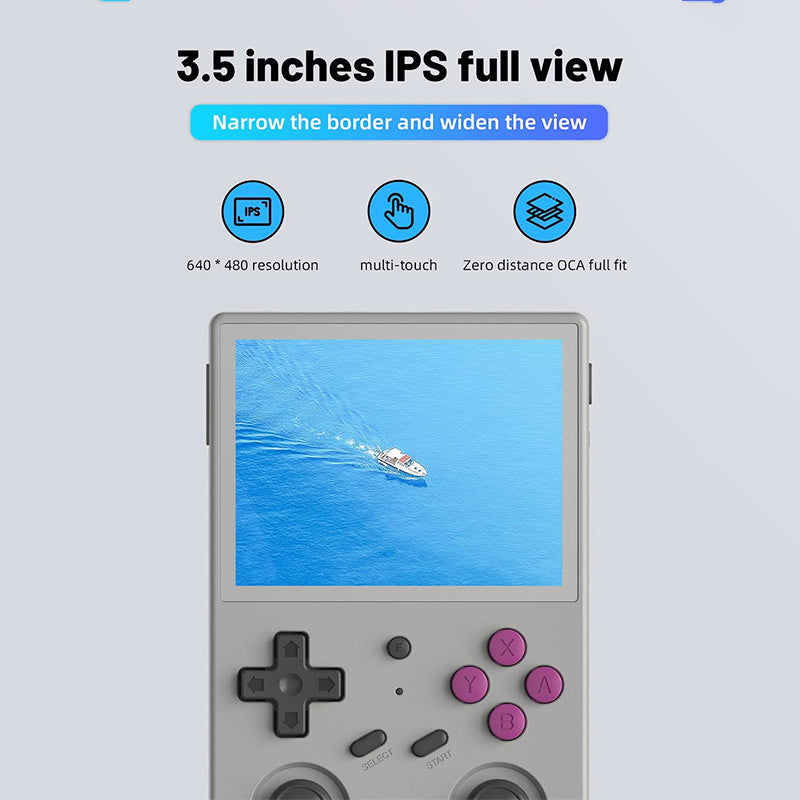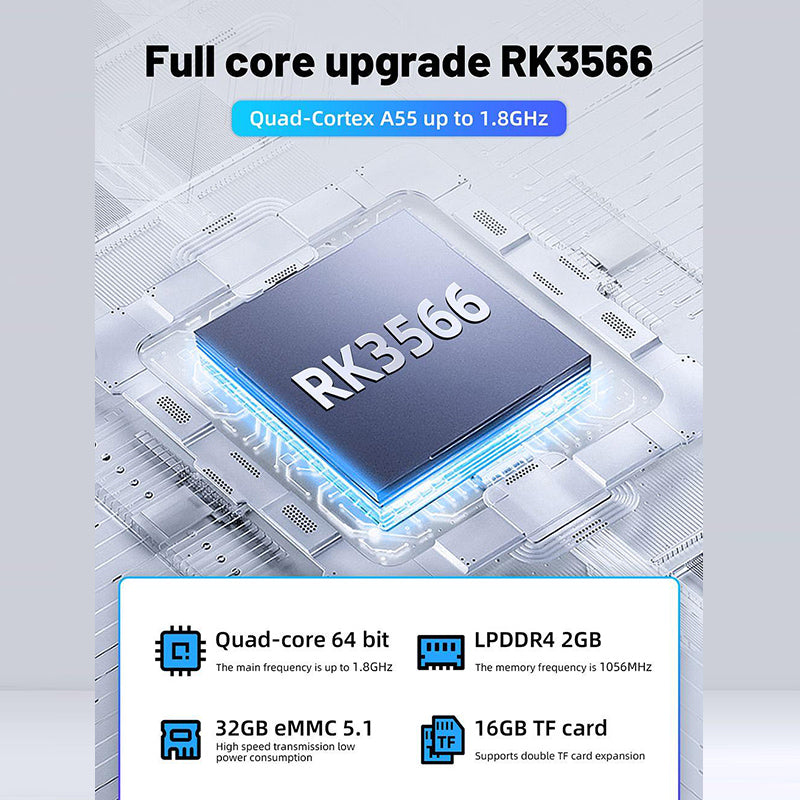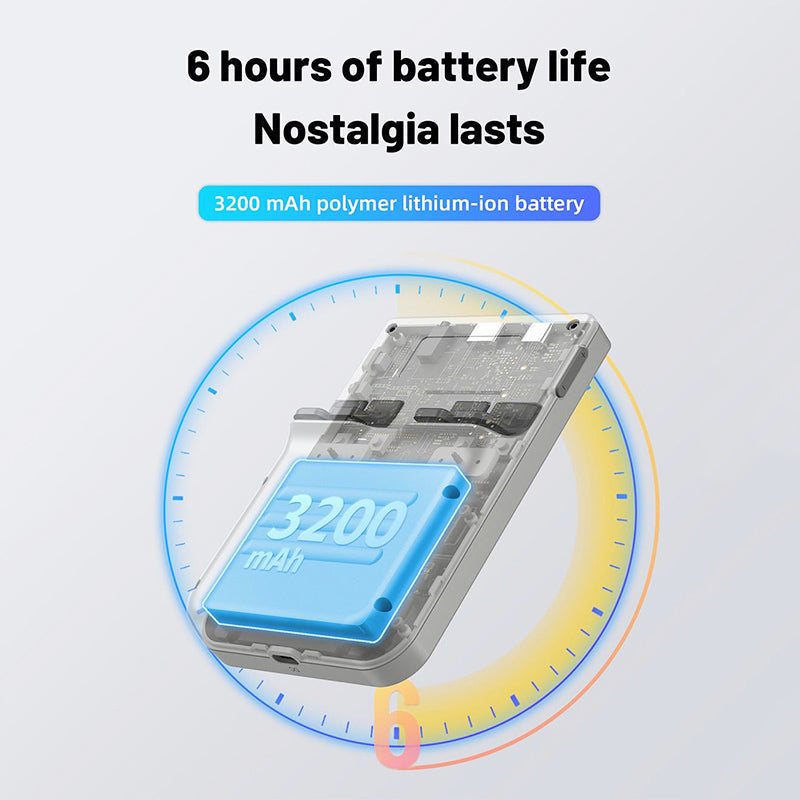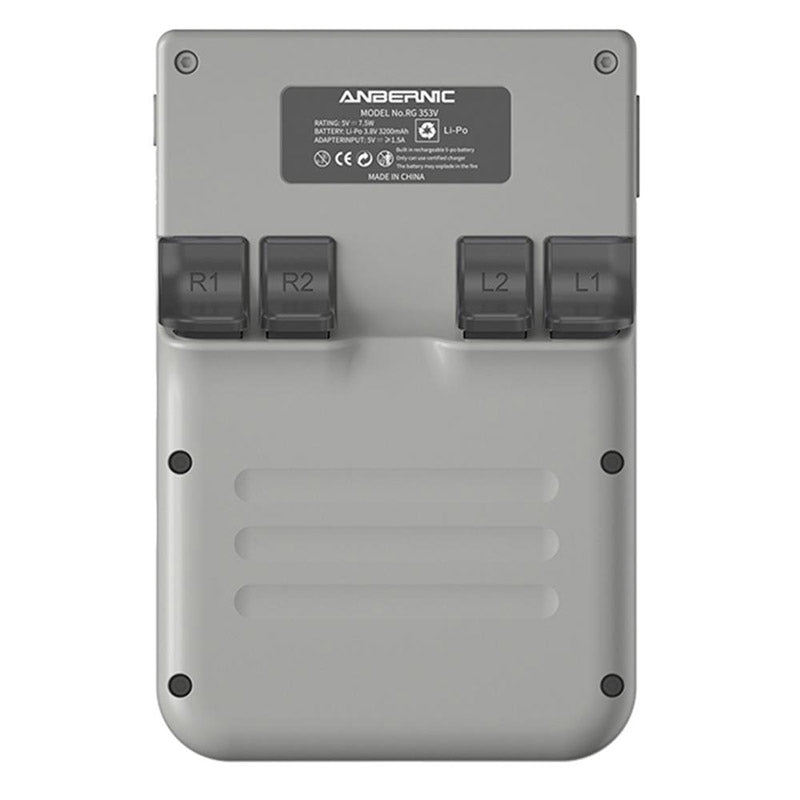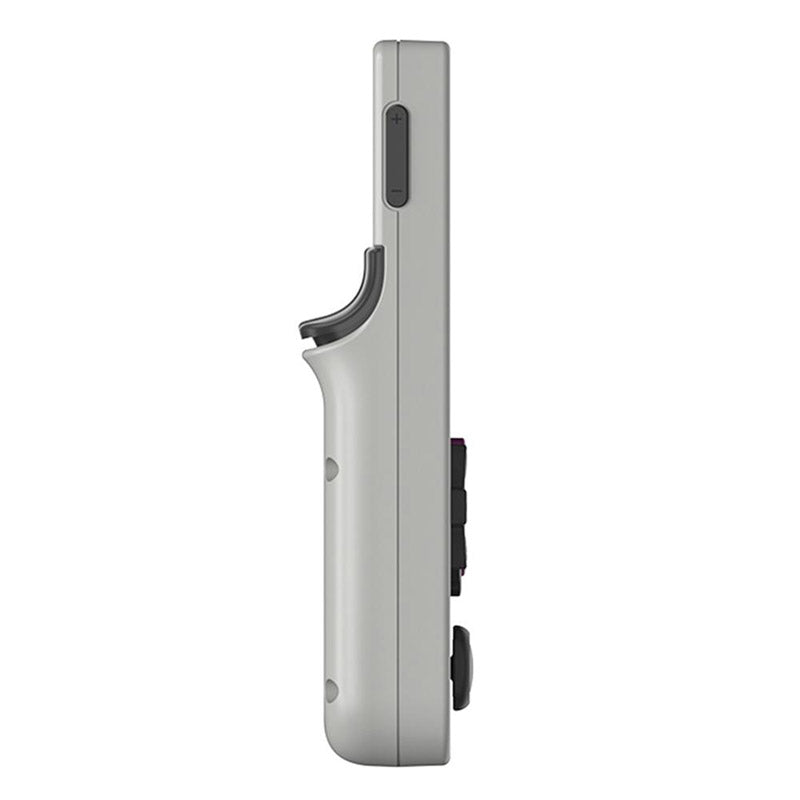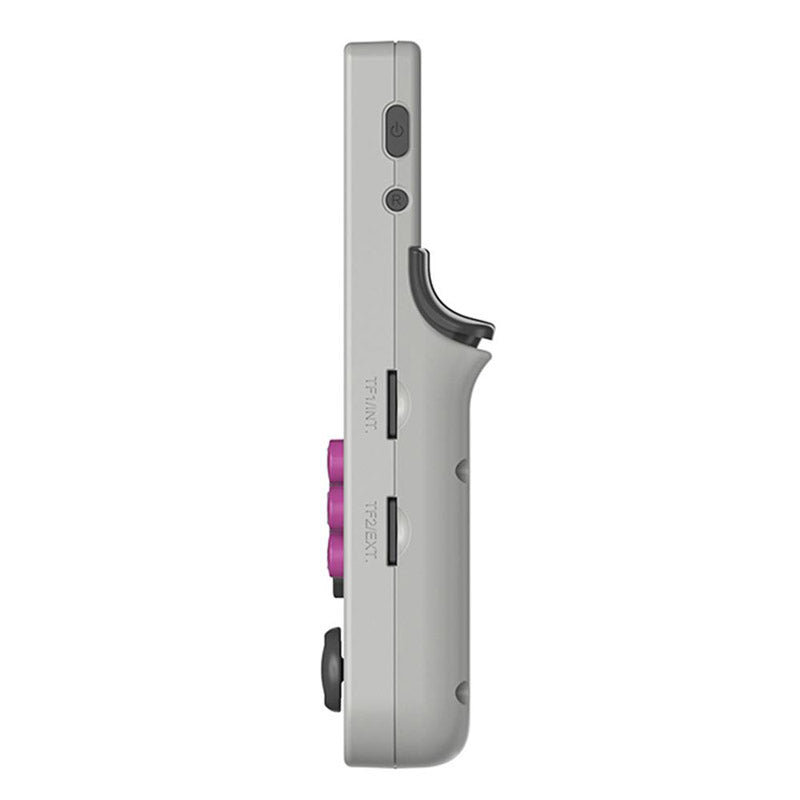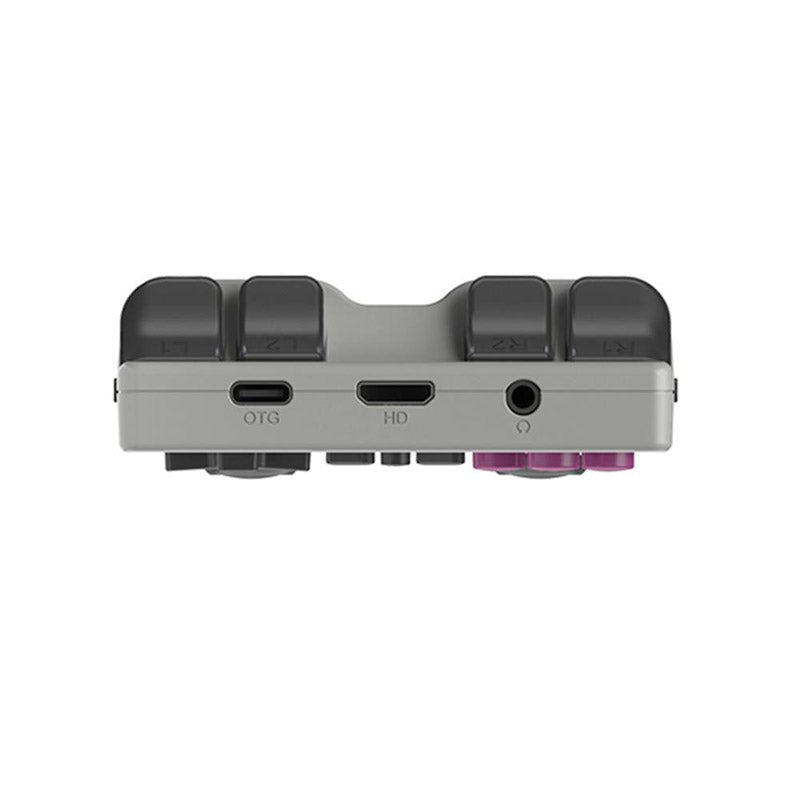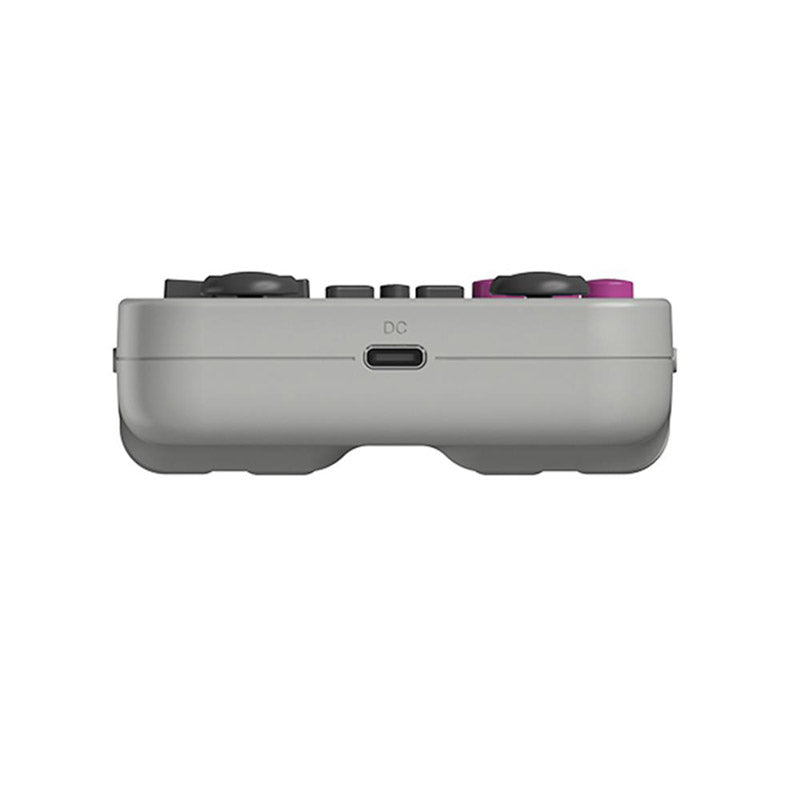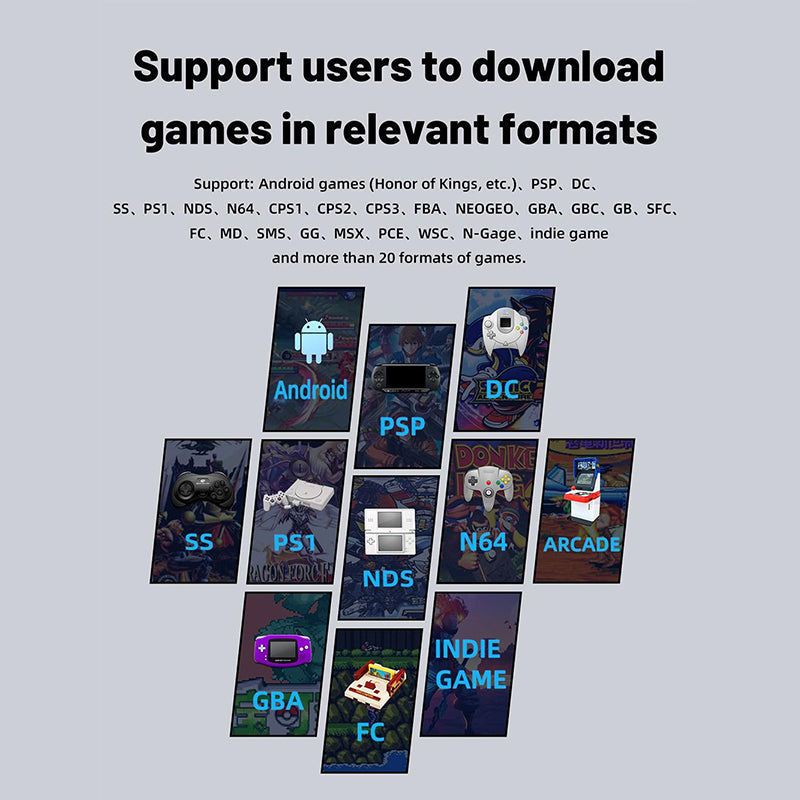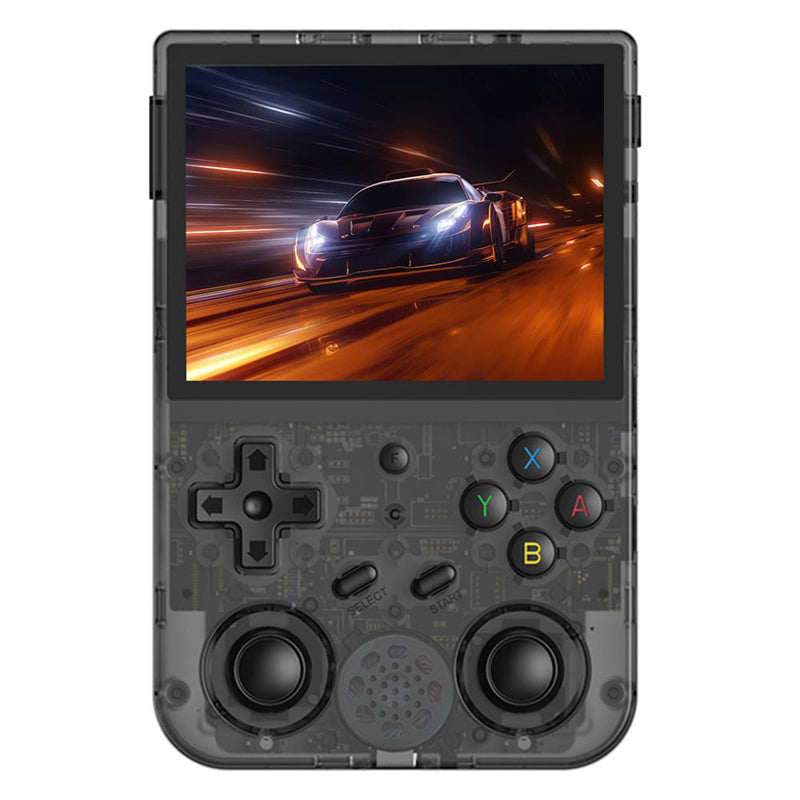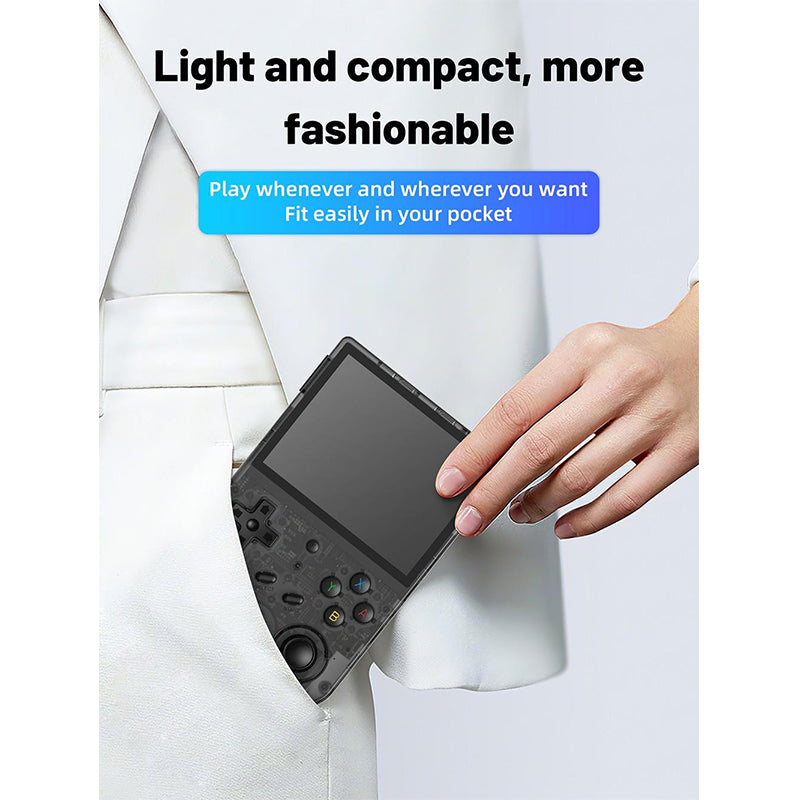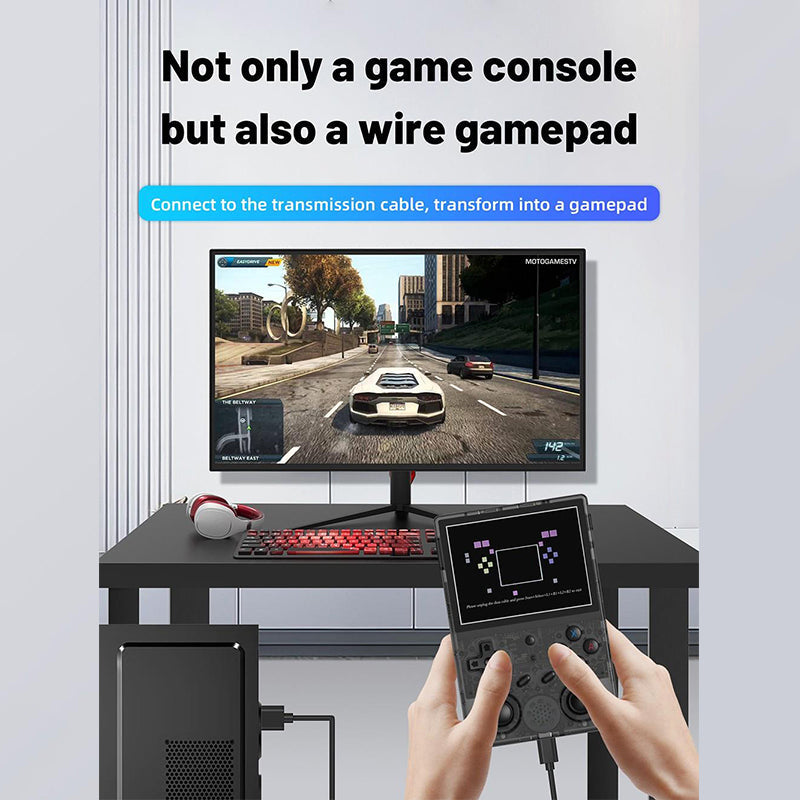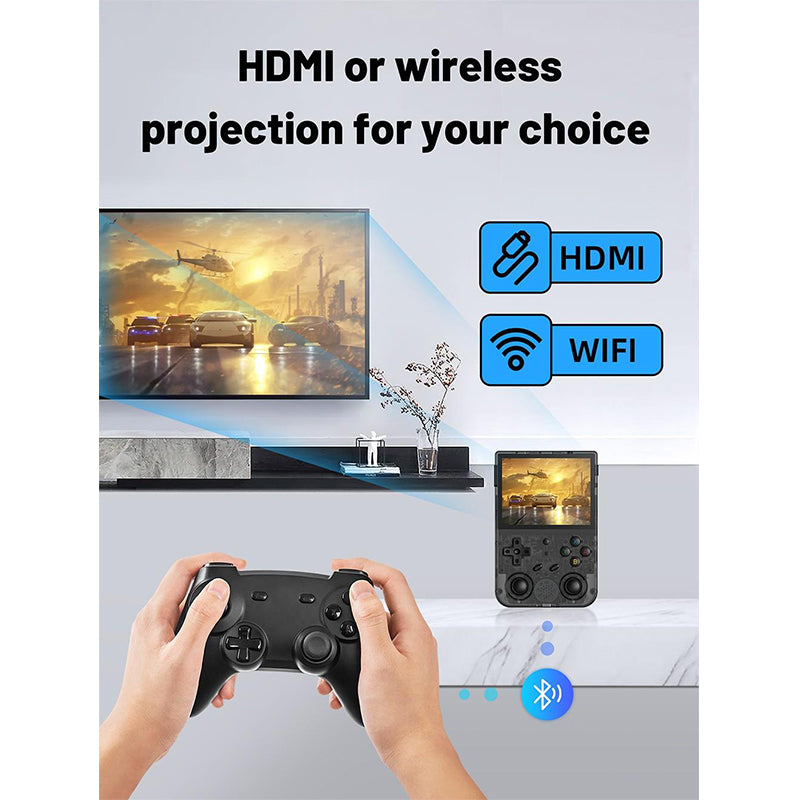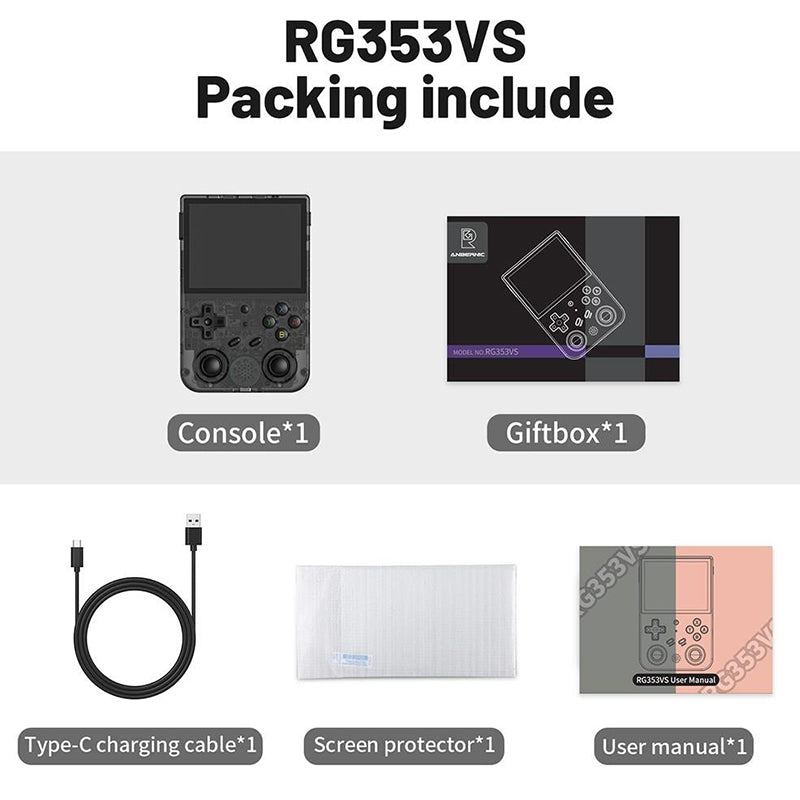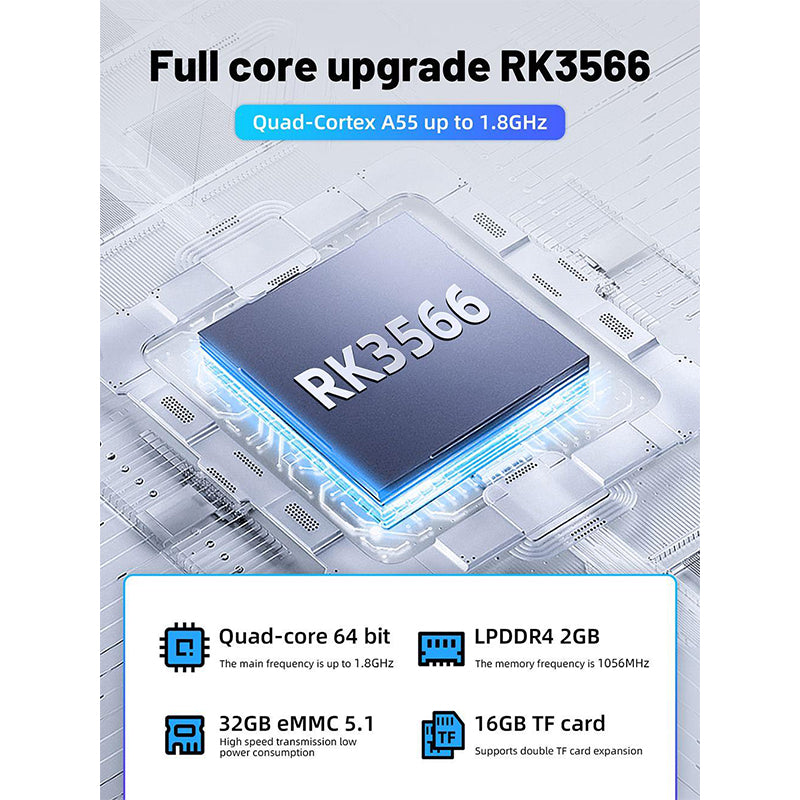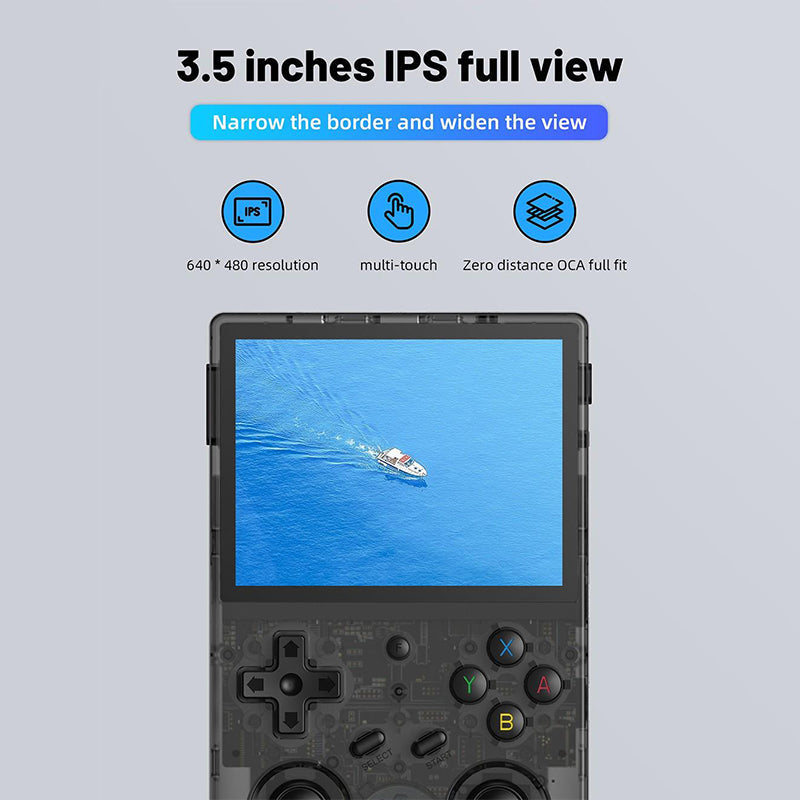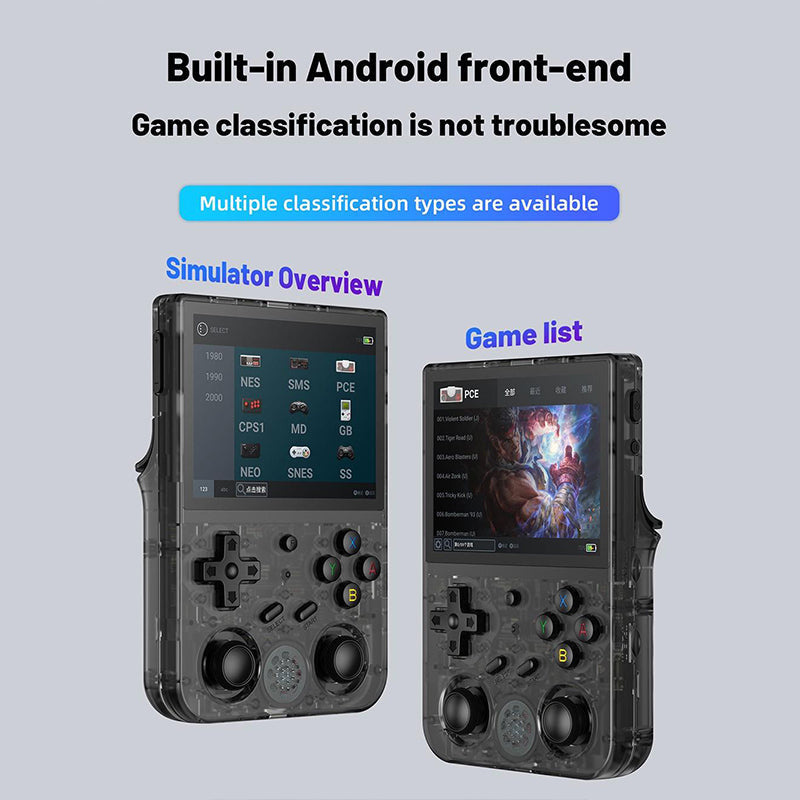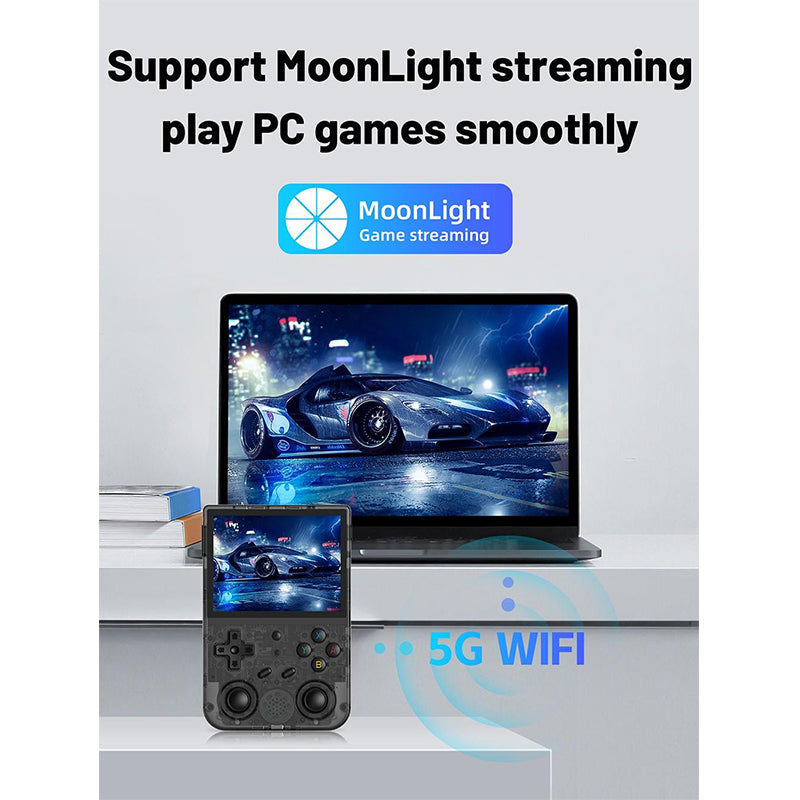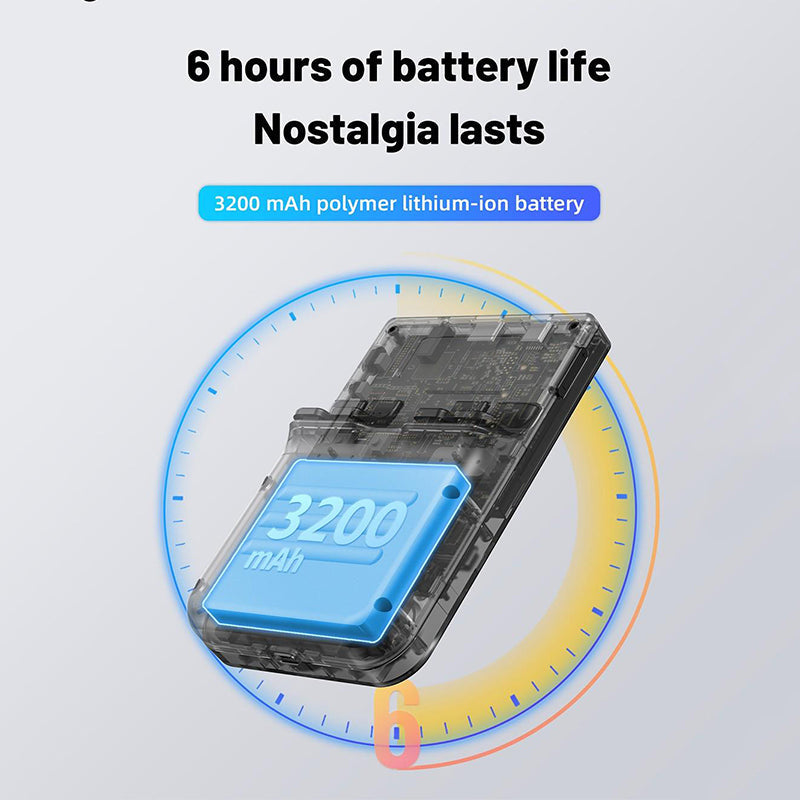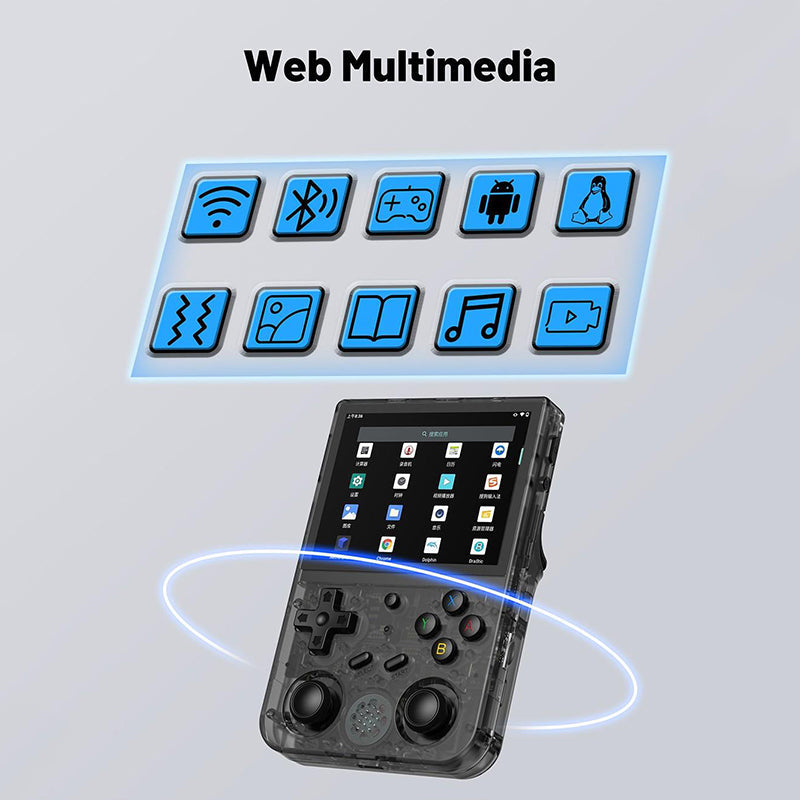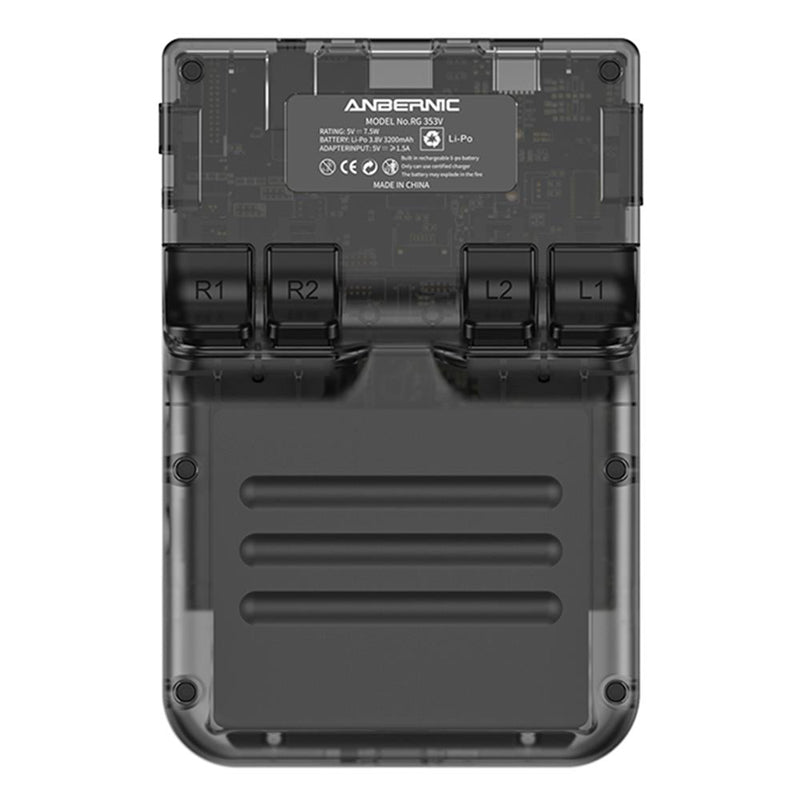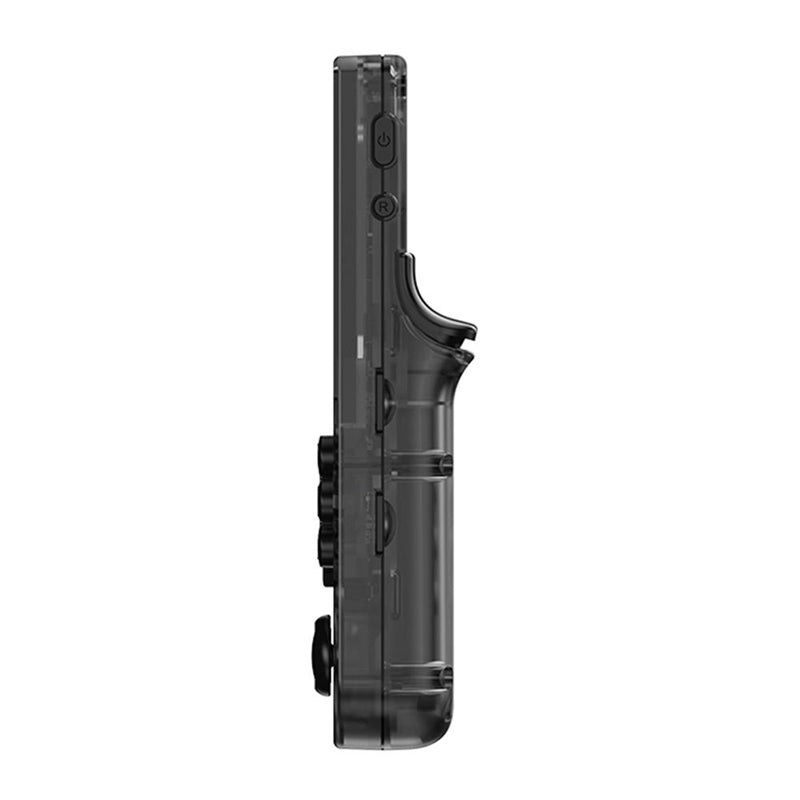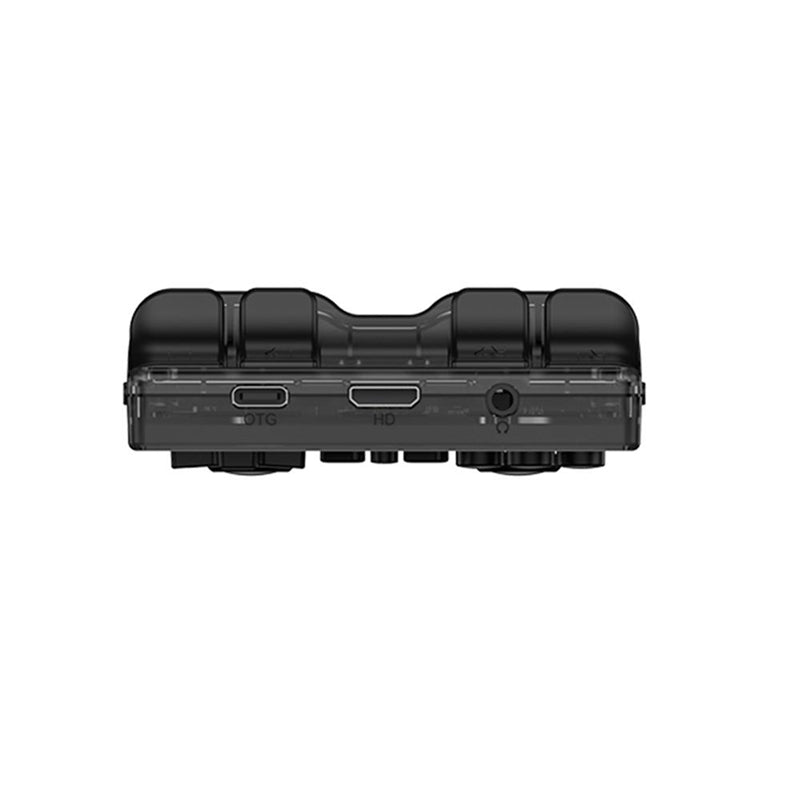 ANBERNIC RG353VS Portable Game Console
ANBERNIC RG353VS Retro Game Console Main Features
The Anbernic RG353VS is a versatile handheld gaming console that delivers an immersive and powerful gaming experience. With its sleek and ergonomic design, this handheld device features a large 3.5-inch IPS screen that displays crisp and vivid colors, making your games come to life like never before.

Linux OS
Rockchip RK3566
5G WiFi and Bluetooth 4.3
HDMI Out
6H Battery Life
3.5in IPS Screen

The RG353VS model features 1GB of LPDDR4 RAM that powers a Linux 64-bit operating system. You get a responsive and high-quality D-pad and buttons provide precise controls that deliver the competitive edge for you to dominate your games. The device is also built-in with a powerful 3200mAh battery that provides up to 6 hours of continuous gameplay, allowing you to enjoy your games without worrying about running out of power.

With its powerful hardware, extensive game library, and sleek design, the Anbernic RG353VS is the ultimate handheld gaming console for retro gaming enthusiasts and casual players alike. Get your hands on the Anbernic RG353VS today and experience the ultimate gaming experience on the go!

3.5 inch Screen with 640x480P resolution
Handheld game console with 3.5 inch HD OCA screen with an ultra-high definition of 640 x 480 restores natural colors for an increasingly detailed and vivid gaming experience. Size: Handheld with dimensions 14.4 x 10.3 x 4.3cm. Material: Plastic, smooth to play with, stable in quality.

Linux OS, Powered by RK3566 SoC
Linux system powered by RK3566 quad-core 64-bit processor and Cortex-A55 up to 1.8ghz for no pressure to run games. Open Source Systems can add emulators and games with related formats. It is compatible with running 30+ mainstream simulators. You can download related format games.

5G WiFi and Bluetooth 4.3
Adopts the new generation of 5G WiFi and Bluetooth 4.2 technology while supporting Bluetooth handle connection, multiplayer online combat as well as HDMI HD output to synchronize the picture to the TV screen or play PC games on the console with Moonlight.

Large Battery Capacity
With a large capacity of 3200 mAh, the polymer lithium-ion battery is able to last 6 hours without being powered off. The super long standby time allows you to play games for a longer time.
General

Brand: ANBERNIC


Type: Game Console

Model: RG353VS

Specification

System: Linux (Linux 64-bit system compatible with 32-bit applications)


Screen: 3.5-inch IPS full viewing angle, zero distance OCA full fit/ 640*480


Touch Screen: No


CPU: RK3566 quad-core 64-bit Cortex-A55 up to 1.8 GHz


RAM: LPDDR4 1GB


Memory: 16GB TF


WiFi/Bluetooth: 2.4/5G WIFI 802.11a/b/g/n/ac, Bluetooth 4.2


Software: LINUX system supports wired handle function, Supports

multimedia network play
Language: Multiple languages


Speaker: Single-horn loudspeaker


Battery: Li-polymer 3200mAh*2, lasting 6 hours


TF Card: Support TF card expansion up to 512GB

Weight & Size

Net Weight: 180g


Total Weight: 340g


Product Size(L x W x H):  12.6 x 8.3 x 2.1cm

Package Contents

1 x Game Console


1 x Game TF Card


1 x USB Charging Cable


1 x Giftbox


1 x Tempered Film
Console was dead on arrival
Let me be clear, I love this console, but I am giving it 2 stars because not 1 but both SD cards arrived dead. The console wouldn't turn on or function until I spend a good few hours reading forums and working out that I needed to buy 2x new SD cards and reflash them completely.
Hi, Sorry to bring you a unsatisfactory shopping experience. You can contact the after-sales team at support@whatgeek.com and they will solve the problem for you. Have a good day,
ANBERNIC RG353VS Portable Game Console