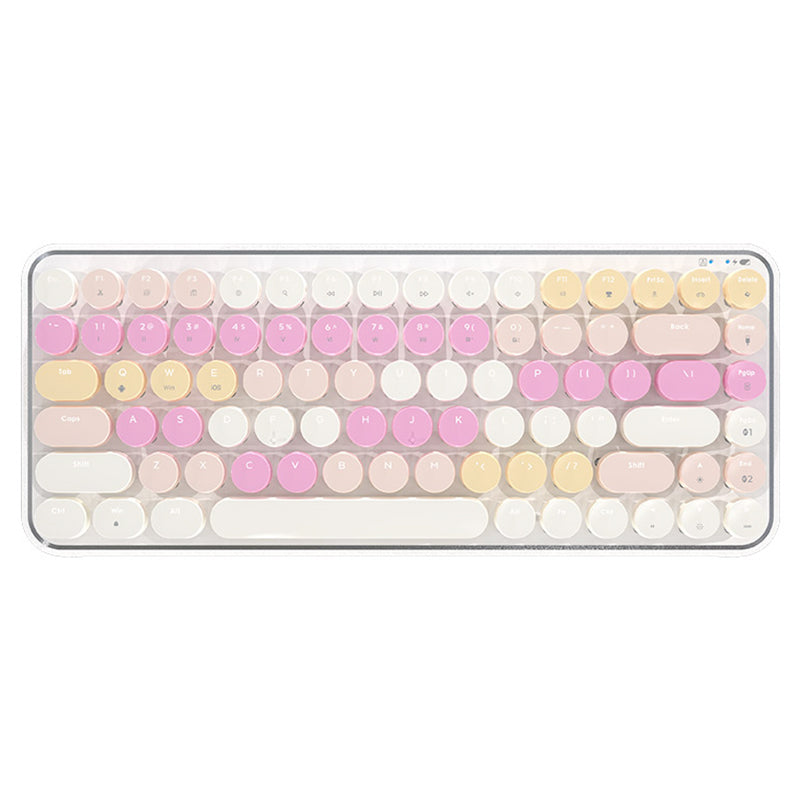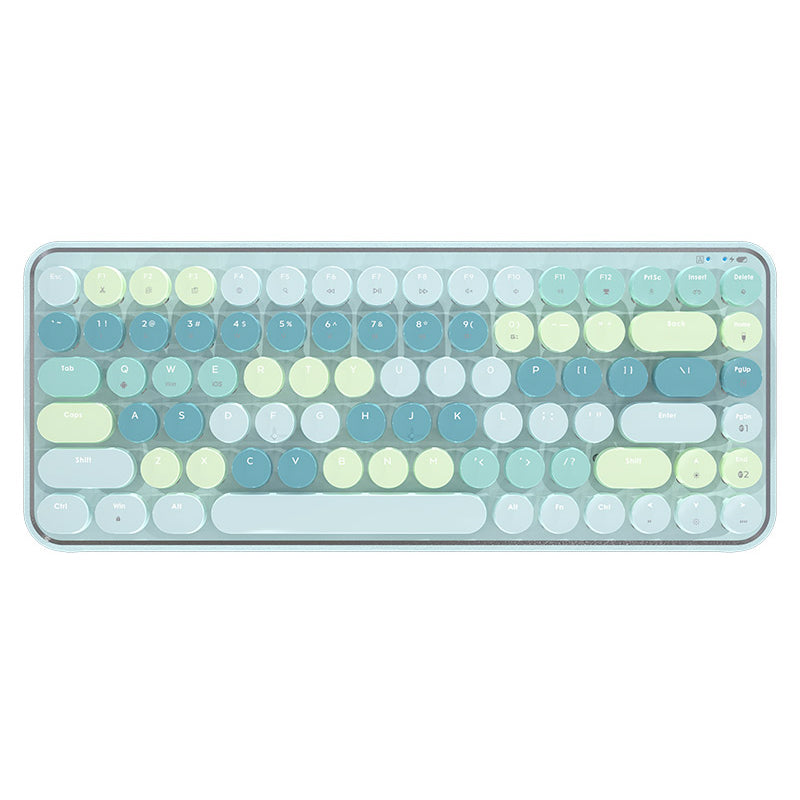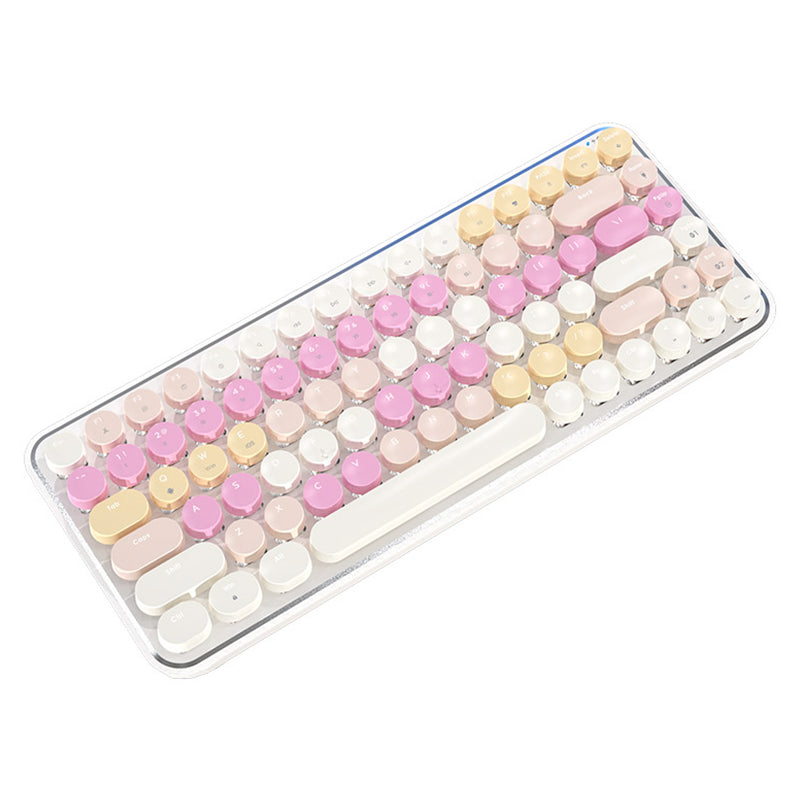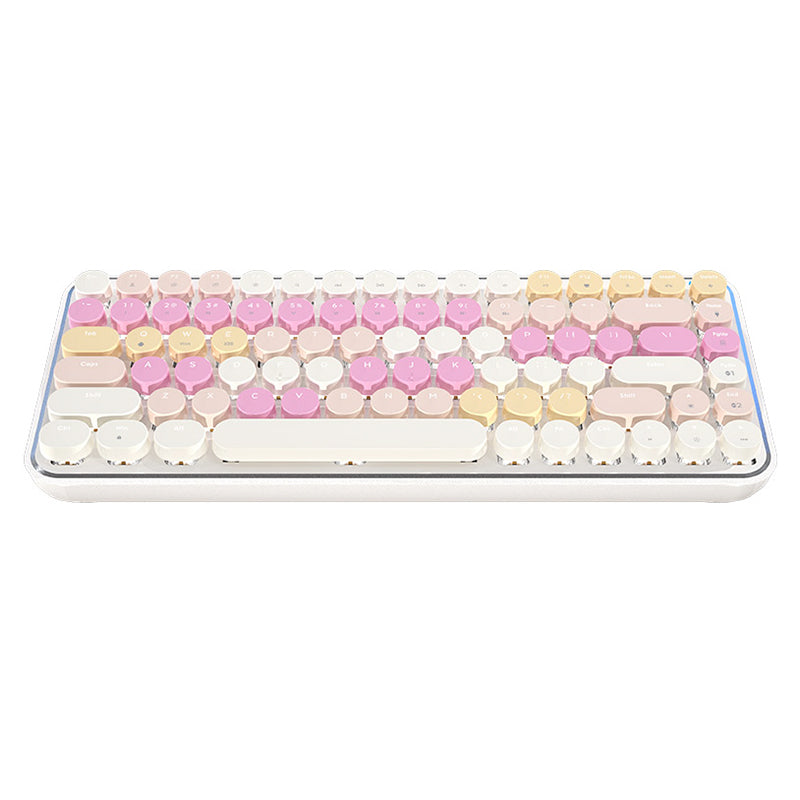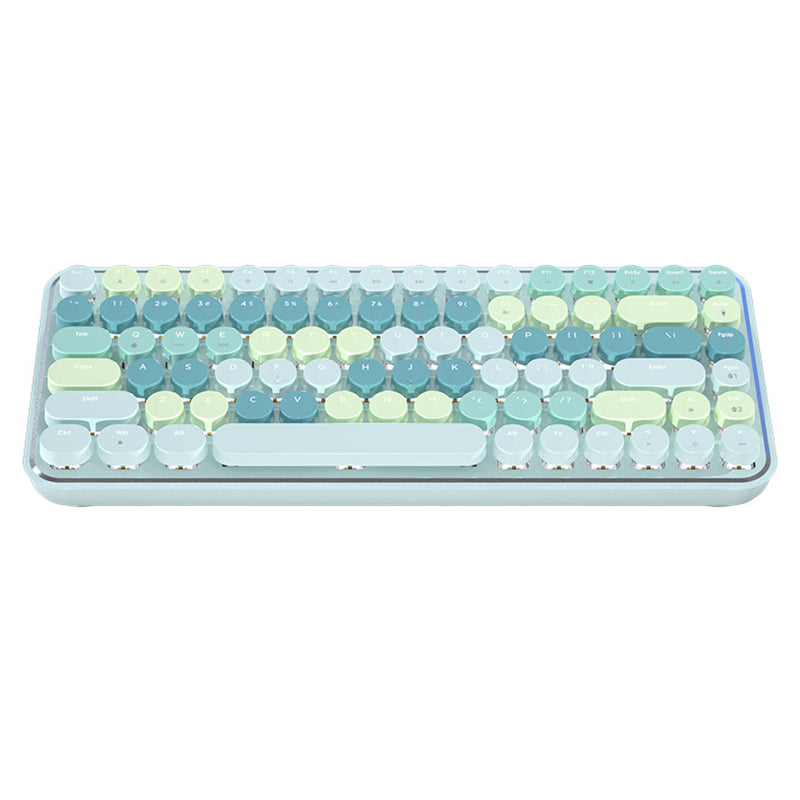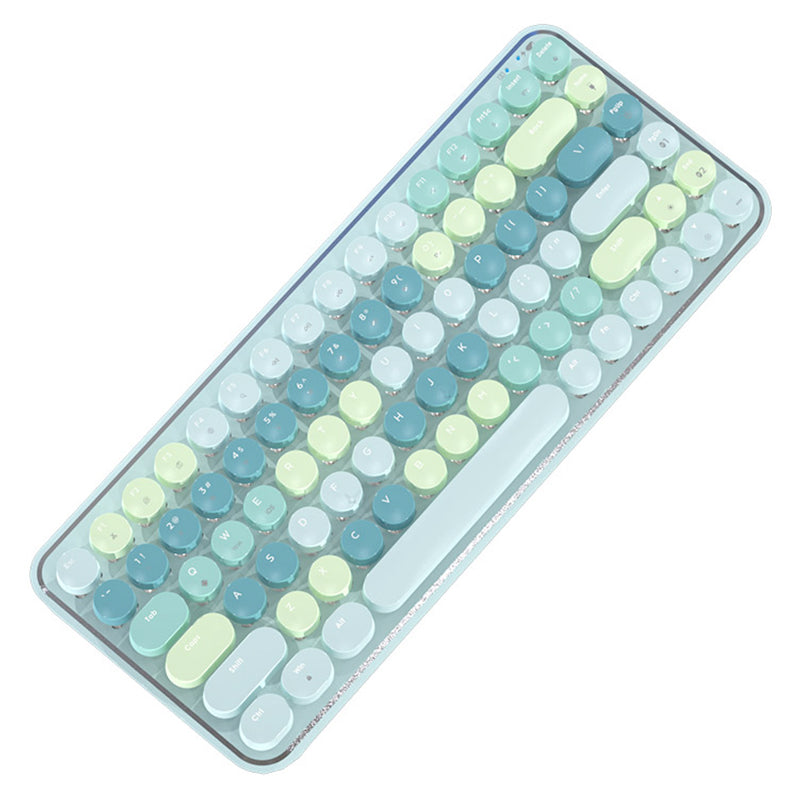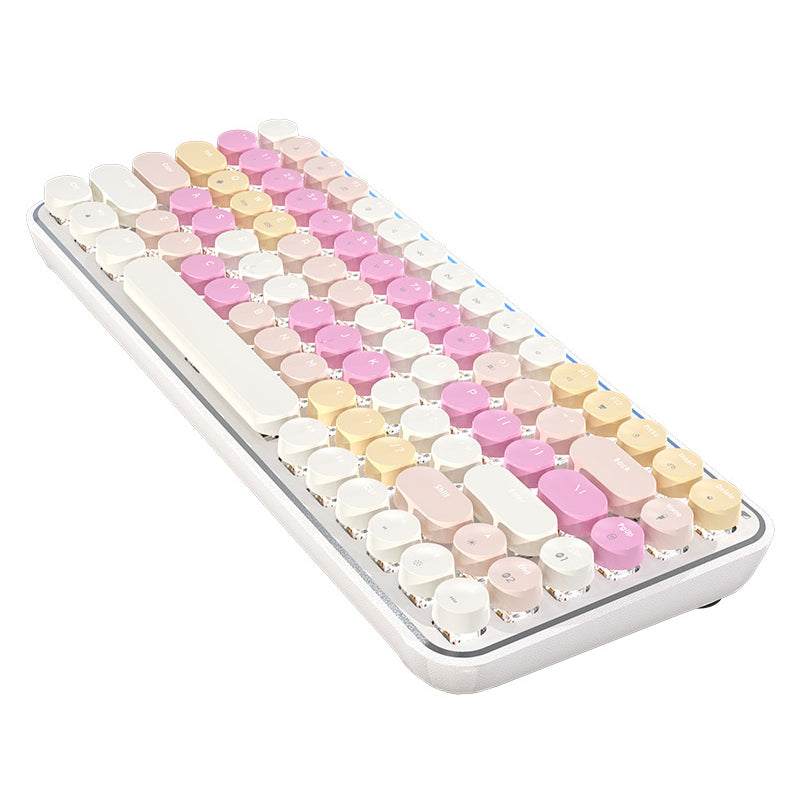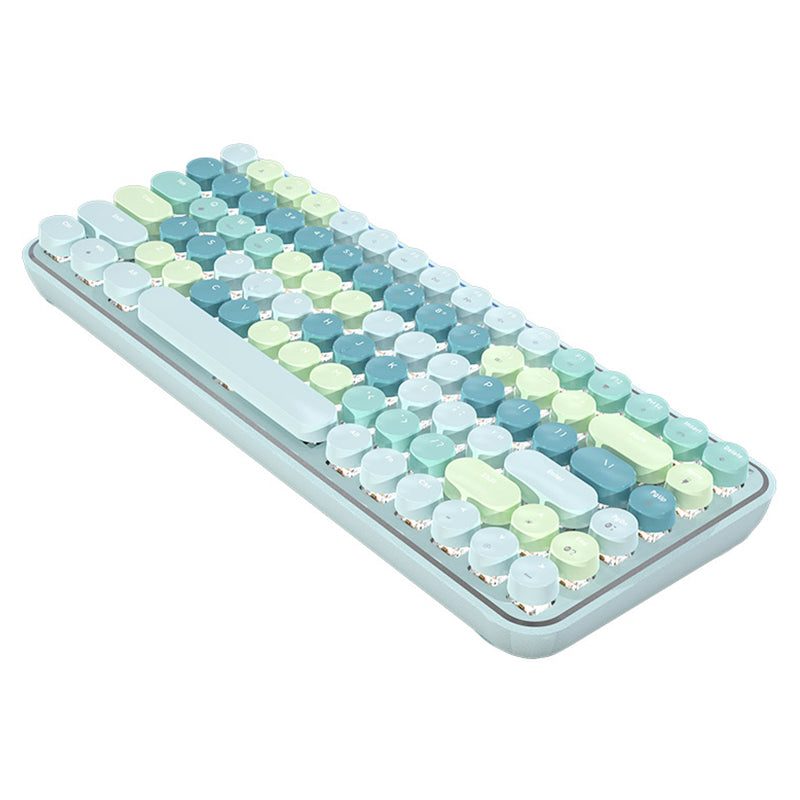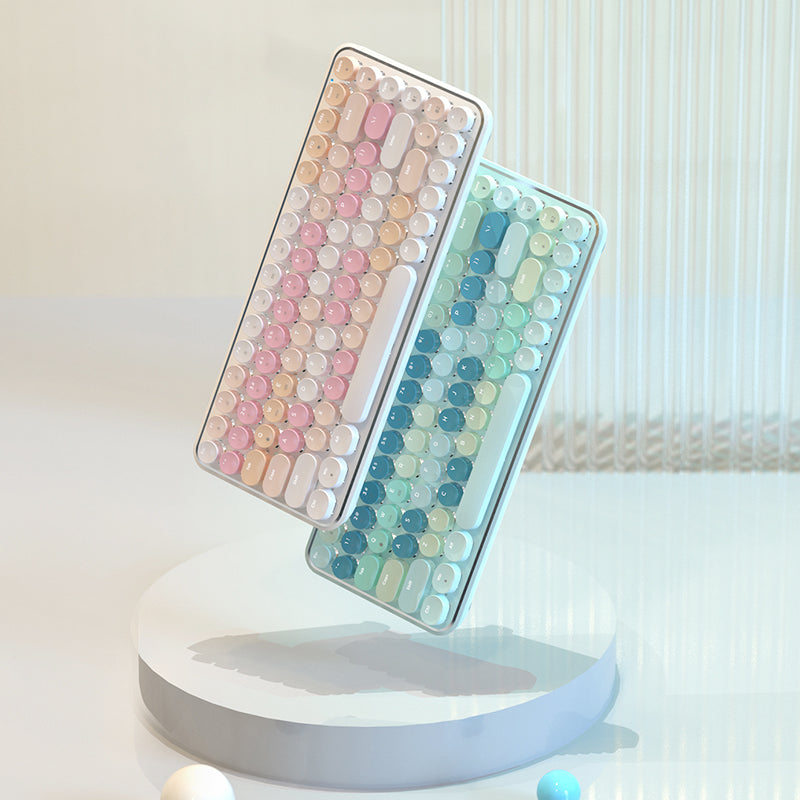 Ajazz K840T Mechanical Keyboard
Leather Craftsmanship
Choose excellent leather carefully, feel delicate.

Bluetooth / Wireless / Wired Three-mode Connection
Cell phones, tablets, computers, and other devices are compatible; and compatible with Windows, Mac, ios, Android, and other systems.

Clear White Light - Fall in the Flow of Light and Shadow
FN+Prtsc key combination can switch out a variety of white light effects, there are always bright (default), breathing, stars, snow, dripping water ripples, and other 16 kinds.

Ergonomic Design
Ease hand fatigue combined with ergonomic design principles, the 6° angle is more comfortable and healthy working conditions for users.

Full Keyless Punch No Latency and No Lag
The 84 keys can be hit at the same time and can be identified one by one without conflict, effectively reducing the problem of delay and lag when typing at high speed.
General

Brand: Ajazz


Type: Mechanical keyboard


Model: K840T


Specification

Keycap Material: ABS


Interface Type: Type-C


Transmission Method: USB Wired and Broadcom Bluetooth 5.0 and 2.4G


Bluetooth Version: 5.0


Number of Keys: 84 


Battery: Lithium Battery 1500mAh


Transmission Distance: 10 Meters


Contact Life: 50 Million Times

Weight & Size

Product Weight: 0.76kg


Package Weight: 0.86kg


Product Size(L x W x H): 32cm*13.5cm*3cm


Package Contents

1 x K840T Keyboard


1 x User Manual           


1 x Type-C USB


1 x 2.4G Dongle
Wireless Connection Back/Code Matching
FN+PGDN combination pressed to switch to Bluetooth device
1. PGDN light blinks three times and then stops blinking to indicate successful switching.
Press 3S for code pairing, PGDN light flashing, pairing success light stop flashing FN+END combination pressed to switch to Wireless device
2. End light flashing three times and stop flashing to indicate successful switching.
Press 3S for code pairing, End light flashes, light stops flashing after successful pairing