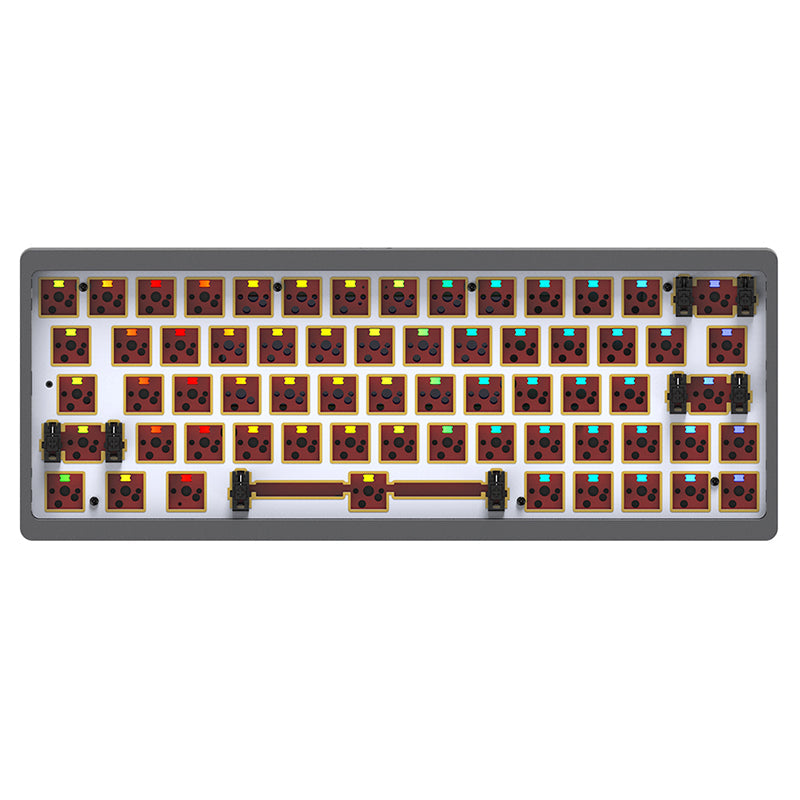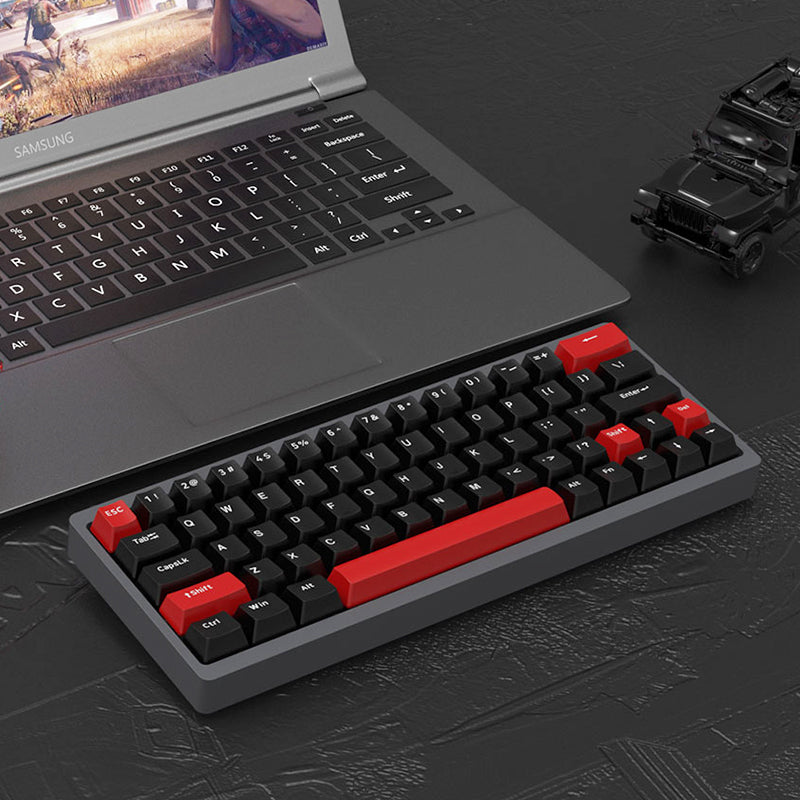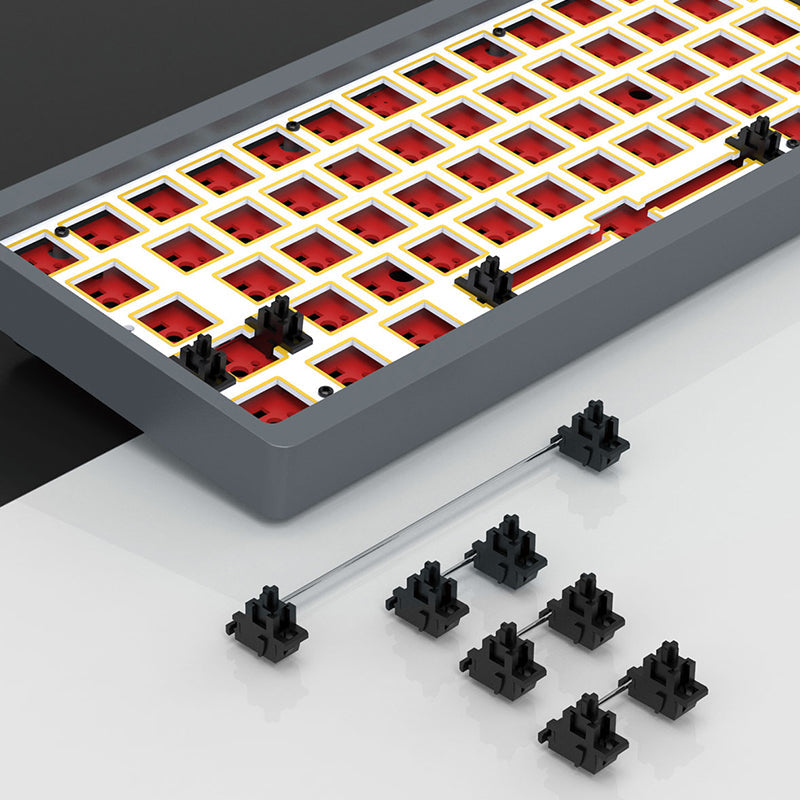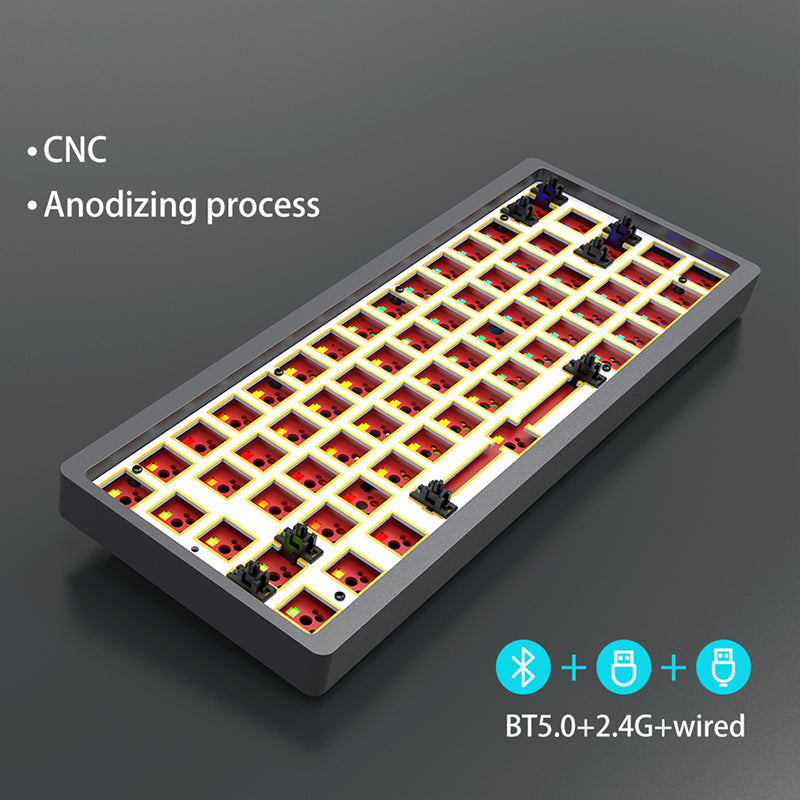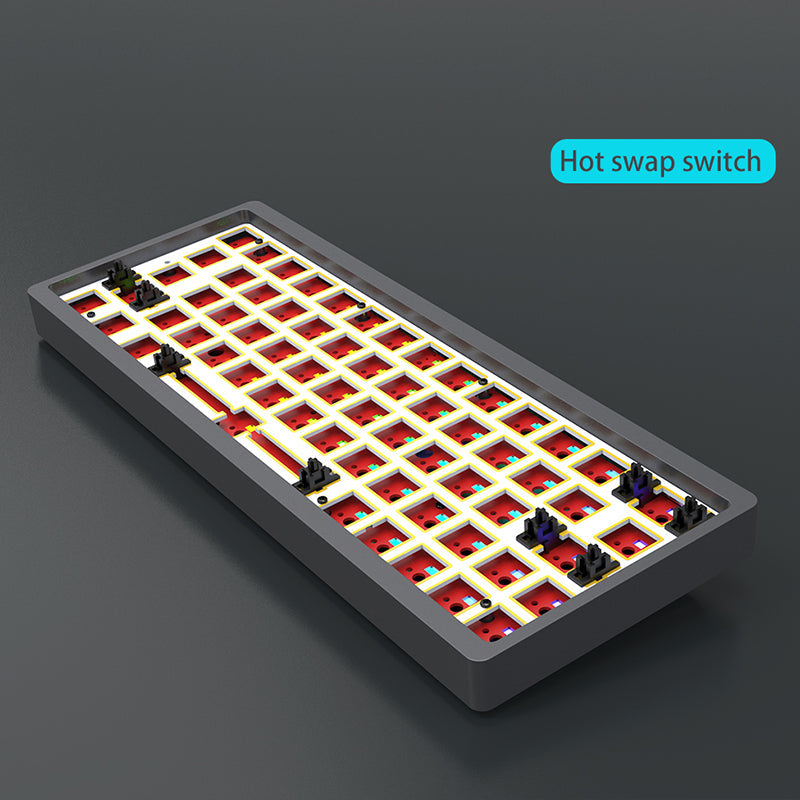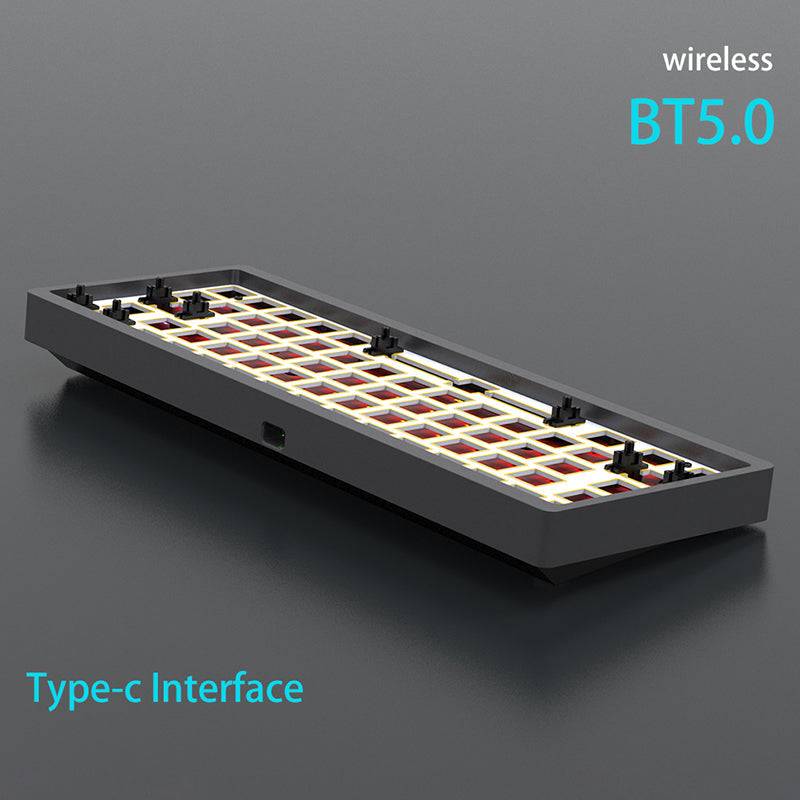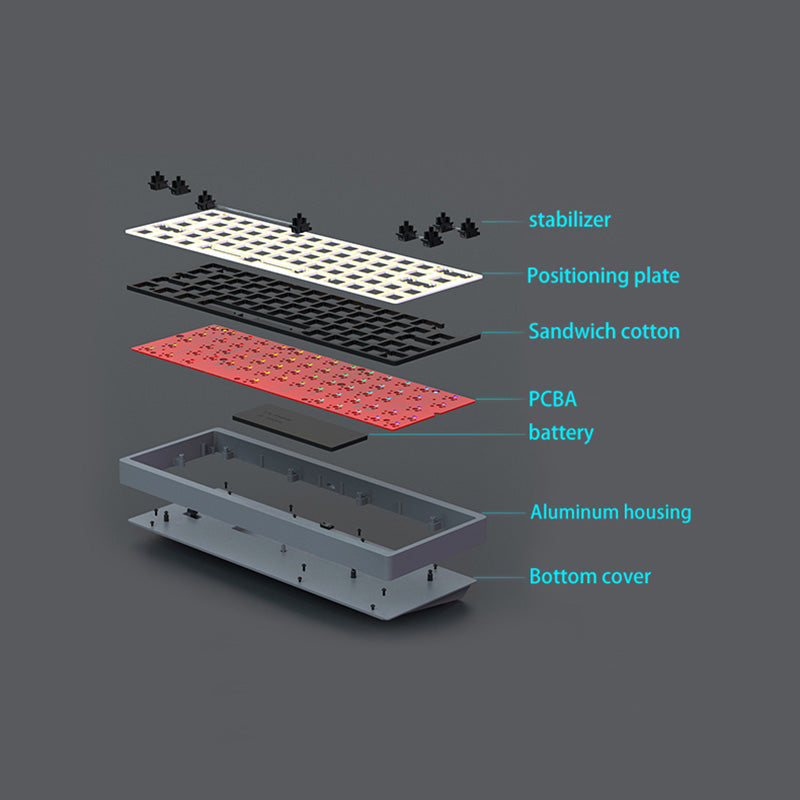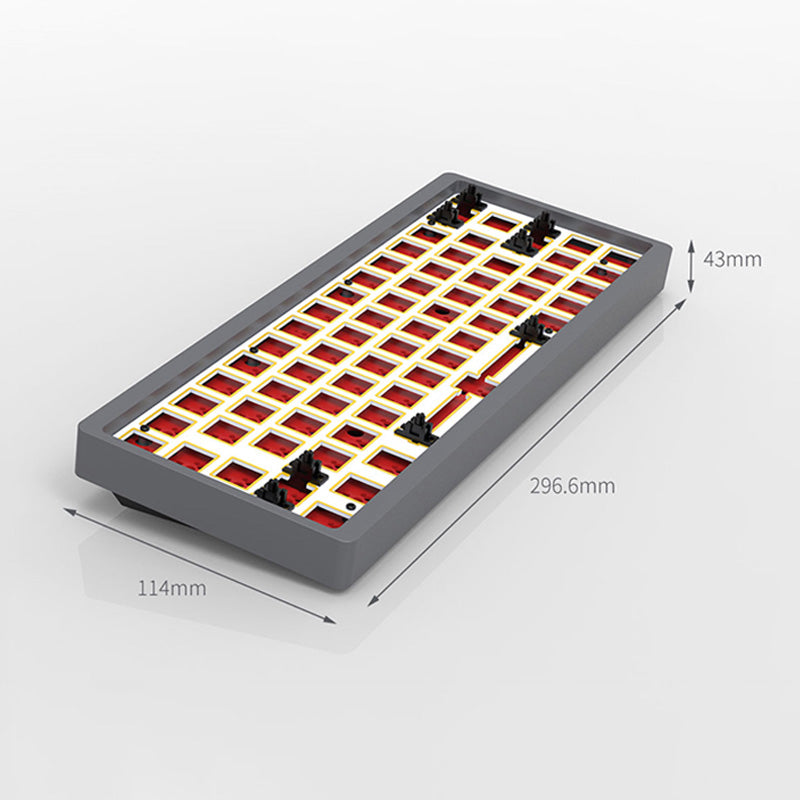 Full 64-Key Anti-Ghosting
64-key rollover with anti-ghosting design ensures the most accuracy of your commands in any use case scenario, and will never miss a single key-press or confuse your commands under any conditions, this really gives game players an edge.

Hot Swappable Keyboard
Allowing you to enjoy the fun of building a highly customized mechanical keyboard that perfectly suits your typing and gaming habits anytime, anywhere.

Gorgeous RGB Backlit Design
This mechanical gaming keyboard features 18 fantastic backlight modes to offer immersing gaming experience for you.

Easy-switch
Connect up to 3 devices simultaneously and switch between them at the touch of button.

3 Transmission Modes
3 Transmission Modes including Wired(Type-C), Bluetooth, and 2.4G Wireless, can provide a stable connection, without worrying about delay, disconnection and interference from other devices.

PC Gaming Keyboard Compatibility
Support computer systems including Windows 2000/Windows XP/Vista/Windows 7/8/10.
Download the Ajazz AC064 Software
General

Brand: Ajazz

Type: Keyboard DIY Kit

Product Model: AC064


Specification

3 Mode: Wired, Bluetooth, 2.4G

Cable: Type-C

Shell Material: Aluminum Alloy

Wire Length: 1.6M

Lighting Effects: RGB,18 Lighting Effects

Layout: Compact 64-key Layout

Support System: Windows 2000/Windows XP/Vista/Windows 7/8/10

Battery: 3000mAh

Weight 

Weight: 1±0.5kg


Product Size: 296.5x114x43±0.5mm

Package Contents

1 x Keyboard DIY Kit (PCB, Mounted Plate, Stabilizers)

1 x Type-C Cable

1 x Keycap Puller

1 x Manual